$11.90 Truffle Pasta, $8.90 Korean Rice Bowls & Other Tasty CBD Lunch Ideas
From customisable K-bowls to affordable fusion pastas, here are six new makan spots to check out at Republic Plaza.
Just finished a killer morning meeting? Need some tasty treats for tea? Republic Plaza, located at Raffles Place and accessible via Raffles Place MRT station (via Exit D), has six new F&B offerings to jazz up your workday. All located in basement 1, the international flavours range from Japanese and Korean rice bowls to Hawaiian Poké, fusion pastas and Thai teas. Jio your colleagues to try these out:

No part of this story or photos can be reproduced without permission from 8days.sg.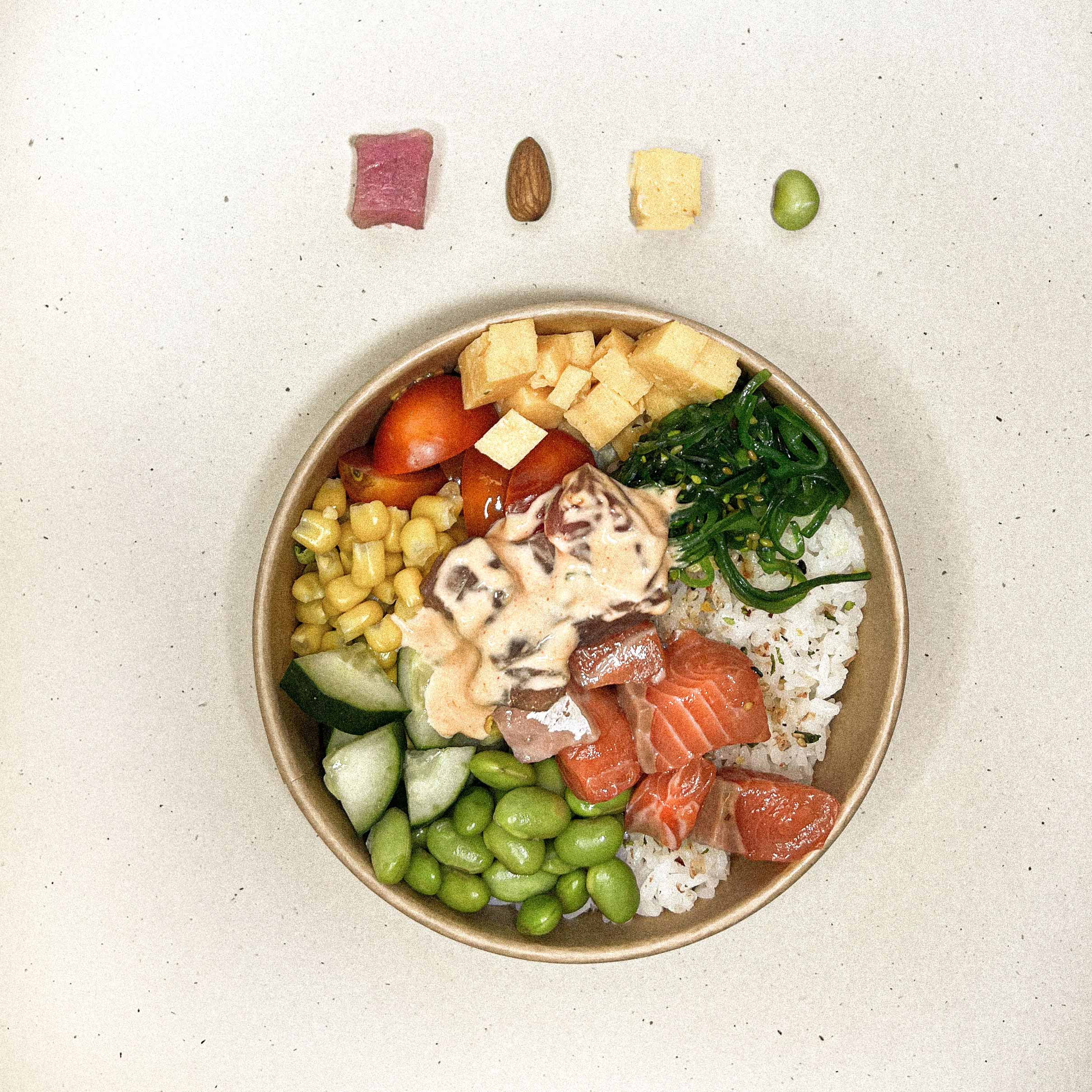 POKOMI




#B1-02
The whimsically-named Pokomi (pronounced 'po-ko-mi') elevates your Poké bowl experience. Set up by a group of passionate individuals who want to provide a well-balanced meal in the heart of CBD, they serve up healthy, wallet-friendly Hawaiian raw fish salads (choose from Japanese rice salad or cauliflower rice).
Its best-seller is The Main ($13.50), topped with spicy salmon and tuna, cucumber, edamame, sweet corn, wakame, tamago and cherry tomatoes. Seafood lovers, go for the Ocean Bowl packed with salmon, tuna and prawns ($13.90). For a yummy and affordable meal, the Spicy Chicken Bowl ($9.90), with its Siracha Mix Chicken, will fill you up nicely.

More info on Pokomi here.
SUBARASHII SHOKUDO




#B1-04
Fans of grilled meat donburis, here's an oishii and affordable new Japanese quick-service restaurant to pop by. Good to know: Subarashii Shokudo makes its own sauces, marinades and avoids the use of MSG and white sugar. The chef recommends the Grilled Pork Belly Donburi ($9), which is marinated just enough so that it doesn't mask the natural flavours of the meat. Another worthy dish to try is the Singapore-inspired Spicy Vinegar Grilled Chicken Donburi ($8.50). Grilled to a smoky finish but still maintaining a tender mouthfeel, this dish is specially created for local spice lovers.

More info on Subarashii Shokudo here.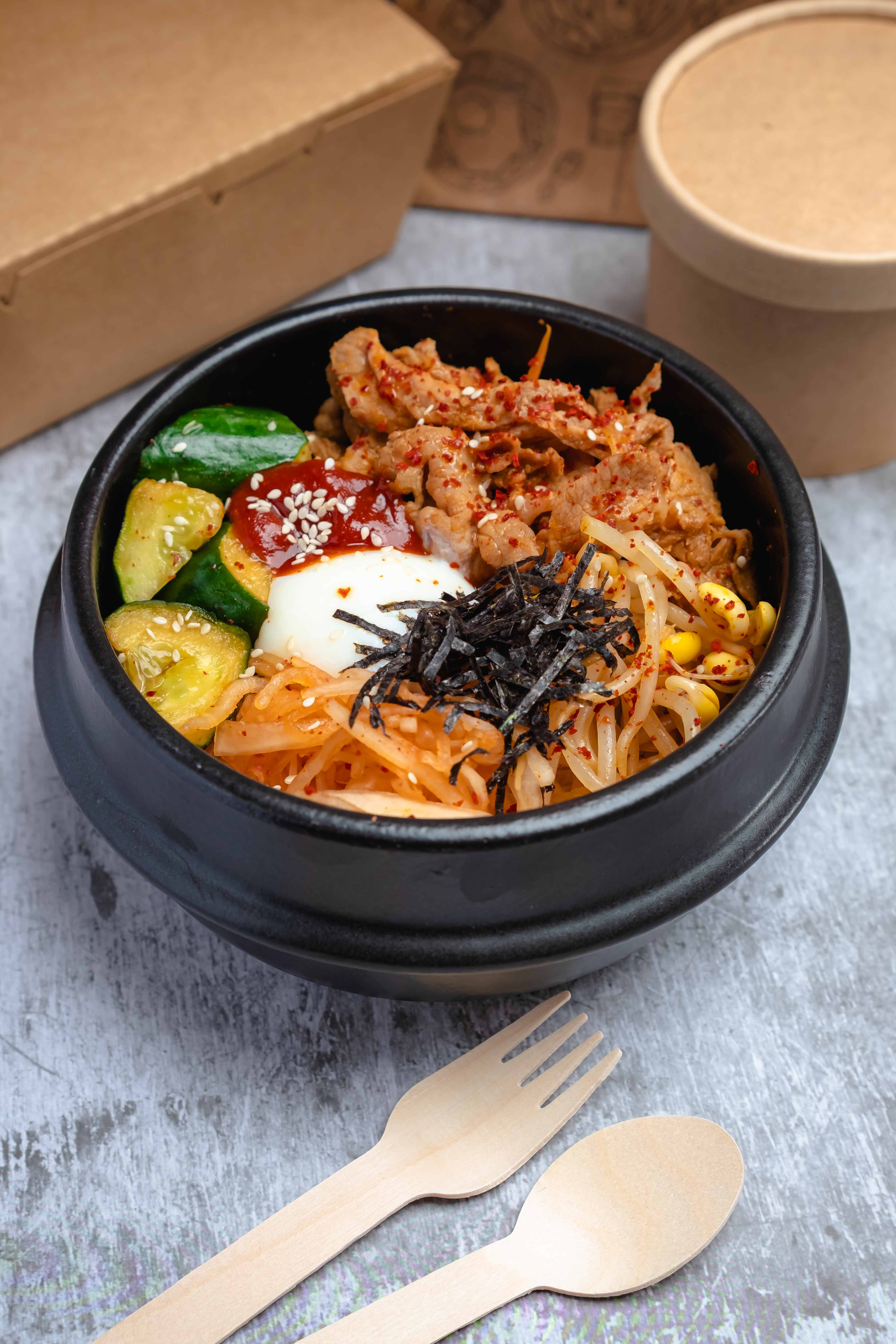 KIMCHI XPRESS




#B1-08
Love your Korean food affordable, tasty, and fast? Kimchi Xpress offers customisable K-bowls made with fresh ingredients that are sustainably sourced and packed in environmentally-friendly packaging.
Its four signature bowls include Gangnam Greens ($8.90), starring purple berry rice and fresh veggies such as simmered broccoli and seasoned bean sprouts, with a special doenjang sauce. Daebak Moo ($10.90) comes with brown rice, stir-fried beef bulgogi slices, veggies, an onsen egg and doenjang sauce. Spicy K-Pork ($9.90) features brown rice, stir-fried spicy pork bulgogi, veggies, an onsen egg and a special bibimbap sauce. If you want to go meat-free, order the Seoul Dynamite ($11.90) with stir-fried spicy Dynameat (a plant-based chicken alternative), served with shredded omelette, radish kimchi and more, atop purple berry rice doused with bibimbap sauce.

More info on Kimchi Express here.
CHAPAYOM




#B1-12
Are you missing authentic Thai beverages? Savour Thai teas and coffees at Chapayom. This well-loved Thai beverage brand has several signature concoctions you must try, such as the floral and fruity Lychee Rose Tea ($4.30), a blend of Thai Rose Petal with Oolong Tea and a touch of Lychee. For an indulgent treat, try the Cocoa Taro Milk ($4.70), made with Taro Milk and a hint of rich cocoa sauce. Coffee lovers, a shot of the OG – its earthy Payom Black Coffee ($3.40) – will start your day right. Or begin your day with its Roasted Coconut Coffee ($5), which pairs creamy and nutty coconut with Payom Black Coffee.

More info on Chapayom here.
DESEM DESSERT




#B1-16
Started in 2019 at Clementi as Desem Bakery, this brand has built up a reputation for its wide range of bakes, such as its popular sourdough. Known for using premium ingredients such as imported flour from Japan and France, and French cultured butter in its pastries, check out its new concept, Desem Dessert, at Republic Plaza for a tantalising selection of sweet treats. Its Madelaine ($2.20/pcs) comes in three flavours: Valrhona Dark chocolate, Japanese Matcha and Korean Yuzu. Leave room for the decadent Grand Marnier Orange Cake ($4.80), baked with house-made orange paste infused with Grand Marnier liqueur. 

More info on Desem Dessert here.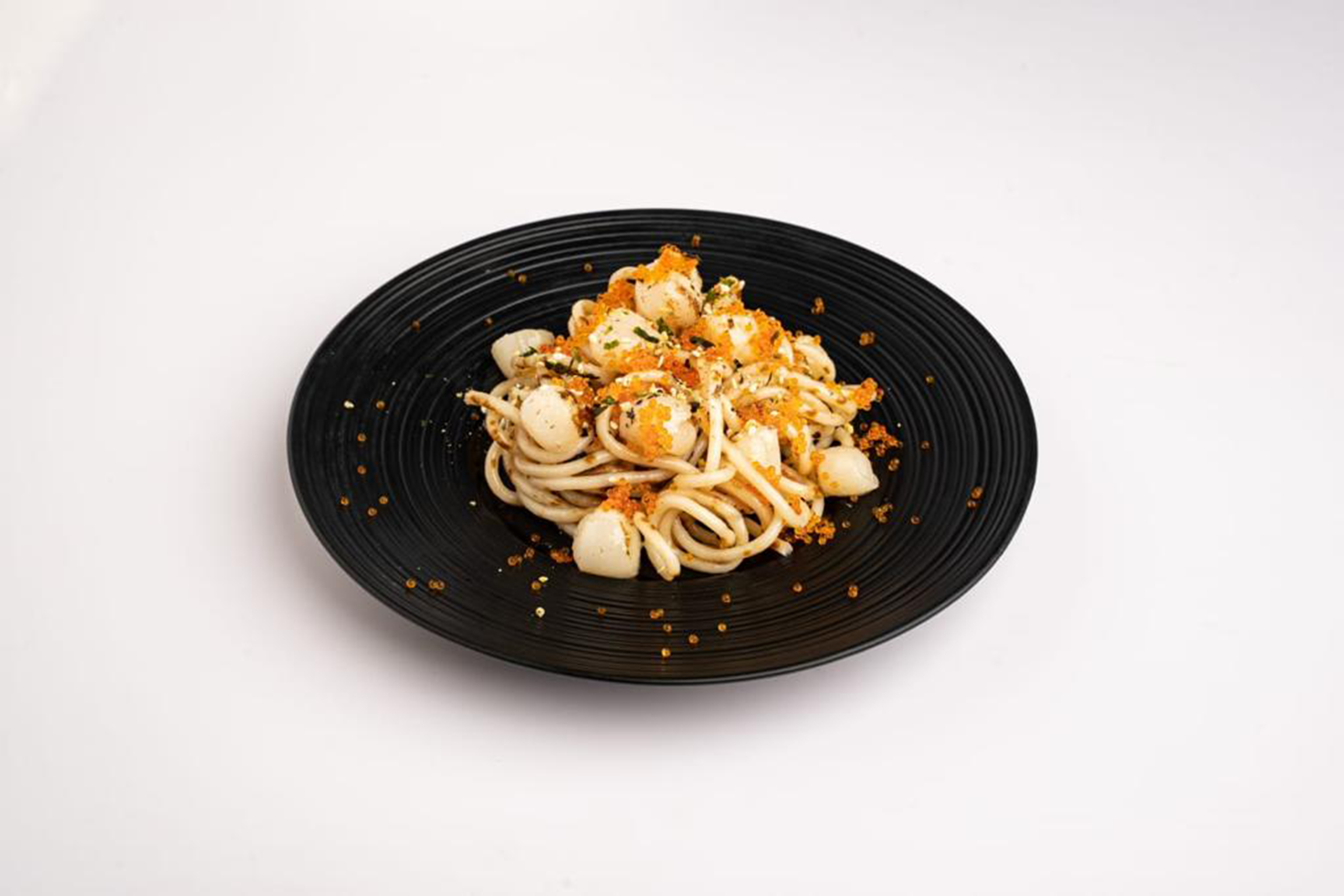 TANGLED




#B1-20 
Freshly made pastas + local flavours + affordable prices make Tangled a pasta joint that's fun to check out. The pastas are made with all-natural ingredients and do not contain food colouring or preservatives. For a healthier bite, the Pesto Besto ($10.90) with its spinach pasta tossed in pesto sauce and topped with salmon, sounds delish. We think Trufflin' Cool ($11.90) – chilled pasta infused in truffle oil paired with cooked scallops, shio kombu and a pop of ebiko crunch – will make a fantastic light lunch on sweltering afternoons. Craving a little heat in your pasta? Go for the spicy-tangy Smoky Ducky ($9.90), served with smoked duck, almonds and dried berries.

More info on Tangled here.
Republic Plaza is at 9 Raffles Place, S048619. More info via
Instagram
.
No part of this story or photos can be reproduced without permission from 
8days.sg
.