13 Cafes To Visit For Japanese-Style Sando, Including Wagyu Beef Sandwiches
The elevated Japanese sarnie is now trending in Singapore, with more sando specialist cafes popping up here.
Japanese desserts like jiggly cheesecakes or chiffon cake in a can are popular in Singapore. But there's another item that's now trending here: Sando, the Japanese nickname for 'sandwich'.
The Japanese sando is prettier than a regular sandwich (thanks to the country's famous devotion to aesthetics) and is usually made with gourmet ingredients. This includes shokupan, a popular type of milk bread that's exceptionally soft, fluffy and fragrant. As if that isn't enough to make your mouth water, sandos are usually served without the crust so you can thoroughly enjoy the softness of the bread.
Another reason why these sandwiches are so well-loved is that they are very versatile and can be made with a wide variety of fillings ranging from katsu, egg mayo to dessert-style sandos with fruits and cream. If you are a fan of sandos, the good news is that there are more cafes popping up here that specialise in these Japanese-style sarnies.
Check out our guide below for where to go:
Gyu San
Gyu San, which recently opened on Aug 15 at Tanjong Pagar, is a butchery-cum-sando cafe helmed by ex-Akira Back chef Tomoyuki Kiga. It serves a luxe Gyu Katsu Sando, which lets you choose from three cuts of A5-grade Japanese wagyu beef for the katsu: Gyu San House Cut ($32), Striploin ($48) or the Chateaubriand ($62), the latter a tender cut from the thickest part of the tenderloin that's wrapped with even more beef during the grilling process to maintain its succulence. The wagyu sandos come with potato chips that are fried in wagyu beef fat. But if you fancy something lighter, there's also a Fresh Fruit Sando ($12) with seasonal fruits like Vietnamese mangoes and house-made whipped custard cream.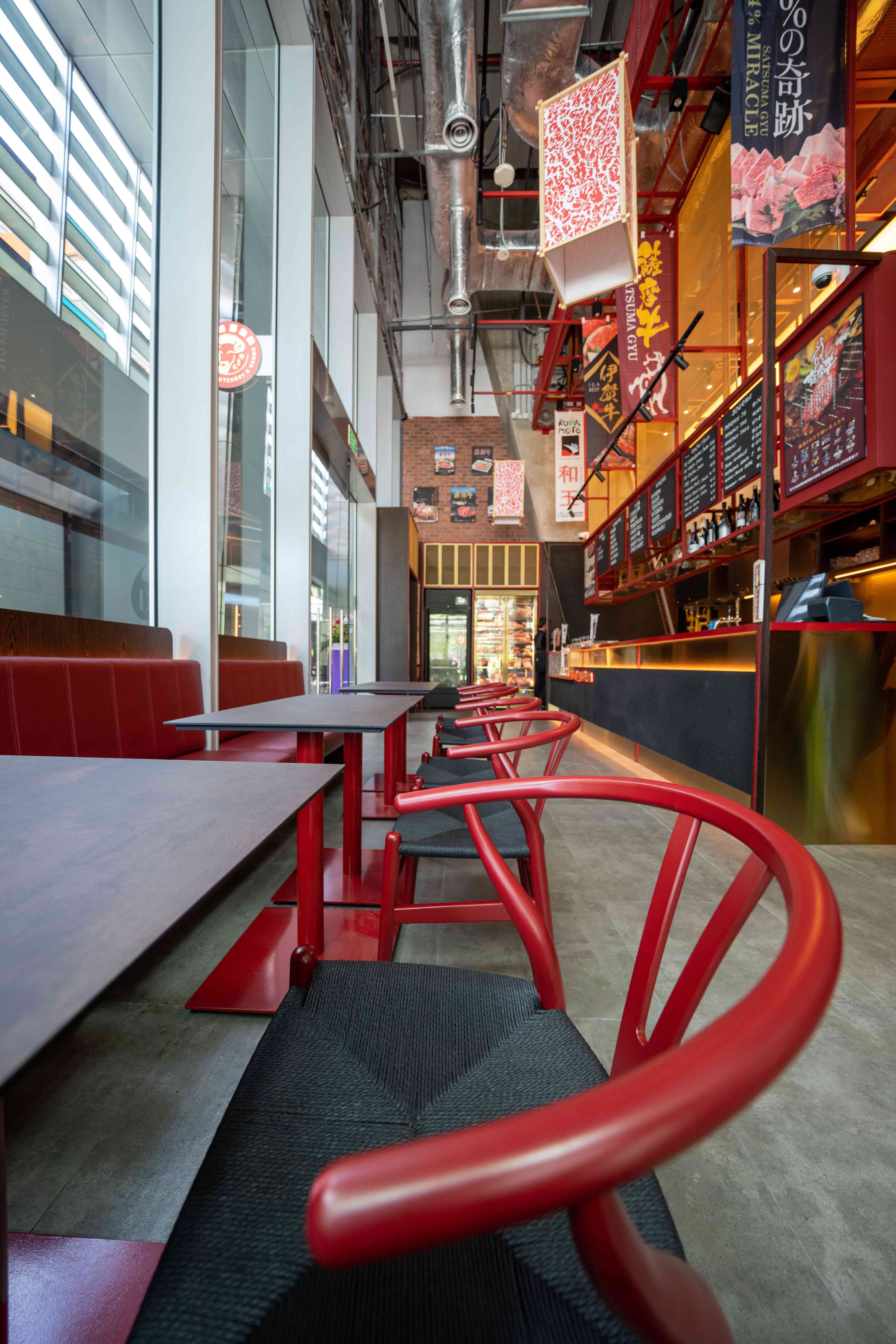 Address: #01-03 Guoco Tower, 7 Wallich St, S078884
Tel: 8313-6633

Opening hours: Open daily 11.30am-10pm

Facebook
Stack SG
This newish Muslim-owned cafe is opened by the folks behind eateries like The Great Mischief and Working Title. As its name suggests, it specialises in artisanal sandos. This includes a Spam and Egg and Egg ($12) which is not a typo as it has chicken luncheon meat, egg salad and a whole gooey-yolked egg. There's also an option called the Loaded Gun ($13) that comes with beef pastrami and salami. A selection of waffles is also available.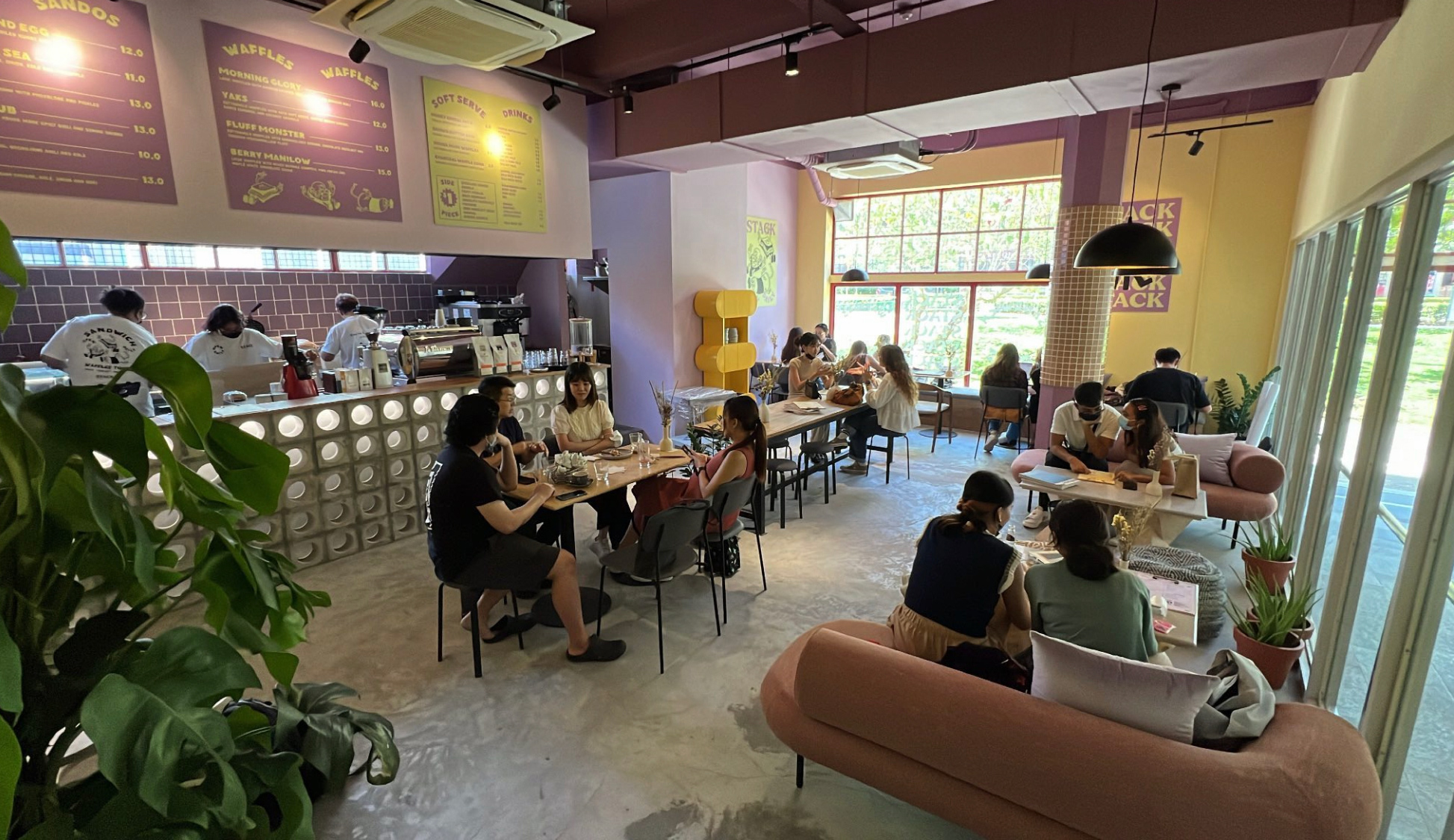 Address: 155 Waterloo St, #01-07, S187962
Tel: 6904-8117
Opening hours: Open daily 10am-6.30pm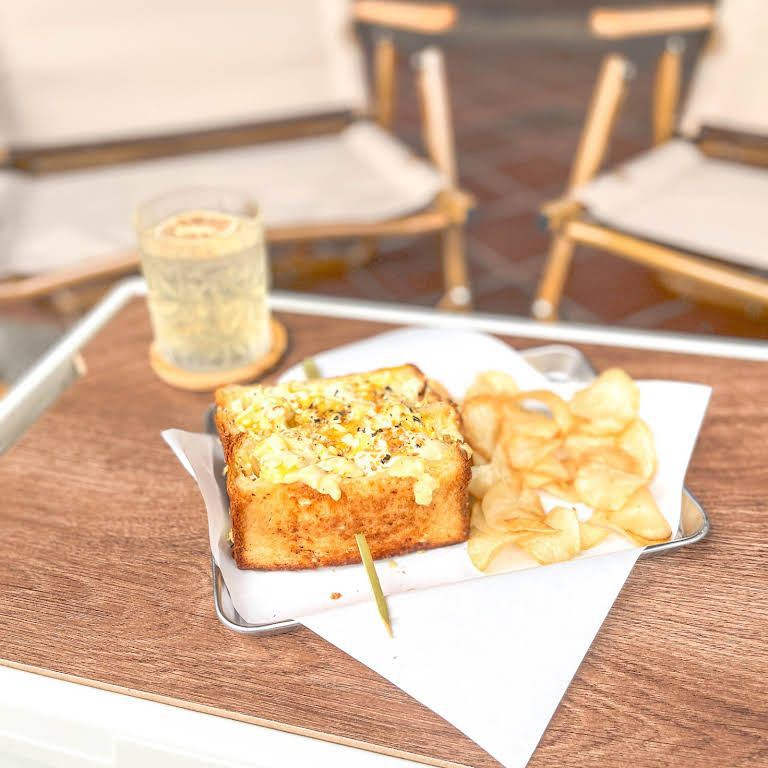 Naga House
Naga House is a hip all-day-drinking cafe and bar that opened just last month offering rice bowls and sandos. You can get hearty dine-in sandwiches like a House-Fried Chicken Sando ($14) and Triple Tamago Sando ($12) and Flank Steak Sando ($16) in an industrial-themed setting. It is also open until midnight, for people who crave sandos for supper.
Address: 14 Lor Telok, S049027

Tel: 9018-3381

Opening hours: Open Mon-Sat, 10am-12am

Instagram
King of Wagyu
A butchery that doubles as a dine-in eatery, King of Wagyu (cheekily acronym-ed as KOW) offers four types of halal wagyu beef sandos using meat that's imported directly from a halal source in Japan. The sando menu includes Nutty Curry A5 Wagyu Patty ($22) and Truffle A5 Wagyu Patty ($24). But you may have to wait for a seat, as the cosy space can only fit up to 14 diners at a time.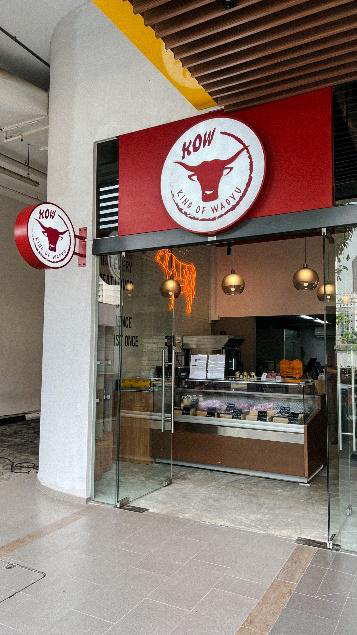 Address: #01-01 Longhaus, 183 Upper Thomson Rd, S574429
Tel: 8388-1831
Opening hours: Open daily except Mon. Tues-Thur 10am-6pm, Fri-Sun 10am-8pm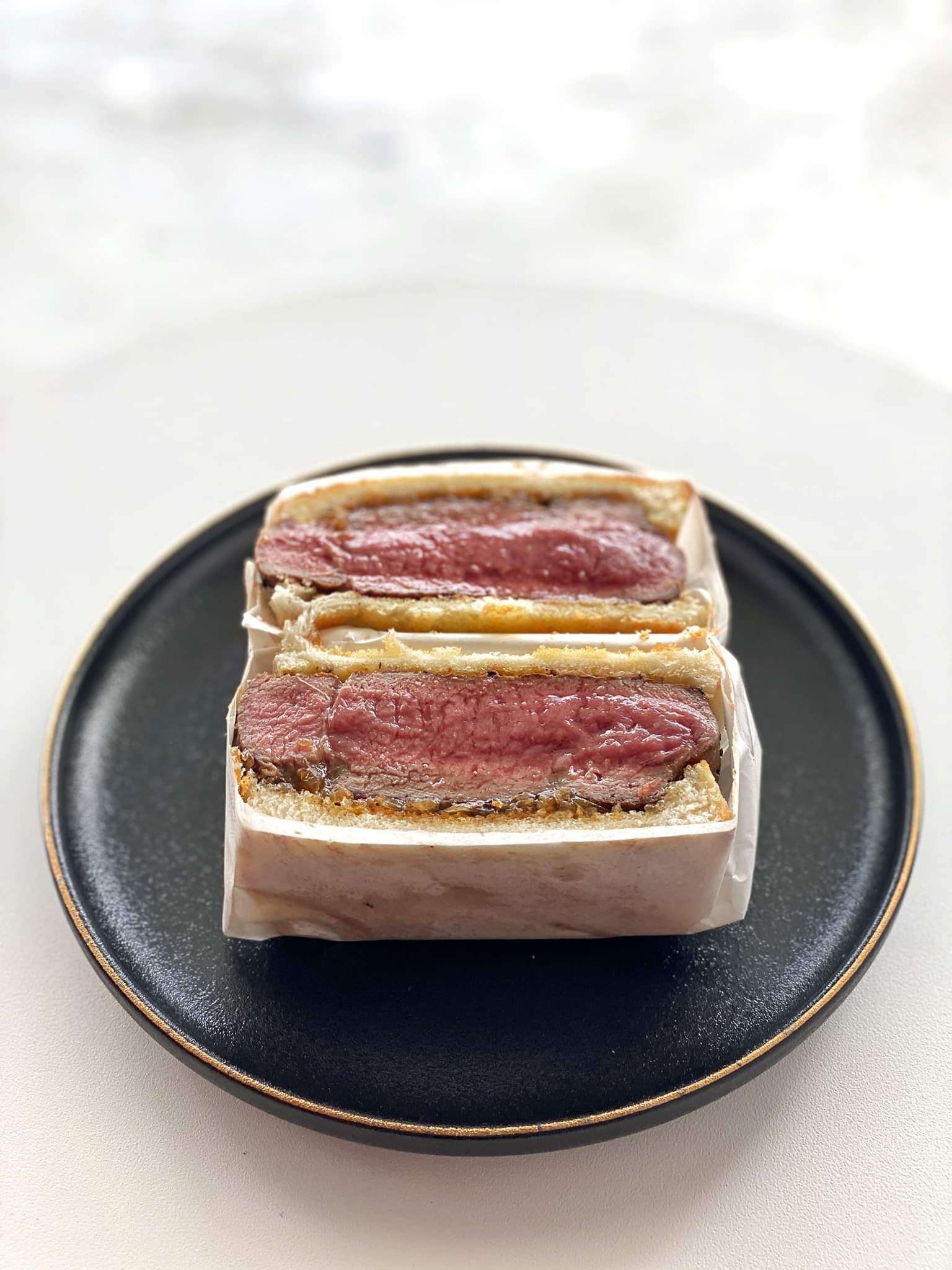 Hello Arigato
The two-outlet Hello Arigato cafe serves sandos with local flavours, like a Rendang Sando ($26) for National Day, and a Joo Chiat outlet-exclusive HCG Sando ($16) with a slab of 48-hour marinated har cheong gai wedged between the sandwich bread.
Address: 227 Upper Thomson Rd, S574359 and 314 Joo Chiat Rd, S427565
Tel: 8772-3778 (Upper Thomson)/ 8889-5657 (Joo Chiat)
Opening hours:
(Upper Thomson) Open daily except Mon. Tues-Fri 11am-4pm; 6pm-9pm; Sat & Sun 10am-4pm
(Joo Chiat) Open daily except Mon. Tues-Fri 11am-2.30pm; 6pm-9.30pm; Sat & Sun 10am-4pm
46 Mittsu
46 Mittsu is a sandwich joint co-owned by chefs who used to work at Two Men Bagel House. The popular shop recently moved to Everton Park, where they continued serving ciabatta bread sandos like the Firebird ($15) with a giant slab of Korean-style fried chicken and Holycow ($18) with seared flank steak, garlic butter and a fried egg. If you don't take meat, there's also a vegetarian-friendly Sprouts Sando ($14) on the menu.
Address: 2 Everton Park, #01-61, S081002
Tel: 8044-8506
Opening hours: Open Wed-Sun, 8am-5pm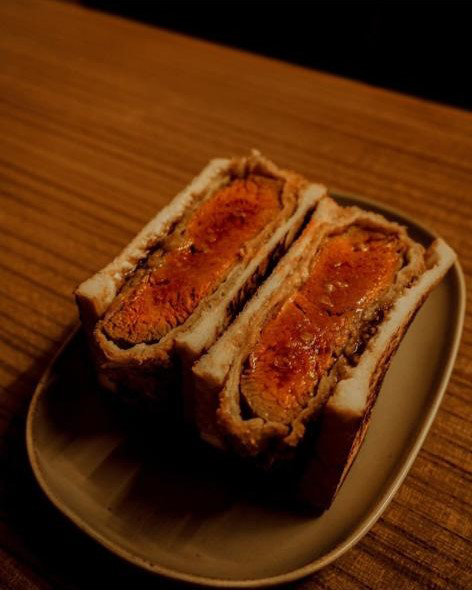 Live Twice
For those fancy folks who like a tipple and a sando, you can get 'em at this bar inspired by mid-century Japan. There are four kinds available, all stacked with katsu patties. Like the Wagyu Katsu Sando ($44), Tamago Katsu Sando ($23) and Ebi & Corn Katsu Sando ($28). Cocktails average at $25 each, like the Mizuwari with Nikka Coffey Grain whisky. There's happy hour daily from 6pm to 7.30pm.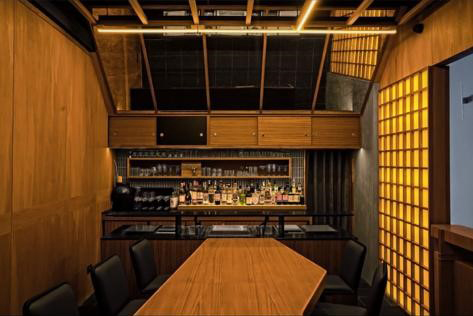 Address: 18-20 Bukit Pasoh Rd, S089834
Tel: 9011-8304
Opening hours: Open daily except Tues. Sun-Thu 6pm-12am, Fri & Sat 6pm-2am
Sando
Unsurprisingly, the homely Sando cafe specialises in… sandos. But it's open only for breakfast and lunch though. Its menu includes a Braised Chashu sando ($15), Spam & Hash sando ($12.50) and Gooralie Tonkatsu Sando ($16.50) with Australian pork loin. There's also a meatless Mushroom Sando ($16.50) with portobello mushrooms, camembert cheese and balsamic capsicums.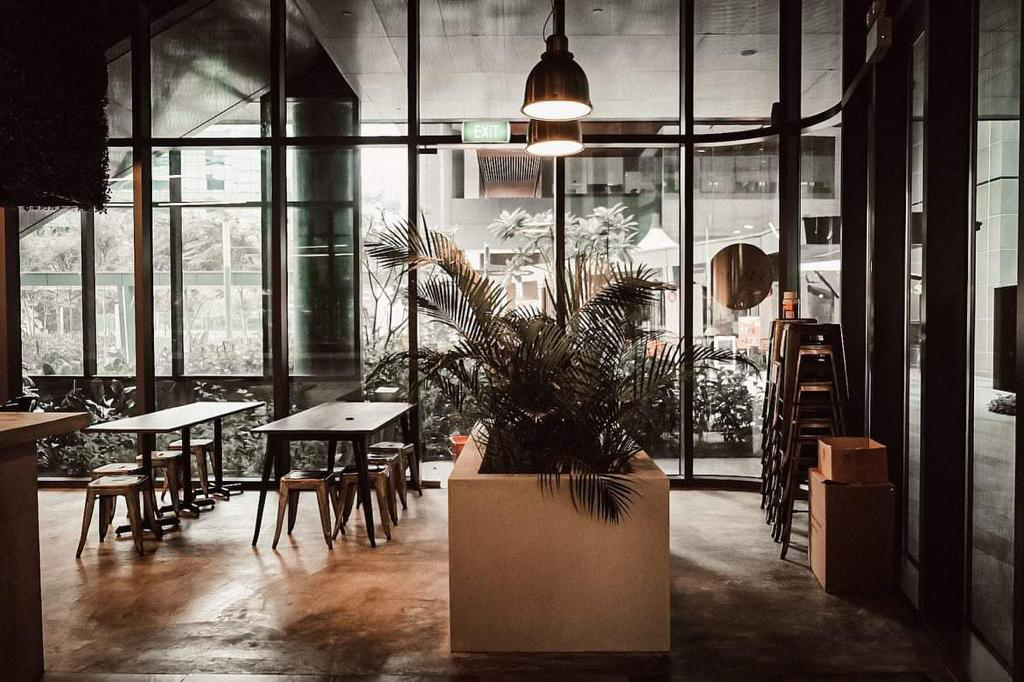 Address: #01-04/04A Alexandra Technopark The Hub, 438C Alexandra Rd, S119976
Tel: 9771-0388
Opening hours: Mon-Sat 9am-2:30pm
Monday Coffee Bar
You don't have to break your bank account to indulge in a cafe sando at Monday Coffee Bar. The casual, slightly ulu 10-seat cafe in Ang Mo Kio offers its signature Chicken Katsu and Smoked Salmon sandos at just $7.50 each, and you can get cuppas brewed with Dutch Colony Coffee Co.'s beans to go with the sandwiches too.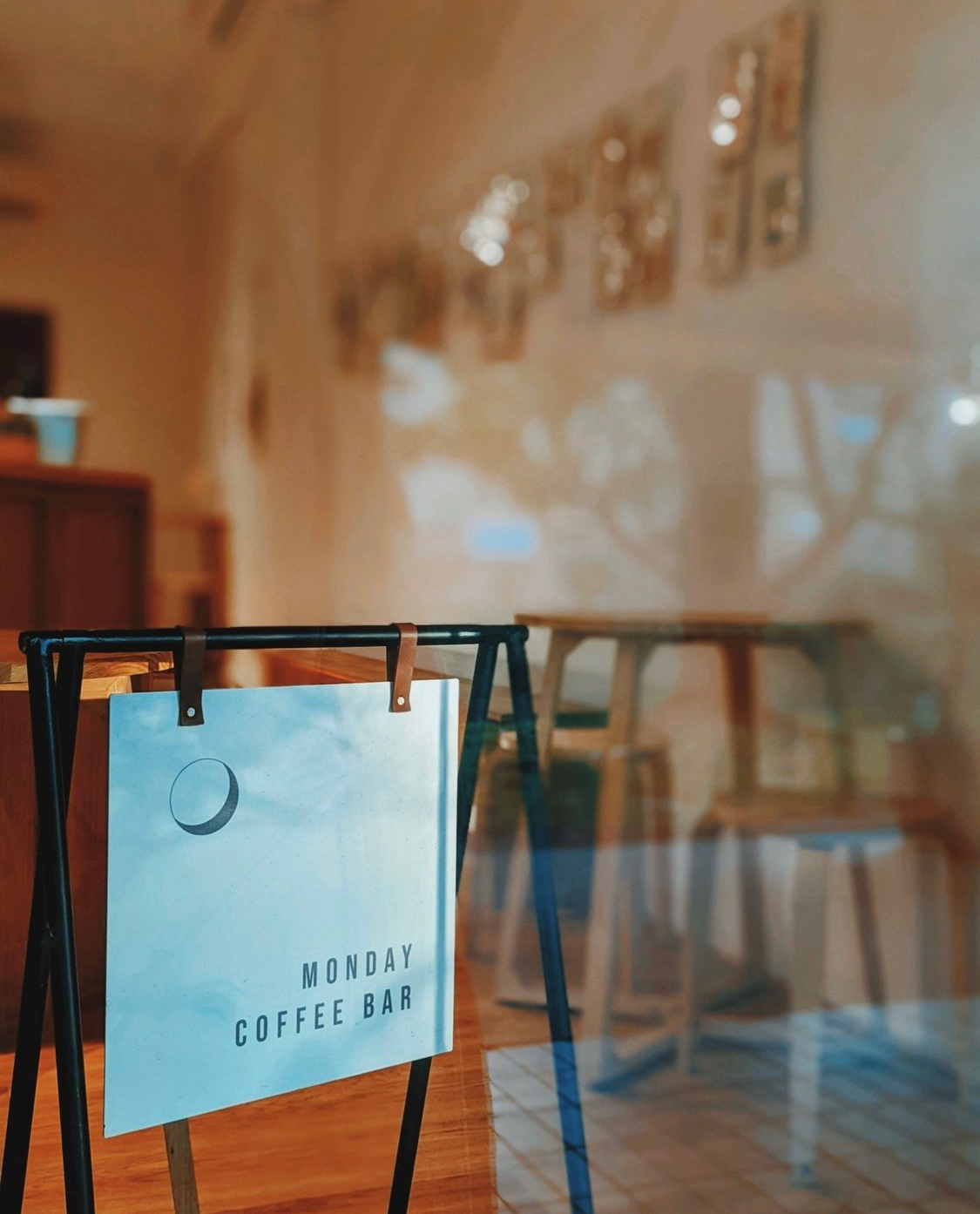 Address: 421 Ang Mo Kio Ave 10, S560421
Tel: 8260-8061
Opening hours: Open daily, Mon-Fri 8.30am-6.30pm, Sat & Sun 9.30am–6pm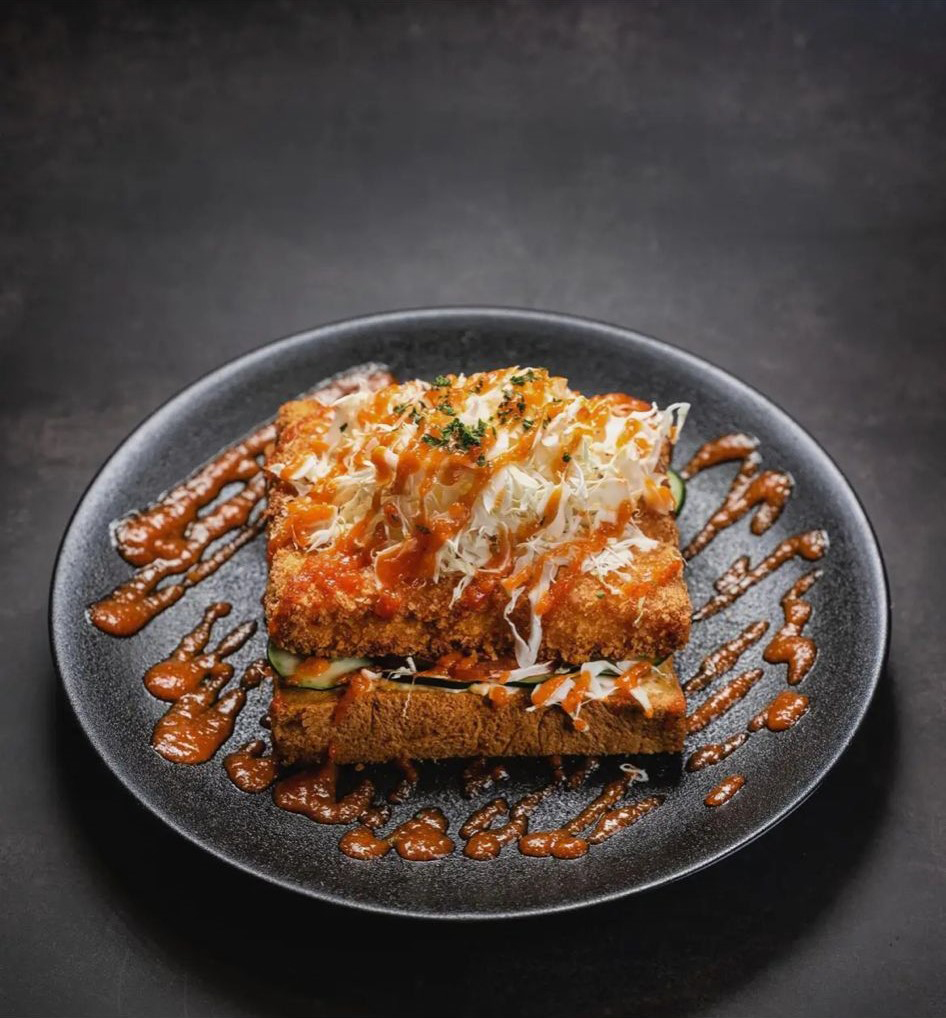 Boyutei
For a swish sando, you can drop by Boyutei for their French-Japanese sandwiches. The cafe is a collaboration between local chain Hvala and mod French restaurant Whitegrass. Instead of shokupan snugly hugging its sandwich filling, the sandos here are served open-faced a la Euro-style, with picks like Ebi Katsu Sando ($22) and Wagyu Sukiyaki Tamago Sando ($24).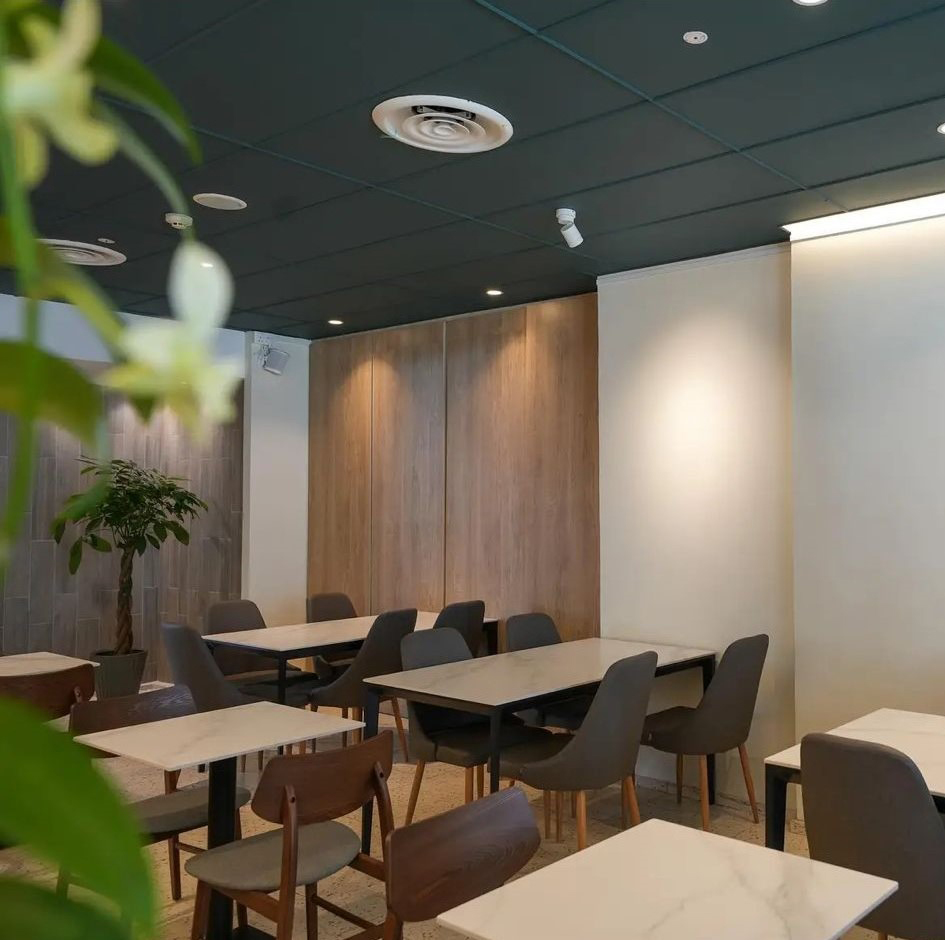 Address: 28 Ann Siang Rd, #01-02, S069708
Opening hours: Open daily 12pm-10pm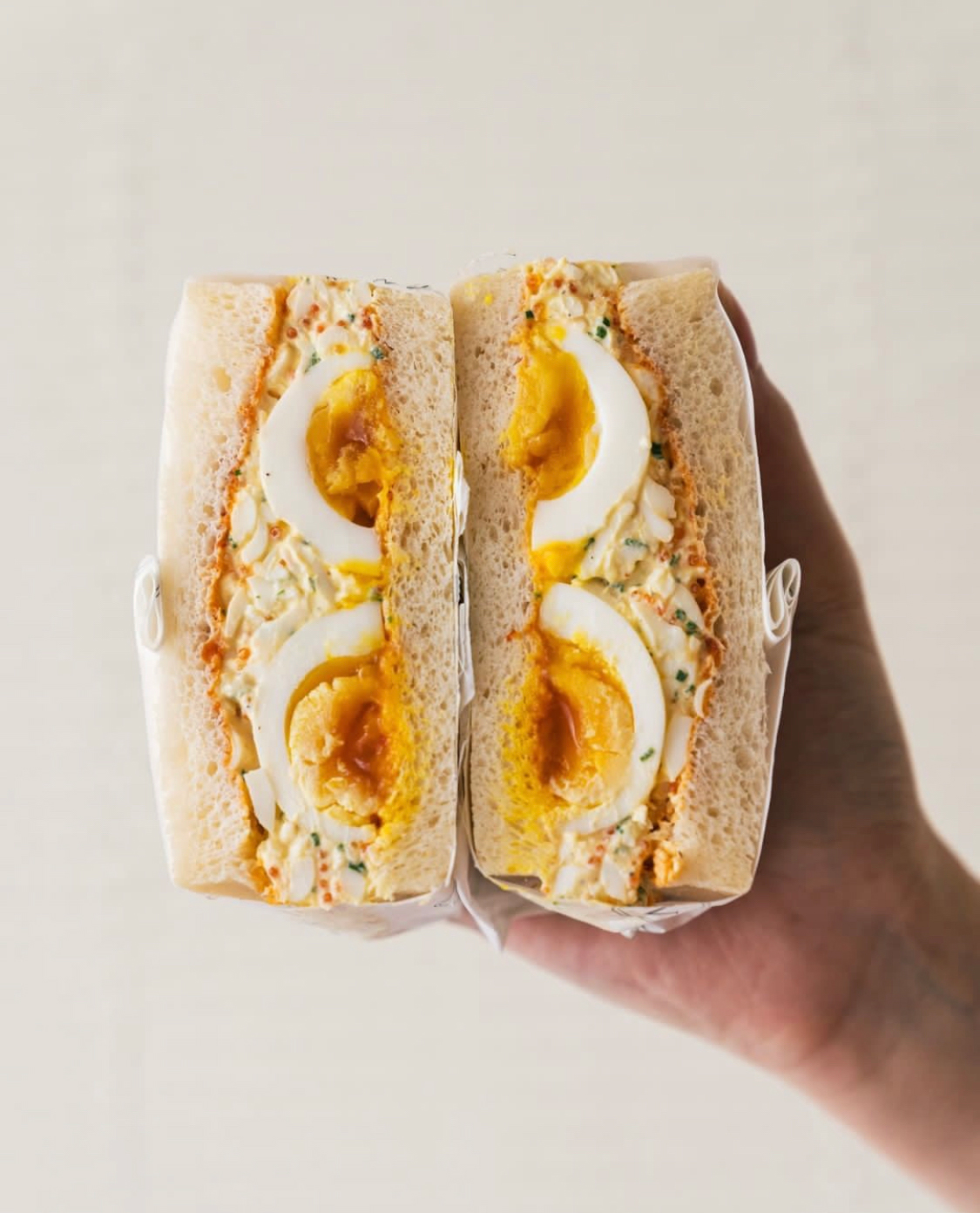 Caf

e

Natsu
Located at Joo Chiat, Cafe Natsu offers a western brunch menu with Japanese flair. There are only two sandos on the menu, the Wagyu ($26) and Egg Mayo ($18) served with spicy togarashi fries (a Japanese chilli flakes blend with seaweed and sesame seeds). The cafe's chic, comfortable surrounds is also great for enjoying a cuppa with your sando, plus there's a homeware shop Crane Living attached to the eatery for some shopping after your meal.
Address: 283 Joo Chiat Rd, S427537
Tel: 8886-4497
Opening hours: Open daily except Mon, 8.30am-5.30pm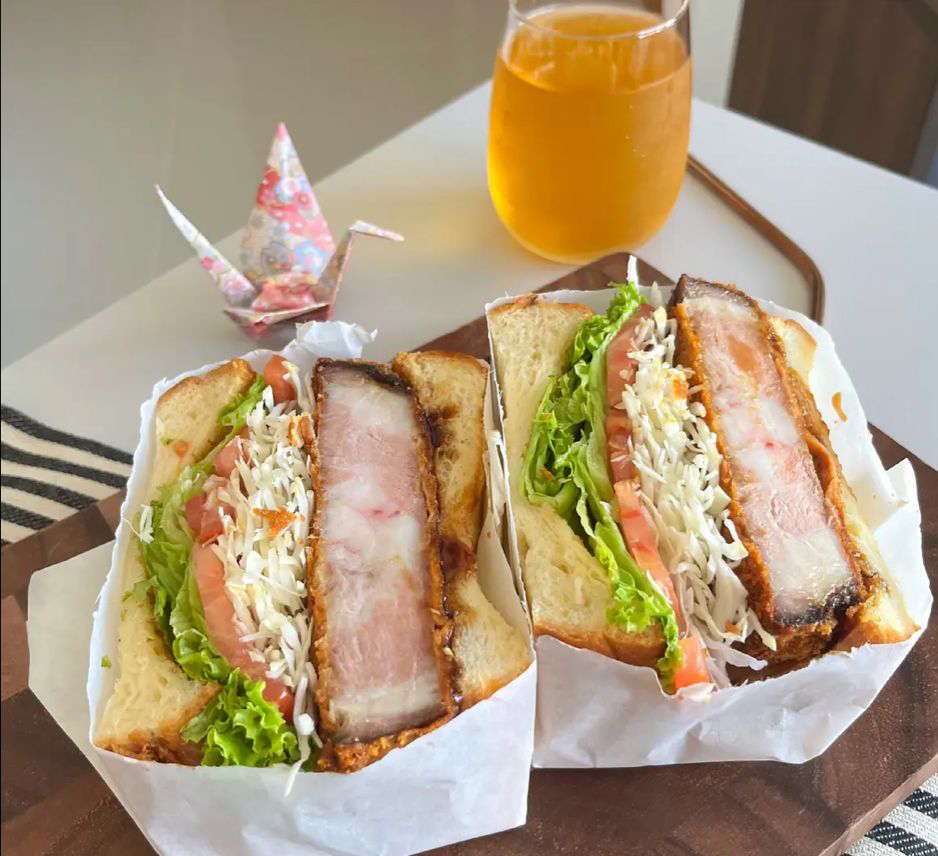 Pipes by Hattendo
Japanese import Hattendo is more well-known for their takeaway-friendly cream buns, but it also has a dine-in cafe in the Outram Park neighbourhood that serves main courses as well as snacks like sandos with Japanese-style fillings like the signature Iberico Katsusando ($22) and the Nitamago Potato Salad Sando ($14).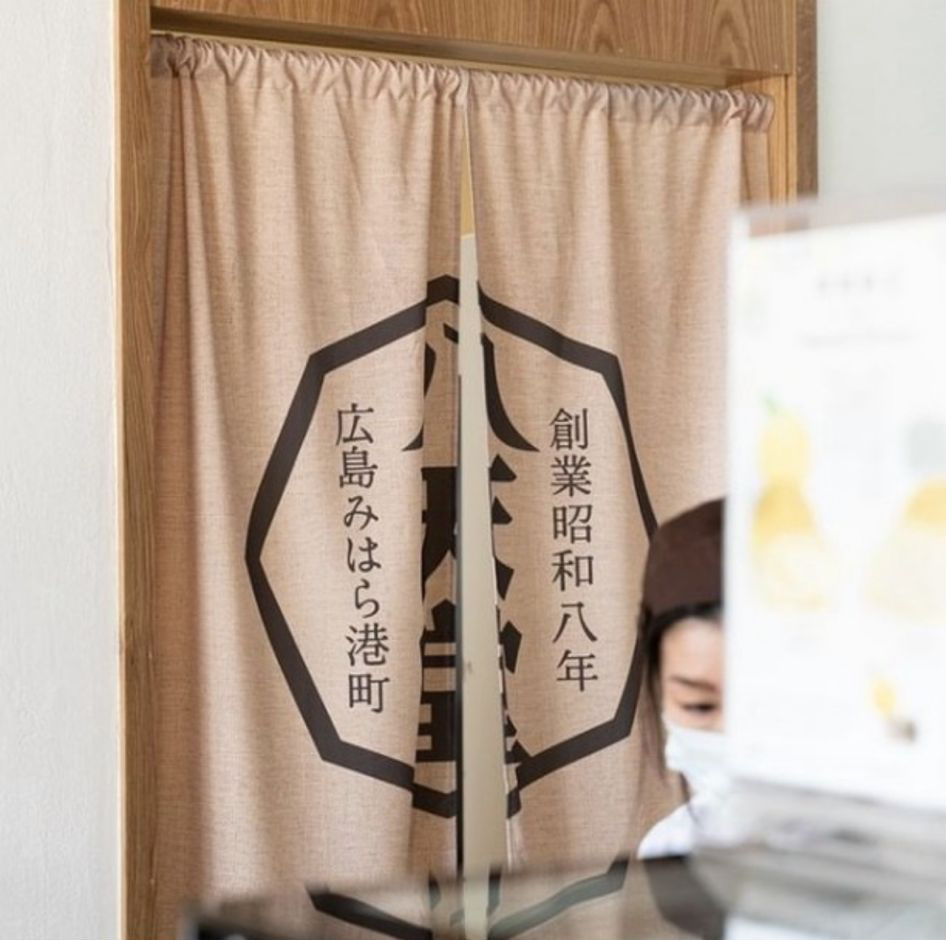 Address: #01-02 Dorsett Residences, 331 New Bridge Rd, S088764
Tel: 8113-6096
Opening hours: Open daily except Mon, 9am-6pm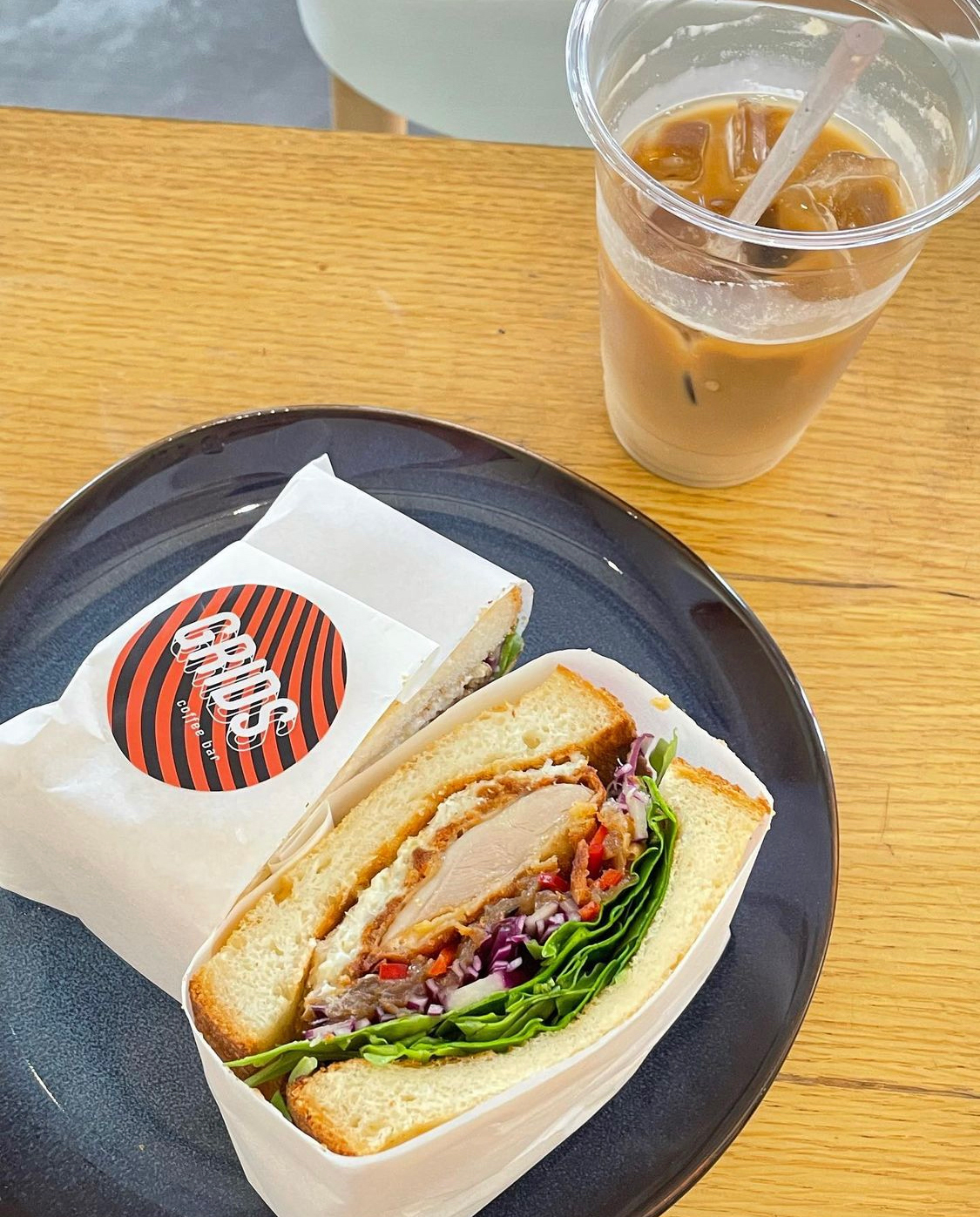 Grids
You can get both cocktails and coffee at this cafe in a three-storey heritage shophouse. It is a "coffee bistro by day and gastro bar by night featuring a Japanese-inspired menu". Customers can enjoy a whimsically-named MOO-na-lisa ($24) sando with a 200g striploin, or a virtuous vegetarian option called Kabocha ($14) with pumpkin edamame hummus.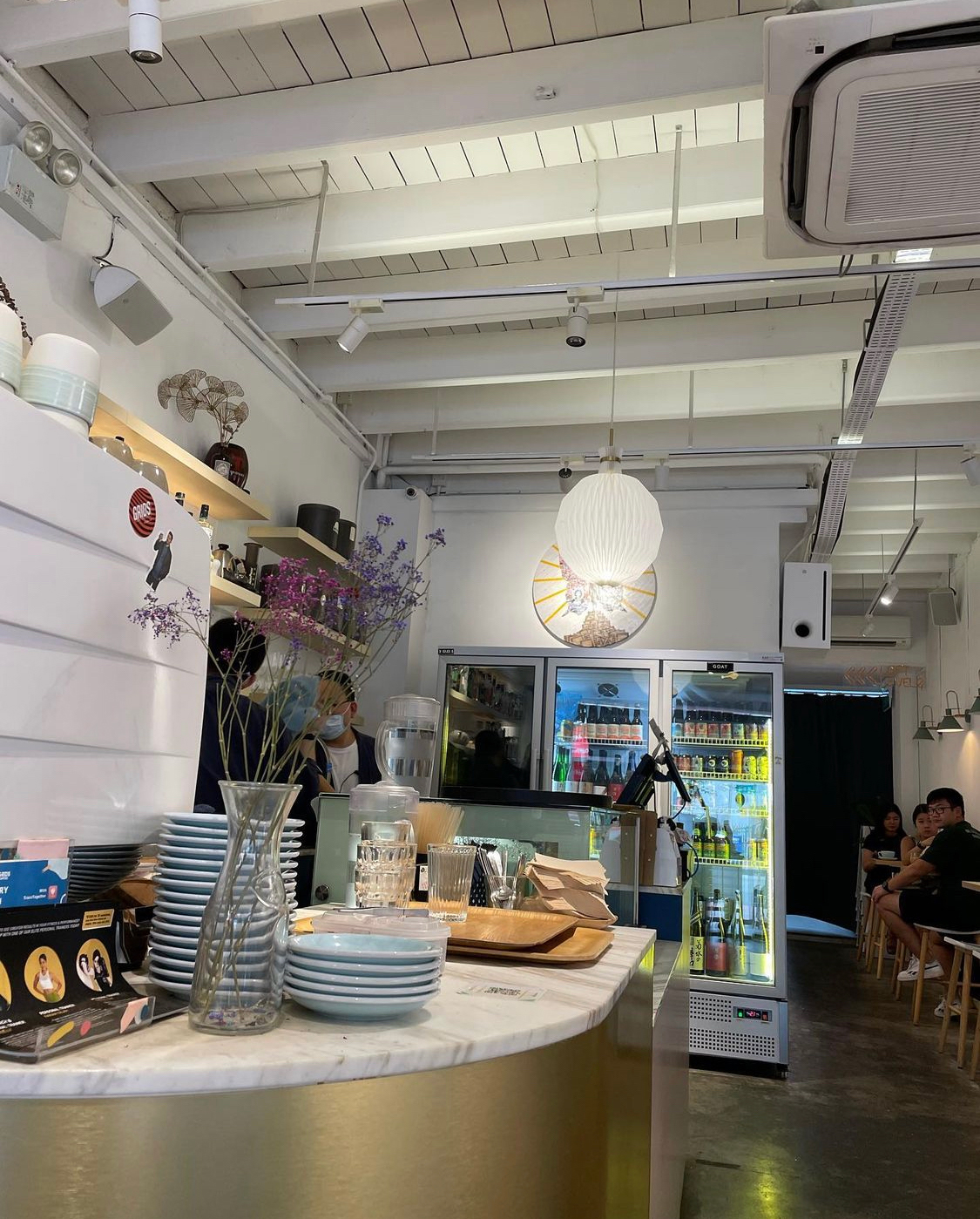 Address: 200 South Bridge Rd, S058749
Tel: 9665-4398
Opening hours: Open daily except Tues. Sun-Mon 9am-6pm, Wed-Sat 9am-12am