This 2007 Photo Of Best Actress Winners Michelle Yeoh, Maggie Cheung And Gong Li Is Everything
And yes, they are basically everywhere, all at once too.
As Malaysian actress Michelle Yeoh makes history once again for becoming the first Asian Best Actress nominee at the Oscars, netizens have dug up this old picture of the 60-year-old star along with some of the most iconic Asian actresses to make it big in Hollywood in recent years.
The iconic picture was taken 16 years ago at the 60th Cannes Film Festival, and featured Michelle, along with Hong Kong actress Maggie Cheung, 58, and Chinese actress Gong Li, 57.
A gathering of legends.
"This picture's so gorgeous, I can't even bear to look at it," one netizen exclaimed.
Some netizens also brought up Michelle's award acceptance speech at the Golden Globes, where she said: "This is also for all the shoulders that I stand on, all who came before me who looks like me, and all who are going on this journey with me forward."
They commented that Maggie and Gong Li, just like Michelle, had accomplished significant achievements, adding that they're rooting for Michelle to win the Oscars and achieve another career milestone.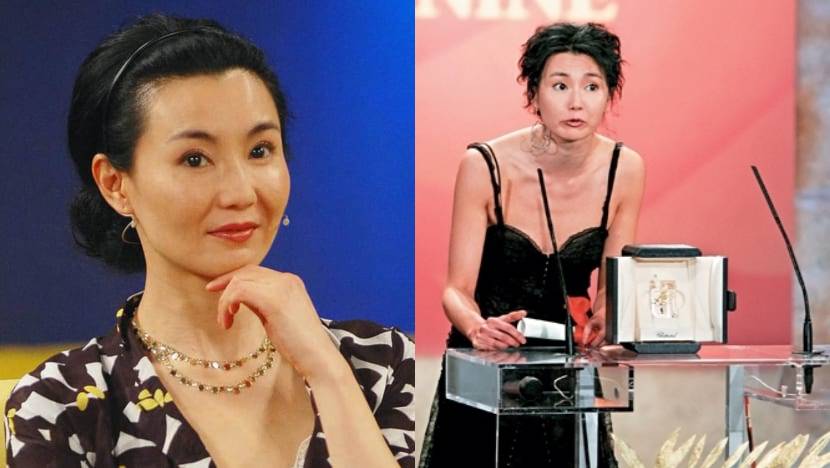 Maggie Cheung
In 2004, Maggie won Best Actress at the Cannes Film Festival for her role as a mother who tries to kick her drug habit and reconcile with her long-lost son in Clean, which was directed by her ex-husband, French director Oliver Assayas.
Netizens pointed out that Maggie is the first Chinese Best Actress winner at the Cannes Film Festival, and has since served as a jury member at various other European film festivals.
Gong Li.
Meanwhile, Gong Li won the Best Actress award at the Venice Film Festival in 1992 for her performance in the Zhang Yimou's The Story of Qiu Ju.
She's widely hailed as the second actor in history to win the highest award at all three European film festivals — the Cannes, Venice, and Berlin film festivals. She was also the first Asian to serve as the head of jury at the 2000 Berlin Film Festival and 2002 Venice Film Festival.
Photos: Sinchew Daily, Michelle Yeoh/Instagram, PBE Media