$50 Fried Chicken & Caviar Burger By 2 Michelin Star Chef At Naked Finn's 10th Anniversary Bash
There's also a $15 beef burger if you're on a budget. Plus sushi rolls and pasta by guest chefs from Ashino and Claudine.
To have a restaurant stand the test of time and flourish after 10 years in the wild wild west of Singapore's gruelling F&B scene – two of which were spent battling pandemic-related dining shutdowns – is an achievement worth celebrating with a grand birthday bash. Enter Naked Finn, the casual-chic seafood temple that will mark its tenth anniversary with a hip food carnival in the serene greenery of Gillman Barracks on December 18 (Sunday).
The restaurant, which started out as a rustic shack in 2012 but later upgraded to a fancier space down the road, is the brainchild of restaurateur and seafood nerd Tan Ken Loon, 47. His geekery also extends to meticulously crafted burgers at BurgerLabo (occupying Naked Finn's original space – but not for much longer; more on that below) and its budget-friendly sister joint 2280 Burger in Henderson. He also established Magic Square, a foodie talent incubator pop-up-turned-permanent eatery near One-North.
No part of this story or photos can be reproduced without permission from 8days.sg.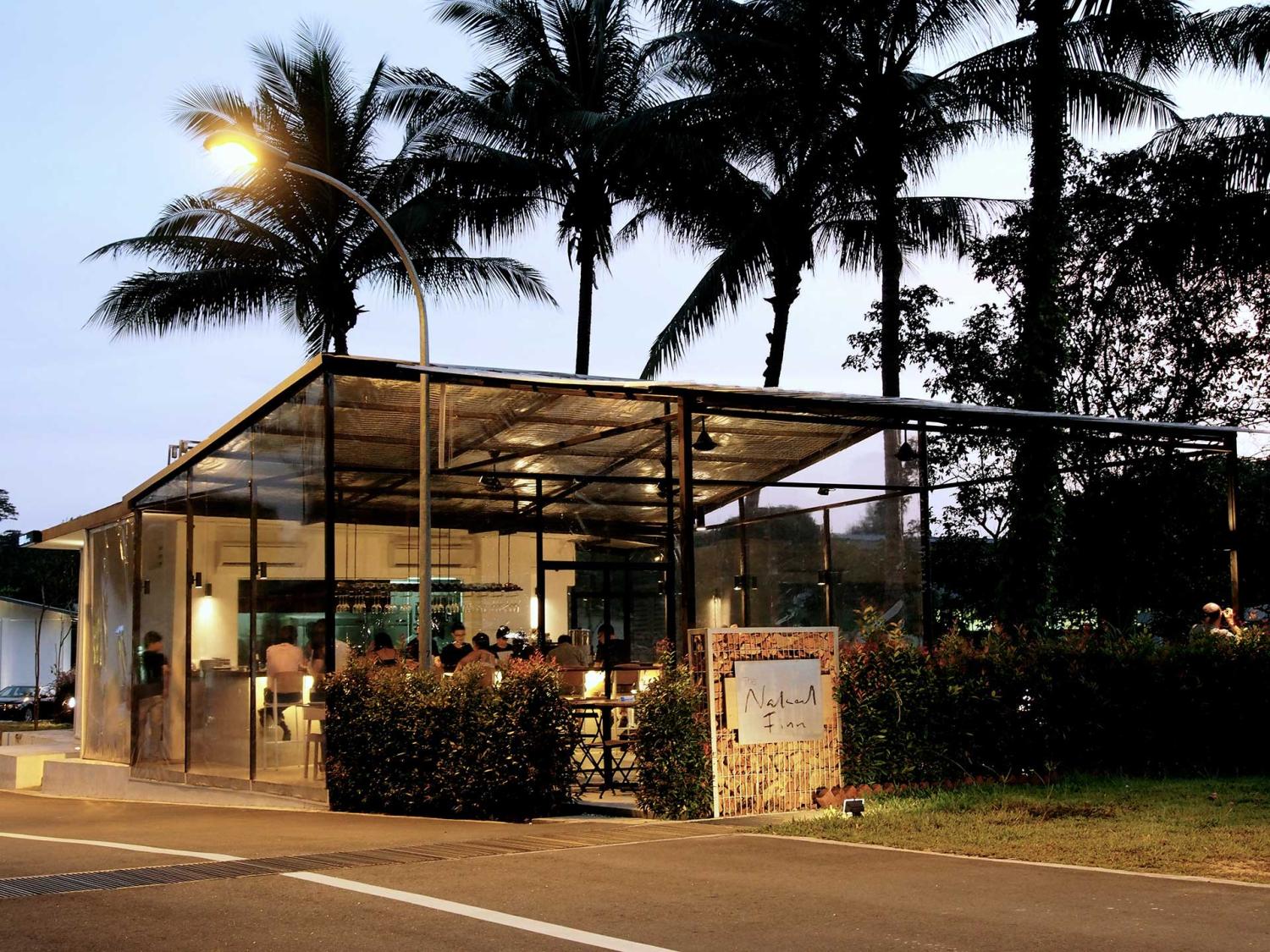 Naked Finn celebrates tenth birthday with foodie carnival on Dec 18
Expect a return of Naked Finn's pasar malam-style food street – but on a grander scale – held on its previous seventh birthday bash (they skipped year eight and nine due to Covid). The event will be held this Sunday along the sheltered walkway between Naked Finn and BurgerLabo, offering cheaper versions of their grub and then some. 
Some booths will be occupied by chefs of fine-dining restaurants that Ken has connected with over the years, including Hideaki Sato of two-Michelin-starred French-Japanese diner Ta Vie in Hong Kong and Loic Portalier, head chef of Claudine (the restaurant's owner Julien Royer, the force behind three-Michelin-star French restaurant Odette, will also be in attendance, but as a guest).
Entry for the anniversary party is free, so just turn up with a picnic mat – there aren't any seats provided – and choose your favourite patch of lawn to rest your tush on (furkids welcome too). Cash, credit cards and online payment platforms like PayNow will all be accepted at the event.
Here's what you can expect.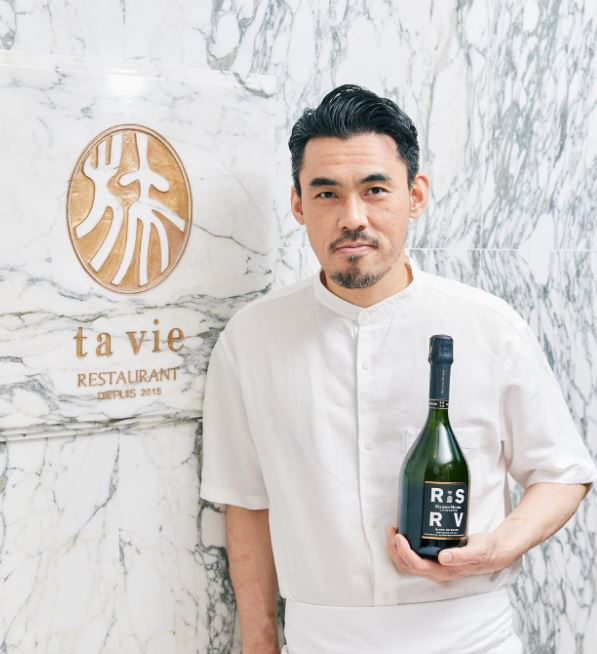 Atas $50 fried chicken & caviar burger by chef of 2-Michelin-starred Ta Vie, HK
Flying in from Hong Kong for the fete is chef Hideaki Sato (above), whom Ken met after hosting a Naked Finn pop-up in HK circa 2018. The Japanese chef will be serving a fancy Chicken Nanban Caviar Burger for $50 a pop.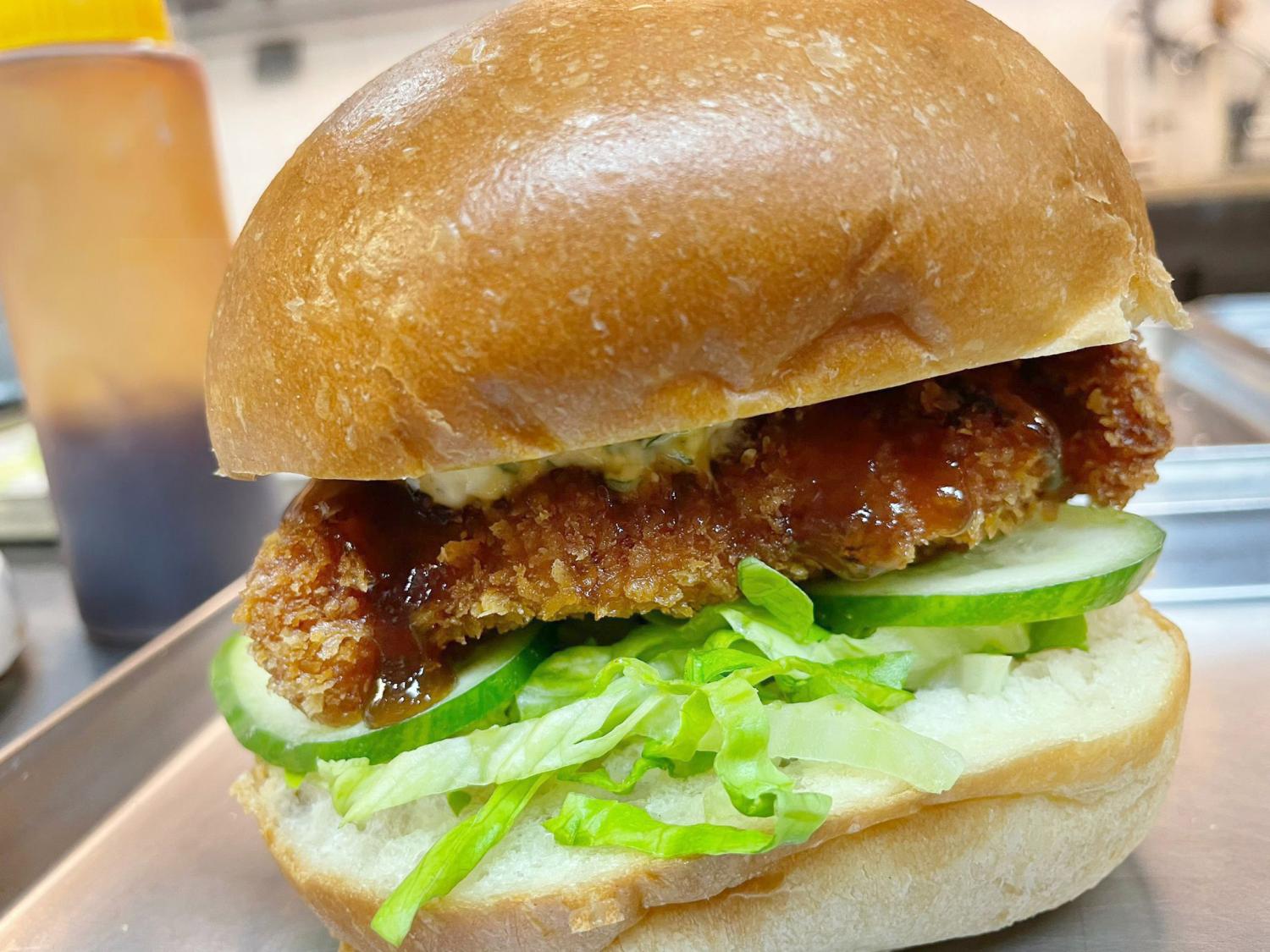 What's in it?
Panko-crumbed chicken thigh slathered in housemade nanban sauce (which has stuff like rice vinegar, soy and mirin), tartar sauce, sliced cucumber and shredded lettuce – plus a heap of lush caviar (10g) – sandwiched between the same potato buns used at BurgerLabo. Only a hundred of these babies will be up for grabs.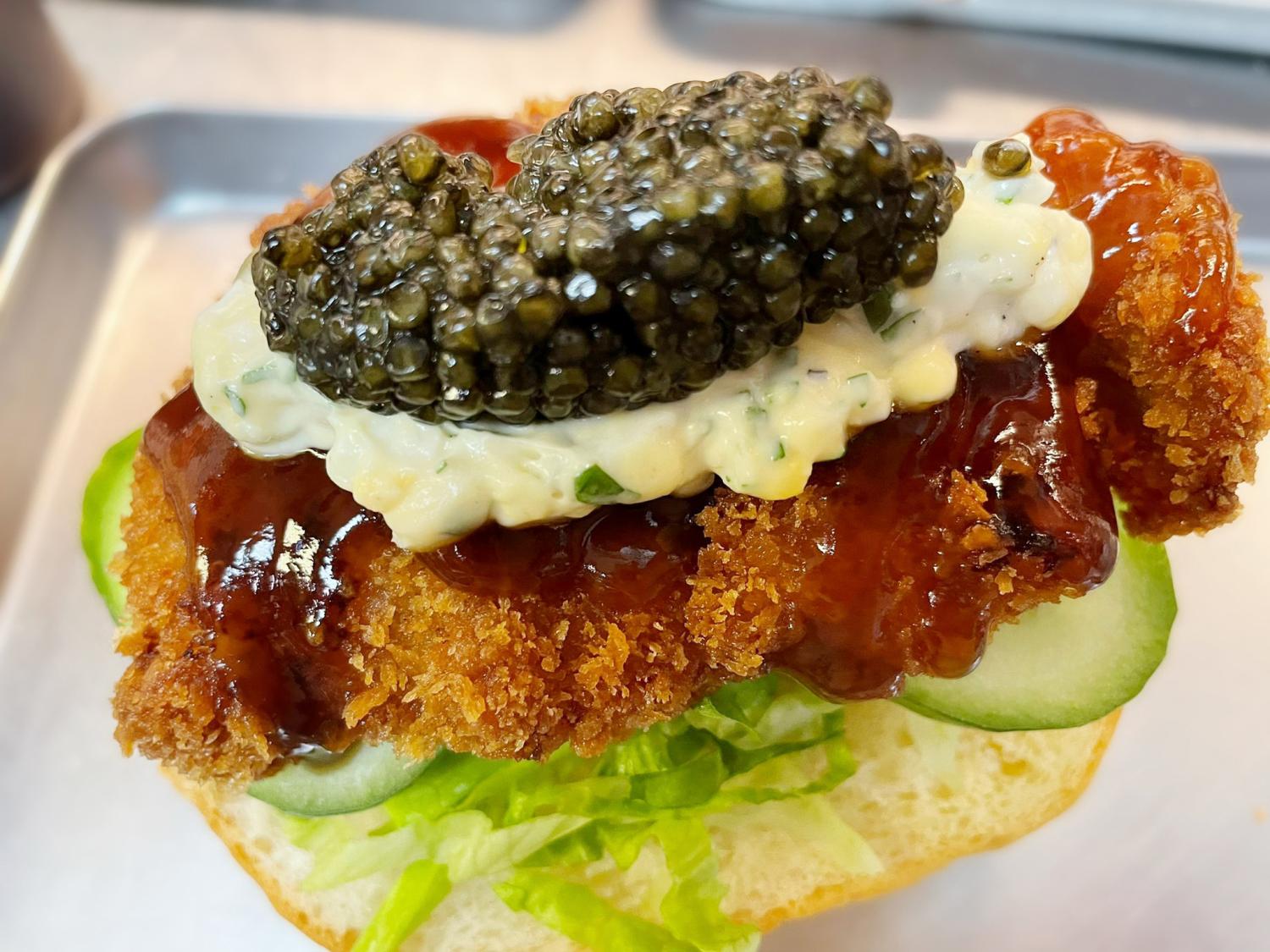 The chef will be stationed at BurgerLabo's booth, situated right outside the burger restaurant.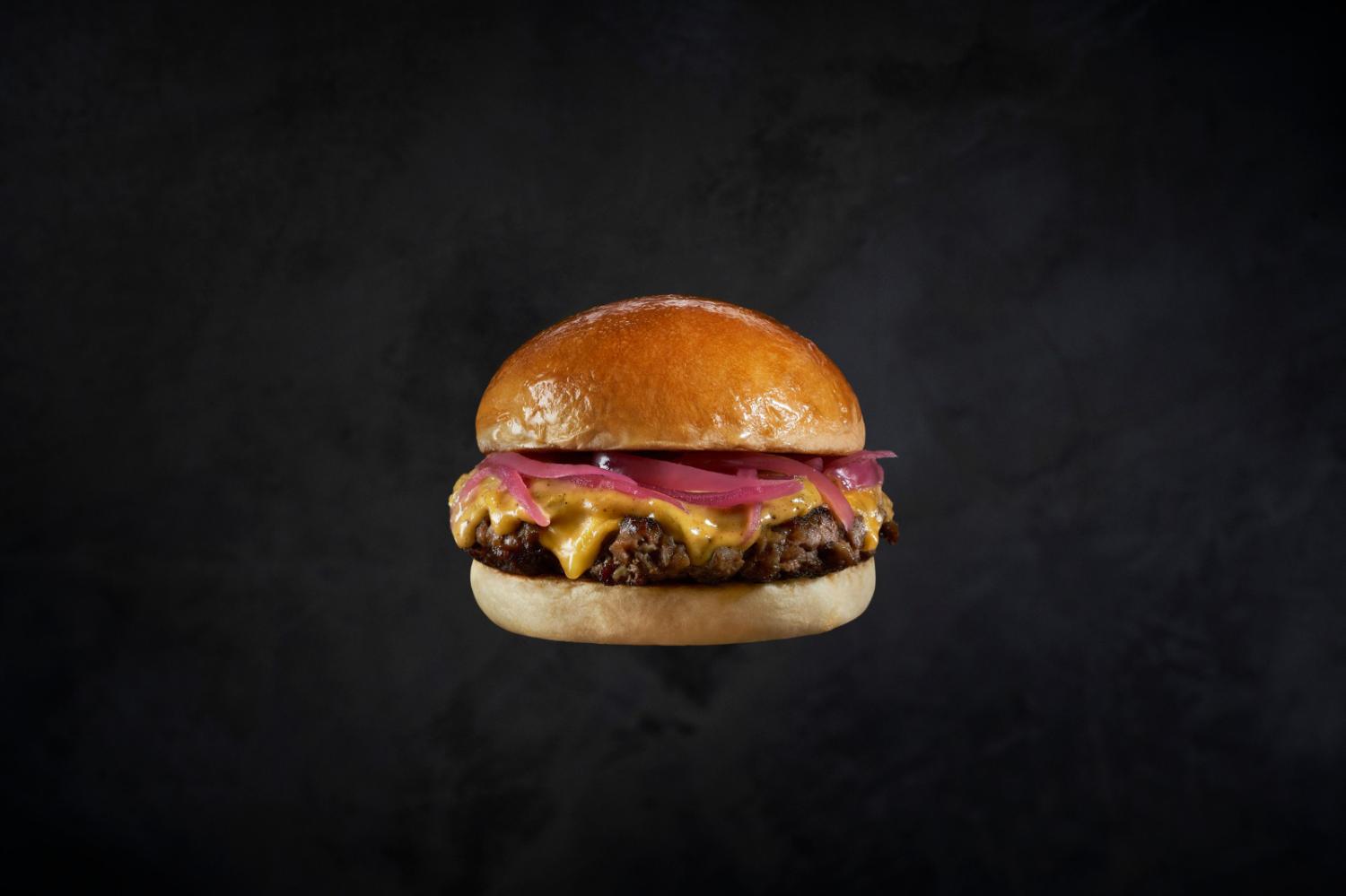 Lite version of BurgerLabo's Basic Burger also sold for $15
If you're on a budget, there's BurgerLabo's "right-sized" Basic Burger (with a 100g patty vs the usual 150g) for $15. It's a decent bargain, seeing as you'd usually pay $25 for the burger at the restaurant.
The Basic Burger features a blend of grass-fed Argentinian Aberdeen Angus with Japanese A4 Wagyu seared on a plancha grill, topped with pickled red onions, American cheese, wagyu fats, 'beef garum' (broadly put, a beefy version of fish sauce) and shio kombu mayo on buttered potato buns.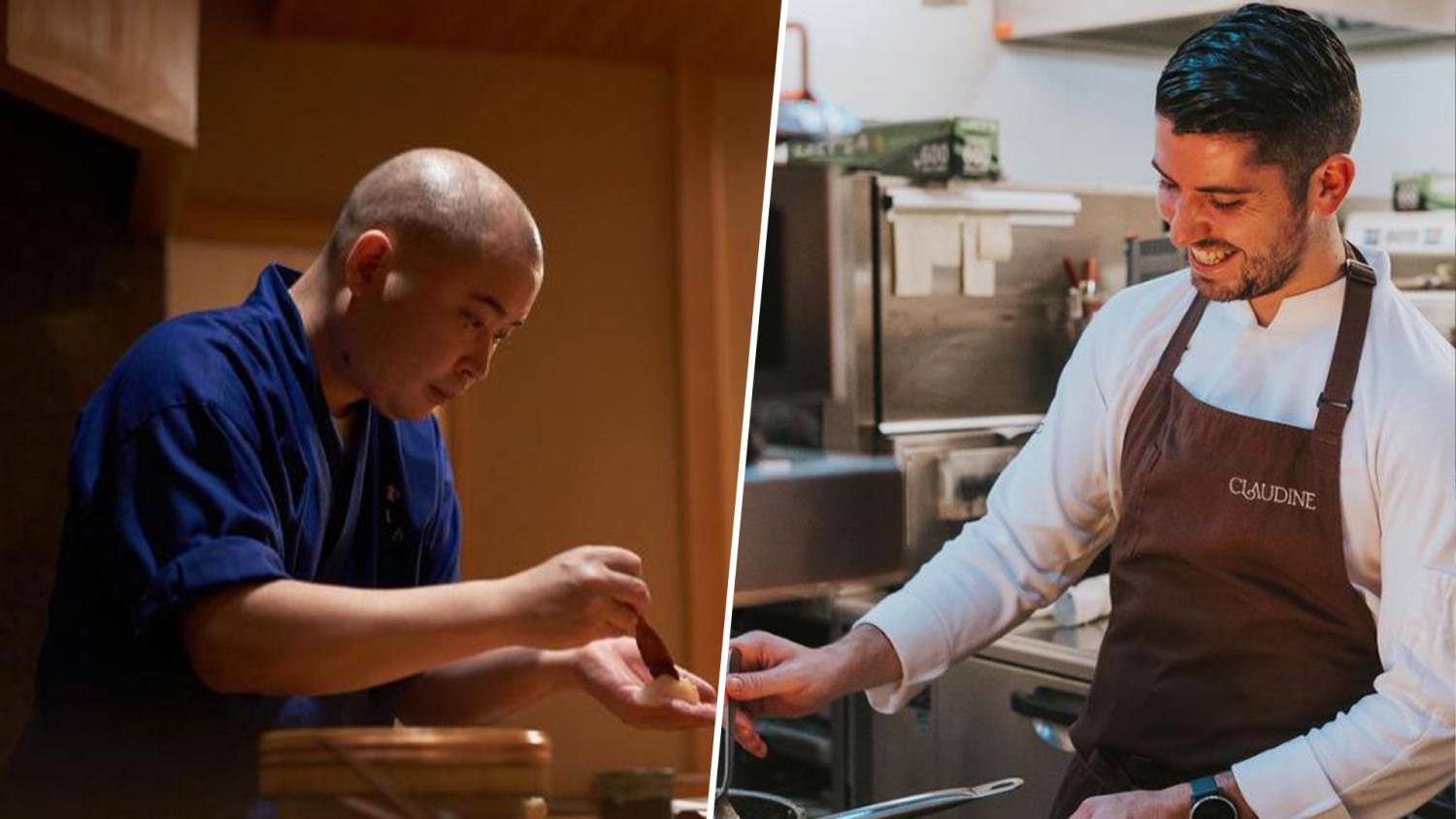 Chefs from Ashino and Claudine offering rice rolls and pasta
Chef Taku Ashino (left) of eponymous upscale sushi-ya Ashino (co-
owned by the Naked Finn group)
in Chijmes is making an appearance this Sunday, along with Claudine's head chef Loic Portalier. The sushi chef will helm a booth selling
kanpyo maki
(dried gourd sushi rolls; $16), which is typically served towards the end of a high-end sushi meal. Meanwhile, Claudine is dishing up cold pasta topped with golden osetra caviar and shio kombu ($28), as well as a housemade charcuterie platter ($24).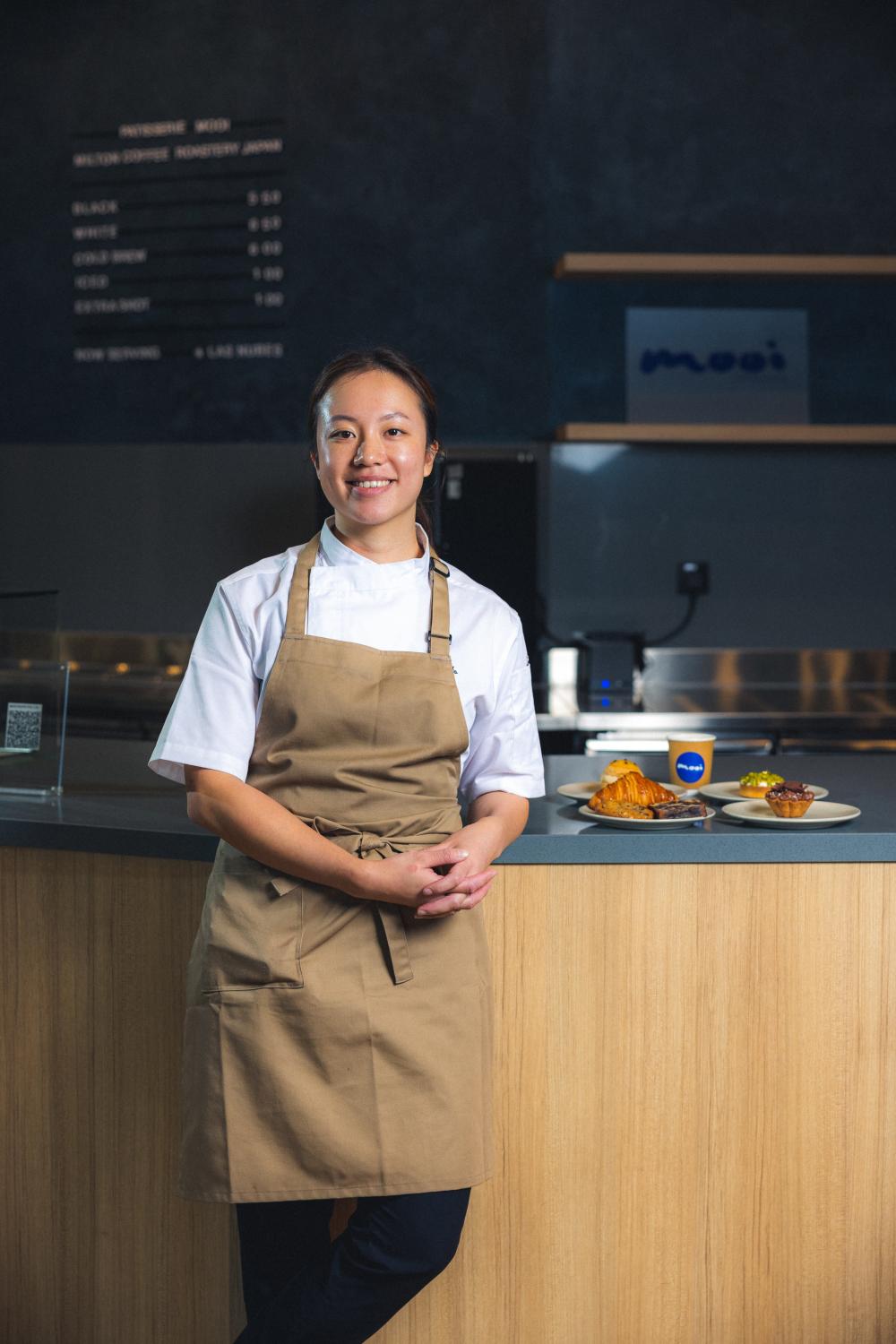 Bakes by ex-Meta head pastry chef
New kid on the block Mooi Patisserie, also by the Naked Finn group, will be manning a booth of its own too. Barely a week old, the patisserie in Alexandra Technopark is headed by Gail Ho, a Baking and Pastry Arts diploma holder from Ferrandi culinary school in Paris and former head pastry chef of one-Michelin-starred contemporary Korean restaurant Meta.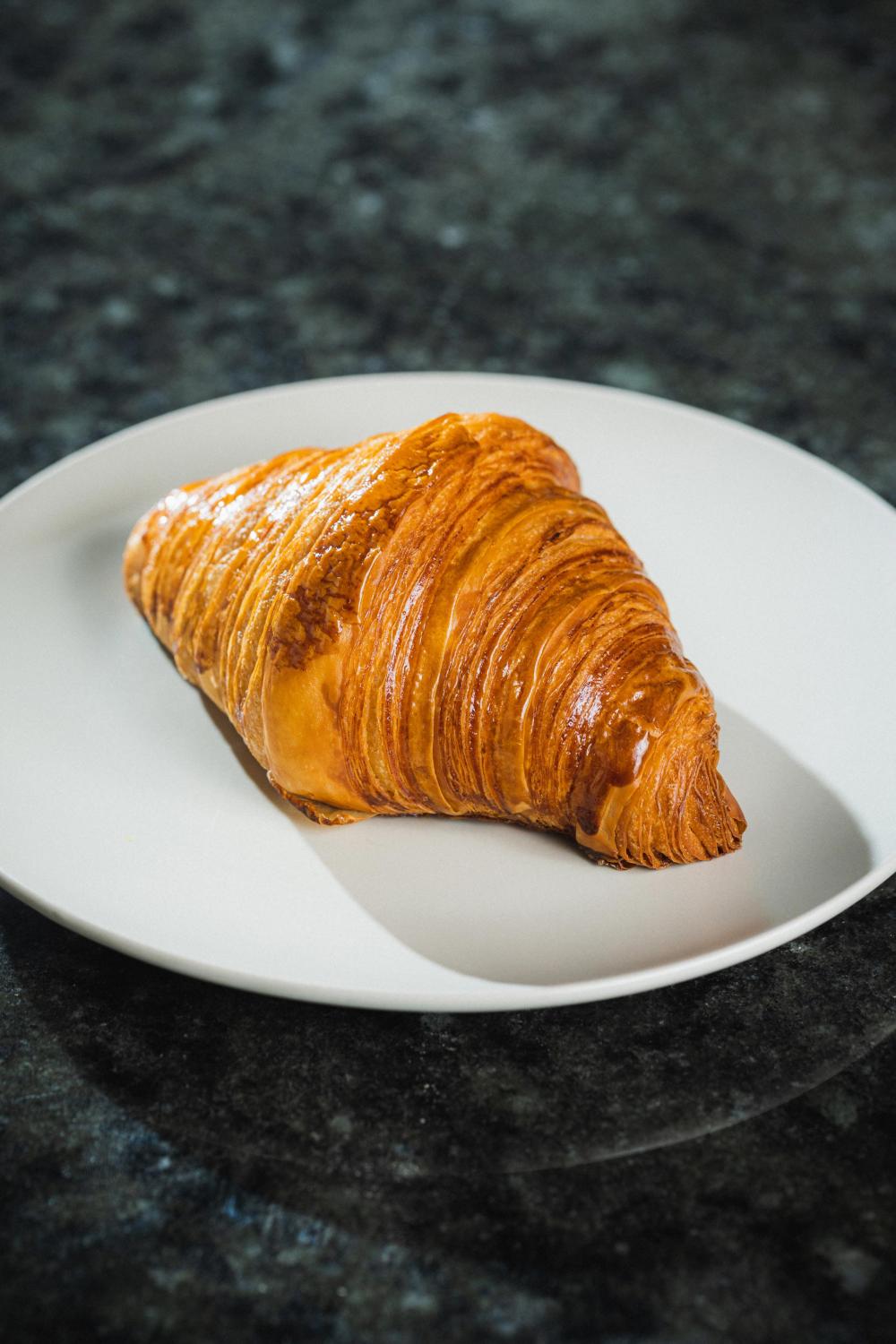 Bakes on offer include the plain croissant ($4) and twice-baked Coconut Croissant ($5.50), as well as chocolate ($15), coconut or vanilla sable cookies ($14).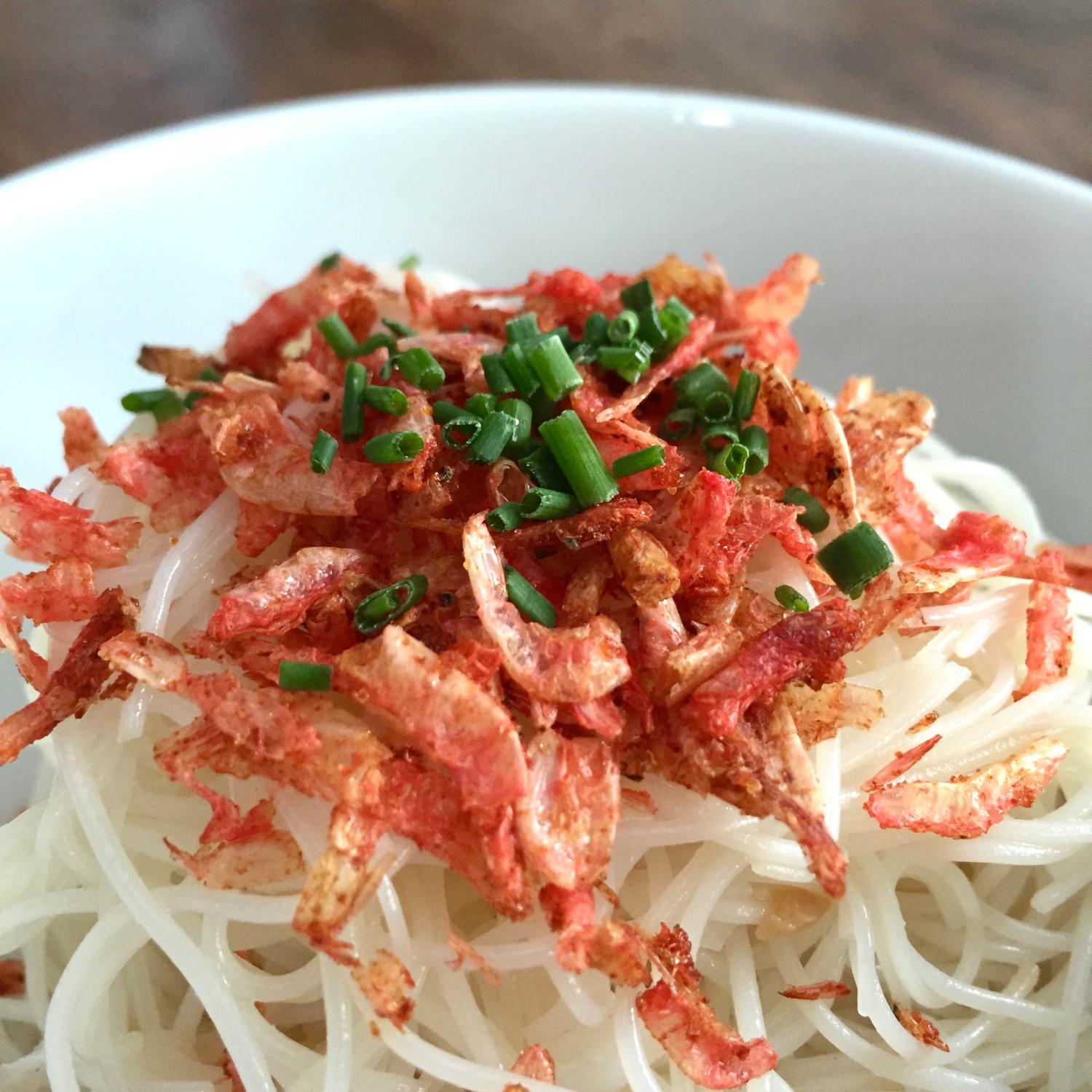 Get Naked Finn's chilled bee hoon for $3
Naked Finn's Piquant Bee Hoon of cold rice vermicelli tossed with sesame oil, calamansi lime juice and sprinkled with crispy sakura ebi is simple but delish. Sadly, it's no longer on Naked Finn's menu, so take the chance to eat it at the party while you can.
Exclusive luxury beer – served at Odette and Burnt Ends – for $28 a bottle
Also available at the Naked Finn booth is Japan-imported booze. There's Orion beer on tap ($10 a cup) – or, if you're feeling fancy, Rococo Tokyo White ($28 a 330ml bottle). This luxury wheat brew – prized for its "delicate texture and very pure taste" – only recently became available outside of Japan thanks to Naked Finn.
"We are the only distributor in the world, outside of Japan," gushes Ken. "What's special about it is that you can't buy it via retail – you can only drink it at a restaurant." Usually, it is only sold to dine-in customers at Naked Finn, as well as restaurants Odette and Burnt Ends (whom Ken supplies the beers to).
Live music by The Voice France participants
What's a party without music? There'll be a live performance by two contestants from the sixth season of The Voice France. The singers flying in are Lucie Vagenheim, who achieved second place and Elsa Roses, who was eliminated midway through the competition. 
BurgerLabo moving to Henderson
This might be one of your last few times to hang out at BurgerLabo while it's still at its current premises. The burger joint will be relocating to Henderson Industrial Park come January 2 next year, replacing 2280 Burger (which will then cease to operate as a separate brand).
Replacing BurgerLabo at Malan Road will be a "Japanese-French restaurant headed by a Japanese chef", slated to open in June 2023.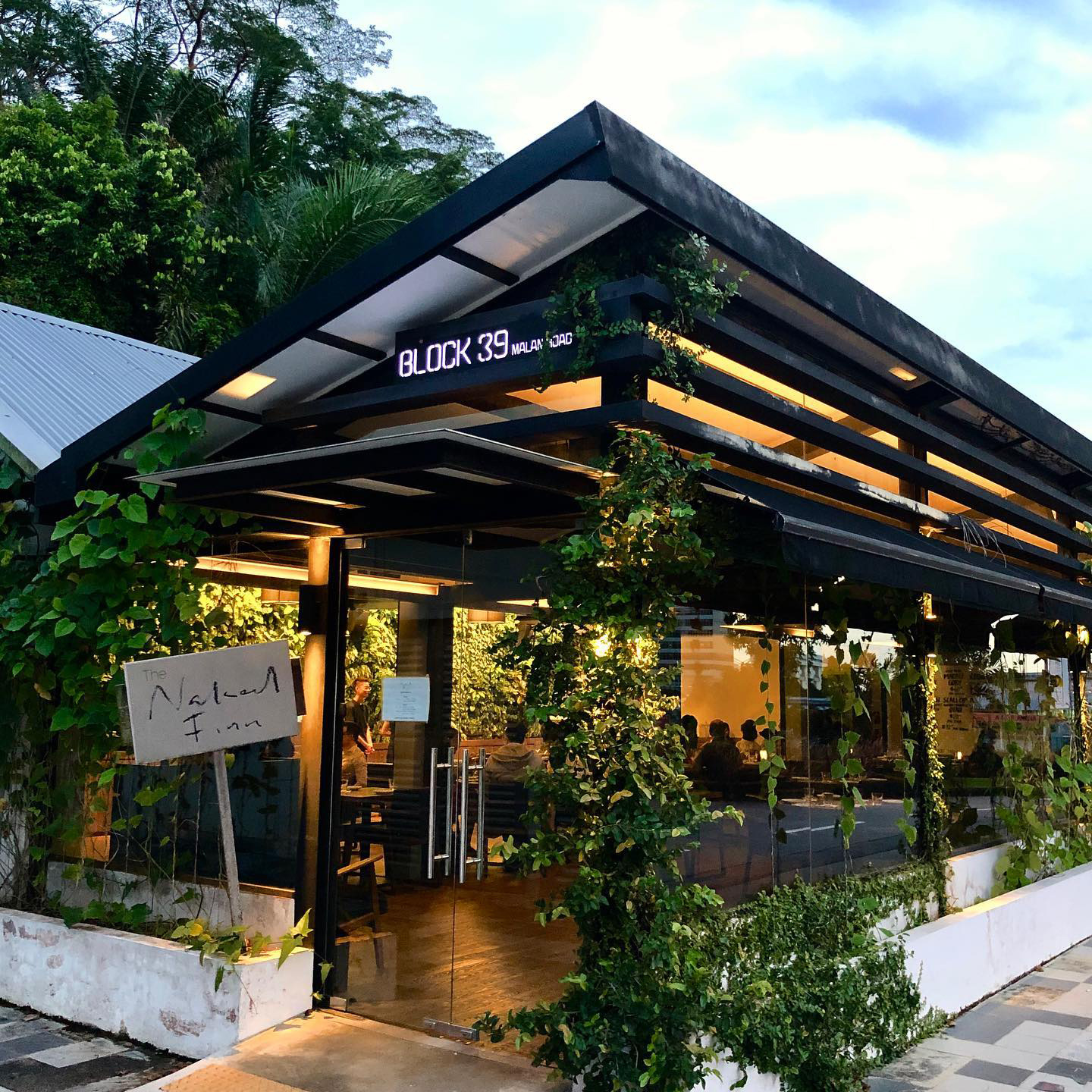 The details
Naked Finn's tenth anniversary party is on Dec 18, Sun, 11am – 5pm at Blk 39 Malan Rd, Gillman Barracks, S109442. More info via website, Facebook and Instagram.
Photos: Naked Finn, @daphtographer, Loic Portalier, Hideaki Sato, Alvin Teo, Claudine
8days is now on #tiktok! Follow us on www.tiktok.com/@8dayseat
No part of this story or photos can be reproduced without permission from 8days.sg.