70-Year-Old Hawkers Behind Popular Yang Zhou Fried Hokkien Mee Closing Stall For Good
The beloved stall — also known as Famous Beo Crescent Hokkien Sotong Mee — will serve its last plate on July 30.
The impending closures of hawker institutions like Tiong Bahru Galicier Pastry bakery have dominated headlines recently. Another well-loved stall that will soon be bowing out: Yang Zhou Fried Hokkien Mee. Also fondly known as Famous Beo Crescent Hokkien Sotong Mee to its fans, it's a stall that was first established in a kopitiam in Beo Crescent in 1986 by husband-and-wife team Lim Bo Si, 71, and Huang Bao Dong, 70.
There, they earned a following for whipping up Hokkien mee over a charcoal stove, before relocating to their current kopitiam in Bukit Merah in 2016 (more on that later).
The hawkers recently announced – on a simple note pasted outside the stall – that they will be retiring and shuttering their biz permanently. The stall's final day of operations is on July 30. Bo Si tells 8days.sg why he has decided to call it quits after 36 years of frying up the noodle dish.
All photos cannot be reproduced without permission from 8days.sg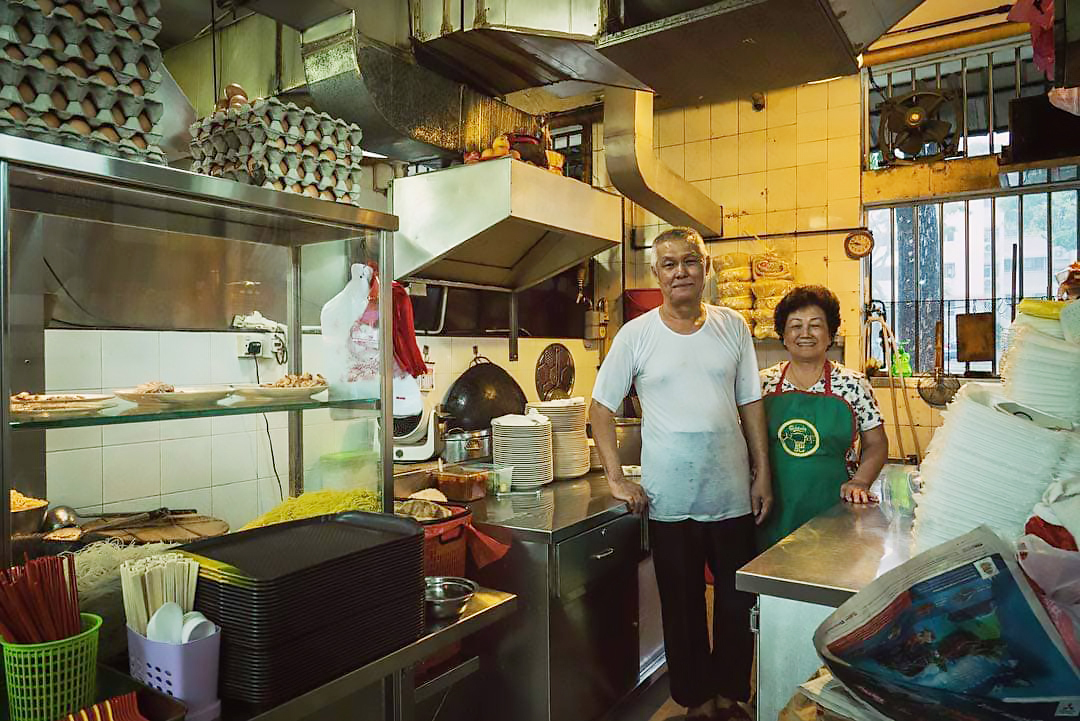 They almost retired in 2016
As it turns out, the hawkers toyed with the idea of retirement a few years ago. Bo Si shares in Mandarin: "Actually, in 2016, my wife and I both needed to go for surgery. My wife had back problems, and I had a hernia. We took a six-month break after the surgeries, closed the Beo Crescent stall and were thinking of stopping [for good] then."
But he was persuaded by the landlord at Bukit Merah Lane 1 (whom he's good friends with) to reopen his Hokkien mee stall at her kopitiam – with one caveat: "We couldn't fry with charcoal at the new location [as it was too dirty], so we switched to gas."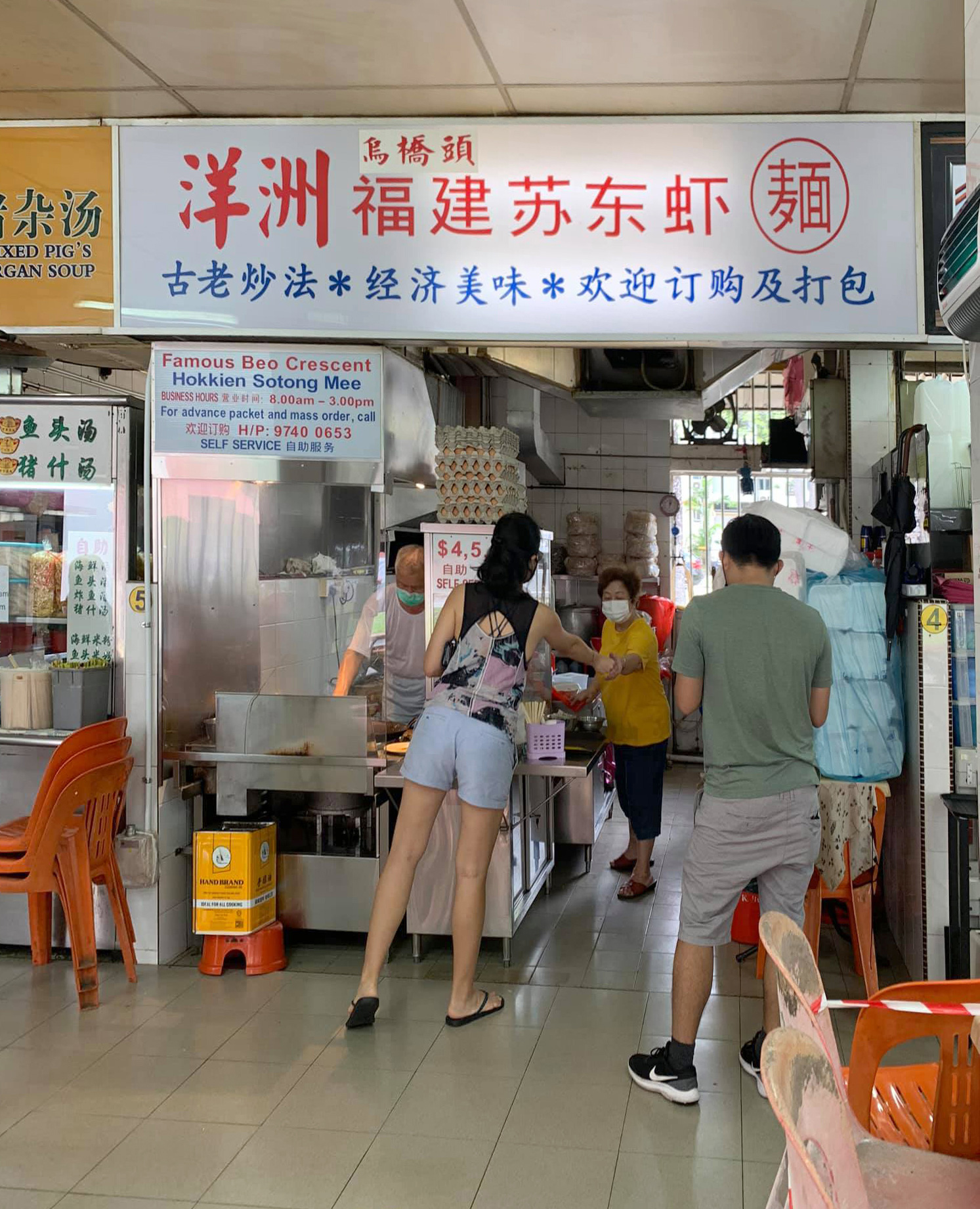 No bad blood between them and copycat stall in Beo Crescent
After Bo Si and his wife relocated, a new Hokkien mee stall popped up at their former Beo Crescent shop space – with a notably similar name, Yang Zhou Hokkien Sotong Prawn Mee. The veteran hawker shares: "That stall is run by the old kopitiam owner – it has nothing to do with me, as the stall assistant [who cooks there] never learnt [how to cook the dish] from me."
However, he insists that there's no resentment over the similarly named stall. "No lah, there's really nothing to be unhappy [about]. I'm still good friends with the kopitiam owner, we still meet to drink tea," says Bo Si.
Choosing to retire now due to untenable rising cost of operations
As for why the hawkers chose this moment to retire, Bo Si explains, "Everything went up in price." He goes on to list the affected items: "Cooking oil went up by 100 percent, gas by 25 percent. Electricity, ingredients, and so on, all of their prices went up too," he laments.
"A lot of our customers came over from Beo Crescent – most of them are very old [and have retired]. If I raise my prices, how can they afford to pay? So I also can't bear to raise prices. Anyway, [my wife and I] are old already, so we might as well close shop," continues the towkay.
His retirement plans are not quite complete R&R, though: "I'll relax for a while, then maybe find something light and easy to do. I've always been working with food, so maybe I'll help my [hawker] friends at their stalls [as an assistant]." According to Bo Si, he's not in want of money for retirement, but "just wants to get out of the house and keep active".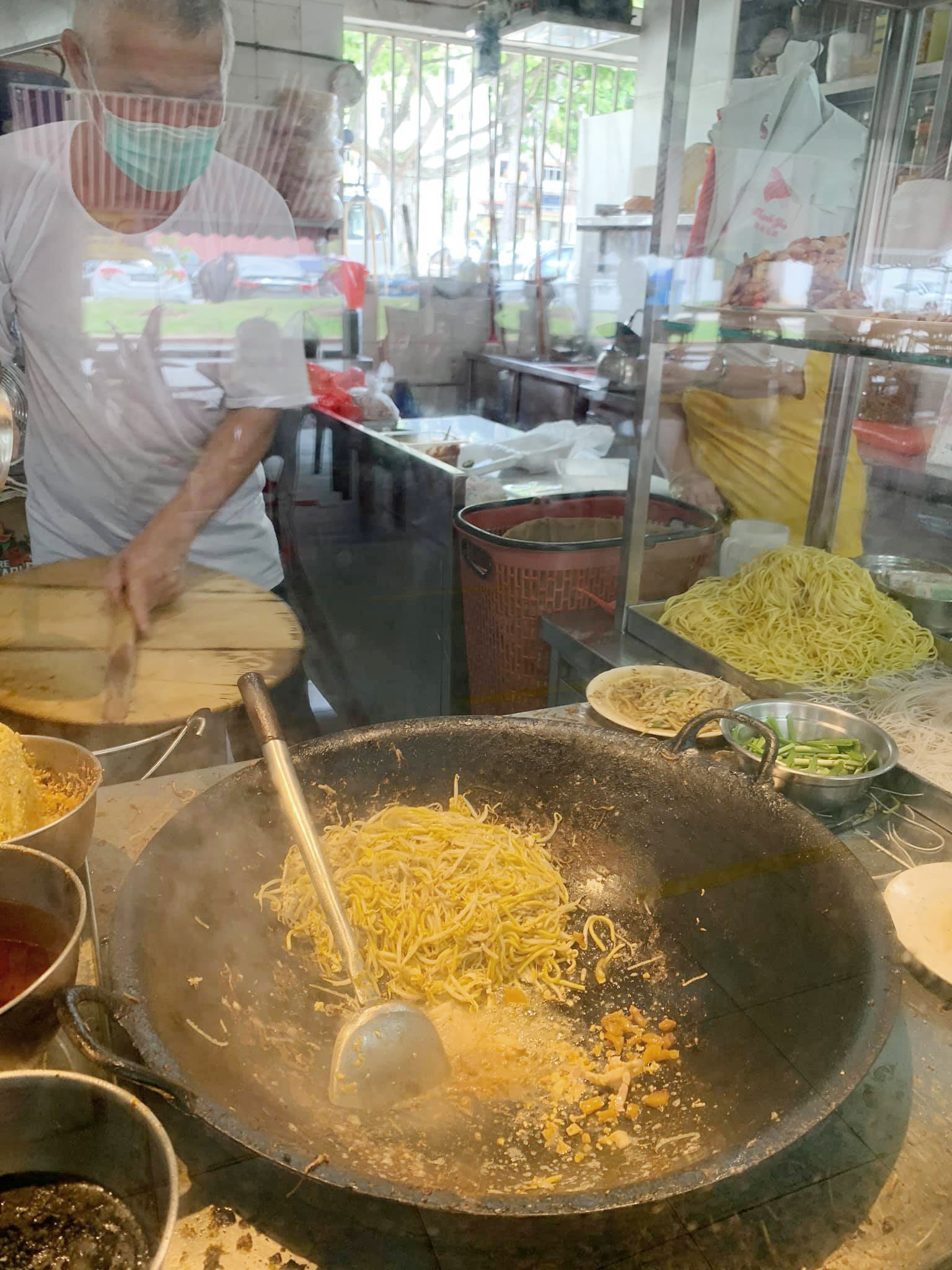 No one suitable to take over biz — an

interested candidate

"couldn't even fry an egg"
Sadly for its loyal customers, this will likely spell the end of Yang Zhou Fried Hokkien Mee once the hawkers close shop. None of the couple's four kids want to take over the biz – nor does Bo Si desire them to. "They studied, got good jobs and are living happy lives. Surely I can't ask them to quit and suddenly become hawkers," he shares with a laugh. "Even if they want to continue [the biz] – that would mean I can't retire happily [without worrying about it]!"
While the hawker had considered selling his recipe to someone outside of the family, he couldn't find a suitable buyer. He explains: "The [potential buyers] that we interviewed — one couldn't even fry an egg. Another one was scared to pick up a prawn. If you really have the interest to be in this hawker business, you should at least be able to do these basic things," he opines.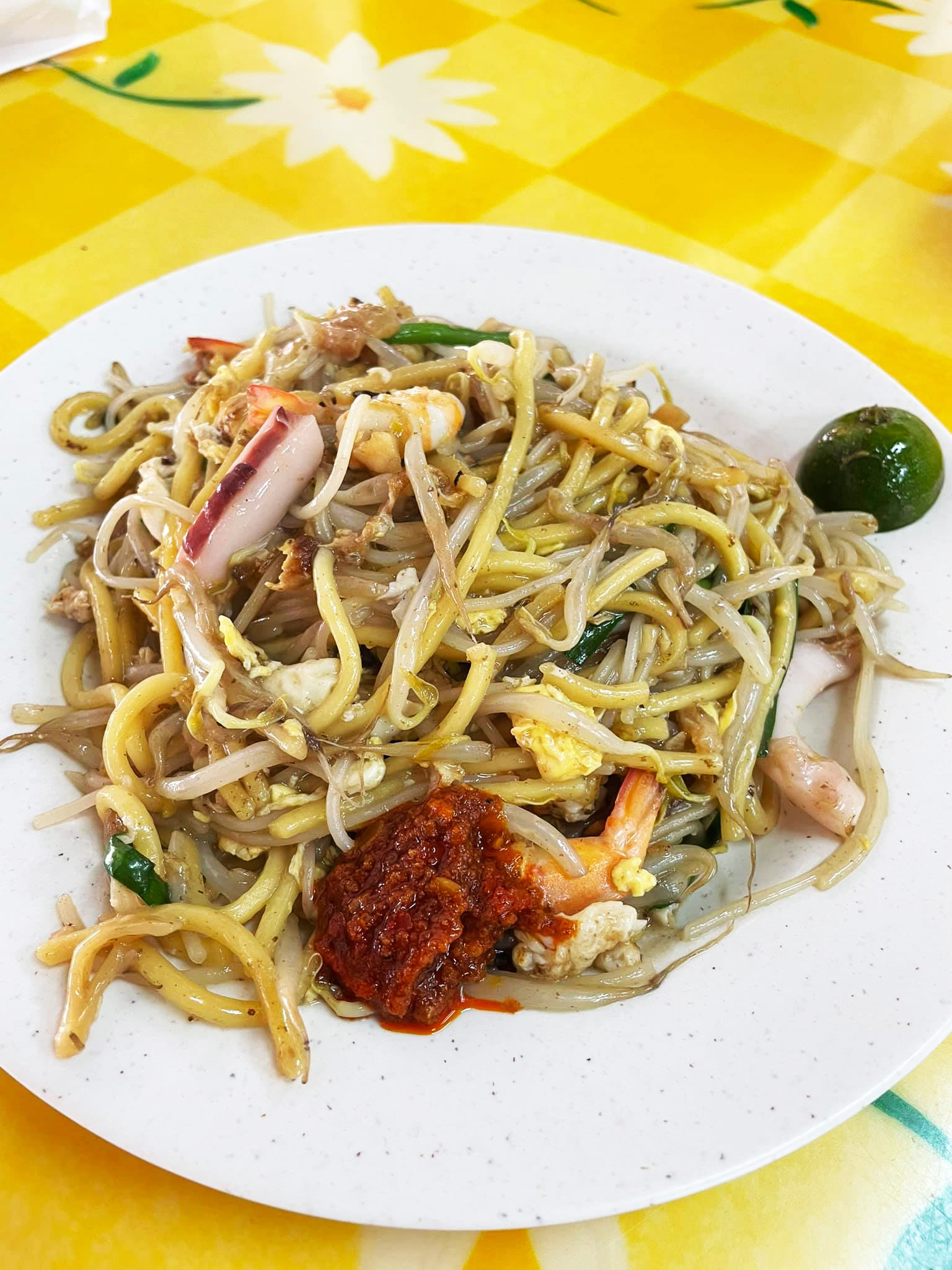 From $4 for a plate of Hokkien mee — no change in prices
Prices for a plate of Hokkien mee here have remained constant over the past few years. Each serving comes with prawns, sotong and pork belly, and range from $4 to $6 depending on portion size. If you've not sampled the noodles at Yang Zhou yet and you're wondering whether you should make a trip down before it closes for good, perhaps the hawker's description of his version of Hokkien mee may help you come to a decision: "It's not wet, not dry, but somewhere in the middle. When you finish eating it, there won't be any leftover zhup (gravy) on the plate at all". But fret not if you prefer your noodles wetter or drier. "You can request for the consistency you like," assures Bo Si good-naturedly.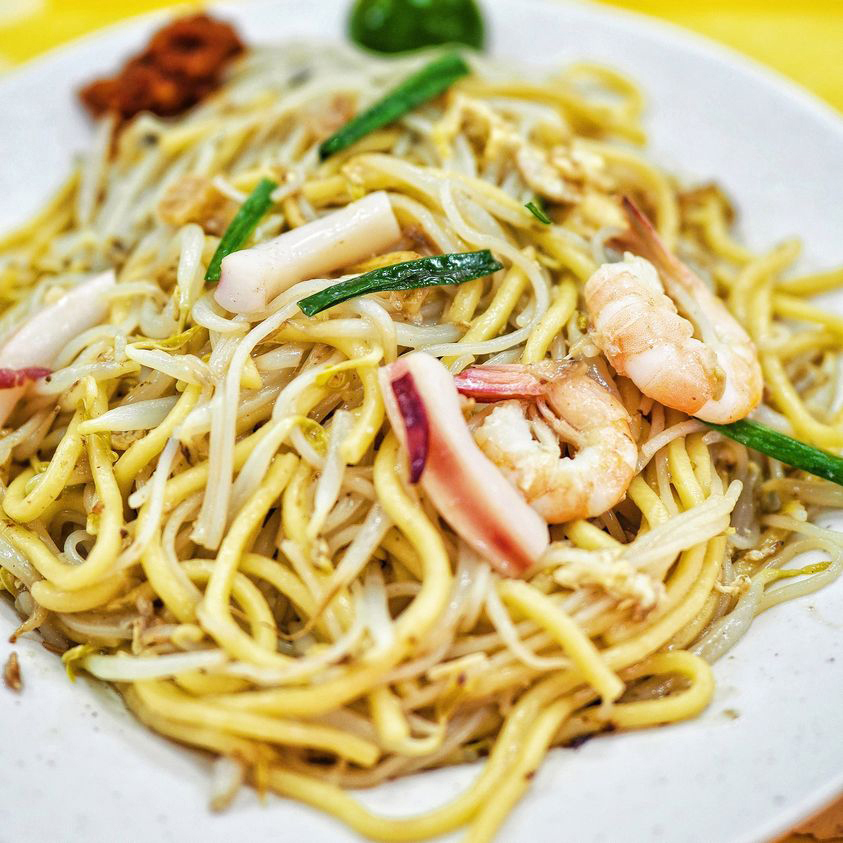 The details
Yang Zhou Fried Hokkien Mee (aka Famous Beo Crescent Hokkien Sotong Mee) will close for good on July 30. It's located at #01-230, Blk 127 Bukit Merah Ln 1, S150127. Tel: 9740-0653. Open Mon to Sat 8am – 3pm.
Photos: Trudi Koh Maybury, Nicky Loh, Matilda Lim, Poh Soh Lee