8 For $1 Sweet Potato Ball Hawker Stall So In Demand, It Sells Out By 9.30am
Regulars of the stall have been known to head down as early as 6.30am to buy the stall's handmade sweet potato balls, ondeh ondeh, tapioca kueh and putu mayam.
Singaporeans love sweet potatoes, whether it be baked ones or the kind that's served as a crispy fried ball. If you have seen these sweet potato balls at pasar malams (and the long lines for it), you'd know this sweet treat doesn't come cheap — we recently spotted a night market kiosk outside West Mall selling it at $5 for 10 pieces.
Photo: Walton Gohsf
But you can still enjoy this old-school snack at a wallet-friendly price in Chinatown. Hawker stall Xiang Xiang Cooked Food at Chinatown Complex Market & Food Centre offers a range of snacks, including sweet potato balls, that are all handmade on-site.

The only issue? You will have to be a morning bird to get the treats, 'cos Xiang Xiang usually sells out by 9.30am. Oh, and it's also open only four days a week, from Tuesday to Friday.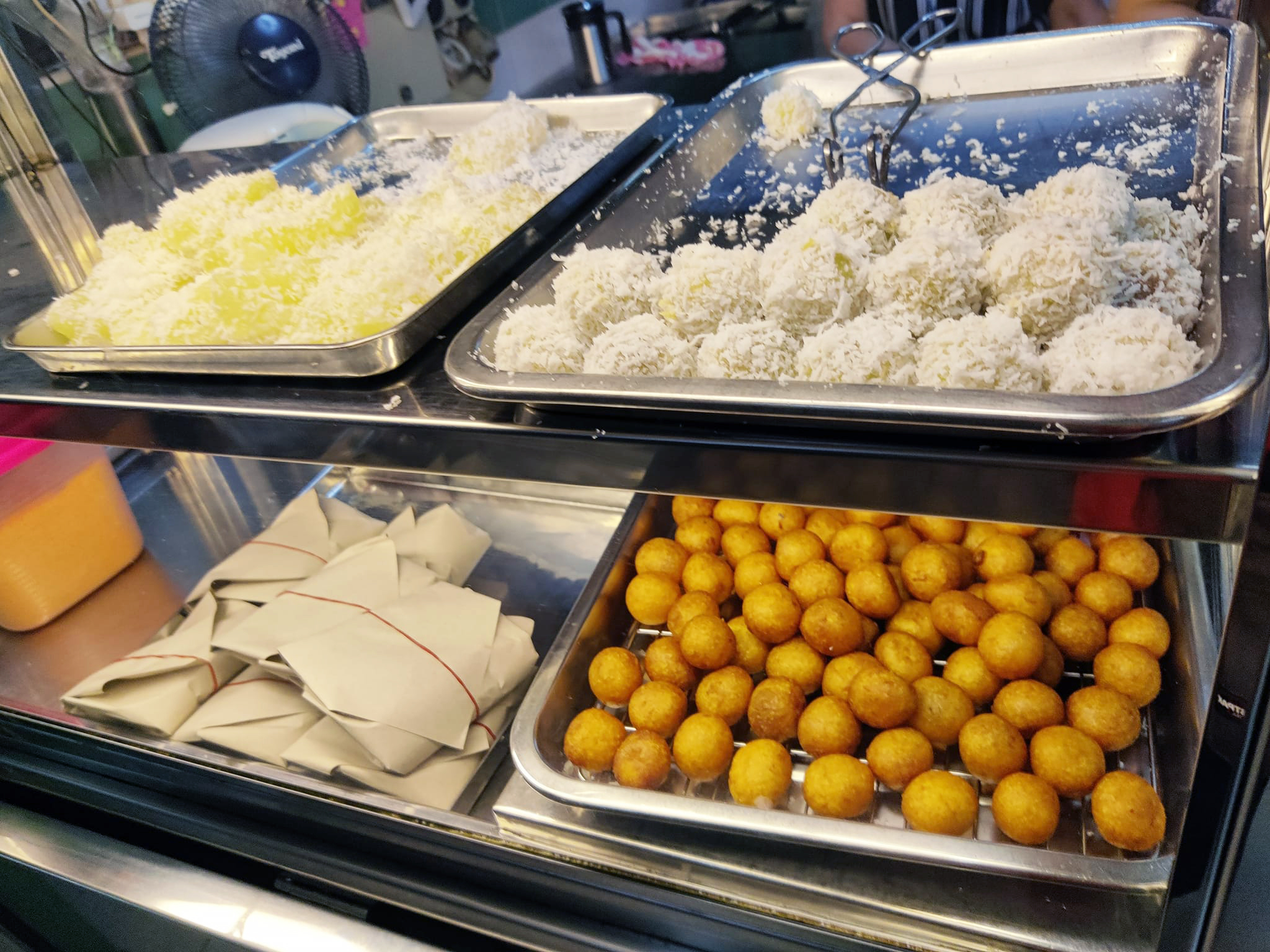 Photo: Walton Gohsf
8 for $1 sweet potato balls
One doesn't have to take out a bank loan for sweet potato balls here; it costs just $1 for eight pieces (which may account for the long queues frequently spotted at the stall). Xiang Xiang also offers house-made ondeh ondeh, tapioca kueh, fried sesame balls and - unusually enough - putu mayam, which stall regulars swear by.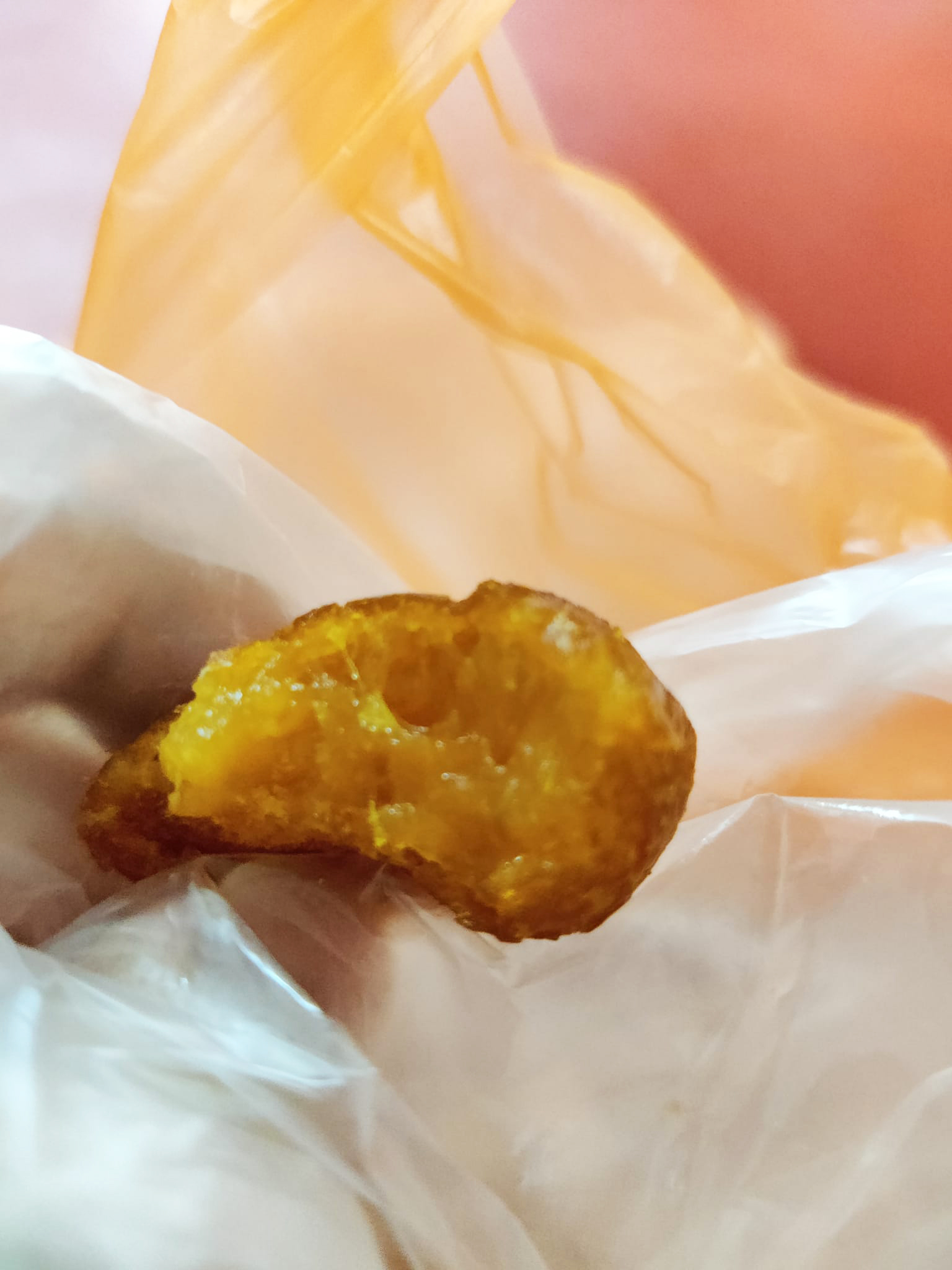 Photo: Walton Gohsf
On Facebook foodie group Can Eat! Hawker Food, a post about Xiang Xiang Cooked Food by netizen Walton Gohsf attracted a flurry of comments about the stall's notoriously hard-to-get snacks. According to Walton, he arrived at the stall at 8.30am on a Friday and there were "already seven people queuing in front". Facebook user Adeline Goh added: "Sometimes I reach around 10am plus, this stall already all cleaned up."
Photo: Walton Gohsf
Get to the stall by 9.30am, or go home empty-handed
The majority of the group members who commented on the post noted that the stall generally sells out by 9.30am. The best time to go to ensure you get the choicest picks, says netizen Apple Wong, is apparently when the stall opens at 6.30am. "Everything sure have," she quipped. "I usually order $1 of [sweet potato balls] and have a cup of tea from my favourite tea stall and enjoy it there."

Xiang Xiang Cooked Food, #02-68 Chinatown Complex Market & Food Centre, 335 Smith St, S050335. Open Tues-Fri 6.30am-11am (usually sold out by 9.30am).