8 Cool Cafes That Are Open Throughout The Chinese New Year Holidays
Because you need somewhere nice to chill with coffee, cake and more amid the festive frenzy.
Chillaxing with a solid cuppa and cake or brunch at a breezy cafe is a weekend activity many of us take for granted. But this seemingly run-of-the-mill pastime becomes a bit of a challenge during the Chinese New Year holidays. While larger chain eateries remain mostly open on New Year's Eve and the first three days of the lunar new year (January 21 – 24, with two public holidays on Monday and Tuesday), many smaller establishments including cooler coffee joints take a break during this period.
So, where to go for a flat white or chai latte in a tasteful setting (you're all dressed up after all) when you need a break from hotpot and prying relatives? Or if you don't celebrate the season? Well, here is 8days.sg's list of eight cafes that remain open during CNY for that caffeine high and sweet escape you so desperately need. 
No part of this story or photos can be reproduced without permission from 8days.sg.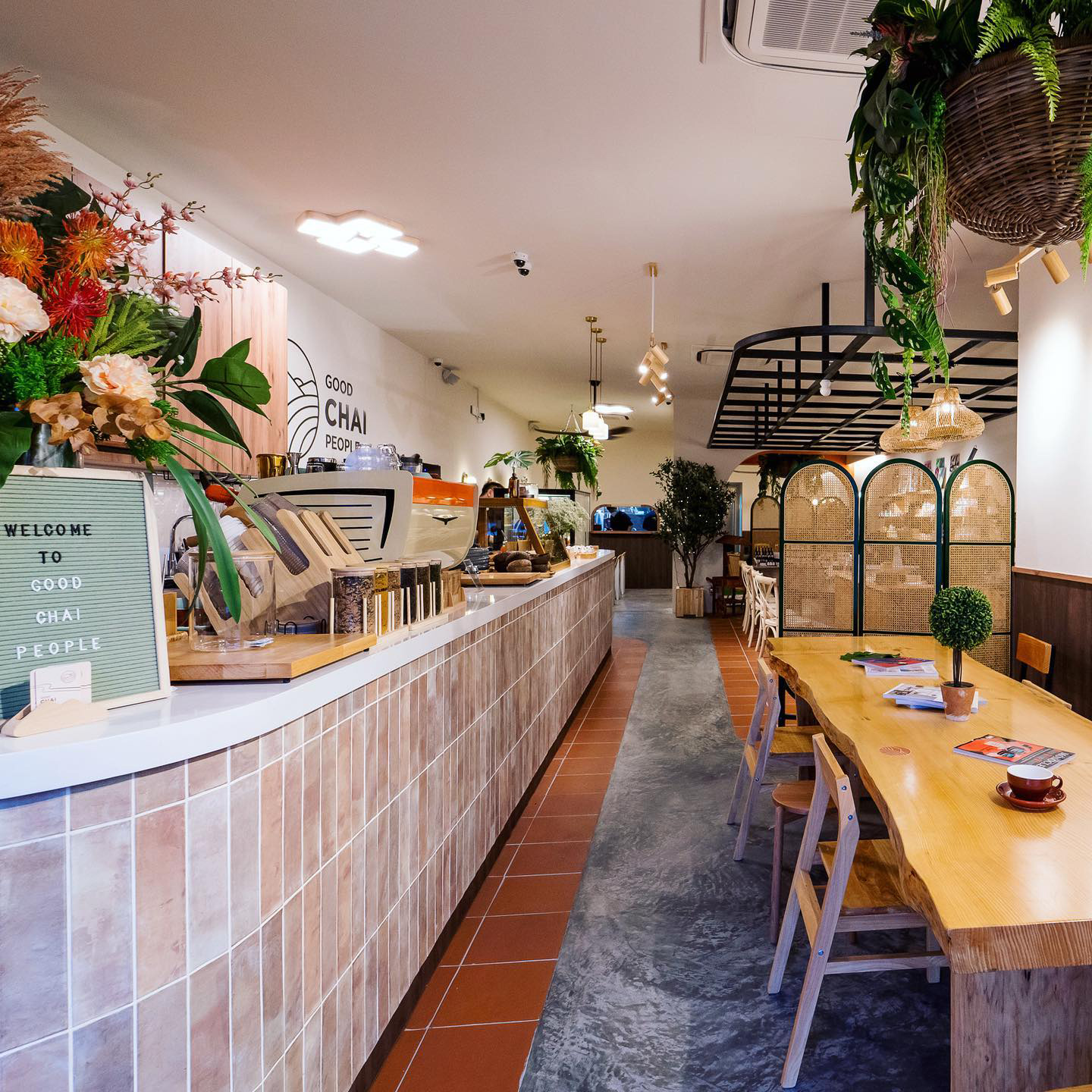 Good Chai People
As its name might suggest, Good Chai People in Katong is serious about their chai. The four-month-old cafe boasts 10 variations of the spiced milk tea, including a Sticky Chai Latte ($7), saffron-infused Karak Chai ($7) and Dirty Chai Latte (chai with a shot of espresso; $7.50). Not a fan of chai? Coffee and other beverages are also sold, as are brunch items like assorted loaded sourdough toast (from $17) and a granola bowl ($10). Pastries, pastas and other sharing plates are also available.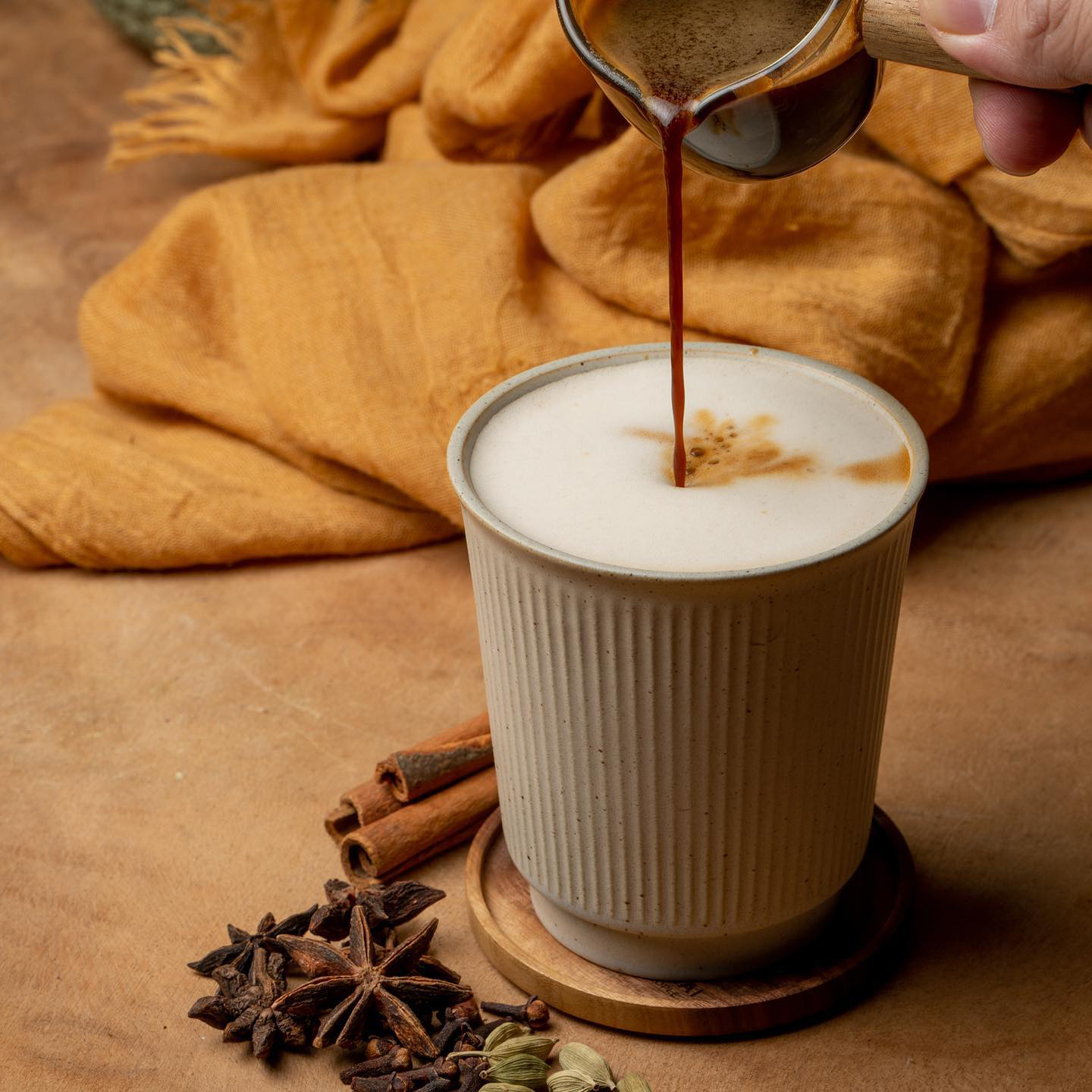 Good Chai People is at 225 East Coast Rd, S428922. Tel: 9783-5757. Open 8am – 6pm on Jan 21 – 24. More info via website, Facebook & Instagram.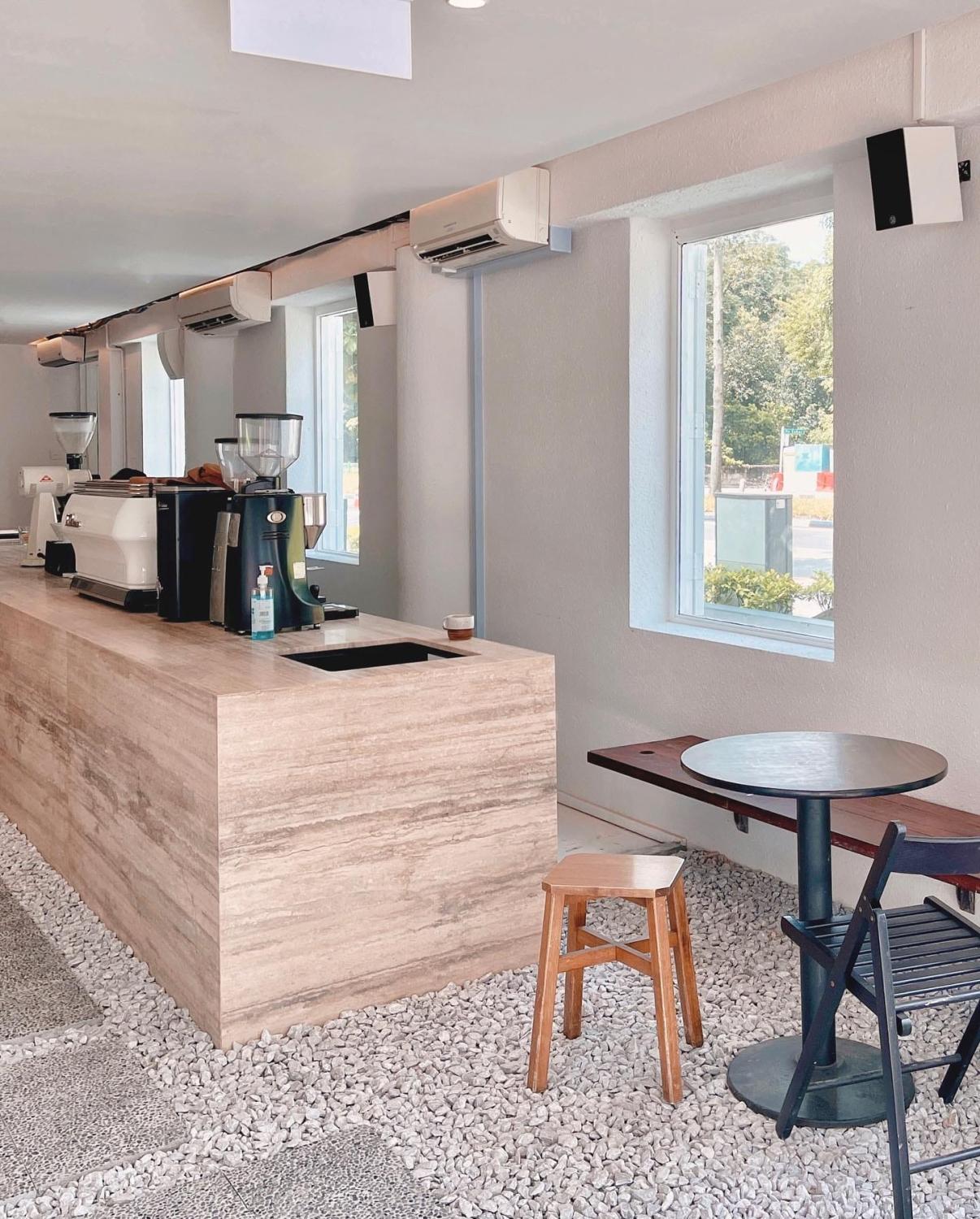 Penny University
Penny University is a popular Muslim-owned hipster cafe which opened in 2012 along East Coast Road. It recently relocated to larger, more stylish digs at Jalan Klapa in Kampong Glam where it will soon serve dinner in addition to its brunch faves and artisanal coffee. This includes the Breakfast Croissant-wich ($15), Beef Cheeks Eggs Benedict ($25), and Folded Eggs with Crab & Harissa ($20). Penny University's coffee programme is not to be missed, brews (from $4) made with fragrant beans sourced from Uganda, Colombia and Brazil.
The Spiked Muddy ($7), an iced caffe latte with bright floral notes sweetened with caramelly gula melaka is especially yummy.
Penny University is at 17 Jln Klapa, S199329. Tel: 6345-9055. Open 8am – 5pm (brunch till 4pm) on Jan 21 – 24. More info via website, Facebook & Instagram.
Mondays
Mondays, which opened its doors near the hipster enclave of Kampong Glam last September, is a charming industrial-chic cafe that specialises in the French pastry caneles (from $4). The Muslim-owned joint also serves desserts and other brunch fare, including Seafood Raviolo ($18), Steak & Eggs ($28) and a Deconstructed Tiramisu ($9). Wash these down with an Onde Onde Latte ($7 hot; $8 cold), or its other coffees (from $4), teas (from $5) and mocktails ($13).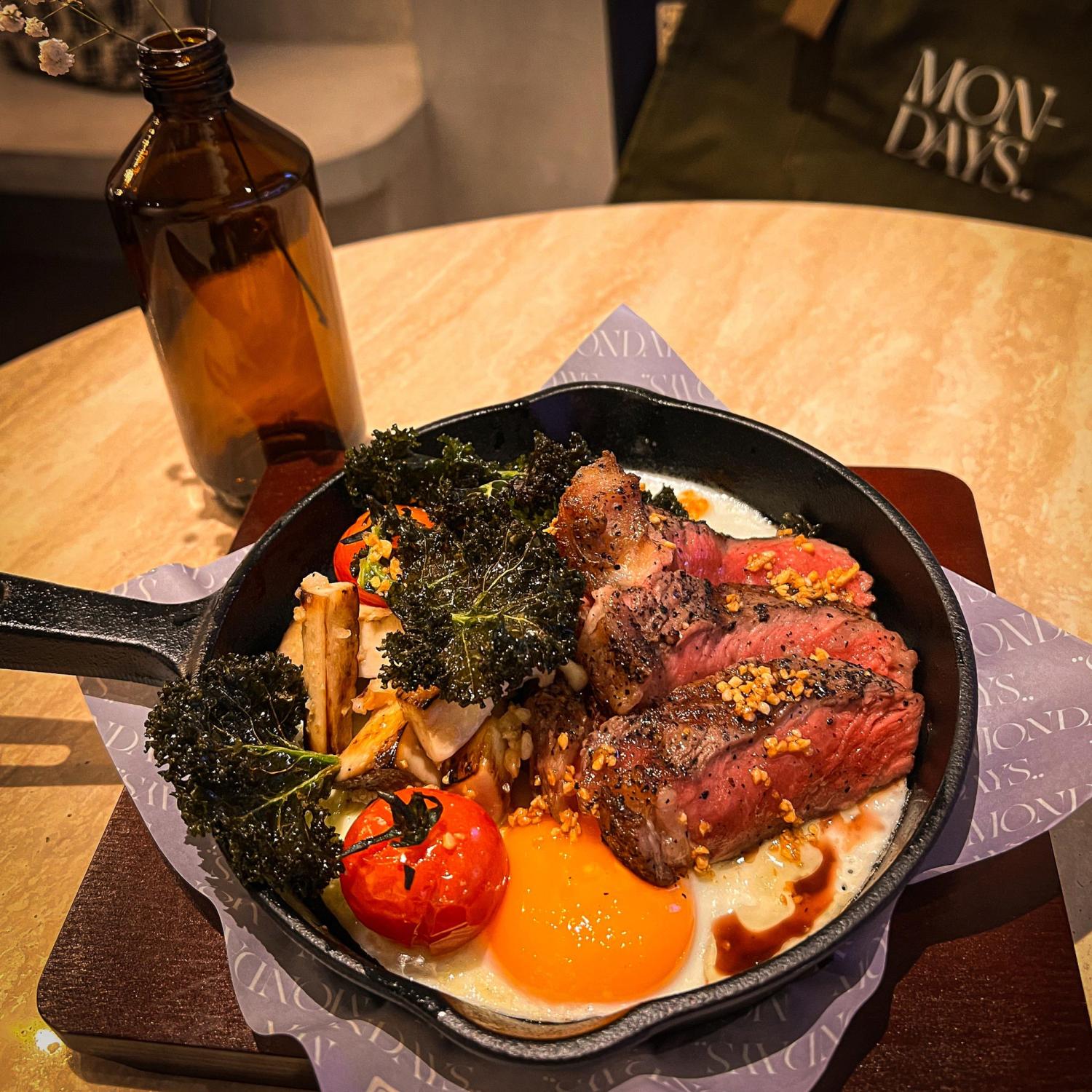 Mondays is at 8 Jln Klapa, S199320. Tel: 9114-1479. Open 9am – 9pm on Jan 21 – 22 & 10am – 9pm on Jan 23 – 24. More info via website, Facebook & Instagram.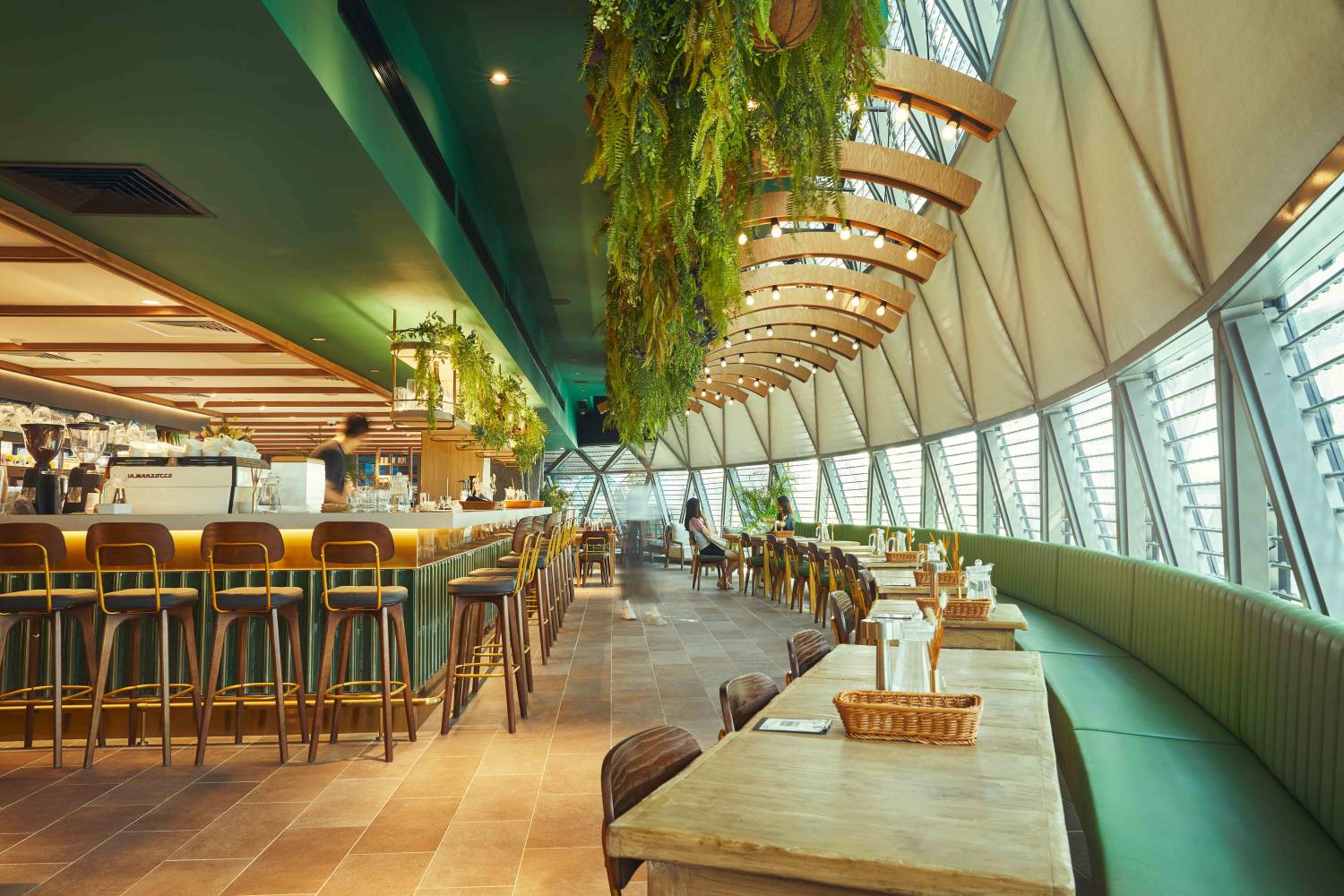 Surrey Hills Grocer Ion Orchard
Chic Aussie-style cafe and grocer concept Surrey Hills Grocer followed up on their first ulu outlet in Jurong with a much more accessible outpost in Ion Orchard last November. Outlet-exclusives include savoury plates like the 48-hour Braised Short Rib Bowl ($45) and BBQ Pork Shoulder Benny ($28), alongside desserts curated by ex-Antoinette chef Pang Kok Keong such as the Dirty Raspberry Cheesecake ($14) and Queen Victoria Donuts ($14; various flavours). Do note that the original Joo Koon outlet will not be open on CNY Day One and Two.
Surrey Hills Grocer Ion Orchard is at #05-02, Ion Orchard, 2 Orchard Turn, S237973. Tel: 8801-6427. Open 10am – 2pm on Jan 21 & 10am – 10pm on Jan 22 – 24. More info via website, Facebook & Instagram.
Wonders
This new heartland cafe in Ang Mo Kio is all about ice cream and mahjong. It offers a dozen ice cream flavours on rotation, three of which are specials for the CNY festive period: Pineapple Tart, Kueh Bangkit and Tau Sar Piah ($4.20 per scoop, $7.90 for double; additional charges for premium flavours). Pair these scoops with a freshly made rosemary-infused cone ($1.30), croffle ($4), Belgian waffle or pandan mochi waffle (both $6). You can also expect quirky references to the Chinese tile-based game in its decor and grub – the mandarin character fa, meaning prosperity, appears both as a neon light fixture and monogrammed latte art on its coffee (from $3.80).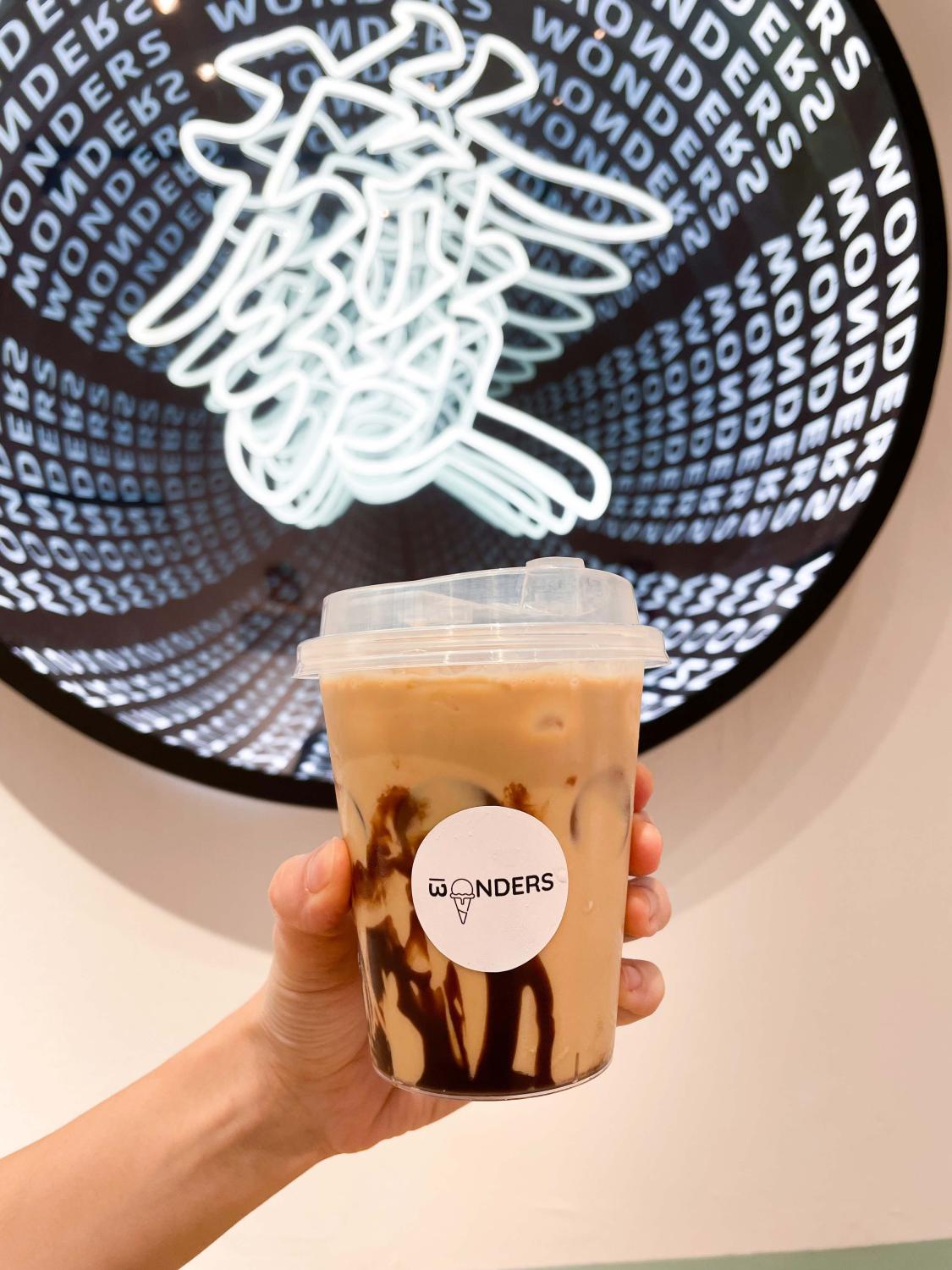 Wonders is at #01-1867, 128 Ang Mo Kio Ave 3, S560128. Open noon – 5.30pm on Jan 21 & 10am – 11pm on Jan 22 – 23. Regular opening hours from Jan 24. More info via Facebook & Instagram.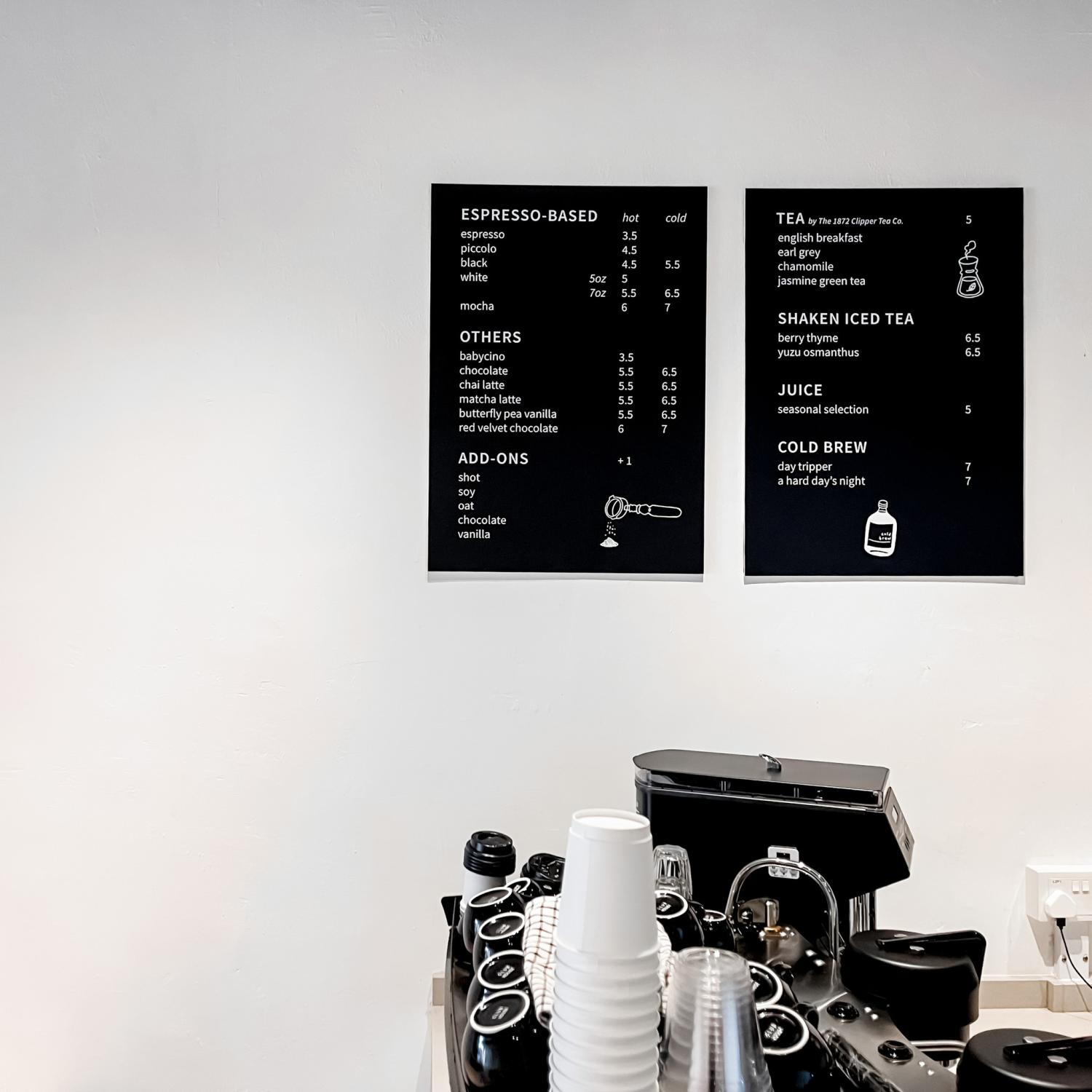 Steep
Another Muslim-owned joint on our list is minimalist cafe Steep in Jalan Besar, which opened back in April 2021. It serves Melbourne-inspired brunch nosh like smashed avocados on sourdough with a side of eggs and tomato chutney ($16), an all-in breakfast plate ($21), and French toast with house-made hazelnut spread ($20). Heartier mains like roast chicken ($23 for half) and pan-seared sea bass ($22) are also served, as are a selection of pastas including crab linguine ($19) and prawn aglio olio ($18).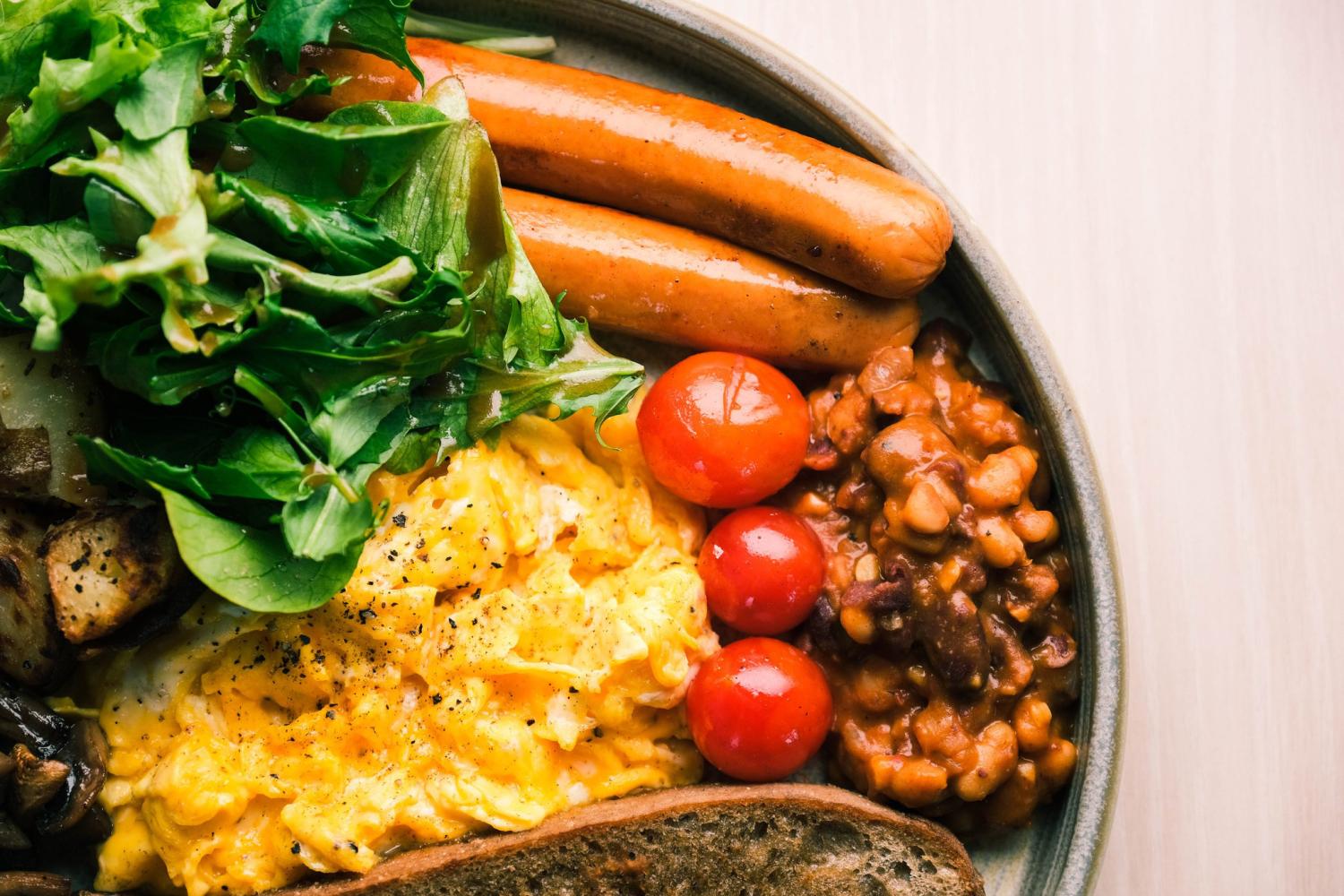 Steep is at #01-01, 32 Dunlop St, S209360. Open 10am – 9pm (brunch till 4.30pm) on Jan 21 – 24. More info via website, Facebook & Instagram.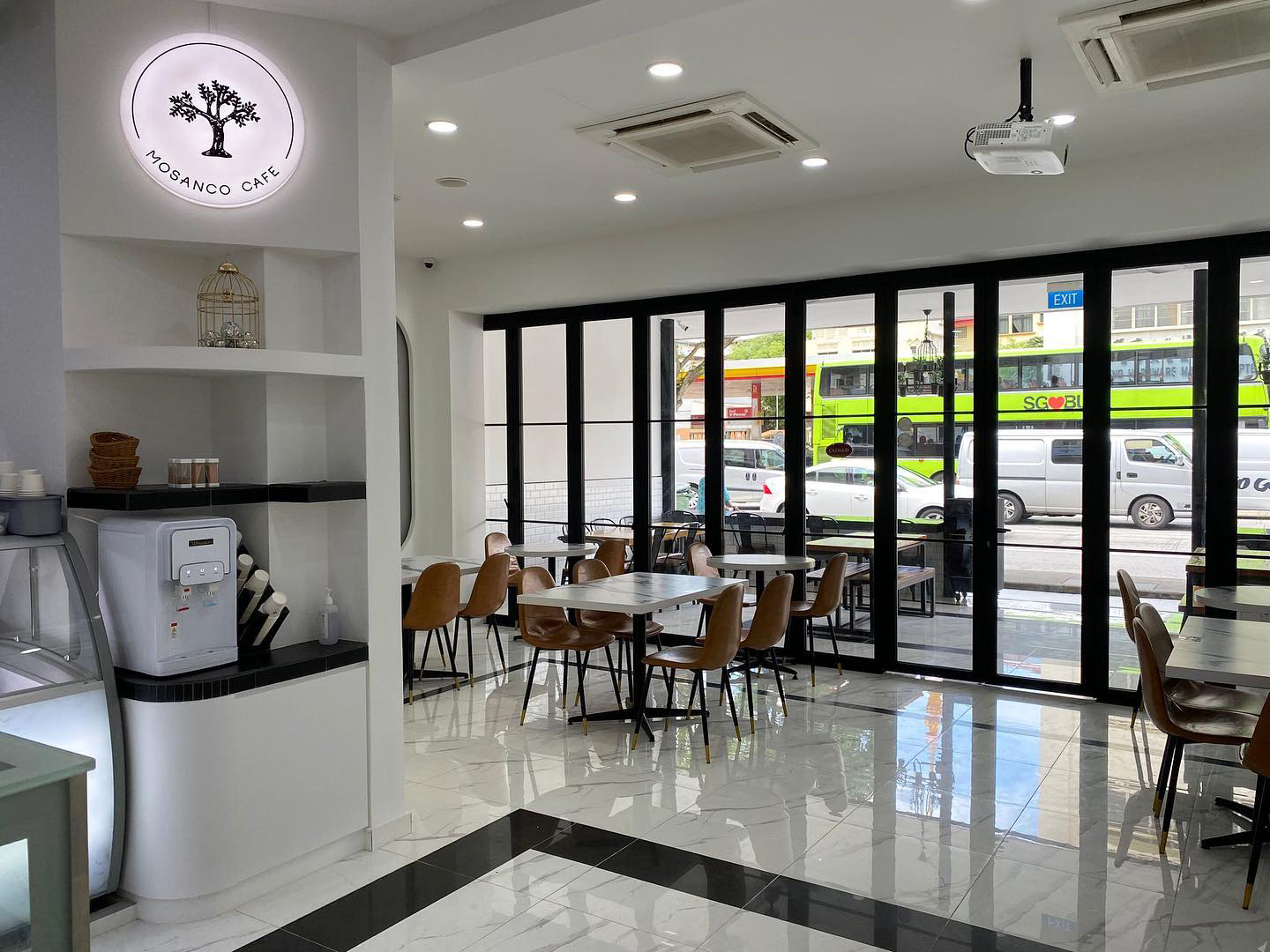 Settlers Cafe by Mosanco
Tired of mahjong sessions with your cackling aunties? Grab a friend and escape to Settlers Café, a board games café that's open 24/7. It claims to be Singapore's first board games cafe, with a massive library of over 600 games since its inception in 2003. It was purchased by the Mosanco group in 2020 (which runs the Mosanco Enchanted Café chain), and recently relocated to Serangoon Road. There's plenty of food to satisfy any late-night munchies, including all-day brunch plates (from $9.90), waffles (from $6), pastas (from $14.90), burgers (from $15.90) and more, with coffee, tea or beer to chase it all down with.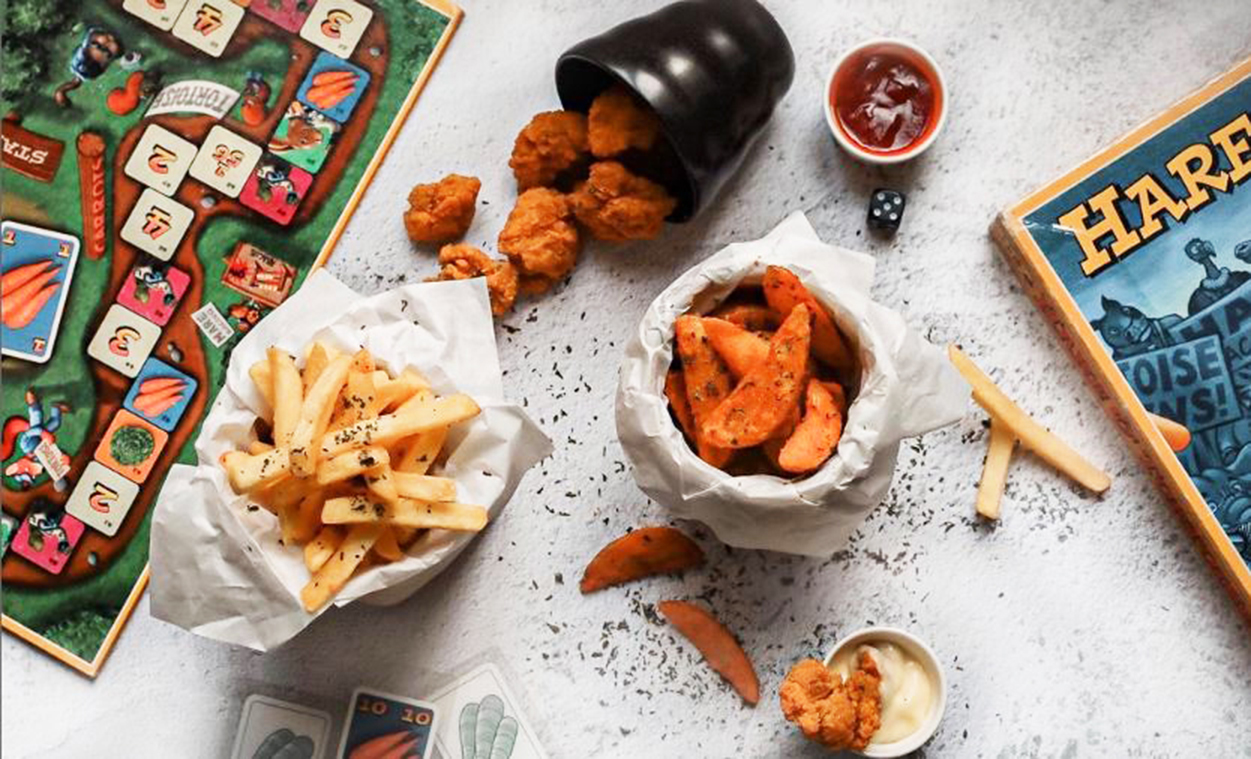 Settlers Cafe by Mosanco is at 562 Serangoon Rd, S218178. Tel: 8045-8000. Open 24/7, including Jan 21 – 24. More info via website, Facebook & Instagram.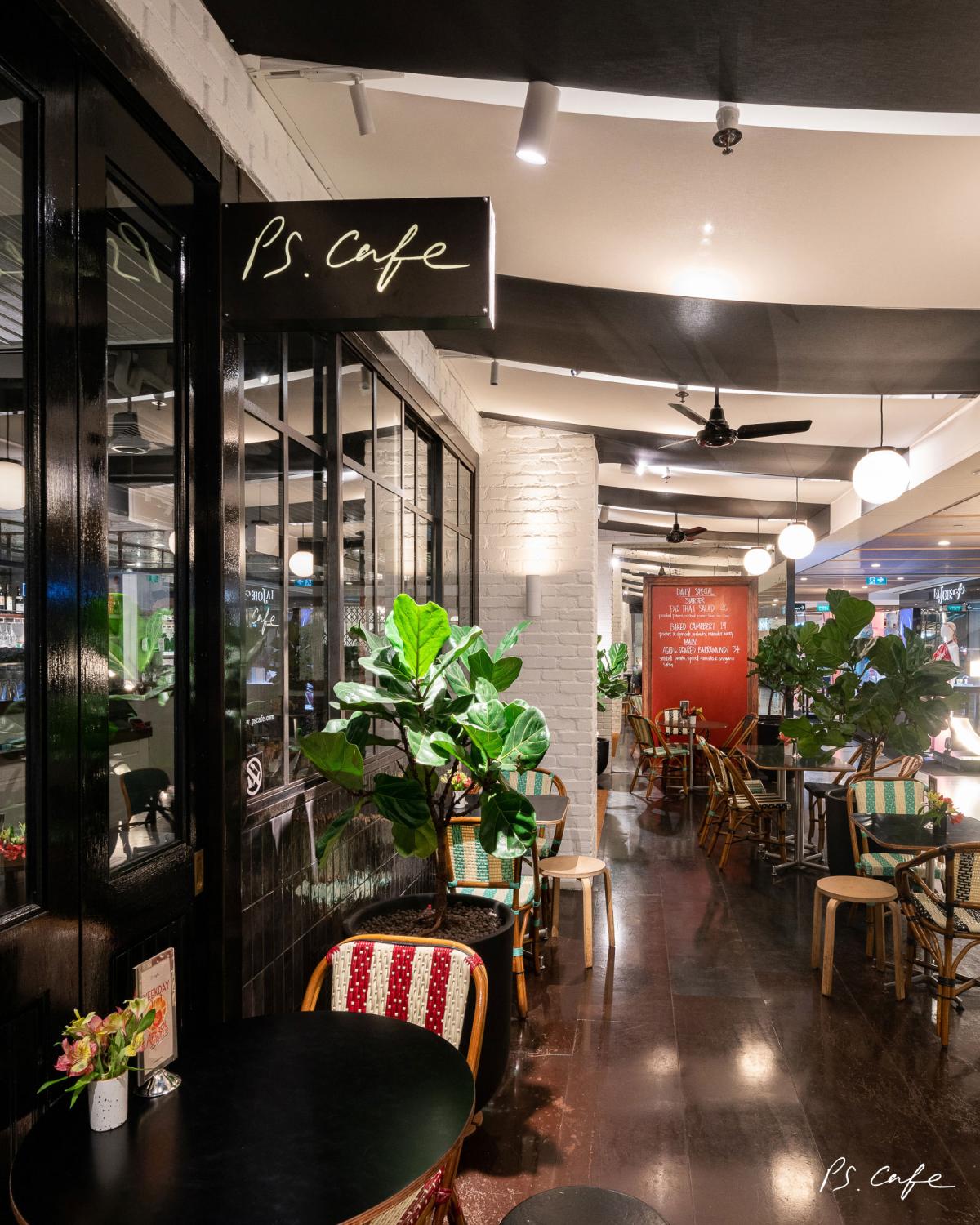 PS.Cafe
And finally — a rare cafe chain that's way cooler than your average coffee outlet. PS.Cafe can be counted on for its dependably tasty, hearty grub amid impossibly chic Aussie-inspired surrounds. Signatures include the parmesan-dusted Truffle Shoestring Fries ($17) and PS Burger ($30). But what we always come here for is dessert: the massive slice of rich Double Chocolate Blackout Cake ($18) with vanilla ice cream or spicy Ginger Pudding ($15) with earl grey anglaise (a vanilla custard sauce) are perfect comfort food after a long day. 
All ten PS.Cafe outlets open from various timings – 4pm on Jan 21. Paragon, East Coast Park, Harding Road & Tiong Bahru outlets open 10am – 11pm (brunch till 4pm) on Jan 22. All outlets open 10am – 11pm on Jan 23. Regular opening hours from Jan 24. Tel: 6708-9288. More info via website, Facebook & Instagram.
Photos: Mondays, Wonders, Penny University, Steep, Good Chai People, Surrey Hills Grocer, PS. Cafe, Settlers Cafe by Mosanco, Florence Fong
8days is now on #tiktok! Follow us on www.tiktok.com/@8dayseat
No part of this story or photos can be reproduced without permission from 8days.sg.