Up To 90-Min Wait For Tables After Clinton St. Bakery Co. Announced S'pore Outlet Closure
It's one of the few cafes in Singapore where you can get a very good plate of American-style pancakes.
Popular New York all-day breakfast chain Clinton Street Bakery Company shocked its fans earlier this month when it announced the impending closure of its franchised Singapore outlet on Aug 30.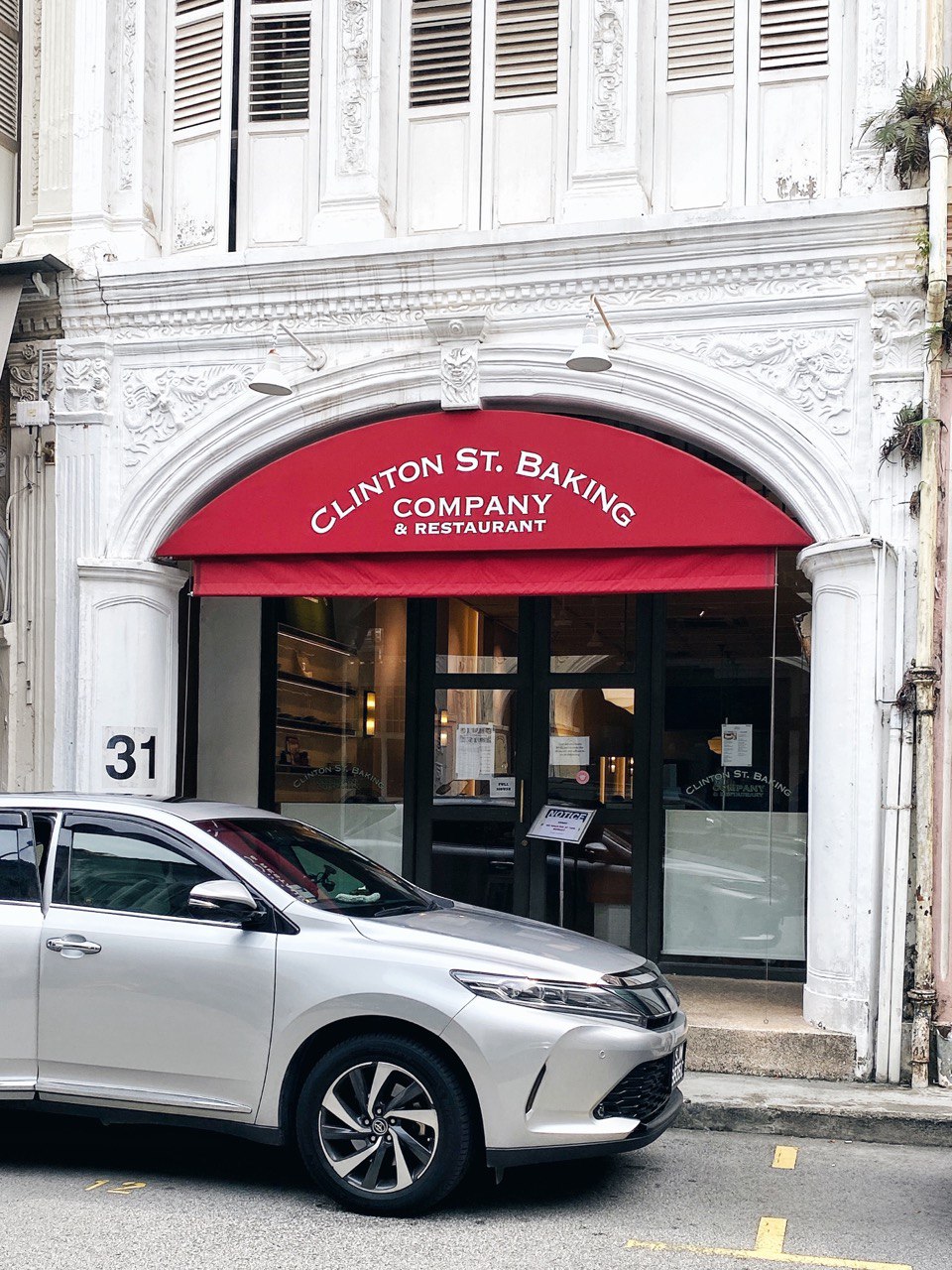 Photo: Yip Jieying
The local outpost, which opened to much fanfare in 2015, had garnered a strong following for its American-style breakfast menu. One of the most popular items is a hearty pancake stack served with warm maple butter, as well as buttermilk waffles and fried chicken.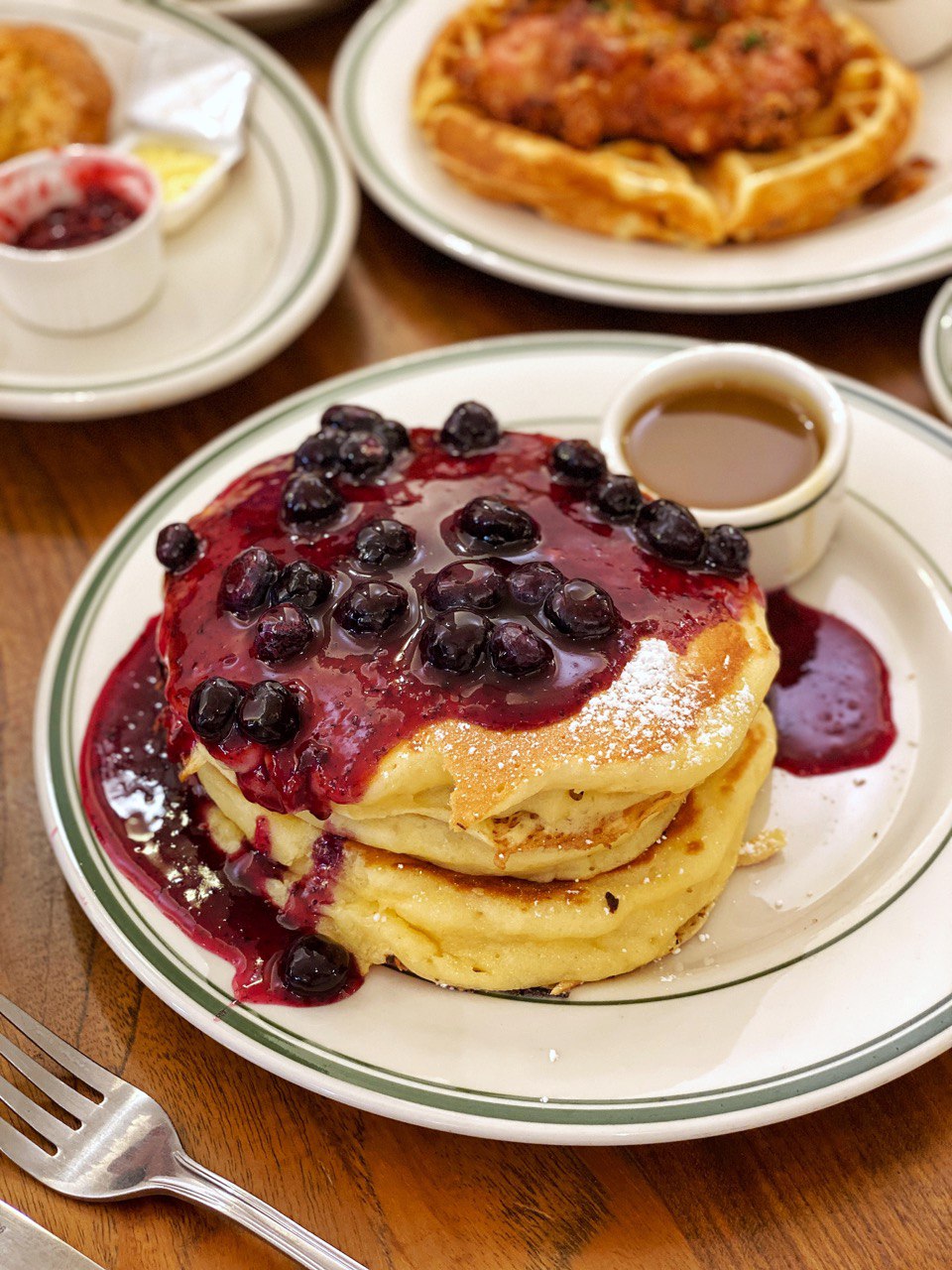 Photo: Yip Jieying
The original New York bakery-restaurant opened in 2001 as a cosy mom-and-pop 32-seater on the Lower East Side. Owned by husband-and-wife Neil Kleinberg and Dede Lahman, it became famous for its rib-sticking food, which "takes inspiration from the American South, coastal New England, Jewish New York, and the Spanish cooks who bring to our kitchen their rich culinary traditions from Mexico and the Southwest." Most of its dishes are made from scratch in-house.
Photo: Yip Jieying
The brand used to have a franchised outlet in Bangkok which closed in 2020, and another branch in Dubai that closed earlier this year. After the shuttering of the Singapore cafe, the remaining international outlet is in Tokyo (the restaurant still has two outlets in its native New York).
Photo: Yip Jieying
Reason for closure 
So why is Clinton St. Bakery Co. closing, despite a good seven-year run here? According to its staff, it's because the lease for its Purvis Street shophouse was up, and the landlord had wanted the unit back.
Photo: Yip Jieying
8days.sg learns that a fine-dining restaurant is slated to take over the vacated space, though details are still vague at press time. But it seems unlikely that the cafe will reopen elsewhere, as it's also holding a garage sale for all its kitchen equipment and dining ware. "Maybe you can start a petition to bring this cafe back," a staff member suggested jokingly.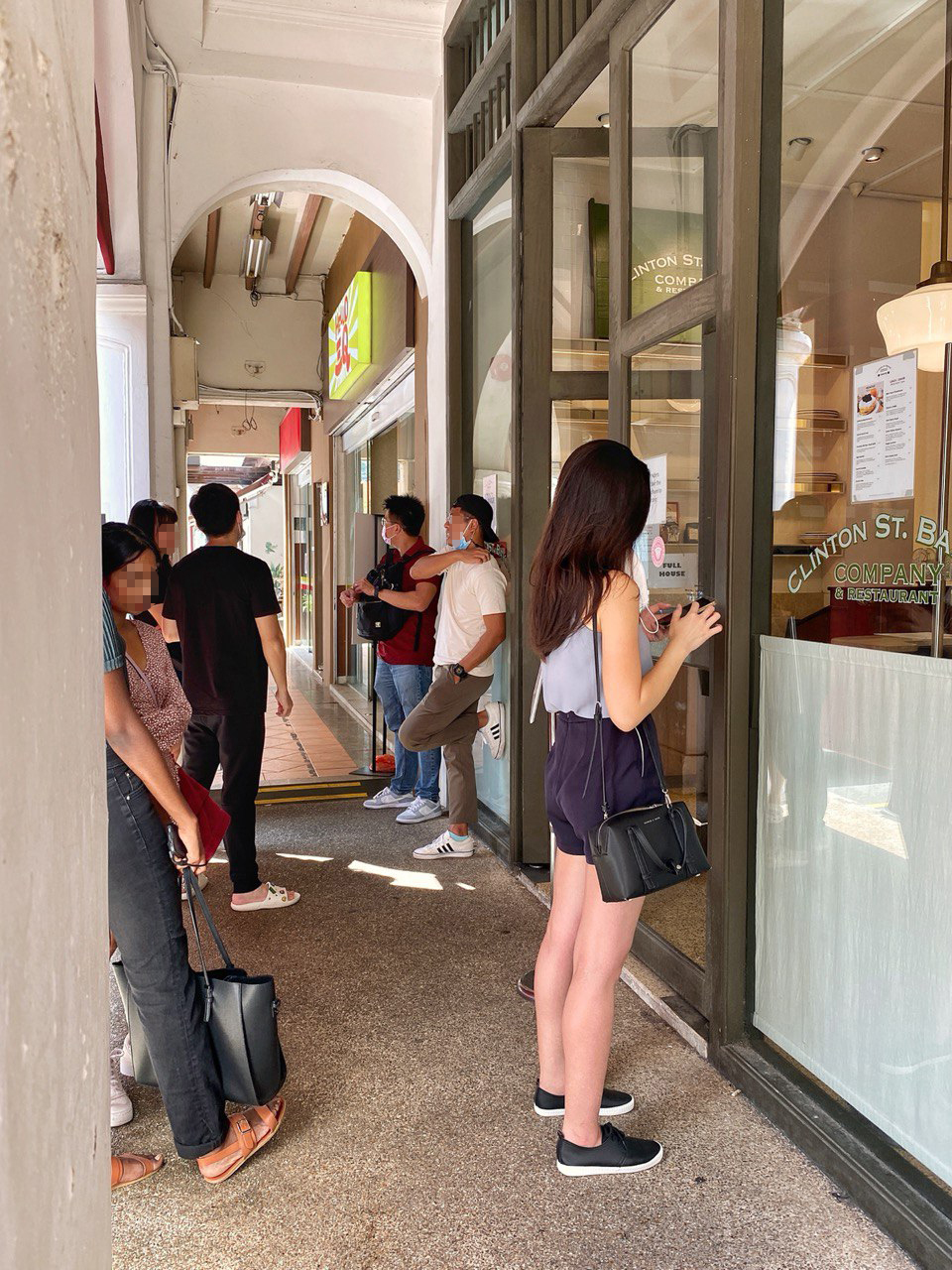 Photo: Yip Jieying
Cafe's fans rushed for one last meal there 
A week after its closure announcement on Aug 11, Clinton St. Bakery Co. Singapore posted on social media that it was no longer taking reservations as it was fully-booked for the month. "We encourage visitors to avoid lunch timing between 11am to 2pm for greater chance of getting a table," the notice stated.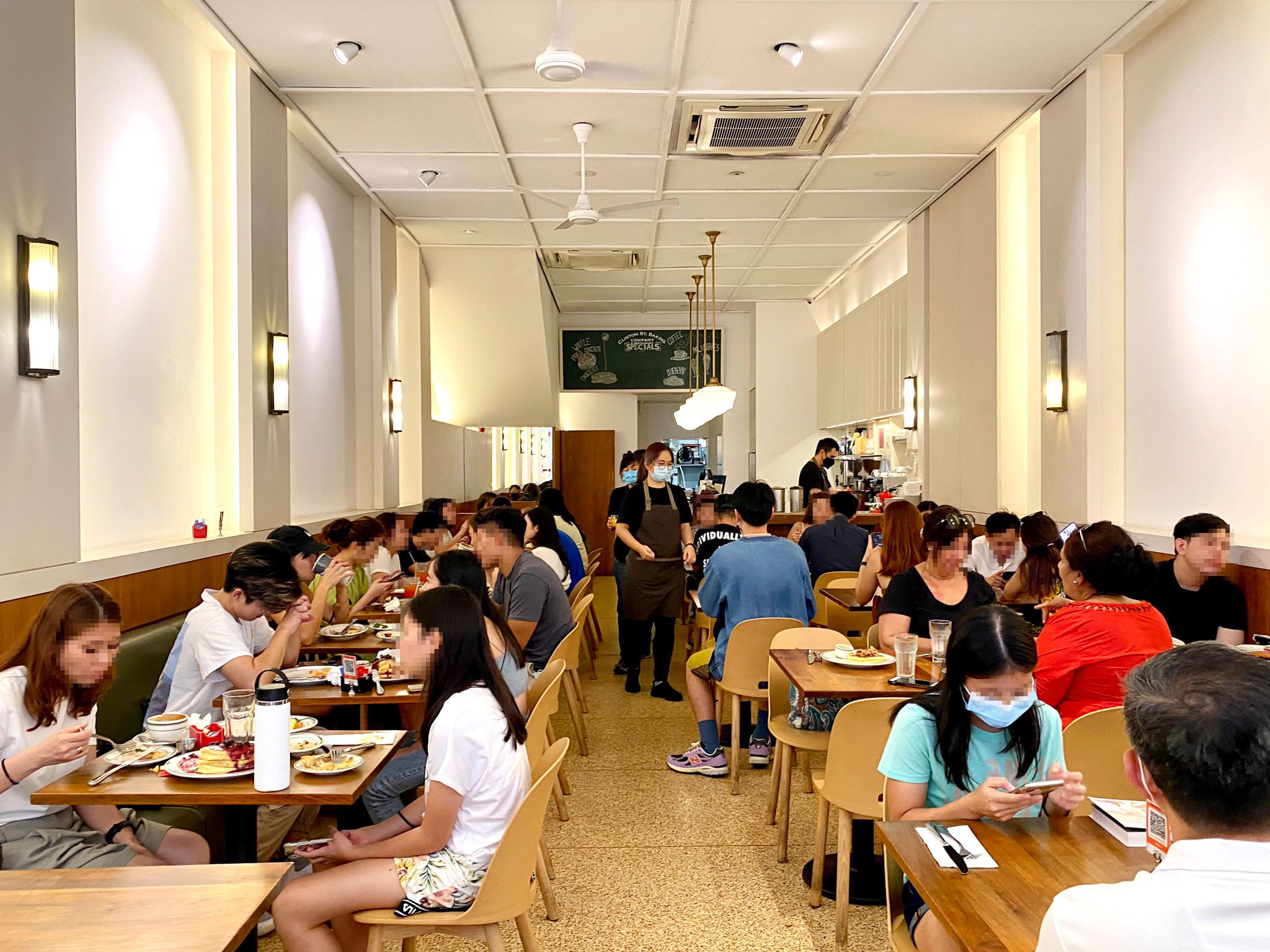 Photo: Yip Jieying
Full house 
While the cafe still entertains walk-ins, it was full house when we dropped by on a weekday afternoon. We were told by the staff to try our luck in the morning at "around 8am or 9am" just after the eatery opens (it closes at the odd hours of 4pm on weekdays and 5pm on weekends, even pre-closure announcement). "Our kitchen still has a lot of orders to fulfil," says a restaurant manager apologetically, adding that takeaways were also not possible due to the backlog.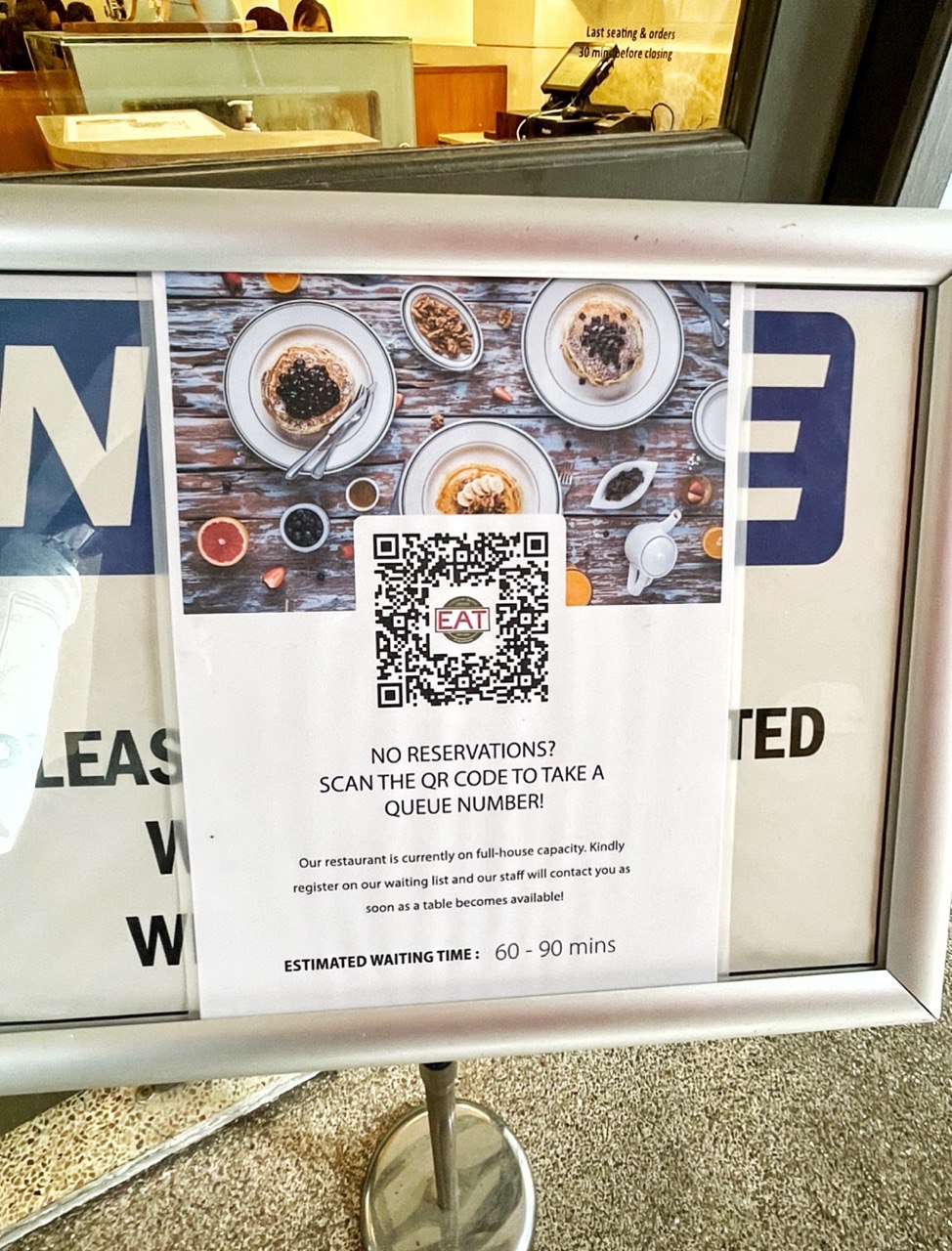 QR code queue number for walk-in customers
The good thing is that you don't have to queue up or linger outside the cafe. You can scan a QR code pasted on the cafe's door to get a queue number, and the staff will call you when it's your turn.
Photo: Yip Jieying
Estimated waiting time of 60 to 90 mins 
But do take note that there's an estimated waiting time of an hour to one and a half hours for a table, though we observed that the turnover rate was pretty fast.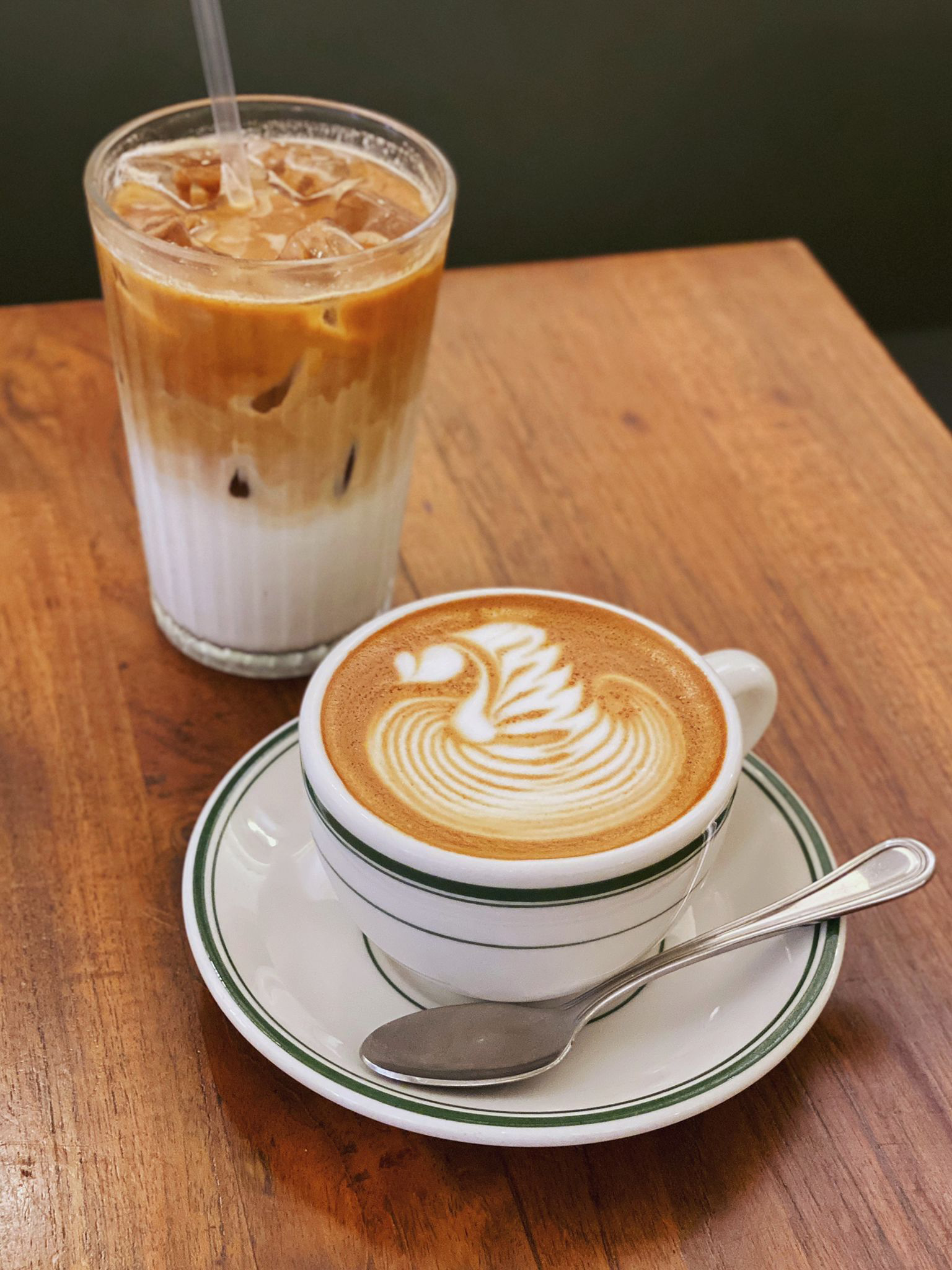 Photo: Yip Jieying
Address and opening hours
Clinton Street Bakery Company Singapore's last day of operations is on Aug 30, until 4pm.
Address: 31 Purvis St, S188608
Tel: 9654-6822
Opening hours: Open daily, Mon-Fri 8am-4pm, Sat & Sun 8am-5pm