Accountant takes 75% pay cut to sell handmade beancurd with Taiwanese-style toppings at Hong Lim
The 32-year-old and his wife serve melt-in-the-mouth tau huay inspired by those found in their Ipoh hometown, with Taiwanese-style toppings like black sesame paste.
Tucked away in a quiet corner of Hong Lim Market & Food Centre, DDSD (short for Da Dou Xiao Dou, which means "big bean, small bean") catches 8days.sg's eye with its cutesy signboard. The nearly two-month-old stall hawks freshly-made tau huay and soybean drinks. It's run by husband-wife duo Lau Kah Hou, 32, and Lee Kamy, 30, both from Ipoh, Malaysia. They describe their dessert as a cross between Ipoh and Taiwanese-style beancurd. It's softer in texture than most local ones and comes with customisable toppings like grass jelly and red bean a la Taiwanese joints like Blackball. The stall also offers more than just plain syrup to go with the beancurd, including gula melaka, ginger and chrysanthemum-infused ones.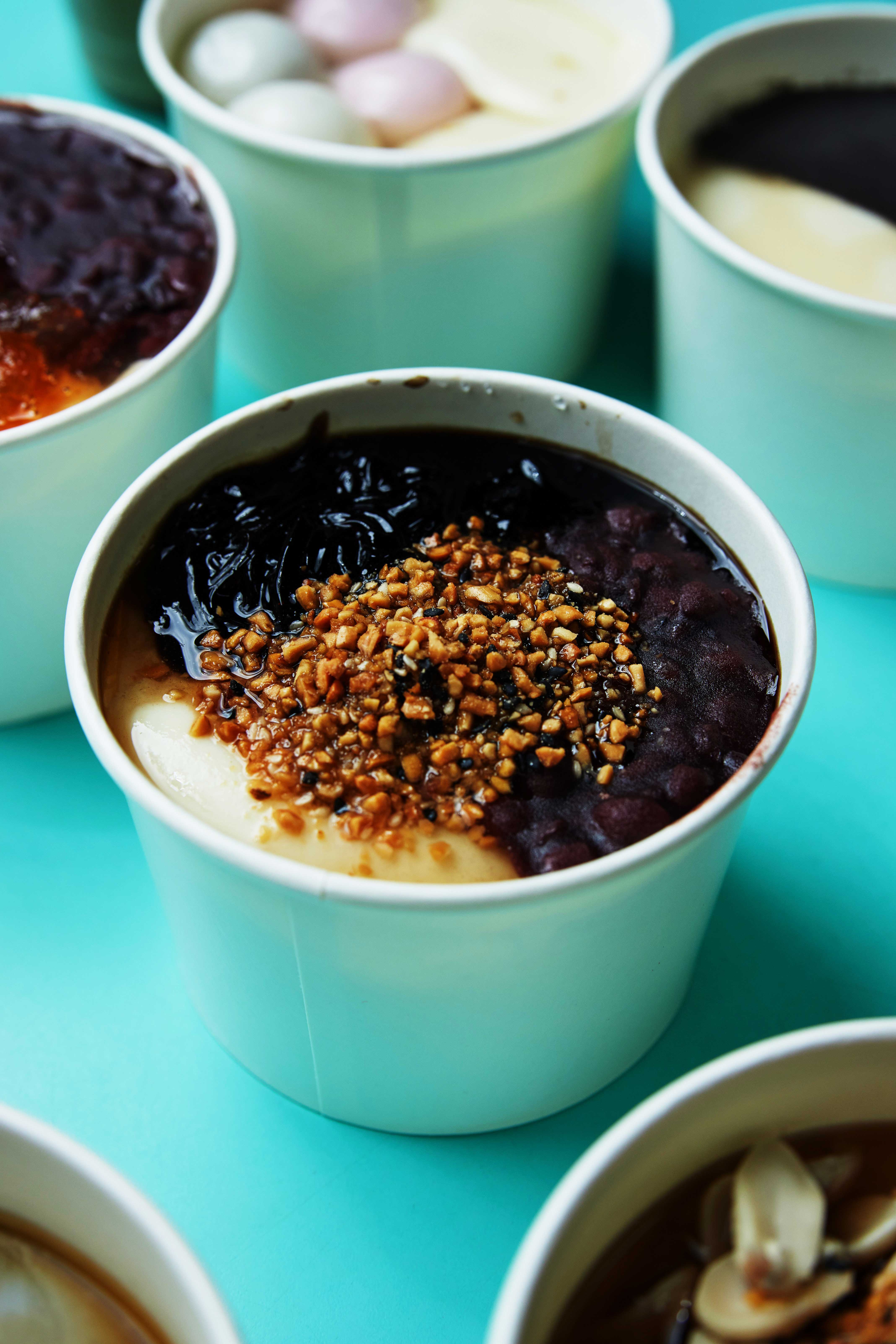 However, despite the hip storefront and fresh take on traditional tau huay, the first-time hawkers tell 8days.sg that business has been slow. On some days, they earn just $100, which amounts to zero profit after deducting expenses. 
No part of this story or photos can be reproduced without permission from 8days.sg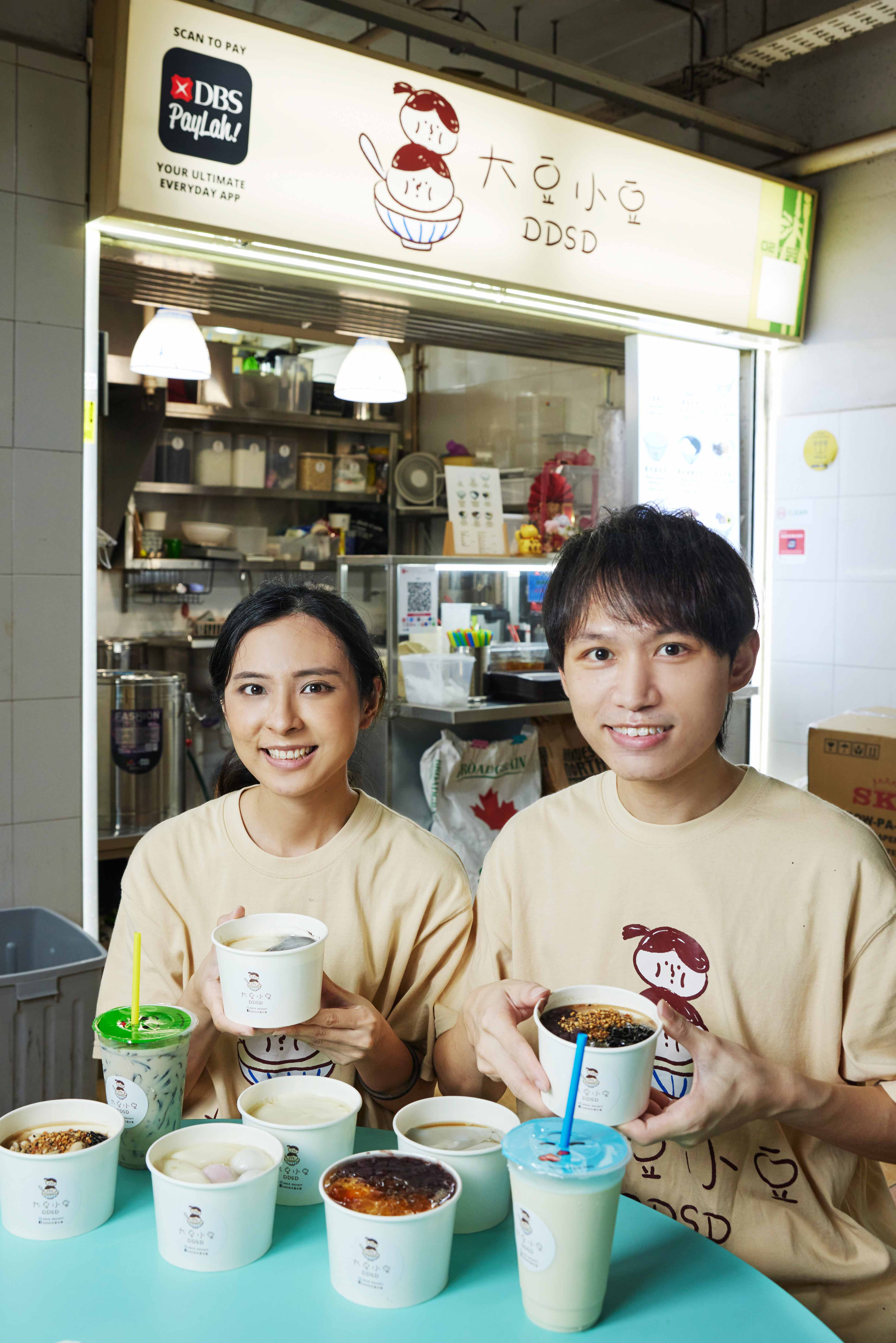 Former accountant and part-time admin exec  
The couple graduated from Universiti Tunku Abdul Rahman in Ipoh with degrees in Commerce Accounting and Banking and Finance, but always dreamt of starting a food biz together. The now-Singapore PRs relocated here eight years ago, where they worked corporate jobs in accounting and admin before calling it quits to chase their F&B dreams. Currently, Kah Hou works full-time at DDSD, while Kamy still works part-time in her admin job and tends the stall from 9am to 2pm.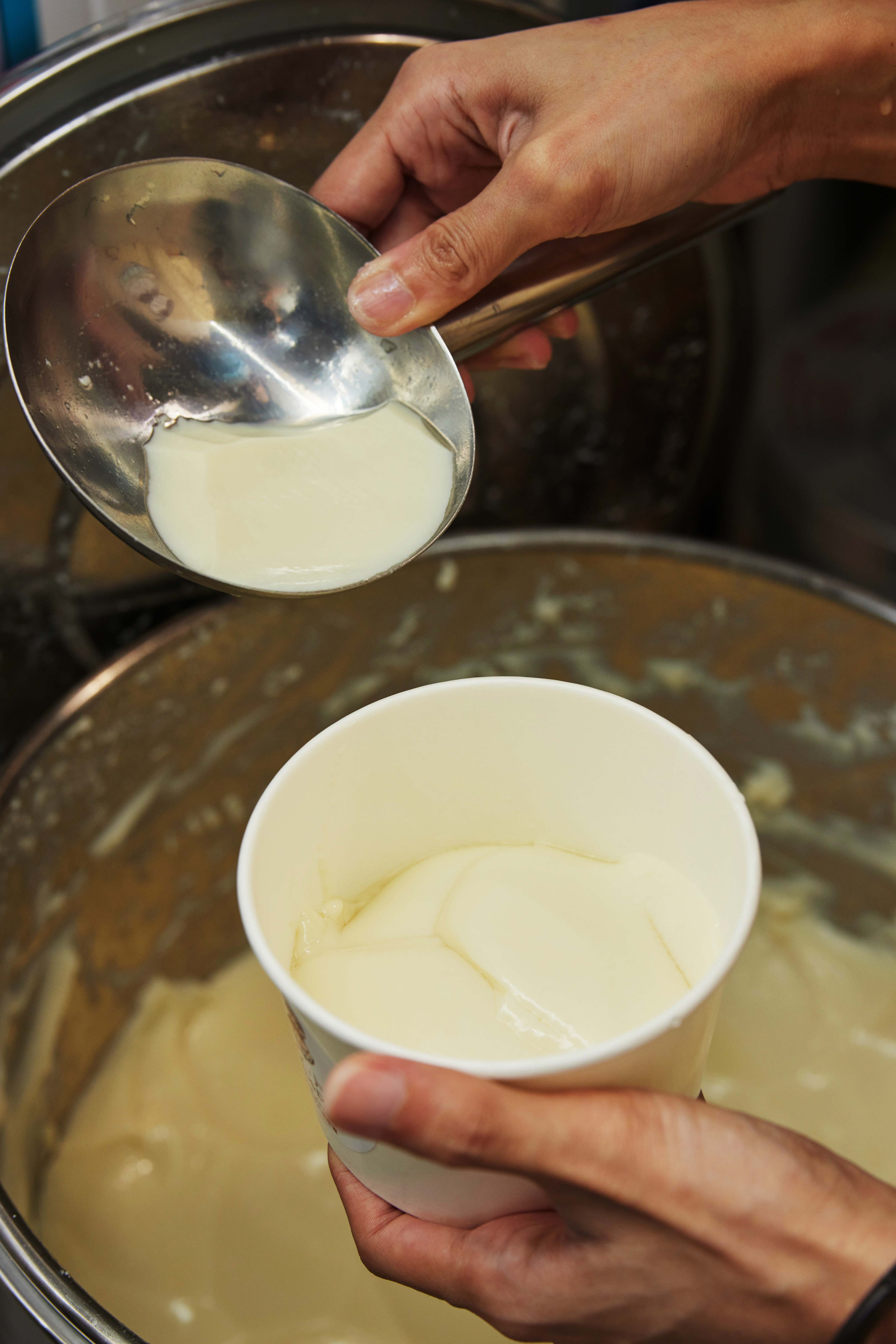 Why sell beancurd? Kah Hou says they "ate a lot of beancurd living in Ipoh", and hence "know what the right texture" for the dessert should be. They learned how to make it with the help of "a few very good teachers - Google, YouTube and Xiaohongshu (a social media and e-commerce platform from China)," he adds jokingly. He took a year to "measure every single [ingredient]" and formulate his recipes on Excel sheets, a skill he carried over from his years in accounting.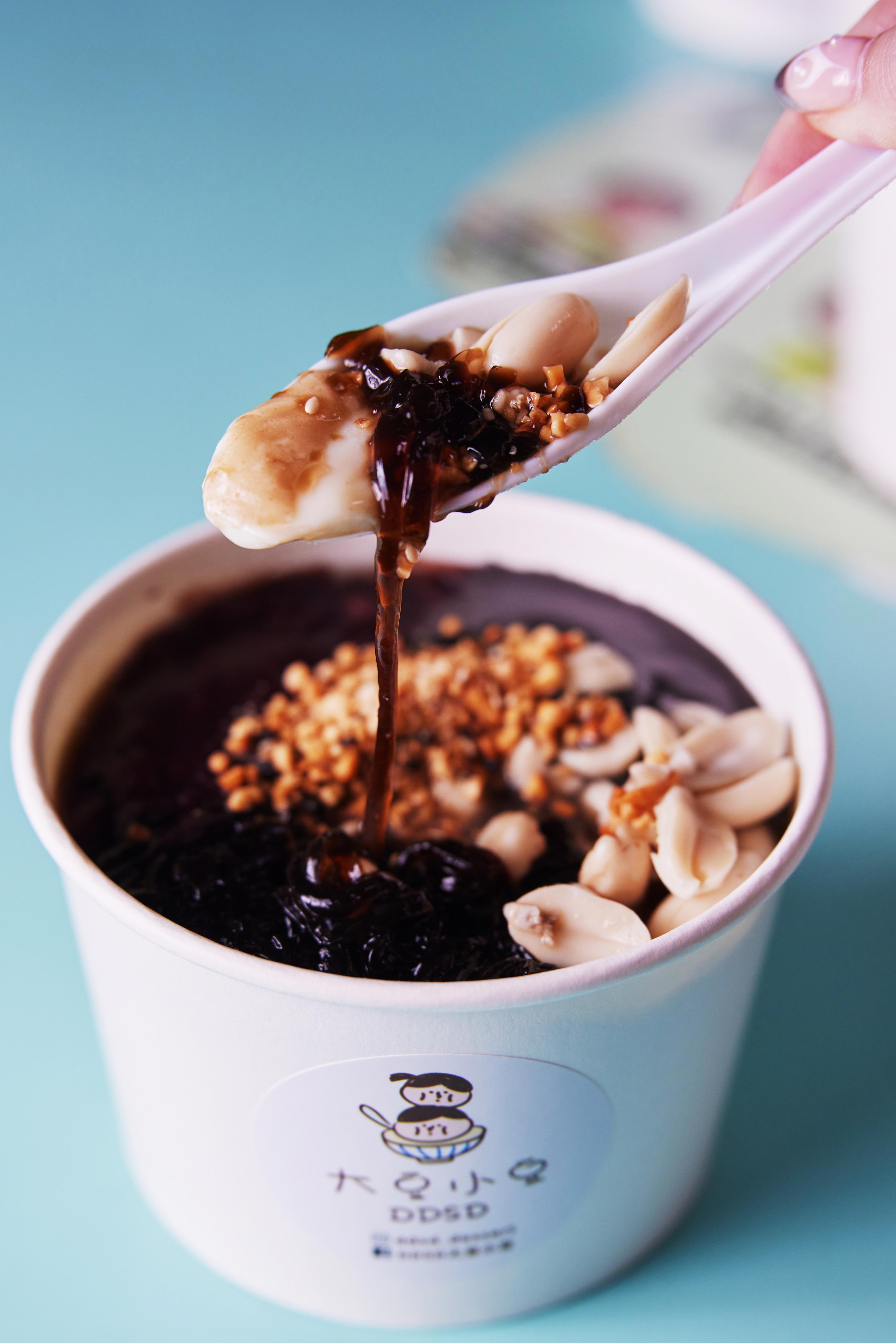 Earning 75 percent less than before
Kah Hou tells 8days.sg that they invested around $20K into DDSD, and are paying over $3K a month for rent. The duo aims to recover their costs in six months, but Kah Hou shares that they'd only "managed to cover the rent" this past month. Unsurprisingly, he's taken "more than a 75 percent" pay cut.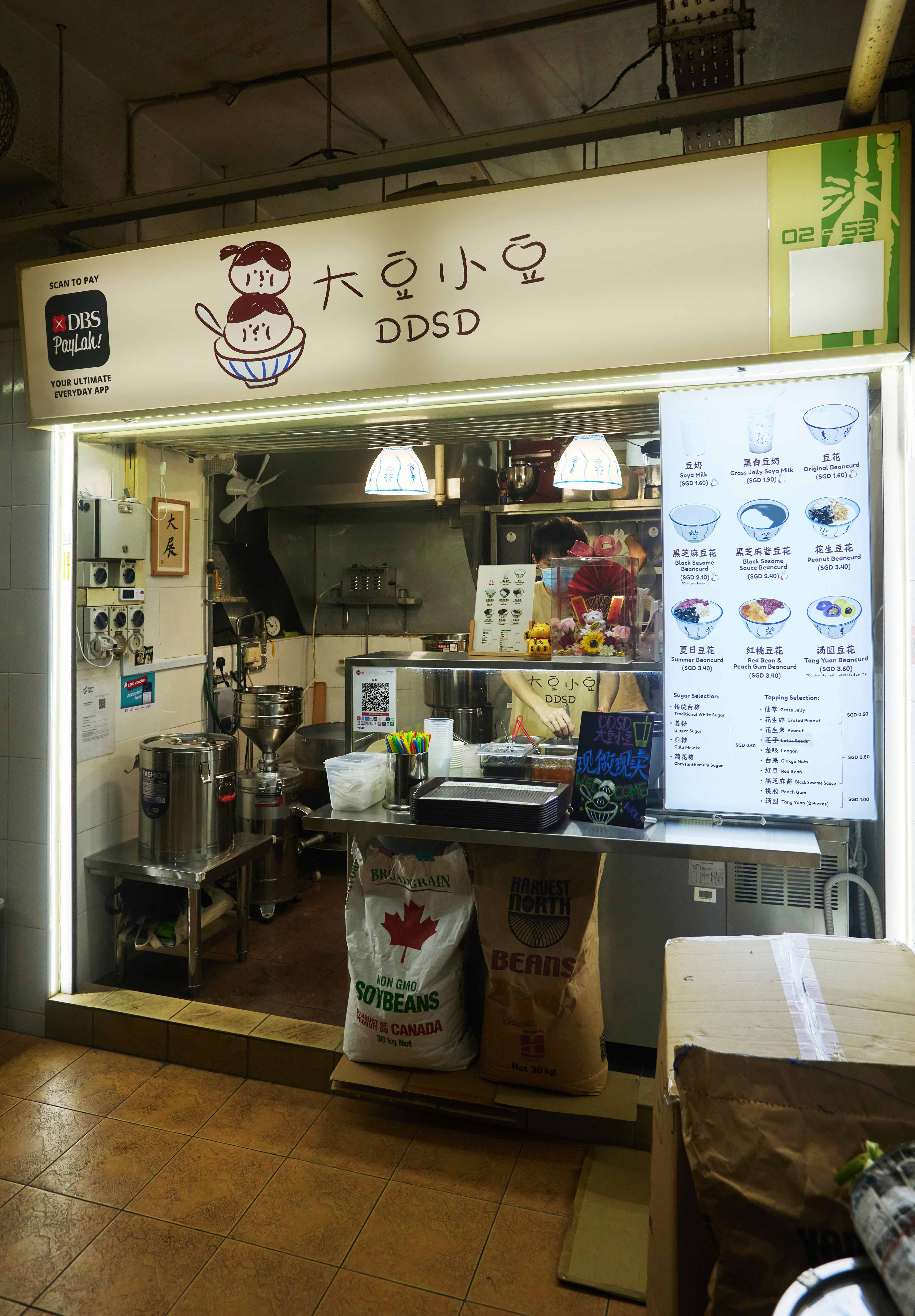 Quiet stall location
Another issue is their stall's less than ideal location. Although Hong Lim is one of Singapore's most popular hawker centres, DDSD resides in a quieter corner, hidden away from the bulk of the crowd. The couple had initially thought the stall location ideal, as it's positioned near the Cantonese Delights stall that's famous for its chicken cutlet curry noodles. However, while the two stalls are relatively close, DDSD is in a more obscure row opposite.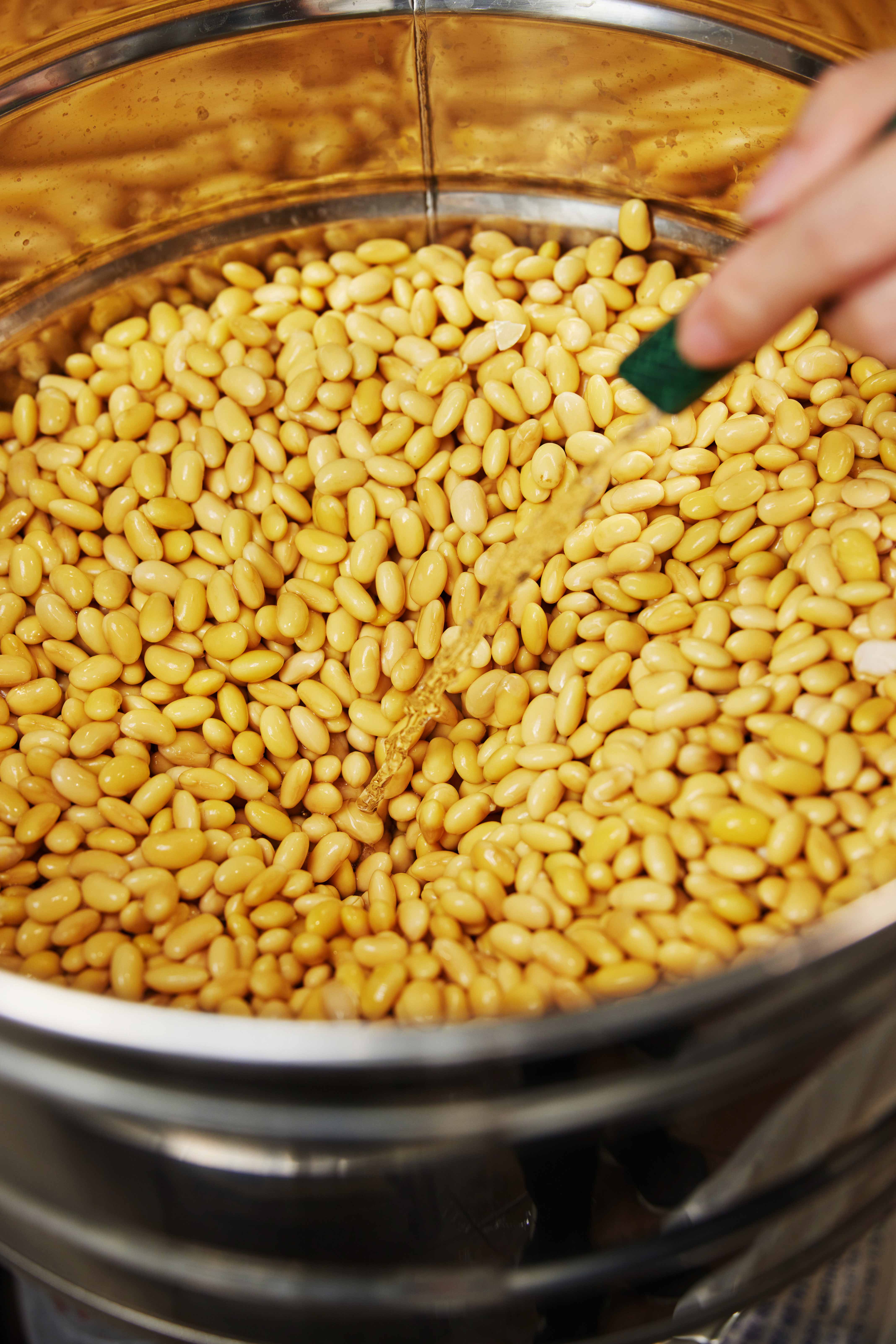 "We tried asking the town council and NEA if we can put up banners to let people know we're here, but they said no," he says. So they're attempting to gain visibility by "promoting [their] stall through social media". Kah Hou says they're giving themselves a year to monitor their business and decide if they want to continue. That being said, he adds they "aren't the type of people who give up so easily" and plan to try their best to make it work.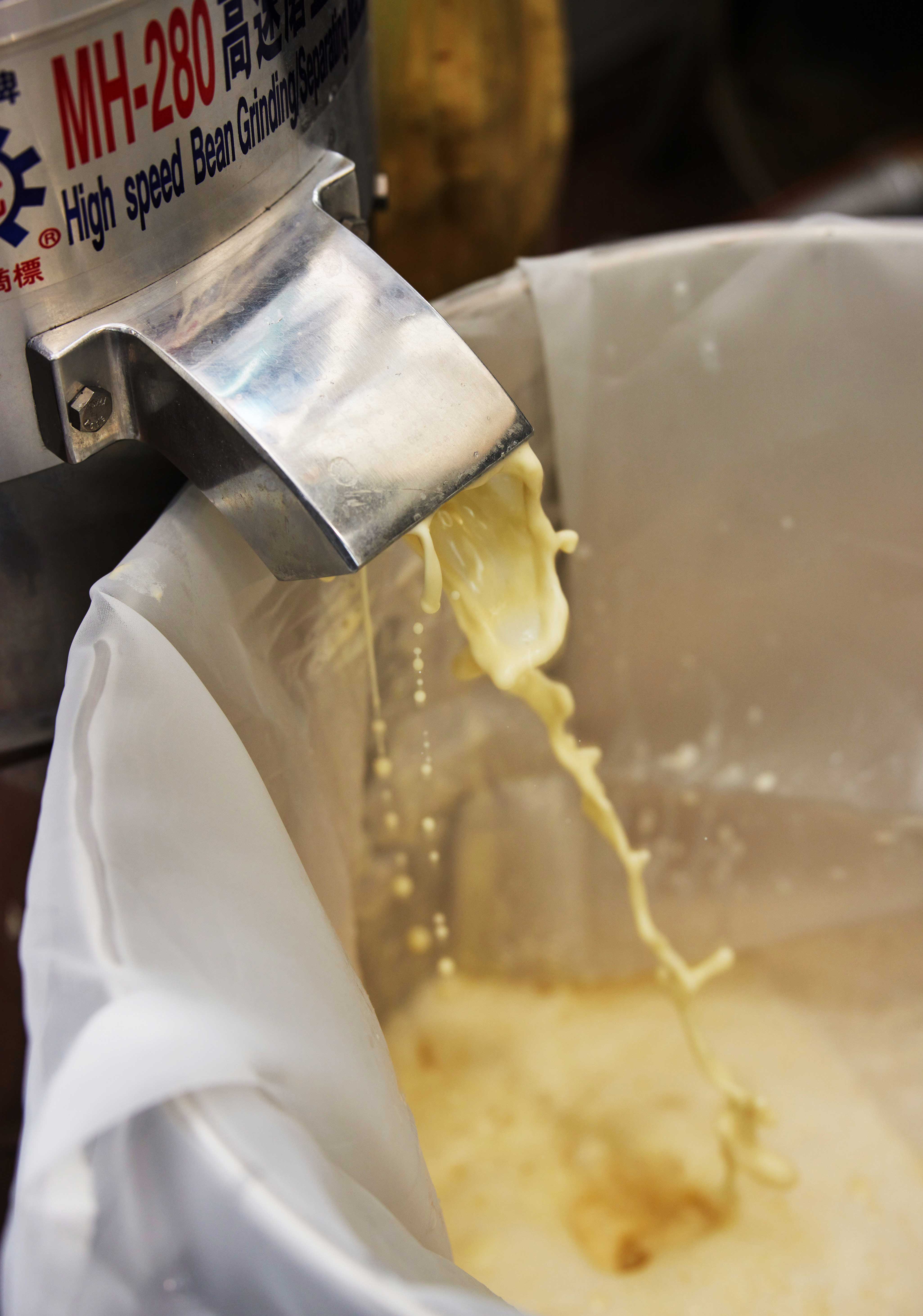 Fresh beancurd and soy milk made onsite daily 
The young hawkers begin their day at 7am and pack up at 8pm. They make two batches of plain beancurd, one batch of black sesame beancurd, and one batch of soya milk daily. The best times to drop by for the freshest stuff is at 8.45am or noon for the original beancurd, 9.30am for soy milk and 11am for black sesame beancurd.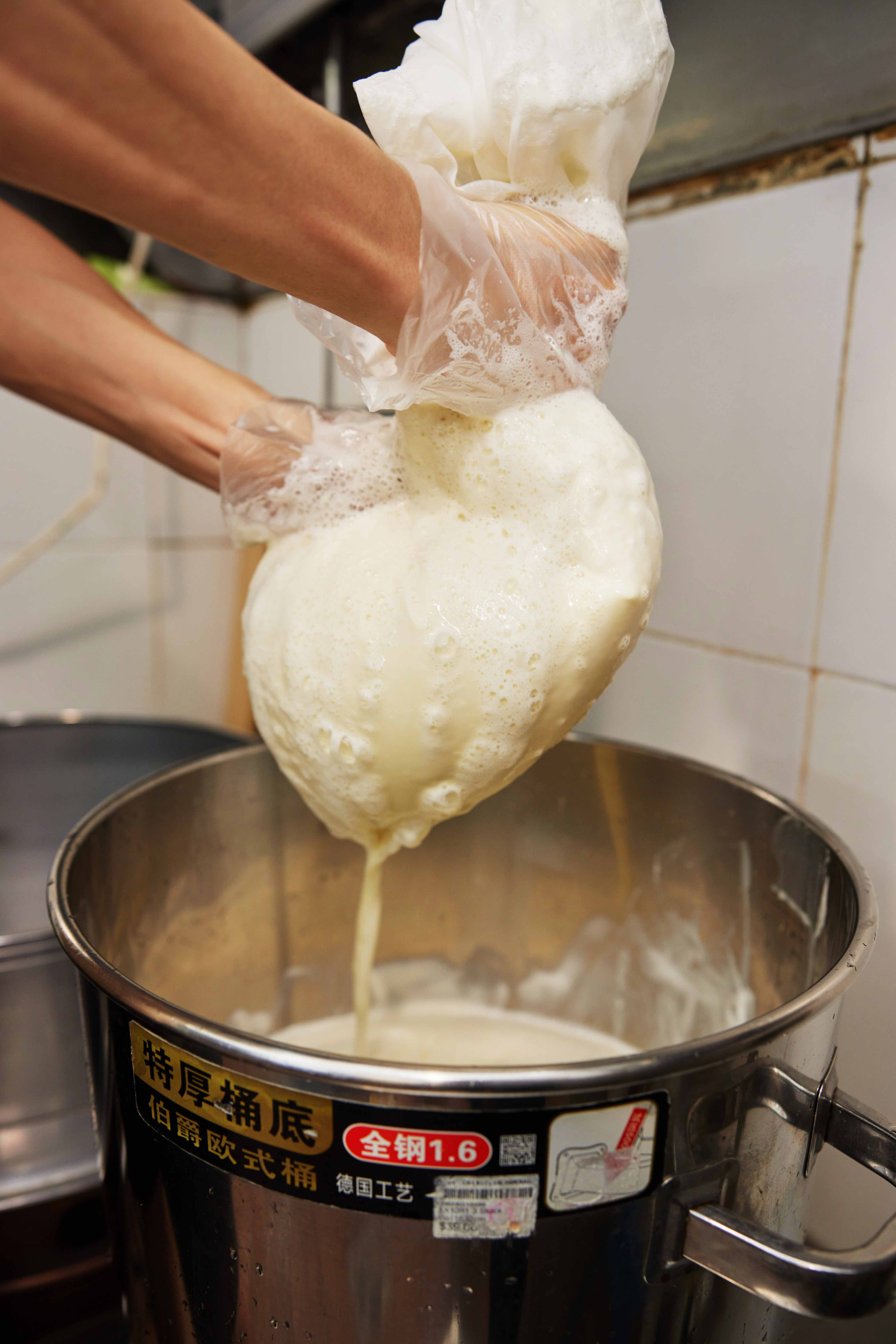 The tau huay-making process takes an hour to complete and comprises three main steps: grinding the beans using a machine, painstakingly filtering the soy milk by hand with a huge muslin cloth, then cooking it using a soy milk cooker till it coagulates into jiggly curds.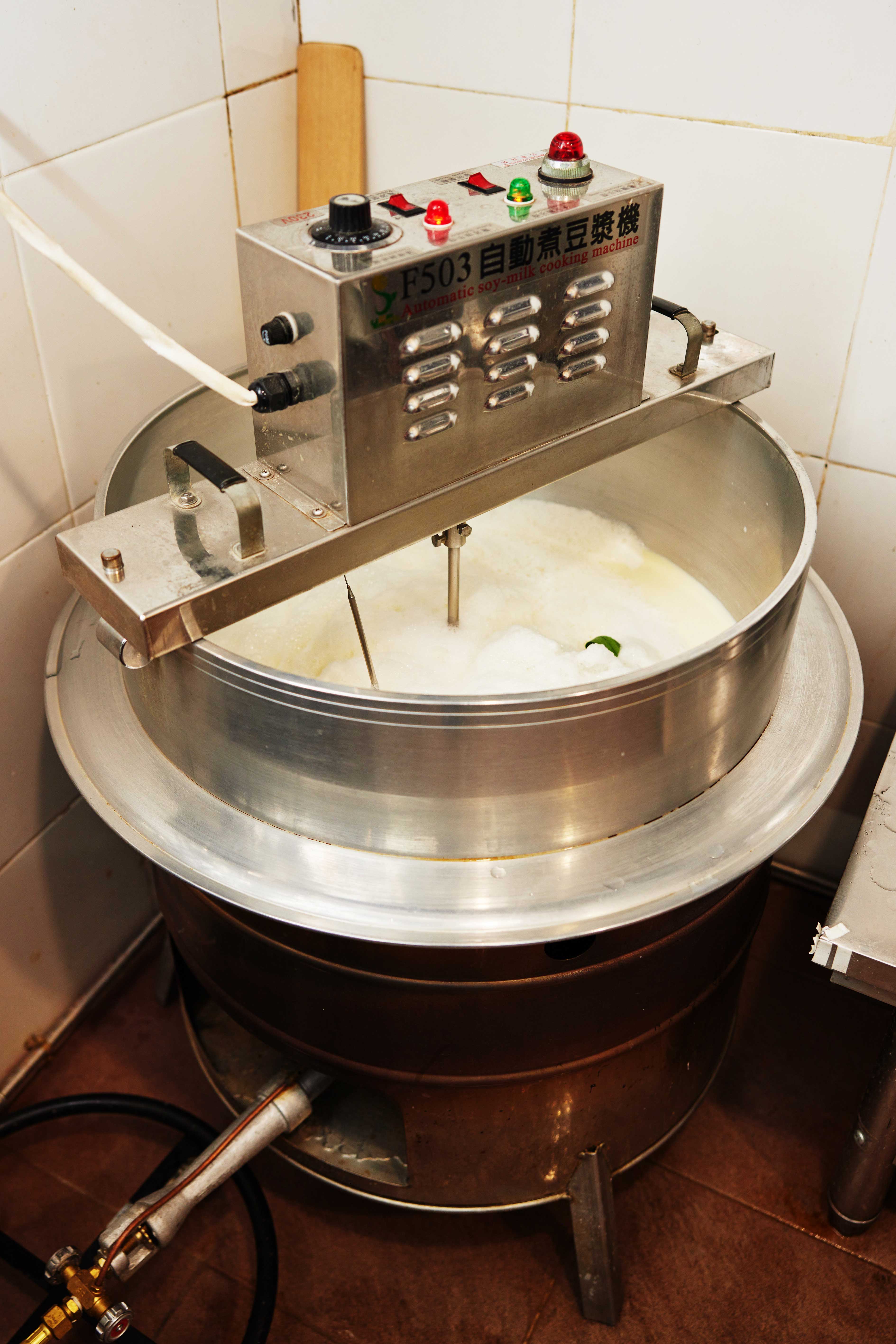 Some of the toppings are also handmade, including the black sesame paste and peach gum, which are both fairly time-consuming to prepare.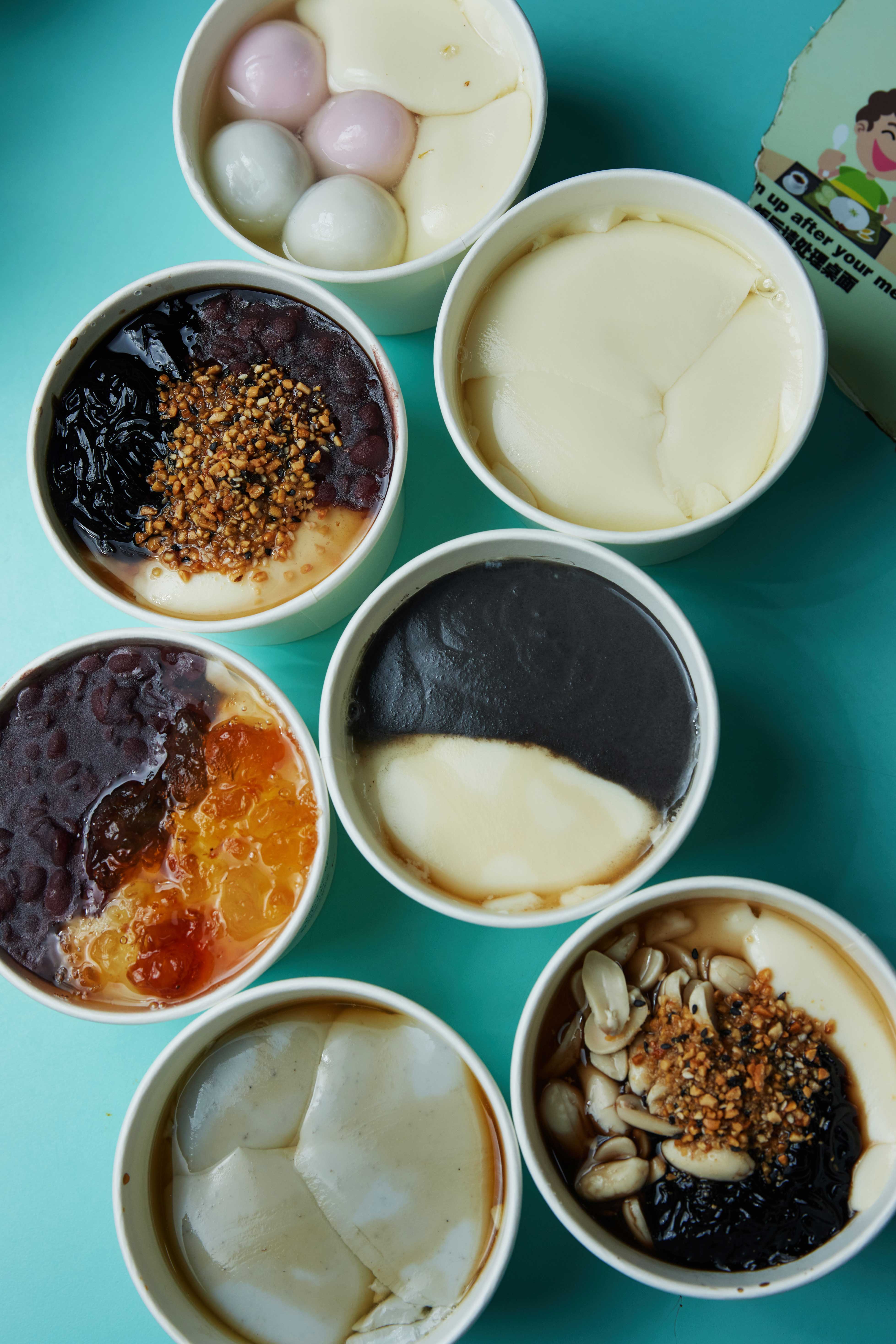 The menu 
There are seven types of beancurd and two soya bean drinks on the menu. Prices start from $1.60 and go up to $3.60. Besides traditional white sugar, customers can top up $0.50 for gula melaka, chrysanthemum or ginger sugar syrup. There are 10 toppings available, such as grass jelly and crushed peanuts ($0.50), gingko nuts and red bean ($0.80) and peach gum or tang yuan ($1).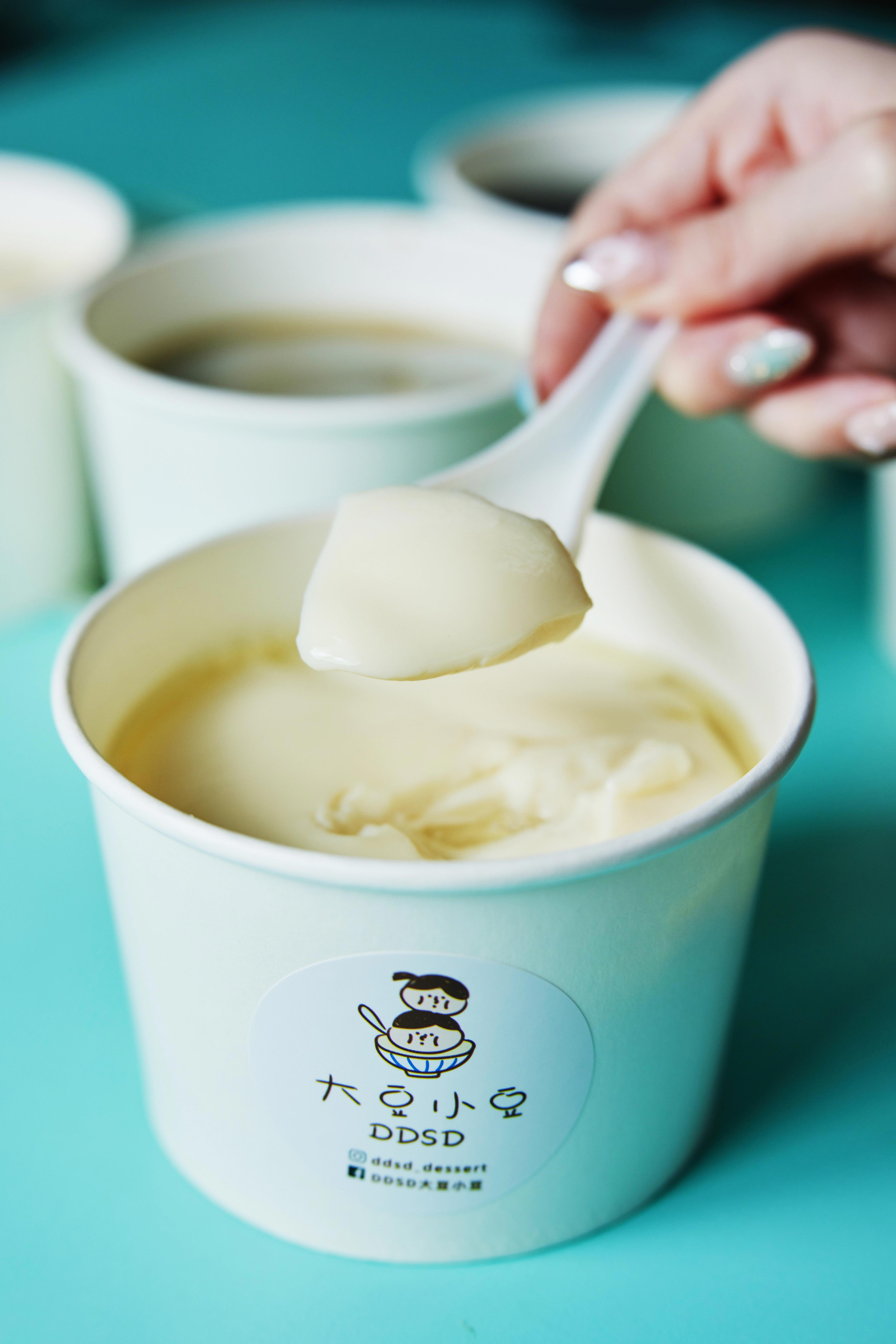 Original Beancurd, $1.60
Wonderfully soft, silky beancurd with an almost melt-in-the-mouth quality different from most tau huay we've tried. Its pleasantly light soy bean flavour isn't overwhelmed by the not-too-sweet plain syrup — good for those looking to cut down on sugar, slightly bland for those who aren't.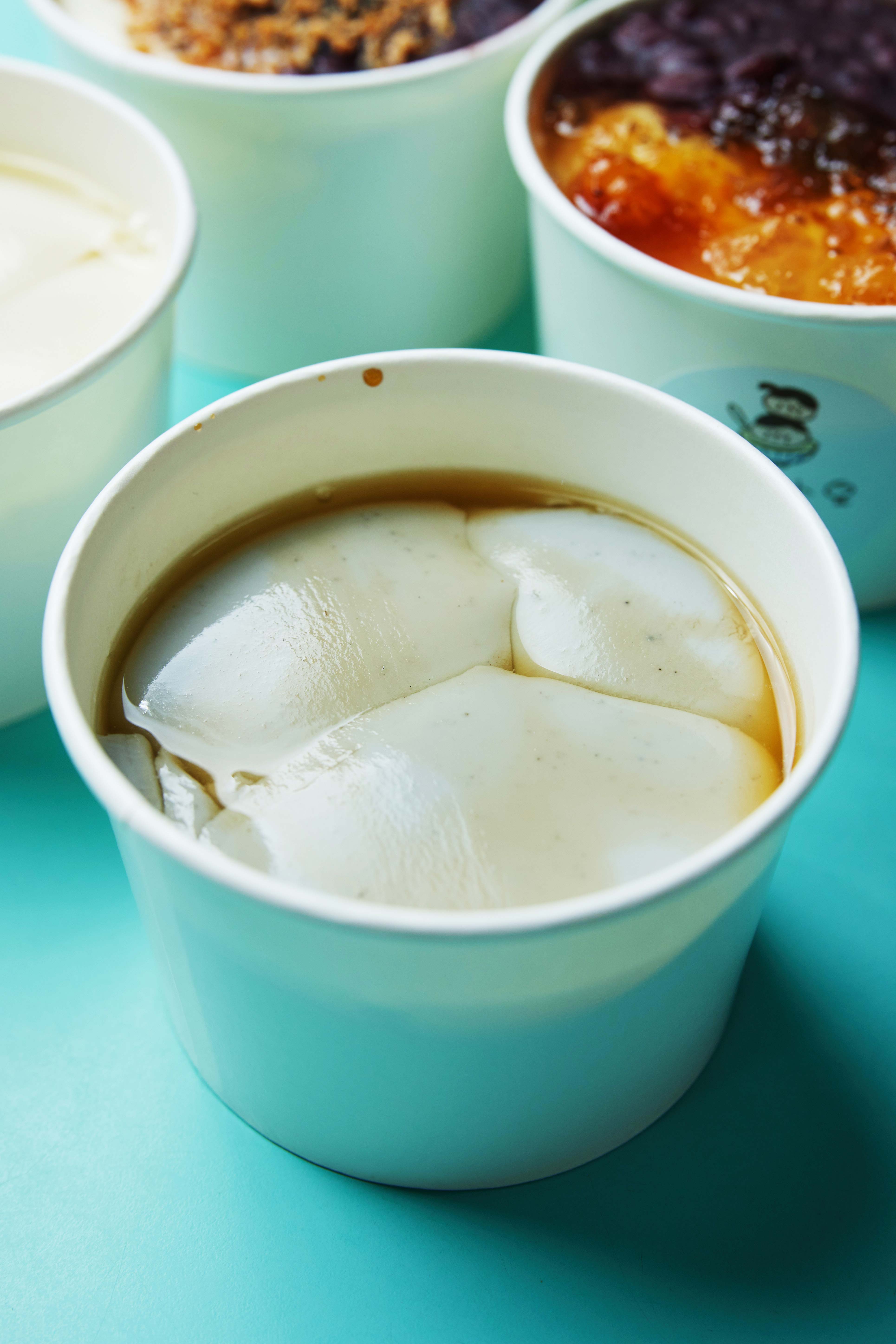 Black Sesame Beancurd with Gula Melaka, $2.10
Here, the wobbly curds are infused with ground black sesame seeds, black beans and peanuts, turning it a pale shade of grey. We could barely discern the black sesame in it, although the beancurd had a slightly grittier mouthfeel. We paired ours with gula melaka syrup, which gave the dessert a welcome caramelly punch. If you want a stronger black sesame flavour, go for the Black Sesame Sauce Beancurd instea
d (see below).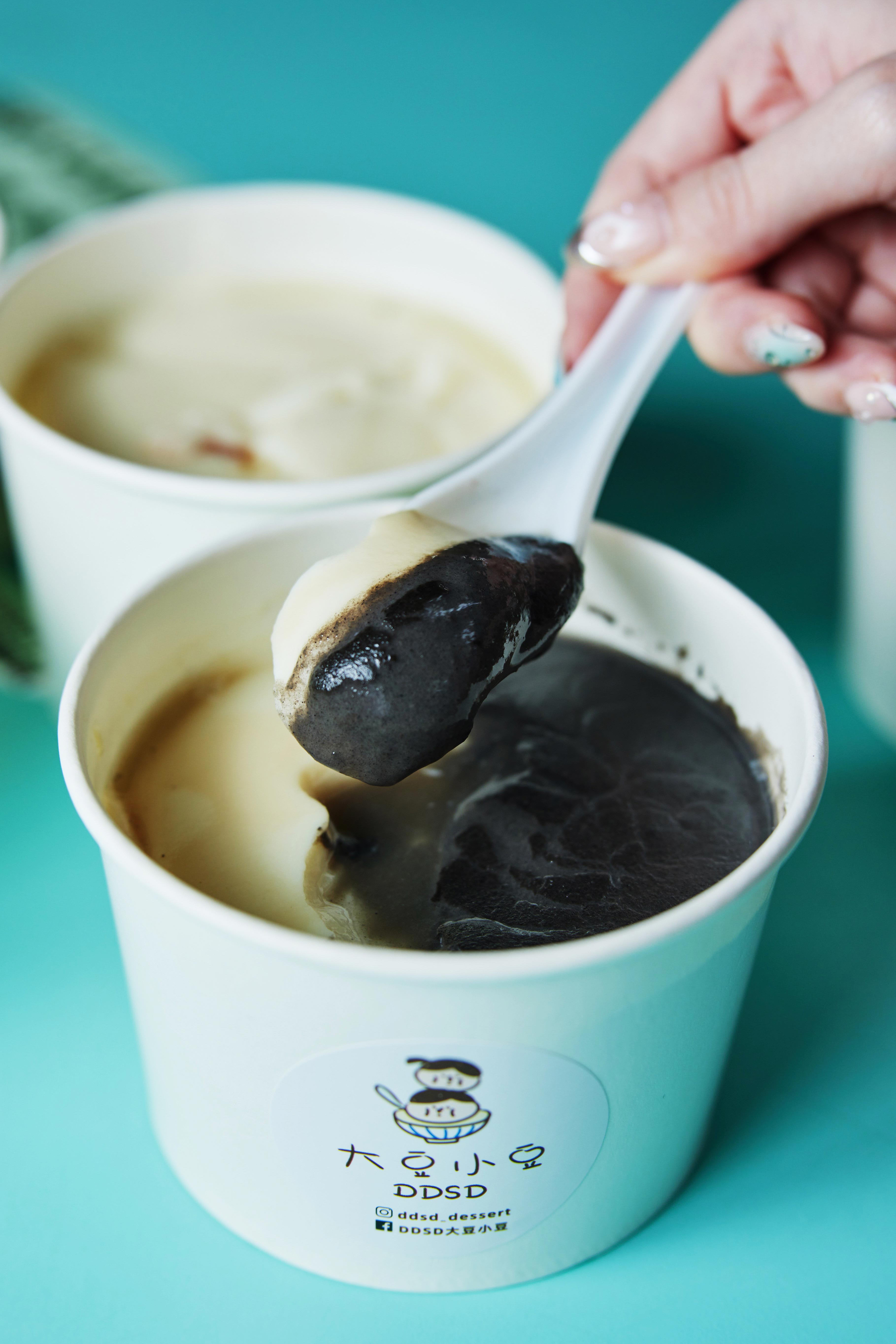 Black Sesame Sauce Beancurd with Ginger Syrup, $2.40 (8 Days Pick!) 
Plain beancurd generously dolloped with thick house-made black sesame sauce, which we paired with ginger syrup. The syrup has a warm gingery kick and melded deliciously with the beancurd and roasty sesame sauce.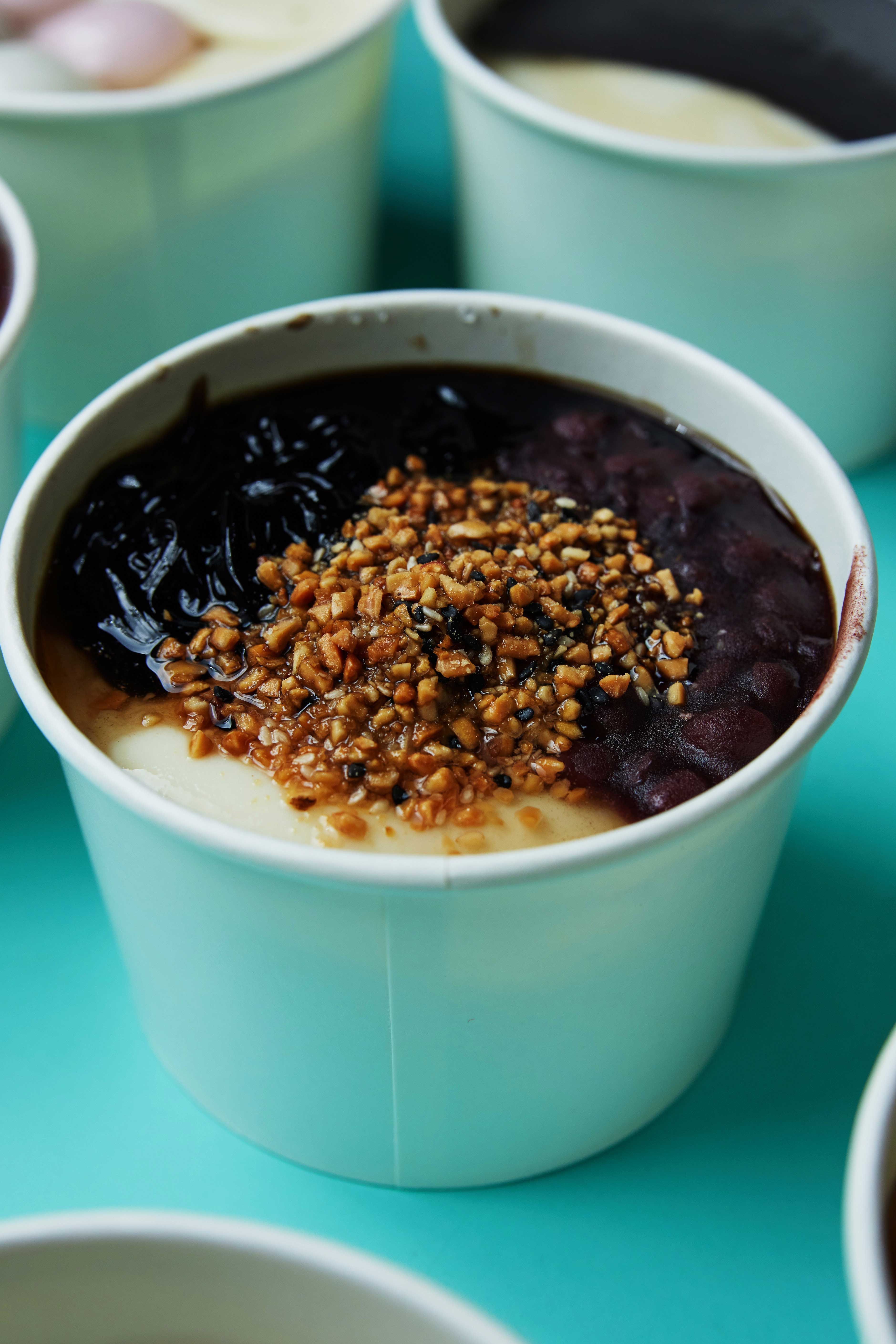 Summer Beancurd, $3.40 (8 Days Pick!)
Nothing very summery about this bowl — but we enjoyed its seemingly discordant combo of roasted nuts, grass jelly and red bean topping on slippery beancurd. A party of flavours and textures in our mouth.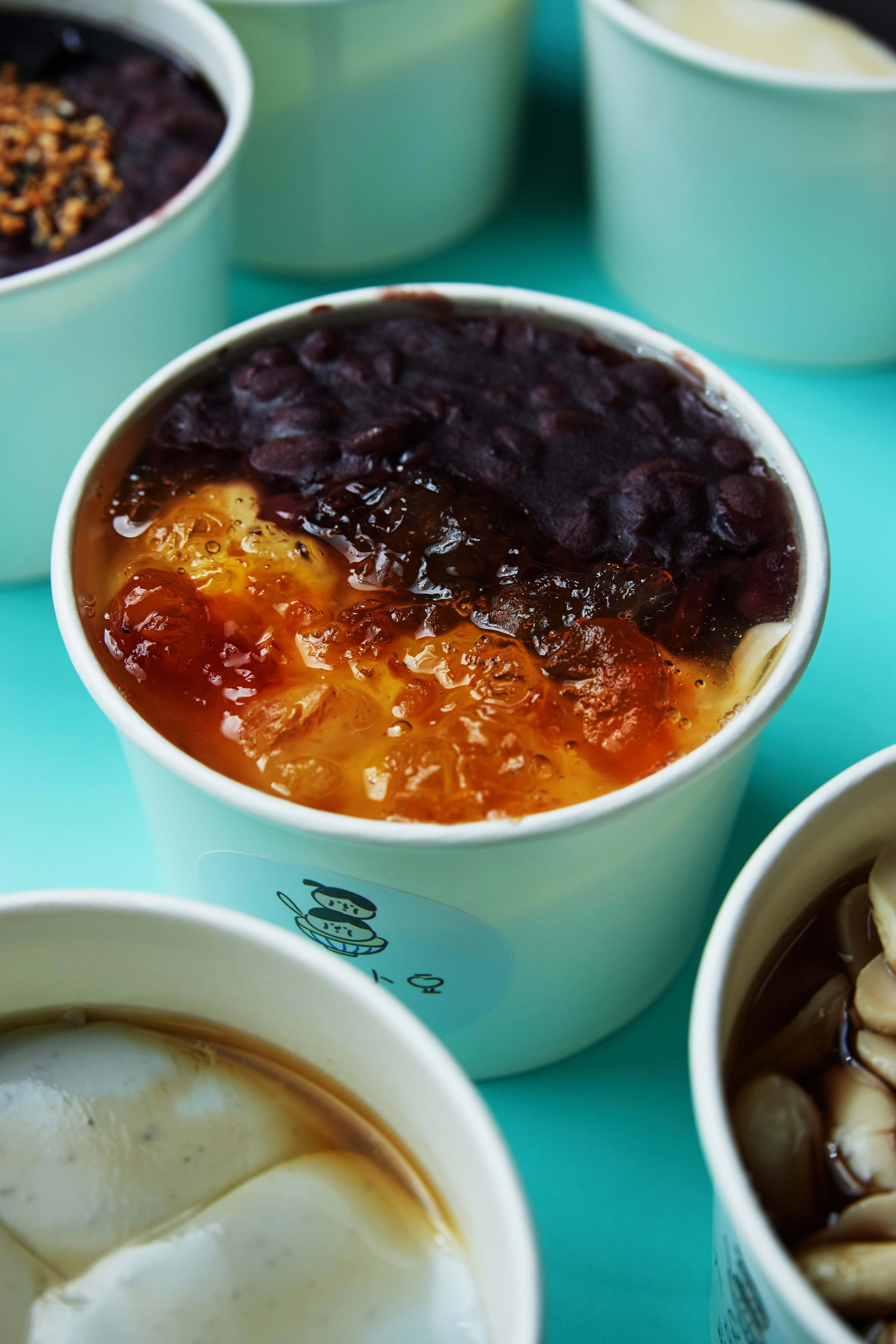 Red Bean & Peach Gum Beancurd, $3.40
We hardly see peach gum offered at tau huay stalls, so this is nice for those who appreciate its purported benefits to the skin and more. Peach gum is often more about its texture than flavour, so the translucent chunks lend a fun, chewy jelly-like texture to the dessert. However, most of the flavour in this offering came from the red bean topping.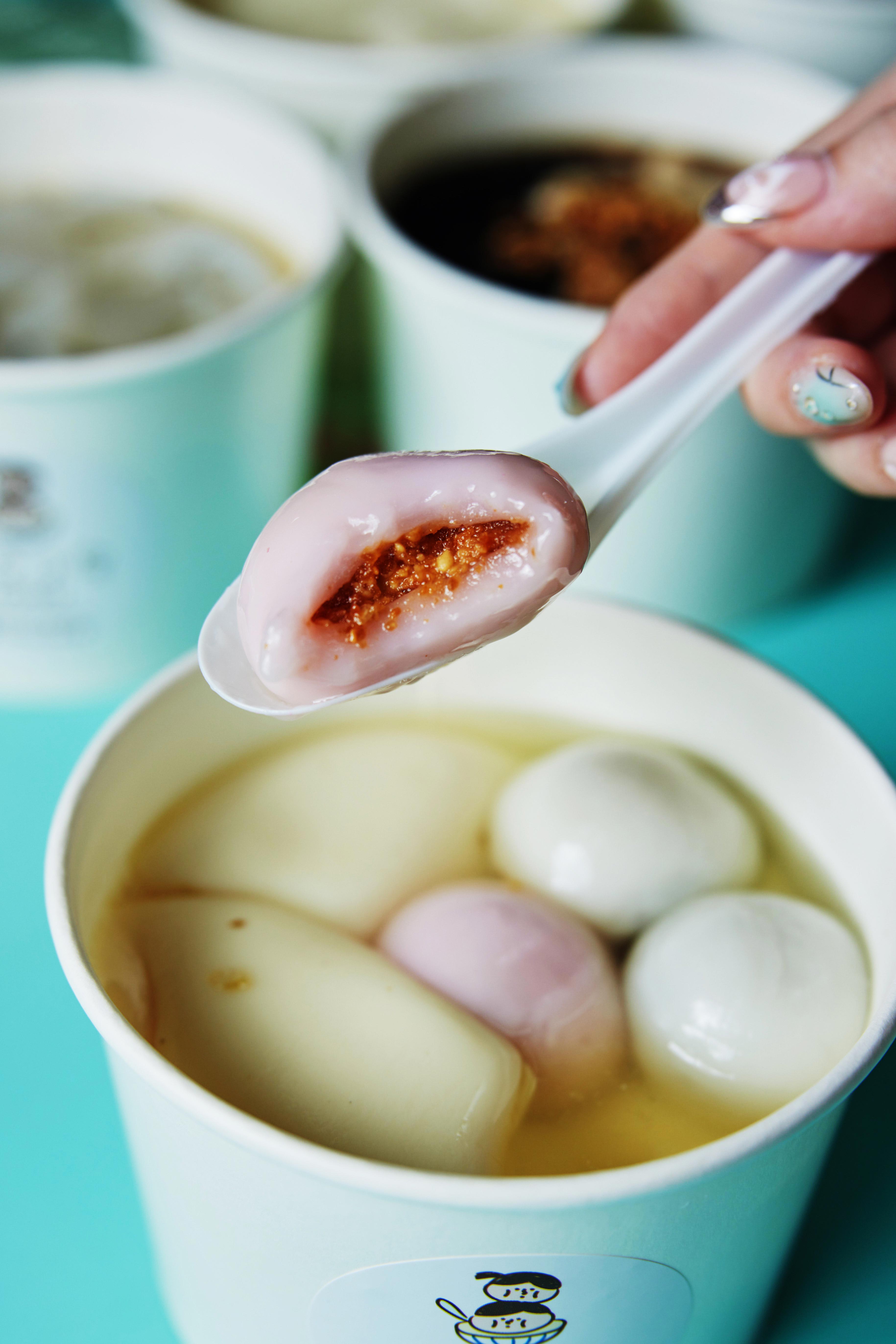 Tang Yuan Beancurd with Chrysanthemum Syrup, $3.60
A hefty bowl bopping with four tang yuan, two stuffed with black sesame paste and two with peanut paste. The orbs are reasonably gooey and yummy with the soft beancurd. We had ours with the chrysanthemum sugar, which was fragrant and gave the soy a nice floral lift.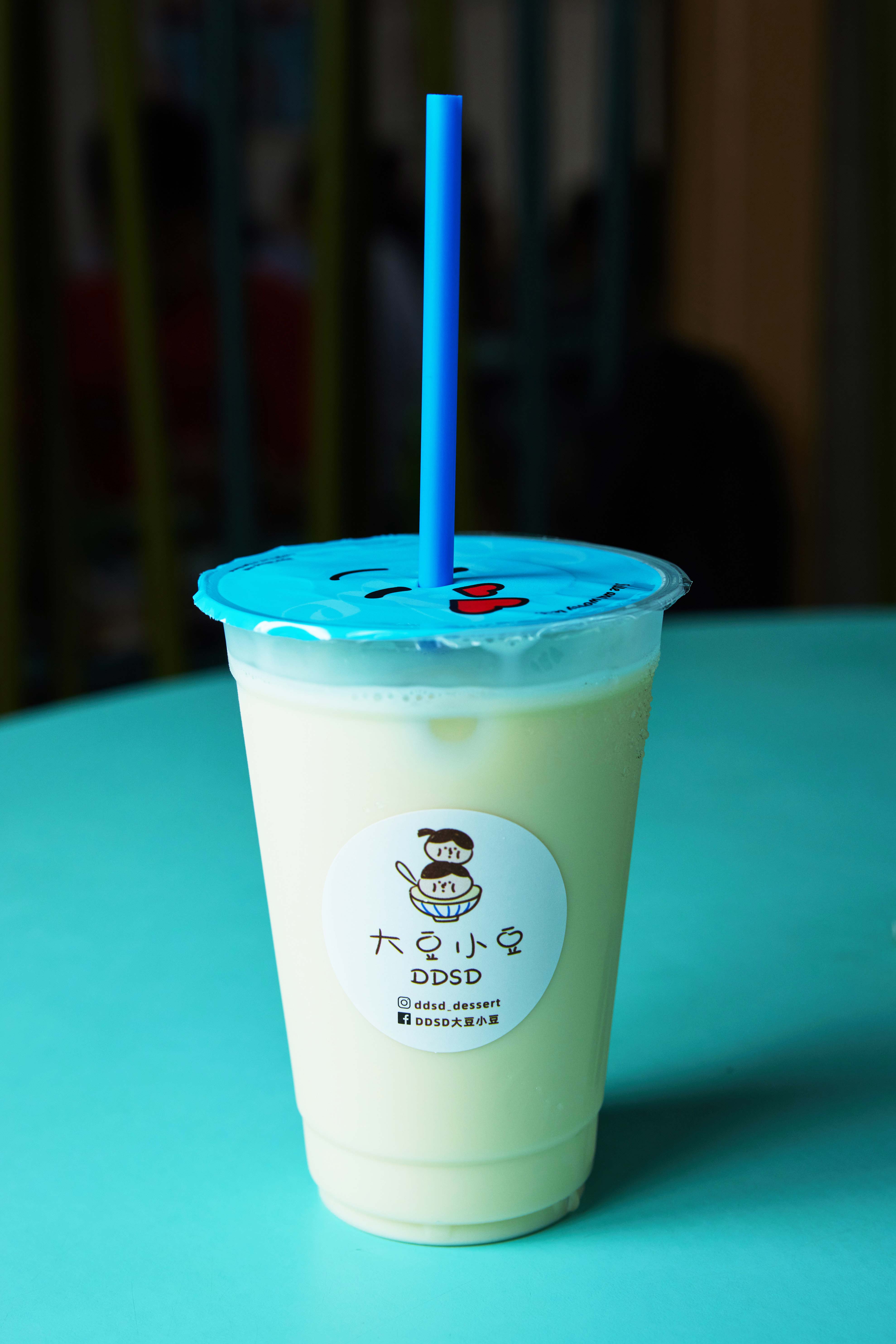 Soy Milk, $1.60
Creamy, aromatic and satisfying.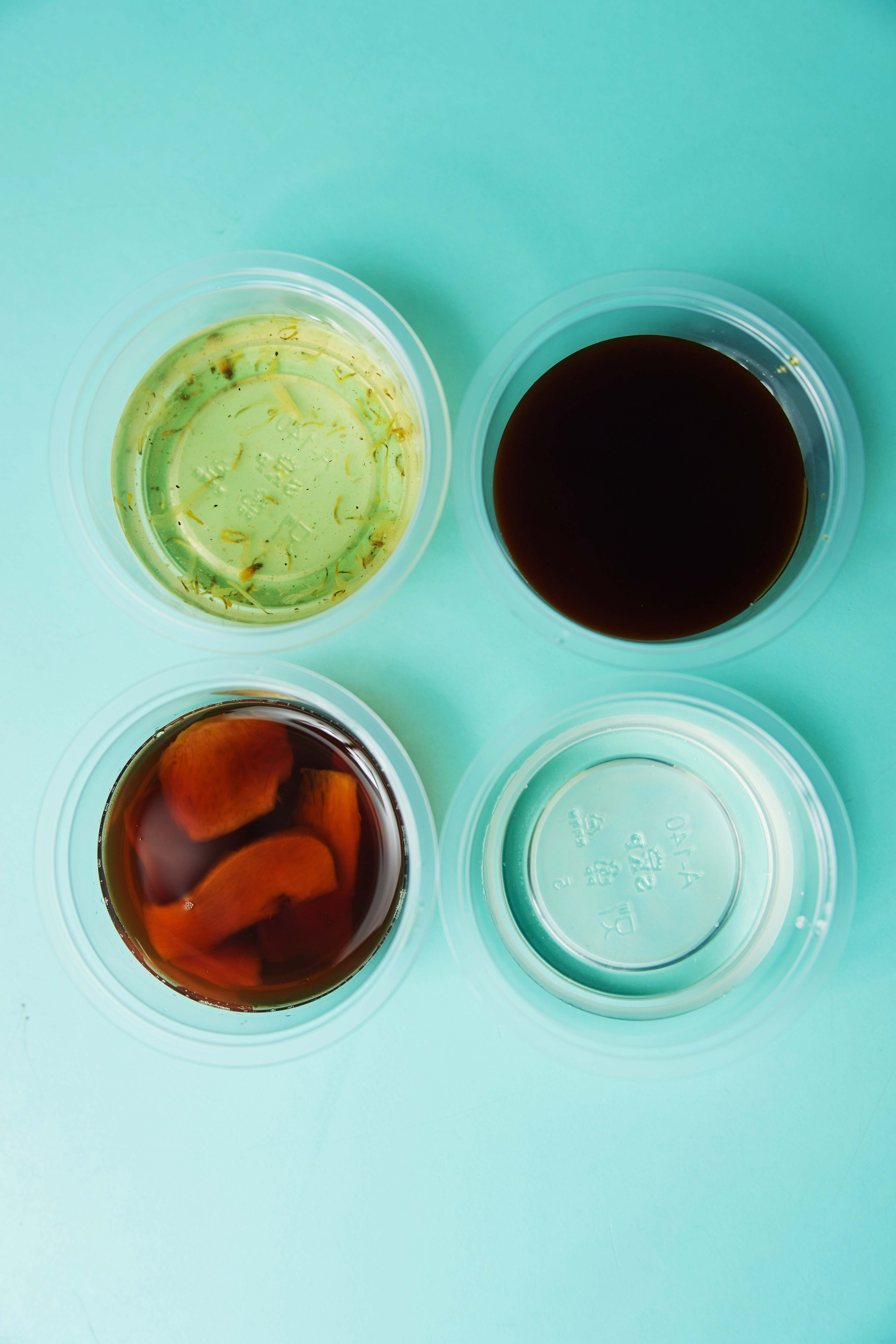 Bottom line
If you're looking for a modern beancurd stall with tons of topping options, DDSD is worth a visit. The tau huay made from scratch by the young hawkers tastes fresher and more artisanal than those from chain stores and boasts a lovely meltingly soft quality.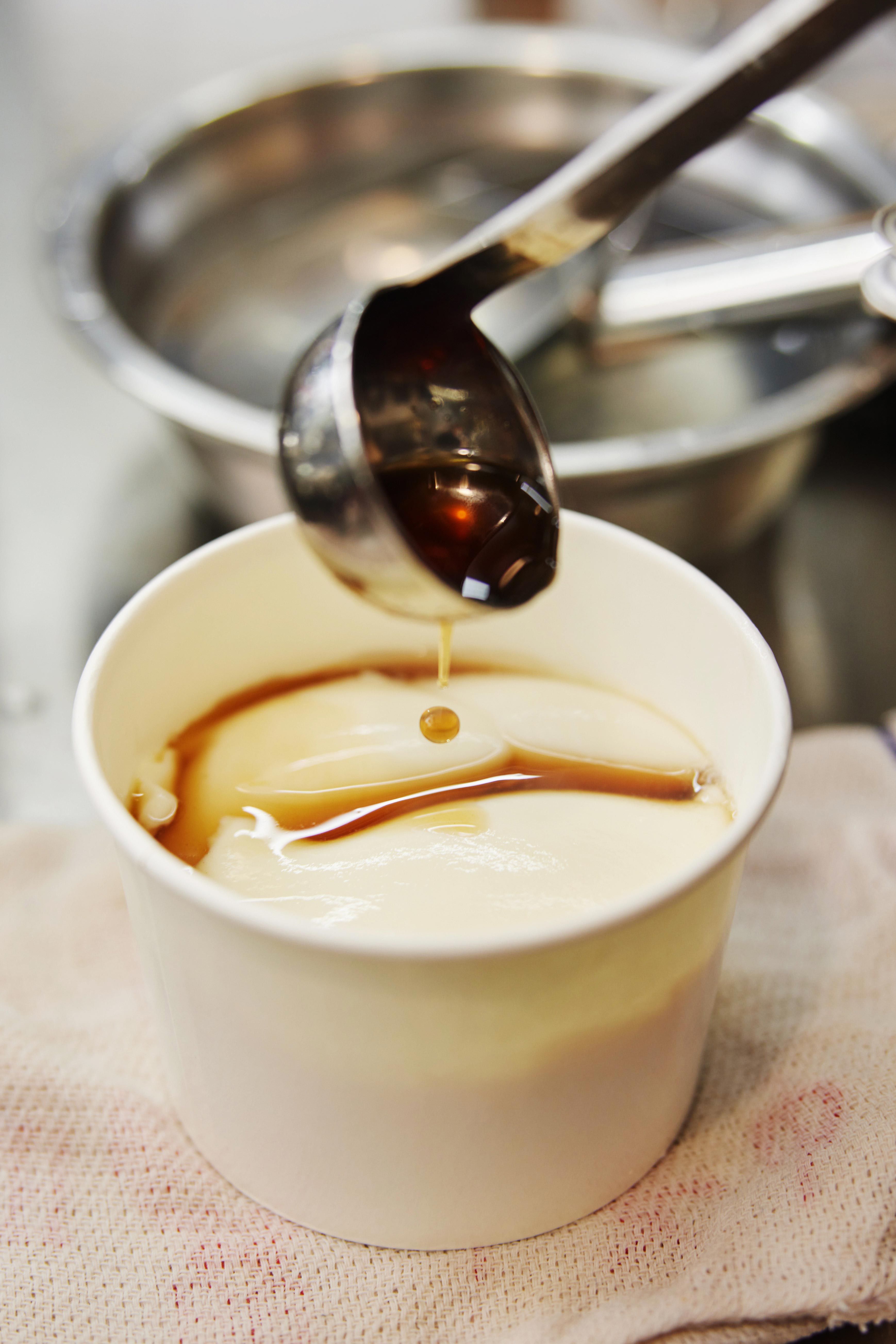 The details
DDSD is at #02-53 Hong Lim Market & Food Centre, 531A Upp Cross St, S051531. Open Mon-Sat, 9am-3.30pm. More info via Instagram. 
Photos: Kelvin Chia
No part of this story or photos can be reproduced without permission from 8days.sg.
8days.sg is now on #tiktok! Follow us on www.tiktok.com/@8dayseat.