Ajoomma Review: Hong Huifang Shines In Middle-Of-The-Road Road Movie
Plus: 100-word reviews of Hell Hole, the latest from the director of Siew Lup,  the Airbnb horror Barbarian, and Black Adam (hey, better late than never).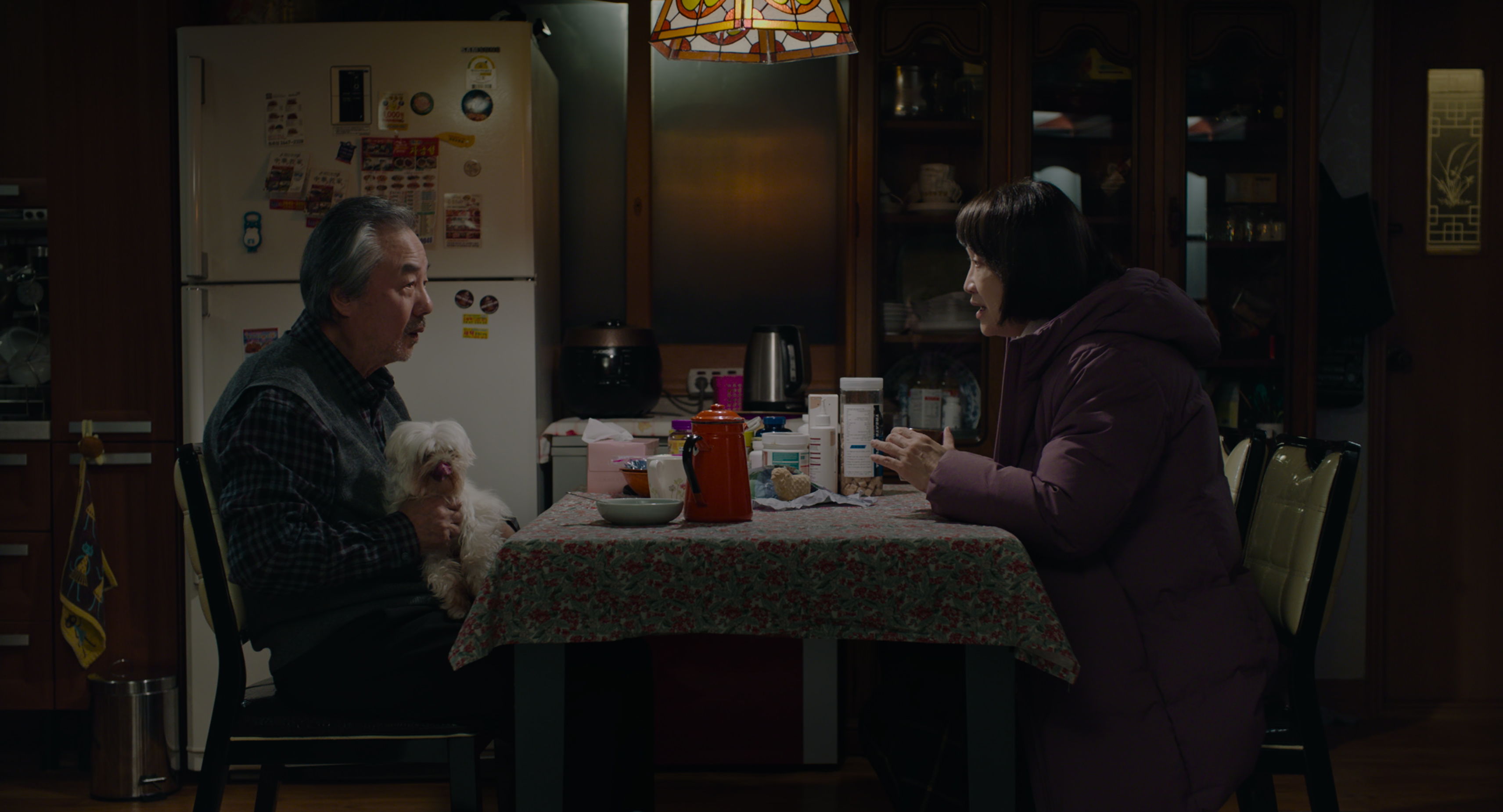 Ajoomma: Jung Dong-Hwan and Hong Huifang discuss their chances of winning at the
Golden Horse Awards
on Nov 19. 
Ajoomma (NC16)
Starring Hong Huifang, Kang Hyung-Suk, Jung Dong-Hwan, Shane Pow, Yeo Jin-Goo
Directed by He Shuming
Hong Huifang is up for Best Actress at the Golden Horse Awards as Mrs Lim, a Korean-soap-opera-loving widowed housewife embarking on a journey of self-discovery in Seoul. Along the way, the "ajoomma" (Korean for 'auntie') befriends a sad-sack tour guide (Kang Hyung-Suk) and an avuncular security guard (Jung Dong-Hwan), and swaps sob stories with them. Outside of Hong's delightful turn, He Shuming's debut — the first Singapore-South Korea collab — ticks all the boxes of a familiar soul-searching/enriching road trip. There are endearing moments (notably, fantasy sequences of Lim interacting with the star of her favourite K-drama, played by Yeo Jin-Goo) but the movie feels a little middle-of-the-road, a tad undernourished; it could use more upheavals to sell the title character's transformation in the end. (3/5 stars) In cinemas now
Photo: Giraffe Pictures
Hell Hole: Look who decided to drop in for a visit?
Hell Hole (NC16)
Starring Justin Cheung Kin Sing, Hedwig Tam Sin Yin, Jennifer Yu Heung Ying, Lam Yiu Sing, Raymond Chiu Wing Hung, Kate Yeung, Anna Ng Yuen Yee
Directed by Sam Loh
Sam Loh, the local filmmaker best known for the erotic thrillers Siew Lup and Lang Tong, is behind this barely-spooky, scattershot movie that finally sees the light after being delayed for three years. (And you wonder why.) Led by a  Hong Kong cast, Hell Hole — which counts the Singapore Film Commission (gasp!) as one of its backers — is a collection of three stories spanning 25 years (only the middle one, about a possessed eyeball, sticks out), all tied to a derelict hospital. The characters are annoying, while the scare-tactics are of the Halloween Horror Nights variety, cheesy and juvenile. Pass. (1.5/5 stars) In cinemas now
Photo: mm2 Entertainment
Barbarian: Georgina Campbell wonders if this is the way to the Batcave. 
Barbarian (M18)
Starring Georgina Campbell, Bill Skarsgård, Justin Long
Directed by Zach Cregger
A home-sharing cautionary not unlike Dave Franco's overlooked The Rental, Zach Gregger's creepy fright-fest sees Georgina Campbell checking into an Airbnb crib from Hell (actually, in a secluded Detroit neighbourhood, but close enough.) The suspense-meter starts running the second Bill Skarsgård (It's Pennywise) appears as a stranger who rented the same place, and the edge-of-the-seat anxiety doesn't let up until Justin Long arrives as another occupant (an actor mired in a #MeToo scandal), thus begetting another cycle of terror. Moral of the story: Always research where you stay (it's a nagging plot hole). That, and avoid homes with basements. Period. (3/5 stars) On Disney+
Photo: TPG News/Click Photos
Black Adam: Dwayne Johnson wants to get something off his chest. 
Black Adam

(PG13)
Starring Dwayne Johnson, Aldis Hodge, Sarah Shahi, Pierce Brosnan
Directed by Jaume Collet-Serra
The Rock follows his role as canine Krypto in DC's League of Super-Pets with this passion project — and dog of a movie — where he goes medieval as the eponymous deity in the fictional nation of Kahndaq. Enter the Justice Society — Hawkman, Dr Fate, Atom Smasher and Cyclone, or as Marvel-lites might gleefully call them Falcon, Doctor Strange, Ant-Man and Storm rip-offs — to de-escalate the crisis, and oh boy, do they suck as diplomats/world police. After the wall-to-wall Snyder-esque havoc (video-gamey, repetitive, migraine-inducing), why couldn't they simply send a certain meta-human (who turns up later) in the first place? Just saying. (2.5/5 stars) In cinemas now
Photo: TPG News/Click Photos