Amber Heard Reportedly Sold California Desert Home For US$1.05 Million To Pay Johnny Depp Damages
Amber Heard is said to have bought the Yucca Valley home in 2019.
Amber Heard has reportedly sold her California home after losing the multimillion-dollar defamation case against her ex-husband Johnny Depp.

The Aquaman actress, 36, is said to have made US$500,000 (S$688,000) profit by selling the US$1.05 million house in Yucca Valley, nearly double what she paid in 2019 for US$570,000.
A town of 20,000 people, Yucca Valley is located in California's San Bernardino County. ts nearest tourist destination is Joshua Tree National Park, about 16km due east. 
Built in 2015, the house covers over 2,450 square feet, and boasts rocks, mountains and desert views, The compound includes a 110-foot engineered bridge that leads to a mountainside gazebo.
Inside, the house includes solid iron front doors, a kitchen with a double griddle stove, and wiring for the whole home surround stereo system. 
The primary bedroom has dual walk-in closets and grand stone dual sinks, plus a soaking tub. Meanwhile, the garage spans some 1,200 square feet.

Heard allegedly bought the desert home in 2019 through an anonymous trust, with TMZ saying it was purchased pre-pandemic. It added values in the area have since shot up.
 

The news website said it had spoken to the new owner who said he had dealt with the actress's agents on the sale rather than Heard directly.
Depp, 59, sued Heard for libel over a December 2018 op-ed article she wrote in the Washington Post, which his lawyers said implied he abused her while they were together.

She has since said she can't afford to pay the damages awarded to the actor. But financial woes isn't her only reason to sell the house: Forbes reported that Depp fans have been doxxing her and sharing her address online.
 
A jury ruled Pirates of the Caribbean actor was defamed by the op-ed even though it never mentioned his name. He was awarded US$10.35million in damages.
Heard won on one count of her counter-suit, successfully arguing that Depp's press agent defamed her by claiming her allegations were "an abuse hoax" aimed at capitalising on the #MeToo movement. The jury awarded her US$2 million.
News of Heard's house sale comes after a mountain of documents related to the trial were unsealed over the weekend. The documents, which were viewed by The Daily Beast, shed light on each side's legal strategy and the heaps of evidence that were disregarded, like Depp wanting to submit Heard's nude pictures.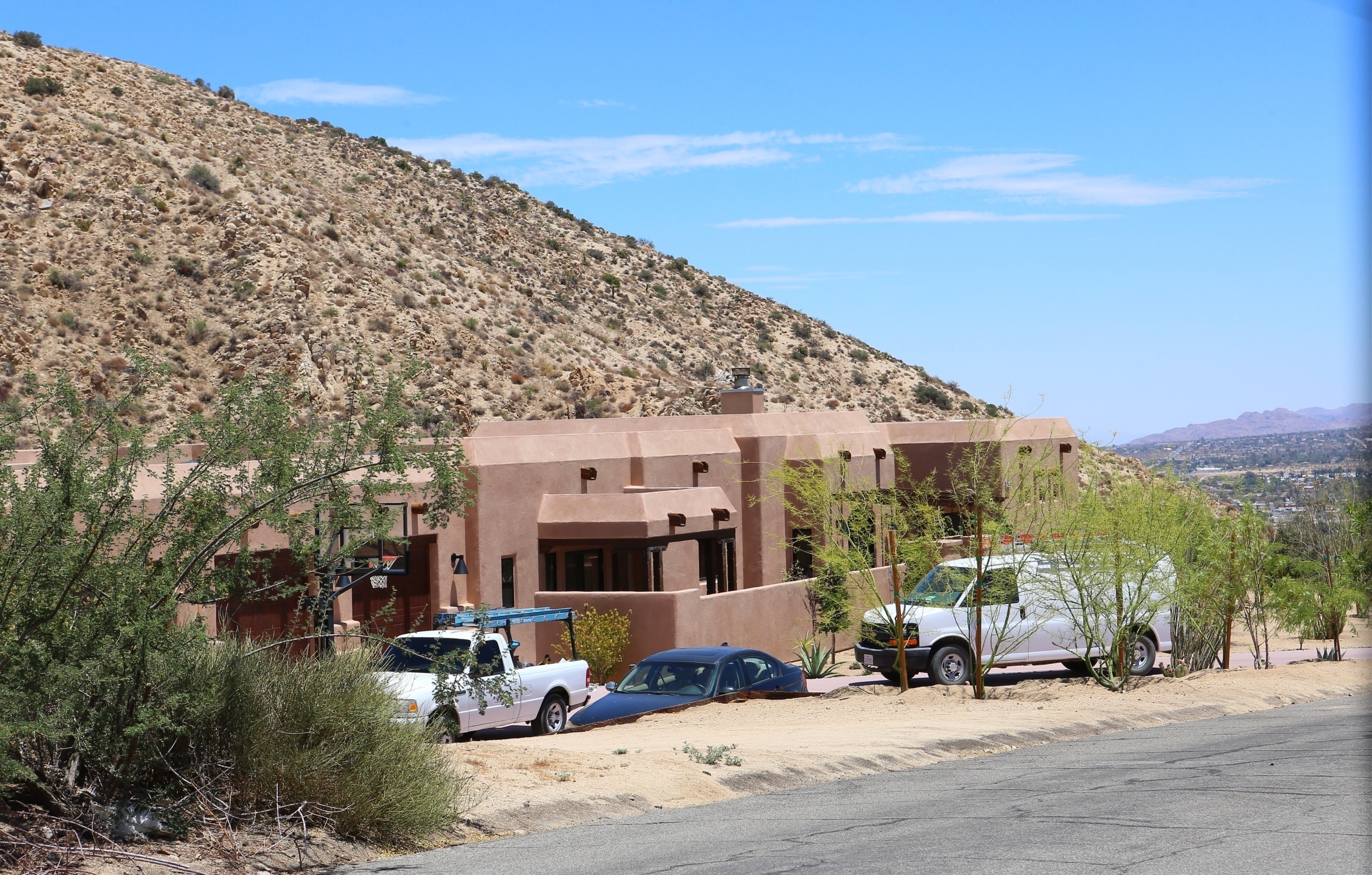 She's outta here: Amber Heard is believed to have moved out of her Yucca valley home immediately after she sold for over US$1 million. Seen here are trucks and employees start helping Heard move. Picture taken on July 31, 2022.
—  BANG SHOWBIZ
Photos: TPG News/Click Photos