Andy Lau, 61, Says He Drinks More Than 20 Cups Of Coffee A Day When He Works
How does his body take it?
The Wandering Earth II, the prequel to the 2019 sci-fi epic, premieres on Chinese New Year. The show's stars Andy Lau, 61, and Chinese actor Wu Jing, 48, as well as director Frant Gwo, have been on the press circuit promoting the movie.
Recently, they made an appearance on Douyin programme Opening Remarks where they shared filming anecdotes as well as their personal lives.
Wu Jing, who worked with Frant on the first installment of the film, said that the only thing that remains the same is the director's high consumption of coffee, to which Andy chimed in: "Who drinks more coffee? You or me?"
When Frant replied he has about five or six cups of Joe a day, Andy said: "I still drink more than 20 cups."
Hearing this, a shocked Wu Jing asked: "20 cups? Are your age-defying looks the result of drinking 20 cups of coffee?"
We'd like to know too.
Wu Jing took the words right out of our mouths
Coffee puts him at ease
Andy went on to share that he enjoys having a cuppa when he's free on set and he doesn't get heart palpitations or shortness of breath from all the coffee.
On the contrary, it makes him feel at ease, unlike other beverages.
"Drinking other [beverages] won't work and I can't have cold drinks," he said.
He continued: "l get scolded by my family for [drinking] coffee. I am not allowed to have coffee at home, which is why I enjoy working."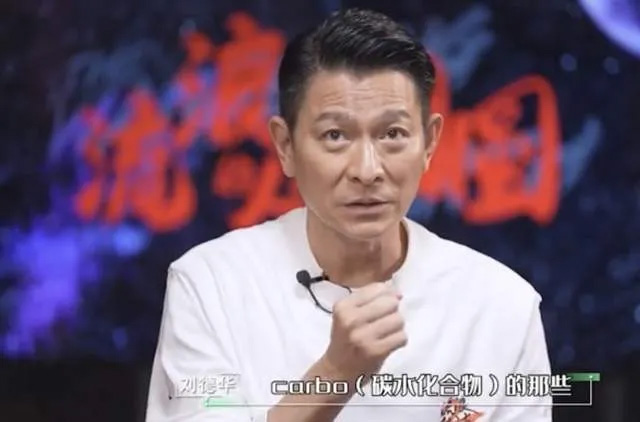 You are what you eat and drink
Andy previously revealed that he enjoys black coffee and finds that he sleeps very well when he has a cuppa before bed.
"It hypnotises me," he said.
Sharing more about his diet, Andy said that he has been a vegetarian for the past nine years.
He doesn't like food that is too greasy and abstains from carbs too. He is also disciplined about working out and insists on running every day.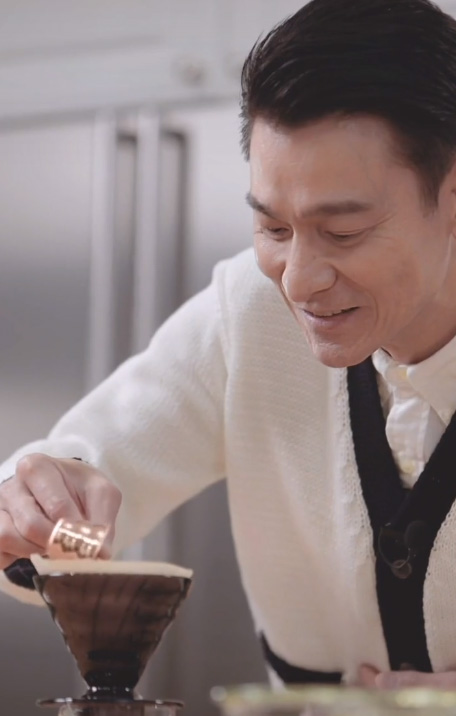 Find yourself someone who looks at you the way Andy looks at coffee
The Heavenly King's revelation shocked many netizens.
There were comments like "20 cups?! Your heart is really strong. My hands start shaking after five cups" and "Of course [your family] will scold you for drinking more than 20 cups a day".
There were some who were skeptical, saying he probably drinks decaf or uses really small cups.
Photos: Weibo