Anita Yuen Claps Back At Francis Ng Who Said Her Hubby Julian Cheung "Saved The World" By Marrying Her
Don't worry, it was all in jest.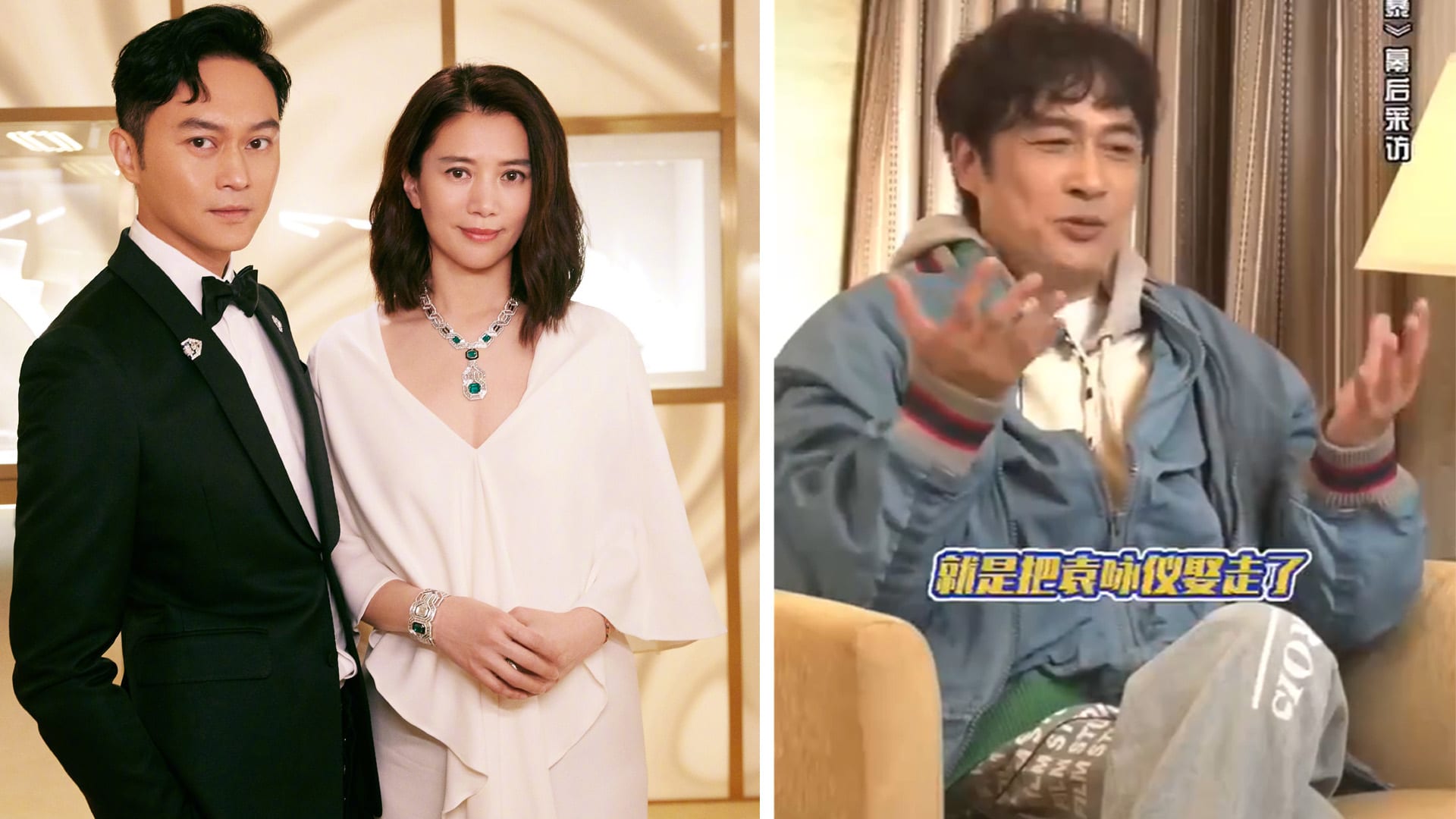 Francis Ng
and
Julian Cheung
's new movie
Death Notice
premieres in Hongkong next week and the actors have been on the press circuit promoting the suspense thriller.
During a recent interview, Francis, who plays the captain of a police task force in the movie, was asked to share his pal Julian's greatest strength.
Unexpectedly, he replied: "Marrying Anita Yuen… Julian is giving back to society and saving the world by marrying Anita."
He continued: "Anita can't come out to harm people anymore. The great Julian has taken her away. He has done a lifetime of good deeds!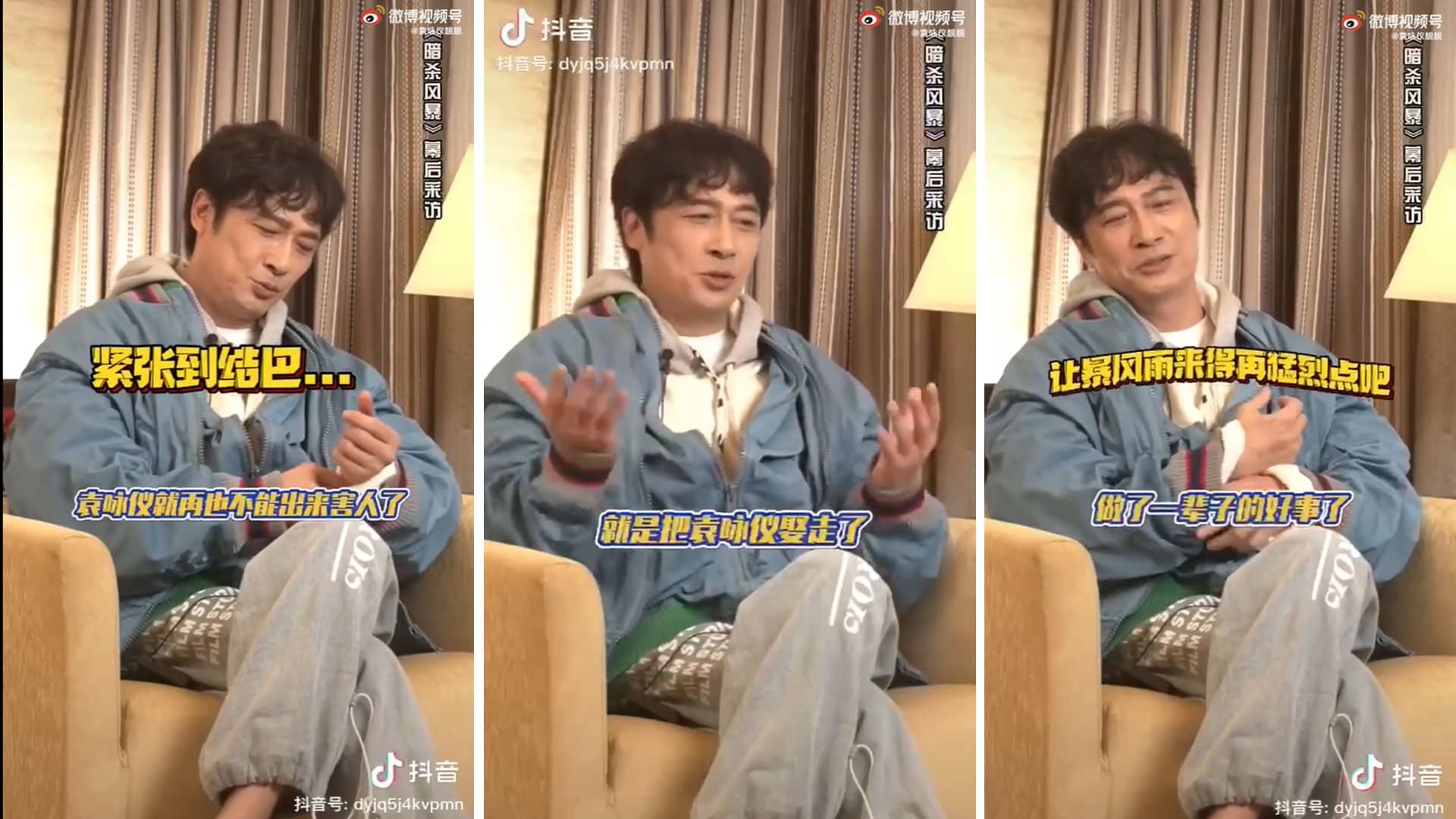 Don't worry, it was all in good fun.
In fact, this isn't the first time Francis has poked fun at the couple.
Previously, during an interview with Anita, a reporter asked Francis if Julian was afraid of him on set.

Francis replied: He even dared to marry Anita, why would he be afraid of me? , which left Anita speechless and amused.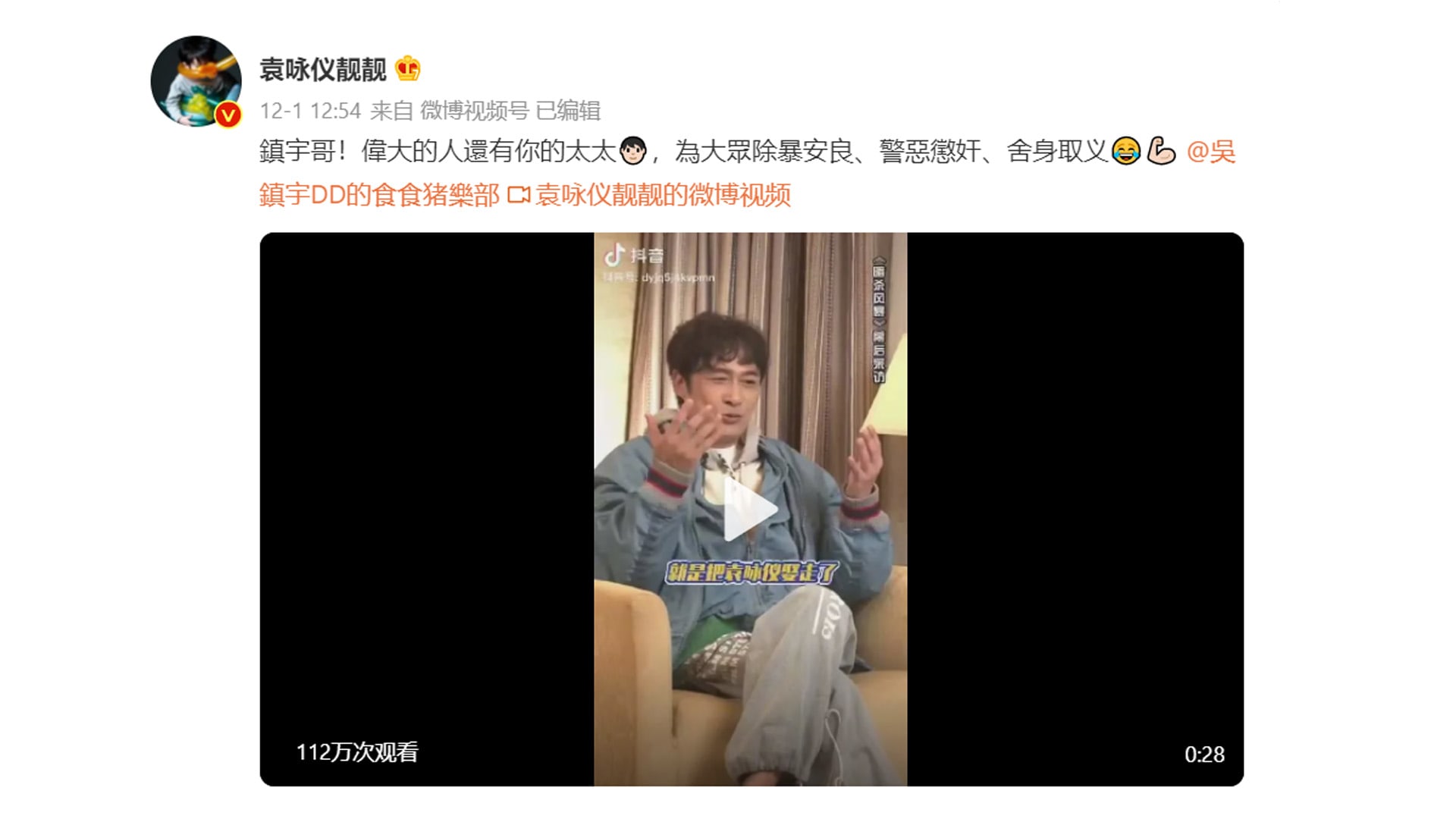 Anyway, back to Francis' recent interview.
Not one to miss the chance to take at a dig at Francis, Anita shared the video of his interview with the caption: "Chun Yu gor, another noble person is your wife. She helped the public to eliminate violence, punish crimes and sacrificed herself for justice.

Netizens could not get enough of the banter between the two, leaving comments like "I knew this day would come" and "You guys need to fight it out in order to resolve your grievances".
Your move, Francis.

Photos: Anita Yuen/Weibo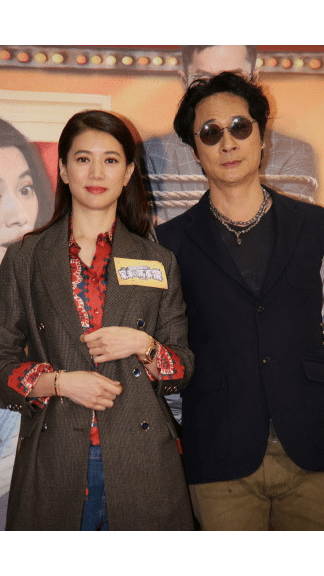 Photos: Anita Yuen/Weibo, TPG