Annie Yi, 53, Was Called "Grandma" By A Netizen 'Cos Of Her White Hair; She Replies With So Much Grace
She's totally unbothered by people picking at her 'flaws'.
Taiwanese singer-actress Annie Yi gets a lot of flak online due to her outspoken personality and penchant for over-sharing every once in a while, but it seems like all these has helped the 53-year-old develop some serious skills when it comes to countering trolls and haters with grace.
Recently, she uploaded a video on Douyin, that showed her posing for the camera in full glam mode.

The vid was soon flooded with comments from fans and netizens praising Annie's age-defying good looks.
Honestly, her white hair's barely visible
However, a number of them also took notice of the fact there was white hair nestled in between Annie's otherwise jet-black mane.
Some netizens were really happy that Annie didn't seem to be hiding her greying hair, with one writing: "Even those few strands of white hair look so exquisite".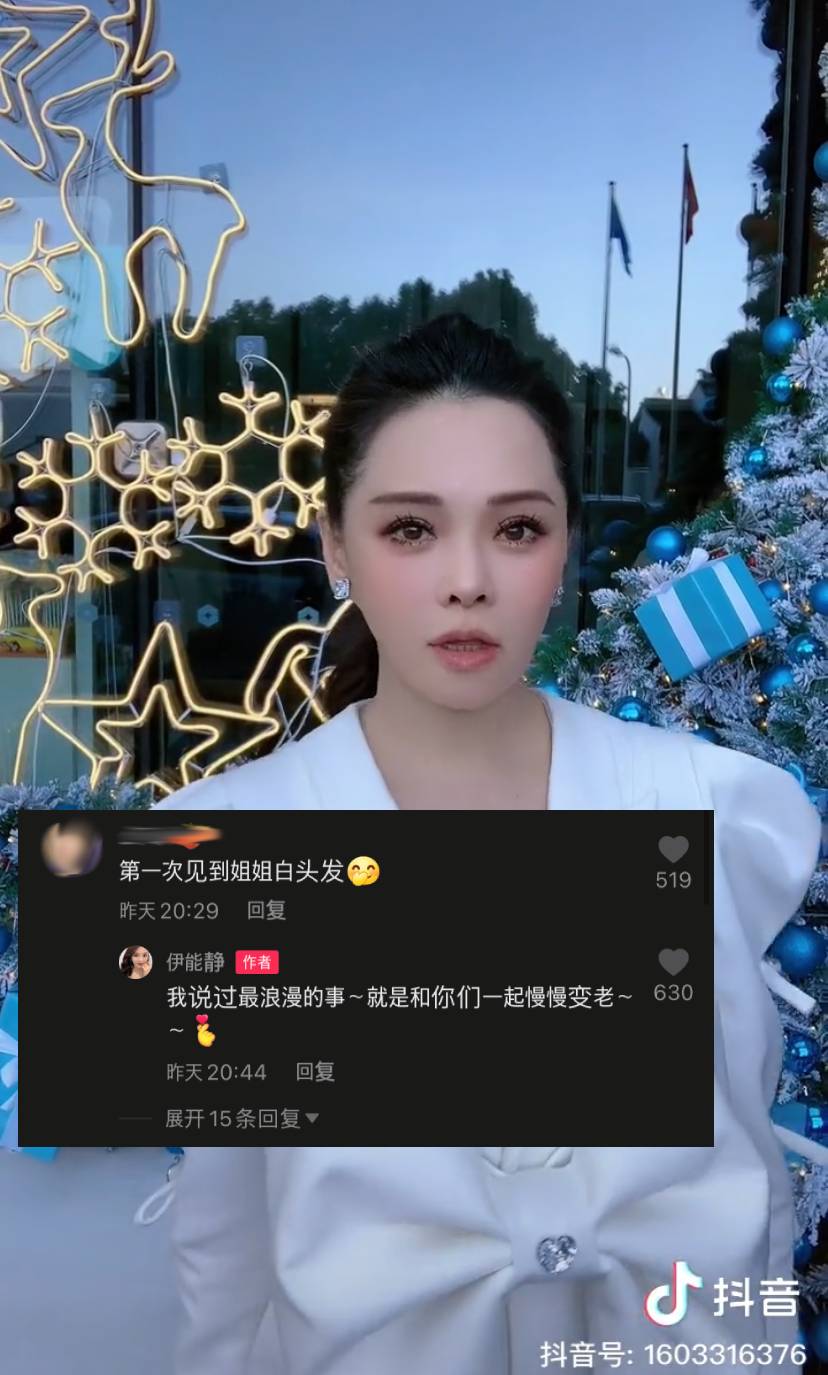 She's making it clear
Even though this isn't Annie's first time making headlines 'cos of her white hair, there were still netizens who couldn't stop talking about this very natural process of aging, which let's be honest, wouldn't be an issue if Annie wasn't in showbiz.

"First time seeing older sister's white hair," commented one netizen. In reply, Annie wrote, "I've said this before, but the most romantic thing is to be able to slowly grow old with you guys", which for the uninformed, is a line from Taiwanese singer Zhao Yong Hua's song 'The Most Romantic Thing'.

In another reply to a fan, Annie also revealed that she does not intend to dye her hair to cover up any white hair.
Don't try to come for her
But of course, since this is the Internet we're talking about, one particularly cheeky netizen saw fit to address Annie as his "grandma".
"Grandma, you're really pretty," the netizen wrote. But, instead of getting angry, Annie left this very sporting reply.
"My grandson, you're really obedient," she wrote.
Guess she's really a seasoned pro when it comes to dealing with hate comments.
Photos: Annie Yi/Douyin, Annie Yi/Weibo