Annie Yi Explains Why The Furniture In Her Beijing Home Looks So "Tattered"
It's no secret that everyone loves oohing and aahing at celebrities' swanky homes and the fancy, likely very expensive furnishings within, but Annie Yi's house tour apparently got some folks wondering why her stuff doesn't exactly look shiny and new.
The Taiwanese singer-actress, 53, has been based in China since marrying Chinese actor Qin Hao and recently took to social media platform Xiaohongshu to post a video of the interior of her Beijing pad.
She started by showing off two intricate crystal chandeliers, one of which she had shipped in from France after a "two to three-month wait". The other was picked up at an antique store from the same country.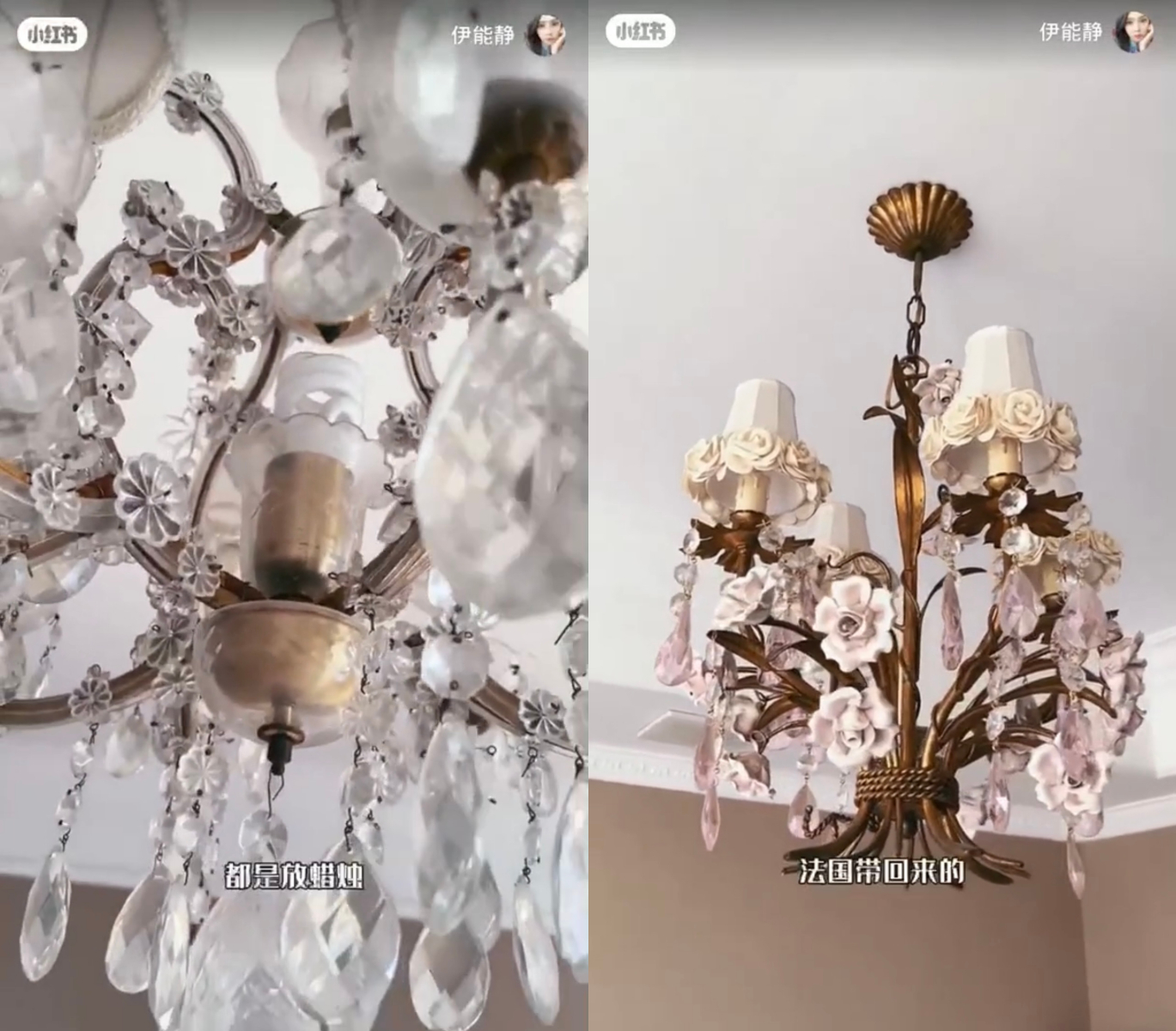 Shiny and pretty
In fact, the whole place has quite a distinct European style and is filled with "little antique corners" — as Annie put it — featuring old cupboards, sofas, and tables.
But we guess not everybody can appreciate such an aesthetic, with the star revealing that many people have asked her why all the furniture in her house "looks so tattered".
Well, that's 'cos some of them are probably almost as old as — or even older than — Annie herself. Pointing to the upholstery of one of the chairs, she said: "If you think about it, this fabric may not have been changed in decades."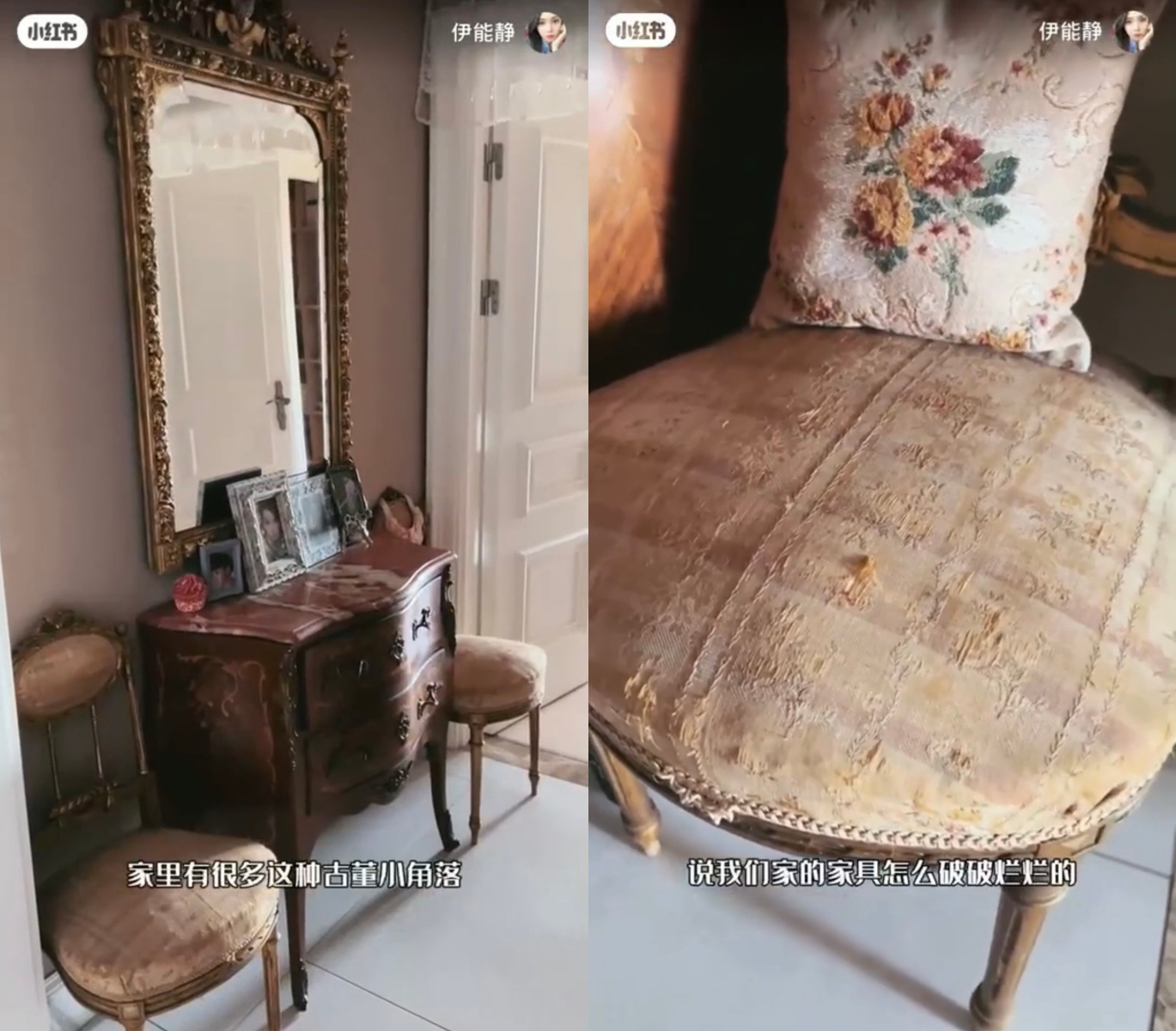 Wonder how many people have sat in that
Annie then went over to the living room to introduce more of her antique collection, including an oxidised silver teapot, a faded wooden cabinet that she emphasised is "not dirty", and an ornate screen that you probably won't find in most houses.
Netizens were left impressed by the mini tour and remarked how Annie's home looks more like a movie set or that it belongs "in the last century" (in a cool way, of course).
Given how much antique and vintage items are known to cost, we wonder how much all that "tattered" furniture is worth.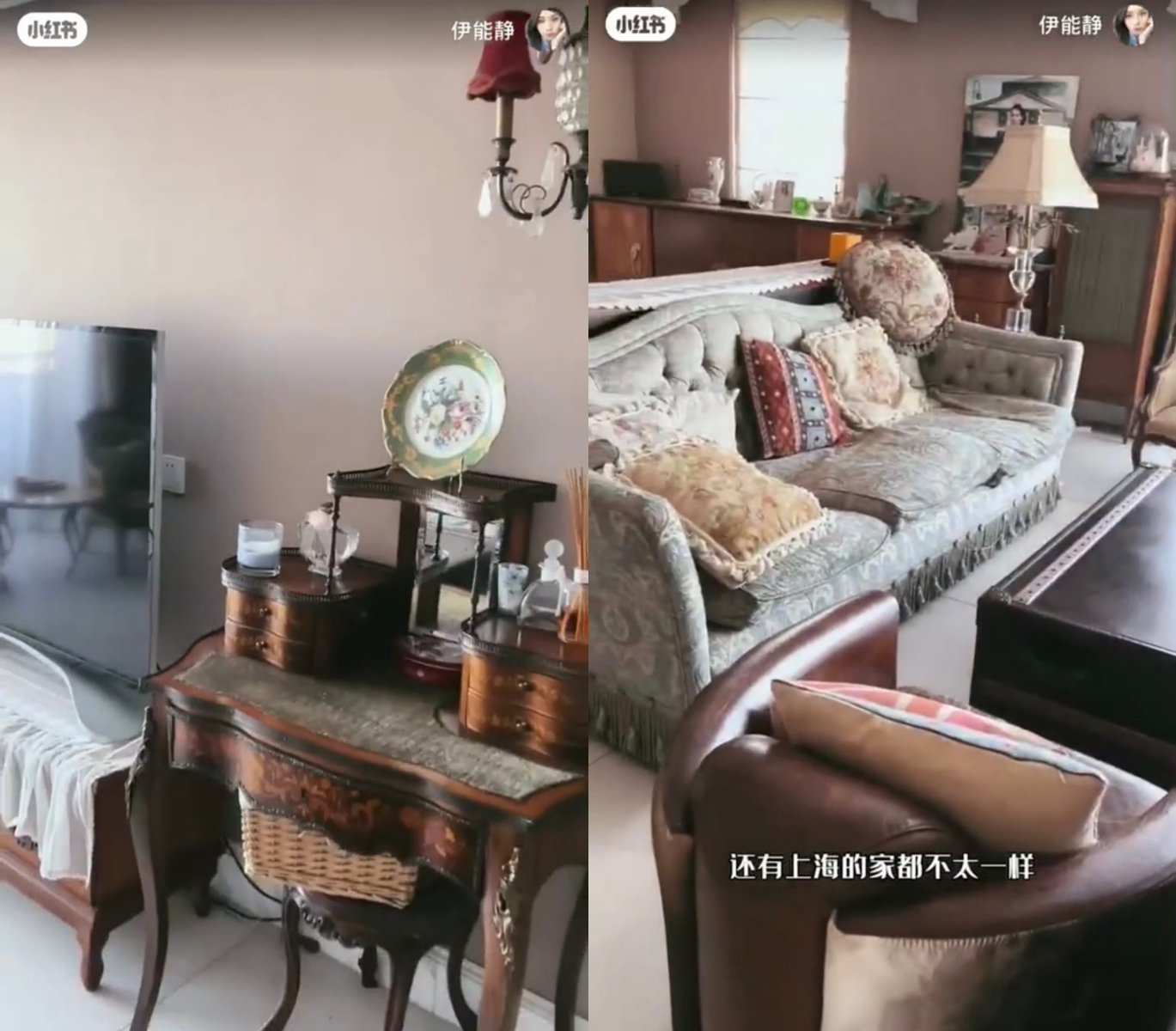 A glimpse of her living room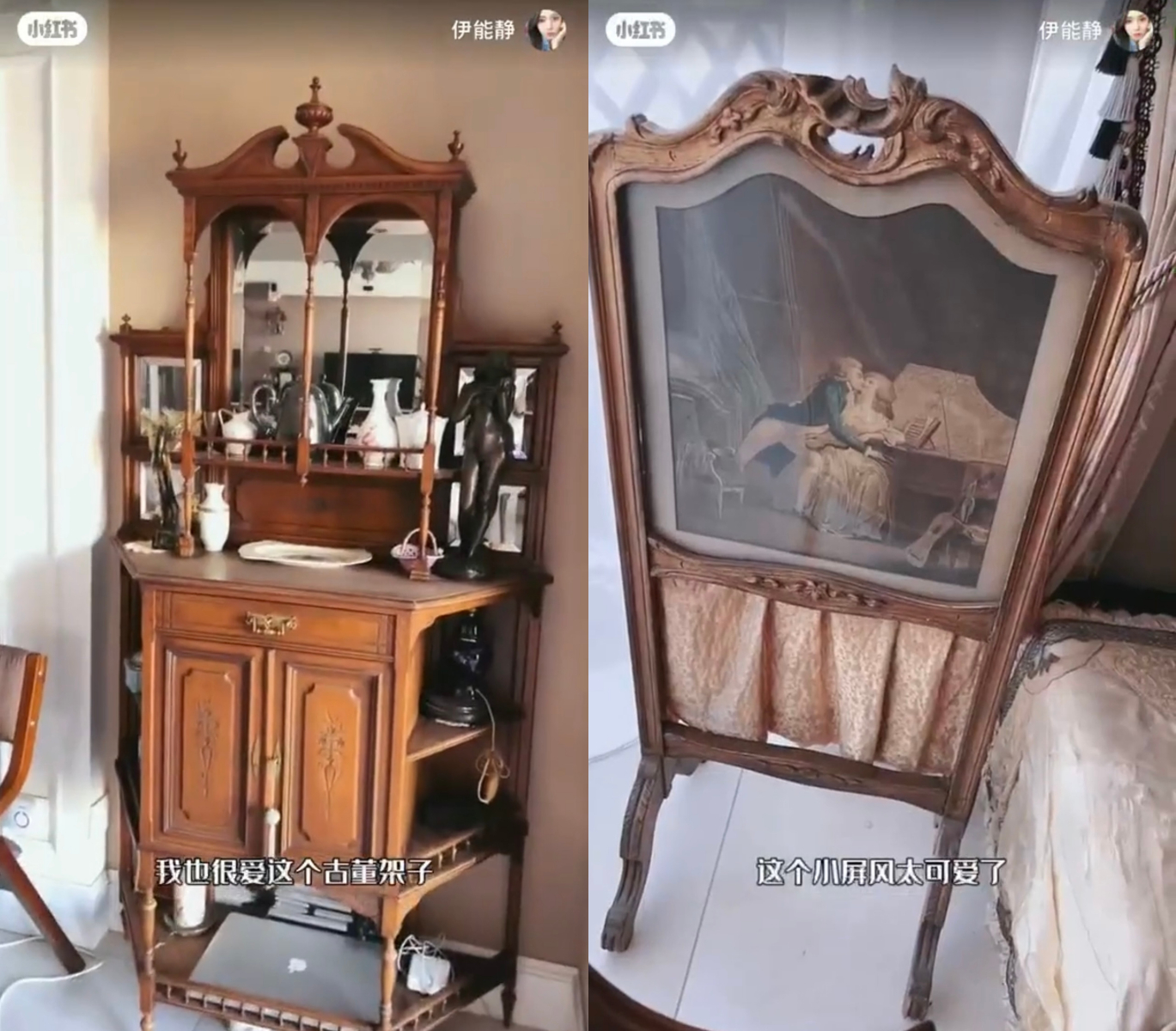 The Muji aesthetic is clearly not for her
Photos: Annie Yi/Xiaohongshu and Weibo