Ayden Sng turns up at fan's singing competition to show support
The 29-year-old Mediacorp actor says "being there for each other's wins" is what his fan club is really all about.
We've been to concerts and performances to support celebrities, but have you ever had your idol turn up to cheer you on for a competition? 
Well, not everyone is as lucky as this fan of Mediacorp actor Ayden Sng, 29.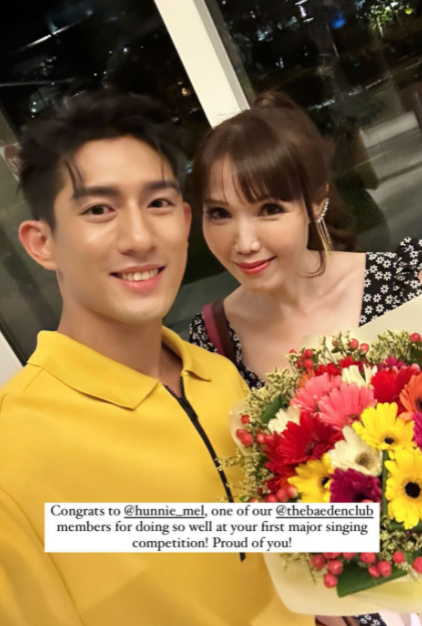 Ayden and his lucky fan Melissa
Last night (Jun 7), Ayden shared on his Instagram Stories a selfie he took with his fan Melissa Lim, who had competed in the Golden Age Talentime 2023 finals.
"Congrats to [Melissa], one of our The Baeden Club members, for doing so well at your first major singing competition! Proud of you!"
And it turns out, Ayden wasn't the only one who was there to support Melissa.
Sharing a group photo with other members of his fan club who had turned up as well, Ayden wrote in another IGS: "So heartening to see you all being there for each other's wins — that's what our community is really all about."
Ayden later revealed that he "lowkey wanted to sit in as an audience" but his work, unfortunately, ended too late for him to catch Melissa on stage. 
It's okay Ayden, we're sure Melissa was still over the moon when you appeared after the show.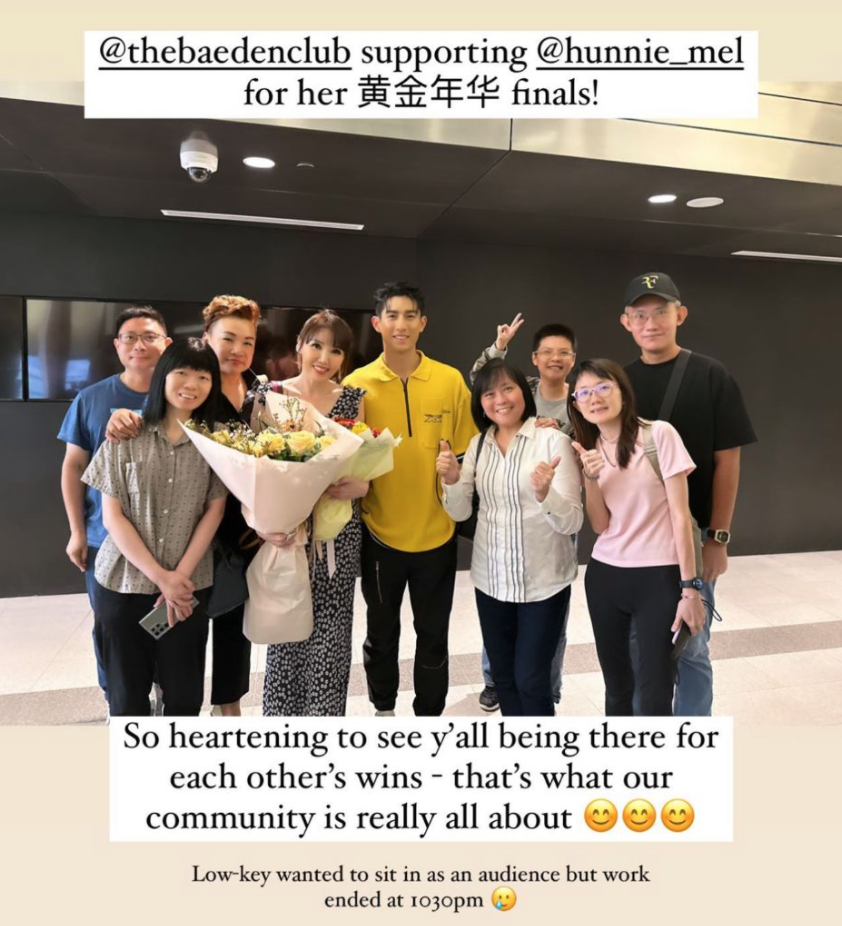 Fanclub goals
Photos: Ayden Sng/Instagram
Catch Ayden in Silent Walls on meWATCH below: