Barbie Hsu Rubbishes Ex-Mother-In-Law's Claims That She & Sister Dee Hsu Take Drugs
Zhang Lan also accused Barbie of cheating on her son Wang Xiaofei when they were married.
Things between Taiwanese actress Barbie Hsu, 45, and ex-husband, Chinese businessman Wang Xiaofei, 41, have taken a turn for the worse a year after their divorce.
Earlier this week, Barbie took Xiaofei to court for failing to pay alimony since March.
She claimed that the accumulated amount has reached more than NT$5mil (S$220K) and has applied to the Taipei District Court to seize part of Xiaofei's assets in Taiwan, which includes his shares in the popular S Hotel.
Xiaofei clarified that he had continued to pay child support for their two kids, eight-year-old daughter Hsi-yueh and six-year-old son Hsi-lin, and maintenance to Barbie, but not additional family expenses and utility bills for their luxury home in Taipei as Barbie has remarried.
He added that he has paid over NT$40mil (about S$1.77mil) the past year and shared a detailed breakdown of the expenses.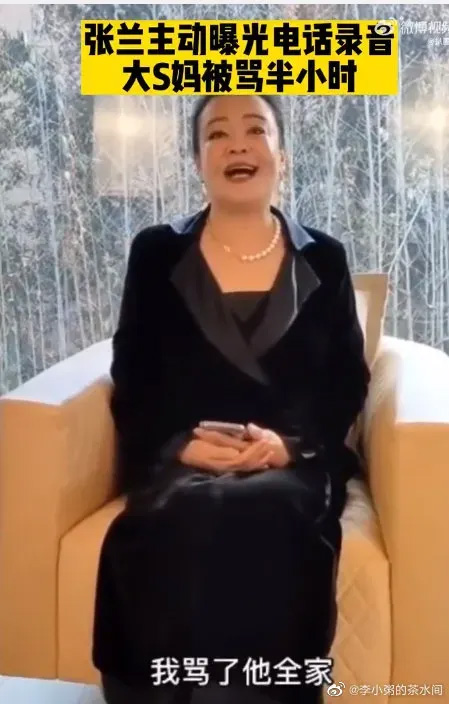 Zhang Lan joins in on the drama
Now, Xiaofei's mum, Chinese entrepreneur Zhang Lan, has stepped in to speak up on behalf of her son.
On Tuesday (Nov 22), Zhang Lan, 63, posted a statement on Weibo, accusing Barbie and her lawyers of resorting to threats to get the most out of the divorce, cheating on Xiaofei with her now-husband Korean rapper DJ Koo, 53, and trying to squeeze Xiaofei for more money post-divorce, among other things.
Zhang Lan also shared details of voice messages between herself and Barbie's mother, allegedly revealing that Barbie and her sister, host Dee Hsu, "take drugs every day".
Barbie has since posted a six-point rebuttal of the allegations on Facebook.
She wrote that she and Dee cannot take drugs as the conditions of their "hearts are not good".
"My sister works an average of four days a week and lives with her parents-in-law and children, so there is no opportunity for her to take drugs. I personally have no interest in drugs… we are very law-abiding," said Barbie.
Taiwanese model Pace Wu also came to Barbie's defense saying that it is impossible for the latter to take drugs as she suffers from epilepsy.
"[She] has epileptic seizures when she's tired, how can she possibly take drugs? Many years ago, we went for a meal after a yoga class and she had a seizure in the restaurant, and an ambulance was called to take her to the hospital. That was the first time. After giving birth, her health worsened, and she has had countless episodes so far," wrote Pace.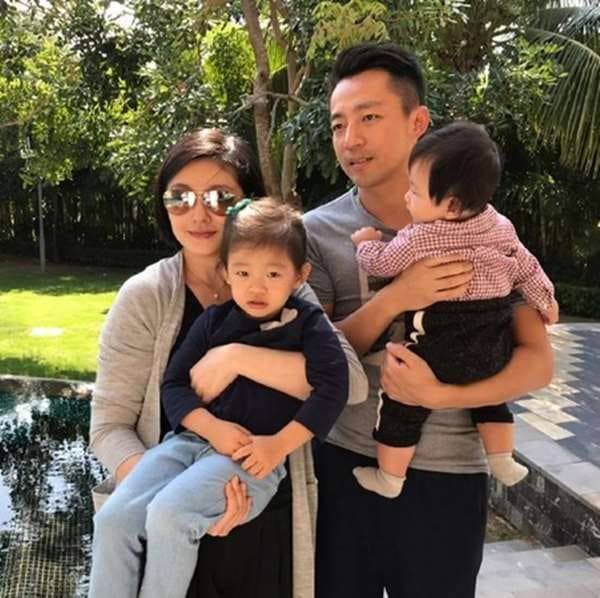 Barbie, Xiaofei, and their kids
As for the alimony, Barbie said she did not receive the NT$40mil that Xiaofei claimed to have given, but she does get NT$1mil (S$44.4K) every month for "compensation for physical and mental hurt". 
The NT$5mil that she is trying to recover, however, is for their kids.
"But he blocked me so I was unable to remind him immediately, causing him to breach the agreement and inadvertently break the law," she said.
Barbie also denied cheating on Xiaofei during their 10-year marriage, saying she has "no energy and cannot be bothered to cheat".
"A person has to be responsible for his own doing. [You] blame me for everything that happens, don't harm the innocent," she added.
Photos: Barbie Hsu/Facebook, Zhang Lan/Weibo