Barbie Hsu's Ex-Mother-In-Law Zhang Lan Sobs During Live Stream That She Wants To Have Her Grandchildren Back Even In Her Dreams
She announced this on the same day Barbie's wedding photos were released.
On Wednesday (June 22), Taiwanese actress Barbie Hsu's new husband, Korean singer DJ Koo revealed their highly anticipated wedding photos on tvN variety show You Quiz On The Block.
After the pics started trending, people were obviously very happy for the oh-so-loving newly-weds. Um, with the exception of some. No, we're not referring to Barbie's ex-husband Wang Xiaofei — we're talking about his mother, Zhang Lan.
In fact, on that very same day Barbie's wedding photos were released, the 63-year-old founder of restaurant chain South Beauty Group went live on Douyin to sob that she's "very lonely" and really wants to have her grandchildren back by her side.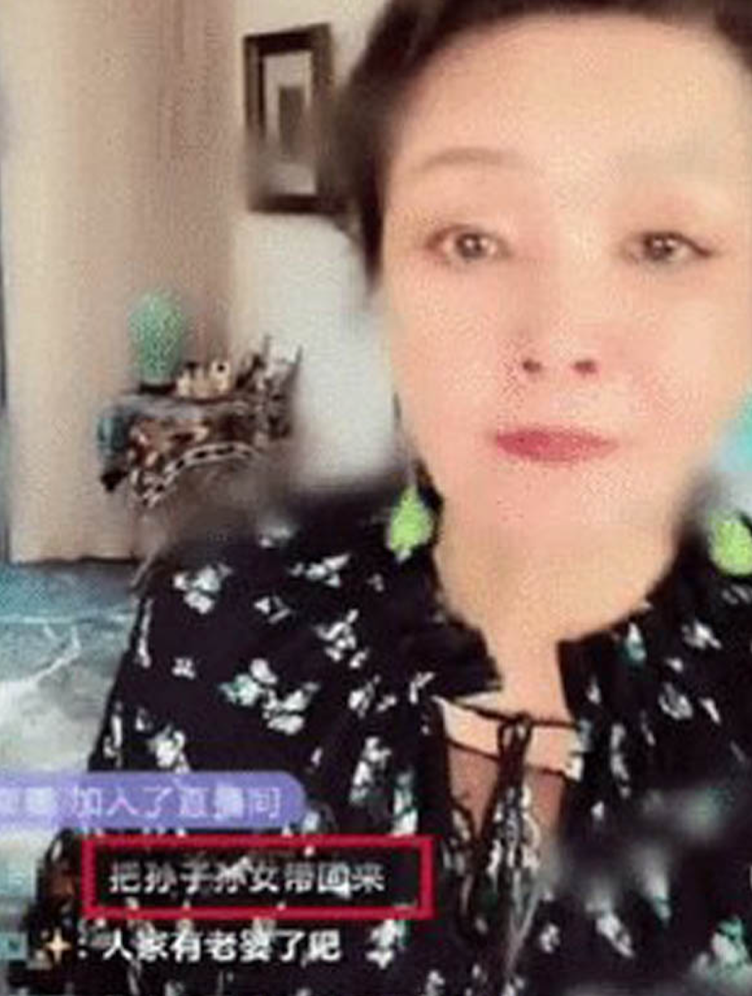 Here comes the waterworks?
During the live stream, a netizen left a comment telling Zhang Lan to get her grandkids back [from Barbie]. Barbie and Wang Xiaofei have two kids together — seven-year-old daughter Hsi-yueh and five-year-old son Hsi-lin.
Her reply? "Even in my dreams I wish to have my grandson and granddaughter back."
Zhang Lan, who was getting all emotional and teary-eyed, then whimpered: "[I'm] very lonely! Luckily I still have many darling fans."
Very quickly, her melodramatic live stream became a hot topic among netizens and some even felt that Zhang Lan "really seems quite pitiful." 
However, many netizens still did not buy her sorrowful act.
One netizen wrote: "Control your own son first! If you really care about your grandson and granddaughter, [you] should prevent them from getting disturbed so that they can enjoy their childhood, that's what a grandmother should do, instead of being all talk and no action."
"What right does she have to take them away? Their mother gave birth to them, if you want to babysit go give birth to one yourself," scorned another netizen. 
Zhang Lan and her son, Wang Xiaofei
Since Barbie and Xiaofei's divorce, the latter has been plagued by rumours of infidelity while they were still married. 
Zhang Lan had also taken to her Douyin live stream previously to openly express her disapproval of Xiaofei's rumoured girlfriend Zhang Yingying. She even called the 26-year-old actress a "smelly bug" at that time. 
Looking at their very complex relationships, one netizen derided: "One live streams 24 hours a day, the other is hitting on girls 24 hours a day. [You want to] bring your grandkids home to turn them into left-behind children?"
Photos: Wang Xiaofei/Weibo, PBE Media