Benjamin Tan, 29, Just Bought His Dream Car, A Jaguar; Says It's A Goal He Slowly Worked Towards
The Mediacorp actor, who says he has an "old soul", adds that some of his friends have asked him why he chose to buy an "ah pek car". 
No part of this story can be reproduced without permission from 8days.sg.
There's a new Jaguar on the block, and it belongs to Mediacorp actor Benjamin Tan.

The 29-year-old actor shared a Instagram Story post earlier this week, revealing that he's now the proud owner of his dream car — a Jaguar E-Pace Prestige.
8days.sg spoke to the actor to find out more about his new ride.
"When I was looking for a new car this time round, it was actually between this Jaguar or a Porsche Panamera, but I guess you know with all the rising costs of living in Singapore, and the COE [Certificate of Entitlement] increase too, it felt like it wasn't a wise financial decision to get the Porsche," the actor shared in a phone interview.
Though he declined to reveal how much he paid for his new ride, Benjamin did share that it is a three-year-old second-hand car.

A quick search shows that a second-hand Jaguar E-Pace Prestige goes for about S$120,000 to S$140,000.
Benjamin with his previous ride, a Mercedes C180 which had about two years left on its COE.
The actor, who was driving a Mercedes C180 before this, shared that he managed to get a pretty good deal when trading in his previous car, which helped to further bring down the price.
"I like cars, but I'm not exactly an expert when it comes down to the technical stuff. For me, it's more of the comfort of driving the car, and we all know like how Singapore roads are actually not exactly that big also, so we can't really speed or race," Benjamin said, adding that practicality is an important factor for him too.
"When we go out for filming, we have to take note of things like having to place our clothes at the back, so two-seaters... I won't consider them. Maybe when I strike Toto or something, then I'll buy a sports car as a second car," he laughed.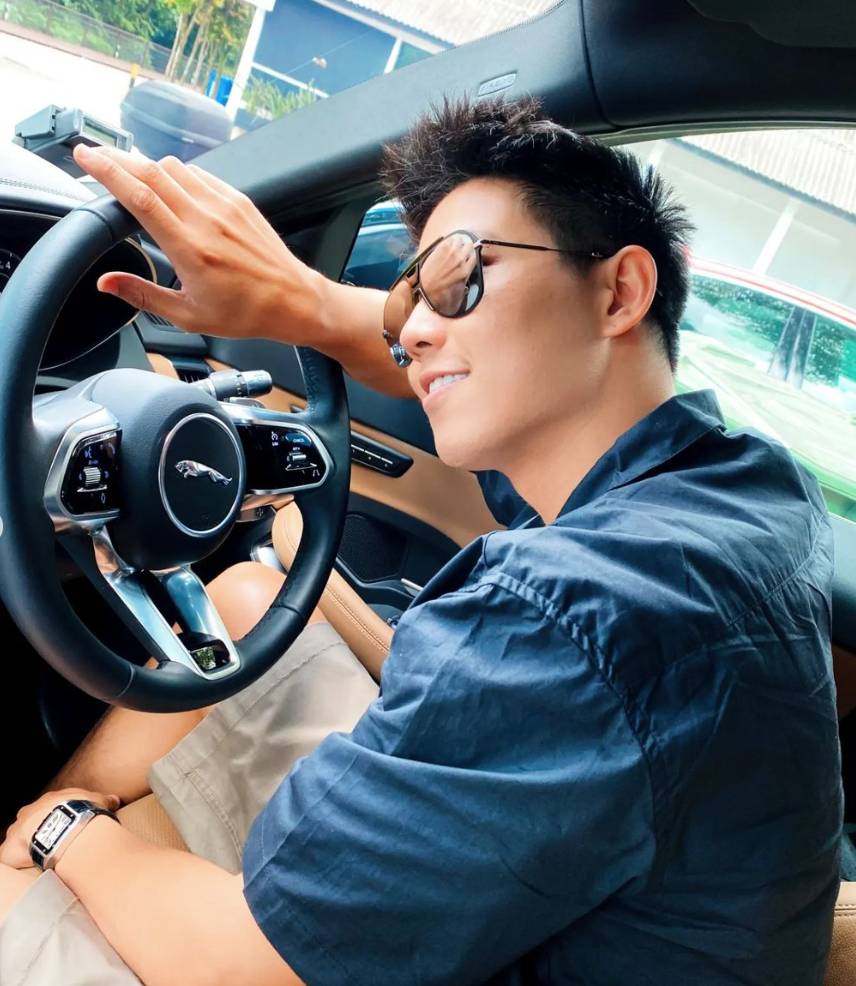 A Jaguar is not just for the older crowd, okay?
Benjamin went on to share more about how he fell in love with his car.
"I think previously, a lot of people would think that a Jaguar is more for the mature crowd. But after [Korean drama] Hotel Del Luna, where all the cars in [Korean actress] IU's garage were all Jaguars, that's when they started to attract my attention. I had the opportunity to test drive their car for three days last year, and it was an E-Pace as well. I was quite surprised by how luxurious and modern and young it actually looks, and the drive was pretty smooth also," he shared.
He went on to say that a couple of his friends were initially taken aback by his choice, with some even asking why he chose to buy an "ah pek car".
"I mean I am an old soul. There's a lot of things that I like that people don't understand as well, so I guess my friends don't find it too surprising [in the end]. I'm a bit of a homebody too, so I'm like an old man in that sense," he joked.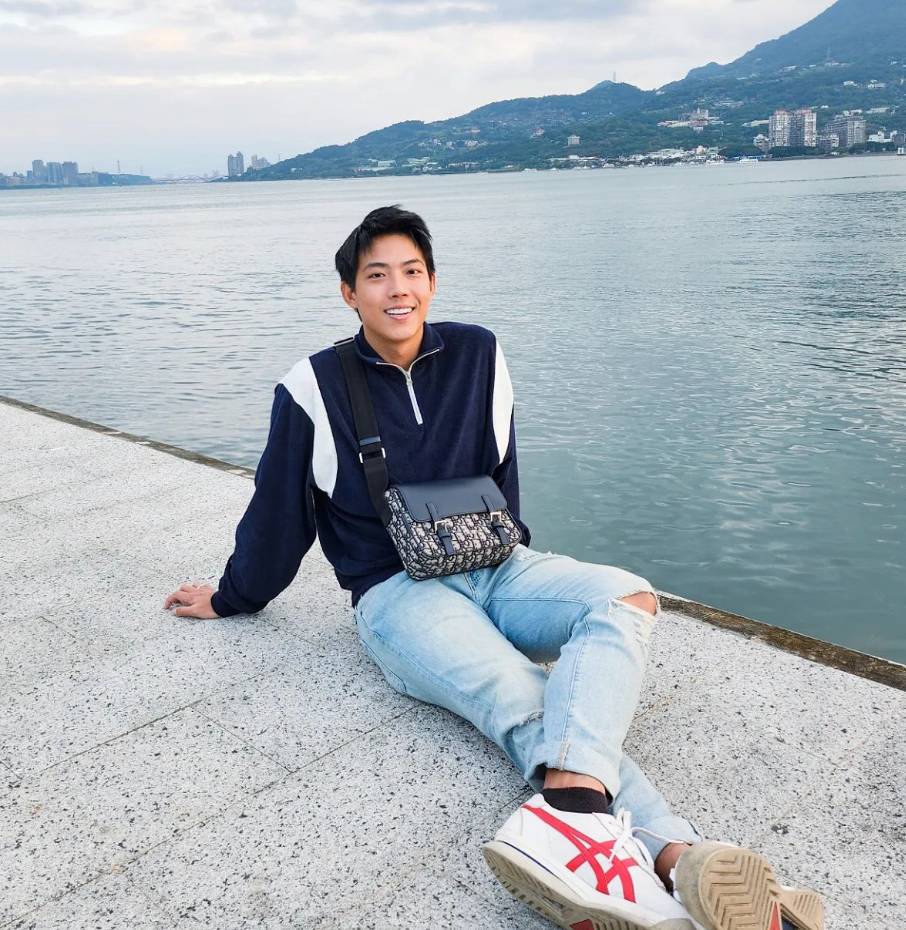 All about that drive.
The actor also shared this is indeed a big purchase for him, but he did feel that it's "the right time" for him to do so.
"I've been there too when you're looking up to other people, who are buying Mercedes and all that.  I guess this is more of a progression in life," said Ben.

"My first car was a Nissan Latio, and it's a very, very old car. So it's more of setting a goal for yourself and slowly working towards it. Most importantly, make sure it's within your financial means. Don't just buy [a car] 'cos you want to impress your friends and people around you. At the end of the day, you're the one paying for it."
Photos: Benjamin Tan/Instagram, Benjamin Tan