Benjamin Tan, 30, Shares Pics Of His One-Bedder Condo That He Says Is Inspired By A Laboratory & Art Gallery
The Mediacorp actor tells 8days.sg about the inspiration behind his place and why he thinks he needs to move to a bigger place in the future. 
No part of this story can be reproduced without permission from 8days.sg.
Nothing beats returning to a comfortable home after a long day at work so it's really important to make it as cosy as possible.
And that's exactly what Mediacorp actor Benjamin Tan did to his place — a one-bedroom condo situated at the heart of Joo Chiat, an area the 30-year-old describes as "very chill and zen".
Sharing some pics of his crib on Instagram on Thursday (Sep 14), Ben wrote: "A place where I call home and rest my mind. I will choose to stay home any time. Though a temporary place, because I know I'll definitely move to another house in the future, I definitely appreciate the personal touch to it."
When 8days.sg reached out to Ben, he shares that he's currently living in a 630 sq ft one-bedder with three balconies.

"I think the size is quite substantial considering how small new developments can be nowadays," he says.
Ben goes on to talk about his inspiration for the house.
"I've always known that I love a stainless-steel-themed house, yet it doesn't lose the warmth of how a home should be like. In a nutshell, it's like walking into a laboratory, like the house of the female lead in the Netflix show Somebody," he says.
The actor also zhushed up his house with lots of artwork. 
"Personally, I love collecting artworks from sculptures to figurines, and paintings from artists around the world. So I tried incorporating a touch of the feel of an art gallery into the home."
A laboratory that's also an art gallery? Interesting...
Catch Ben in Mediacorp drama Strike Gold on meWATCH below:
What we're seeing in Ben's IG post is still not the end product. 
"I would say it's been a year since I moved back in, and yet every day there are new ideas popping up in my mind of how the place should look like," he says. 
"It's a constant brainstorming session. Home owners usually won't be totally satisfied with what their place looks like. It doesn't help that I love interior designing, since I studied ID before and am involved in furnishing works, so I'm always on my laptop or phone looking at interior designing ideas or home furniture launches," Ben adds.
The actor says his favourite spot in the house is the living room, because that's where he spends most of his time with his two dogs, Toki & Pencil. 
"They love hanging around wherever I go, as though they're my personal bodyguards. The three of us would lie on the sofa and just chill and watch TV, though they're always sleeping," he chuckles. 
It is also where Ben winds down to take his mind off work.
"I would look out to my main balcony where all my plants are and just drift away. I even planted a frangipani tree in my planter!" saiys the proud plant dad. 
Does Ben enjoying staying home a lot more now that his house is so cosy and comfy?
"When I was younger, I went out more often. I guess it's because my parents were very strict with me, and I wasn't really allowed to hang out with friends after school. So when I finished my NS, it sort of felt like freedom when I was allowed to stay out late," he recalls 
Things changed after Ben turned 25, when he entered showbiz.
"[Now] I love my me-time just staying at home. The time I spent reading, attending to my plants or just simply not doing anything is the best," he says.
"Having friends over is always great because after hanging out, even till the wee hours, I can just wash up and go to bed without having to drive back home," he laughs.
He also proudly says that he has a "substantial alcohol collection" so it's great to "have close friends over to talk about life, the financial market, or discussion of future plans over a bottle of wine."
Despite how much time Ben has spent on his current place, he already has his sights on getting a bigger space in the future. 
"My wardrobe is like bursting! As entitled as this sounds, I feel like I need an entire room as a walk-in-wardrobe," he chuckles.
Ben's Popmart Molly collection
The sofa where Ben unwinds after work. Oh, spot the doggo!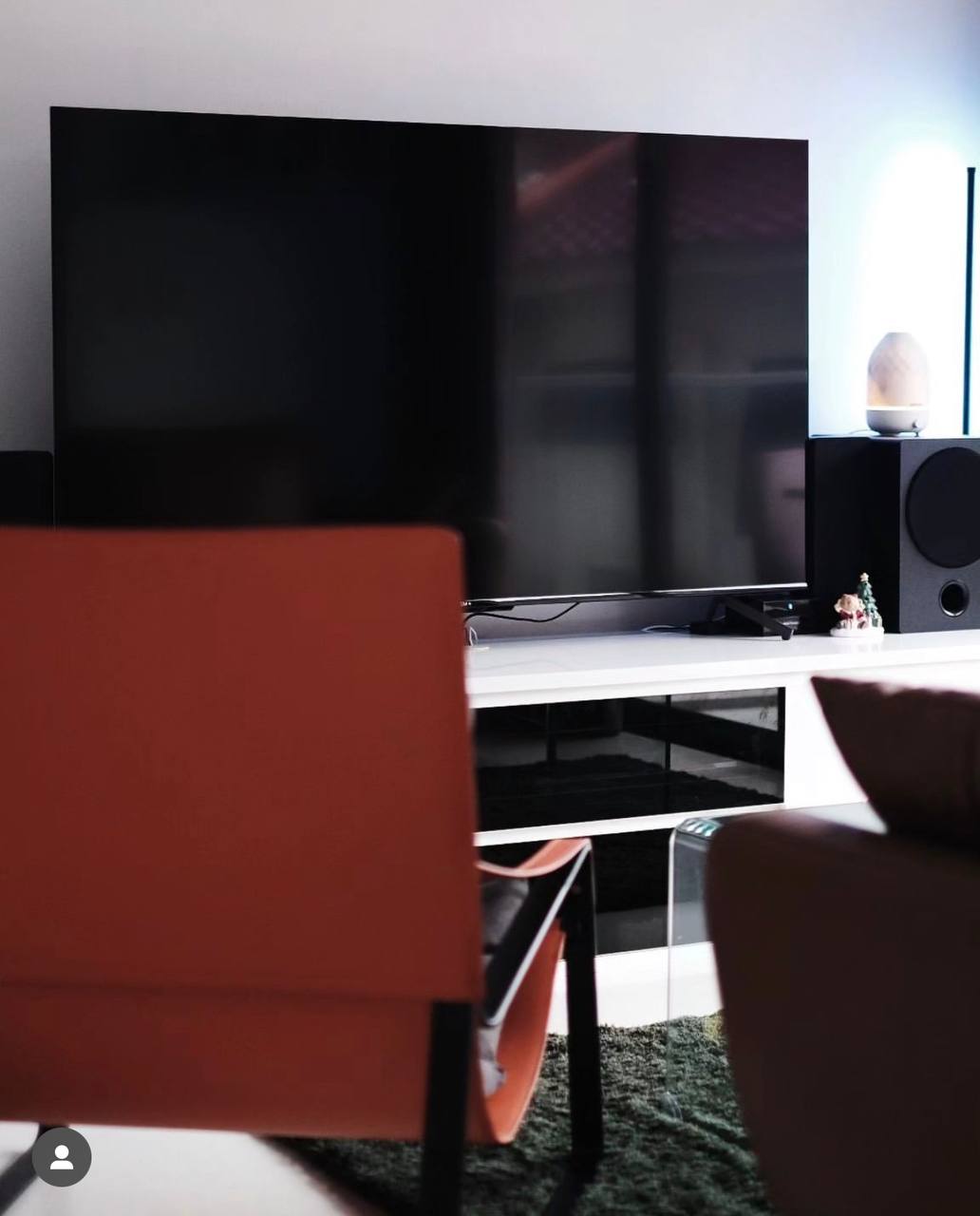 A very simple TV set up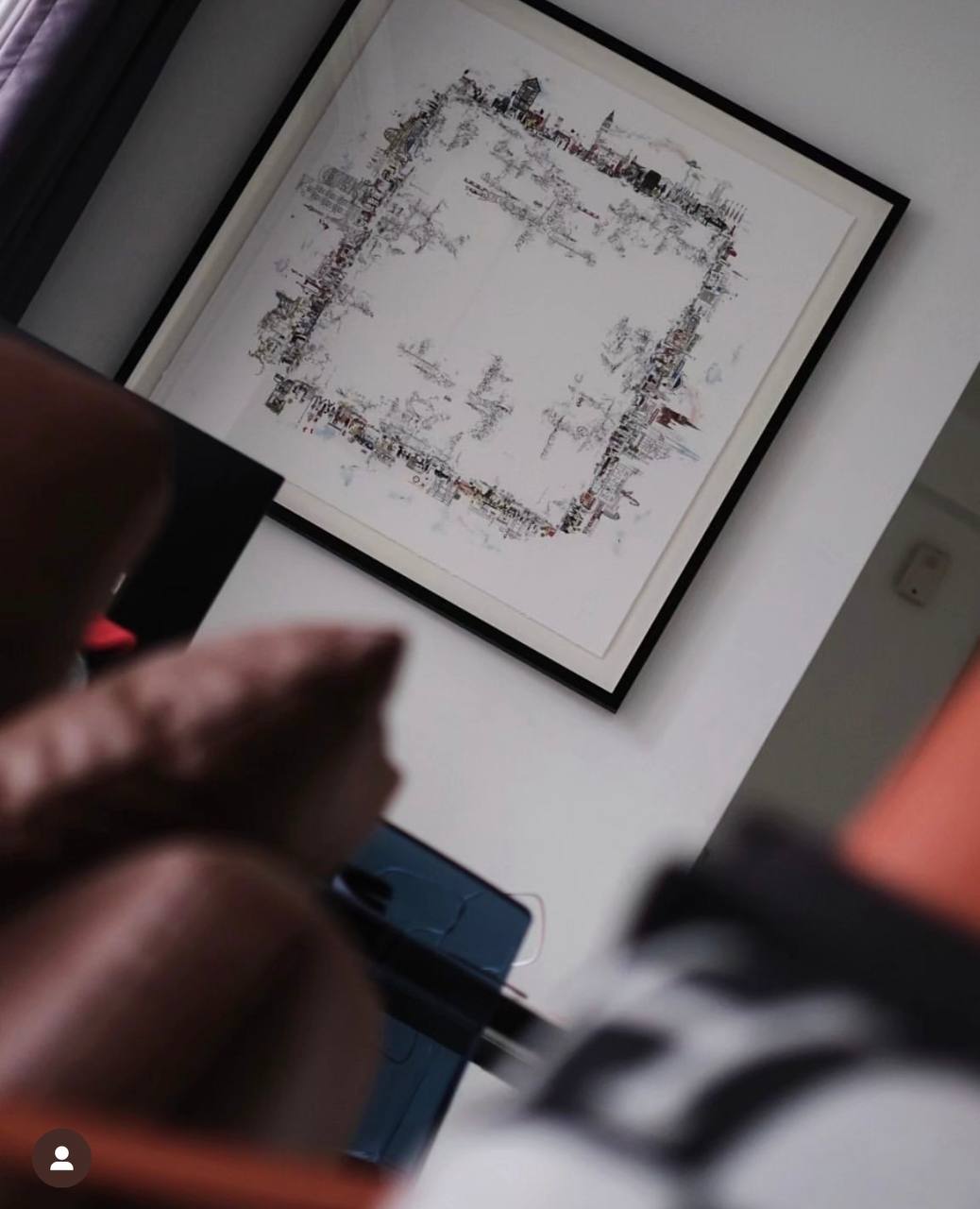 Adding some artwork just elevates the entire house, doesn't it?
Ben's favourite view - His plants
Even Toki and Pencil's spots look so comfy
Photos: Benjamin Tan/Instagram