Benjamin Tan Mourns Death Of His Mum, Says He "Hopes To Be [Her] Son Again In [Their] Next Lives"
The Mediacorp actor's mum passed away on April 16 after being in a coma for almost two years.
Mediacorp actor Benjamin Tan's mother passed away on Saturday (Apr 16) after being in a coma for almost two years. She was 53.
The 29-year-old took to Instagram to share the heartbreaking news. He wrote: "I hope I did you proud in this life, I'd want to be your son again in our next lives. Be happy, Mummy."
Ben declined to speak to 8days.sg, with his manager saying that he is busy "taking care of his family and his mum's matters".
Numerous celebs have left comments expressing their condolences, including Dennis Chew, Chantalle Ng and his Heartland Hero co-stars Paige Chua and Zoe Tay.
She has been on life support
Ben's mum had been on life support since slipping into a coma in July 2020. Then, Ben told 8days.sg that she had a blood clot that was pressing against her brain stem and a CT scan showed that she was experiencing internal bleeding in her brain.
His family had been advised to prepare for the worst as she "could go anytime".
In an earlier interview with Chinese daily Lianhe Zaobao, Ben said his mother's heart had stopped beating several times in 2020, once for 15 minutes, and that her condition had worsened after she was resuscitated.
"We made the decision that if there is a need to resuscitate her in future, we will not do it... if she thinks it's time [to go], we will respect her wishes," he said.
She was moved to a specialised nursing home last April.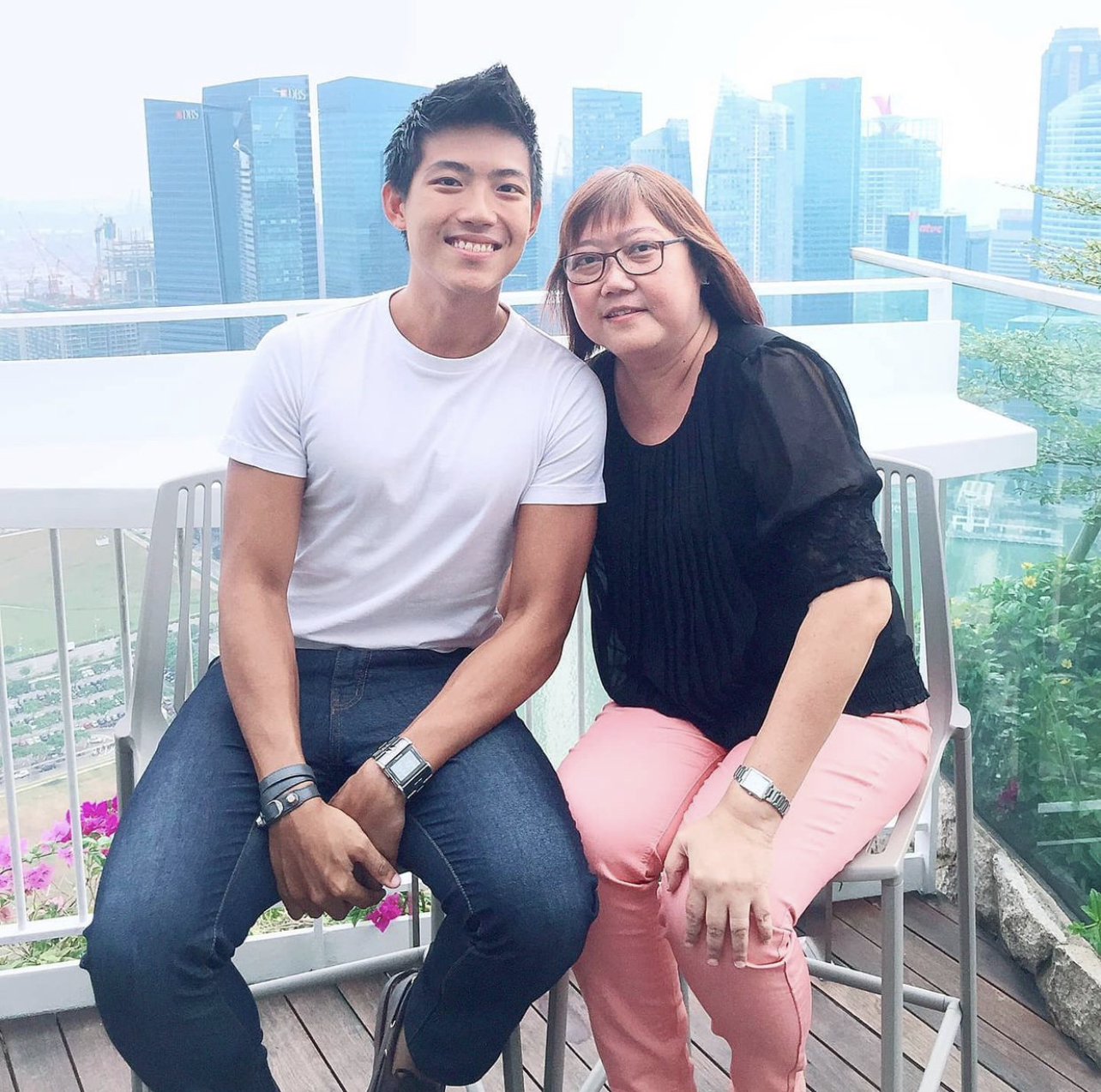 She's his biggest supporter
Ben revealed that his mother is his biggest supporter and the "reason why [he] held on for so long" in showbiz.
Our condolences to Ben and his family.

Photos: Benjamin Tan/ Instagram