This Is The Best Teh Tarik Shop In Town, Where Locals & Tourists Gather For Soul-Warming Brews
In an enclave dotted with humbler tea stalls, teh kiosk Tarik by a Muslim flight steward, which recently upgraded to a bigger, cooler space, attracts a myriad crowd willing to fork out more for superior teh tarik.
On a late weekday afternoon at Arab Street, the simply-named Tarik is teeming with customers patiently queueing for the hip takeaway shop's freshly-brewed beverages like teh tarik, teh halia and saffron coffee. Regulars here include former PAP Member of Parliament Amrin Amin — "we did a TikTok video together!" chirps the shop's boss who says the ex-politician's bev of choice is the zaffron teh and iced mint tea. He tells us that Minister in the Prime Minister's Office Dr Mohamad Maliki Osman and Leader of the Opposition Pritam Singh have also dropped by for a cuppa. But it's not just bigwigs who visit — the queues often comprise devotees from the nearby Sultan Mosque, hipsters exploring Kampong Glam and also tourists. The cosy Muslim-owned joint opened by flight attendant Ali 'Sheikh' Redha, 39, is a sleeker upgrade from its original hole-in-the-wall kiosk along the same street, where the millennial served customers through a window.
"The space is about five times bigger here," says the genial Sheikh, who relocated his joint six months ago. Despite the expansion, there are no dine-in seats available at the new shop. "I can't get a dine-in licence. It's a URA matter. [I believe] it's because they want to ensure sufficient safe walking passages [in Kampong Glam] and as Arab Street is always bustling, they have also curbed dine-in options to ease traffic. We will continue to apply for the licence and hopefully they will grant it one day," he shares. 

No part of this story or photos can be reproduced without permission from 8days.sg.
Wants to stay in neighbourhood despite dine-in restriction
Sheikh started looking for a new space late last year when the one-year rental lease of his original outlet, which opened in August 2021, was about to expire. "I was looking for a place where customers can sit down and enjoy their tea and snacks but there was nowhere suitable around here. I don't want to leave Kampong Glam as I already worked so hard to make a name for myself here, so I said never mind, we'll try and see how it goes. Takeaway, takeaway lah," he says.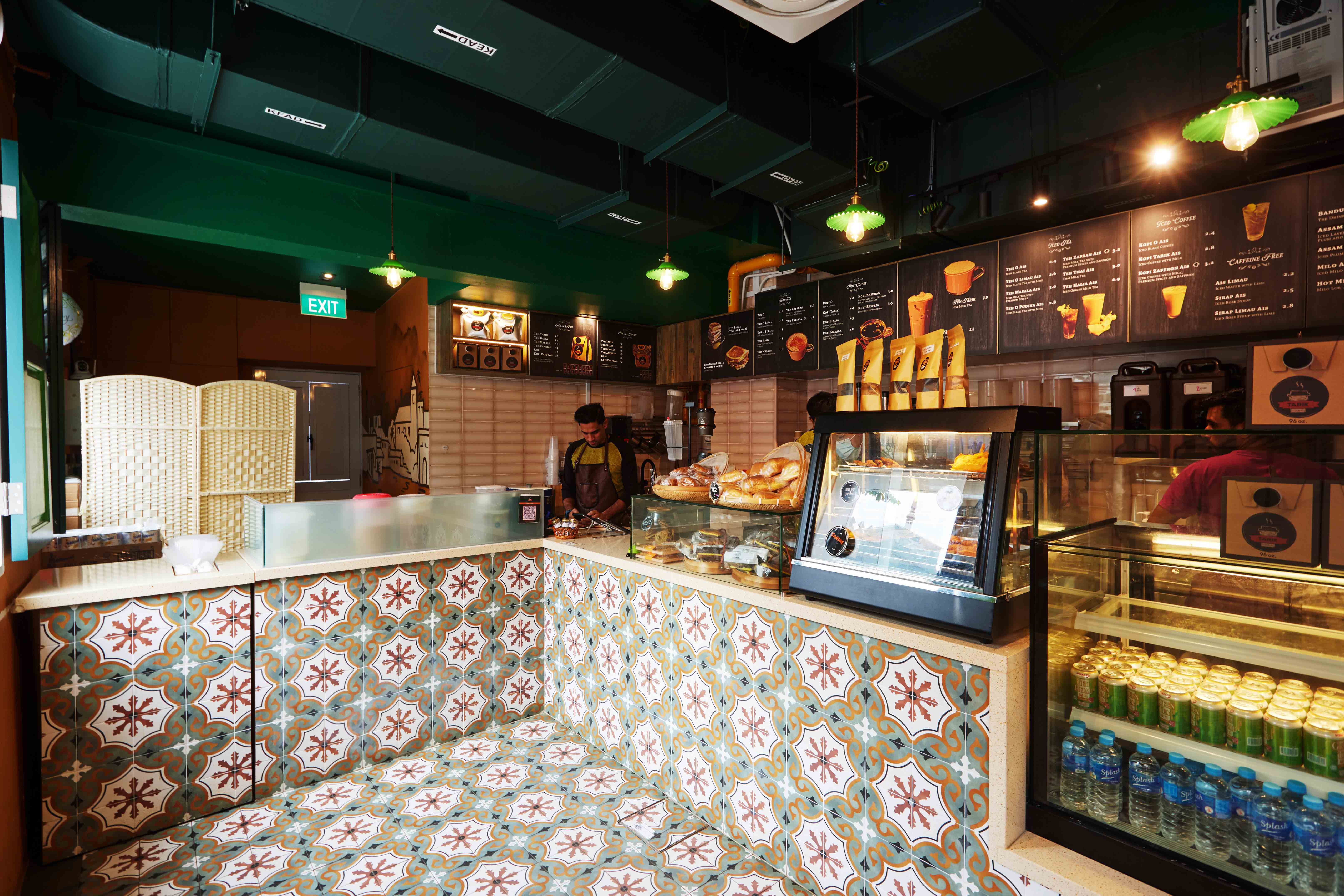 The shop does offer a couple of small benches for about four customers, but the indoor space is rather cramped – especially when there's a queue. We recommend enjoying your drink on the go instead.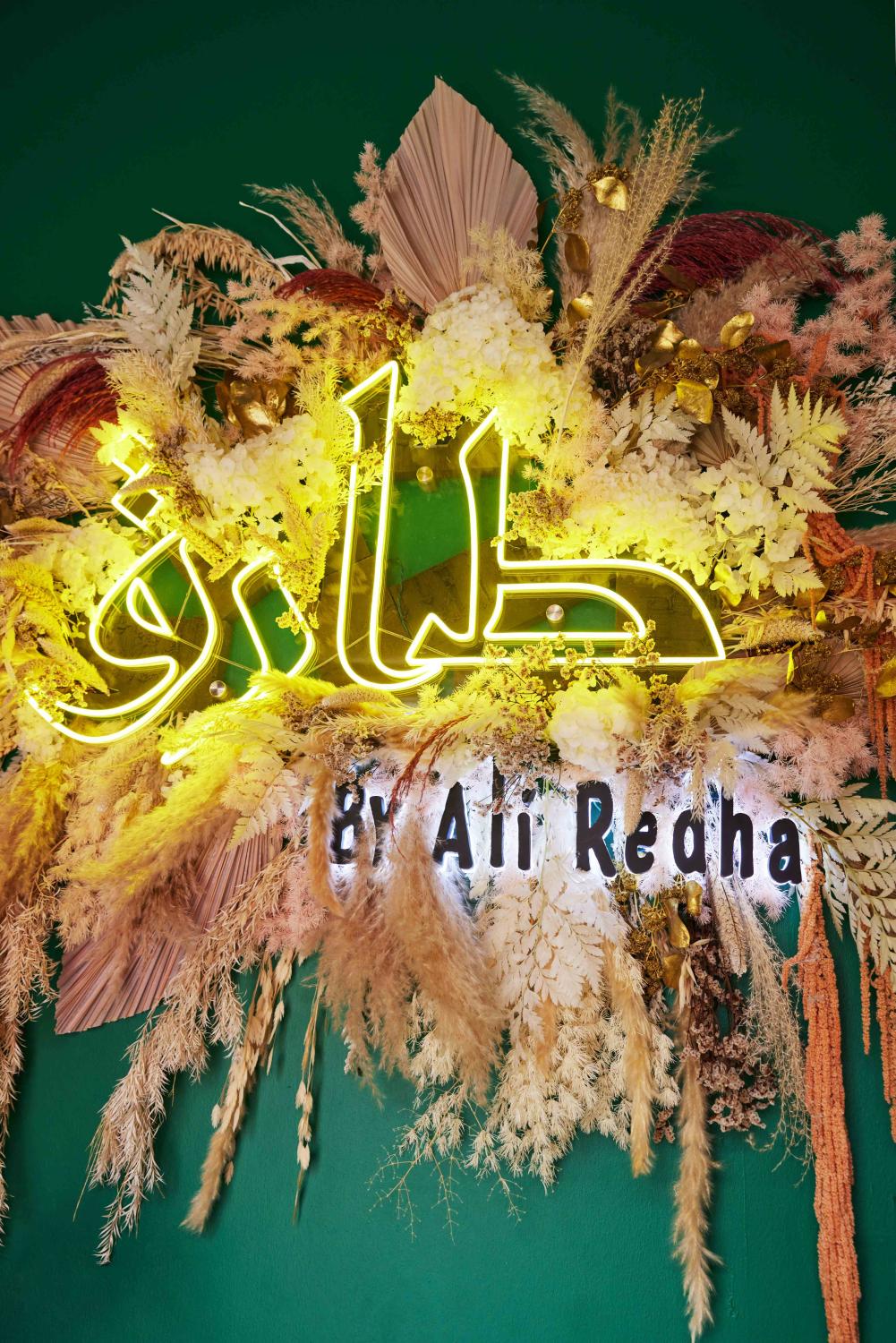 New shop has great location and hipper look
Having snagged a unit near Sultan Mosque (you can glimpse its majestic golden domes whilst sipping tea), the new Tarik is pretty easy to locate – just look out for the shophouse's bright lime green walls at the junction of Arab Street and Muscat Street. The new outlet also boasts fancier decor, including a trendy feature wall with neon signage (which says "Tarik" in Arabic) and snazzy menu boards with fun taglines like 'The Moody Eraser'.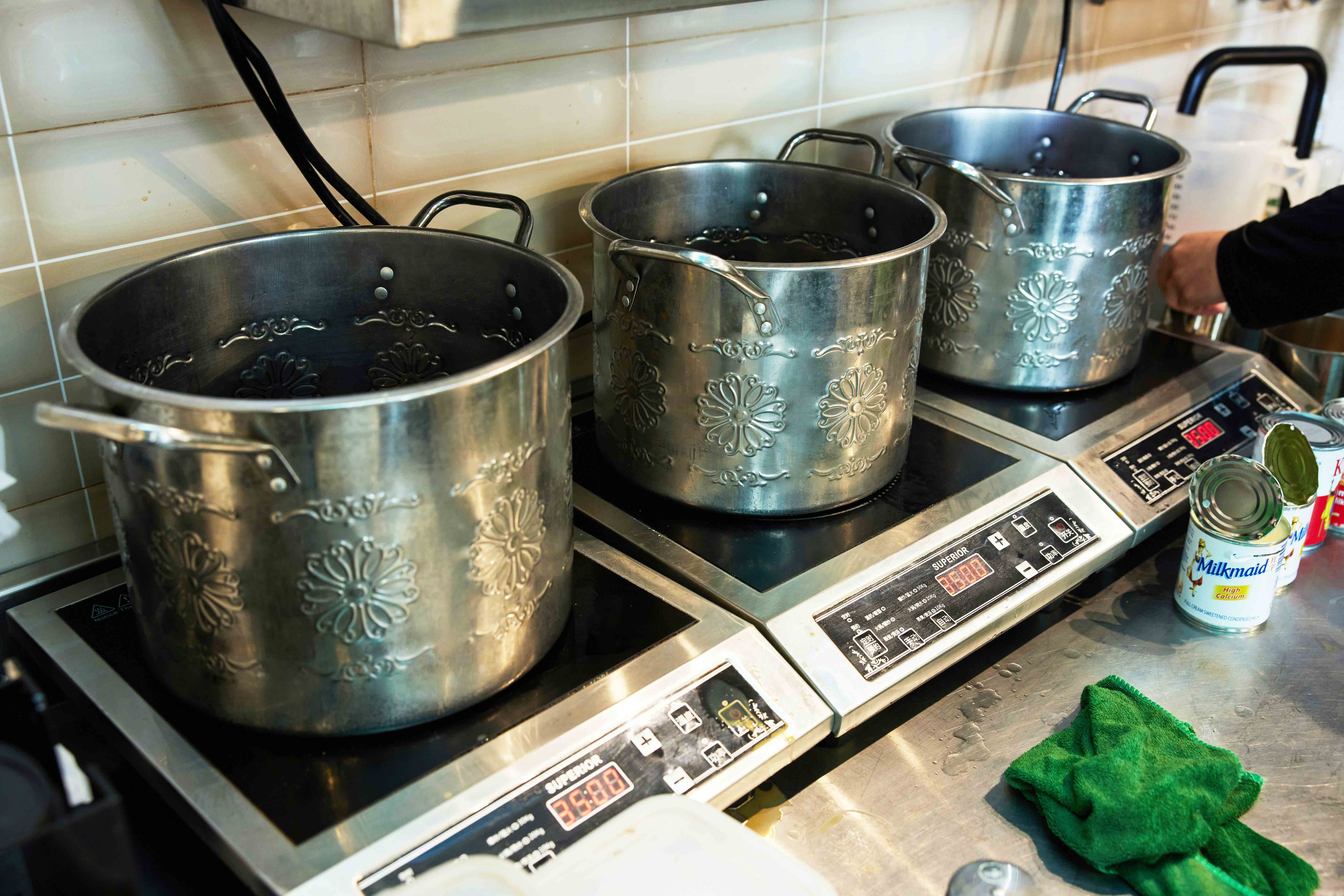 "We've noticed heavier foot traffic here," says the owner. On a good day, Tarik sells about 200 cups of beverages. He shares that the current rent is "three times more" than the previous unit, but declines to go into details. 

Happily, beverage prices remain the same – for now. "We've only increased the prices once when we were at the old shop. We're trying to keep the prices the same, but the 8% [GST] is taking its toll," he shares.
No plans to quit flight attendant job

 
Sheikh, who is Malay, part Indian and Arab, learned to brew chai (spiced Indian tea) from his parents and started making it at home with his wife Fai during the pandemic to satisfy their cravings. His recipes are inspired by both Singaporean teh tarik as well as the spicy masala chai and karak chai he drank during his travels to India and the Middle East. The humble owner says he's "surprised" by Tarik's popularity. "At first, I just wanted to sell tea that I personally enjoy drinking. I didn't expect so many customers to love it too." He adds that there's no secret to his tasty brews besides "selecting the best spices and blending them ourselves".
Despite his cafe expansion, Sheikh has no plans to leave his day job. The soft-spoken millennial has been a flight attendant for 14 years (though he has been on unpaid leave since the pandemic). "I still enjoy flying and the lifestyle," he affirms. "I don't know when my next flight is yet, but I look forward to flying again." Sheikh tells us his company has yet to place him on the roster.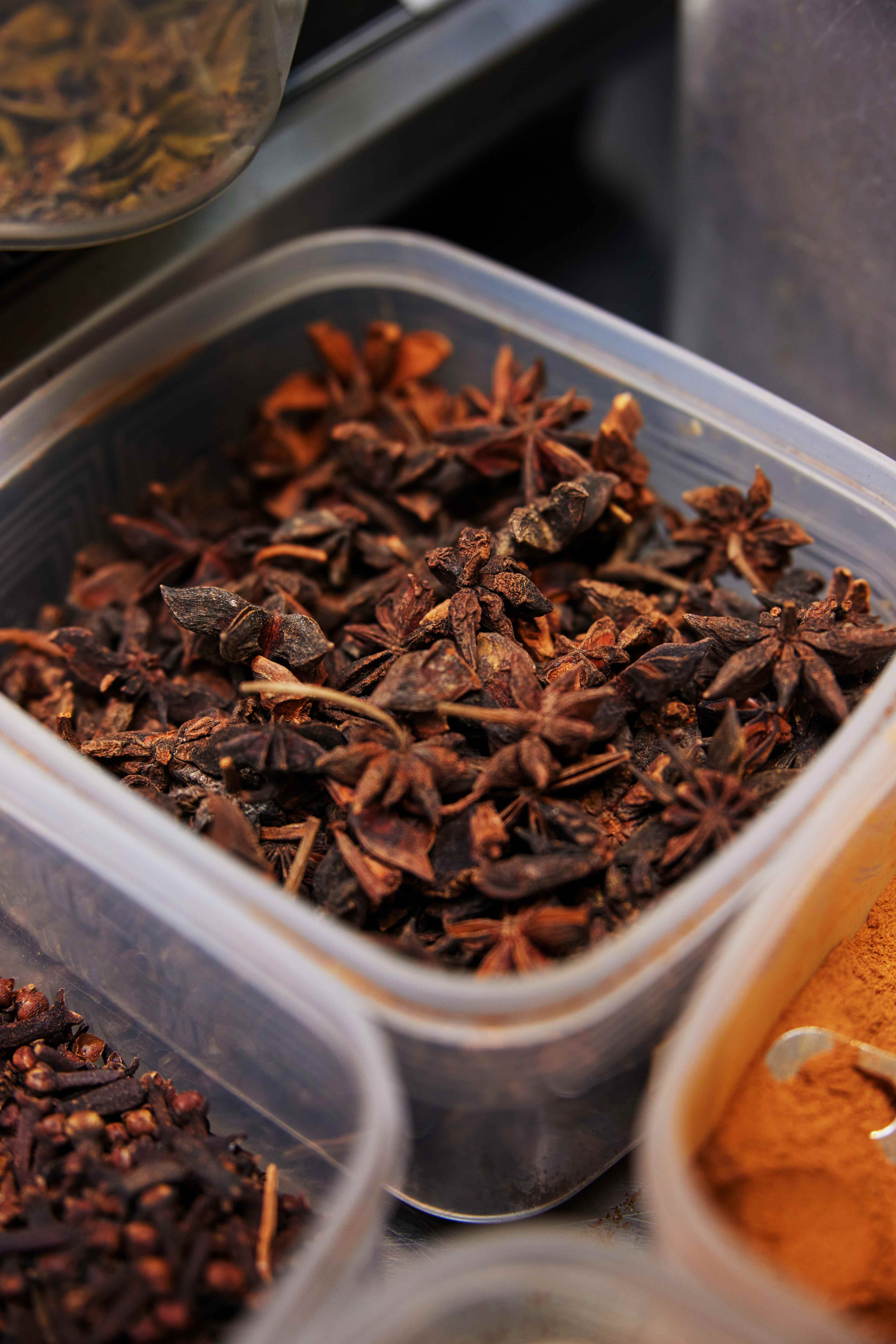 He reassures us that the cafe will be in good hands when he's away. "My wife will run the cafe," he says. She has been working at the cafe full-time along with Sheikh for the past year. During our visit, the camera-shy but affable lady boss was mostly stationed at the kitchen, preparing made-to-order sandwiches. Sheikh has also hired four part-timers to cope with Tarik's expanded menu.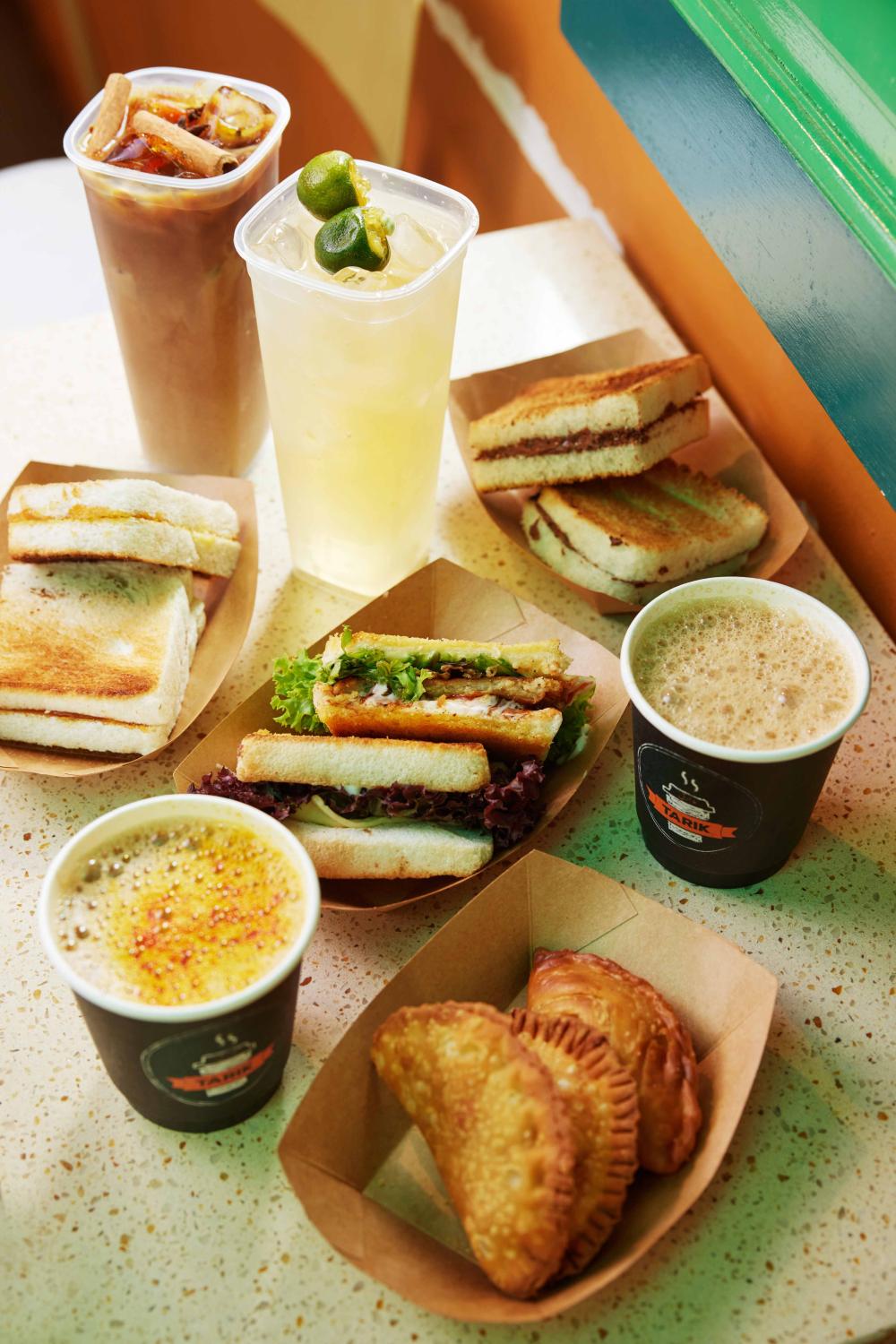 New on the menu
"One of the reasons we moved to a bigger space is to have a full kitchen as I want to expand the food menu," he shares. New house-made items include toast with kaya or Nutella, roti bakar 'burger' (grilled sandwich with chicken or beef patty). Weekend specials include house-made roti jala (Malay savoury crepe) stuffed with curried potato and kueh from a supplier. Their popular epok epok, also made in-house and available since it was in its previous location, are sold daily. There's also a selection of simple buns and cakes from a supplier. Recent drink additions include Teh Zafflia (masala chai with ginger and saffron) and Kopi Zaffron (spiced milk coffee with saffron).
Rice dishes like nasi lemak and nasi biryani – which were sold at the previous shop – are sadly taken off the menu for now. "We're still planning the menu. They will be back in future," he says.
Teh Tarik, $2 (8 DAYS Pick!)
Freshly brewed in small batches (about a dozen cups at a time), then stored in large tumblers and briefly pulled-to-order, the teh tarik is smooth, luscious and delightfully frothy. The rich, full-bodied aroma of black tea – steeped from Ceylon tea dust – is what makes this creamy concoction so addictive, while the thick foam cap is a testament of the staff's tea-pulling skills. What we think sets the tea here apart from other teh tarik stalls is its light yet rich blend of condensed milk, evaporated milk and a dash of UHT milk so it isn't too cloying.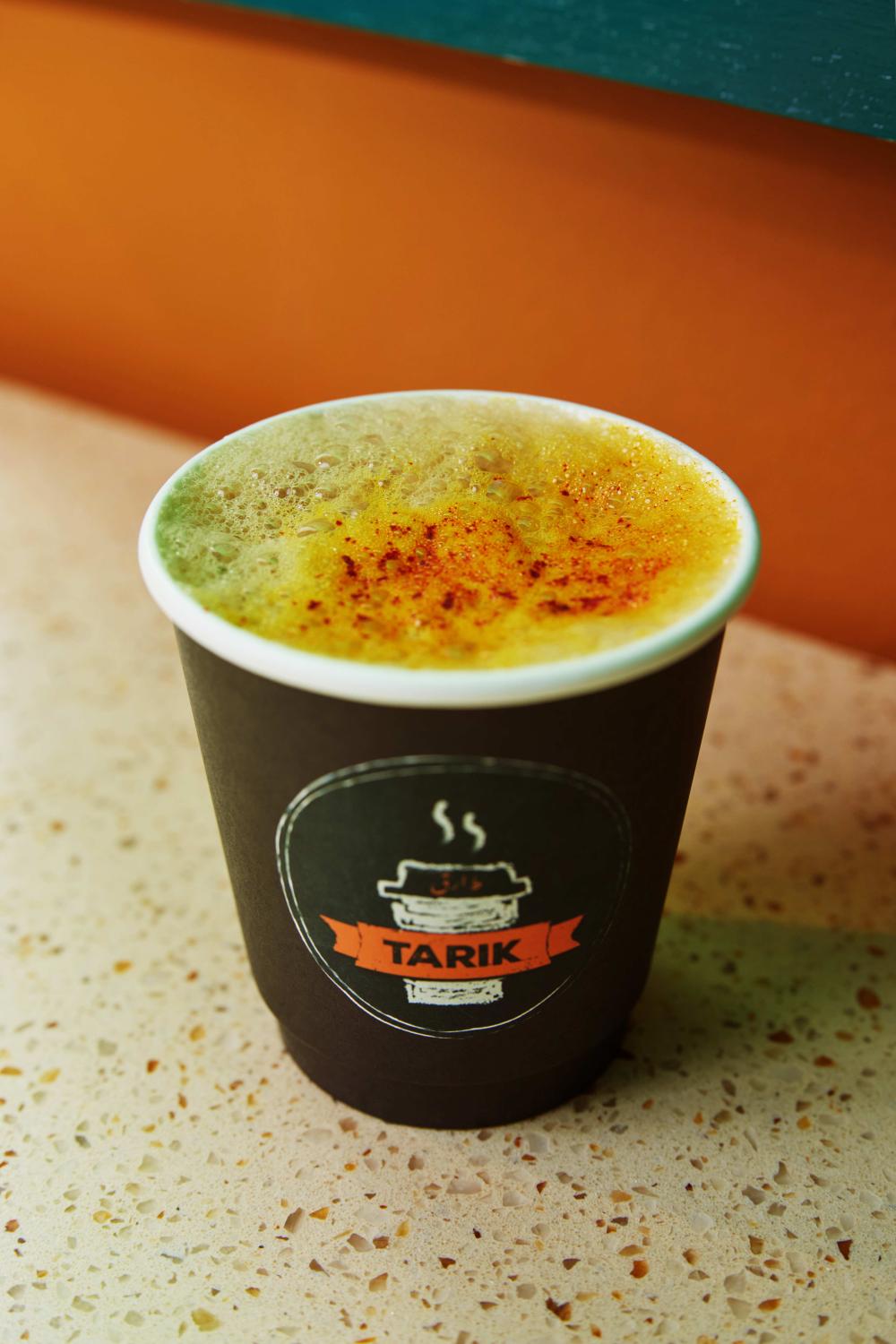 Teh Zafflia (hot), $3.10 (8 DAYS Pick!)
Think masala tea spiked with fresh young ginger and saffron. There's a punchy blend of spices including cinnamon (freshly ground each day) and heat from the ginger to keep every sip interesting, and what makes it truly unique is the floral lift from Iranian saffron, which is steeped in the tea base and also sprinkled as a garnish. A heady, invigorating elixir that offers slightly more depth and complexity than the plain but also very delicious Teh Halia ($2.30) and Teh Masala ($2.60).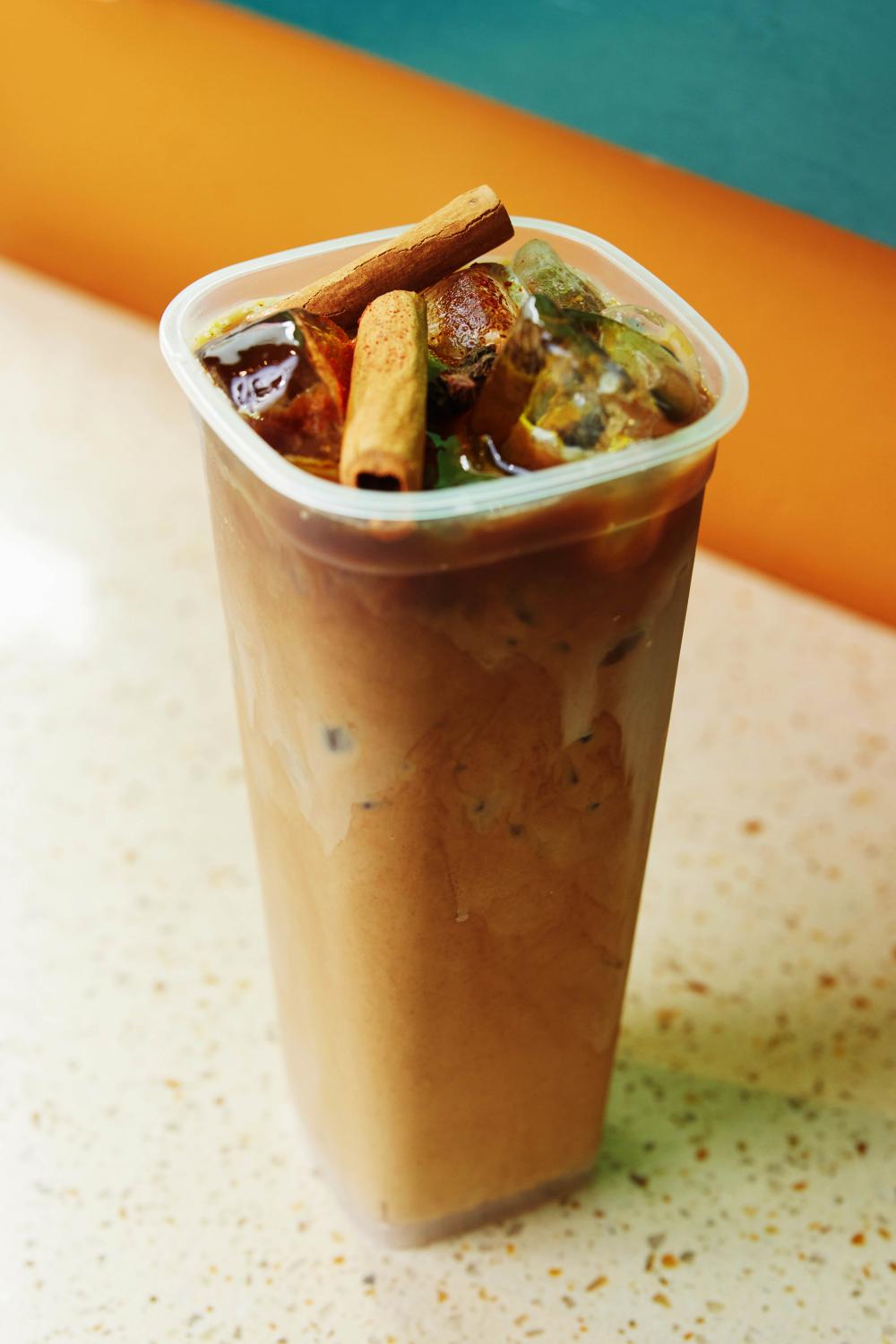 Kopi Zaffron Ais, $3.20 (8 DAYS Pick!)
Sheikh uses a local Nanyang kopi blend (Robusta beans roasted with butter and sugar) for this refreshing take on iced milk coffee, punctuated with a warm, smooth spice blend of cinnamon, star anise, cloves and saffron. A fun take on a spiced latte that's worth trying.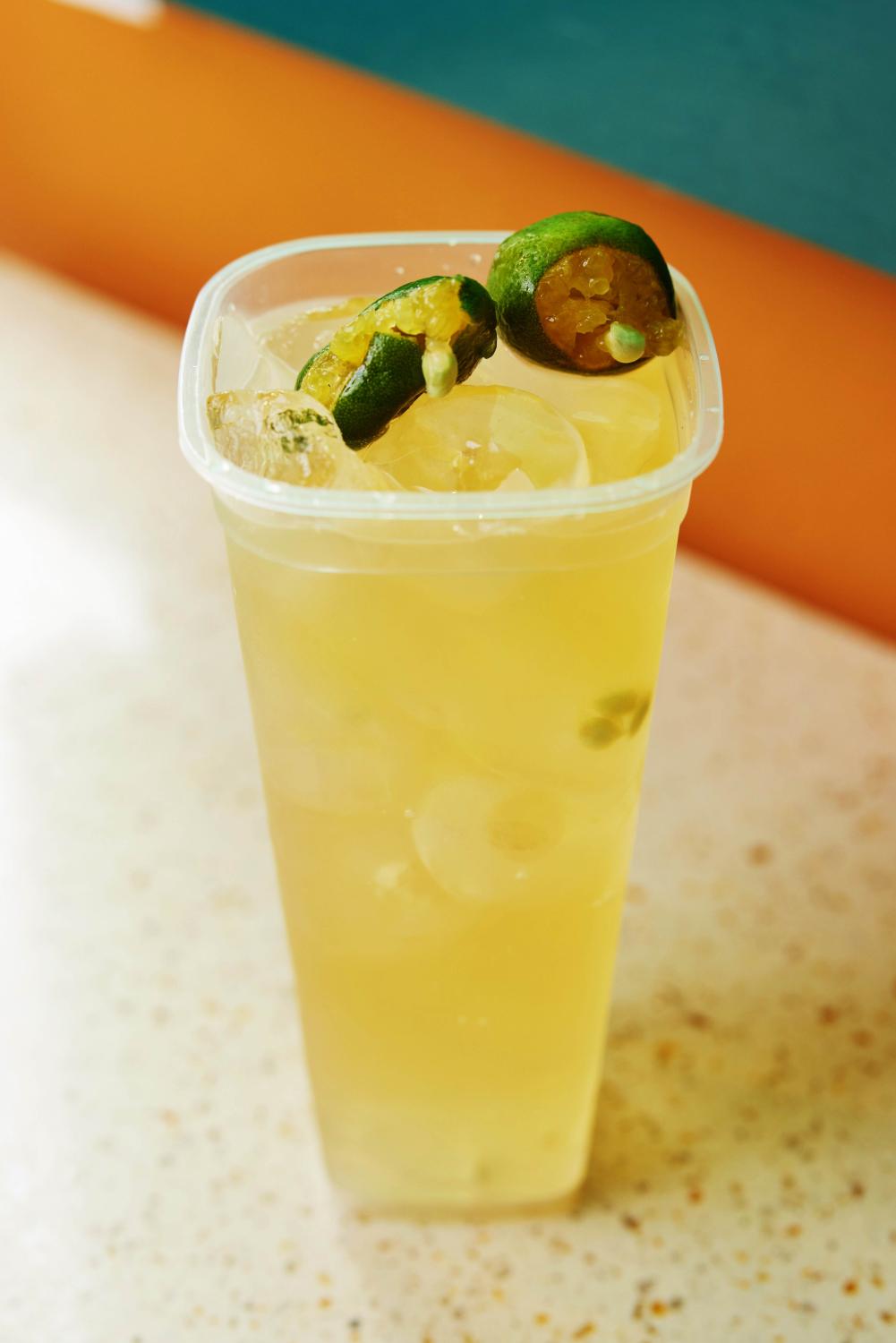 Green Tea Calamansi, $3.50
Iced green tea with a nice zing from fresh calamansi juice. A refreshing option if you're looking for something less caffeinated.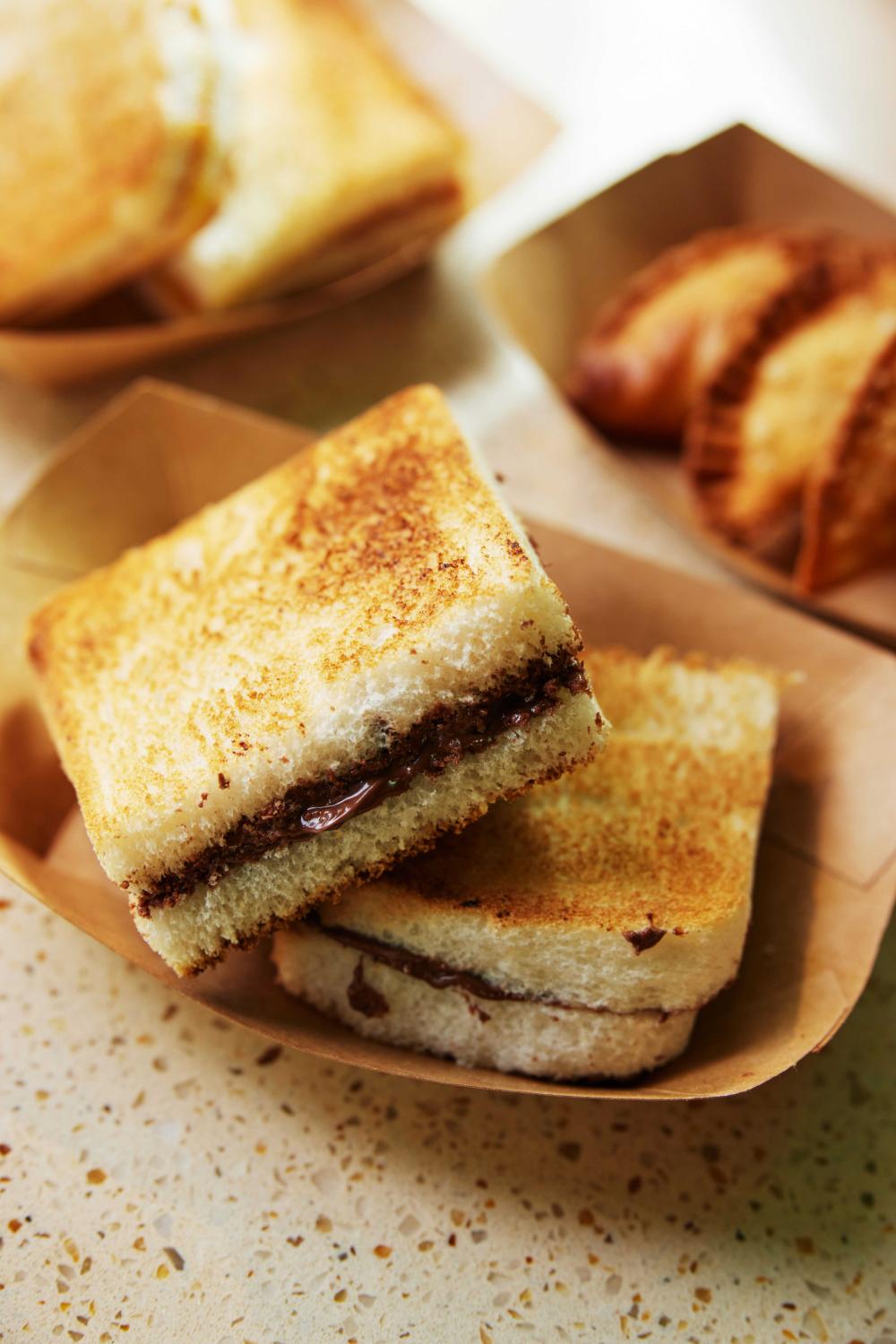 Roti Bakar, $2.50 (kaya butter); $3 (Nutella)
Thick slices of plain kopitiam-style white bread with your spread of choice – store-bought kaya and butter or Nutella. Toasted to order, this simple, crispy snack pairs well with their hot brews.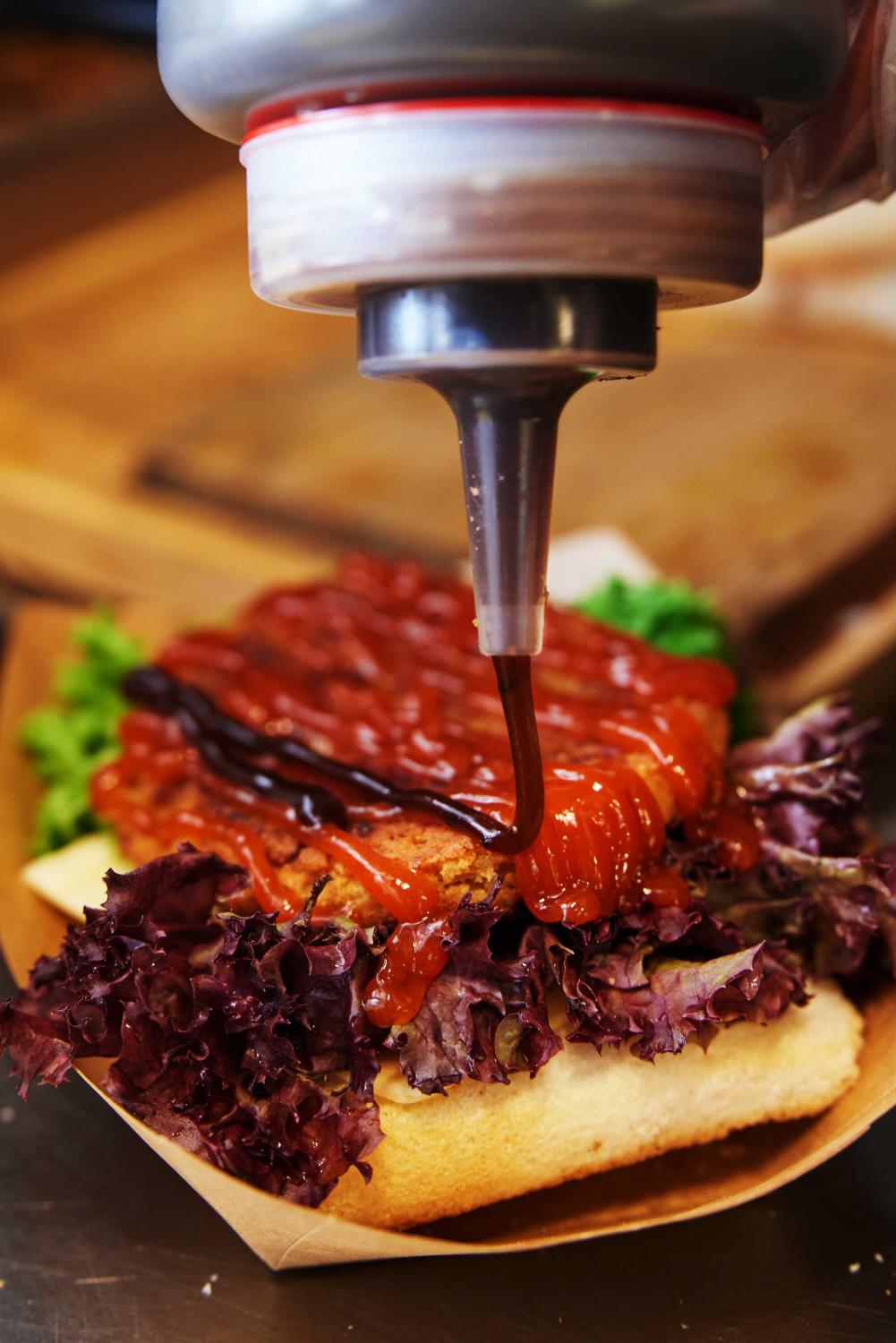 Roti Bakar Burger (chicken/beef), $6 
With sliced bread instead of buns, this is more a patty melt (minus the cheese) than a burger. We tried the chicken option, which features a well-seasoned, supplier-sourced patty tucked between crunchy lettuce and toasted white bread. The peppery patty goes well with the chilli, barbecue sauce and mayo dressing – not bad if you're looking for a savoury bite.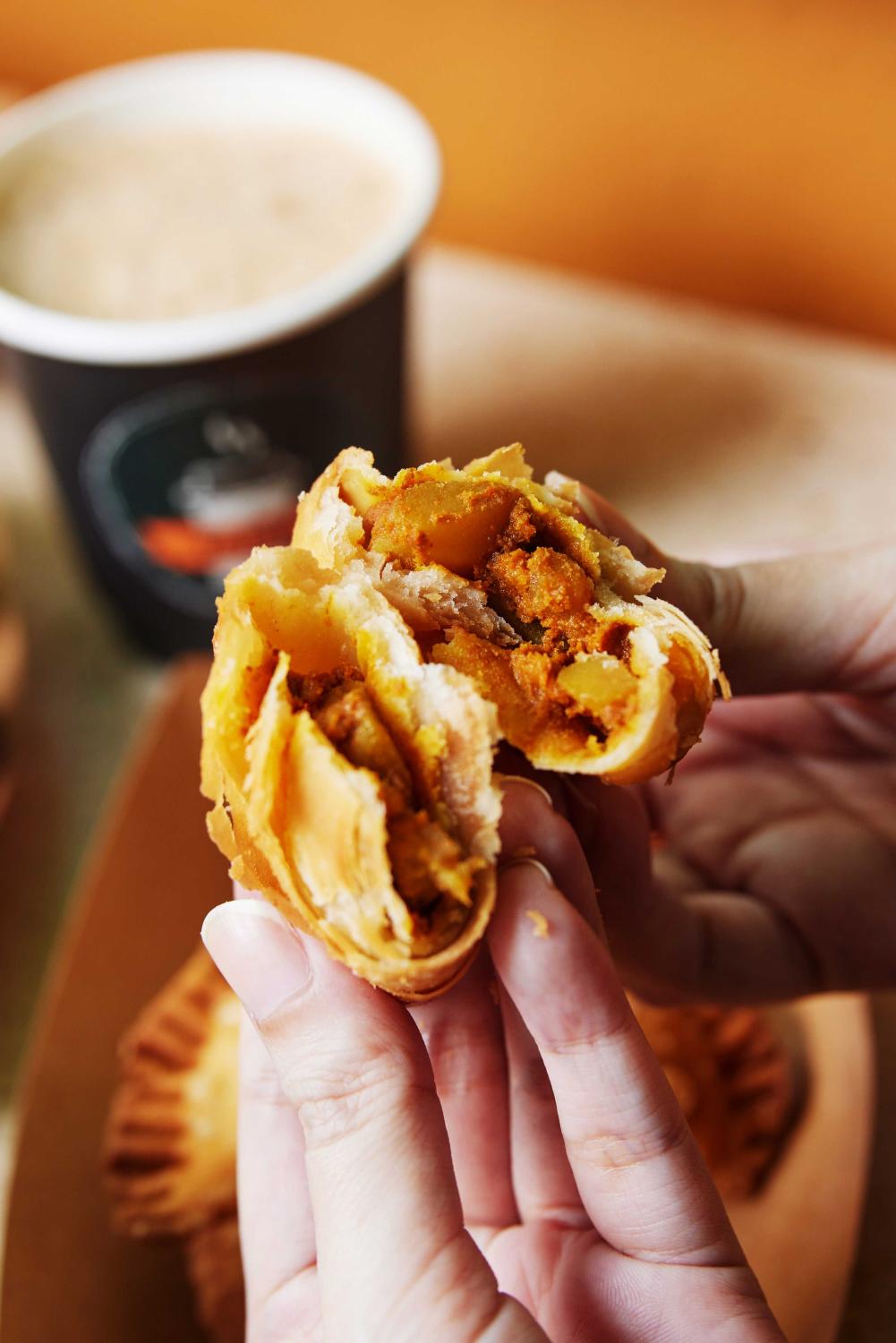 Epok Epok (curry/sardine), $2.50 for three  
These house-made (but not fried to order) puffs boast a delicate, flaky crust and flavourful fillings. You can choose to mix both options – we preferred the curry, which comes with spicy and fragrant potato chunks.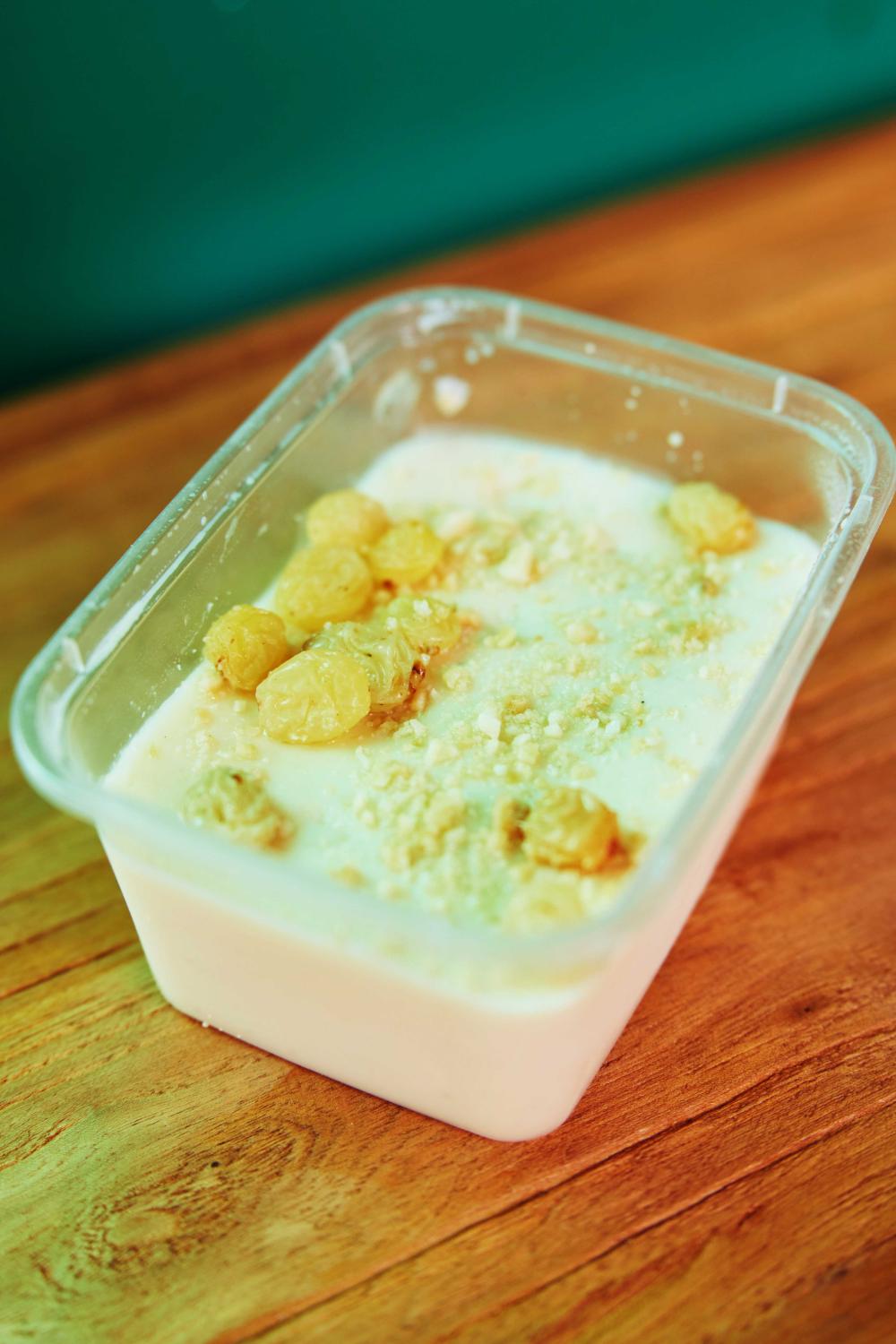 Mahalabia (Middle Eastern milk pudding), $3.90
A sweet, silky pudding accentuated with a flowery fragrance from rose water and garnished with raisins and chopped nuts. This is a special item that is only available when Sheikh's aunt "is free to make it", so do give it a try if you spot the dessert in the display fridge. We hear the house-made Durian Pengat ($6), only available from Friday to Sunday, is a must-try too.
Bottom line
Don't dismiss this cool-looking shop as another hipster wannabe. It serves simply the best teh tarik and teh halia in town. The robust, complex brew — a cross between our intense local Indian tea and India's more delicate chai — is several levels up from the kopitiam stuff and supremely satisfying. The heady, spiced variations are soul-lifting and perfect as an after-meal drink. We're surprised pre-made tea can taste this good. While you can't customise your drink here (such as asking for no sugar), we think the delicious default blends should be enjoyed as-is. For snacks, we liked the simple, lightly spicy flavours of the chicken sandwich best. Too bad there's no space to sit and enjoy the food and drinks (be careful with the flimsy paper cups holding scalding tea) – here's hoping Sheikh manages to snag a dine-in licence soon. East-siders can also look forward to Tarik's pop-up stall at the Geylang Serai Ramadan bazaar from March 17. 
Additional reporting by Florence Fong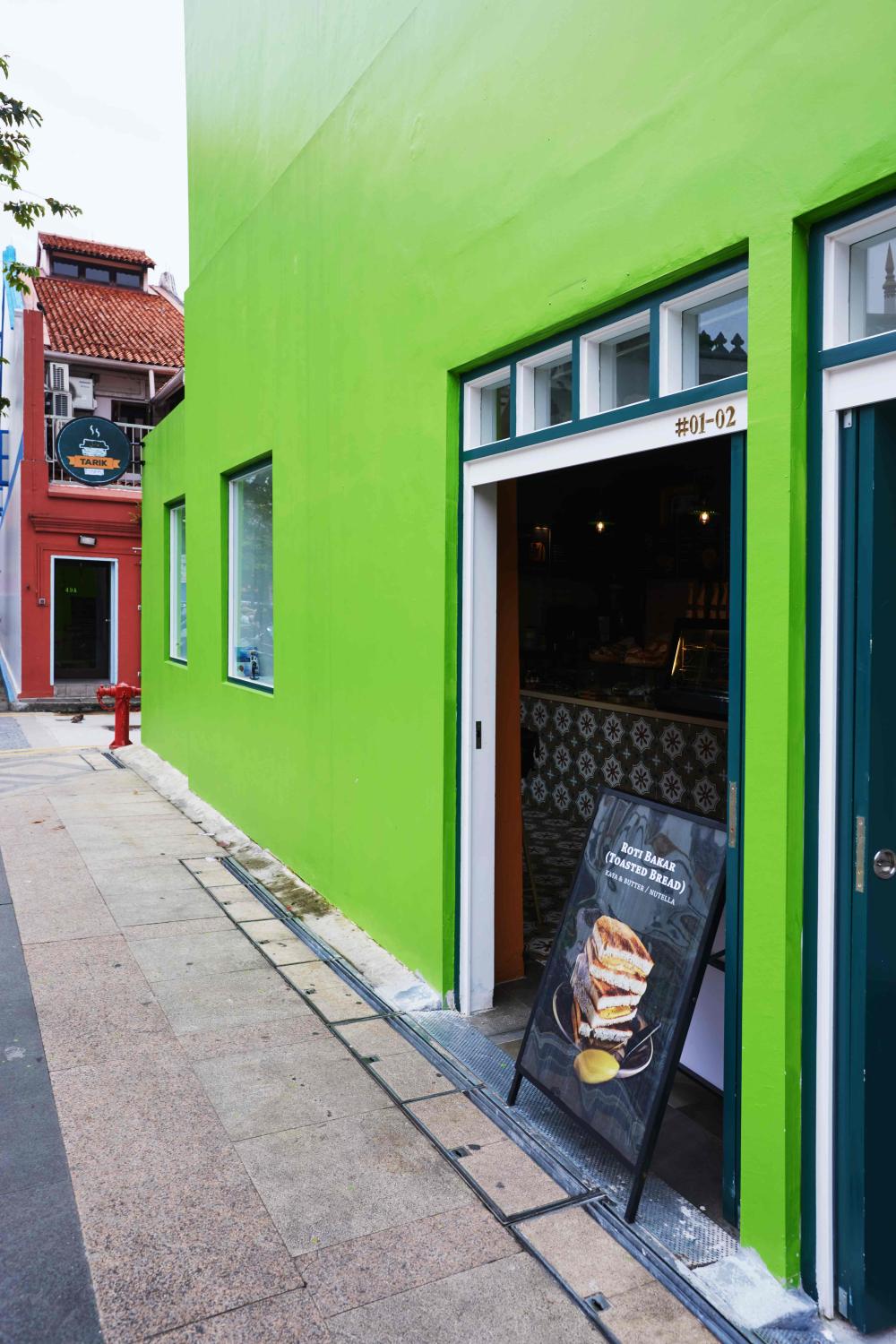 The details
Tarik is at #01-02, 92 Arab St, S199788. Open daily 8am to 10pm (3pm to 11pm during Ramadan, 23 March - 21 April). Closed 22-24 April. More info via Instagram
Photos: Kelvin Chia
No part of this story or photos can be reproduced without permission from 8days.sg.
8days.sg is now on #tiktok! Follow us on www.tiktok.com/@8dayseat