Best things to do in Singapore this weekend (June 9-11)
Green and bear it — there's a slew of cool outdoor activities happening this weekend.
Need to unwind after a crazy work week? Or are you looking for ways to keep the kids occupied this June holidays? Look no further. From mega festivals and exhibitions to intimate — and free — music gigs, here are some of the best ways to spend your weekend on our sunny shores.
Photo: Raffles Hotel Singapore
Magic Hour @ Raffles Presented by SSO
When: Jun 10, 6pm-7pm
Where: The Lawn, Raffles Singapore, 328 North Bridge Road, Singapore 188719 (accessible via North Bridge Road entrance)
Live classical music performances on the lush green grounds of the Raffles Hotel at sunset? You don't have to be a fan of the genre to want to soak in the vibes at this free gig. Happening once every quarter, the public live performance series at the grand dame promises uplifting arias by an ensemble of musicians from the Singapore Symphony Orchestra, backdropped by the colonial surrounds of the iconic hotel.
Image: Gardens by the Bay
Children's Festival 2023: Nature's Imaginarium
When: Jun 10-25, 10am-7pm
Where: Supertree Grove, Gardens by the Bay, 18 Marina Gardens Drive, Singapore 018953 
Supersized installations will take over the Supertree Grove in this edition of the Children's Festival, which is centered around themes of biodiversity in nature. Kids can revel in an immersive learning journey with larger-than-life nature-themed sculptures, like crawling through the insides of an elephant ear fig, climbing through a honeycomb like a bee, or hopping on a caterpillar train for a guided nature tour. The fun extends to fringe activities such as craft workshops, movie screenings and even a dog adoption drive as well. Look out for various themes and corresponding activities over different weekends, from Nature Weekend to Pets Weekend. Free admission; charges apply for selected activities. More info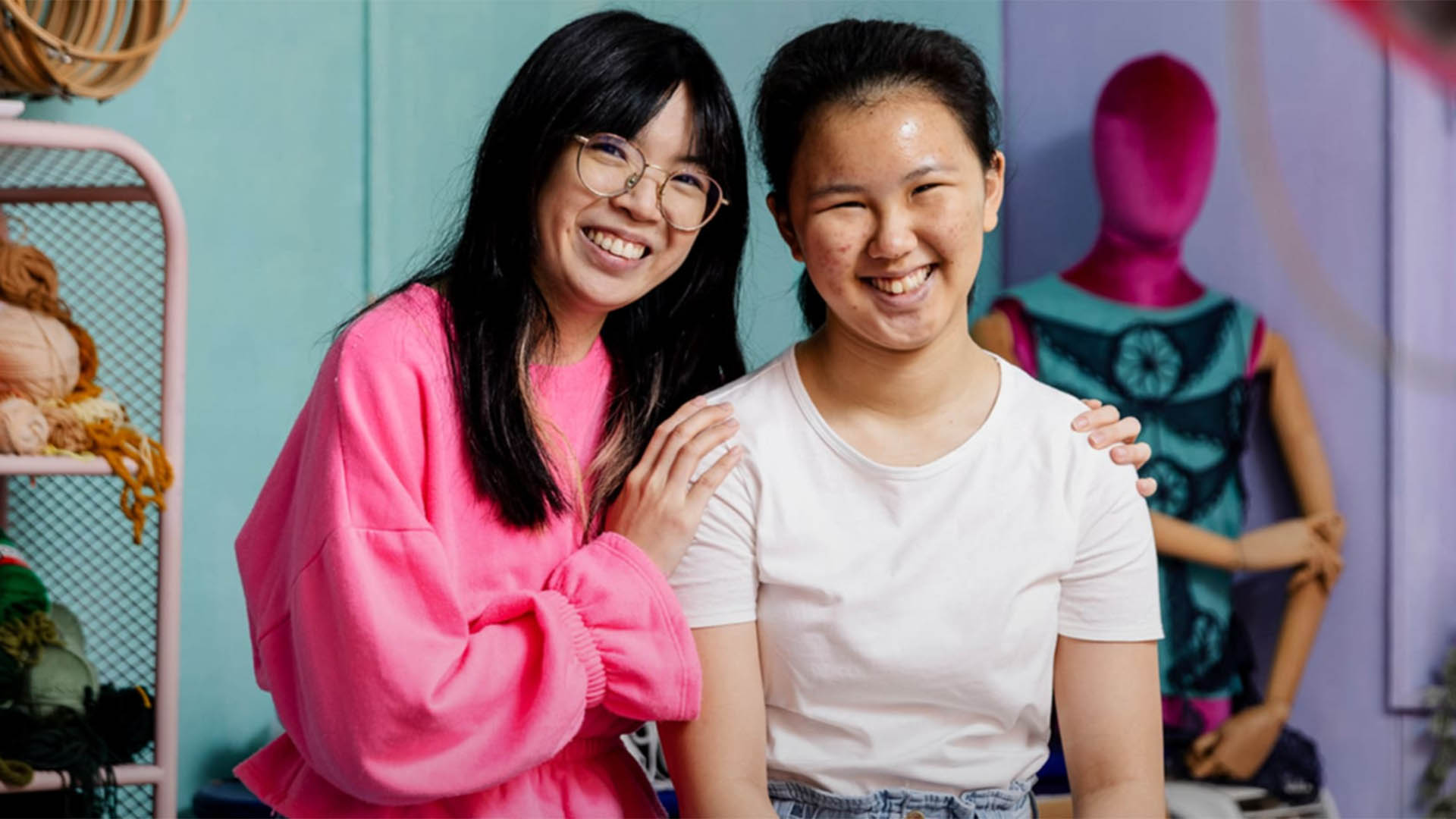 Design Lab for Kids: AR Fashion Fun with Cheryl Tan
When: Jun 10, 11am-12.30pm
Where: Apple Orchard Road, 270 Orchard Road,
Is your child a fashion designer in the making? Take them to the Apple store in Orchard to find out. At this free workshop, kids from six to 15 years old can learn how to bring their fashion design to life on the iPad using the Procreate app — they even get to dabble with AR features on the app. Conducted by textile artist and Beadbadwolf creator Cheryl Tan and 13-year-old young artist Ashley, this free workshop is part of Apple's Grow with Creativity series with non-profit inclusive arts movement for kids, Superhero Me. More info
Photo: Courtesy of i Light Singapore
i Light Singapore
When: Jun 1-25. Open 7.30pm-11.00pm Sun-Thur, and 7.30pm-12am Fri-Sat
Where: Various locations 
Marina Bay is about to get brighter with the return of i Light Singapore — 14 photo-worthy art installations by 22 artists from eight countries will light up various locations, from the ArtScience Museum, through The Promontory, all the way to the Merlion Park. This year's immersive journey extends to South Beach and Millenia Walk as well. The sustainable light festival is inspired by hues of blue this year, and artworks are intended to inspire and illuminate visitors about nature and sustainability. Admission is free, ticket charges may apply to select programmes. More info
Photo: Gardens by the Bay
Rose Romance
When: Jun 2-Jul 16, 9am-9pm daily
Where: Flower Dome, Gardens by the Bay, 18 Marina Gardens Drive, Singapore 018953 
Things are looking rosy — quite literally — at the Flower Dome lately. This year's edition of Rose Romance brings with it the spirit of Italy, re-creating the idyllic town of Puglia. The charming southern Italian region is a favourite wedding destination for many couples, with its UNESCO World Heritage-listed iconic traditional limestone houses, which visitors can get a taste of here as well. To truly teleport you to the romantic town in Italy, there'll be orchestra performances by artists from the region to bring you a slice of one of Italy's biggest festivals La Notte della Taranta (Night of the Tarantula) with a line-up of traditional folk songs and dances fused with other genres like rock and jazz. Performances are happening on June 3-4, five times daily. Admission to Flower Dome applies. More info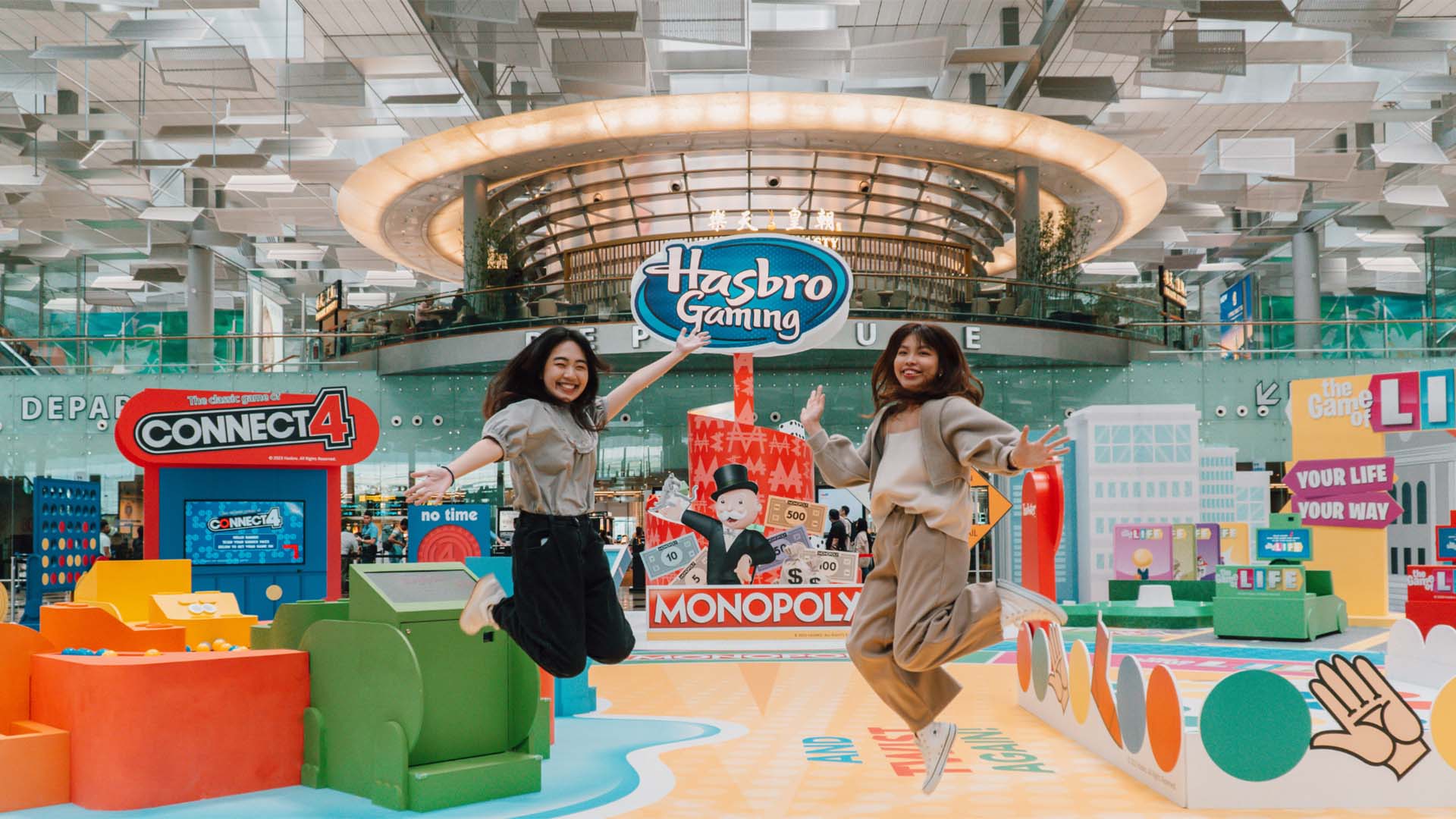 Photo: Changi Airport Group
Game On! At Changi
When: May 26 to Jul 16
Where: Changi Airport Terminal 3
Even if you're not flying off somewhere this June holidays doesn't mean a trip to the airport shouldn't be on the cards, especially not when there's a board game extravaganza happening at Changi Airport T3. We're talking larger-than-life versions of classic games like Hungry Hungry Hippos and Twister that you can play at T3's Departure Hall. Hop over to Row 11 where the Mega Bounce zone stands to get lost in the inflatable world of Chutes and Ladders and even more Hungry Hungry Hippos, where visitors get to bounce their hearts out among giant inflatbales, slides and ball pits. Some games require passes that can be purchased (from $5) or can be redeemed with minimum spending. More info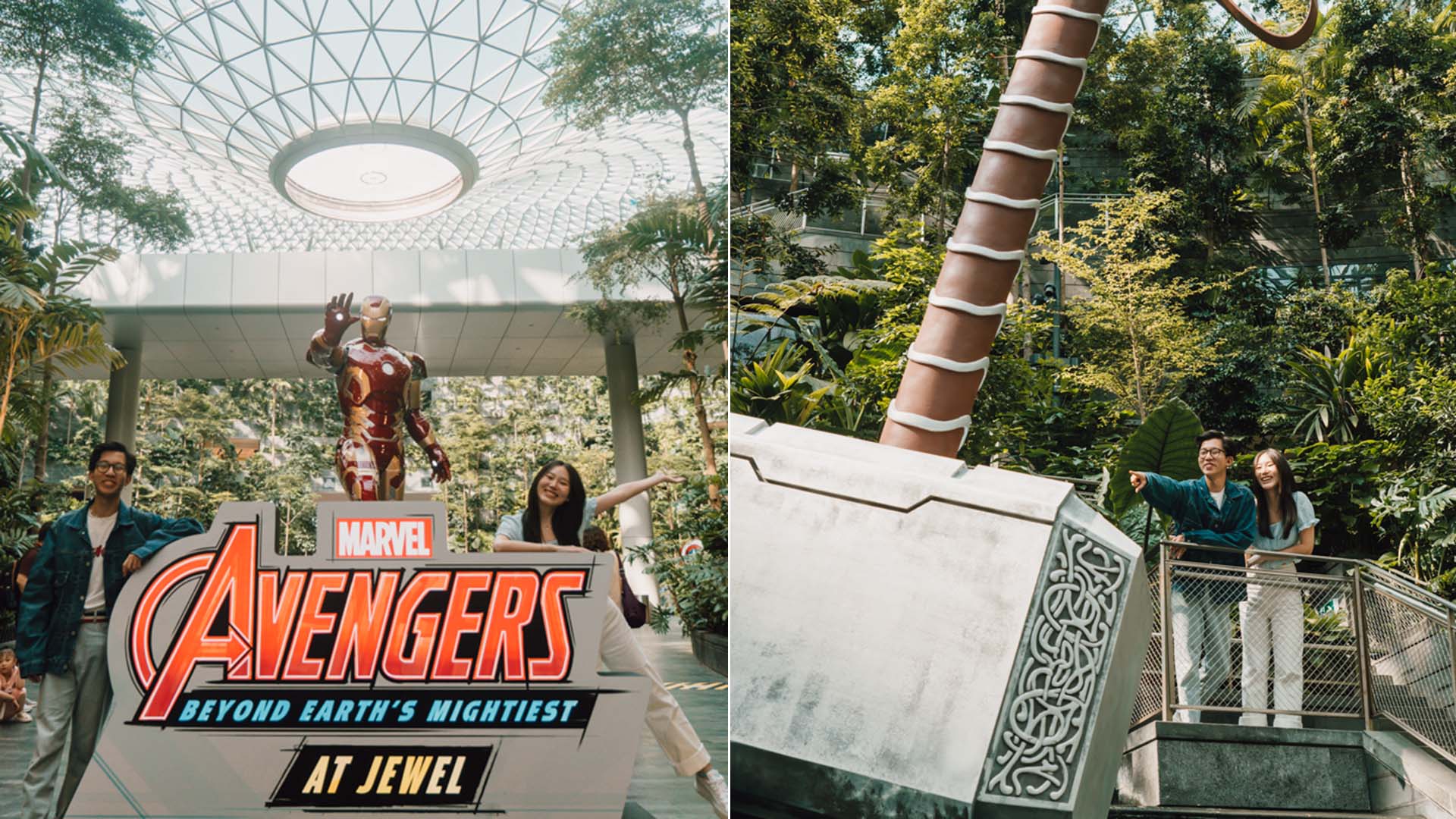 Photos: Jewel Changi Airport Devt.
Avengers: Beyond Earth's Mightiest at Jewel
When: May 26 to Aug 13
Where: Jewel Changi Airport, 78 Airport Boulevard, Singapore 819666
The Avengers have descended upon Jewel Changi Airport. Start at the Shiseido Forest Valley, where photo spots are aplenty. Marvel fans can get up close with life-sized 3D installations and interactive displays, including a 5m-tall Iron Man towering over visitors, Captain America's Vibranium Shield that stands 3m-high, and Thor's hammer standing tall at 3.5m. Over at the Canopy Park (entry from $6) is an exhibition with immersive installations where visitors can take a trip down memory lane to revisit milestones across 60 years of Avengers, discover new facts about your fave heroes and even get up close with a rare first Avenger's action figure from 1972. More life-sized displays of Avengers like Black Panther and Captain America await at the Petal Garden's IG-worthy photo spots. There's also a Marvel-inspired Light & Sound showcase at the HSBC Rain Vortex every night (8pm on Mon-Thu, 8pm and 10pm on Fri-Sun). More info
Photo: Sensory Odyssey Studio, Mardi8, Camille Niel
Sensory Odyssey: Into the Heart of Our Living World
When: May 27-Oct 29, 10am-7pm daily (last admission 6pm)
Where: ArtScience Museum, 6 Bayfront Ave, Singapore 018974
Explore the natural world in 8K at this exhibition that takes you on a multi-sensory journey, showcasing diverse ecosystems like you've never seen before. Fresh off its run at the French National Museum of Natural History, this visually astounding show is in Asia for the first time at the ArtScience Museum. Through ultra-high definition video projection, spatial audio and scents, visitors can expect to get up close with our planet's incredible biodiversity in various ways, from joining animals at a watering hole in the African Savannah to swimming with giant sperm whales in the ocean. Tickets are $21 (adults) and $17 (kids) for Singapore residents. More info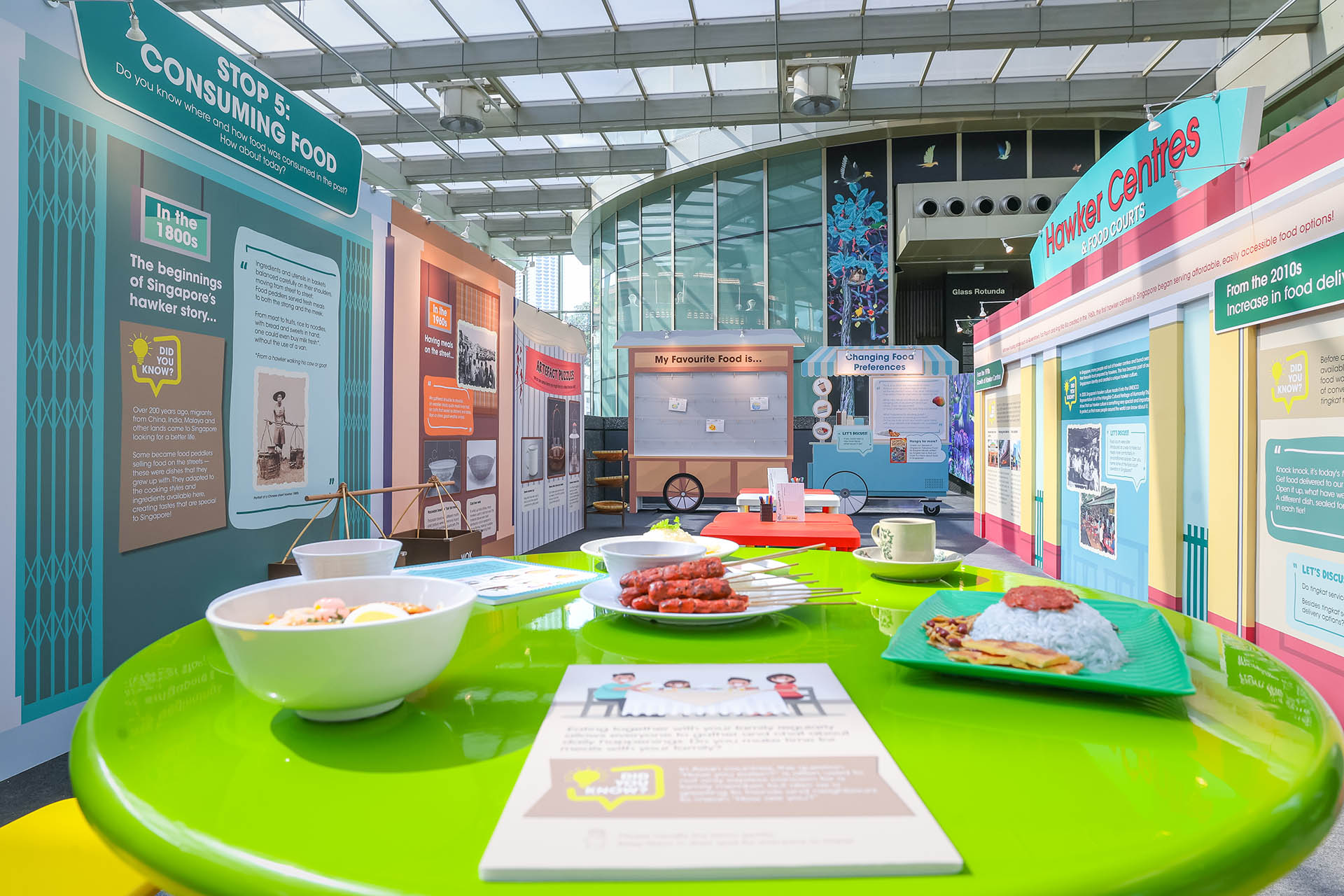 Photo: National Museum of Singapore
Children's Season 2023: Get Curious: All About Food!
When: May 27-Jun 25, 10am-12pm and 1pm-6pm daily
Where: National Museum of Singapore, Glass Atrium Level 2, 93 Stamford Road, Singapore 178897
What makes the June holidays better? Food, of course. This edition of the popular Children's Season is dishing out fun, food-themed installations that will whet the kiddos' appetites for learning. Interactive spaces and displays and family-friendly programmes let the young ones discover everything about our national pastime, from Singapore's diverse food offerings to traditional food preparation. Admission is free, while some complementary activities may be ticketed. More info  
Photo: National Museum of Singapore
Now Boarding: Experiencing Singapore Through Travel, 1800-2000s
When: May 27-Nov 19, 10am-7pm daily (last admission 6.30pm)
Where: National Museum of Singapore, Exhibition Gallery, Basement Level, 93 Stamford Road, Singapore 178897
While everyone may be travelling again, here's a way for you to travel… back in time. This immersive travel-themed exhibition traces the history of Singapore as a destination through the eyes those who have visited us on our sunny shores, from colonial times up until present day. The trip down memory lane goes through four thematic zones — transport, accommodation, F&B and sights and shopping — and it all starts at the airport's iconic analogue flip board. Once a centrepiece at Changi Airport, it now greets visitors at the travel-inspired showcase, which is also brimming with stories and objects that are key milestones. Share your travel stories on a limited-edition postcard (available with a donation to the museum) and pop them in the Singapore Post mailbox to send them to anywhere in the world via good ol' snail mail. Various pop-up experiences will happen throughout the year, including a disco room that will be unveiled end May. Admission is free for Singaporeans and PRs. More info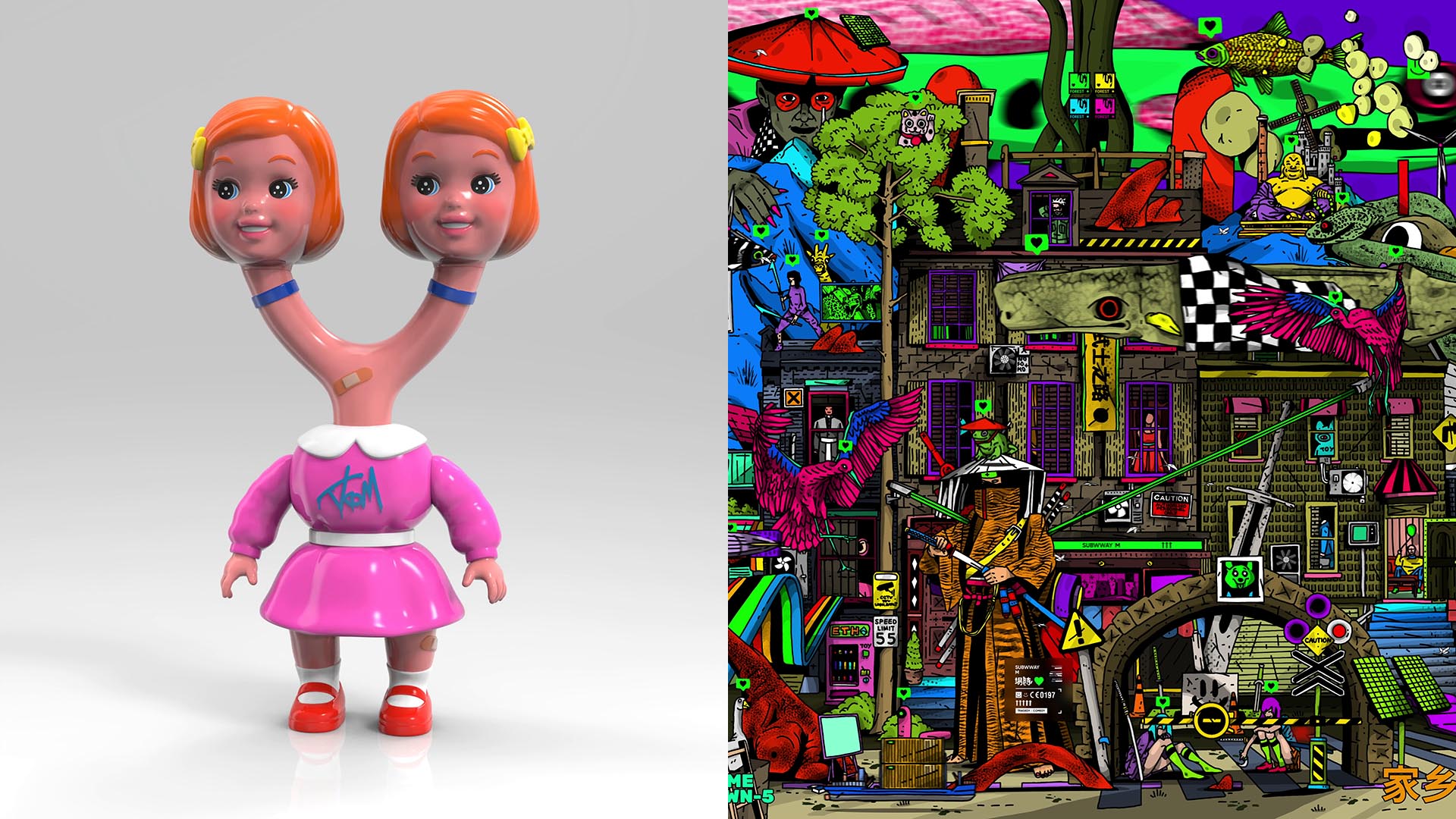 Photos: GIFFEST by EYEYAH!
GIFFEST by EYEYAH!
When: May 18 to Aug 26, 9am-9pm daily
Where: National Design Centre Level 1 Atrium, 111 Middle Road, Singapore 188969
You're used to seeing GIFs in the little rectangle that is your phone. But what if you could walk and discover a life-sized world of GIFs? Back for the third edition is what's touted as Asia's largest celebration of GIFs, GIFFEST is an immersive showcase where 50 local and international creatives will have an array of animated artworks presented in different ways, from a GIF ATM to a GIF DVD player (remember those?). And if the displays have you itching to create something of your own, there are hands-on workshops, talks and other fringe activities that may interest you. There are new fringe activities every two weeks, now that this third edition of the festival has been extended from its usual five days to a whopping three months. Free admission. More info
Photo: Block 2 Pictures Inc, Jet Tone Contents Inc
Vividly Maggie
When: May 13 to Jun 25
Where: ArtScience Cinema, ArtScience Museum Level 4, 6 Bayfront Avenue, Singapore 018974
In the mood to revisit Maggie Cheung's film legacy? The Hongkong actress has retired from acting but fans can revisit Maggie's works in the ArtScience Cinema's latest film retrospective, Vividly Maggie. Seven iconic films, carefully curated to trace Maggie's illustrious film career, will be screened throughout the six weeks: Song of the Exile (1990), Center Stage (1991), Comrades: Almost a Love Story (1996), Irma Vep (1996), In the Mood for Love (2000), Clean (2004) and Ashes of Time Redux (2008). Tickets from $10. More info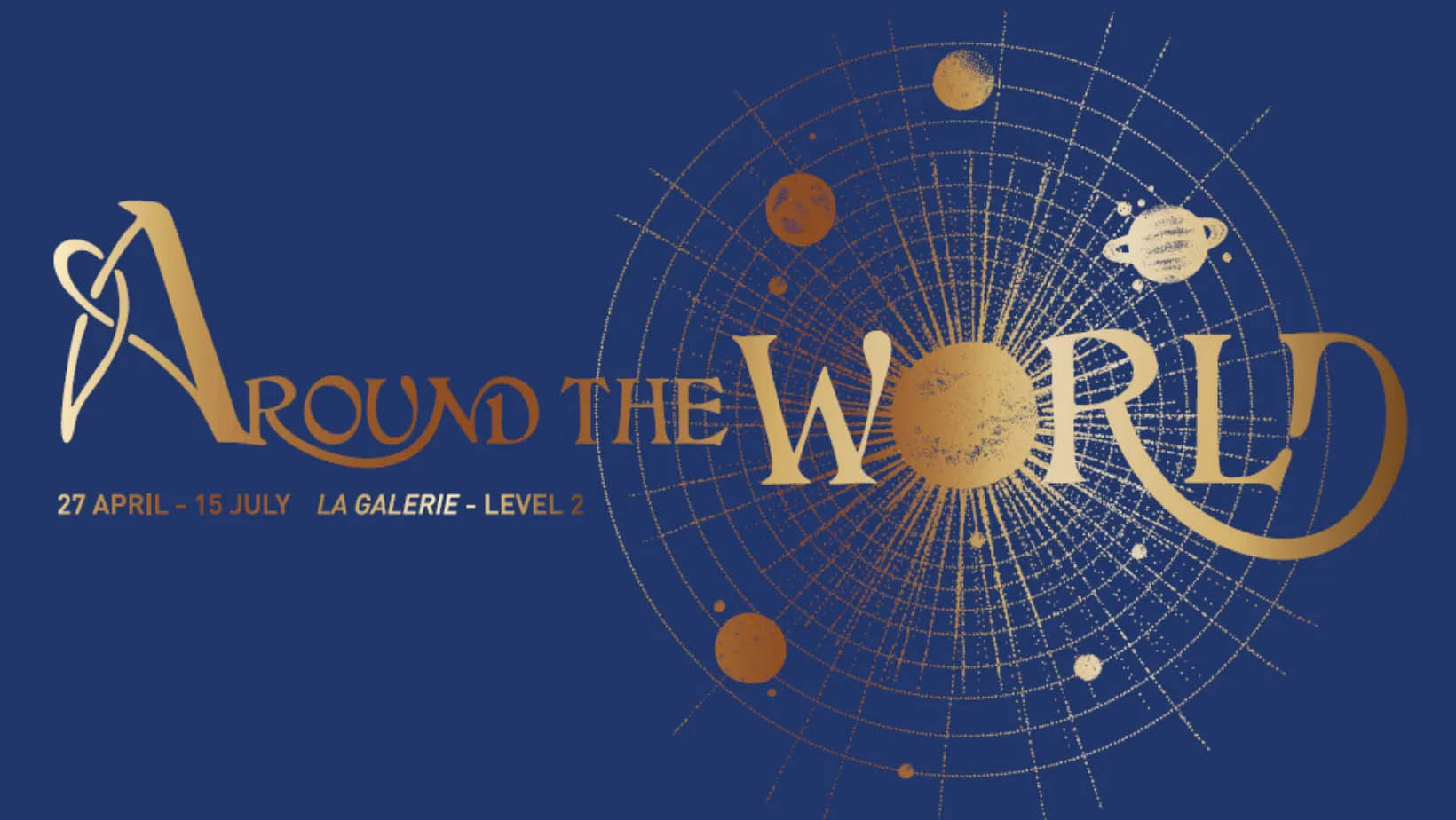 MOVE! Around the World
When: Apr 27 to Jul 15. Open Tue-Fri at 1pm-7.30pm, and Sat 9am-5.30pm
Where: La Galerie, Level 2, Alliance Française de Singapour, 1 Sarkies Road Singapore 258130
Inspired by the Jules Verne's classic Around the World in 80 Days, this interactive exhibition delves into the history and evolution of French transportation. Visitors can expect to pore over rarely seen collectibles and travel memorabilia at the exhibition, and learn more about French transportation innovations that have changed the way people travel by land, sea and air, whether it's by the TGV train or the A380 aircraft.  Free entry. More info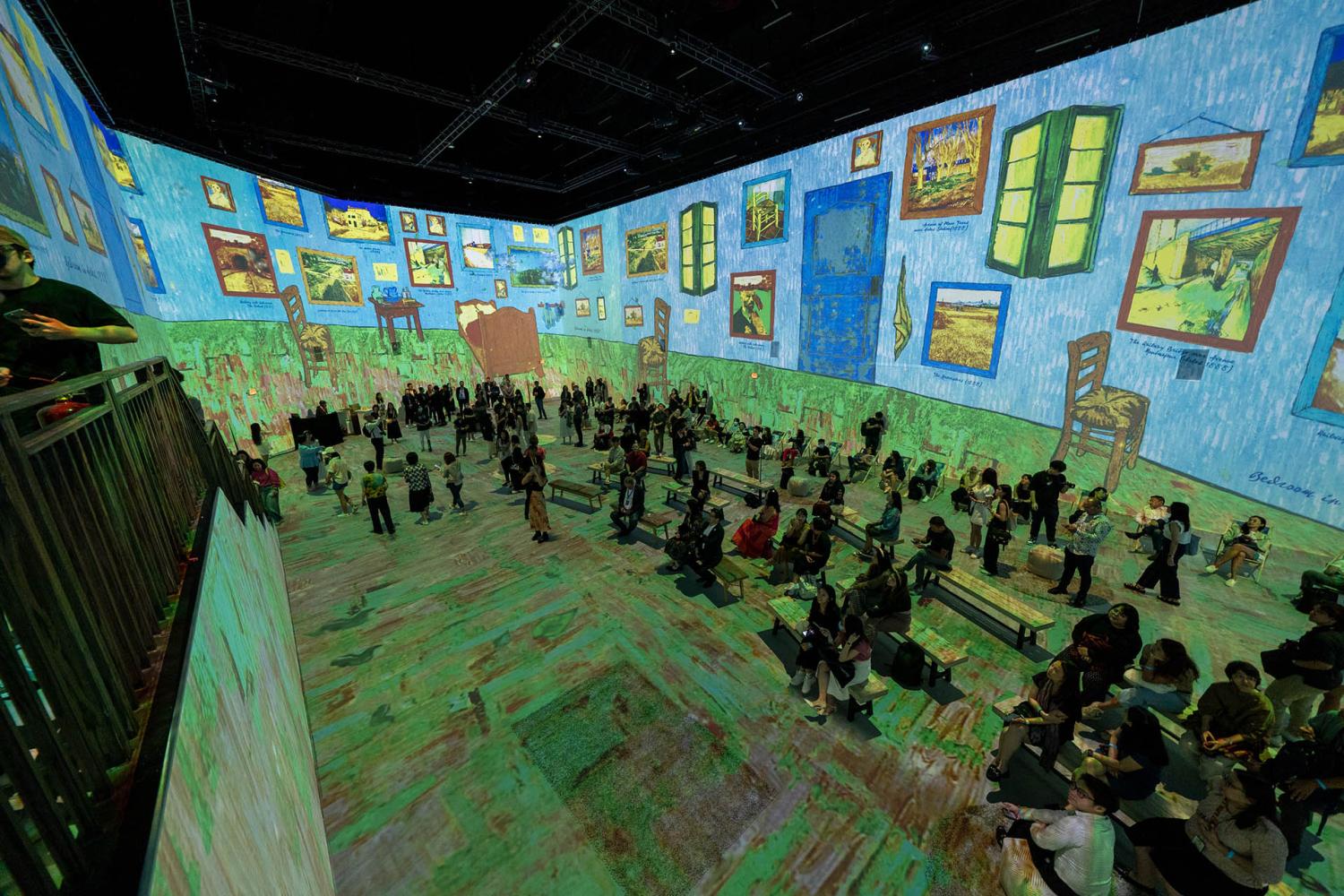 Photo: H&B
Van Gogh: The Immersive Experience
When: Mar 1 to Oct 1
Where: Resorts World Sentosa, B1 Forum
More than five million people worldwide have stepped into this 360-degree immersive digital art experience, and now you can too. Meander your way through over 300 Van Gogh artworks across thematic zones to discover more about the iconic artist and his life. The main highlight is The Immersive Room, a 40-minute digital projection mapping that not only mesmerises, but allows visitors to literally be part of the scenery in Van Gogh's most famous works. Need a little time for reflection and refuelling after? There's a thematic café serving Janice Wong's artistic sweet treats. Tickets from $15 (children) and $24 (adults). More info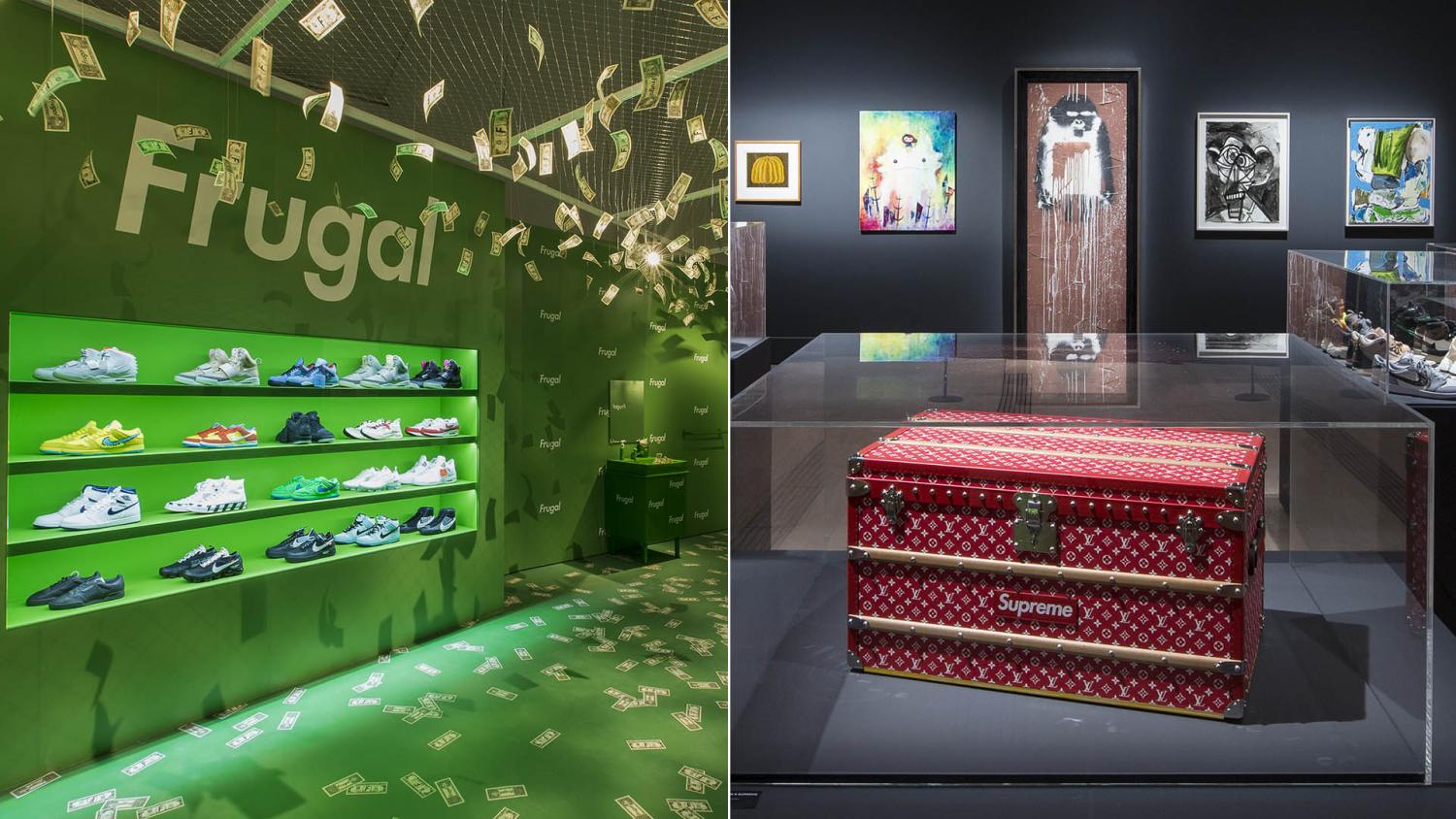 Photos: Marina Bay Sands
Sneakertopia: Step Into Street Culture
When: Feb 25 to Jul 30
Where: ArtScience Museum, 6 Bayfront Avenue
Singapore's first sneaker and street culture exhibition is a shoe-in, whether you're a die-hard sneakerhead or just want to see JJ Lin's personal sneaker and art collection up close (above, right). Yes, in the 10 colourful, immersive zones at this exhibition that has previously made waves in Los Angeles and New York, the Singapore edition has over 100 limited edition sneakers and 70 murals and installations. All of these take you into the world of sneaker and street culture and its cross influences with the worlds of hip hop, sports, and fashion. Tickets from $18. More info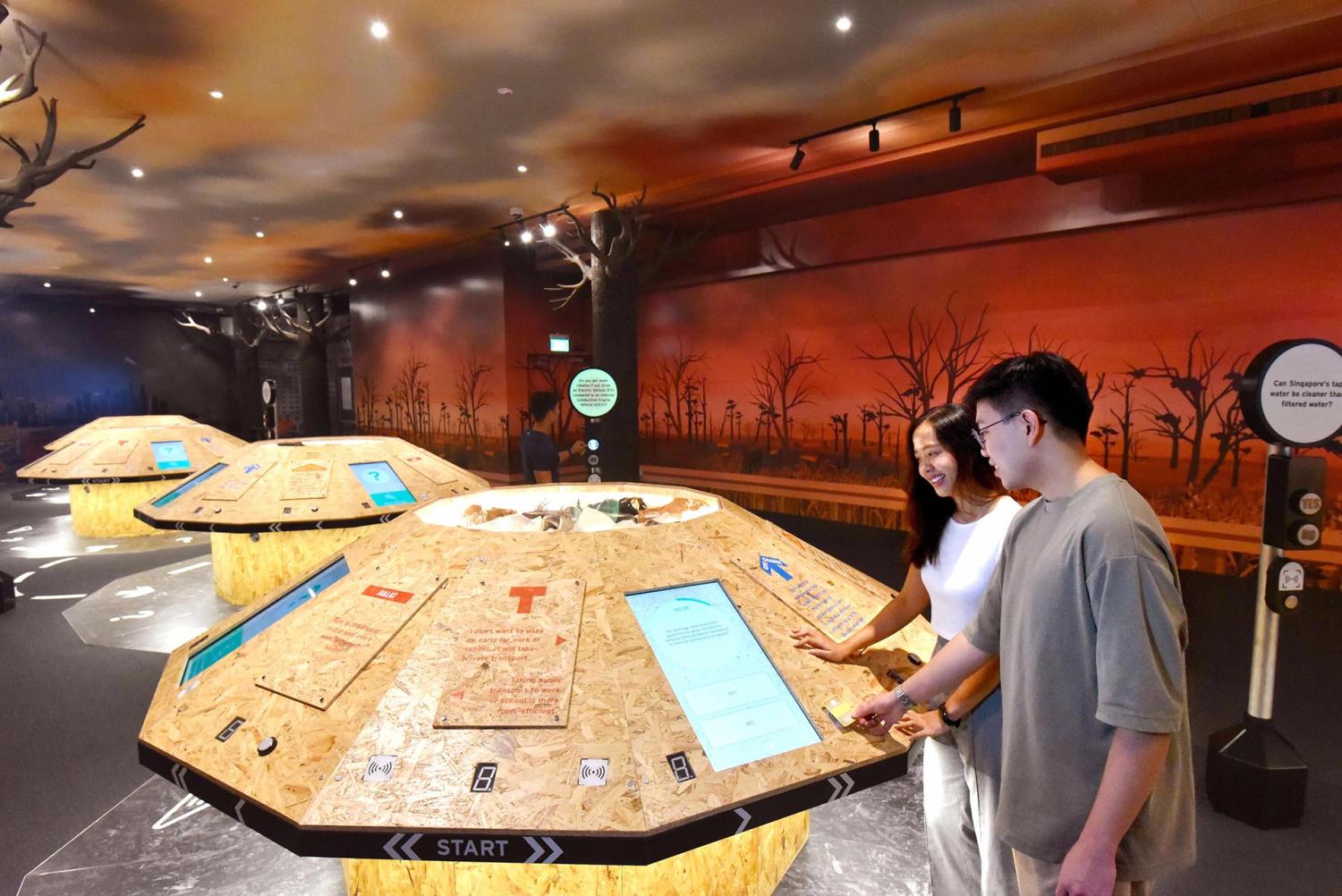 Photo: Singapore Science Centre
Climate Changed
When: Permanent exhibition
Where: Hall B, Singapore Science Centre, 15 Science Centre Road
The unpredictable air-con weather we had last month was not just a coincidence — it's due to climate change, of course. "Just like every other part of the world, Singapore is a victim of the impact of climate change and wetter condition in recent decades is one of the key indicators, especially over this region," shares Associate Professor Lim Tit Meng of Science Centre Singapore. "If this trend continues, the rising sea level in this region can pose further challenges in the coming decades."
To find out more about the very real threats of the climate crisis, head to the Climate Changed exhibition at Singapore Science Centre. Through immersive displays, interactive gameplays and other cool ways, you'll get to learn more about climate change, the impact of our daily habits and what we can do to help at this permanent exhibition. Admission is free with every ticket to the Singapore Science Centre (from $8 for kids, $12 for adults). More info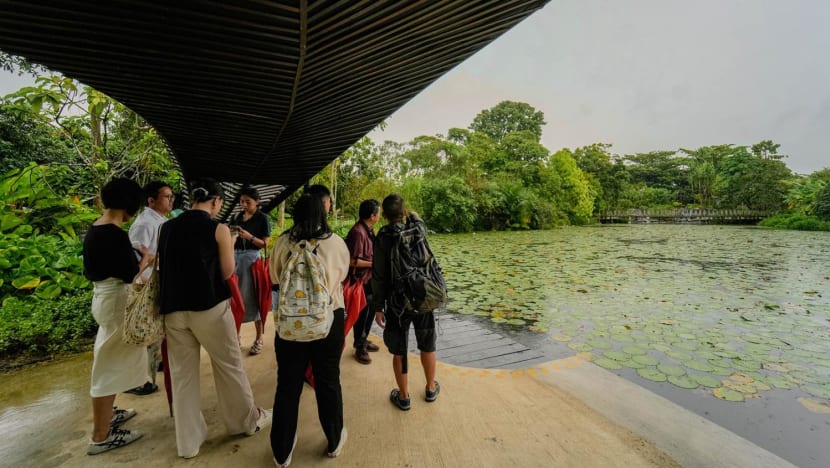 Nature and Sustainability tours at Gardens by the Bay
When: Every Saturday and Sunday
Where: Gardens by the Bay, 18 Marina Gardens Dr, Singapore 018953
GBTB's new Nature and Sustainability tours, which just kicked off last month, are held every Saturday and Sunday. The hour-long guided walking tours will take participants through the lesser-known sustainability features of GBTB and how our natural environment, biodiversity and climate change are intertwined. Who knows, you may even uncover hidden gems at GBTB that you may otherwise have missed without a professional guide, like, a plant that smells like root beer. Yes, really. Read more here. Free for Singaporeans and residents; pre-registration required. More info
Photo: National Gallery Singapore
Living Pictures: Photography in Southeast Asia
When: Dec 2, 2022 to Aug 20, 2023
Where: Level 3, City Hall Wing, National Gallery Singapore, 1 St Andrew's Rd, #01-01, Singapore 178957
In this age of ubiquitous selfies, it's easy to forget the role that photography played throughout history. This exhibition at the National Gallery Singapore, which traces the history of photography in Southeast Asia, is a reminder of that. Split into five thematic zones, it features over 300 works from the mid-19th century until present day — start your journey delving into colonial and war archives, through to today's digital age. More info