Best things to do in Singapore this weekend (May 5-7)
Experience the outdoors in different ways this weekend.
Finding new ways to unwind or indulge in your hobbies will be a breeze this weekend, with a host of happenings that will certainly delight everyone from culture vultures and picnic fanatics to art and anime fans. Here's what's happening in Singapore this weekend.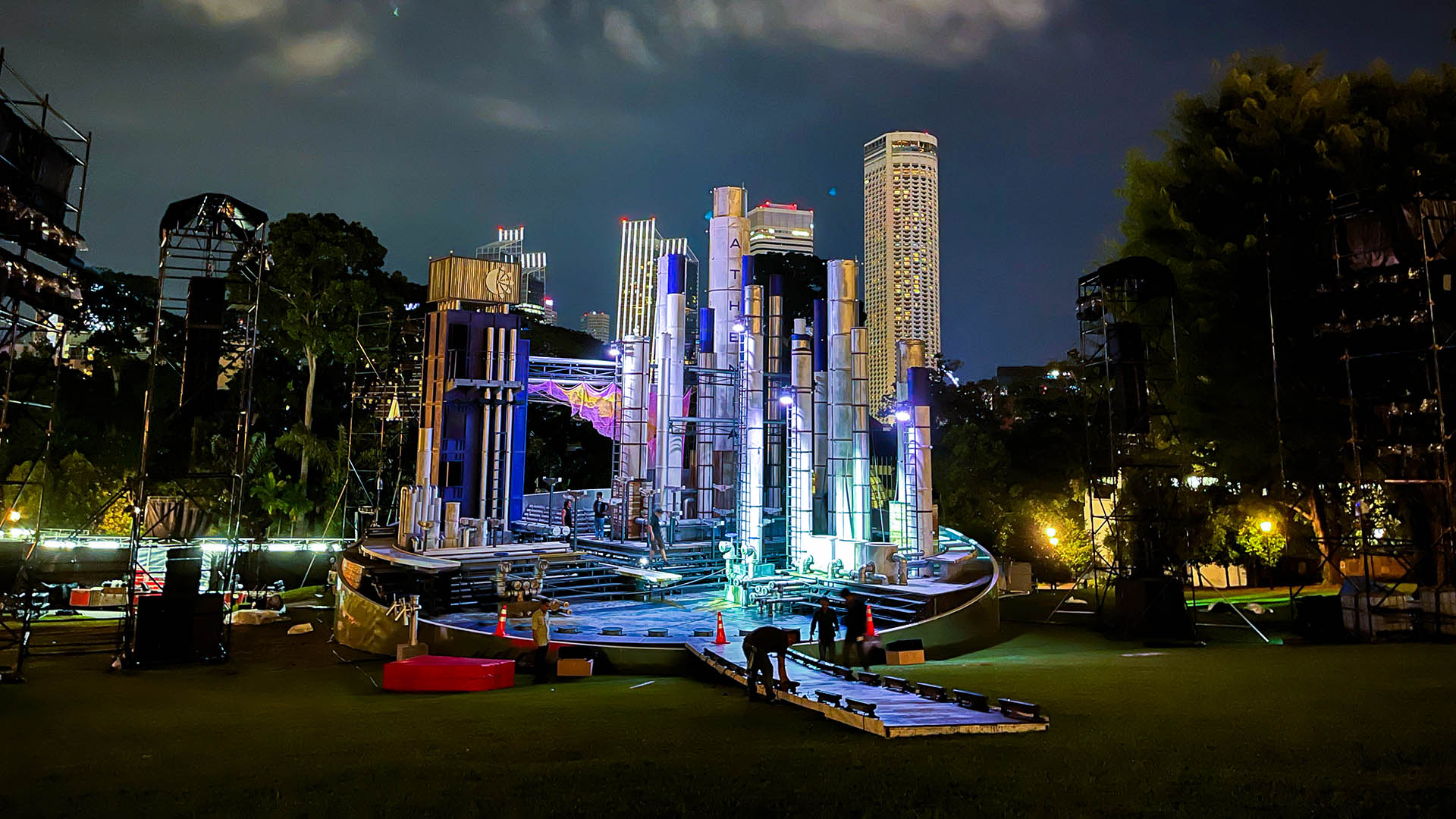 Photo: Singapore Repertory Theatre
Shakespeare in the Park: A Midsummer Night's Dream
When: May 3 to 28, Tues-Sun 7.30pm
Where: Fort Canning Park
Whether you're looking for a unique date night idea or are a theatre lover who loves a different stage experience, here's something for you. The well-loved Shakespeare in the Park makes its return, so get those picnic baskets and mats ready for a night of theatre under the stars. Fort Canning Park will be transformed into the Kingdom of Athenia with 'A Midsummer Night's Dream' taking centrestage this year. The production will stay true to the text but to spice things up, it'll be set in a contemporary setting, but still remain as enchanting nonetheless. Tix from $60-$138. More info
Photo: Facebook/Doujin Market
Doujin Market 2023
When: May 6 (12pm-8pm), May 7 (11am-7pm)
Where: Hall 403 & 404, Suntec Singapore Convention & Exhibition Centre, 1 Raffles Boulevard, Singapore 039593
Doujin is used to describe passionate individuals working alone or as a collective, so you can be sure there'll be tons of creative items and stalls at this pop culture-inspired art and illustration fair. Also known as Doujima, the two-day event will see over 400 creators from 11 countries showcase and sell their works and merch, from art and illustrations to virtual content and web comics. Virtual creators, like Vtuber Lucius Merryweather, will also make their debut at the convention. $10 for a one-day pass and $18 for a two-day ticket. Ticket holders receive $10 in game credits at Timezone, redeemable at the event. More info http://www.doujimasg.com/
Photo: Sunset Cinema
Hendrick's Sunset Cinema
When: Apr 27 to May 14
Where: Tanjong Beach, 20 Tanjong Beach Walk, Sentosa, Singapore 098942  
Beach, please — with a side of cocktails, dining by the sea and award-winning films. Yes, it's time to kick back on a sun lounger by Tanjong beach on Sentosa, soak in the sunset with a G&T in hand, and enjoy a movie in an open-air cinema with the gentle sea breeze keeping you cool. This year's Sunset Cinema line-up of 11 movies includes the Singapore premiere screening of I Love My Dad, which bagged the the Audience Award and Grand Jury Prize at SXSW festival, and the George Clooney and Julia Roberts rom-com Ticket to Paradise. Each screening starts at 7.45pm but it's probably a good idea to come early for a cocktail and bites by Tanjong Beach Club and get those sunset shots before the movie kicks off. Tix are $44.80 each. More info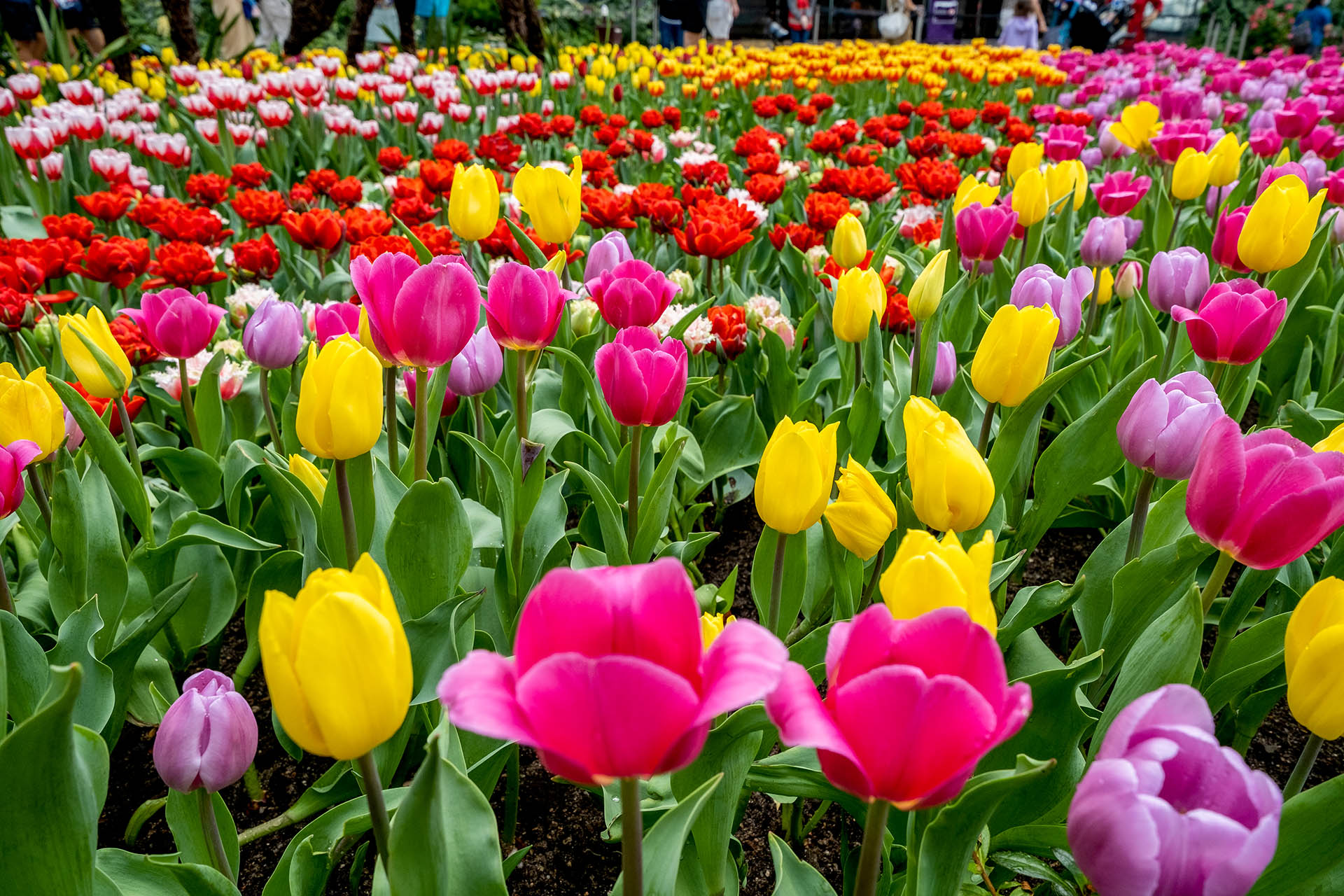 Photo: Gardens by the Bay
Tulipmania: Origins of the Tulip
When: Apr 21 to May 21, 9am-9pm
Where: Flower Dome, Gardens by the Bay, 18 Marina Gardens Drive, Singapore 018953
Stop and smell the roses, we mean, tulips as Tulipmania makes its return to Gardens by the Bay — and this time, you'll get transported to Turkey too. The incredibly vibrant floral display will feature a landscape that has some of Turkey's iconic landmarks and architecture. Plus, it takes on a historical element this year and traces the roots of the tulips, which were first cultivated by the Ottomans. In fact, one of the standouts in this year's display are the tulips cultivated from the wild species in Turkey, which look different from the tulips that most are familiar with. Admission charge to Flower Dome starts at $12 for Singapore residents. More info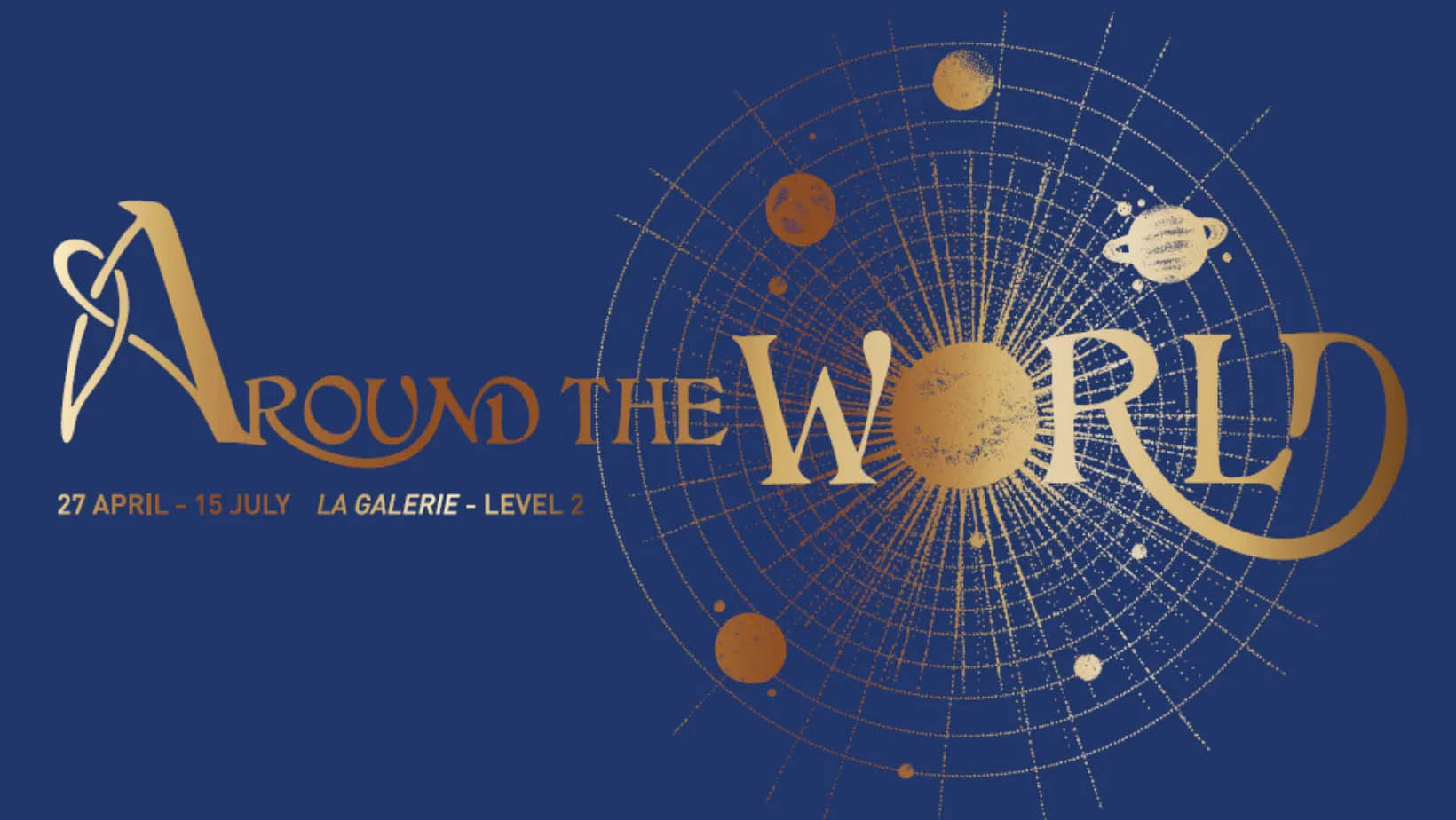 MOVE! Around the World
When: Apr 27 to Jul 15. Open Tue-Fri at 1pm-7.30pm, and Sat 9am-5.30pm
Where: La Galerie, Level 2, Alliance Française de Singapour, 1 Sarkies Road Singapore 258130
Inspired by the Jules Verne's classic Around the World in 80 Days, this interactive exhibition delves into the history and evolution of French transportation. Visitors can expect to pore over rarely seen collectibles and travel memorabilia at the exhibition, and learn more about French transportation innovations that have changed the way people travel by land, sea and air, whether it's by the TGV train or the A380 aircraft.  Free entry. More info
Photo: National Heritage Board
Love, Kebaya travelling exhibition
When: Apr 4 to May 24
Where: Various locations
The kebaya has been submitted as an entry for the UNESCO Intangible Cultural Heritage List of Humanity, and the public can now learn more about the traditional garment with its roots in a shared heritage in Southeast Asian cultures by way of a travelling exhibition. The Love, Kebaya exhibition will be at the National Museum of Singapore's Level 2 Platform from Apr 4-23, Gardens by the Bay Visitors Centre from Apr 26 to May 14 and Tampines Hub's Our Festive Market from May 16-24.
On display are six kebaya designs created by craftpersons as well as photos of women from the Malay, Peranakan and Eurasian communities wearing the kebaya at different occasions, showing the garment's evolution across different time periods. Admission is free. More info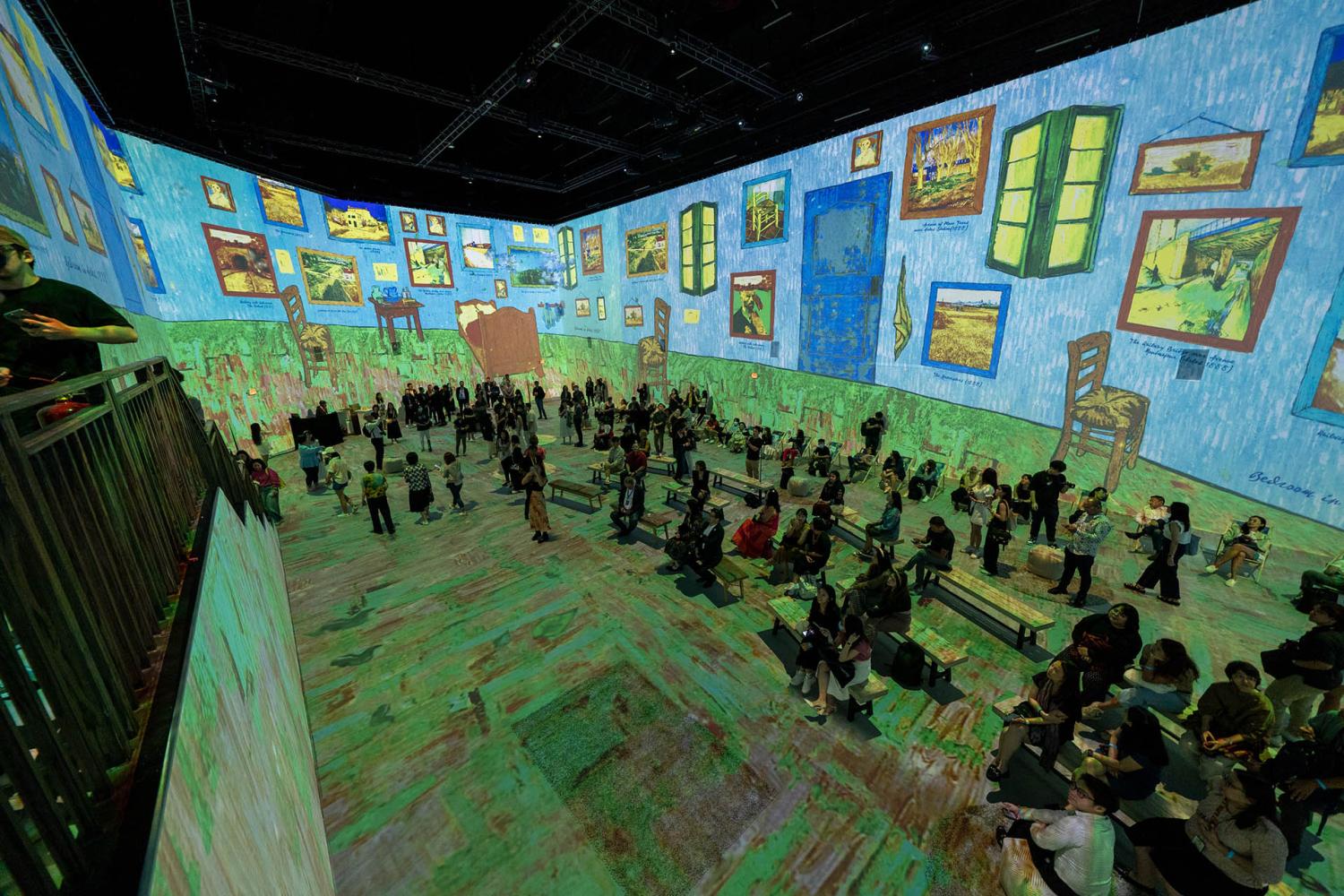 Photo: H&B
Van Gogh: The Immersive Experience
When: Mar 1 to Oct 1
Where: Resorts World Sentosa, B1 Forum
More than five million people worldwide have stepped into this 360-degree immersive digital art experience, and now you can too. Meander your way through over 300 Van Gogh artworks across thematic zones to discover more about the iconic artist and his life. The main highlight is The Immersive Room, a 40-minute digital projection mapping that not only mesmerises, but allows visitors to literally be part of the scenery in Van Gogh's most famous works. Need a little time for reflection and refuelling after? There's a thematic café serving Janice Wong's artistic sweet treats. Tickets from $15 (children) and $24 (adults). More info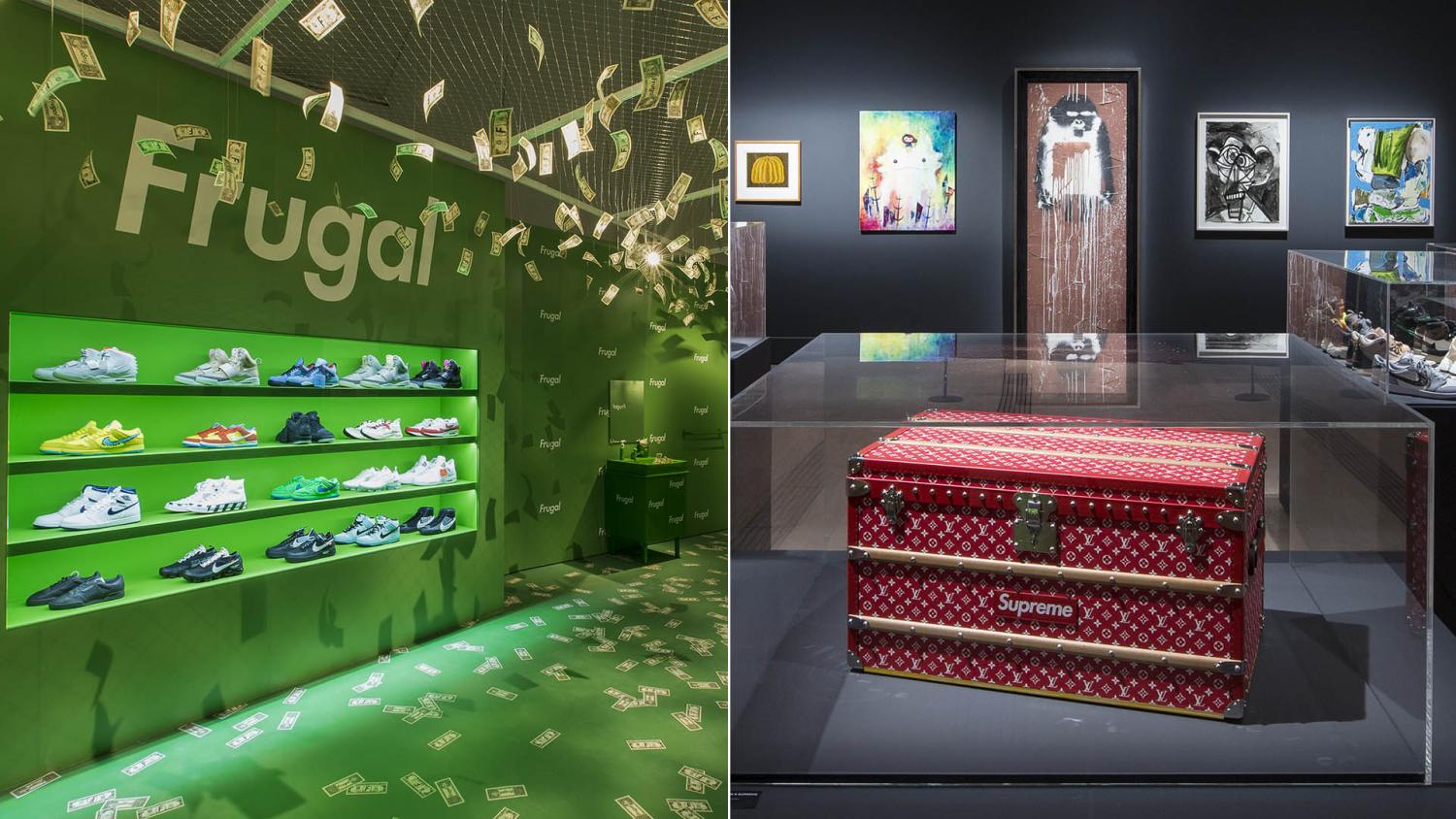 Photos: Marina Bay Sands
Sneakertopia: Step Into Street Culture
When: Feb 25 to Jul 30
Where: ArtScience Museum, 6 Bayfront Avenue
Singapore's first sneaker and street culture exhibition is a shoe-in, whether you're a die-hard sneakerhead or just want to see JJ Lin's personal sneaker and art collection up close (above, right). Yes, in the 10 colourful, immersive zones at this exhibition that has previously made waves in Los Angeles and New York, the Singapore edition has over 100 limited edition sneakers and 70 murals and installations. All of these take you into the world of sneaker and street culture and its cross influences with the worlds of hip hop, sports, and fashion. Tickets from $18. More info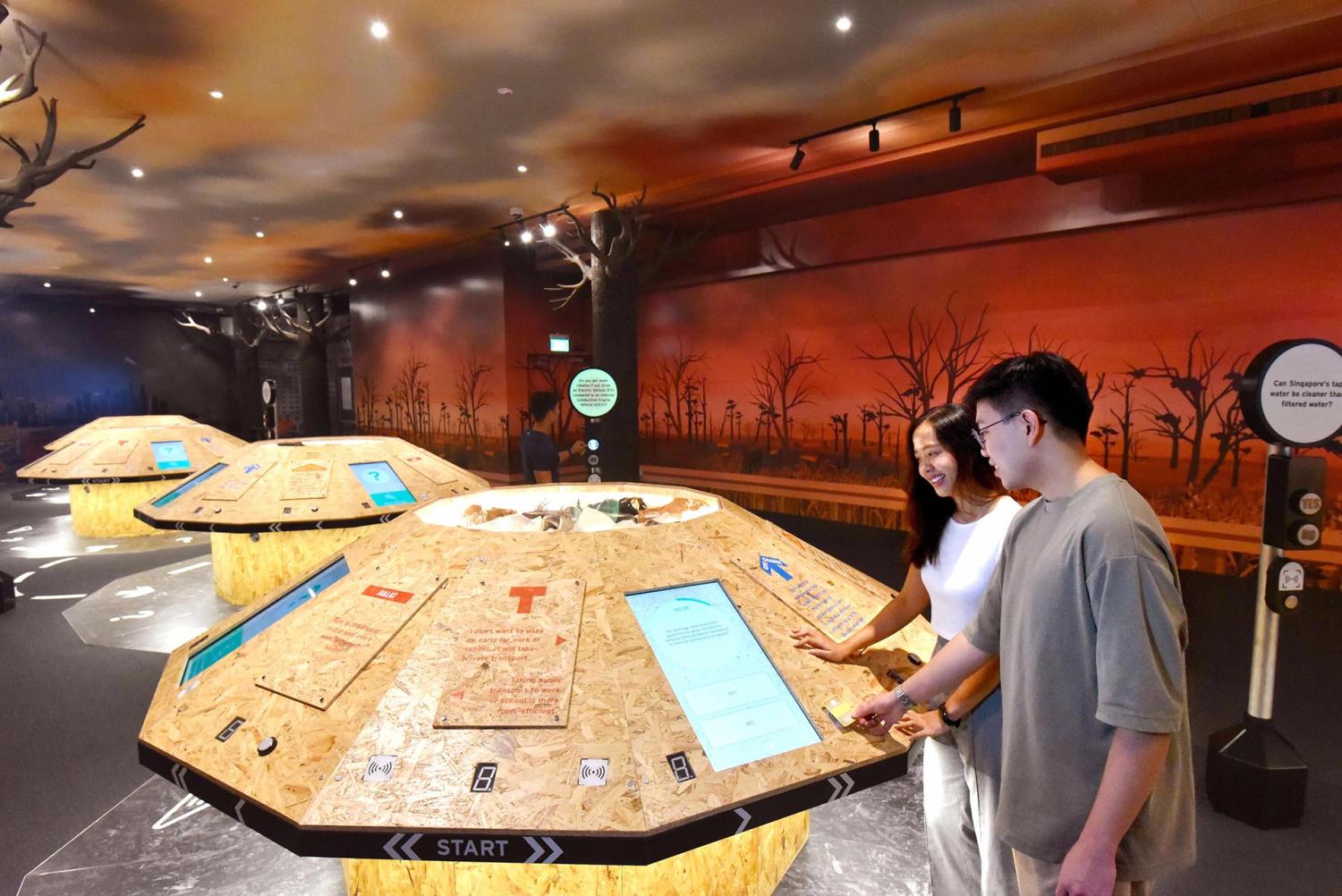 Photo: Singapore Science Centre
Climate Changed
When: Permanent exhibition
Where: Hall B, Singapore Science Centre, 15 Science Centre Road
The unpredictable air-con weather we had last month was not just a coincidence — it's due to climate change, of course. "Just like every other part of the world, Singapore is a victim of the impact of climate change and wetter condition in recent decades is one of the key indicators, especially over this region," shares Associate Professor Lim Tit Meng of Science Centre Singapore. "If this trend continues, the rising sea level in this region can pose further challenges in the coming decades."
To find out more about the very real threats of the climate crisis, head to the Climate Changed exhibition at Singapore Science Centre. Through immersive displays, interactive gameplays and other cool ways, you'll get to learn more about climate change, the impact of our daily habits and what we can do to help at this permanent exhibition. Admission is free with every ticket to the Singapore Science Centre (from $8 for kids, $12 for adults). More info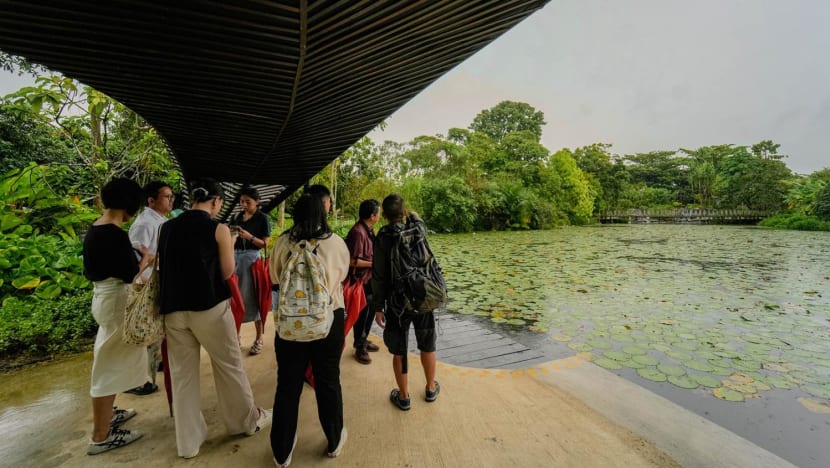 Nature and Sustainability tours at Gardens by the Bay
When: Every Saturday and Sunday
Where: Gardens by the Bay, 18 Marina Gardens Dr, Singapore 018953
GBTB's new Nature and Sustainability tours, which just kicked off last month, are held every Saturday and Sunday. The hour-long guided walking tours will take participants through the lesser-known sustainability features of GBTB and how our natural environment, biodiversity and climate change are intertwined. Who knows, you may even uncover hidden gems at GBTB that you may otherwise have missed without a professional guide, like, a plant that smells like root beer. Yes, really. Read more here. Free for Singaporeans and residents; pre-registration required. More info
Photo: National Gallery Singapore
Living Pictures: Photography in Southeast Asia
When: Dec 2, 2022 to Aug 20, 2023
Where: Level 3, City Hall Wing, National Gallery Singapore, 1 St Andrew's Rd, #01-01, Singapore 178957
In this age of ubiquitous selfies, it's easy to forget the role that photography played throughout history. This exhibition at the National Gallery Singapore, which traces the history of photography in Southeast Asia, is a reminder of that. Split into five thematic zones, it features over 300 works from the mid-19th century until present day — start your journey delving into colonial and war archives, through to today's digital age. More info