Bintan, Batam Sea VTL Guide: What To Do, Covid-19 Tests To Take & Everything To Know Before You Go
Expect to shell out $170 or more per person for Covid-19 tests.
From Feb 25, you'll be able to travel to Bintan and Batam without serving quarantine either way when Singapore launches the sea Vaccinated Travel Lanes (VTL) to both islands. The scheme will kick off with 700 VTL travellers allowed weekly — 350 from Batam, and 350 from Bintan — to travel to Singapore's Tanah Merah Ferry Terminal (TMFT) via the sea VTL.
But unlike pre-pandemic quick weekend getaways, a trip to either location now comes with a little planning.
Here's what you need to know about two-way quarantine-free travel between Singapore and Bintan/Batam.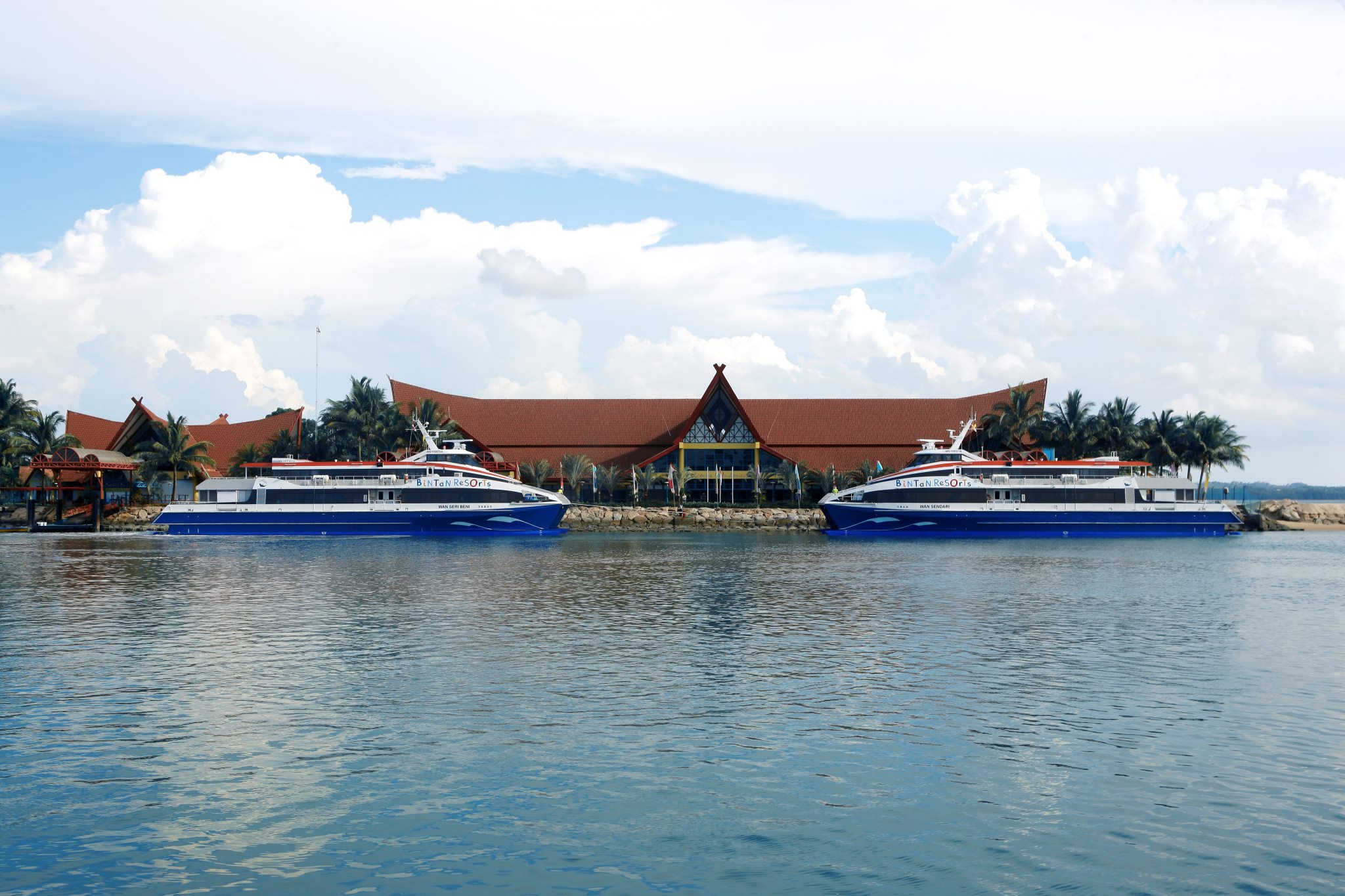 From Singapore to Bintan/Batam on the travel bubble
Travel checklist:
#1: To be eligible for the travel bubble, travellers must have stayed in Singapore for the last 14 days prior to the trip.
#2: Must be fully-vaccinated with at least two doses, and have proof of vax status. Vax certs can be notarised here.
#3: Take a pre-departure PCR test in Singapore, 72 hours before departure (from $94).
#4: Take an on-arrival PCR test at Bintan/Batam (usually included in travel bubble hotel bookings).
#5: Book ferry tickets with appointed ferry operators to enter via specific points:
- Batam: Batam Fast (book here). Travel between Tanah Merah Ferry Terminal and Nongsapura International Ferry Terminal (NIFT).
- Bintan: Bintan Resort Ferries (book here). Travel between Tanah Merah Ferry Terminal and Bandar Bintan Telani Ferry Terminal (BBT).
#6: Purchase travel insurance with at least $30,000 Covid-19 coverage.
#7: Have proof of a hotel booking confirmation within the "travel bubble" zones. Travel bubble guests can only book resorts within Lagoi Bintan Resort in Bintan and in Nongsa Sensation in Batam (check out the list of resorts here).
#8: Use the PeduliLindungi app and Blue Pass token for contact tracing while in Bintan/Batam.
#9: Fill up the eHAC arrival form on the PeduliLindungi app.
#10: Apply for a visa if necessary. Singapore citizens and eligible Indonesian citizens do not need to apply for a visa.
Travel bubble regulations to keep in mind:
#1: Travel bubble requirements mandate that guests must not travel out of designated travel bubble areas.
#2: They're not allowed to mingle with anyone outside of their group while in Bintan or Batam, and are only permitted to partake in activities in predetermined zones according to the itinerary set.
#3: They're also required to mask up with three-layer or medical masks, change masks every four hours, wash hands regularly, and keep a minimum safe distance of 1.5m from others, and use the PeduliLindungi app during their stay.
#4: They must also comply with Covid-19 contact tracing, isolation or quarantine regulations should a positive Covid-19 case is found in their travel bubble area.
What happens if someone gets Covid-19 during their stay?
Those experiencing little or no symptoms will be isolated at a facility that's outside of the travel bubble area (in Bintan, it's Bintan Service Apartment).
Travellers who test positive and have moderate or severe symptoms will be taken to the hospital or medically evacuated to Singapore. All costs will be borne by the individual (now you know why you need travel insurance).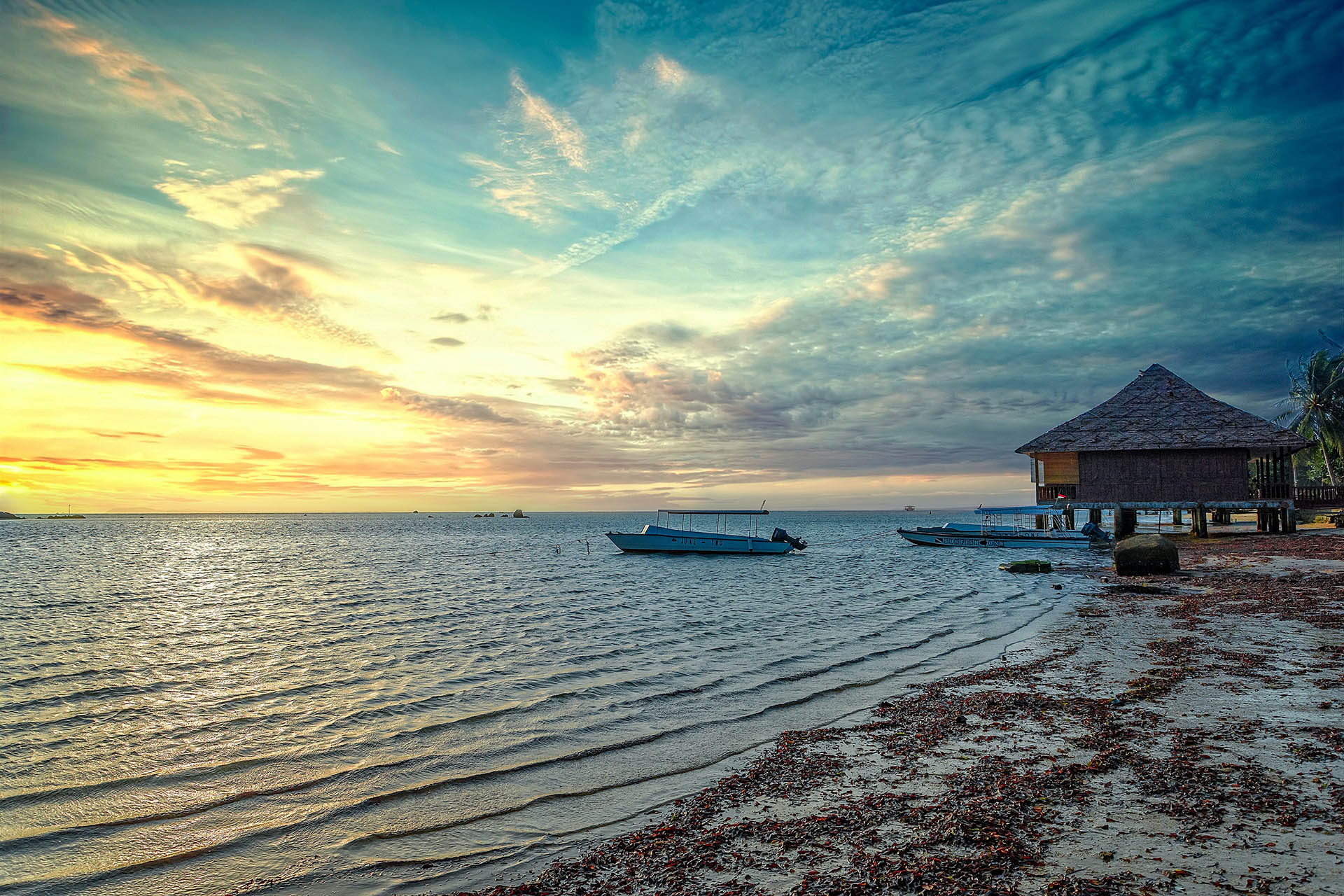 From Bintan/Batam to Singapore on the VTL (Sea)
Travel checklist:
#1: To be eligible for the VTL (Sea), travellers must fulfil a seven-day travel history requirement — ie. remained in Singapore or one or more of the VTL countries, including Indonesia, or a Cat I country/region in the last seven days prior to departure for Singapore.
#2: They must also be fully vaccinated, and present digital or physical proof of their vax status.
#3: Undergo a PCR test/professionally administered ART within two days before departure for Singapore. Ensure that your hotel in Bintan/Batam will make arrangements for this as it's included in most travel bubble packages.
#4: Submit health declaration on the SG Arrival Card up to three days prior to departure. Find it here.
#5: Once back in Singapore, take a supervised ART at a Quick Test Centre (QTC) or Combined Test Centre (CTC) within 24 hours of arrival (find out where here). Travellers must remain isolated until they receive a negative test result.
#6: Book VTL ferry tickets with designated ferry operators. For Batam, book with Batam Fast to travel via Nonsapura International Ferry Terminal; in Bintan, book with Bintan Resort Ferries to travel via Bandar Bintan Telani Ferry Terminal.
#7: Only for short-term visitors:
- Apply for a VTP (Sea) at https://safetravel.ica.gov.sg, and obtain a visa if required.
- Buy travel insurance with a minimum coverage of $30,000 for Covid-19 related medical and hospitalisation expenses.
- Show proof of a hotel booking confirmation and payment for the duration of your stay in Singapore.
- Present a return ferry ticket corresponding to the duration of their hotel stay in Singapore.
- Download and use the TraceTogether app in Singapore.
- You do not need to apply for a VTP if you are a fully-vaxed Singapore citizen, PR or long-term pass holder (except work permit holders), or are aged 12 and below.
To go or not to go?
For most, the main consideration of a Batam/Bintan getaway now, as opposed to pre-pandemic, is the extra moolah you'll have to shell out for Covid-19 tests.
How many tests in total do you have to take for a trip to Bintan/Batam now, and how much will it cost?
Four, with a total cost of around $170. However, the two tests in Indonesia are usually already included under the travel bubble hotel packages.
- Test 1: In Singapore: PCR test 72 hours before departing to Bintan/Batam. Cost: From $94
- Test 2: In Indonesia: On-arrival PCR at Bintan/Batam. Cost: Around $30
- Test 3: In Indonesia: PCR/ART two days before departure. Cost: Around $30
- Test 4: In Singapore: Supervised ART at a QTC or CTC within 24 hours of arrival. Cost: $15
In a nutshell: The extra costs of the tests do add up, especially if you're going as a family, and the risk-averse may shun the idea of a trip altogether given the slight chance of testing positive on arrival in Bintan/Batam. But for those willing to splurge, the Bintan/Batam VTL is probably as hassle-free as it gets (for now anyway) in this new normal.
Photos: Bintan Resorts Ferries, Unsplash/Anil Nallamotu, Kharl Anthony Paica