Birds Of Paradise Gelato's New Beach Rd Outlet Looks Like A Mini Art Gallery
Located just two units from The Coconut Club and possibly the most stylo-milo BOP gelato parlour yet.
Birds of Paradise Gelato Boutique, popular among hipsters and connoisseurs for its artisanal gelato accented with botanical flavours, has just opened its fourth outlet on Beach Road today (June 14). Like its Tanjong Pagar shop opened earlier this year, this dessert spot is a takeaway-only outfit, though there are a couple of benches here if you can't wait to tuck into your gelato on thyme-infused waffle cones. Bummer, though the brand's spokesperson tells 8days.sg they wouldn't rule out a dine-in space in future. 
All photos cannot be reproduced without permission from 8days.sg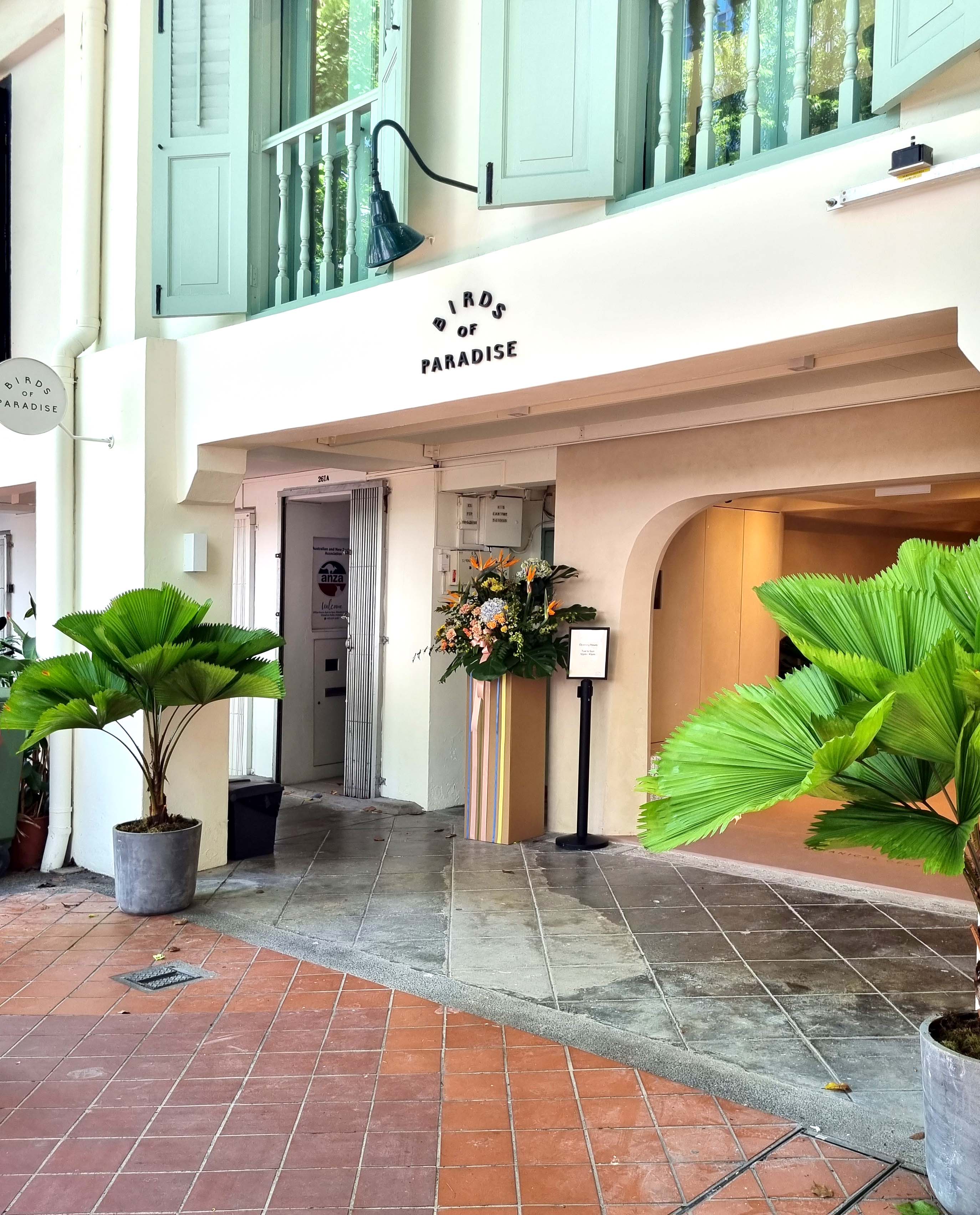 The Coconut Club's neighbour
Interestingly, this new BOP outlet is located just a couple of shophouse units away from the recently relocated nasi lemak specialist, The Coconut Club. Rather fitting, since the restaurant supplies the gelato brand with its proprietary cold-pressed coconut milk (extracted from premium MAWA coconuts brought in thrice-weekly from Malaysia) to create a collaborative Coconut Sorbet. Apart from also selling said coconut sorbet by the scoop at its eatery, The Coconut Club uses it in its wonderfully lemak coconut shakes.
Proximity to TCC a coincidence
If you're wondering why Birds of Paradise opened so close to The Coconut Club (pictured above), and if the two brands are now partners, BOP's spokesperson clarifies it "is a coincidence more than anything". He adds: "We're always looking for exciting new neighbourhoods to serve. There's quite a vibrant community [at Beach Road] that we're happy to be a part of."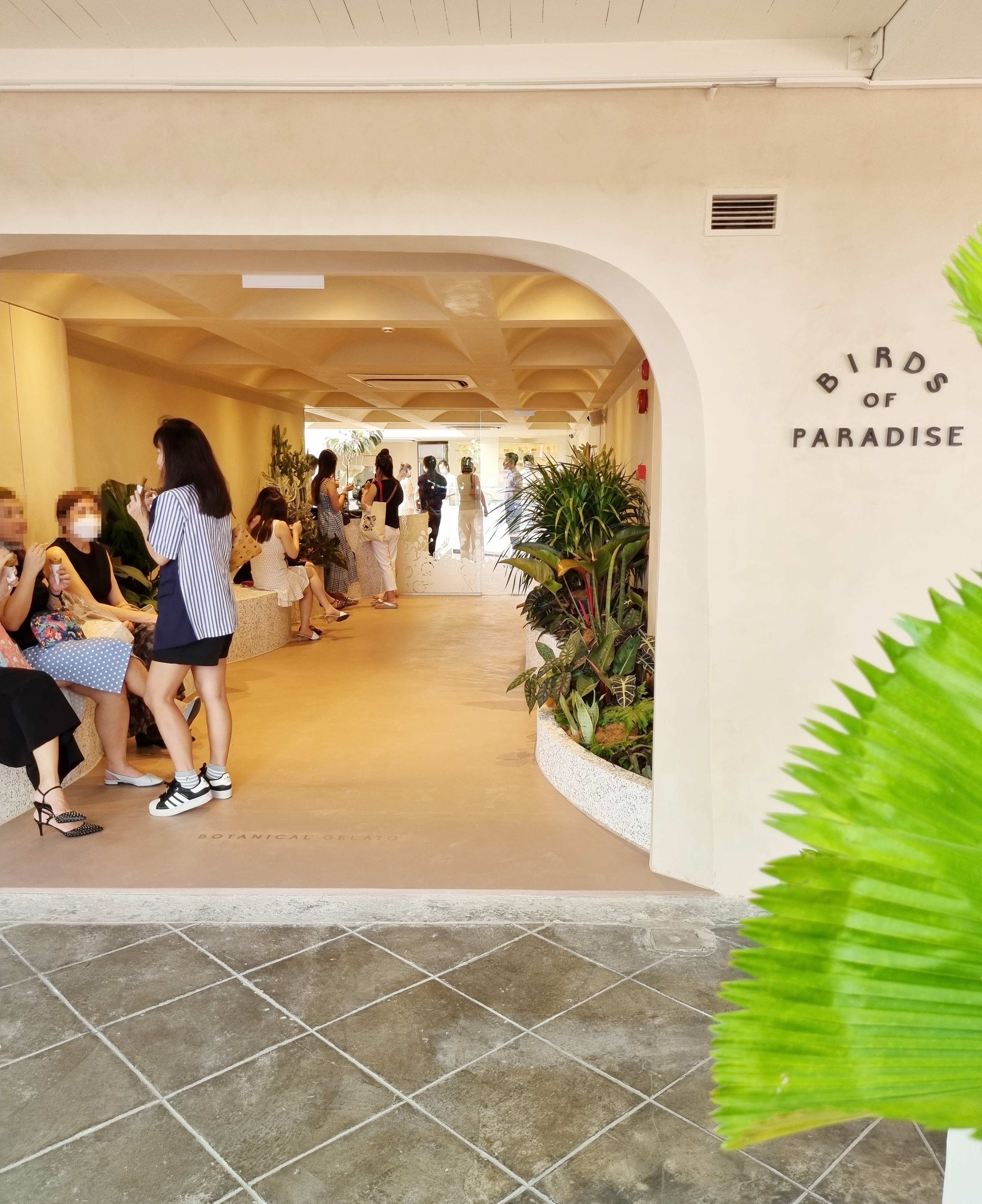 A huge, sleek passageway  
There are two pebble-lined benches (which seat about five pax) tucked between live cacti and other flora in the spacious entryway leading to the gelato parlour. We're told the cacti are meant to be "botanical representations of coral", in line with the outlet's beach theme ('cos they're on Beach Road). We don't quite see the coral connection, but it's pretty nonetheless. 
The entryway is air-conditioned and heavy with the scent of thyme, courtesy of a staff member whipping up the brand's signature waffle cones onsite.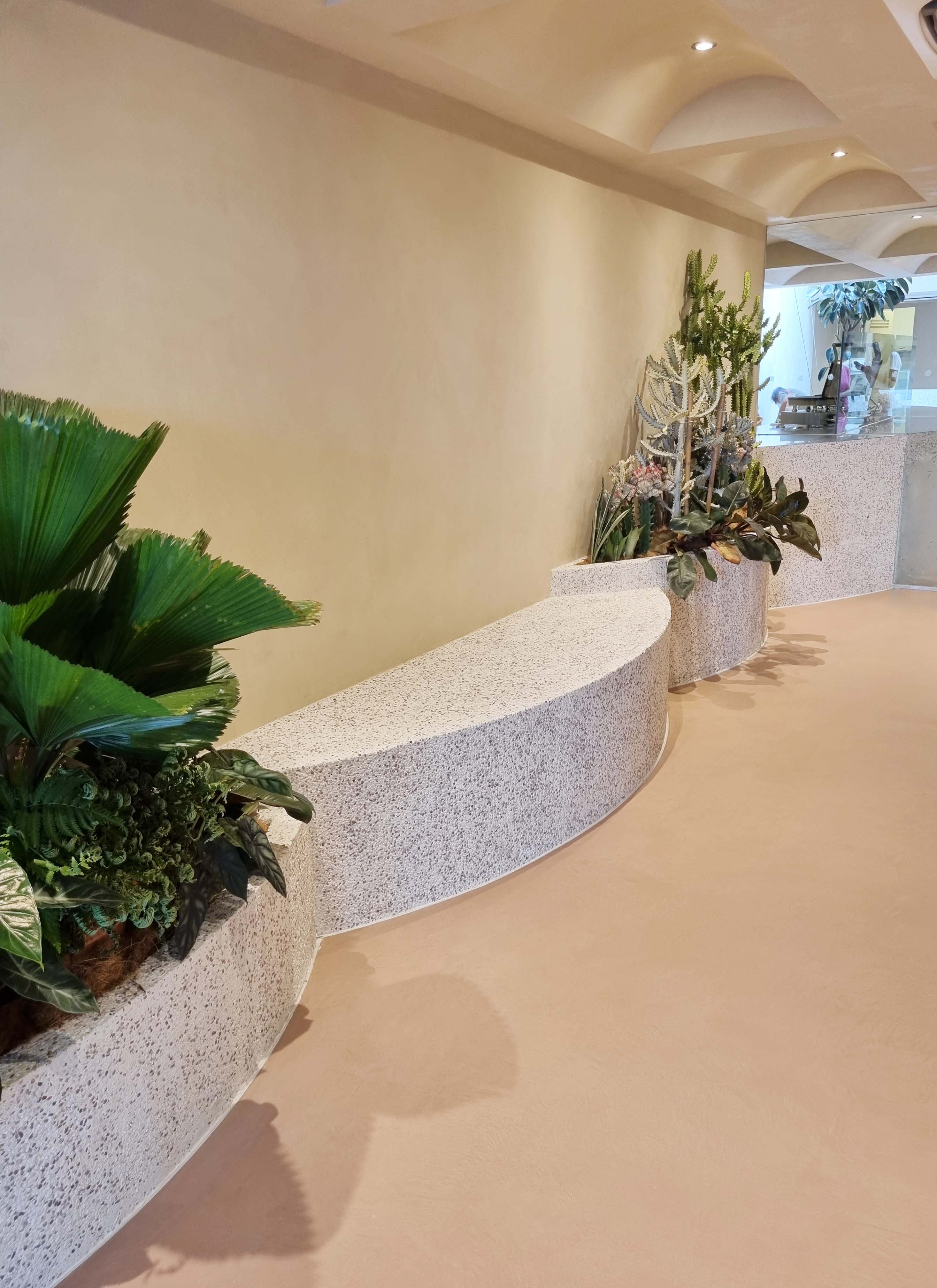 Wish there were more seats
Pity more seats aren't included given the large amount of empty space in this chic outlet.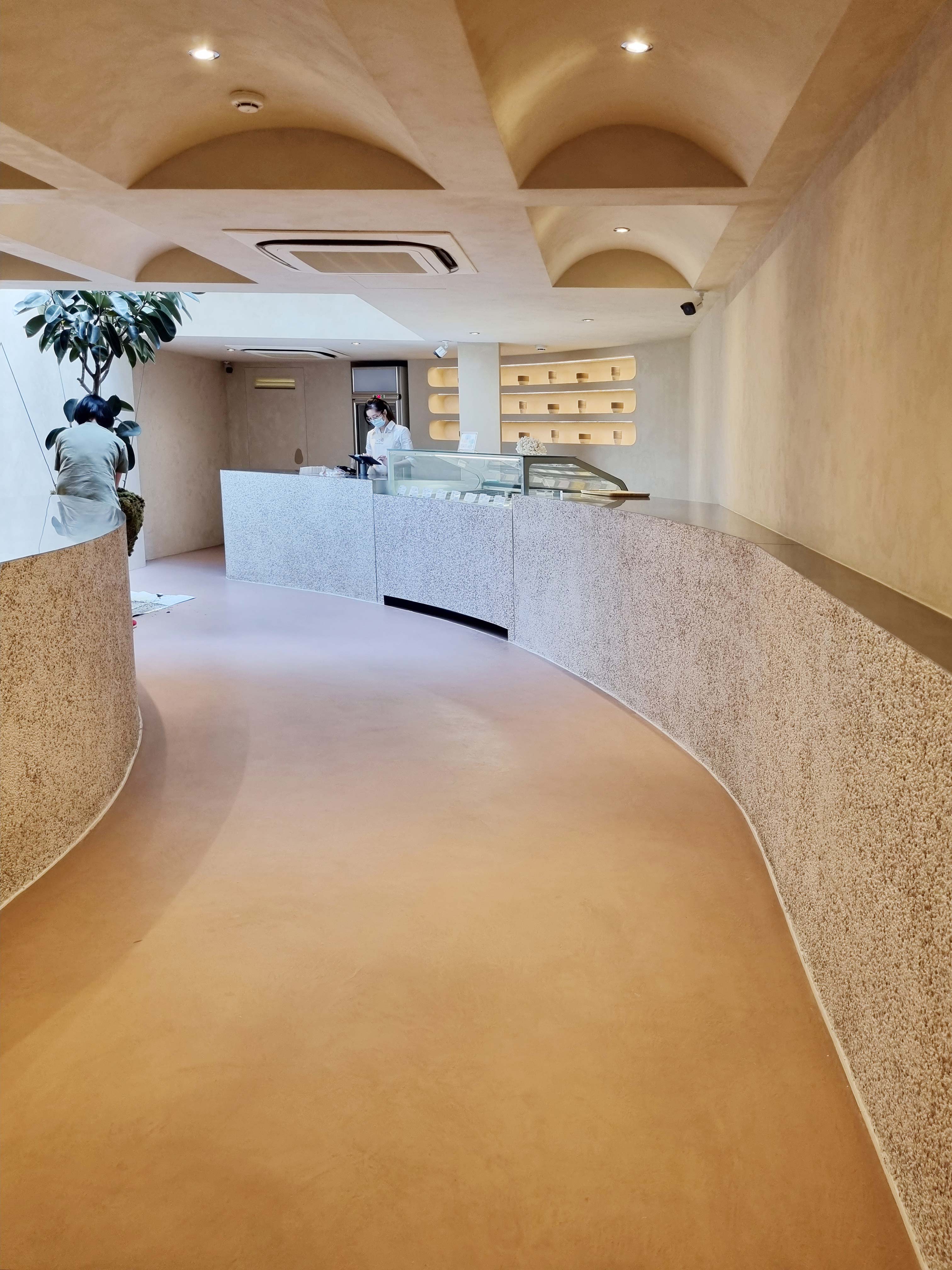 Looks like a mini art gallery
Inside the roomy parlour, the decor is minimalist chic in an art gallery sort of way, with no hint of the whimsical botanical decor in some of BOP's earlier outlets.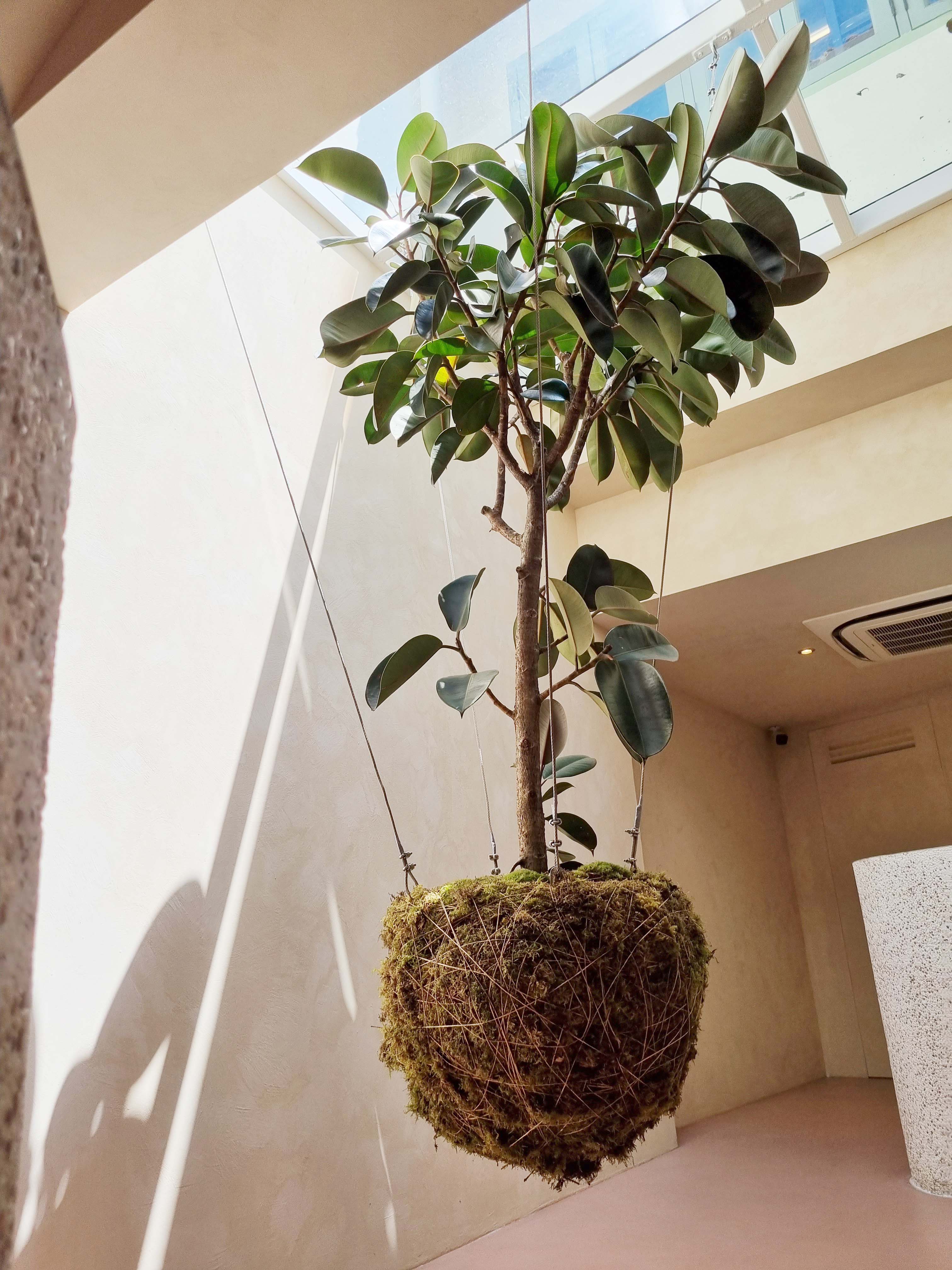 Aside from the lovely display of pastel-hued gelato at the counter, one's eye is drawn to a sizeable rubber plant (more precisely ficus elastica, not the same as a commercial rubber-tapping tree) suspended with chains from a glass skylight in the ceiling. Why rubber? Your guess is as good as ours, but it looks dramatic yet elegant.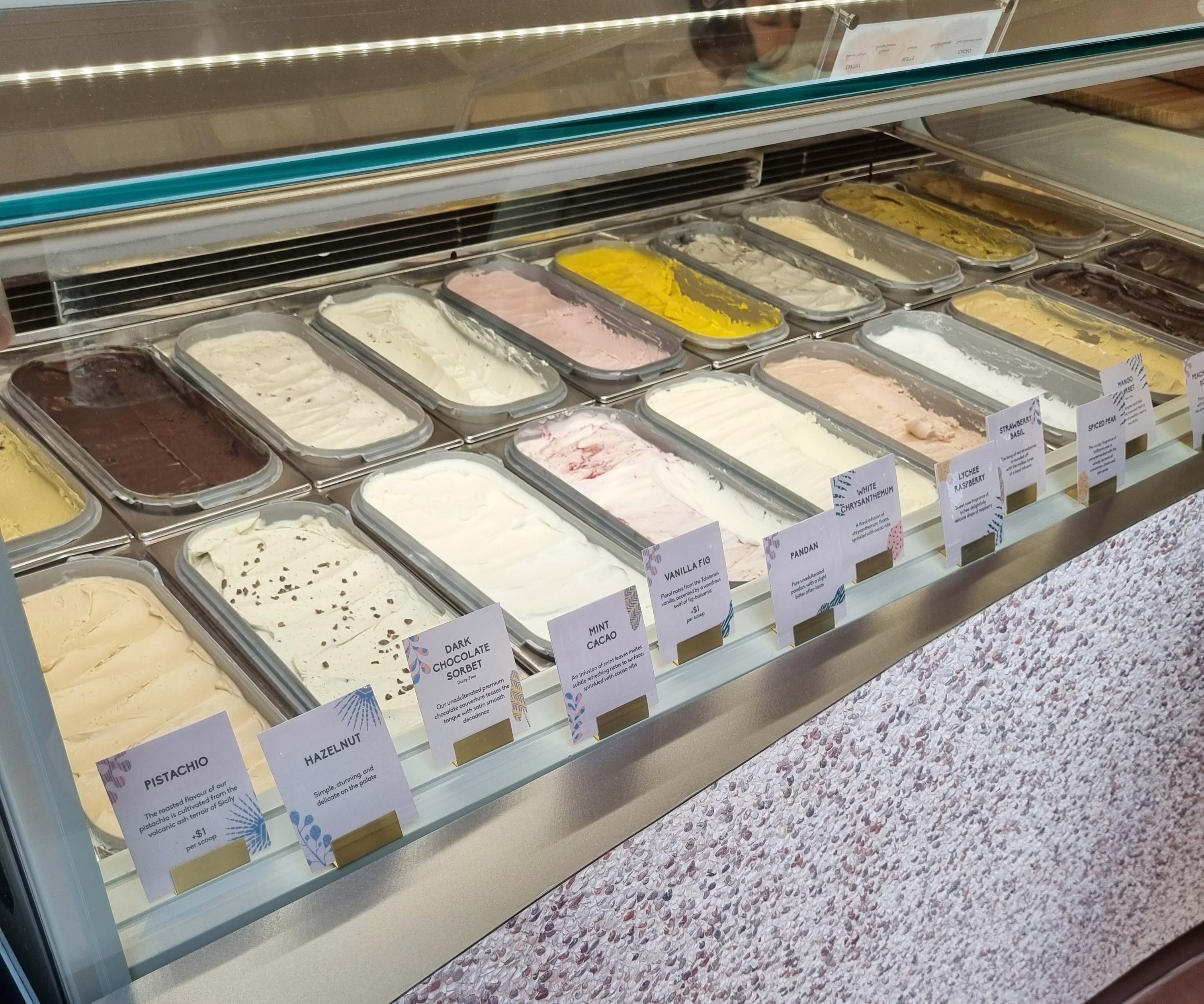 The menu
Sadly, there are no new flavours at this new outlet. We counted 18 on offer during our visit, including well-loved botanical-infused options like White Chrysanthemum, Strawberry Basil and Pandan. Other more conventional flavours such as Hazelnut and Pistachio are sold too.
A single scoop of gelato starts from $5 ($9 for double; additional $1 for selected flavours); top up $1 for an aromatic thyme-infused waffle cone. Pints go for $17 too ($20 for selected flavours).
Coconut & Mango Sorbet, $9 (8 DAYS Pick!)
If you've not tried BOP's coconut sorbet — you're missing out. It's rich with the clean, sweet flavour of The Coconut Club's excellent coconut milk, interspersed with juicy bits of coco flesh. It's mega lemak, yet quite light and refreshing. Fab on its own, or paired with tangy mango sorbet for a colourful tropical themed cone.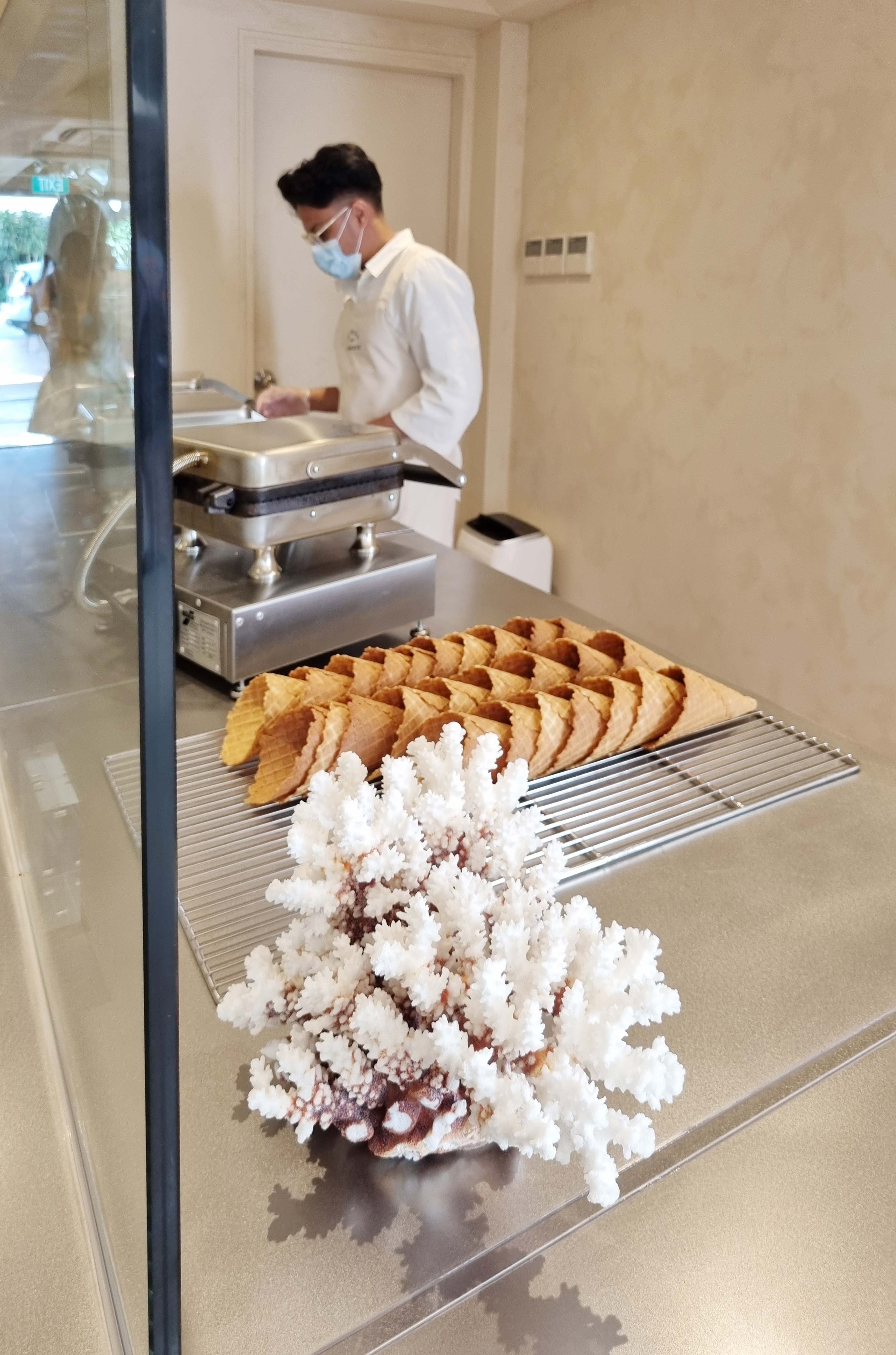 The details
Birds of Paradise Gelato Boutique (Beach) is at 263 Beach Rd, S199542. Tel: 9820-5763. Open daily except Mon, noon – 10pm. Find its three other outlets here: Facebook, Instagram or website.
Photos: Alvin Lim
All photos cannot be reproduced without permission from 8days.sg