Bukit Timah Hawker Stall Has $6.50 Truffle-Flavoured Carrot Cake
Atas neighbourhood, atas chai tow kway.
Boon Lay Ho Huat Fried Hokkien Prawn Mee is a chain of hawker stalls that has been around for over 30 years. The original stall is at its eponymous Boon Lay Place, but it also has outlets in Clementi, Tampines and Sixth Avenue in Bukit Timah.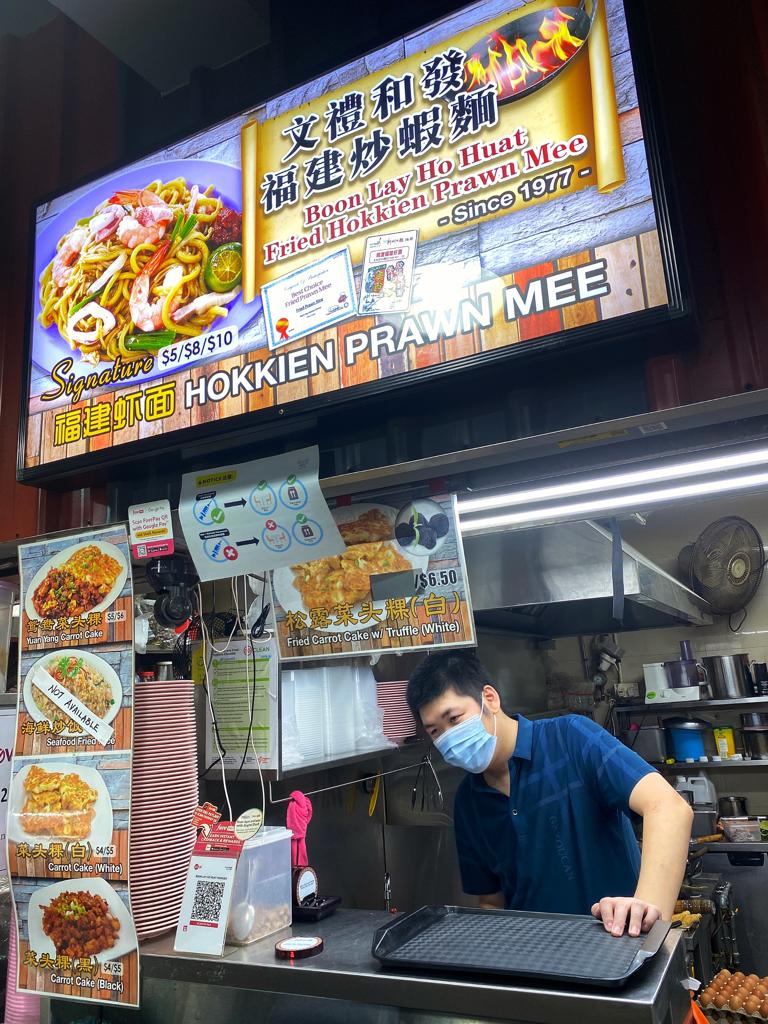 The Sixth Ave stall has truffle carrot cake
Other than Hokkien mee, it also sells black and white fried carrot cake, aka chai tow kway. Interestingly, the Sixth Ave branch offers a luxe Truffle Carrot Cake ($6.50). It's available only as a white chai tow kway option, so you won't be able to get it fried 'black' with dark soy sauce.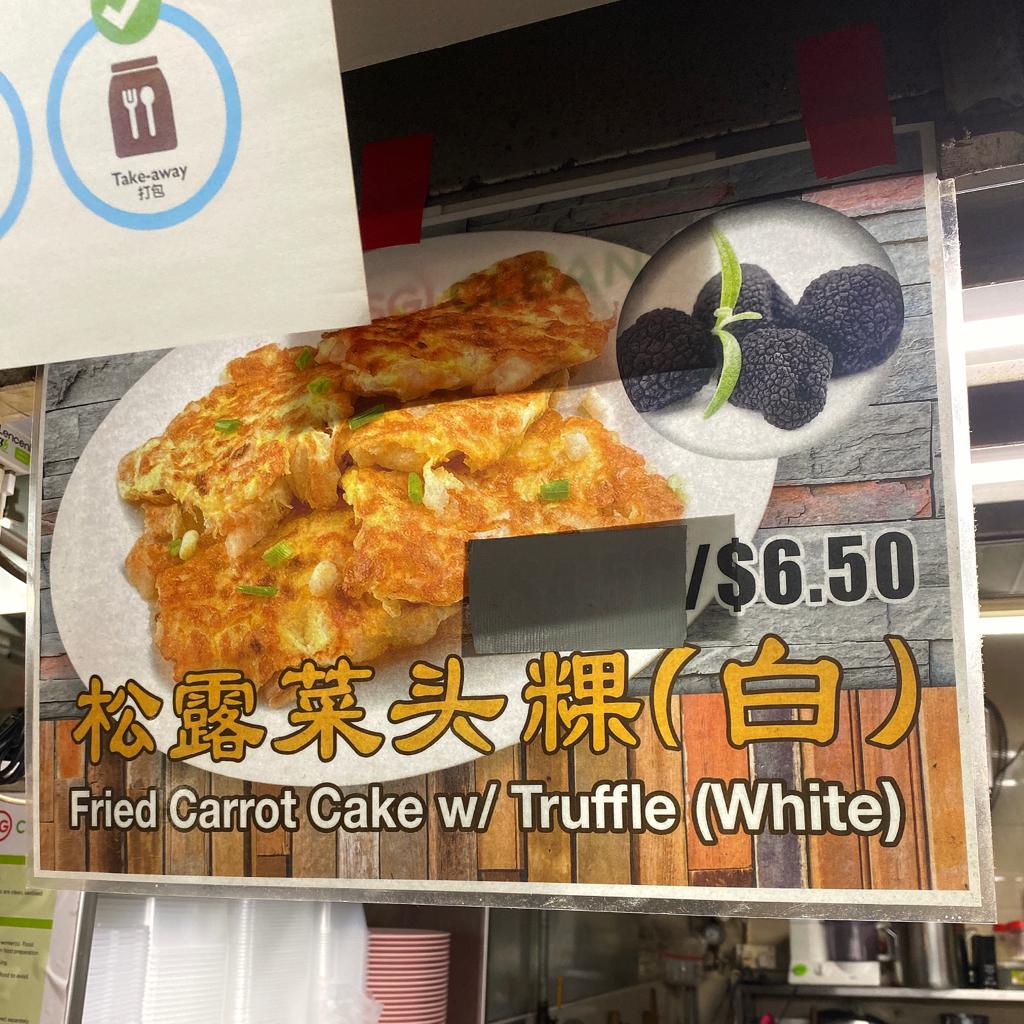 What you get
We are served at the stall by the friendliest, smiliest hawker we have ever met. The China-born also cooks there, and upon our asking, helpfully informs us that the truffle component of the dish is truffle oil and not shaved black truffles (don't be fooled by the little sign advertising the truffle carrot cake with an illustration of black truffles). "We wouldn't be able to sell this at such a cheap price otherwise," he jokes.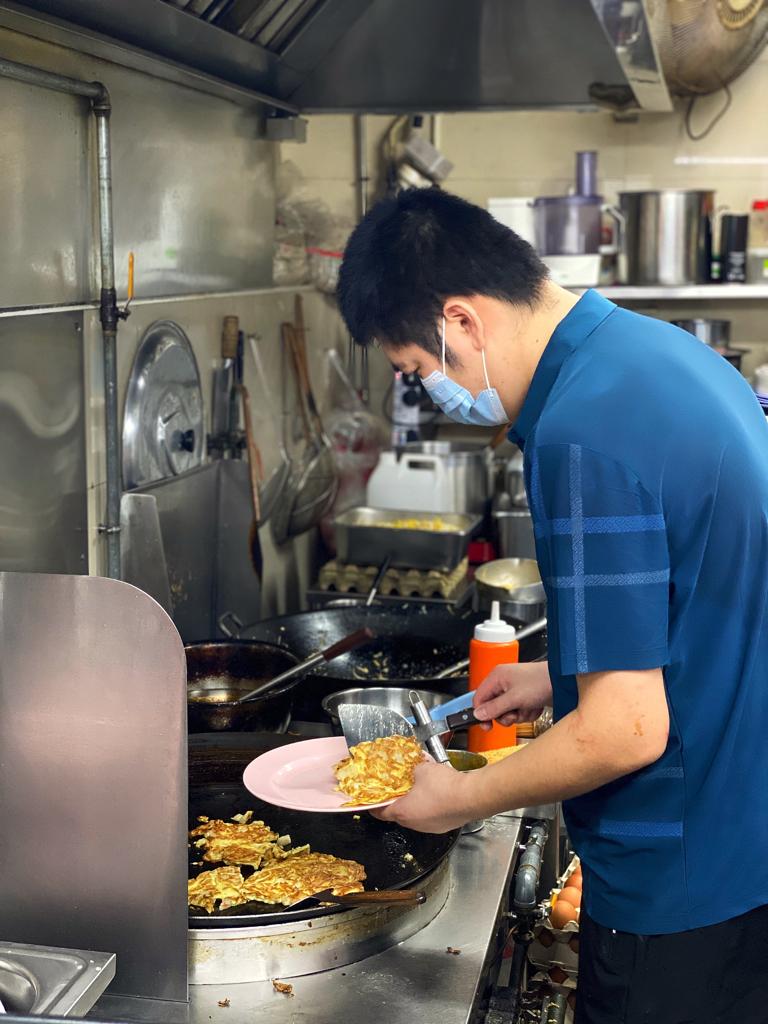 Very atas stuff
After getting our order, the hawker starts frying up our carrot cake in a huge wok. Then he takes out a spray bottle of precious truffle oil, carefully hidden behind a stack of plates, and spritzes it a few times over the chai tow kway before tucking it back into its secret spot.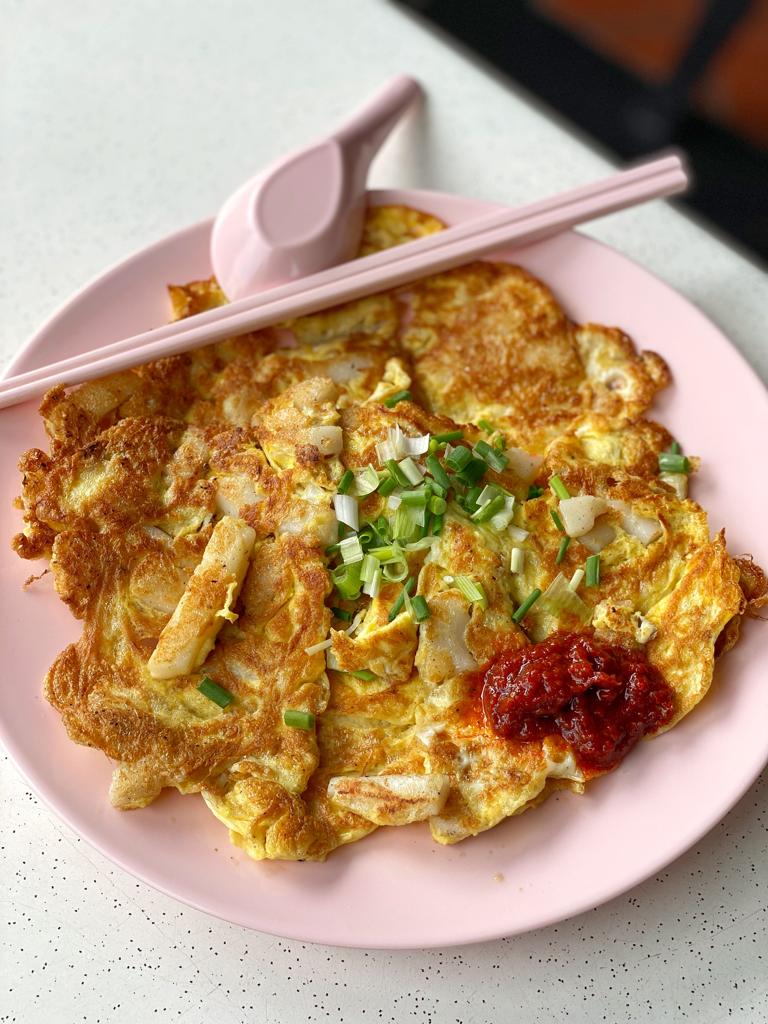 Truffle Carrot Cake, $6.50
At first glance, our attractively-plated carrot cake looks more like, uh, fuyong omelette instead of the chunky egg-coated radish cake we are used to. We can smell the aroma of truffle oil even through our face mask.
Boon Lay Ho Huat Hokkien Mee carrot cake closeup 2
Sadly, the flavour is not as pronounced, and we could only taste just a faint hint of it in our mouthfuls of crispy-edged omelette with chye poh and firm chunks of radish cake (that we wish were cut in bigger pieces). The robust chilli accompanying it is shiok. For comparison, the regular white carrot cake here costs $4/$5 for a plate.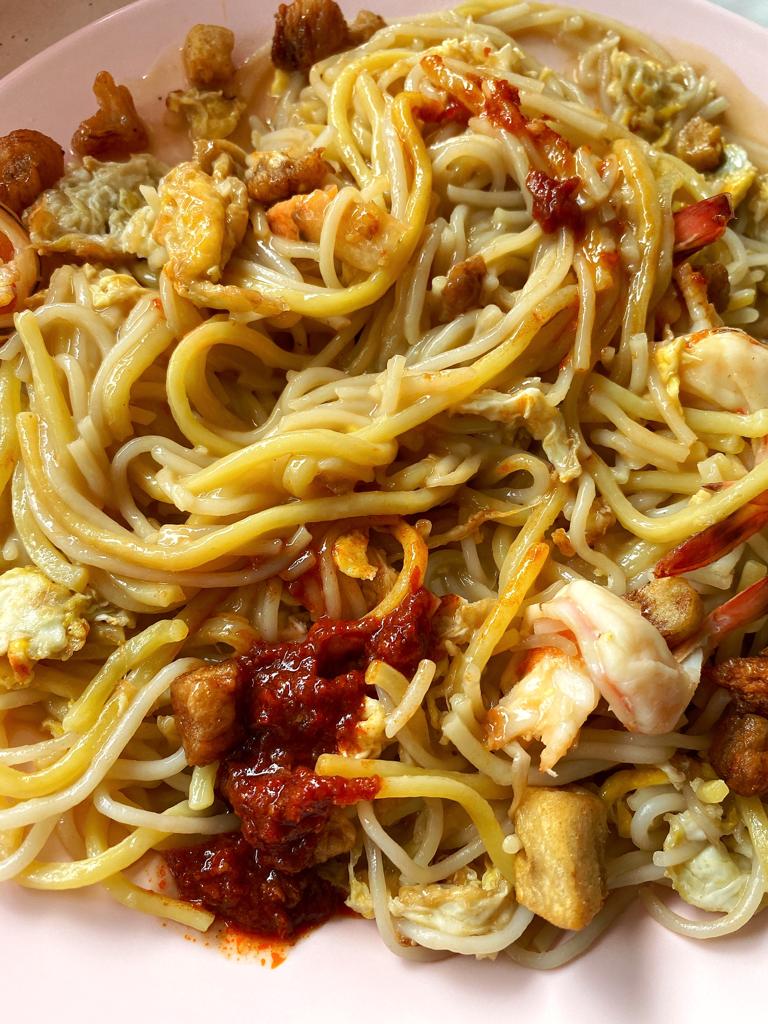 The Hokkien mee here is decent
The stall's signature Hokkien Prawn Mee ($5/$8/$10) is pretty decent, though. Our $5 plate of noodles, fried with umami prawn stock, could do with more wok hei but is still tasty. Ask for more pork lard and you shall receive a generous heaping of crispy, sinful cubes.
The second-gen owner was a "CNY boyfriend-for-rent"
What's also interesting about the family-run Boon Lay Ho Huat Fried Hokkien Prawn Mee is its second-gen owner Bryant Luo, who went viral last January for offering himself as a "boyfriend for rent" to help people fend off kaypoh relatives during Chinese New Year.
In his Facebook post, he advertised his rates as $88 per hour for "meeting parents", and $58 for "holding hands in front of relatives". He also offers an extra $58 add-on for "telling your relatives we BTO already". His caveats? "No sex, I keep all the ang baos" and "special promo if the ang baos collected [amount to] more than $200: I will feed you during family dinner and cook for you if steamboat".
In another FB post dated August 2020, the hilarious online troll announced that his rent-a-boyfriend business had "failed", and he had changed lines to sell "xia mian" (Chinese for prawn mee, and also euphemism for genitals). Bryant added: "My xia mian is usually small, but if you pay additional $1 it will get bigger. It is also very tasty when you put it inside your mouth."
Boon Lay Ho Huat Fried Hokkien Prawn Mee (Sixth Ave outlet), 24 Sixth Ave, S276481. Open daily 9am-10pm.
www.facebook.com/hokkienfriedprawnmee.
Photos: Yip Jieying/ Bryant Luo's Facebook