Calbee & Genki Sushi Launch Collab Jagabee Potato Sticks With Peach Soft Serve & Takoyaki
In a rather unlikely collaboration, Japanese snack giant Calbee and sushi chain Genki Sushi are teaming up to offer a range of seasonal dishes. The limited-edition selection will feature Genki's popular menu items loaded with Calbee's Jagabee potato sticks and Hot & Spicy Potato Chips. They will be available for one and a half months, from Oct 6 to Nov 20.
Jagabee with soft serve
The cutest dish from the collab, in our opinion, is the Hokkaido Milk Vanilla Soft Cream Jagabee ($5.90), which has a dollop of soft serve plopped on a bed of crunchy Jagabee potato sticks. Other than vanilla, the soft serve is also offered in Matcha and Japanese Peach flavours.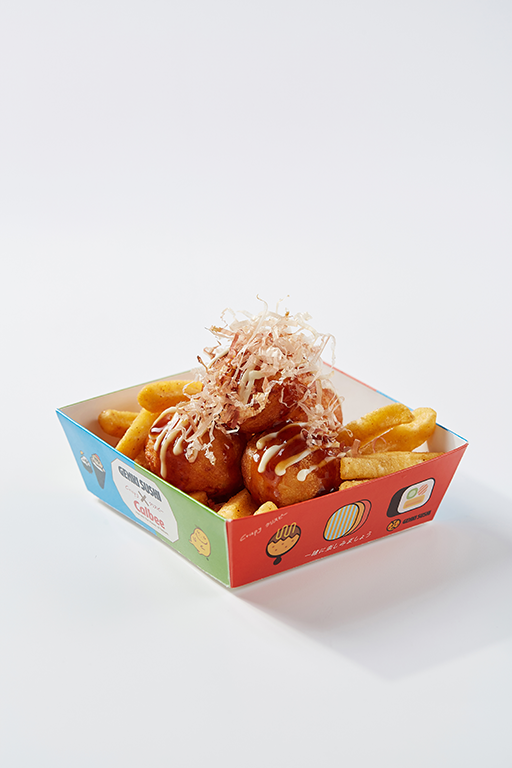 'Fully Loaded Jagabee'
Other than ice cream, you can also get the Jagabee sticks with Takoyaki ($5.50).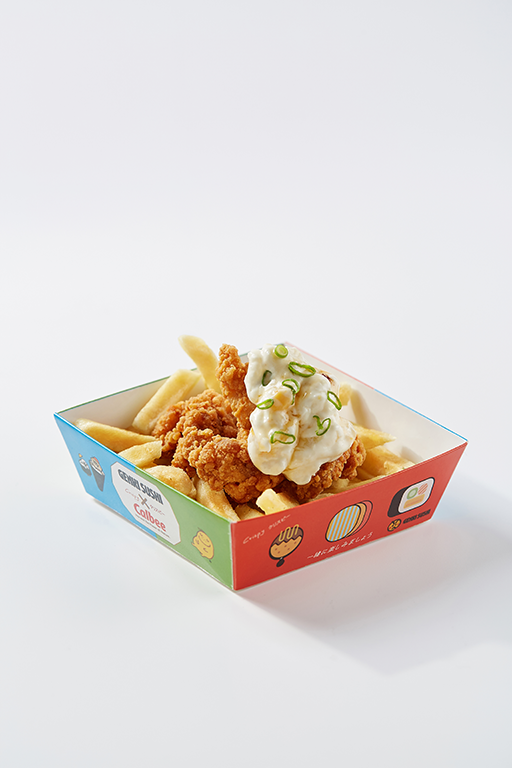 Or if you don't fancy takoyaki, you can also get the
Crispy Mentai Ebi ($6.80)
or
Popcorn Chicken Nanban ($6.80)
.
Maki with Hot & Spicy Potato Chips
For something more filling, Genki Sushi is also serving its maki sushi like Lobster Salad Maki ($4.80), Crispy Ebi Fry Maki ($4.80) and Crispy Teriyaki Chicken Maki ($4.80) topped with Calbee Hot & Spicy Potato Chips.
Available at all Genki Sushi outlets from Oct 6 to Nov 20. For outlet information, check out Facebook and Instagram. 
Photos: Genki Sushi