Carter Review: Forget The Muddled Story And Stay For The Crazy Action In Netflix's Over-The-Top Korean Spy Thriller
Plus: Review of the survival thriller Fall.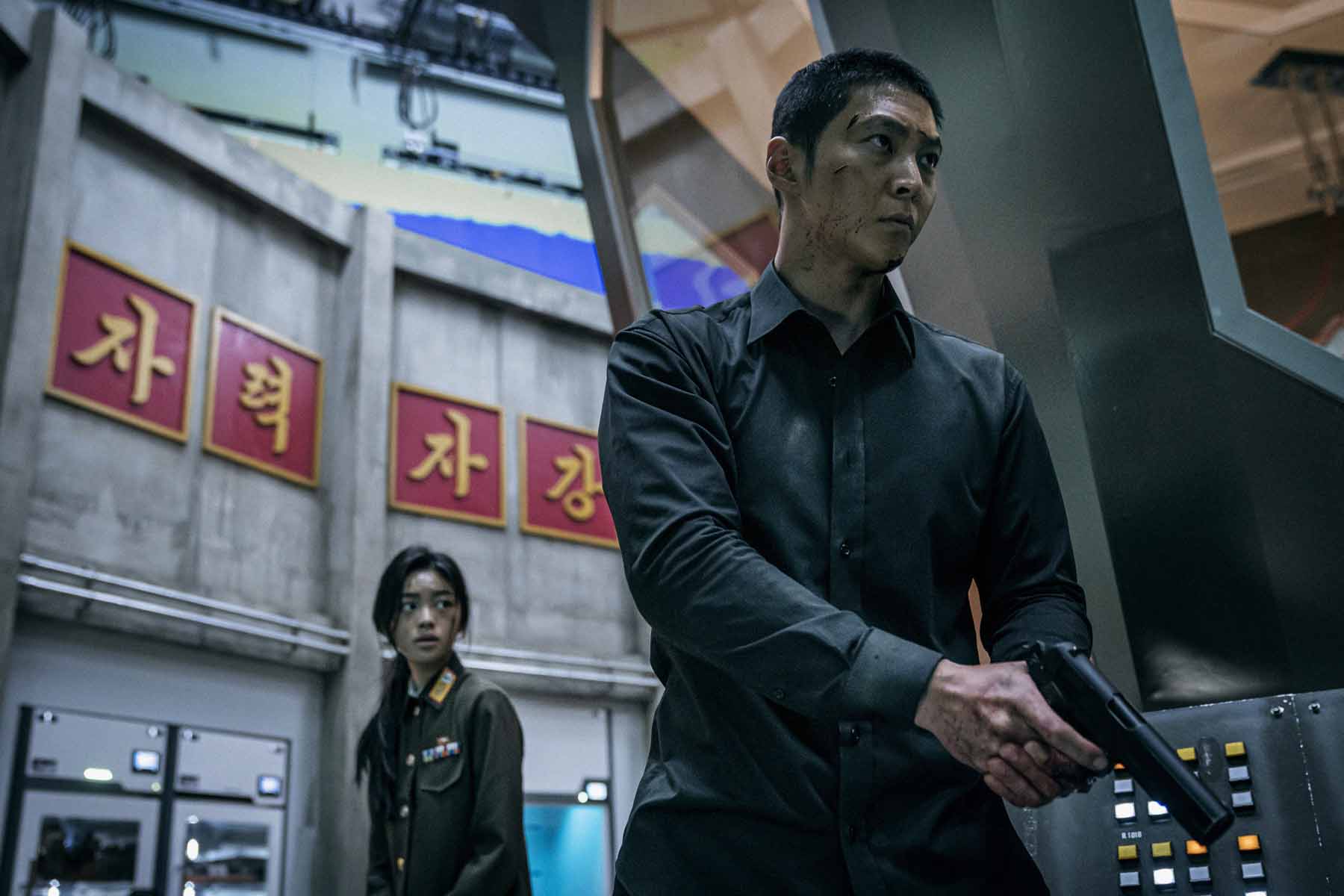 Carter: Joo Won and Jeong Sori walked into the wrong place at the wrong time.
Carter (R21)
Starring Joo Won, Kim Bo-Min, Lee Sung-Jae  

Directed by Jung Byung-Gil

Certifiable K-actioner starring Joo Won as the titular amnesiac — who may or may not be a CIA spook working for Pyongyang — embroiled in a bewildering conspiracy involving a zombie virus. The movie isn't based on a video game but its frequent use of the first-POV makes it feel like it is. C'mon to think of it, it may've cracked the video-game movie code: just remove the brakes and shoot it in one-take (or rather one-take-ish). Imagine a fusion of 1917 and Hardcore Henry, then cranked up to 11. So much so that if Carter were an athlete, it'll test positive for anabolic steroids. The edits aren't always well concealed, and the 'continuous' effect is occasionally irritating (the strobe tactic isn't for everyone) than immersive, but its commitment to the gameplay is admirable. From the opening bathhouse slaughter to the man-vs-train-vs-chopper finale, the action is off-the-charts brutal and the pacing asthma-inducingly relentless. If you think Fast & Furious is OTT, then Carter is BOTT — Beyond OTT! (3/5 stars) On Netflix
Photos: Netflix
Fall: Grace Caroline Currey doesn't believe the law of gravity applies to her.
Fall (PG13)
Starring Grace Caroline Currey, Virginia Gardner, Mason Gooding, Jeffrey Dean
Morgan
Directed by Scott Mann
High concept doesn't get any higher than this: two thrill-seekers stranded atop a rickety 600m tall radio tower in the middle of Nowhere, USA! It's 127 Hours — but up in the air. The vertigo-inducing scenes and the circling vultures are obviously CG-ed and shot against green screen, but the relative newcomers do a good job of selling the desperation and dread. (If Tom Cruise were to do this, he would probably do it for real… actually, he did — in Mission: Impossible – Ghost Protocol, where he climbed the Burj Khalifa.) Moral of the story: Always tell someone where you are going. (3/5 stars) In cinemas
Photo: Warner Bros Discovery/Encore Pictures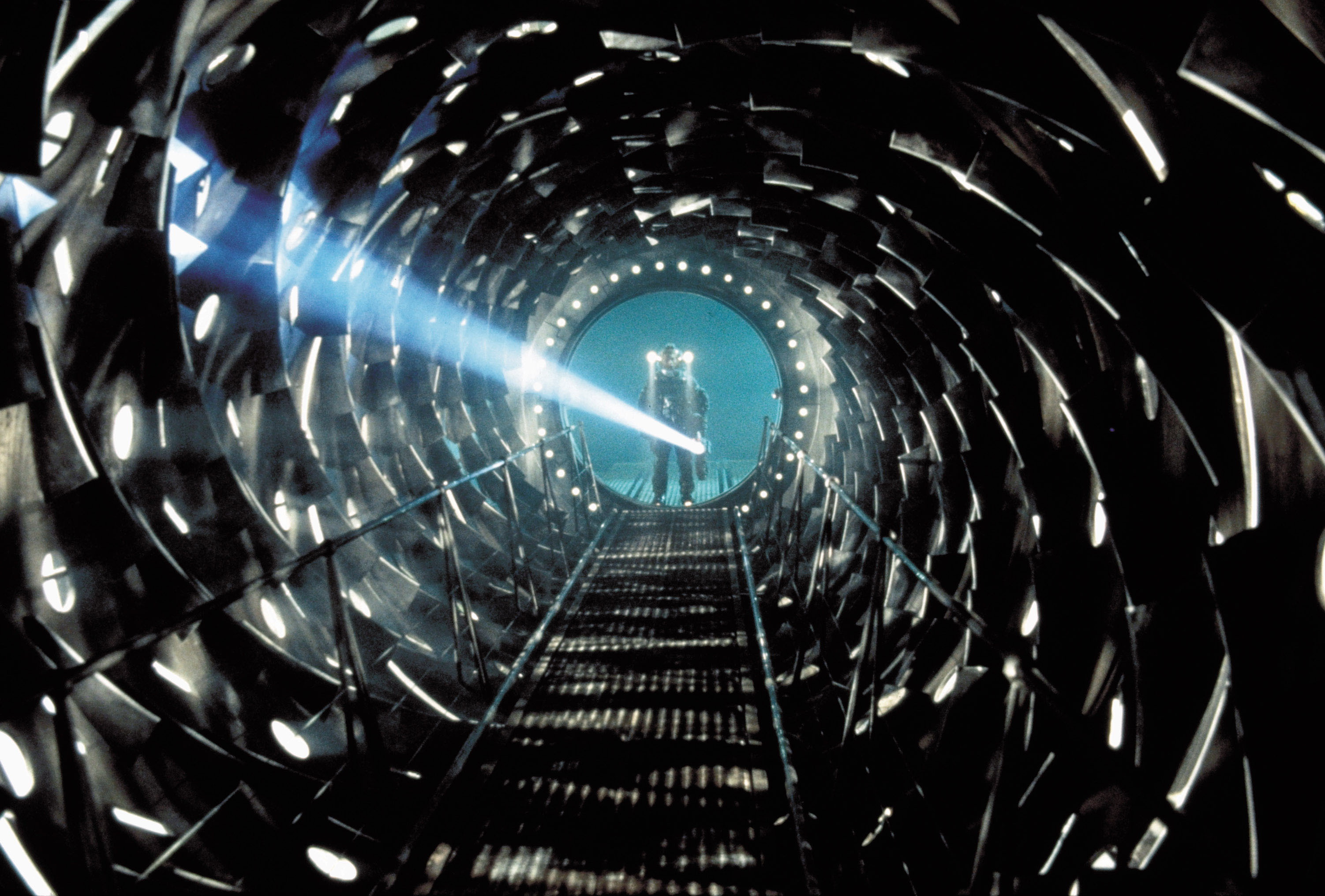 Event Horizon: Here, kitty, kitty, kitty…
Event Horizon (M18)
Starring Sam Neill, Laurence Fishburne, Joely Richardson
Directed By Paul WS Anderson
Event Horizon turns 25! Hardly the franchise-spawning blockbuster the studio had hoped for during its initial run, Anderson's follow-up to his US debut Mortal Kombat became a cult darling over the years (more recently, it was name-checked alongside Chris Nolan's Interstellar in Thor: Love and Thunder.) The story's imperfect but remains intriguing: a long-lost research vessel reemerges after travelling through a wormhole that leads to (spoiler alert!) Hell! Much of the movie's lore, however, comes from behind-the-scenes: a rushed post-production sched, poor test-audience results, and timid suits demanding cuts after being freaked out by the gory 'Vision of Hell' sequence. (3.5/5 stars) On HBO Go; iTunes; limited edition 4K Ultra Blu-Ray Steelbook
Photo: TPG News/Click Photos