Cecilia Yip, 59, Praised For Embracing Her White Hair Like Sally Yeh
She was also complimented for ageing naturally and gracefully.
Hongkong actress Cecilia Yip, 59, has had to deal with lots of nasty, ageist comments in recent years. 
The star, who is best known for her role as Xu Xian in the classic 1992 drama New Legend of Madame White Snake, has been described as looking "too thin" and "haggard".

Even worse, she was criticised for having "clearly visible laugh lines and crow's feet" as if aging is a crime.  
Netizens are loving her new look
Well, it seems like the internet has finally gotten on board with Cecilia embracing her age. 
She recently shared a clip of herself attempting to play the mini electric guitar on Douyin.
As expected, netizens were fixated on her head of grey hair. However, their reaction has been completely different.
Describing her tousled bob as "cool" and "stylish", fans also compared her to another silver-haired star.
"[She's] just like Sally Yeh. [They] embrace ageing and face it calmly," wrote one netizen.

Cecilia, who also appeared to not have a lick of make-up on in the video, went on to earn praise for "ageing naturally and gracefully".

About time.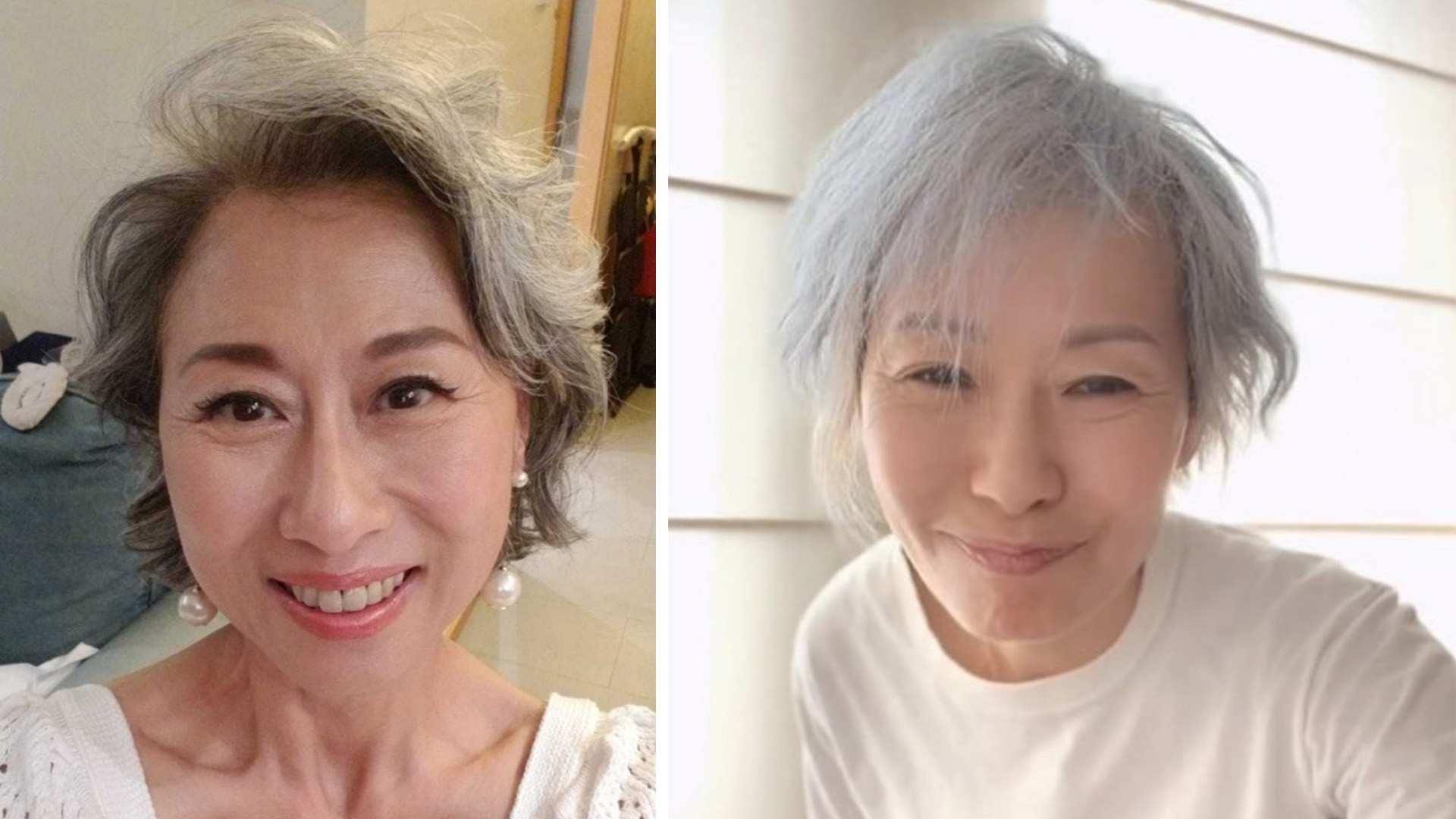 Both Sally and Cecilia look fab
Photos: Cecilia Yip/Douyin, Sally Yeh/Weibo, Hong Kong International Film Festival