Celeb fortune teller Mak Ling Ling carries own Hermès bags in TVB drama; co-star Kenneth Ma innocently asks if they're expensive
She also "settled her own wardrobe". Er, low-maintenance cast member, right?
In the recent hit TVB drama Speakers Of Law, Hong Kong celebrity fortune teller Mak Ling Ling plays a wealthy businesswoman tangled in a legal dispute. 
It wasn't her performance that got people talking, though, but that of her eye-catching accessory that appeared in every scene with her. Her character was always seen with an Hermès bag, and it wasn't even a basic Birkin.
They certainly weren't production props, but bags from the 57-year-old personality's personal collection.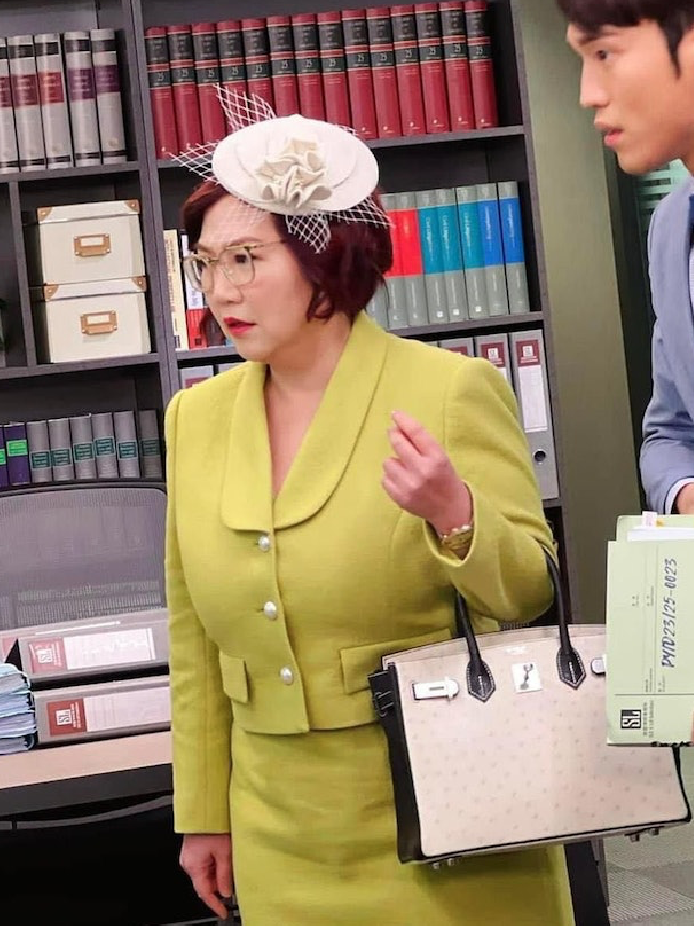 Mak Ling Ling carrying her Ostrich Birkin in Speakers Of Law
In the first scene Ling Ling appeared in, she was carrying an Hermès Mini Kelly, which reportedly goes up to HK$180K (S$31.1K) in the reseller's market or almost triple the original price depending on which country it is purchased. 
When speaking to Hong Kong media HK01, Ling Ling revealed that the other actresses on set that day got really excited upon seeing her bag, which led oblivious co-star Kenneth Ma to innocently ask her if the bag was very expensive.
"I told him it's not that expensive, but it's very hard to get your hands on it," she said. "I told him to buy it for [his fiancée] Roxanne Tong, to which he replied: 'Please don't, or she might think I did something wrong'."
Besides her Mini Kelly, Ling Ling's black and white Ostrich leather Birkin bag also made an appearance in Speakers Of Law.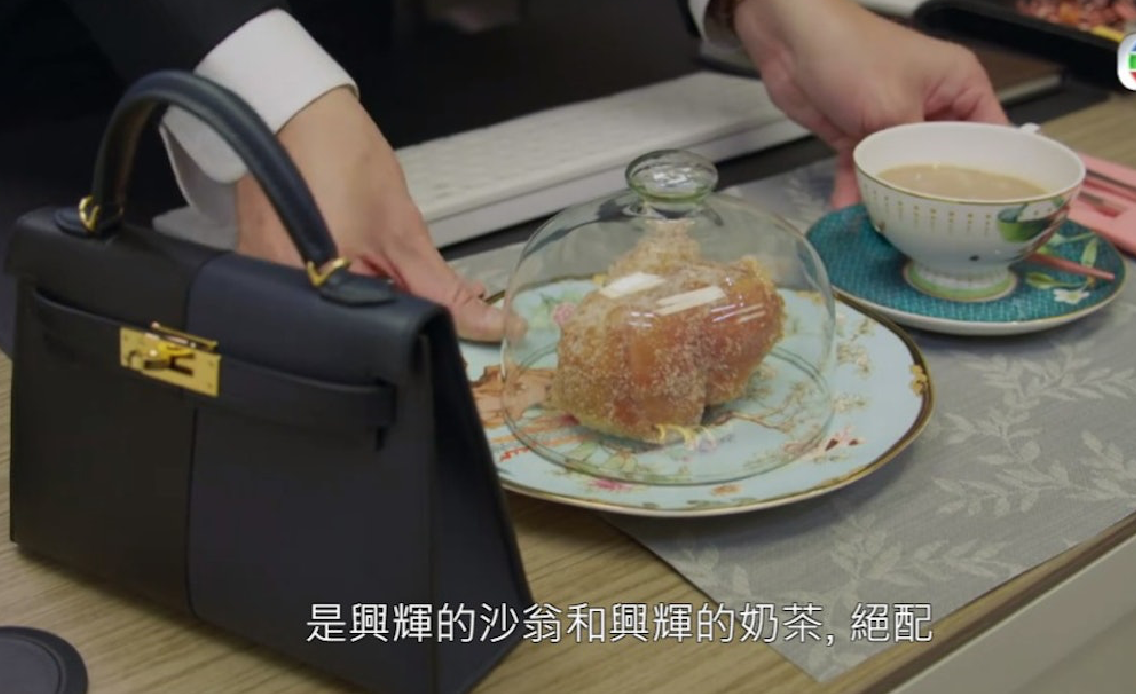 Tea, sugar puffs or Mak Ling Ling's Mini Kelly?
According to Ling Ling, the outfits she wore in the drama also belonged to her. 
"I didn't want to alter the clothes provided by the production team, but I don't have the figure of an actress," she admitted candidly. "So I decided to settle my own wardrobe." 
"But I didn't expect everyone to be so eagle-eyed watching Speakers Of Law. I deliberately chose the smaller bags to bring onto the show, but who knew the director would zoom in on them," she added.
When asked about her bag collection, Ling Ling, who declined to disclose the total value of her bags, merely alluded that she'd buy an Hermès bag whenever she comes across one.
"I'm not one of those who buy a lot; I'm not that active," she said. "Every now and then I'll get it from different places. Last year when I was filming in Malaysia, it was easy to buy one there. Or when my friends visit Europe, I'll ask them to help me buy one if it's convenient."
Ling Ling also shared that she's not worried about inadvertently getting a fake bag as she always buys them from the official boutique. 
Photos: hk01