Chantalle Ng Didn't Get To Use All The Thank-You Speeches She Prepared For Star Awards — And She's Totally Okay With That
The star bagged her first Top 10 Most Popular Female Artistes award, but lost the Best Actress trophy to Huang Biren.
Before going to bed last night and this morning (Apr 24) before Star Awards 2022, Chantalle Ng was fervently learning lines — but it wasn't for an upcoming drama. The 26-year-old actress, who'd been nominated in the Best Actress and Top 10 Most Popular Female Artistes categories, was memorising thank-you speeches.
"I prepared speeches for all the awards I'm nominated for, 'cos I don't want to go on stage and have nothing to say," Chantalle tells 8Days.sg post-ceremony. "So before sleeping last night and waking up this morning, I was repeating the lines to make sure I don't forget anyone important (laughs)."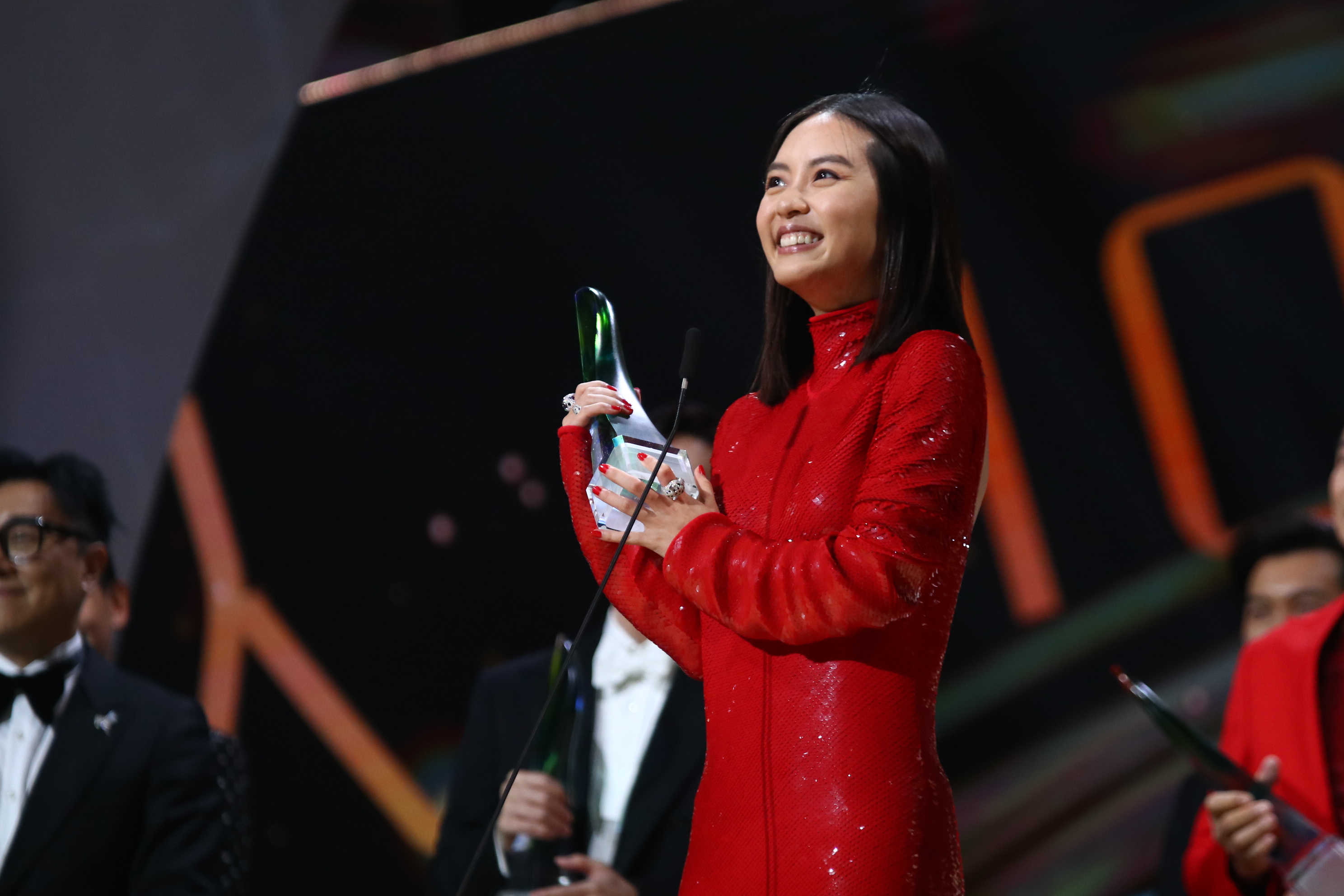 Congrats, Chantalle!
That preparation paid off. Though Chantalle lost out to Huang Biren in the Best Actress category, she snagged her first Top 10 Female Most Popular Female Artistes award (after a shock loss last year, mind you).
For a split second during the ceremony, the actress thought that history would repeat itself. "I was the last [among the Top 10] to be called, and I was thinking, 'Oh my god, it's not going to be me!' But fortunately I got to go onstage and I'm really happy," Chantalle quips.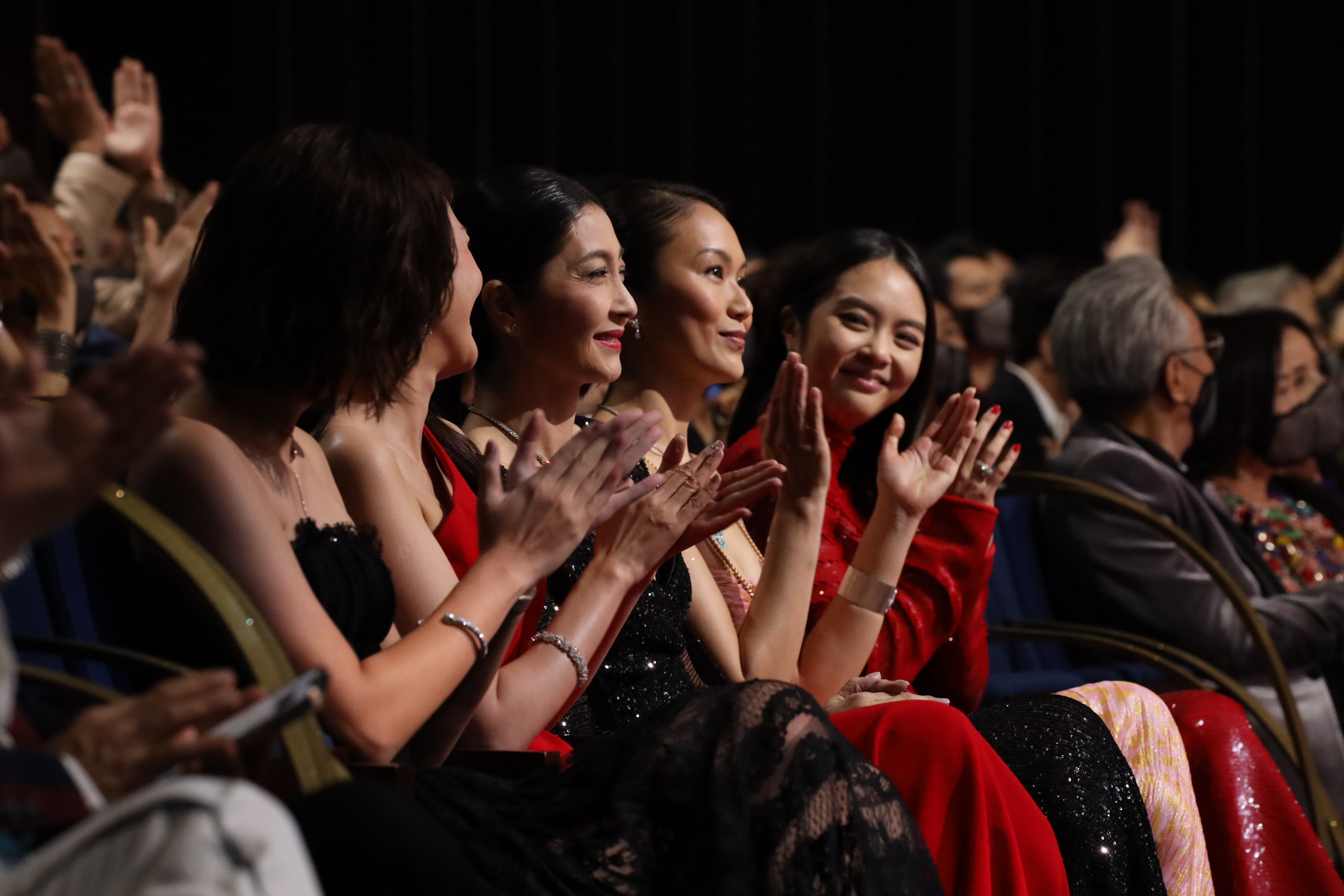 Chantalle alongside fellow Best Actress nominees
Did it feel bittersweet winning her first Top 10 trophy but losing out on the Best Actress nod, we ask.
"No, honestly. It's Huang Biren! She's a really good actress," the My Star Bride lead replies. "For me to be nominated alongside her and other veterans is really crazy, and I feel like I'm not worthy to be in the same category as them, after watching their shows growing up."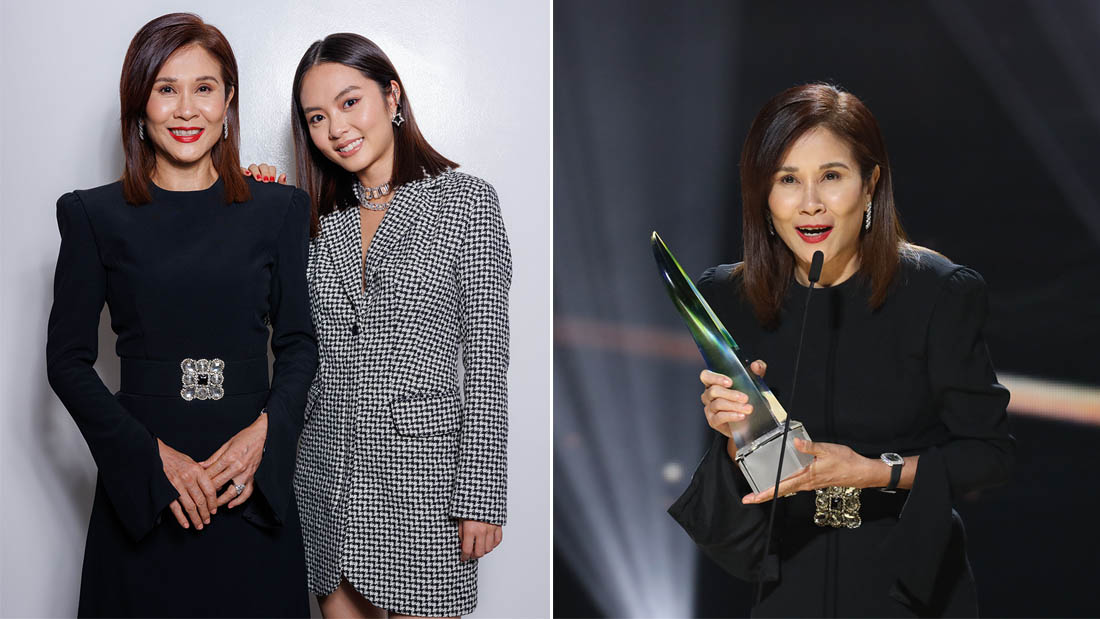 Mummy dearest
Indeed, the lanky lass is perky and all smiles after the ceremony backstage. What she seems most overjoyed about, though, is her mum veteran actress Lin Meijiao's Best Supporting Actress win. "I didn't expect myself to break into tears when my mother won her award. I'm really proud of her; the past year hasn't been easy. This is like a present that the universe gave her," she shares.
With the awards ceremony done and dusted, what Chantalle is most looking forward to next is… supper. Or should we say dinner? "The last thing I ate was lunch at 1pm," she tells us post-show at about 10.30pm. "Tomorrow I'm going to meet some crew and cast from My Star Bride to celebrate at a restaurant. But tonight, I'm craving Teochew porridge!"
Photos: Mediacorp Photo Unit