Chef Becomes Foodpanda Rider To "Save Money Quickly" & Open Japanese Hawker Stall In Yishun
"I was on the road for at least 12 hours daily," says the chef-turned-hawker who saved $30K within a year as a delivery rider. The money went into opening his new Japanese rice bowl stall, Ichidon.
When Elwin Wong, 36, left his supervising chef job at casual Japanese restaurant chain Ichikokudo Hokkaido Ramen last year, he had one goal in mind: to save up as quickly as possible for his own hawker stall. The Malaysian-born Singaporean PR ended up becoming a Foodpanda delivery rider as friends told him it was a lucrative gig. Sure enough, after a year of delivering food on his motorbike, Elwin managed to amass "about $30K" as investment for his Japanese rice bowl stall Ichidon (loosely translated as 'number one rice bowl' in Japanese). It opened at a quiet Yishun coffee shop in July. Why donburi and not ramen? Elwin shares that rice bowls are easier for him to manage as a solo hawker.
No part of this story or photos can be reproduced without permission from 
8days.sg
.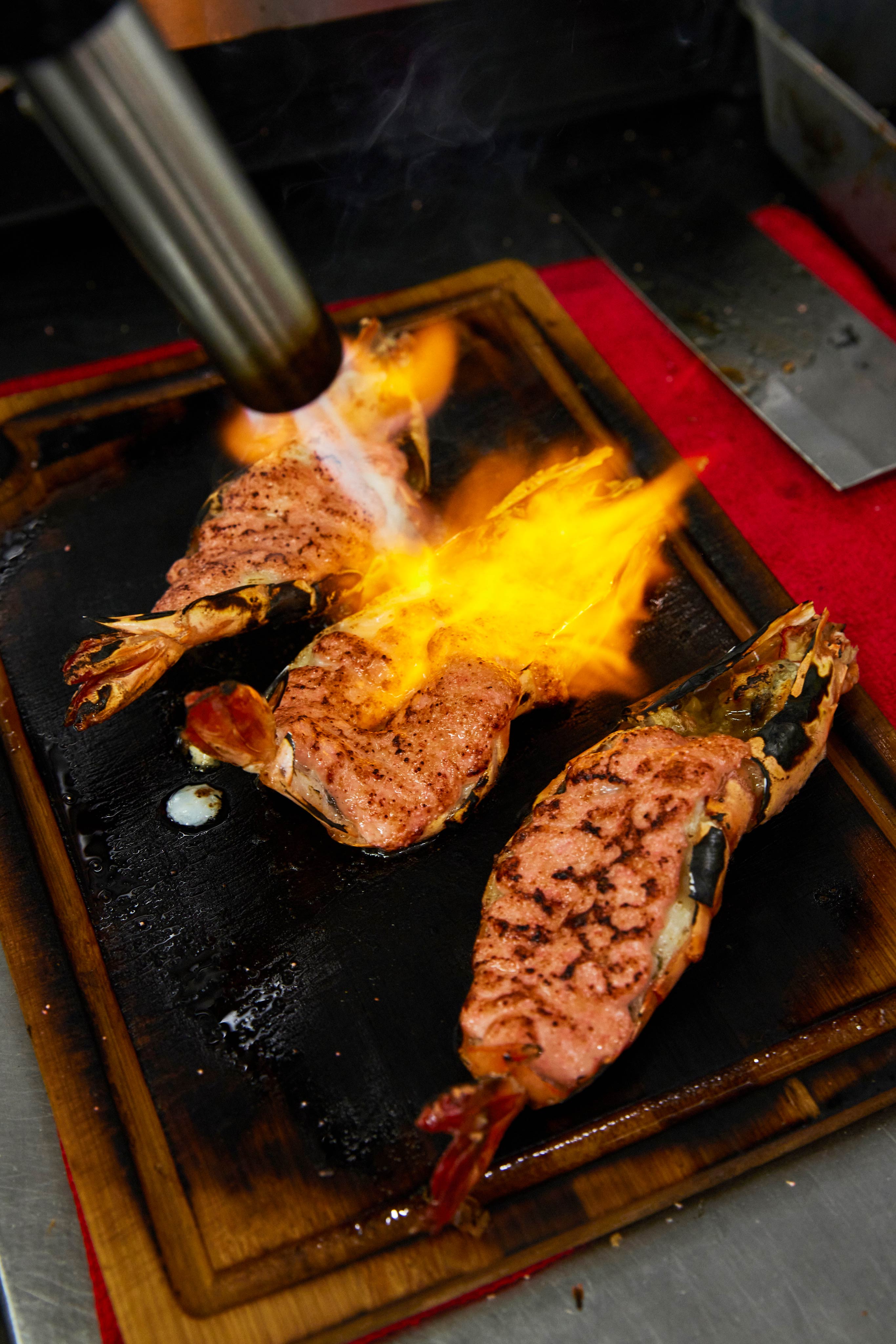 "I was on the road for at least 12 hours daily"
In order to save up quickly, the soft-spoken hawker says that at one point, he was making deliveries for at least 12 hours daily without any days off. "During that period, I was making about $8-9K a month," he shares in mandarin. Elwin says the amount was more than double his salary as a kitchen supervisor (which included managing a team of junior chefs) at Ichikokudo's Hillion Mall outlet, where he worked for two years. 

Despite the increased income, Elwin was reluctant to continue working as a delivery rider. "It was very tiring and I hardly had time to see my family. It was also dangerous to be on the road for such long hours. I nearly had an accident when a taxi driver almost crashed into me while making a U-turn," says the hawker, who is married with an eight-year-old daughter. After some months on the intensive delivery schedule, Elwin learned to take it slow to avoid burnout and maintained a monthly salary of "about $5K".

Additionally, the former chef asserts that he has always wanted to open his own hawker stall. "It's something I've been thinking about for years. With the pandemic, I saw an opportunity [to earn more as a delivery rider and save up for my biz] and decided it was time to act on my goal."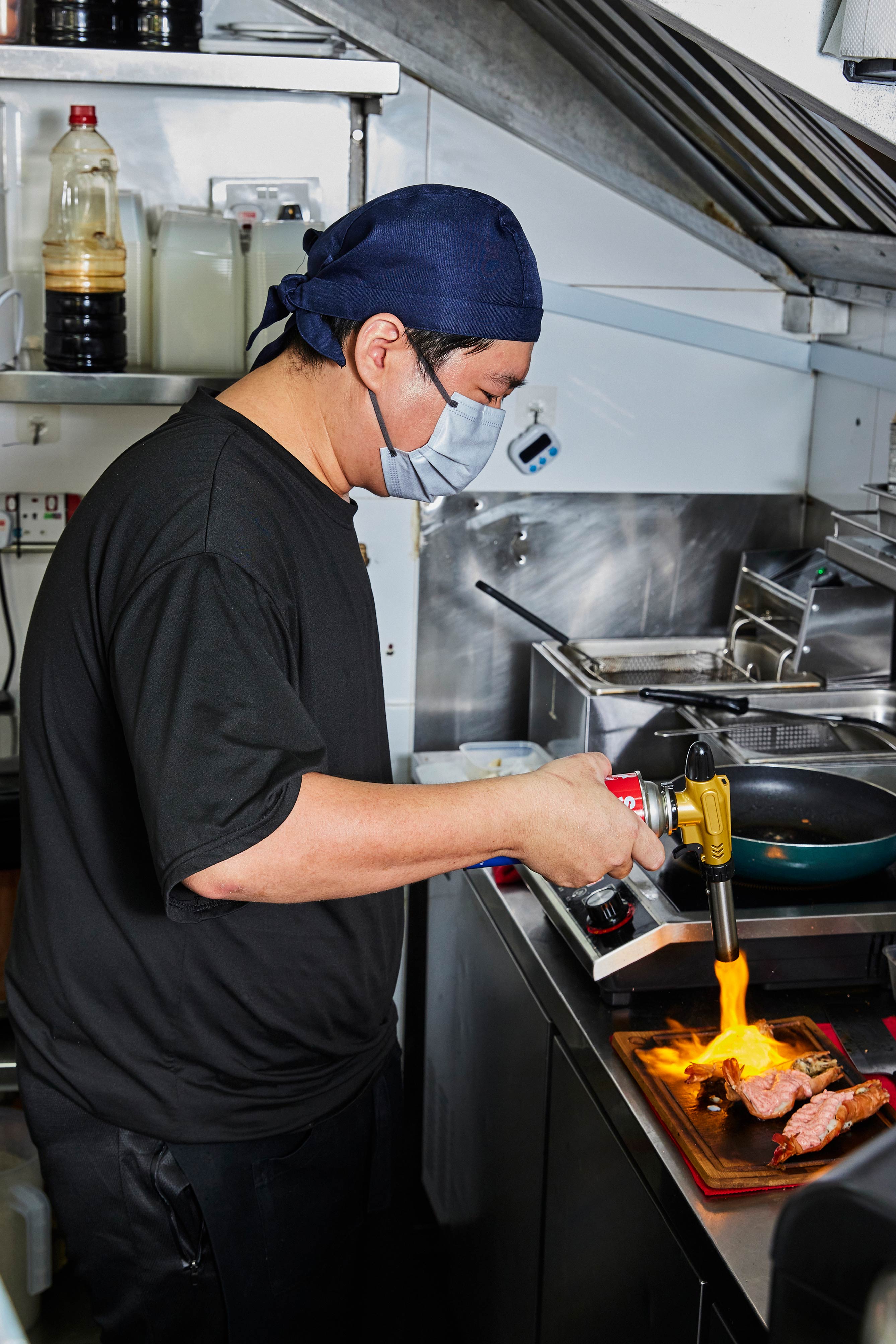 One man show
Elwin helms the stall daily, which operates from 10am to 9pm, on his own. He hires a part-time assistant to take orders on weekends. To ease his workload, Elwin orders pre-marinated meats like teriyaki chicken from a supplier while he focuses on making other elements from scratch. These include fusion sauces like mentaiko (spicy cod roe) mayo and garlic mayo, as well as the house-made chicken karaage (Japanese fried chicken) – the hawker confesses that the recipes for these items were borrowed from his time at Ichikokudo.
Saw the potential in this Yishun estate
Ichidon is located in a heartland kopitiam along Yishun St 31, about a 10-minute drive from central Yishun. During our weekday afternoon visit, there were only a handful of diners at the sleepy coffee shop.

The first-time hawker says business has been "okay", though "not as good" as he initially hoped. On a good day, the stall serves around 70 orders of donburi. "I chose this location as I used to deliver food to this area and noticed quite a lot of new HDB blocks here. The homeowners have started to move in so I'm hoping business will improve."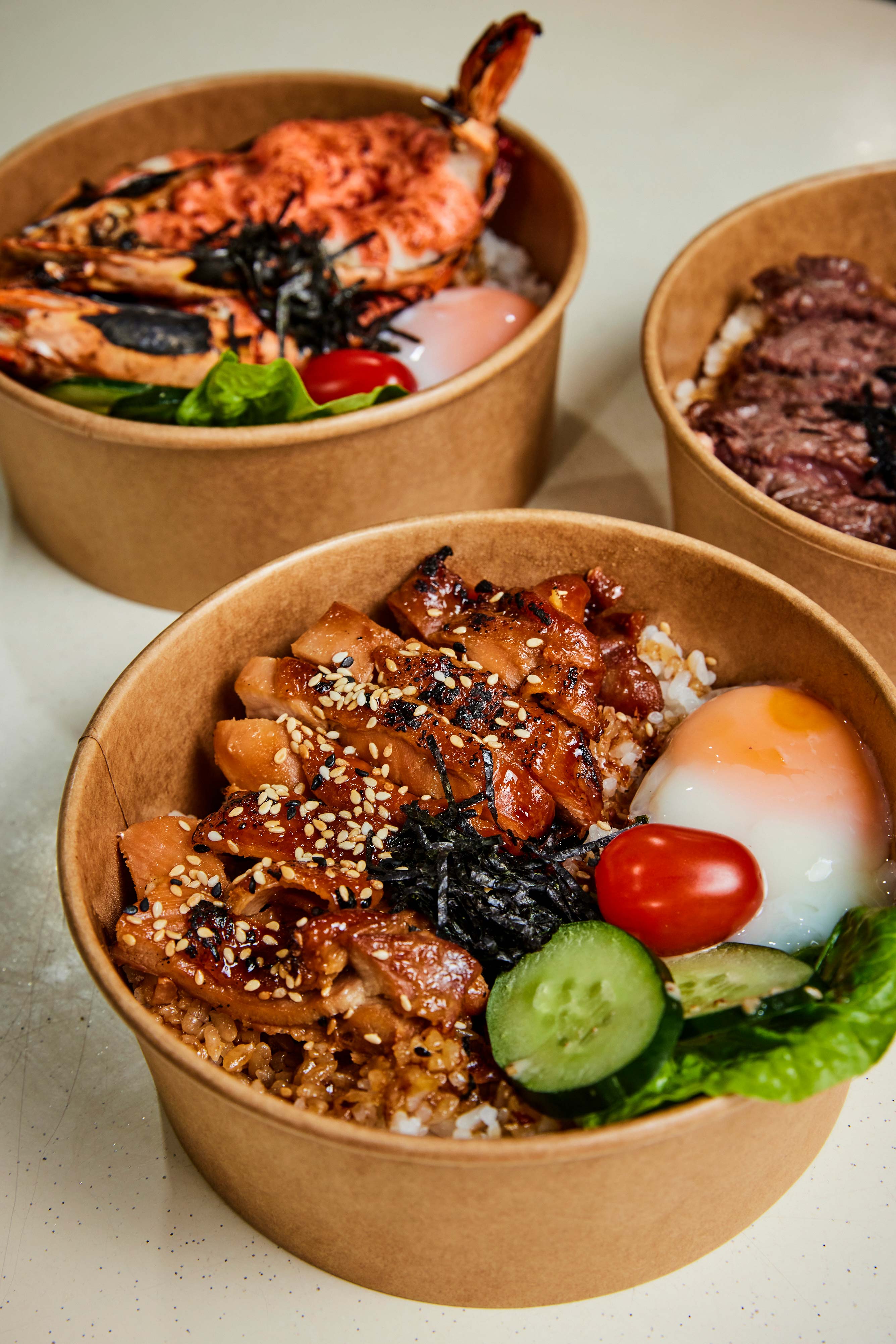 The menu
There are a total of 18 types of rice bowls here – pretty impressive for a one-man operation. Prices range from $6.90 for a classic teriyaki chicken don to $12.90 for a decadent rice bowl topped with tiger prawn and mentaiko mayo. All bowls come with an onsen egg and simple greens. To complete your meal, you can top up $1.90 for chawanmushi and miso soup. There's also a small selection of deep-fried sides like chicken karaage and gyoza for those feeling peckish.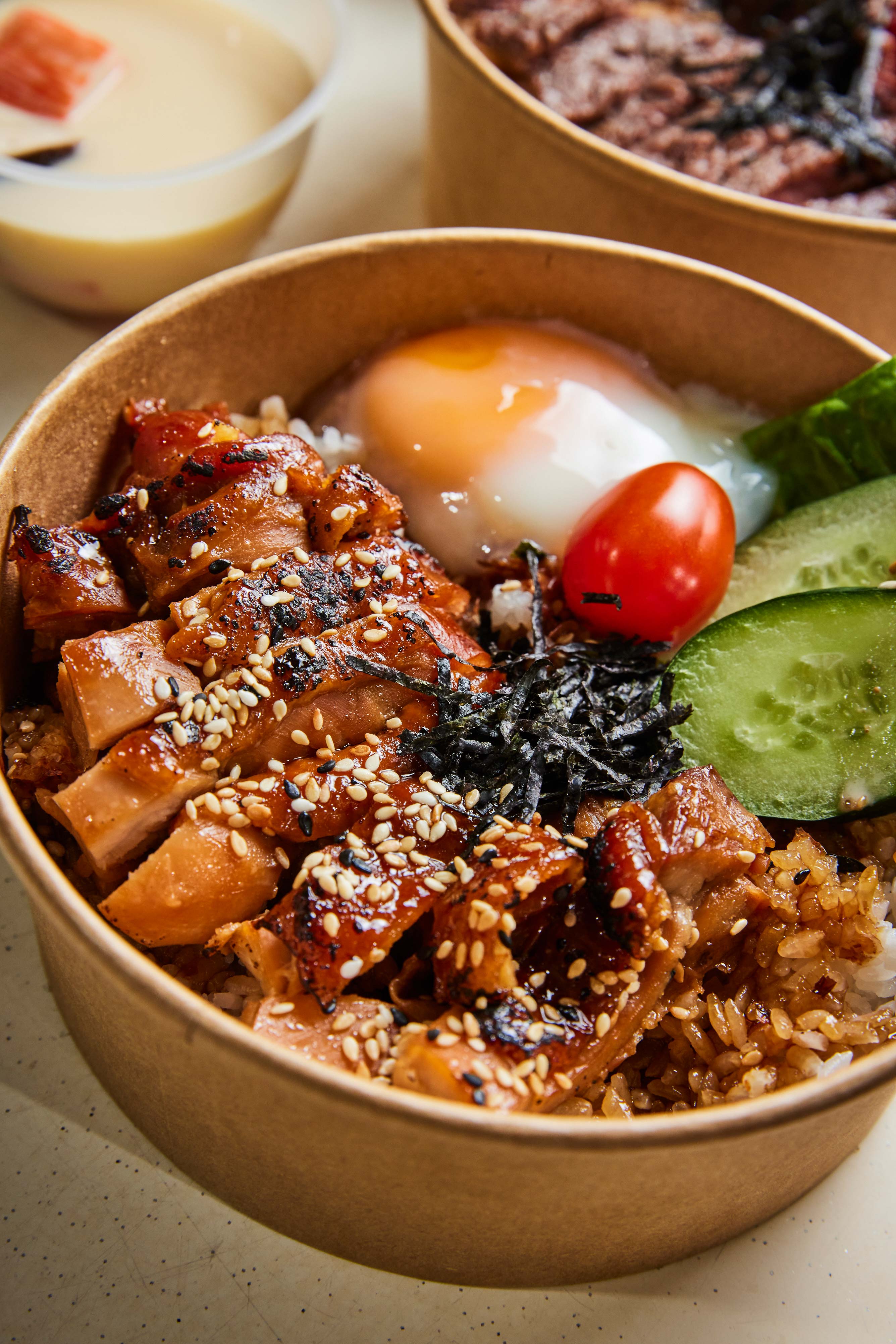 Teriyaki Chicken Don, $6.90 a la carte (8 DAYS Pick!)
Succulent chicken thigh with lightly-seared, crispy skin perched on fluffy pearl rice from Vietnam. Though it comes from a supplier, the chook is well-marinated with a punchy sweet-savoury flavour and less processed-tasting than those from some casual Japanese chains. Completed with jammy onsen egg and veggies, this is a satisfying entry-level bowl, though we wish the meat was prepared from scratch.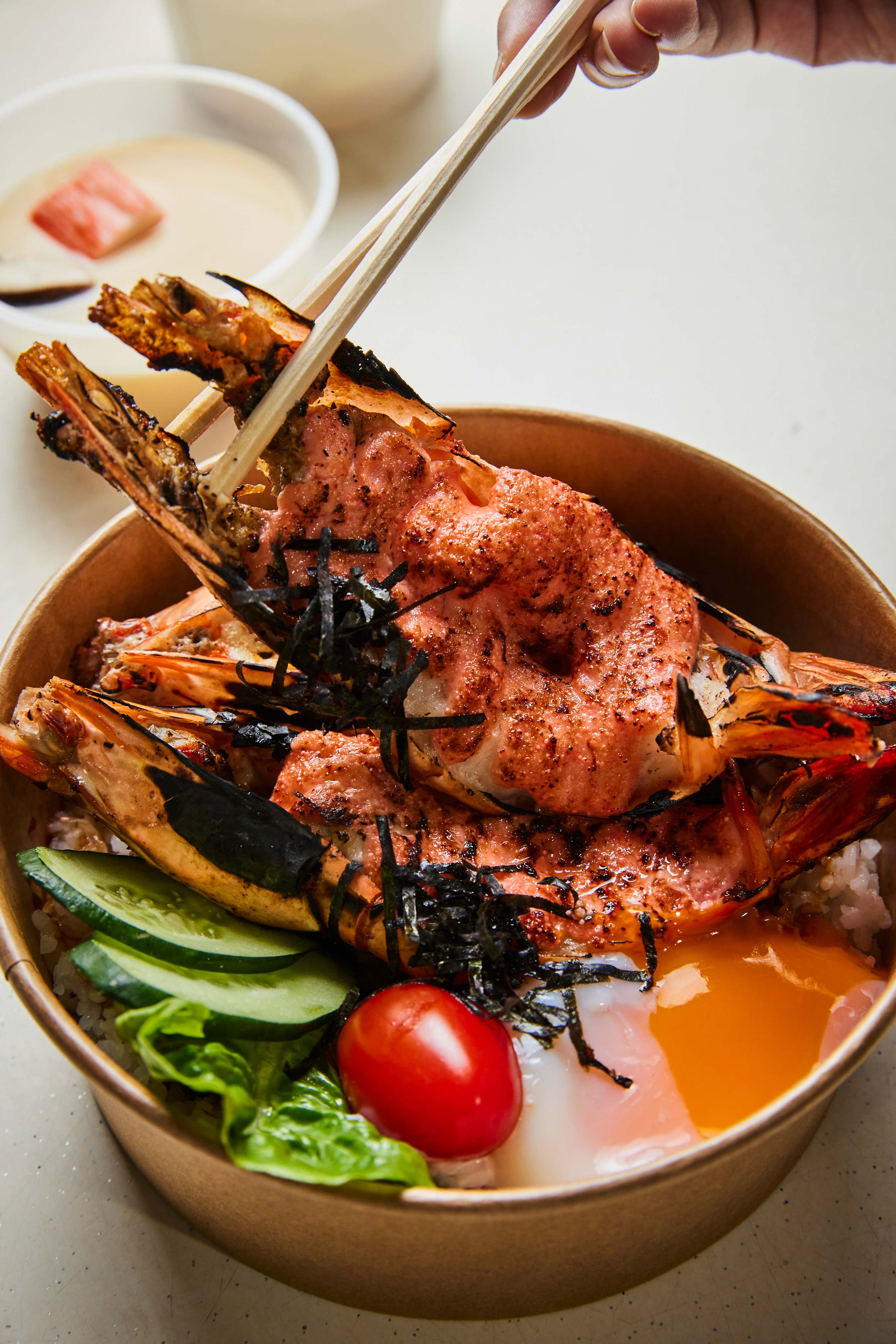 Mentaiyaki Big Prawn Don, $12.90 a la carte
Three large tiger prawns are gently torched while getting pan-seared to further boost their custacean flavour before mentaiko mayo is applied and torched again before serving. The plush, sweet flesh is easy to extract from the shell, and mingles well with the slightly smoky, creamy
spicy
cod roe sauce.
The price is rather steep, but you get three whole, generously sauced prawns.
Worth a try if you're a fan of mentaiko mayo-based dishes.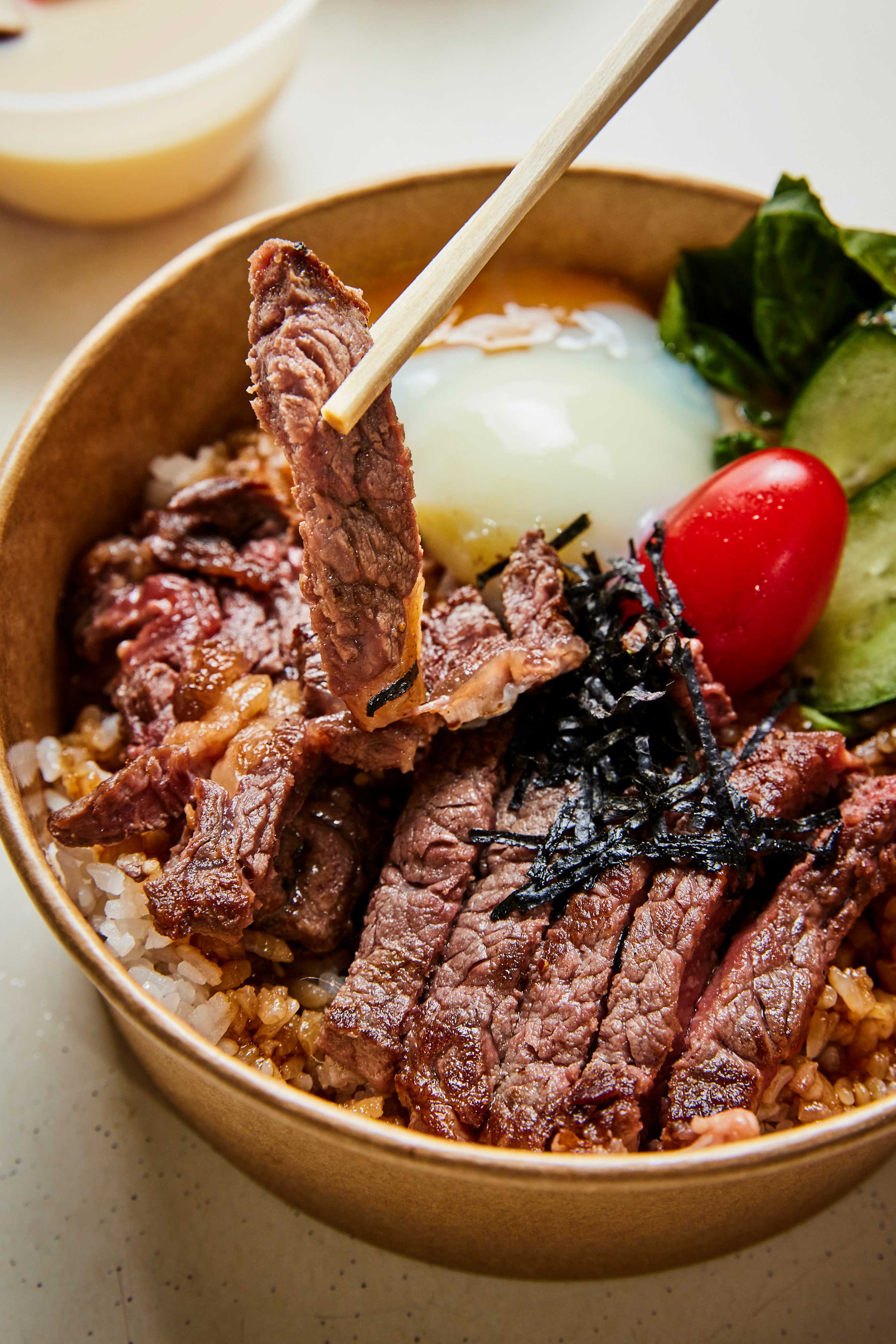 Truffle Beef Steak Don, $12.90 a la carte
This beef bowl didn't quite hit the mark for us. The rather thin slab of NZ cube roll (a cut between the striploin and chuck) was slightly overcooked. We also found that the strong, earthy notes of truffle oil overwhelmed the mild flavour of the lean beef. Go for the tastier prawn bowl for the same price instead.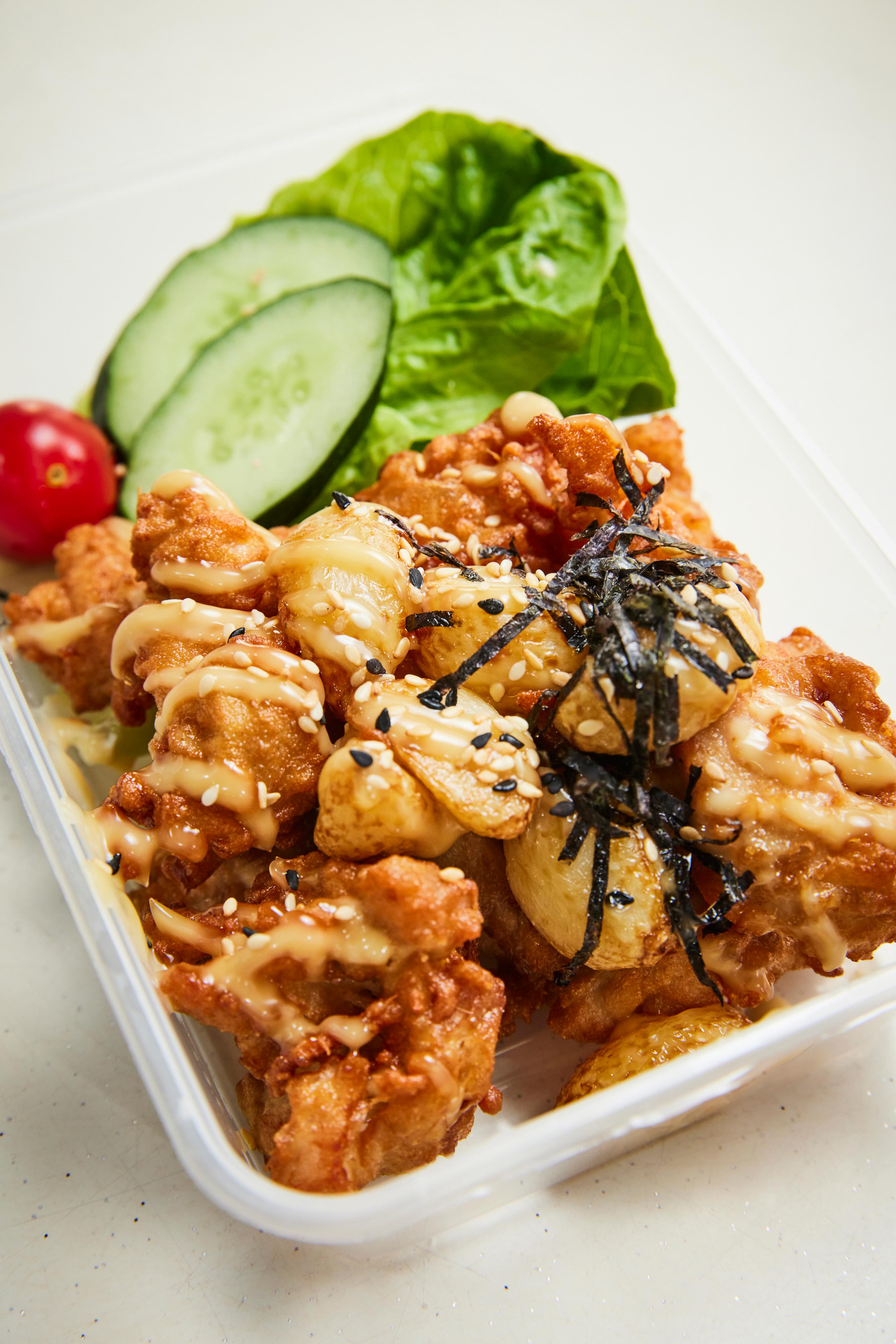 Garlic Sauce Chicken Karaage, $5.90 (8 DAYS Pick!)
Addictively crispy, well-seasoned fried chicken. Chunks of chicken thigh are marinated overnight with garlic and ginger, and fried to order to ensure juiciness. The house-made sauce, which features garlic, sesame oil and mayo, makes for a simple, luscious accompaniment to this moreish snack.
Bottom line
Pretty standard, value-for-money Japanese rice bowls with a wide selection of toppings. Our favourite is the comforting, entry-level teriyaki chicken don. The simple but satisfying house-made chicken karaage with a shiok garlicky sauce is also worth ordering.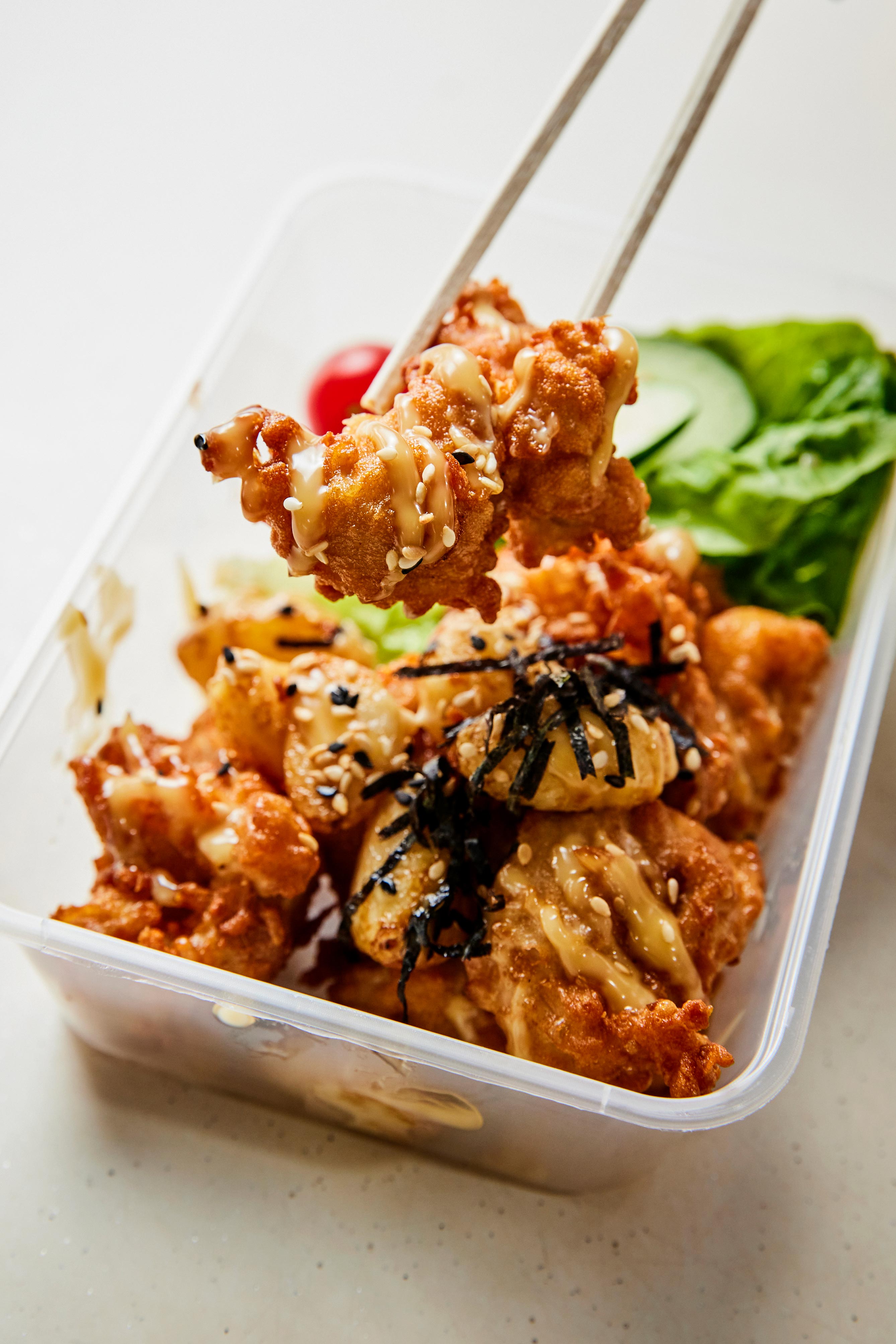 The details


 
Ichidon is at 333C Yishun St 31, S763333. Open daily except Sun, 10am to 9pm. More info via Facebook.

Photos: Aik Chen 
No part of this story or photos can be reproduced without permission from 
8days.sg
.