Chef Teppei Yamashita Jailed 4 Weeks For Drink Driving After Battling Brain Cancer
His popular restaurants are still operating as usual.
Japanese chef and restaurateur Teppei Yamashita was sentenced to four weeks' jail yesterday (Feb 18), for driving under the influence of alcohol and hitting a light pole at a zebra crossing.

The 41-year-old Singapore PR is well-known for founding F&B company Teppei Group, which runs popular Japanese dining concepts here like Teppei Japanese Restaurant, Teppei Syokudo, Men-Men Tei, Hana-Hana and Man Man Unagi.

According to CNA, Teppei pled guilty to a charge each of drink-driving and careless driving. He was also banned from driving for four years.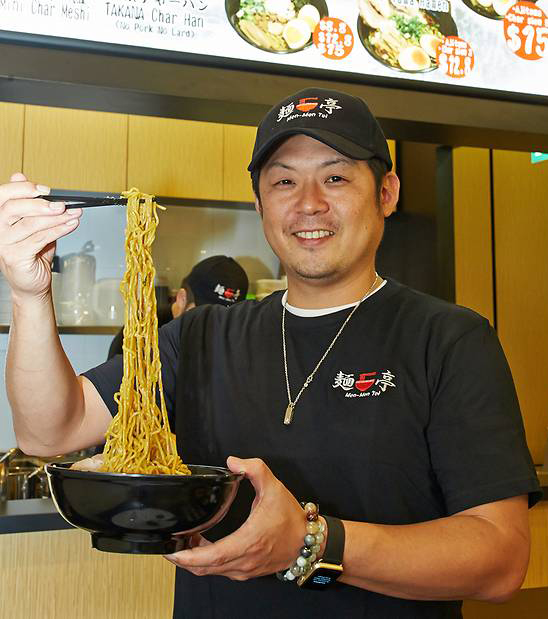 Incident happened in 2020
The incident happened on Aug 24, 2020, after Teppei had drank with friends at a restaurant in Tanjong Pagar. He ferried a friend home from International Plaza to Tampines, but lost control of his MPV at a cross junction along Tampines Ave 10 while driving home.

The vehicle mounted a pedestrian island and uprooted a light pole at the zebra crossing. A passing motorist stopped to help Teppei. Both the motorist and a traffic police officer who attended to the scene noted that Teppei smelled of alcohol, and his breathanalyser test showed that he had 102 microgrammes of alcohol per 100ml, which exceeded the legal limit of 35 microgrammes.

The restaurateur made full restitution for the damaged light pole, which cost S$501.25 to repair. The prosecutor had sought five to six weeks' jail and four years' driving ban as Teppei had been fined in 2014 for beating a red light, and in 2018 for speeding.

The prosecutor also stated that Teppei had driven a long distance of about 20km while severely intoxicated, and crashed at a pedestrian crossing area while driving a large MPV, which increased the risk of potential harm to road users.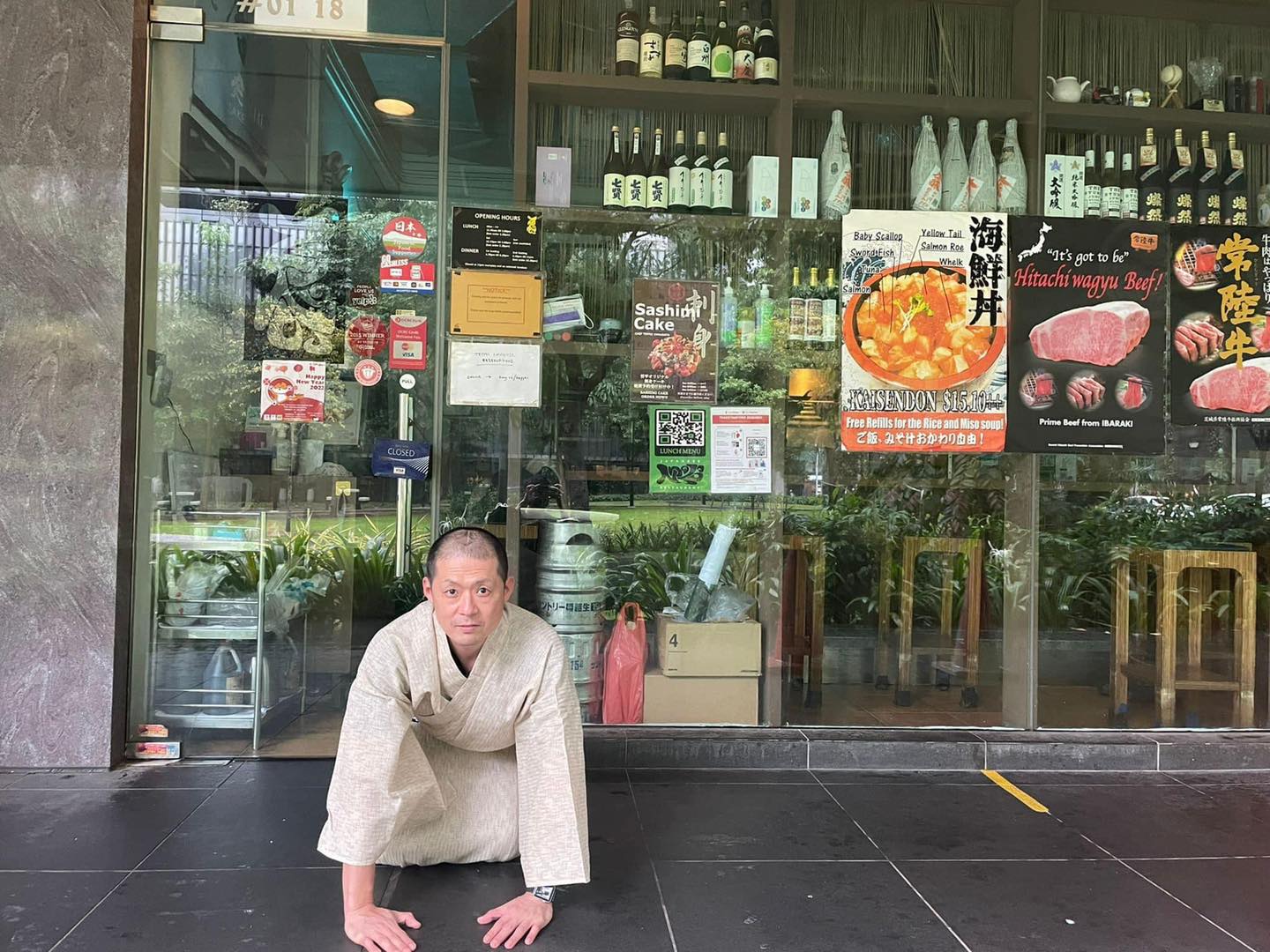 Recently completed treatment for brain cancer
The court case also revealed that the chef had been battling brain cancer, and recently completed chemotherapy for his illness. Yahoo! News reported that his lawyer had argued for two weeks' jail, citing doctors' letters that highlighted the risk of him catching an infection if he was "placed in a communal setting".

The prosecution reportedly assured the lawyer that the prison's chief medical officer will ensure that Teppei's medical condition is given the necessary care.

On New Year's Day (Jan 1) this year, the Teppei Group posted on its Facebook page a photo of chef Teppei - with his head shaven and visibly thinner - prostrating on the ground in a Japanese gesture of deference known as dogeza.

In a comment, the Group explains that the gesture is "Teppei San's way to thank our supporters over the last 2 difficult years. We are proud to say that we are able to keep all our staff, thanks to the support we received." The company's restaurants, which typically see queues, are also still operating as usual.