Chic Japanese Cafe Serves Wagyu Katsu Sandwich & Pretty Desserts In Tiong Bahru
It's helmed by two Singaporean chefs who used to work at Sheraton Towers & the Les Amis Group.
The trendy, cafe-dotted hood of Tiong Bahru welcomes a new player – modern Japanese spot Sevens Kissaten. Opened in early December, the bright and airy 30-seater along Seng Poh Road boasts whimsical lantern orbs and artfully composed plates engineered to tempt Instagram addicts.
The cafe prides itself on an extensive menu featuring a lavish breakfast bento, rice bowls, pastas, grilled meats and sweets created by an ex-hotel chef and a former chef from the Les Amis Group.
All photos cannot be reproduced without permission from 8days.sg.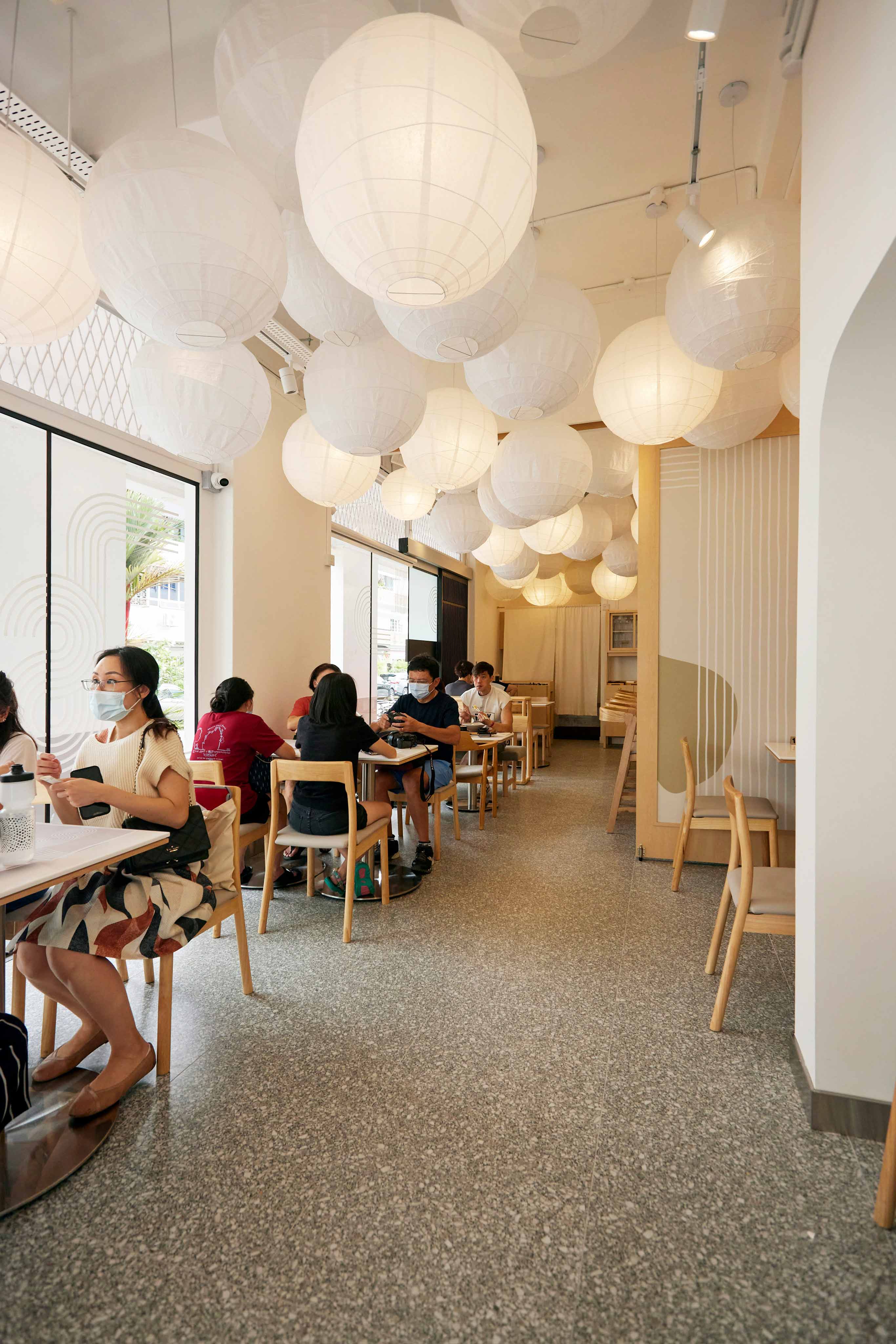 What's a kissaten?
Kissatens are Japanese coffee houses inspired by traditional tea houses ("kissaten" roughly translates to "tea drinking house" in Japanese). The vibe is often dark and moody, with nods to Western influence such as pop culture paraphernalia, jazz records and old-school siphon coffee.
We were initially confused by the sunny, mod-Zen decor of Sevens Kissaten, which bears no reference to its namesake. Perhaps they're picking the more literal route, as the team explained that they are going for a "relaxing tea house concept with a food-centric menu".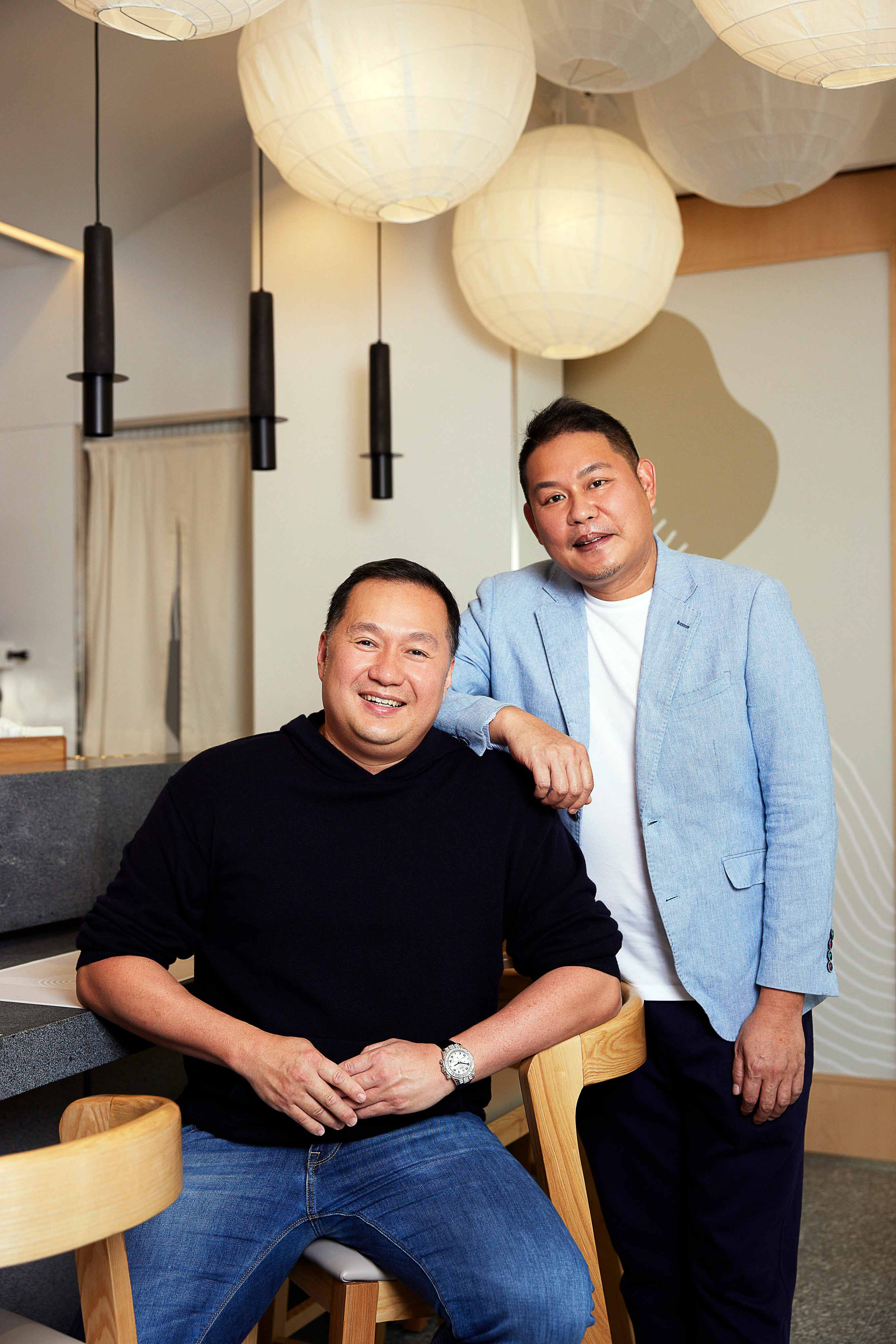 Backed by a property developer
A stone's throw away from Tiong Bahru Market & Food Centre, Sevens Kissaten occupies a prime spot in the hood – which is why we weren't surprised to find out that the cafe is opened by Eric Cheng (left in pic), founder of property developer Sevens Group (both are named after his favourite number). The 46-year-old set up a separate F&B company this year with an ambitious plan to open "six to seven other concepts" by next year. Sevens Kissaten is their second venture, following the opening of Aussie-style Sevens Cafe in Joo Chiat in August.
As a design lover, Eric was personally involved in conceptualising the cafe. "The first impression we want to give is a subtle warm feel. Very zen, very neat. For the food, I told my chefs I want [the plating of] every bowl to be an art piece."
"It's very competitive as we have the big boys [in this neighbourhood]. We hope to stand out through [providing] a different experience with the Kissaten tea house concept, where you can relax, or if you want something more formal, we have private dining at night," adds director Jim Wong, 49. He reveals that they're looking to open a spot in Duxton next.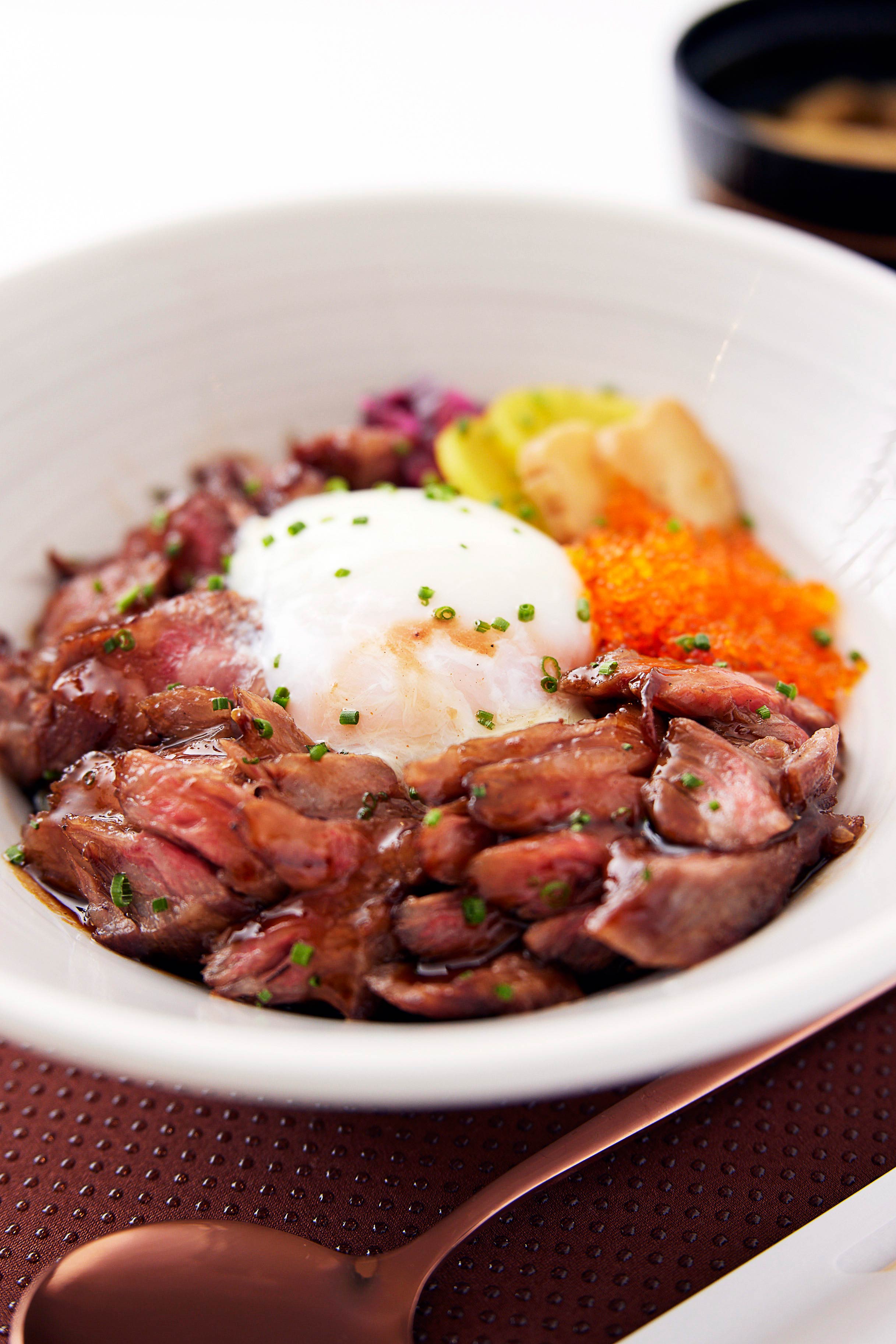 Extensive menu
With almost 50 items to choose from, this is one of the biggest cafe menus we've seen. There's typical brunch fare, yakimono (grilled food) and agemono (fried items) sections as well as your usual rice bowls and pastas. Prices run on the steep end – mains start from $16 for a chicken teriyaki don to $42 for a decadent wagyu rice bowl. We were most eager to try the desserts, which include a mix of parfaits, puddings and cheesecake.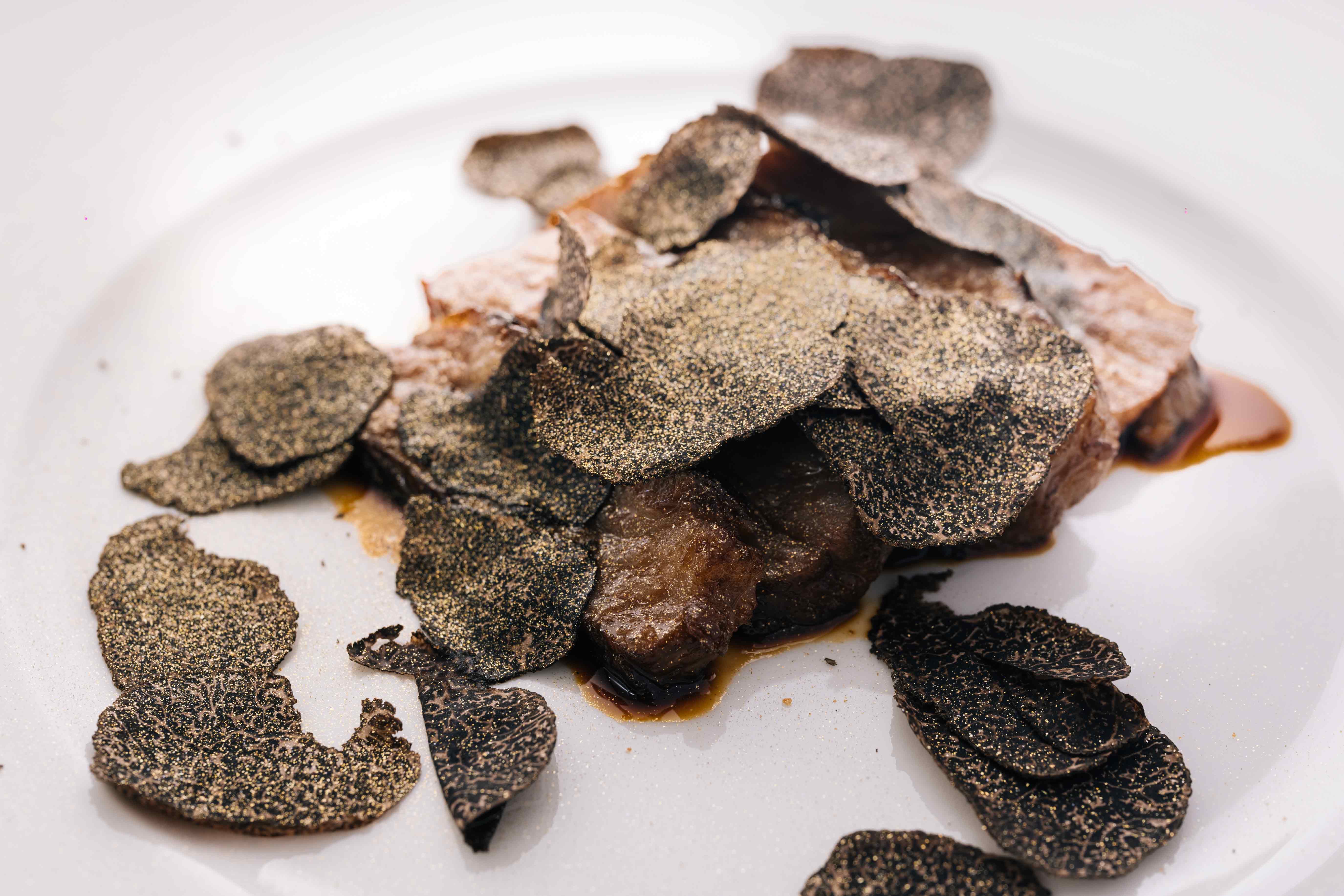 Cafe by day, posh kappo by night
In the evening, the space is transformed into an intimate five-seater known as Sevens Kappo, which serves a more casual take on the refined omakase kaiseki cuisine, where a multi-course meal is left entirely to Tay Ho Chun, who goes by the moniker Chef Haru (adopted from his days of training under a Japanese chef). The 41-year-old's resume boasts a recent three-year stint at Maetomo, a kaiseki and sushi restaurant in Sheraton Towers Singapore.
Highlights from the current menu includes a grilled A4 Kagoshima sirloin served with black truffle and unagi donabe (Japanese eel with rice served in a claypot). Prices start from $238 for a nine-course meal. Due to the limited seats, the staff tells us that Sevens Kappo is fully booked till February.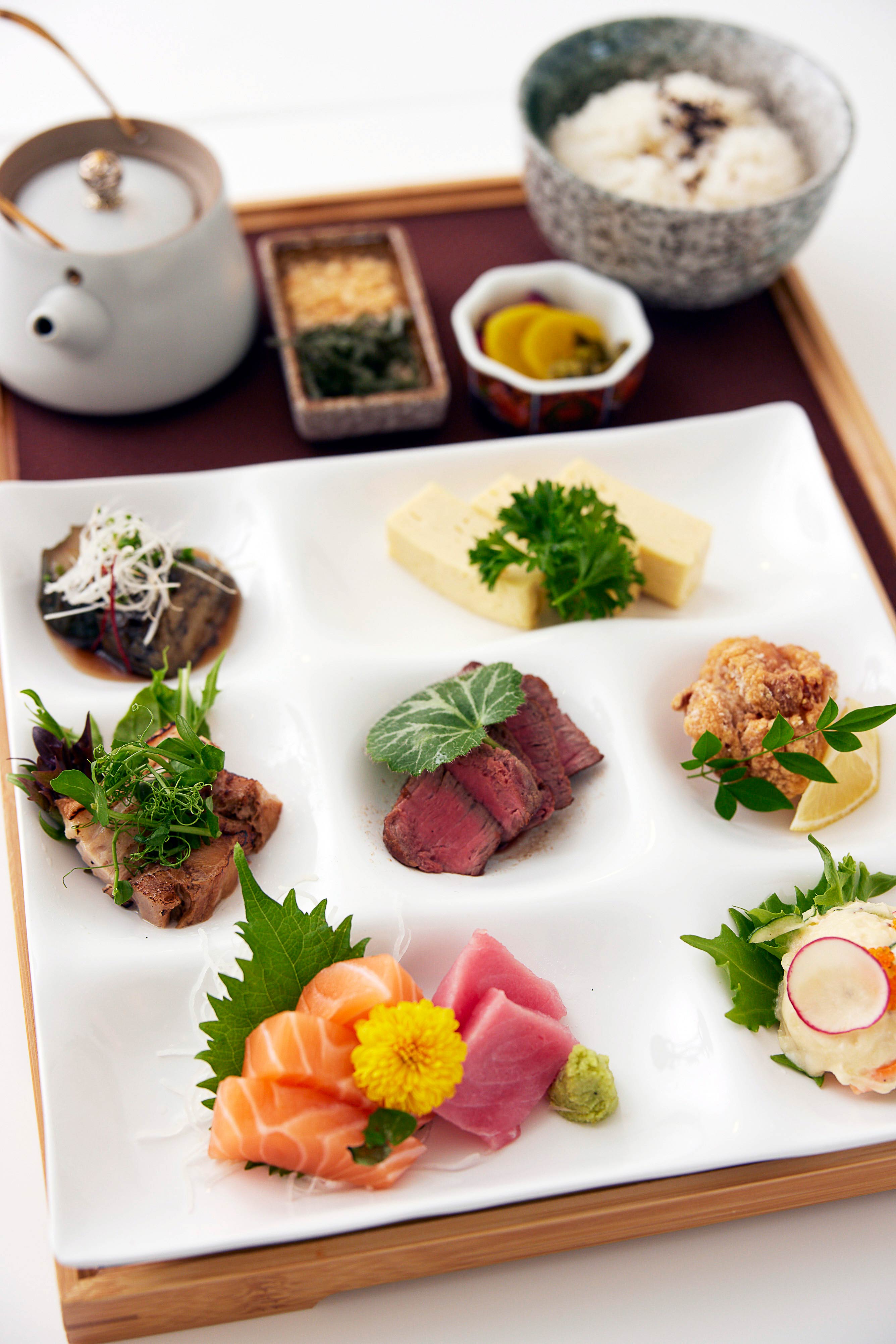 7s Breakfast, $32
A lavish take on chazuke (steamed rice steeped in broth, typically a one-bowl dish) – the set here comes with seven sides served in a beautiful bento. The items rotate based on what's in season, but will contain some staples such as sashimi, rolled omelette and grilled meat. We enjoyed the tender, melt-in-your-mouth chashu (braised pork belly) made from Shirobuta pork from Kagoshima, and the sweet, velvety soy-braised eggplant best. The broth, however, was so light that we couldn't detect the usual touch of smokiness from a bonito dashi after pouring over the pearly grains.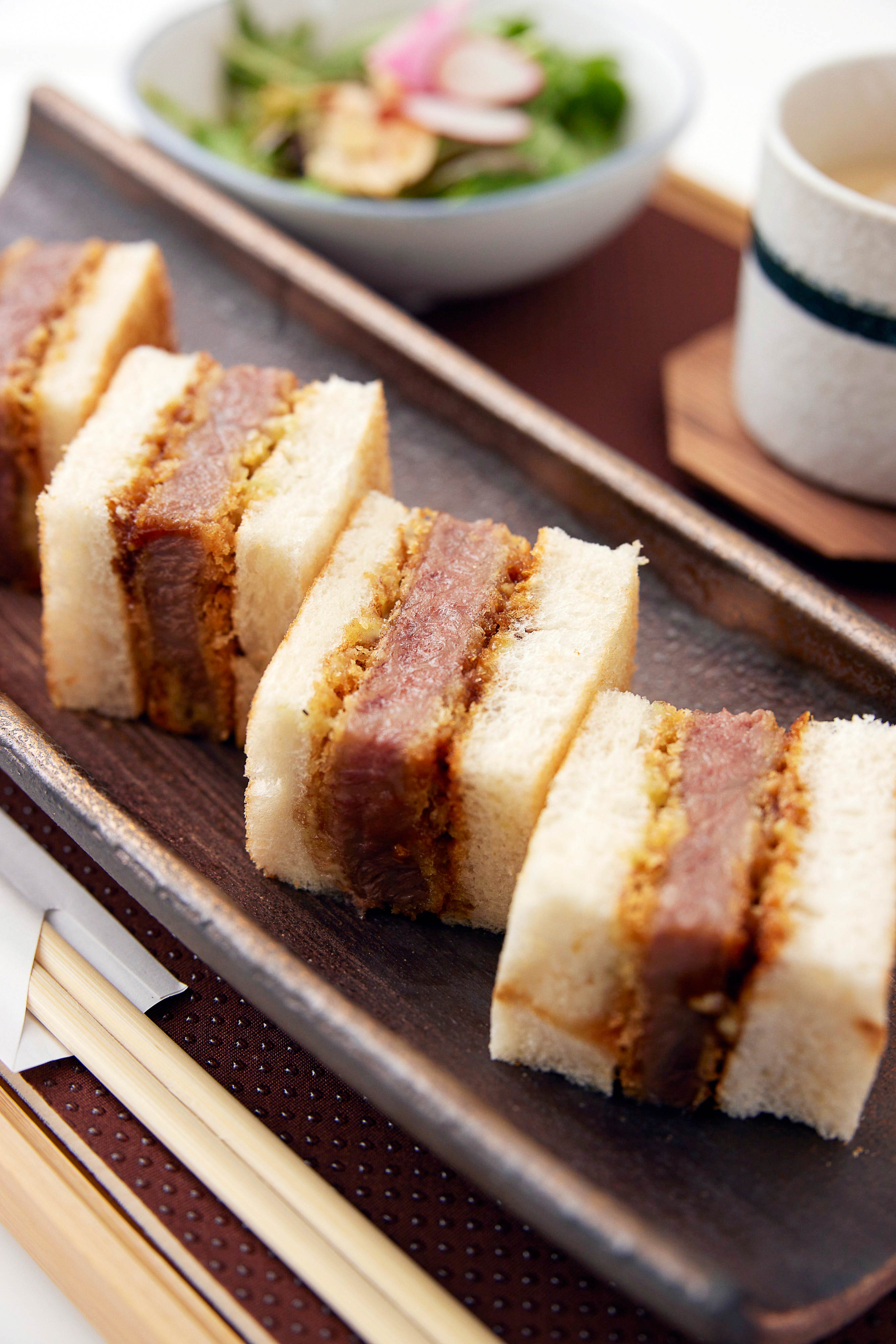 Chateaubriand Katsu Sando, $48 (8 DAYS Pick!)
Ong Jia Hao, 33, who's also adopted a Japanese name – Chef Okina, used to cook at Les Amis Group's sumiyaki restaurant Jinjo. He uses Kagoshima wagyu with an A4 marbling for the sandwich. "A5 may be too much for this dish, so we think A4 is just right. I'm using a shoulder cut, which is more meaty."
The tender, practically buttery meat is given a unique slant with smears of wasabi mayo and tonkatsu sauce to cut through the grease. The cubes may seem compact, but prove to be quite filling – we recommend sharing this with a friend. Comes with miso soup, chawanmushi, pickles and a salad.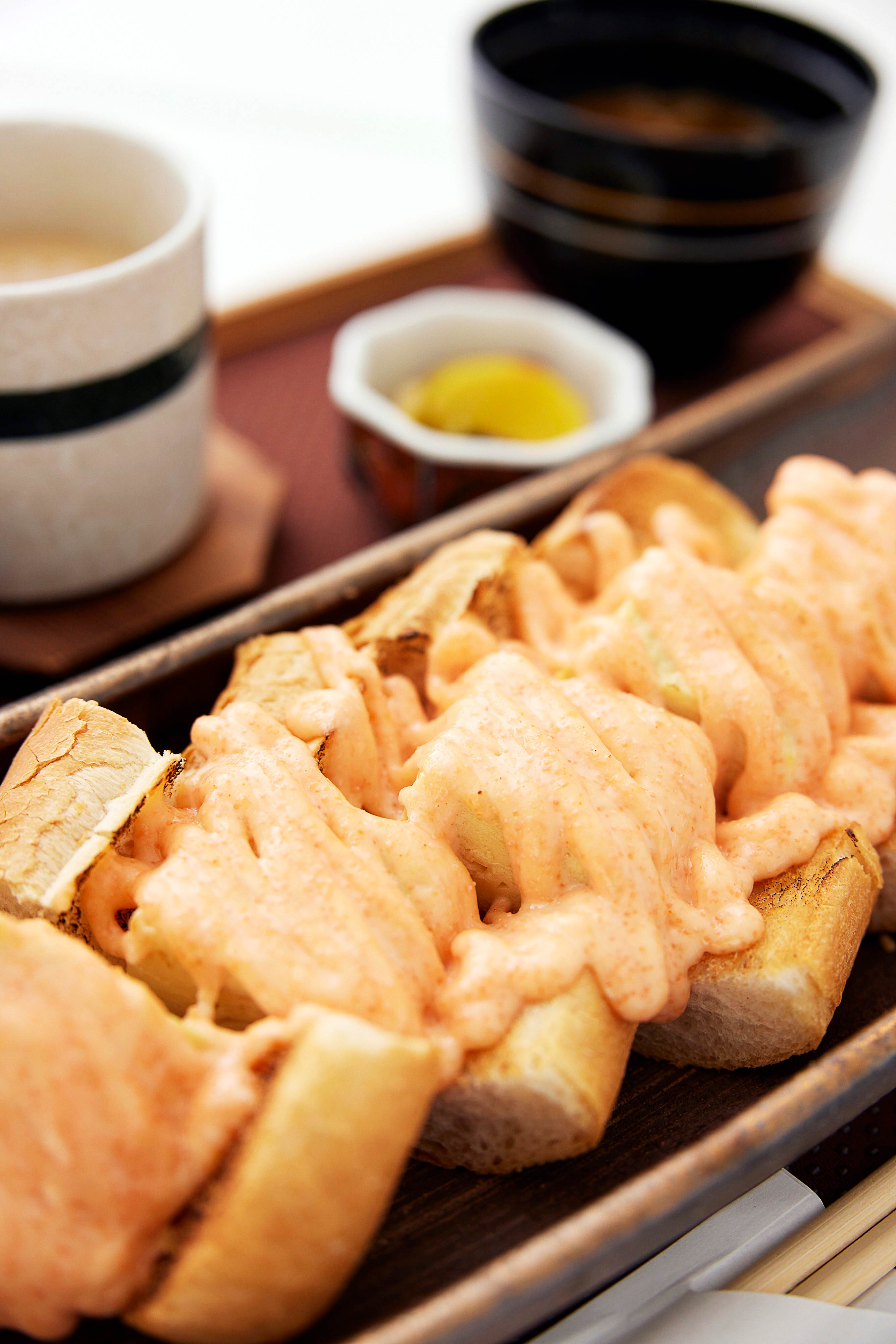 Mentai Dashimaki Baguette, $21
Rich, creamy mentaiko sauce is liberally draped over crusty baguette sliced stuffed with rolled omelette. The generous lashings of mentai, however, ended up overpowering the delicate flavour and texture of the dashimaki, which could be thicker and fluffier.
Salmon Angel Hair Pasta, $18
A pretty dish with light, refreshing umami flavours enhanced by truffle-infused shio konbu (salted kelp seaweed). We enjoyed the textural mingling of the juicy pops of tobiko (flying fish roe) and ikura (salmon roe) along with plush salmon sashimi slices.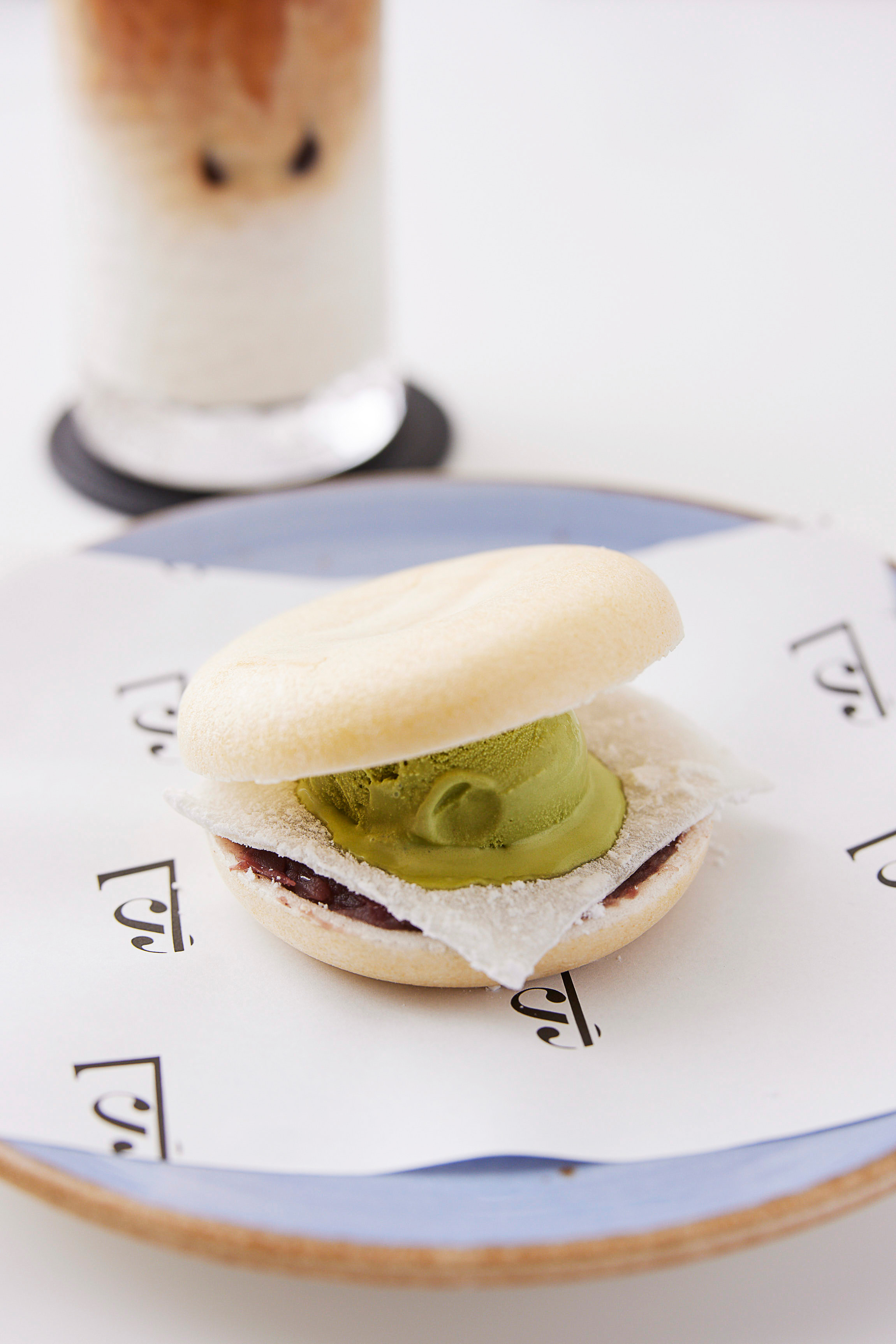 Matcha Monaka, $12 (8 DAYS Pick!)
The dessert menu is created by Chef Haru, who has a particular affinity for traditional Japanese sweets. Case in point: the matcha monaka, featuring azuki red bean paste, matcha ice cream and a thin layer of house-made mochi sandwiched between crisp rice wafers. The chewy mochi crepe gives the sandwich a lovely lightness while maintaining some bite, and the sweetness of the red bean paste balances the rich, earthy flavours of the matcha ice cream from Hokkaido perfectly. Simple but elegant.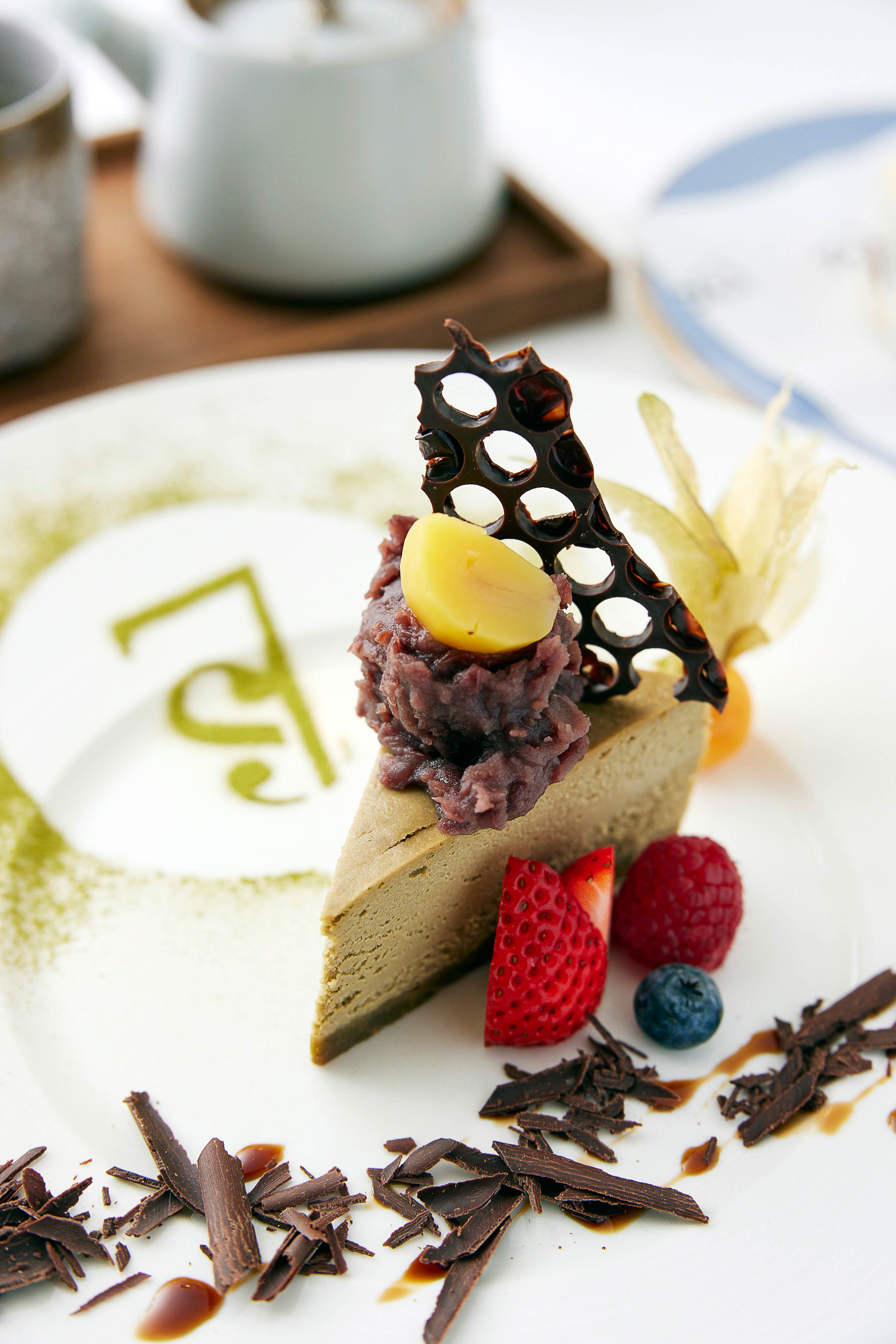 Hojicha Cream Cheese Cake, $12
The cheesecake has pleasantly bitter notes from the hojicha (roasted green tea) and is not overly sweet, pairing well with the dollop of azuki red bean paste. Though pretty, the other accents like chocolate shavings, sweet potato and berries did not contribute much, taste-wise, to the dessert.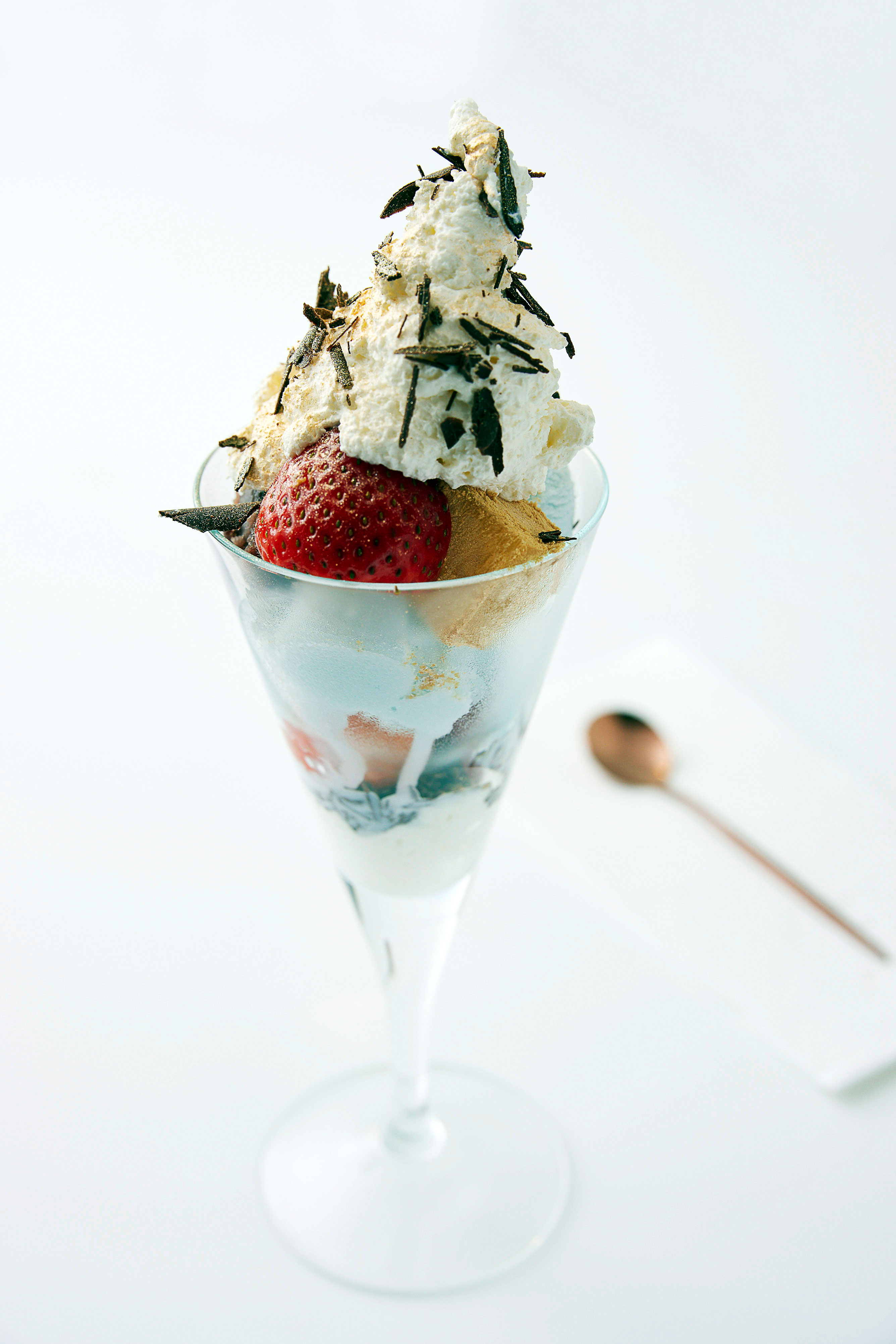 7s Parfait, $12 (8 DAYS Pick!)
This fancy dessert is as beautiful to look at as it is to eat – scoops of sea salt gelato are layered between a strawberry, sweet potato and warabi mochi (made from bracken starch) before topping with whipped cream, chocolate shavings and – why not – gold dust. We loved the pale blue gelato from Kochi, which has a lush, creamy texture balanced with a slight hint of saltiness. The jiggly, soybean powder-dusted warabi mochi, made in-house, is our other favourite. Delicious!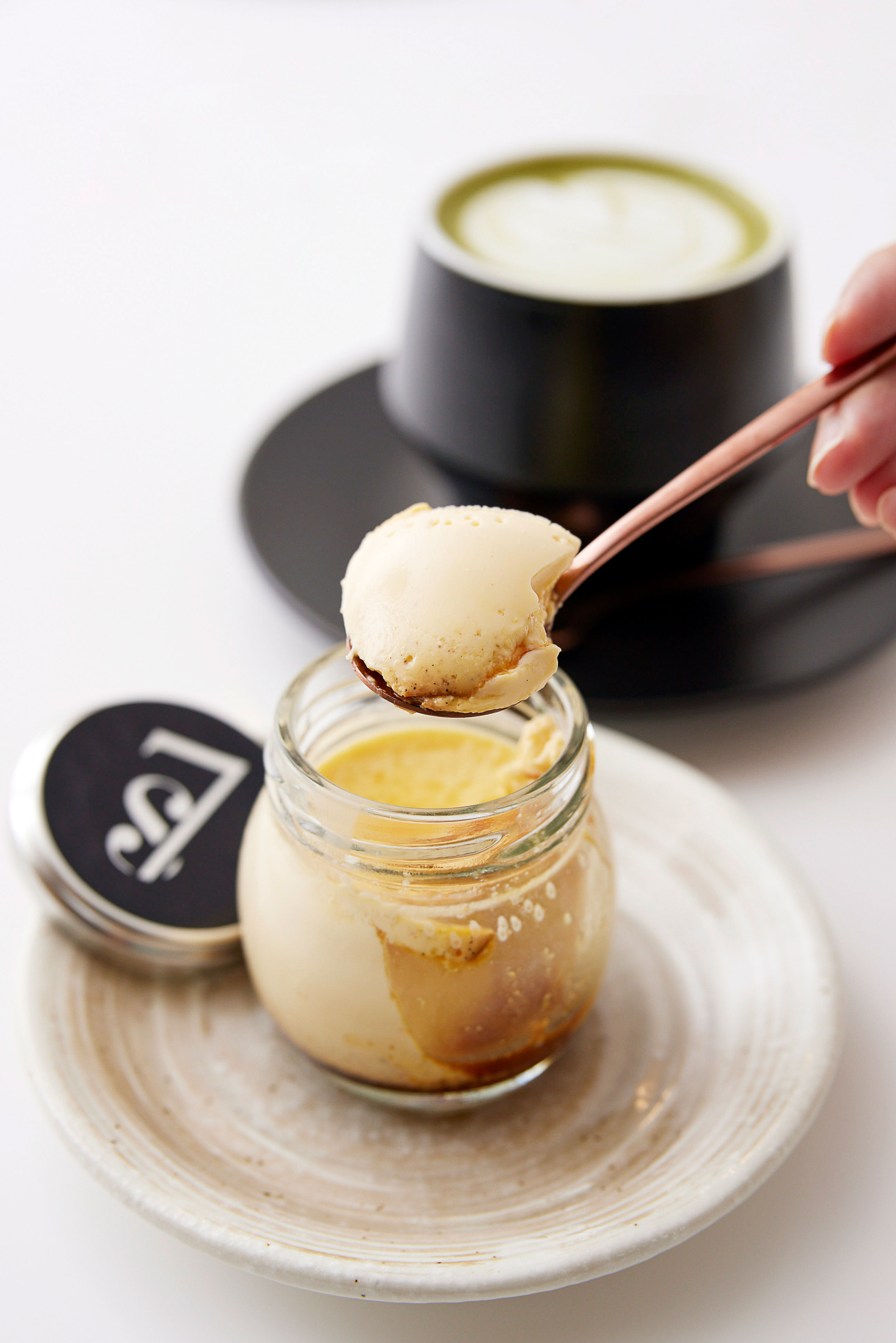 Wasanbon Pudding, $9 (8 DAYS Pick!)
Wasanbon is an atas fine-grained Japanese sugar extracted from a sugarcane known as Chikuto that's grown on Shikoku island. It's made into a luscious, decadent caramel in this dessert, imbuing the creamy vanilla-bean-flecked pudding with a deep, robust flavour with just the right hint of bitterness.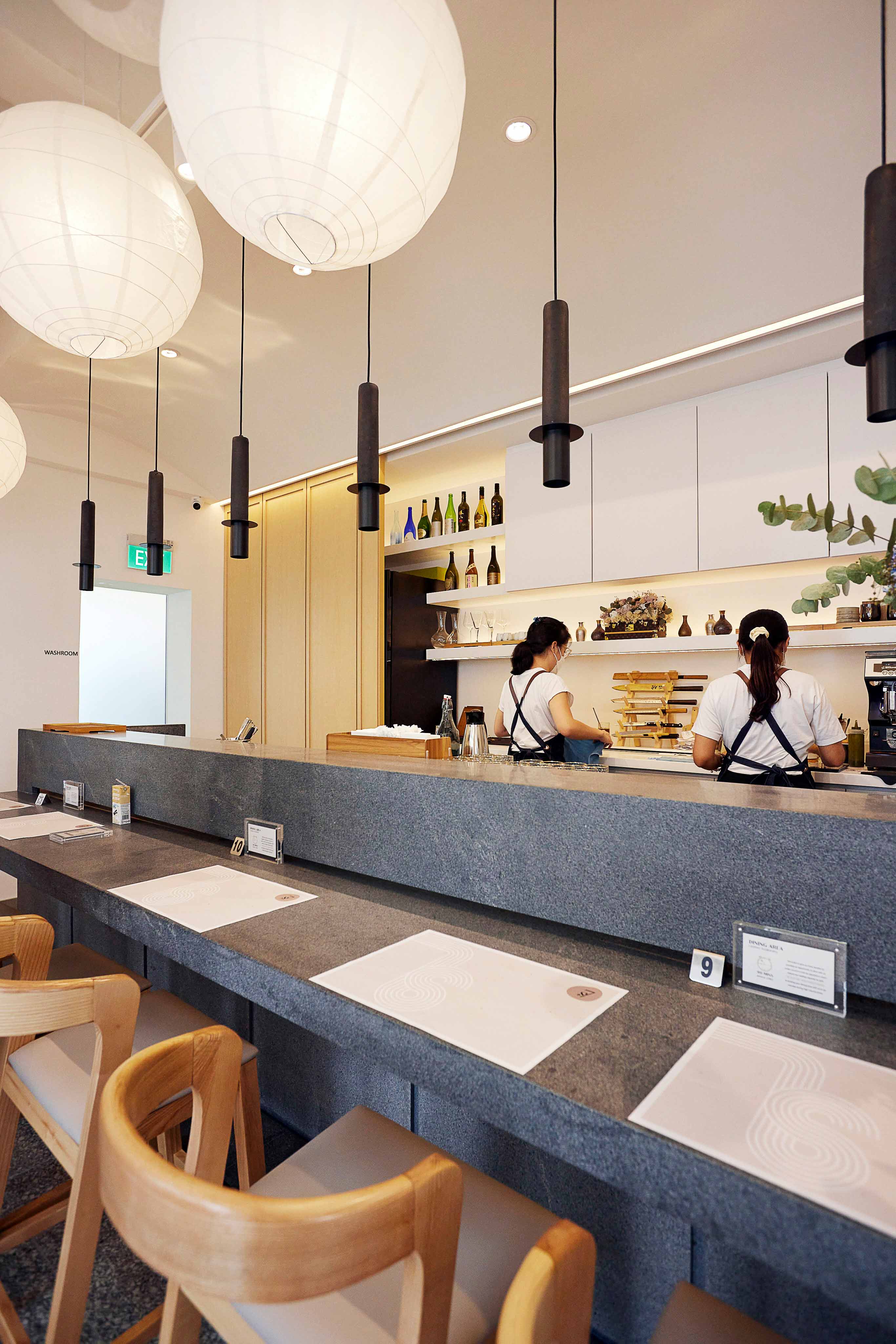 Bottom line
Despite an extensive menu for savoury items, we were more impressed by the simple but elegant Japanese desserts, especially the matcha monaka and wasanbon pudding. Though the place does not resemble the charming, slightly gritty kissaten typical in Tokyo, the bright and airy mod-Zen ambience is a relaxing one. Prices run a little steep, given you're in the heart of Tiong Bahru and not Orchard Road, but you're rewarded with a wide selection of Japanese plates, including a tasty wagyu katsu sando. We'd stick to the desserts here, though. The new cafe is already drawing a crowd, so we recommend securing a reservation before heading down.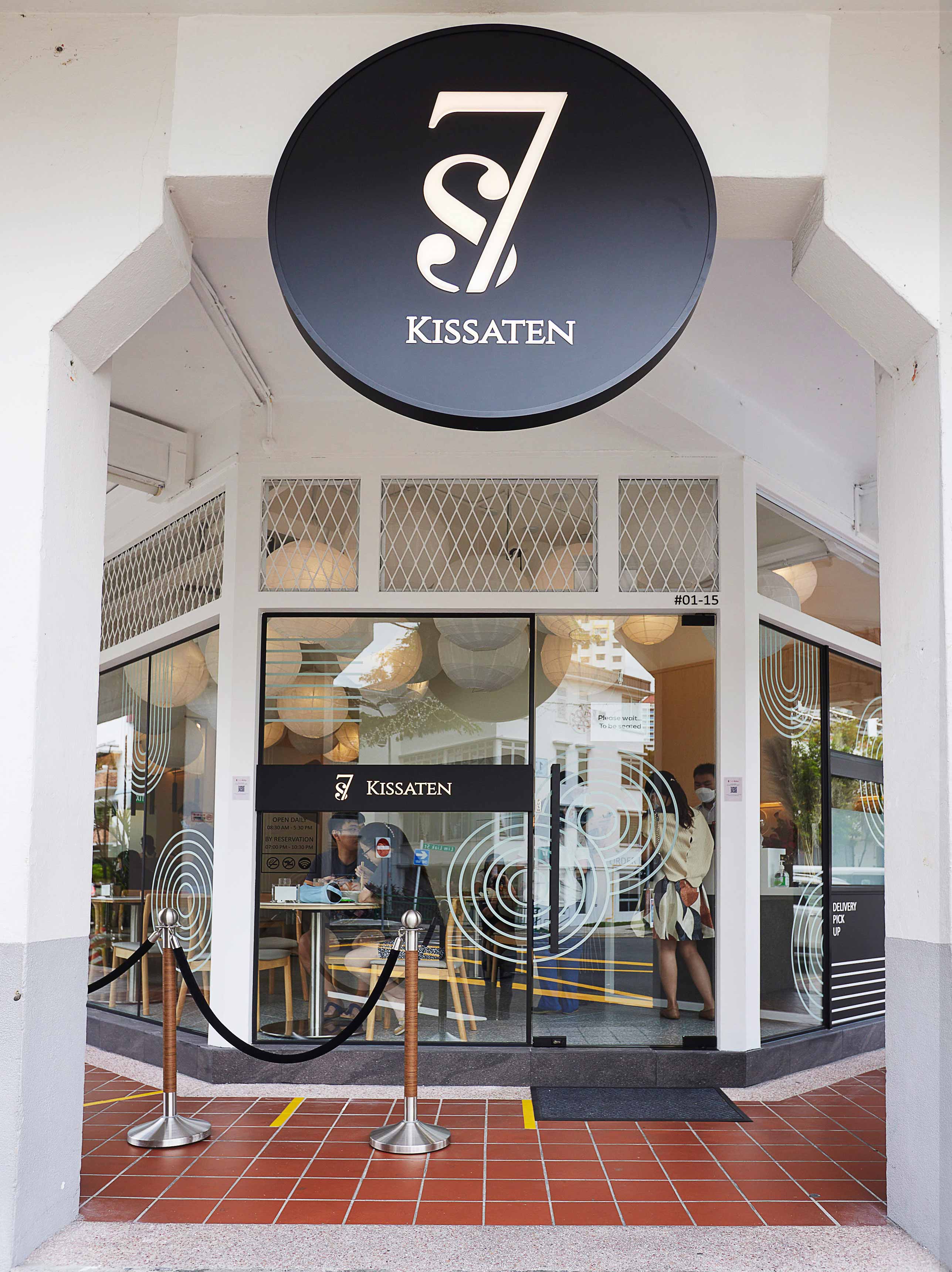 The details
Sevens Kissaten is at #01-15, 58 Seng Poh Rd, S160058. Open daily 8.30am – 5.30pm. Tel: 8723 7777. More info via Facebook and Instagram. Delivery via Deliveroo.
All photos cannot be reproduced without permission from 8days.sg.
Photos: Kelvin Chia