Chinatown Hawker Still Sells 2 Meat 1 Veg Cai Fan At $2.80, Keeps Prices Low For Elderly
"As long as they can eat and I can eat, it's okay," quips veteran hawker Fu Ruiqiang, who serves up tasty, homely cai png at under $3 a plate despite intense global inflation.
Prices for, well, everything have been skyrocketing lately. Even Singaporeans' favourite budget meal, economical rice, is not that economical now — our regular cai png bill has increased by about $1, with most hawkers raising the price of each dish by 20 to 30 cents.

A cai png stall in Ang Mo Kio even made headlines recently, for charging a customer $11 for cai png with yong tau foo and a slab of fried batang fish (the latter a notoriously pricey cai fan topping).
But at
Hong Lim Market & Food Centre
hawker stall
VI
, 
you can still get a hearty cai fan meal for under $3. A bright blue signboard displays the stall's simple pricing model: $2.80 for any three items with rice.
No part of this story or photos can be reproduced without permission from 8days.sg.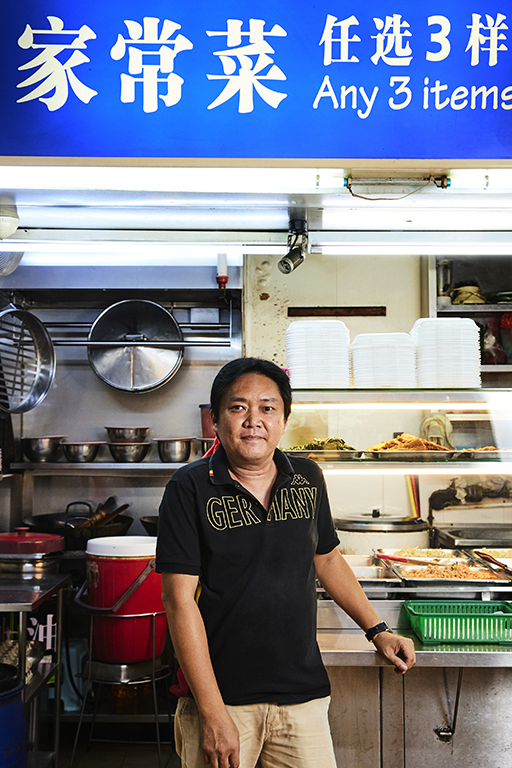 It used to be $2
The stall is opened by veteran hawker Fu Ruiqiang, 52, who started his business over 20 years ago at CBD's Golden Shoe Hawker Centre (now known as Market Street Hawker Centre). He had previously worked as a stall assistant at cai png stalls in Motorola and Takashimaya's staff canteens in the '90s before setting up his own stall.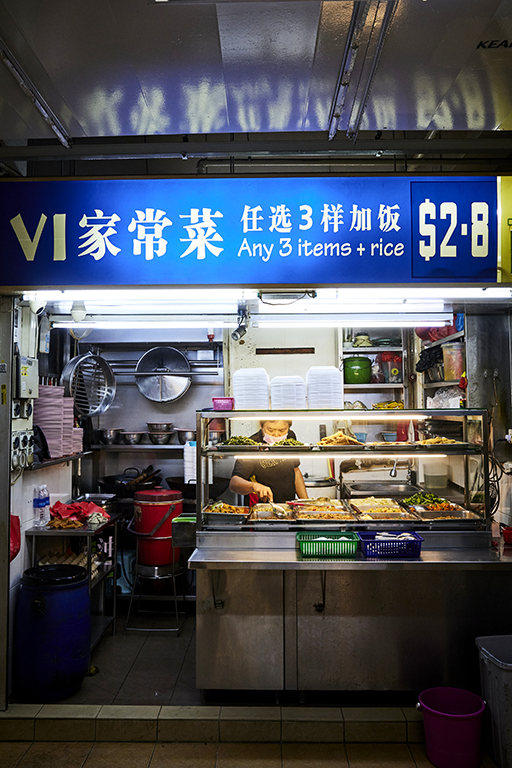 In the early days, Ruiqiang sold his cai png at "normal" a la carte pricing. Then the SARS outbreak hit Singapore in 2003, and the CBD became a ghost town. To attract customers, his competitors started selling mix-and-match cai png at a low $2 per plate.

"I was selling at a 'normal' price and my business dipped because a lot of stalls were pricing their food at $2, so I followed them and adjusted my prices too," he recalls. At one point, competition was so fierce that diners could order as many as four dishes with rice for $2. "Everything was cheaper then, like rent and ingredient costs," Ruiqiang says.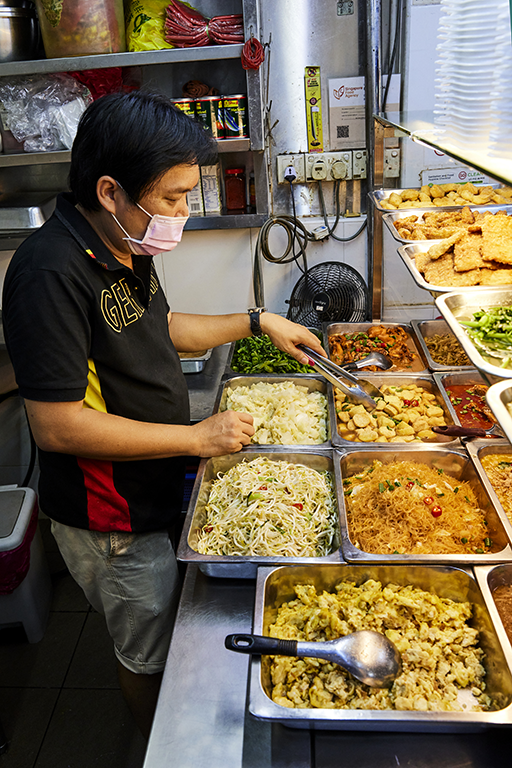 Moved to Hong Lim Food Centre
Around 10 years ago, Ruiqiang had to move out of his sublet Golden Shoe stall. "The stallowner passed away and his wife wanted the stall back to sell fish soup," he says. He eventually shifted to his current unit at Hong Lim Food Centre, where he continued serving his cai fan at $2 for three items with rice.
Over the years, Ruiqiang had to adjust his prices to keep up with the rising costs. His cai png went from $2, to $2.20, to $2.50 and now, $2.80. "It's very hard to sustain my business, costs have been rising non-stop," he shares.
According to Ruiqiang, "a lot of people" had suggested that he raise his price further to $3 to protect his profit margin. But he is adamant about keeping his food wallet-friendly to cater to the low-income elderly who frequent his hawker centre.

He says: "I don't earn a lot, just a bit is okay. There are a lot of senior citizens in Chinatown who aren't well-off. As long as they can eat and I can eat, it's okay. I'm not planning to raise prices in the near future unless I really cannot cover my costs."

While VI's signboard indicates that it's "any three items + rice" for $2.80, Ruiqiang tells us that it will cost $3.50 if a customer selects three meat dishes for their plate. "But there are some people who are small eaters, so I let them choose two items with rice for $2.30," he says.
The menu
At his Golden Shoe stall, Ruiqiang had enough space to display up to 30 dishes. He has since cut back on his selection at Hong Lim due to space constraint, and now serves around 18 dishes a day. He opens his stall at 8am, Mondays to Saturdays, and typically sells out by around 2pm.
We discovered Ruiqiang's stall by chance, and were impressed by his value-for-money cai fan. A common grouse for cai png regulars is that some stalls slyly charge veggie dishes with a bit of meat as a higher-priced all-meat dish.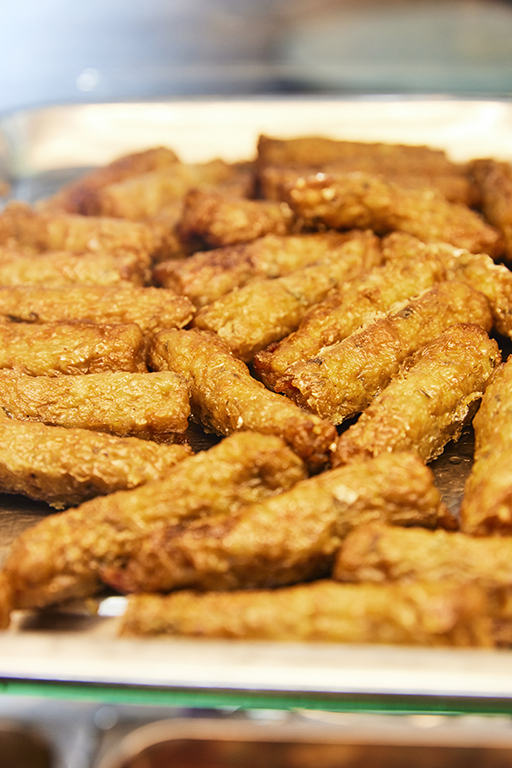 VI, however, separates its veggie and meat dishes pretty clearly. The meat options include generous chunks of chicken in curry, meaty slabs of sardines, pork liver, plump
ngoh hiangs
and thick slices of stir-fried pork. There's an old-school, homely flavour to Ruiqiang's cooking that makes his dishes feel nourishing and comforting. The portions are also very hearty and filling.
There are also veggie options like garlicky cai xin, fried tofu and preserved Chinese sauerkraut. We recommend going for the aforementioned delish dishes (the fried items like nuggets are not bad, but not as value-for-money, we reckon.)
VI Economical Rice is at #02-06 Hong Lim Market & Food Centre, 531A Upper Cross St, S051531. Open daily except Sun & PH, 8am-3pm.
Photos:
Aik Chen