Chinese Fan Slammed For Attending Eason Chan's Concert In HK And Hugging Disneyland Mascot While Covid Positive
He said he was asymptomatic and that he wasn't aware he had Covid.
There are fans who would do anything just to get a glimpse of their idols. Even at the expense of others. 
Recently, a Chinese fan of Eason Chan shared on social media platform Xiao Hong Shu that he attended the Hong Kong singer's concert  at the Hong Kong Coliseum and visited Hong Kong Disneyland while he was COVID positive. 
He even posted pictures of himself hugging a mascot in the theme park.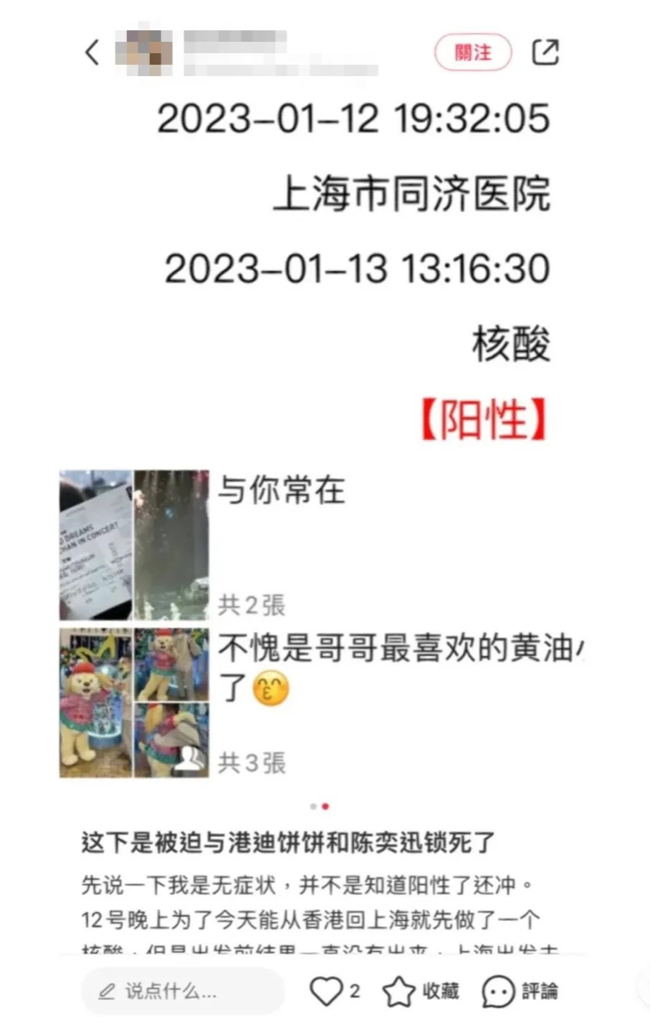 Eason's fan revealed he had Covid when he attended the singer's concert
"First, I'd like to say that I was asymptomatic. It's not that I knew I was positive and still went," said the fan.
However, from his tone, netizens could tell he didn't feel bad for what happened. 
"Do you really think this is funny? Don't you at least feel sorry towards the mascot actors?" chided one netizen. 
Some were also concerned that Eason could have been infected too. 
Believe it or not, the fan still insisted he hadn't done anything wrong.
"There were so many Cantonese-speaking people that weren't wearing masks in Disneyland, can you confirm that there were no locals who entered the park while they were COVID positive?" he retorted brazenly, adding that netizens shouldn't try to act smart by saying that the "Cantonese-speaking people" could be from Guangdong.
"Where do some Hong Kong girls get this sense of superiority? You think you Hong Kong girls are the only ones who're not COVID positive in Disneyland?" he also said.
The fan has deleted all his posts regarding this matter.
Photos: chinapress