Chinese Netizens Angry That Fan Bingbing, Who Was Filming In Korea, Has Korean Cosmetics In Her Bag
Now, this just feels like netizens grasping at straws to hate on Chinese actress Fan Bingbing.

The 40-year-old, who basically became persona non grata in China after her big tax evasion scandal in 2018, has found it hard to book acting jobs in her home country. Her last drama was 2014's The Empress Of China.
Recently, Bingbing was spotted in South Korea, where it was later revealed that she would be acting in upcoming JTBC drama Insider. While details about her role remain unknown, it seems like the actress indulged in quite a bit of retail therapy in Seoul.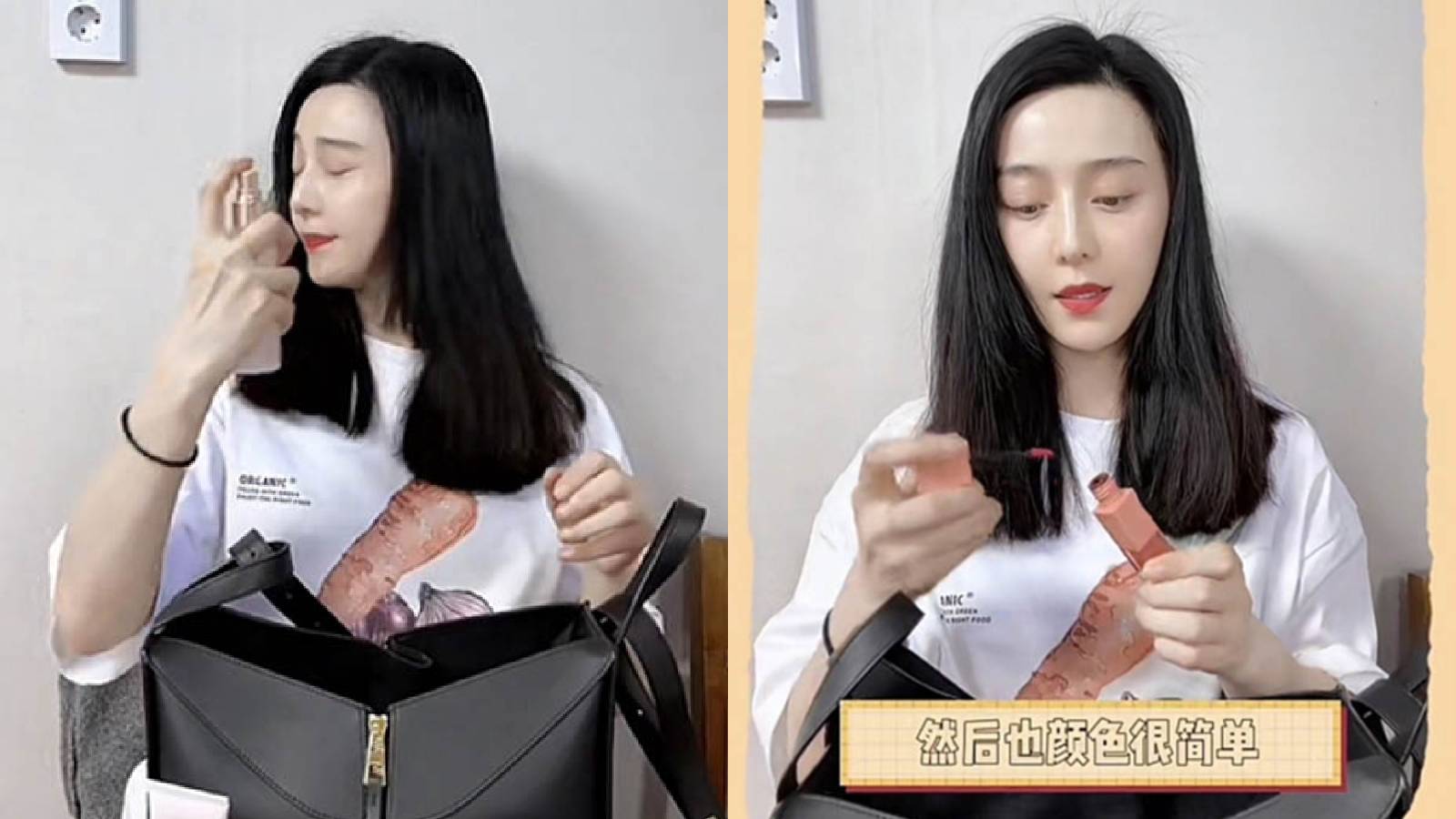 So, that's what's in her bag
Last week, the actress shared a video where she showed what's in her bag. The clip appeared to be filmed while Bingbing was having a meal in a Korean restaurant, and at first glance, appeared completely innocuous. After all, how scandalous can a video like that be?
However, Chinese netizens were not pleased at all.

You see, during the video, Bingbing revealed that she carries Korean cosmetic items in her bag, including a lip tint, and an eye balm.
So what if she's a K-beauty fan?
These Chinese netizens proceeded to leave comments mocking her for having to "resort to doing such advertorials".
"I wonder if she was paid a fee to introduce these Korean products," one netizen snarked.
Another wrote that Bingbing only seemed to have affordable every day products in her bag, commenting that it's a "far cry" from the days where the actress only used high-end products.
Um, but what if she's really a huge K-beauty fan?
Photos: PBE Media, 李E闪/Weibo, Fan Bingbing/Weibo