Chow Yun Fat Gave S$17 Ang Pows To Staff At An Eatery After A Meal
That's above the market rate for lai see in Hongkong, by the way,
Chinese New Year may have come and gone but this story about Chow Yun Fat's giving nature during the festive season only just surfaced.

On Feb 12, the Hongkong screen icon was at yet another humble eatery, and after his meal, he generously distributed red packets to all the staff there.
According to one of the workers, Fat Gor gave out lai see (as red packets are known there) containing HK$100 (S$17), and even took pics with anyone who wanted one.
Fat Gor at another humble eatery, wearing what looks to be his default outfit
Lest you scoff at what may seem like a small ang pow, here's how things go in Hongkong: generally, a lai see of HK$20 (S$3.45) is given to staff at your building, service staff, colleagues and acquaintances as a way of wishing them good luck. A bigger amount of HK$100 (S$17) is usually reserved for close relatives.
So yes, Fat Gor's ang pows to the staff at the eatery, whom he presumably met for the first time, were above what's considered market rate. It's why so many Hongkong netizens have commended him for his generosity and wondered how much in lai see Fat Gor, who is reportedly worth S$982mil, gave to strangers this year.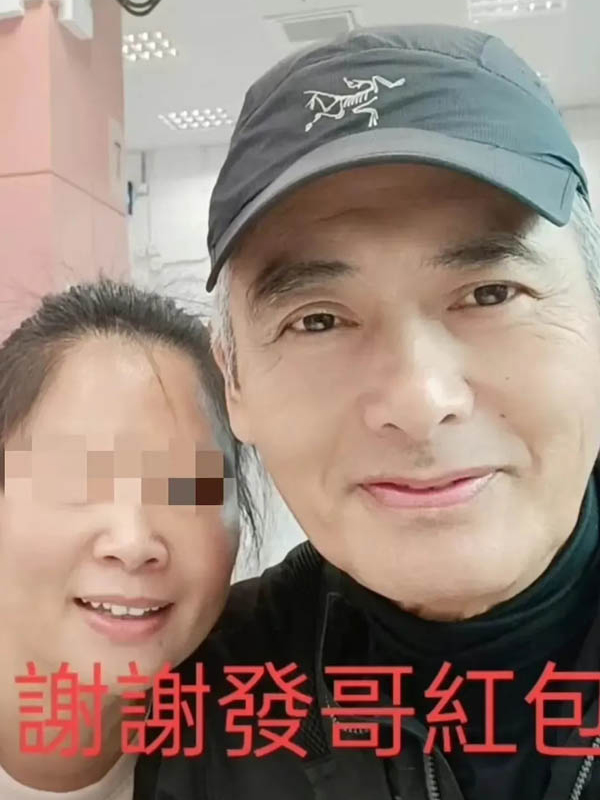 What a great guy
One netizen wrote, "Assuming that he eats two meals outside a day, and each eatery has three staff, that's six lai see a day. Multiply that by 15 days of CNY and that's 90, which would add up to HK$9K (S$1.5K)."
Photos: PBE Media