Chow Yun Fat Offers Life Advice To HK Olympic Fencing Champ & Fanboy Cheung Ka Long
Wise words from the screen legend.
Hong Kong Olympic fencing champion Cheung Ka Long is no stranger to fans going gaga over him, but the 25-year-old has his fanboy moments too.
Recently, Ka Long, who won the gold medal in the men's individual foil event at the Tokyo Olympics, shot a Dior campaign with Chow Yun Fat, 67.
It was his first time meeting Fat Gor and he turned into a shy fanboy and was visibly nervous around the screen legend.
Smiling nervously but screaming inside
Ka Long said he could not believe he was seeing Fat Gor in the flesh.

"I usually see him in movies, and I have watched many different movies. The first one should be God of Gamblers. I also watched A Better Tomorrow and Prison On Fire, which were recommended by my friends. I really enjoyed them. You acted well."
During their chat, Ka Long kept emphasising that he couldn't believe that he is chatting face to face with Fat Gor, leading the latter to quip: "If you want to see me, you can go to the mountain."
In case you are not aware, Fat Gor is an avid hiker, and has been spotted going on treks with many of his showbiz friends, like Carina Lau and Michael Miu.
Ka Long also admitted he felt nervous leading up to the meet-up as he is very shy and not good at speaking.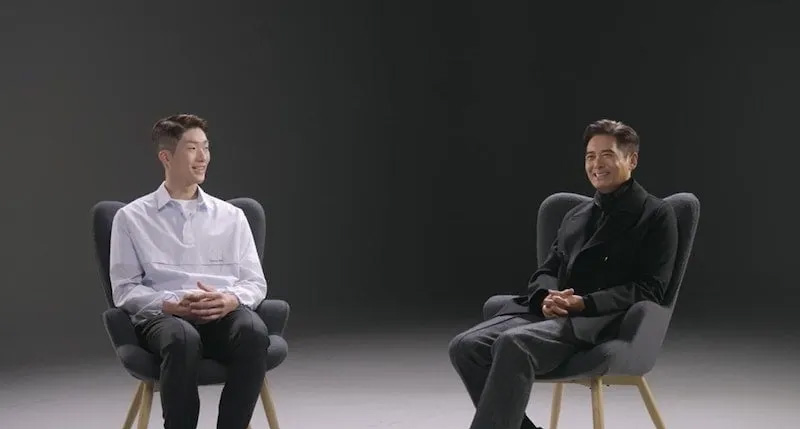 Ka Long's shy confession was rather adorable
When asked about his thoughts on meeting Ka Long for the first time, Fat Gor replied: "He is more good looking than I imagined. He is tall, gentle and polite… He is particularly handsome when he is fencing."
Fat Gor added that he became interested in the sport after watching Ka Long compete at the Olympics and hopes to learn some fencing techniques from the pro.
He went on to praise Ka Long, whom he called his idol, for accomplishing so much at a young age.
Fat Gor recalled that when he was 25, he was filming TVB drama The Bund. "At the time I was still in TVB while he is already on the international stage and has won an Olympic gold medal. We have a lot of time to make arrangements when filming, but when he competes, it's just 15 minutes, he must be under a lot of pressure."
Before they ended their chat, Fat Gor gave Ka Long some life advice.
"When you are at a peak, you have to bring yourself down, so listen to what your coach tells you. When you are angry, don't lose your temper here. To a certain extent, when you are fencing, it is also a reflection of your life. When you are losing, don't get angry... don't feel that all is lost. And when you are at a high point, don't feel that you are so noble."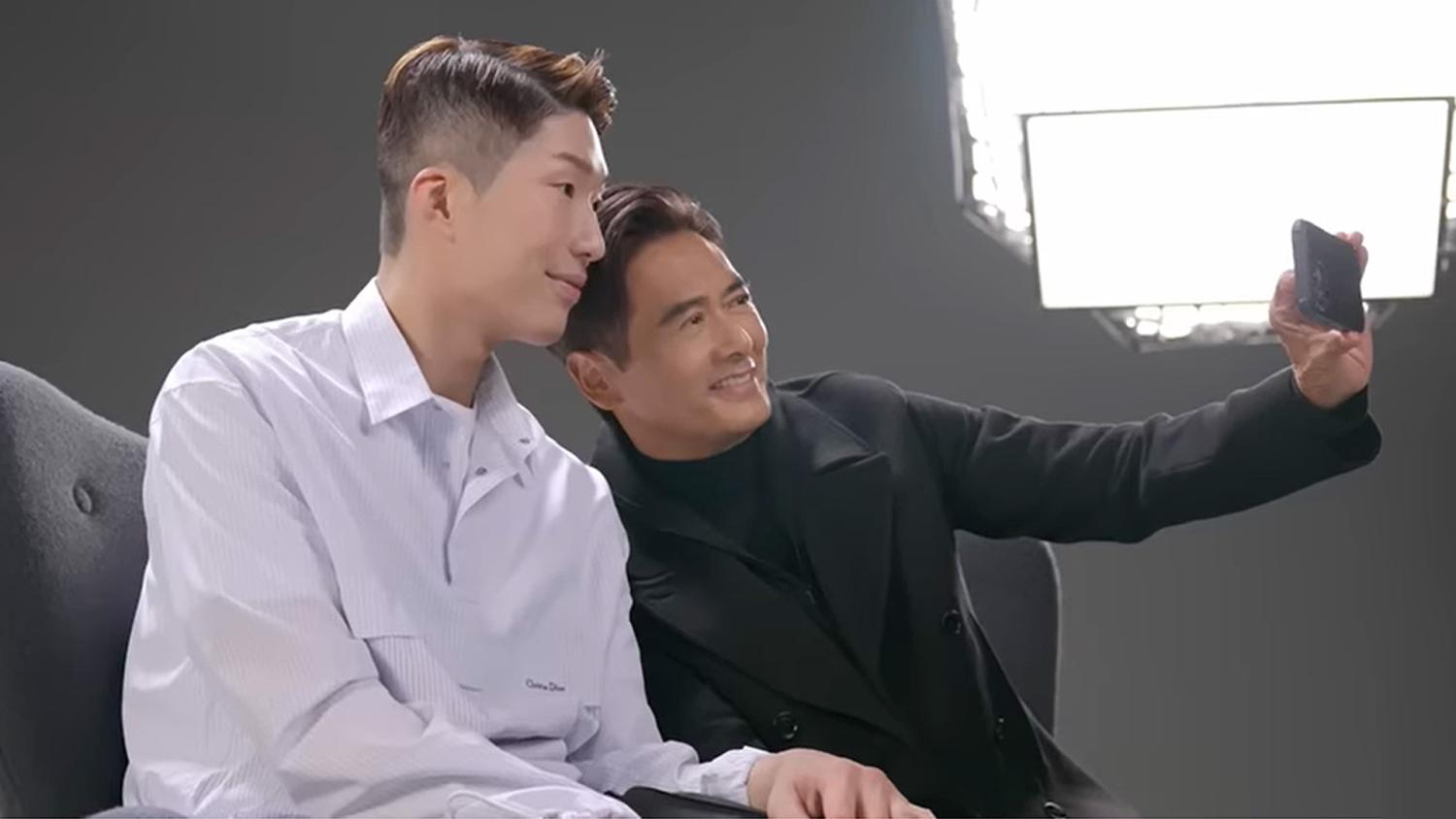 No meet up with Fat Gor is complete without a selfie
Photos: YouTube
Watch The Bund on meWATCH: