Christopher Lee, Ben Yeo & Brandon Wong Were Caned By Their Parents When They Misbehaved As Kids, But Do They Believe In Hitting Their Own Kids Now?
Spare the rod and spoil the child? The guys together with Cavin Soh are divided when it comes to inflicting physical punishment on their children.
On the latest episode of Dishing With Chris Lee, Cavin Soh and Top 10 Most Popular Male Artiste winners Brandon Wong and Ben Yeo joined host Christopher Lee in his Pulau Ubin kampung kitchen to whip up an amazing seafood feast. 
The stars, who have been buddies for a long time, each took charge of preparing a dish, marking the first time all of Chris' guests actually cooked on the show. 
The four dads also shared stories from their childhood and their experiences disciplining their kids.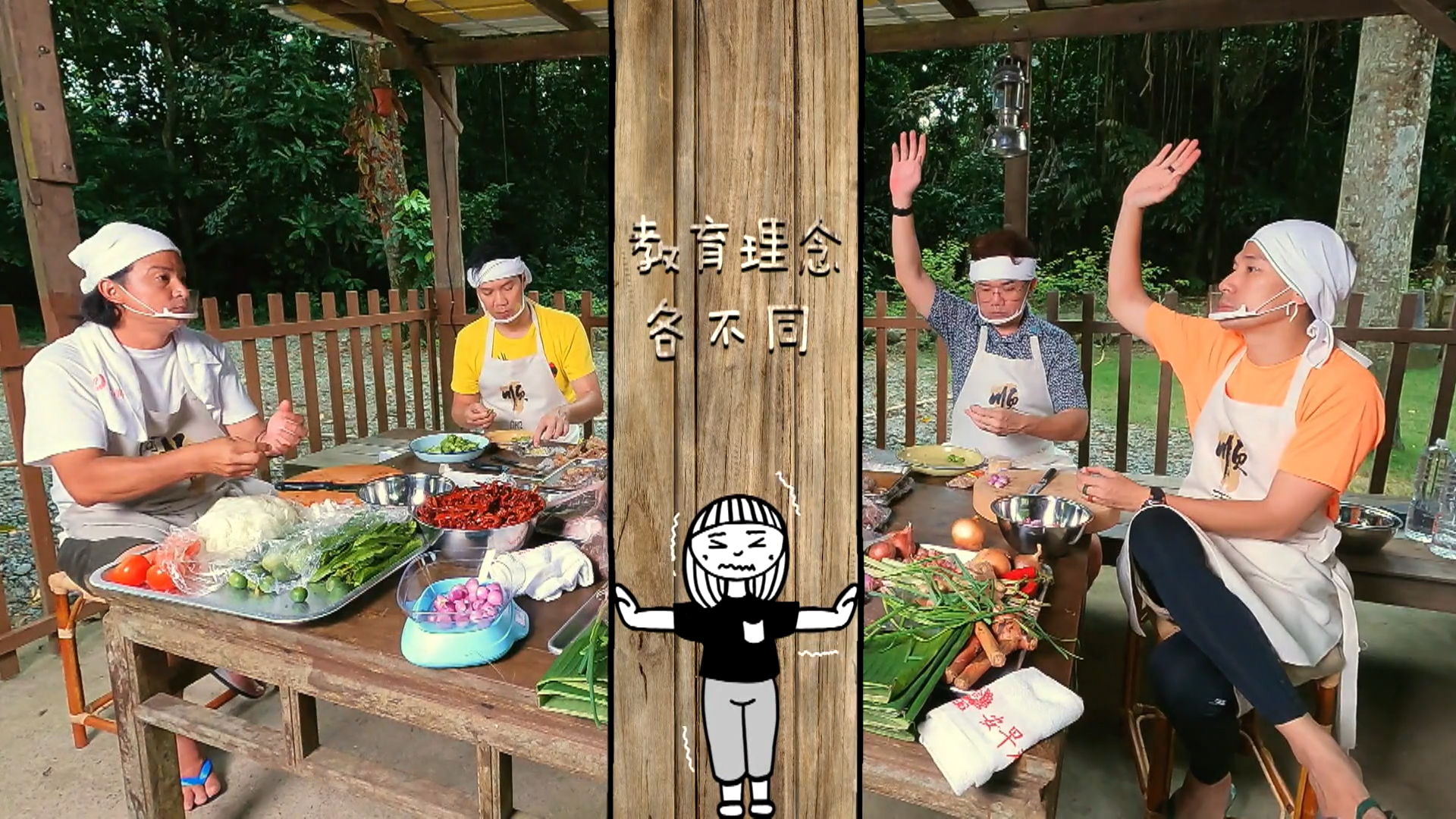 What do the dads think of physical punishment?
While talking about how they communicate with their children, Chris brought up the topic of caning.
Brandon, who has three sons aged 12, 10 and six, and Chris, whose seven-year-old son Zed is the arguably the most famous celeb kid in Singapore, both said that physical punishment is not the way to go.

On the other hand, Ben, who has two sons, 12 and nine, and Cavin, who has an 11-year-old son and a nine-year-old daughter, believe that caning is still necessary.
Cavin said, "For physical punishments, one thing is essential – the cane. Never use your hand. And before you cane them, you must first warn them multiple times, so they'll know that it's wrong for them to keep doing what they're doing. We keep reminding them until they get out of hand, that's when I cane them. After that, I'll always explain why [they got caned]."
The four also talked about who is the stricter parent at home compared to their wives. While Chris and Brandon both said they are the bad cops, Cavin and Ben alternate between nice papa and stern daddy.
Band of brothers
The guys then opened up about their experiences getting punished by their parents when they were kids.

Brandon got the ball rolling and recounted a time he was hit by his dad.
"I used to deliver newspaper as a kid before going to school," he said. "It was a Sunday and I didn't have to attend school so halfway through my paper run, I went to an amusement arcade. I was playing at the pinball machine, when suddenly, 'Bam!'. My dad was furious and I was shocked to see him. I dashed out the back door, jumped on my bike and rushed home."
Chris said he could totally relate to what Brandon went through because he lived near a mahjong den when he was a kid.
"I was standing there and watching them play. The same thing happened [and I was hit from the back]. Rods in the past weren't rattan canes, they were switches from the trees with the leaves stripped off. It felt like your back was being slashed by a blade. From then on, I never watched or played mahjong," Chris said.
Ben then chimed in with a slightly funnier incident: "When I was a kid, I liked to chew on the knots on bolsters. Once, I was chewing on it and my mum got really mad. She took my recorder – the one we had to learn to play in primary school – and she hit me with it. It really hurt and I didn't dare to ever chew on [the knots] ever again."
They're are amazing chefs too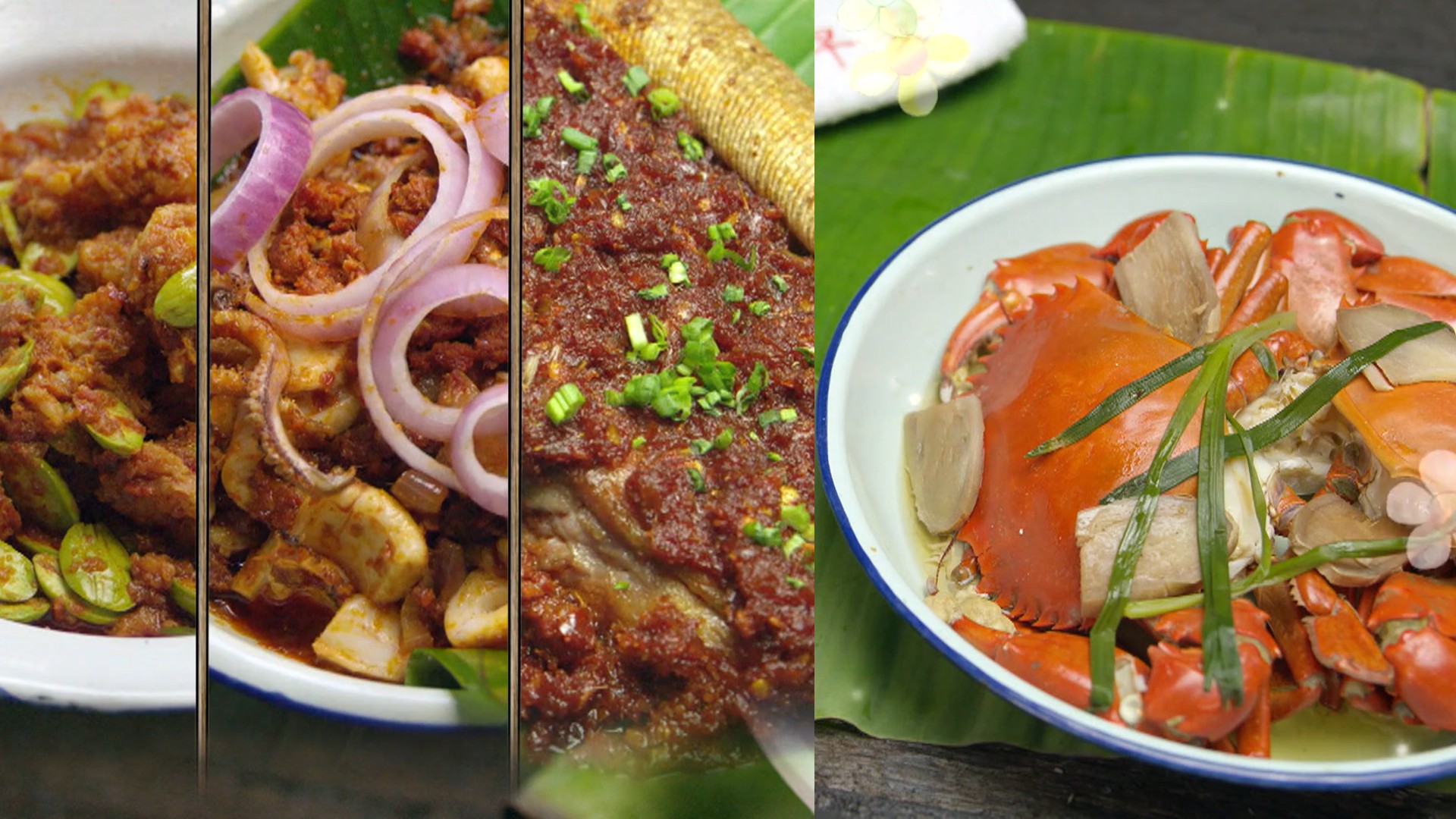 Just look at that spread!
Watch the full episode of Dishing with Chris Lee below to see just how good at the cooking the guys are.