Christopher Lee On How His Maldives Holiday With Fann Wong Ended After Just A Day 'Cos She Couldn't Stand To Be Away From Son Zed
On the most recent episode of Dishing With Chris Lee, Chris, JJ Lin and Hong Junyang also talked about homesickness and what it feels like to be working (or holidaying) overseas alone.
On the fourth episode of Dishing with Chris Lee, it would be safe to say that they, well, brought out the big guns.
Besides playing hosts to homegrown singers JJ Lin and Hong Junyang, who, by the way, have been close friends since their St Andrew's Junior College days, Chris was also pleasantly surprised (and let's be honest, shocked) by the arrival of his wife, Fann Wong.
They cycled, they sang, and they waited for a persistent rain to come to a halt.
But the most moving part of the episode had to be when the celebs were seated around Chris' old-school, handmade wooden table, and chatted about the one feeling they knew too well — being homesick while working overseas.
Keeping to the theme of 'coming home' Chris also served up a delectable two-part course of Malaysian-style bak kut teh and braised pig's trotters.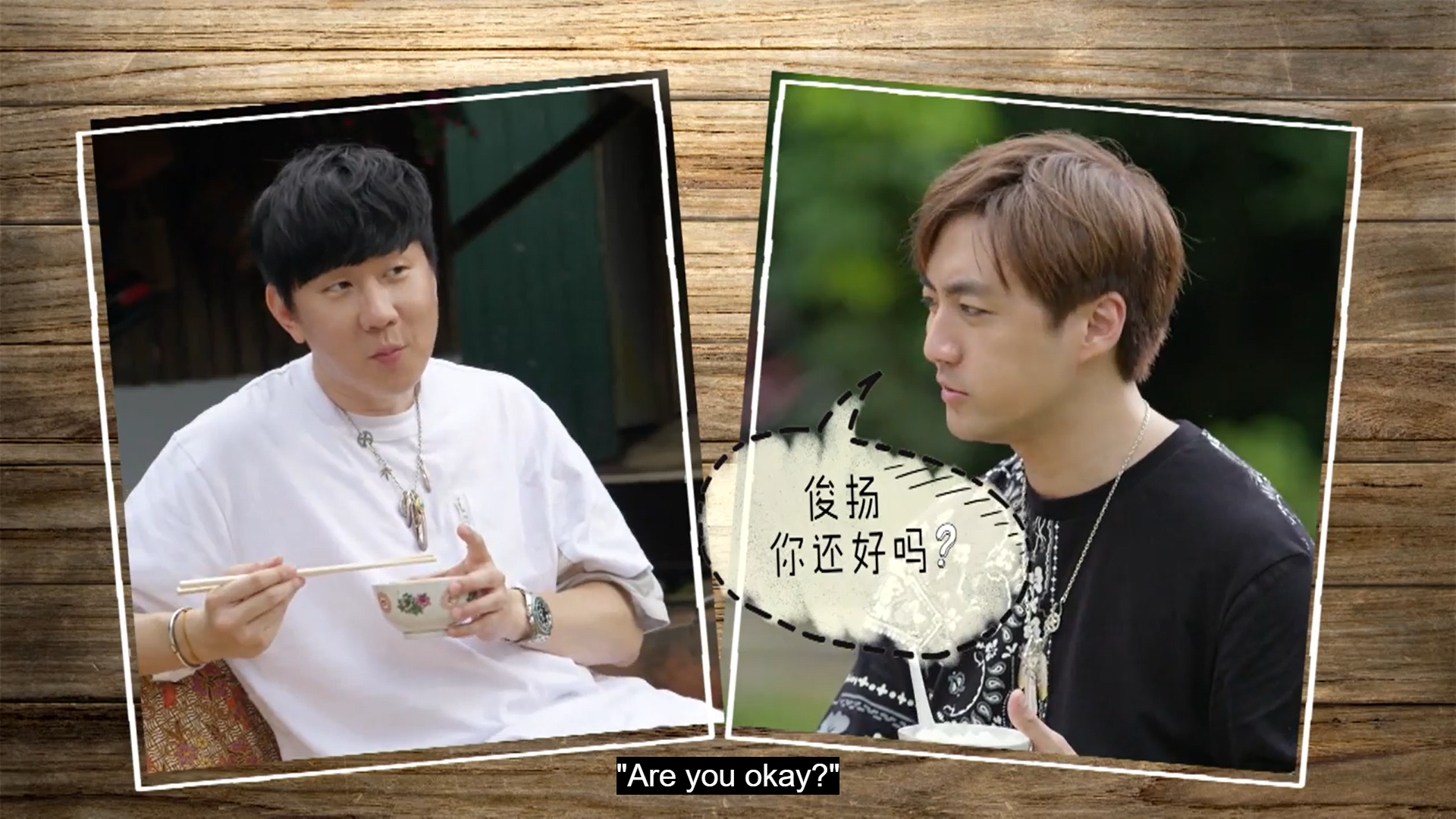 Both JJ and Junyang headed to Taiwan at a young age to further their singing careers.
When Chris brought up the topic of homesickness, he directed a question at JJ, asking him what he does when he misses home and his mother, whom he shares a close relationship with.
To which JJ replied: "I look for things that are familiar and remind me of home, including food."
"And me?" Junyang joked.
Turns out the two used to hang out and make music together very often, when Junyang was still based in Taiwan for work. (He has since returned to Singapore to be with his wife, Candyce Toh who is currently expecting, and six-year-old daughter, Azalea.)
Junyang also shared his experience, saying: "Talking about missing home, when I think back, there was a lot of heartache. I was already married then, so when I was living in Taiwan, I had to get used to being alone and to going home to a silent home. When you wake up, there's nothing too, just silence."
Trying to put a more positive spin on things, JJ added: "These challenges have made me who I am today. Without all that, I wouldn't be able to write the songs I do now. So, to some extent, I am grateful for everything life brings me and friends for company and encouragement. [We should also] be grateful to ourselves as it wasn't easy to make it through."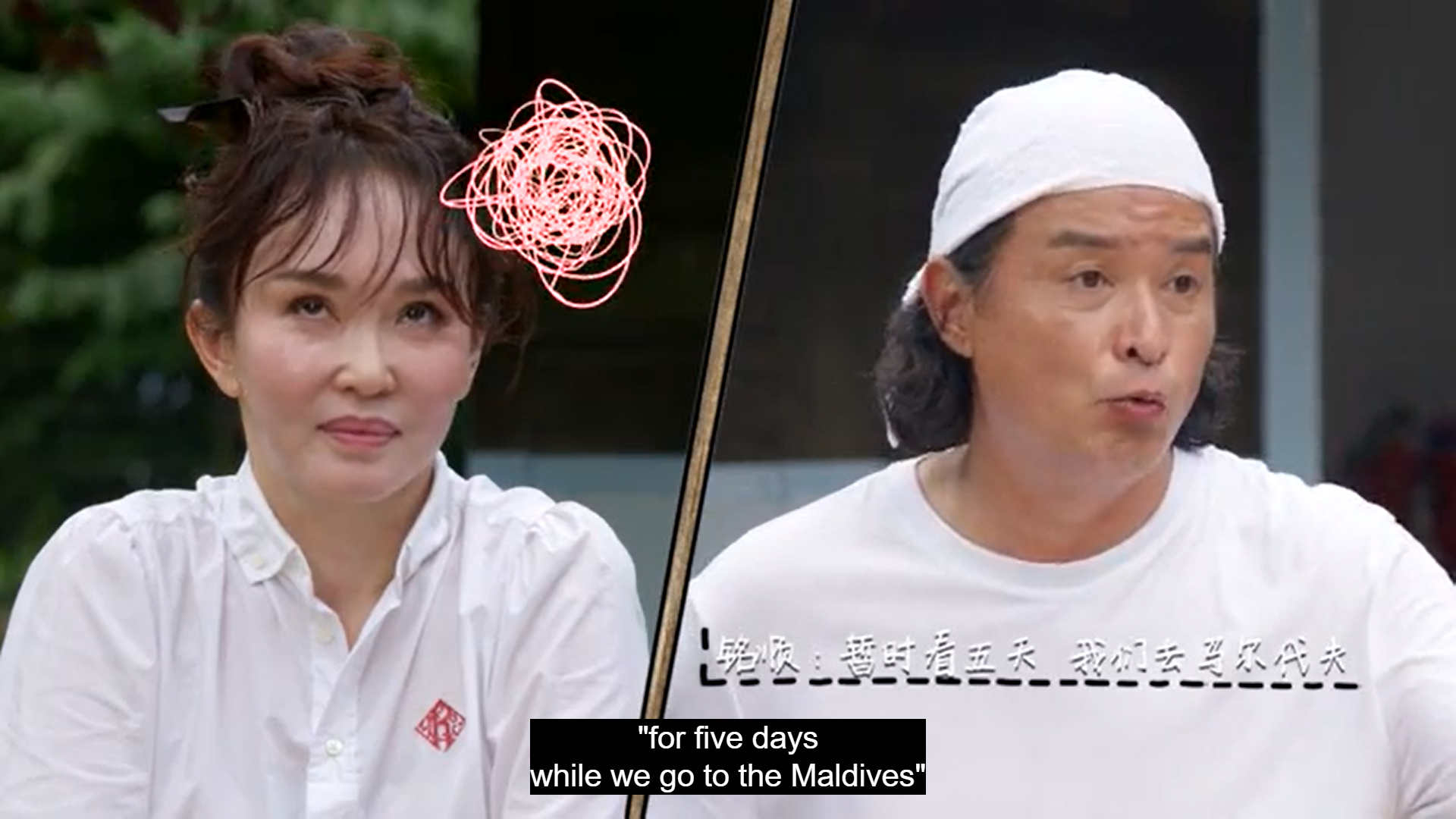 Fann just really doesn't like being away from Zed Zed, okay?
Chris, who also related to missing his wife and kid very much while working overseas, then decided to share a funny incident that involved him, Fann and their seven-year-old son, Zed.
He shared that when Zed was two, he decided to take Fann on a week-long couple's vacation to the Maldives, so she could take some time away from her childcare duties. But Fann did not take the separation from her son very well.
"The very night we arrived she seemed fine, so I prepared for bed. Suddenly, I heard [crying noises] and I thought it was a ghost! I quickly turned on the lights and saw Fann's shoulders shaking. When I asked her what was wrong, she [burst into tears] and sobbed, saying that she missed Zed Zed. I've never seen her cry so pathetically, so we returned home immediately." Chris humorously recounted, drawing laughter from the other two stars.
Perhaps it was Chris' very detailed account of the incident, or she was just missing her son again, but Fann once again, teared up.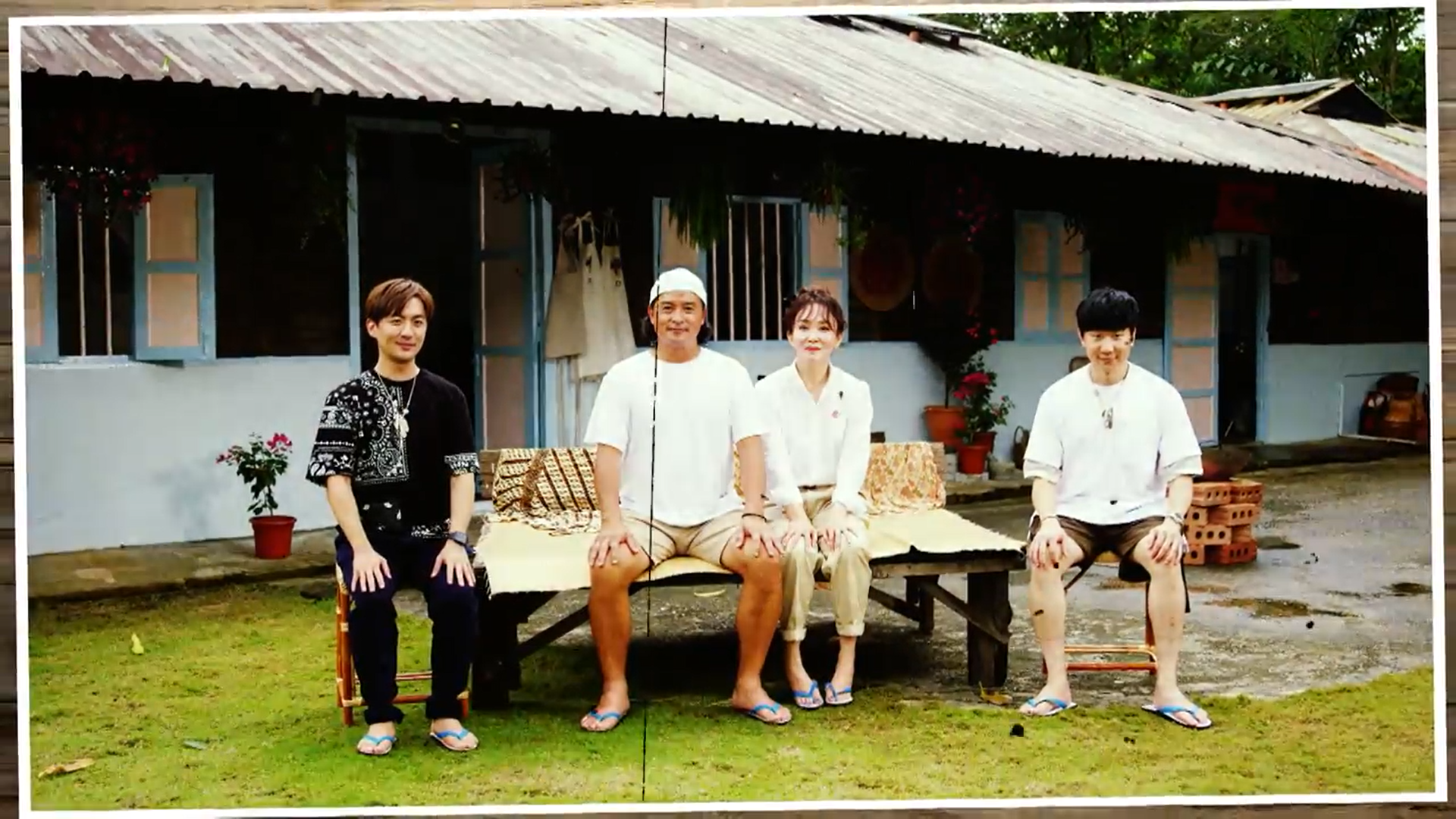 Chris and his guests ended the day by taking an old-school style family photo together.
You can watch the episode below to hear them share more of their work-abroad experiences in detail.