Christopher Lee Injures Ankle; Unable To Attend Golden Bell Awards In Taiwan For 2nd Year In A Row
Chris, who won Best Actor last year but wasn't able receive the award in person, is nominated for the Best Supporting Actor this year. Will his winning streak continue?
Talk about bad timing. We're just three days away from the 57th Golden Bell Awards, and a stroke of bad luck has fallen upon Christopher Lee, who's up for the Best Supporting Actor in a Television Series award at the Taiwanese ceremony.
On Instagram today (Oct 18), the 51-year-old revealed that he would not be able to attend the awards ceremony in person this year.
Chris is nominated for his performance in the iQiyi original drama, Danger Zone.
"Warning. If there's an injury, regardless of whether it's a sprain or a fracture, whatever injury it is, you have to be good and get it treated, or else it'll follow you forever!" he wrote in his caption, along with a picture of his swollen left foot. Next to it is a crutch.
Just a few days ago, Chris was a picture of health when he and his wife, Fann Wong, also 51, appeared at a Cartier event in Singapore.

Unfortunately, his ankle injury flared up before he could fly to Taiwan.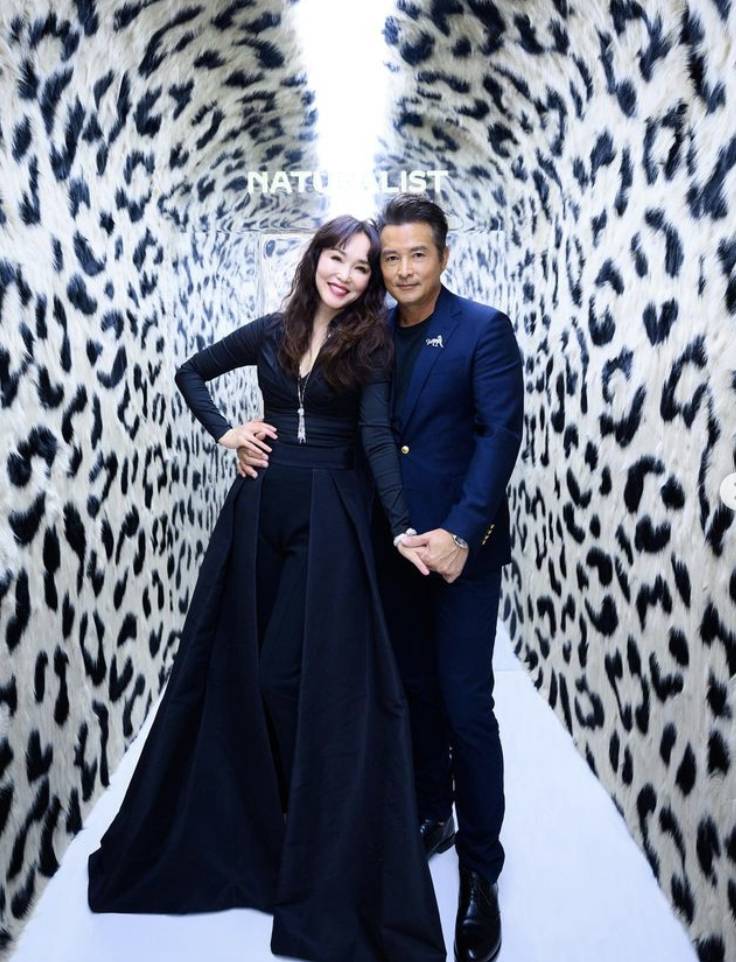 Power couple.
Going on to address his injury, the actor wrote: "You really know how to pick the right time to become swollen. Neither early nor late, but right when I have something important to do, you choose to appear without giving me any 'face'."
"Lucky for you, you're my foot, if not, you're done for!" Chris went on to write, adding: "Is this a pig's foot, or a human's foot" as a hashtag. He also thanked Fann for showing her love by getting him crutches.
"I wouldn't be attending [the Golden Bell Awards] again this year," he added at the end, his disappointment palpable.
Calling in from Singapore.
This will be the second year in a row that Christopher will not be at the awards ceremony in person.
Last year, the actor attended the event virtually from a suite in the Marina Bay Sands hotel, where he was having a staycation with Fann and their eight-year-old son Zed.
P.S: He won the Best Actor award last year even without attending the ceremony in-person, so maybe this year the winning streak will continue?
Watch Christopher revisit his kampung roots in Dishing With Chris Lee on meWATCH here. The first episode with Li Nanxing and Mark Lee is embedded below.
Photos: Christopher Lee/Instagram