Christy Chung, 51, Called An "Auntie Trying To Act Young" After Dancing To BLACKPINK's New Song
Maybe Christy's next dance should be to BLACKPINK's 'Forever Young'.
Looks like Hong Kong actress Christy Chung, 51, is the new punching bag of netizens.

Earlier this year, Christy was roundly criticised (unfairly, we might add) for recreating her role as a student in 1996 comedy God Of Cookery.
Netizens piled on the hate for Christy, calling her out for attempting to look younger than she actually is.
Now, they've locked in to this dance video that Christy recently posted on her Douyin account.
Going all in on the pink.
In the video, Christy can be seen wearing a skin-tight hot pink dress, with her hair up in pigtails and accentuated by a Barbie-esque visor. Her outfit was completed with pastel pink sneakers and white high socks with tiny pink hearts.
All in all, a pretty innocuous video, with Christy opting to share some "simple aerobic dance moves" that everyone can do while listening to Kpop girl group BLACKPINK's new song, 'Pink Venom'.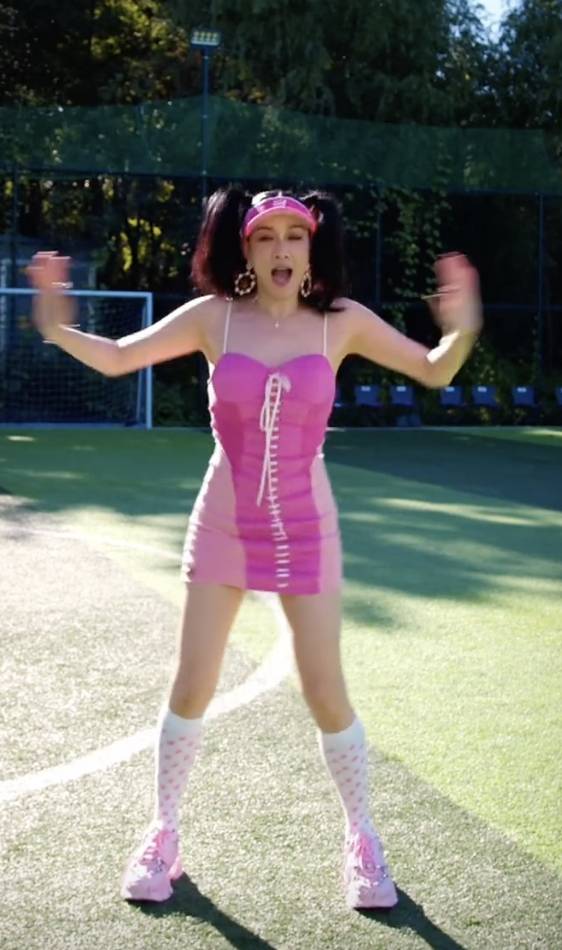 Will this be her last dance?
While most netizens were full of praise for Christy, with one writing that the actress was "brimming with youthful energy", a couple others were more critical.
"I really can't stand this auntie anymore," one comment read, with a second netizen straight up describing Christy as "an auntie trying to act young".
Another netizen was a little more measured with their criticism, writing: "She does look good, but it's just that this [style] doesn't really fit her age. Pulling her hair back in a ponytail [instead of pigtails] would've been better."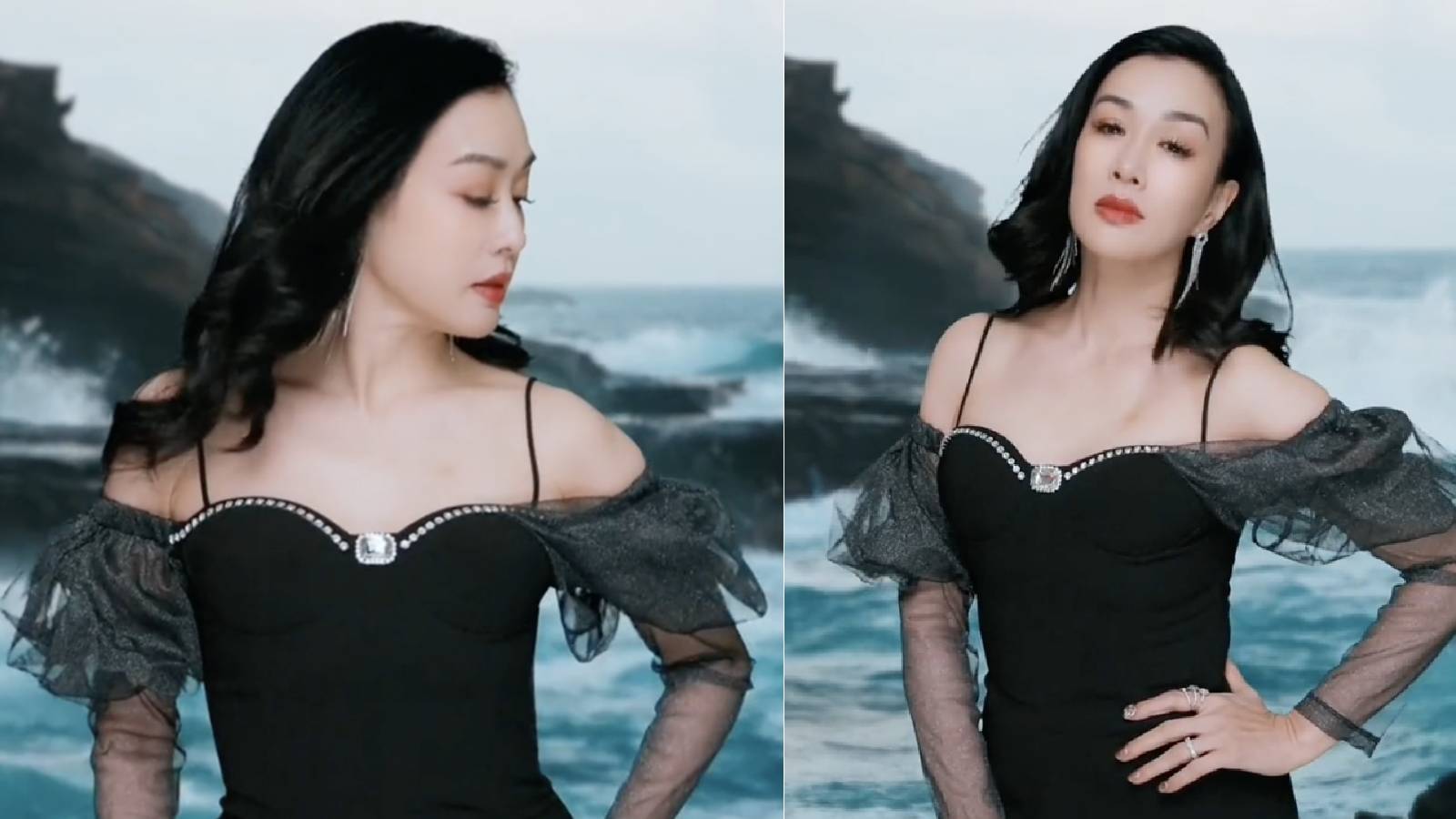 Channeling the 'black' in BLACKPINK.
Thankfully, Christy appears to be unaffected by these hateful comments. She left a reply to a netizen who urged her to ignore the hate comments, revealing that her mood is still as positive as ever.
"My mentality is forever 22! Being happy is the most important thing, if we were to remain cooped up at home every day, then wouldn't that be really boring. If you wish to [be as positive as me], I can teach you, how to live every day happily, this way, you'll be forever young," she wrote.
Guess Christy's next dance will be to BLACKPINK's 'Forever Young'.
Photos: Christy Chung/Douyin, Christy Chung/Instagram