Class 95 DJ Yasminne Cheng Says She Started Projectile Vomiting After Eating 2-Day-Old Guacamole; Had To Visit The A&E
Not all leftovers should be saved.
Now, this is one story that has us side-eyeing all the leftovers currently languishing in the fridge.
On Thursday (April 7), Class 95 DJ Yasminne Cheng, 43, took to her Instagram Story to share a painful experience that saw her rushing to the A&E in the middle of the night.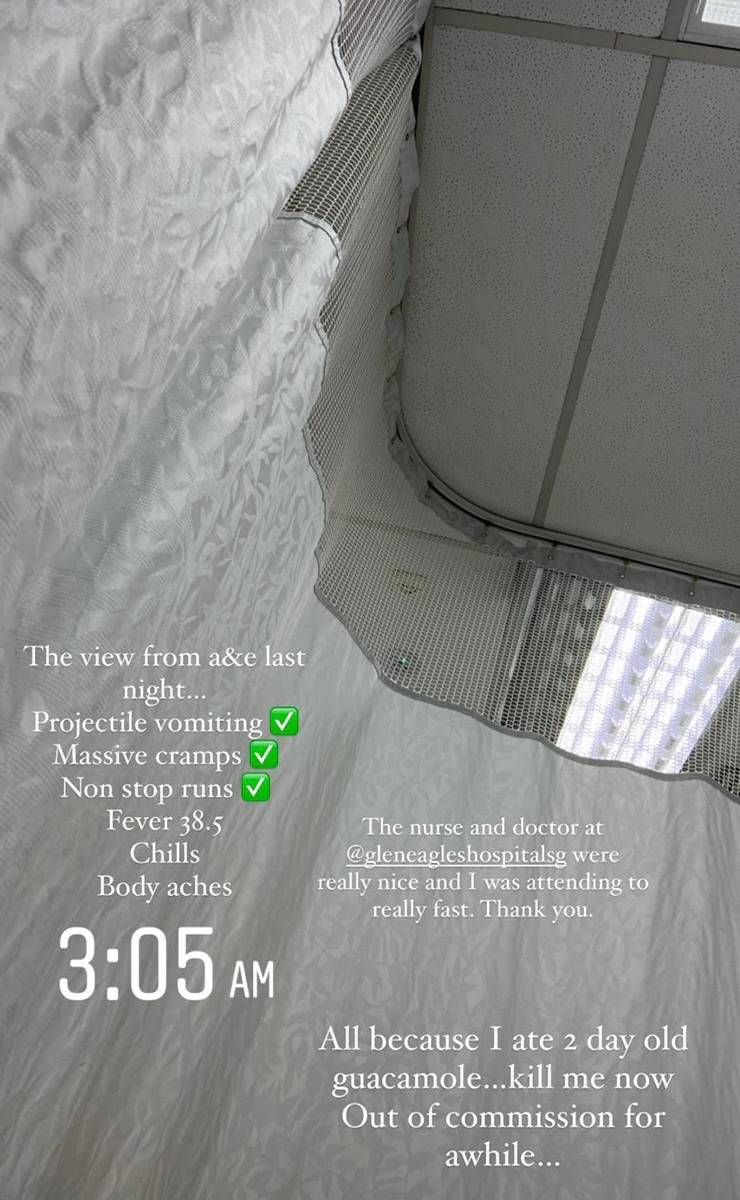 Guaca-NO-le
According to Yasminne, all she did was to eat some "2 day old guacamole" that day, which sounds normal enough, right? But as it turns out, that guacamole did not sit well with the her stomach. At all.
Later that night, Yasminne found herself in the A&E department of Gleneagles Hospital, after suffering from a number of serious food poisoning symptoms, from projectile vomiting, to massive cramps, non-stop runs and even a 38.5 degree fever. Yikes.
Yasminne then went on to share a couple of news articles that popped up when she googled food poisoning and guacamole.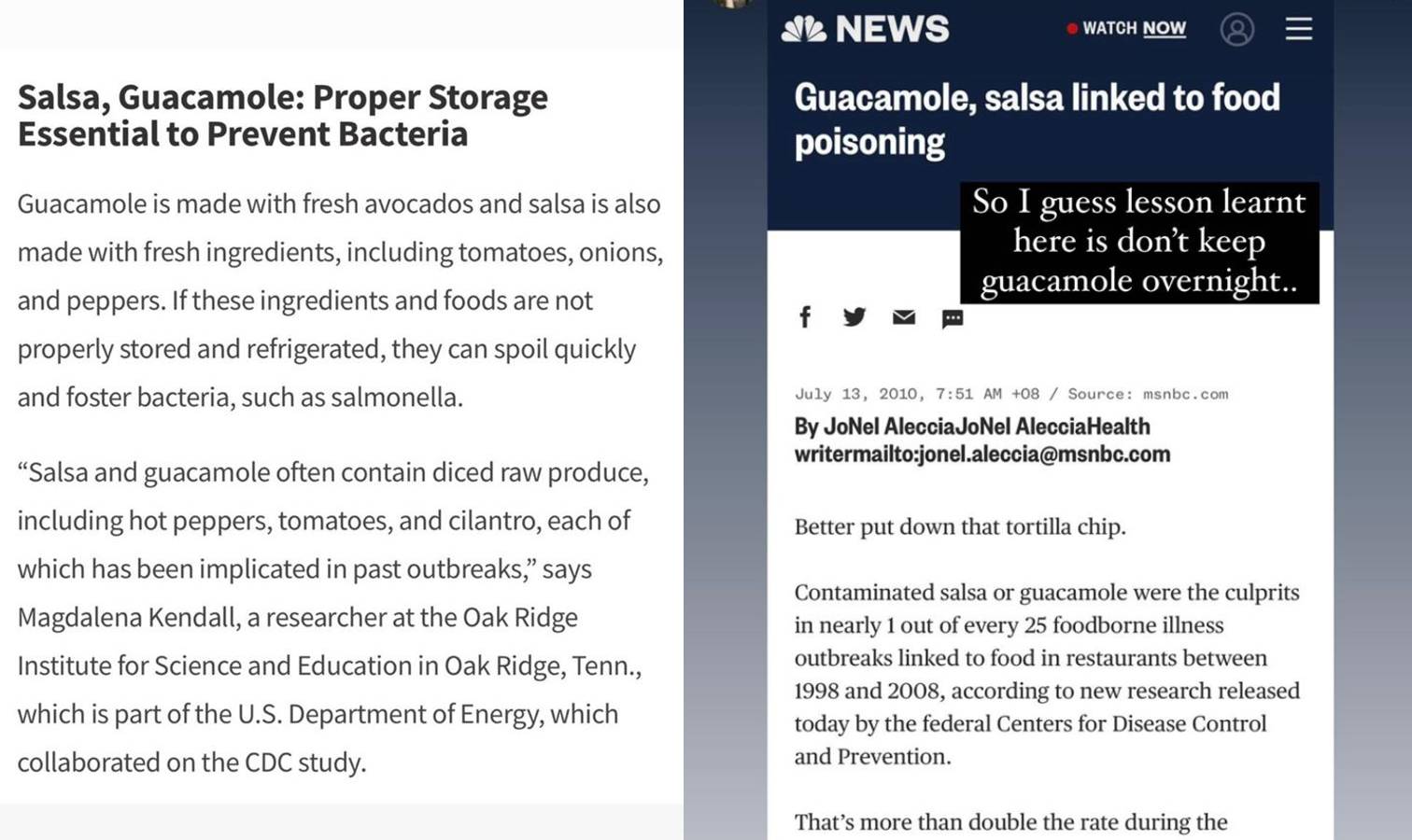 But it's oh-so-yummy though
According to the research she'd done, guacamole is apparently one of the main causes of food poisoning outbreaks in the US. As guacamole is made with fresh avocados, which are high in fat, as the main ingredient, it tends to spoil quickly.
"So I guess lesson learnt here is don't keep guacamole overnight," Yasminne wrote.
Ouch!
A day later, she took to her IG Story again, revealing that she's feeling "much much better". However, she still had no appetite.
"It's a strange feeling to look at yummy food and NOT (sic) want to eat it," she wrote, adding that her right cheek was swollen as well.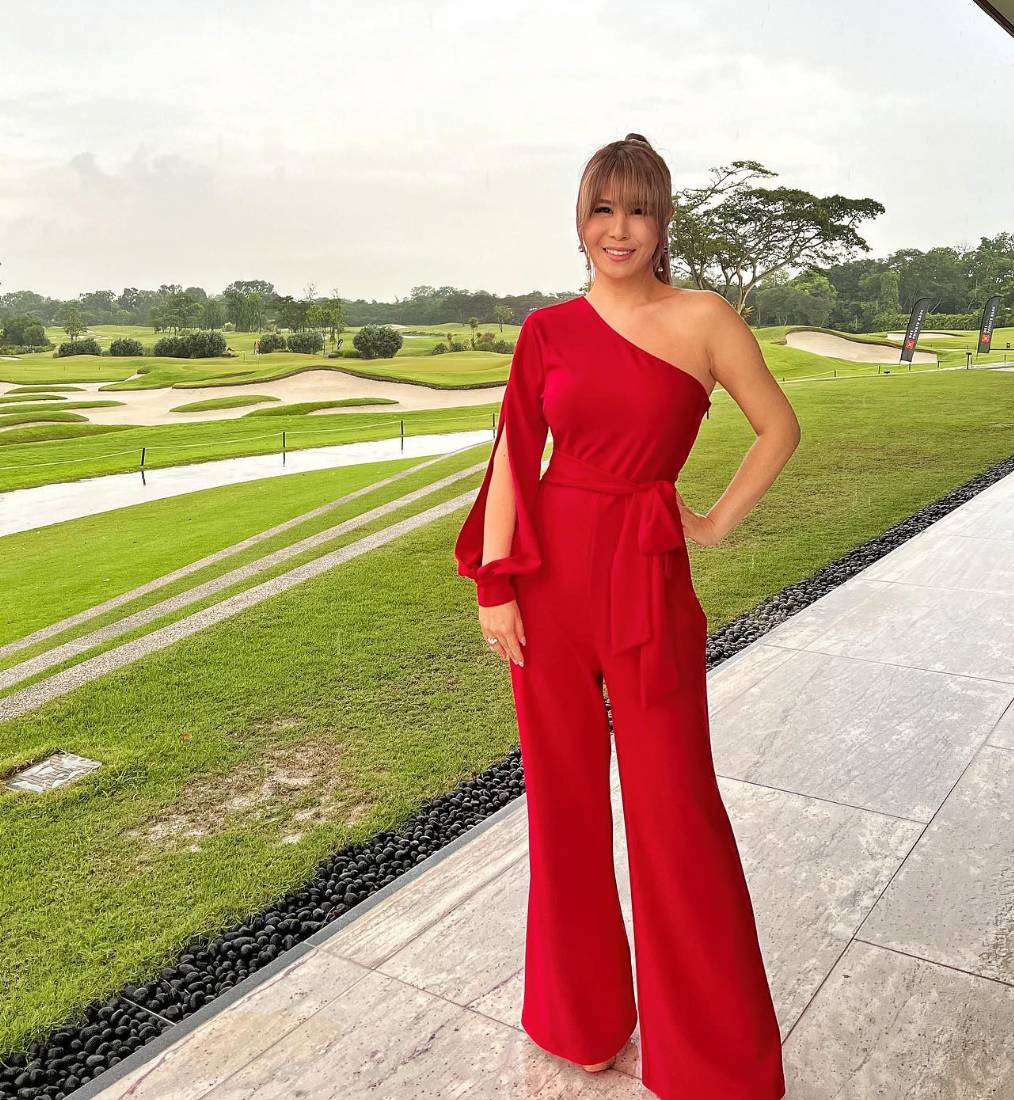 Thankfully, it seems like Yasminne is all better now
Photos: Yasminne Cheng/Instagram