This Clip From Lion Mums 4 Is Going Viral For Showing How Mean People Can Be To Migrant Workers
The scene needs to come with a trigger warning.
The fourth season of Mediacorp drama Lion Mums was released earlier this week on meWATCH (the first 10 episodes are now available for free).
On Monday (Dec 6), Ch 5's Facebook page posted a short clip from the drama's first episode, which quickly went viral. The clip has amassed 3.9m views at press time, and over 800 comments.
In the scene, conflict arises when a schoolgirl is almost knocked over by a lorry. A migrant worker quickly rushes over to push the girl out of harm's way, sustaining a gash on his arm.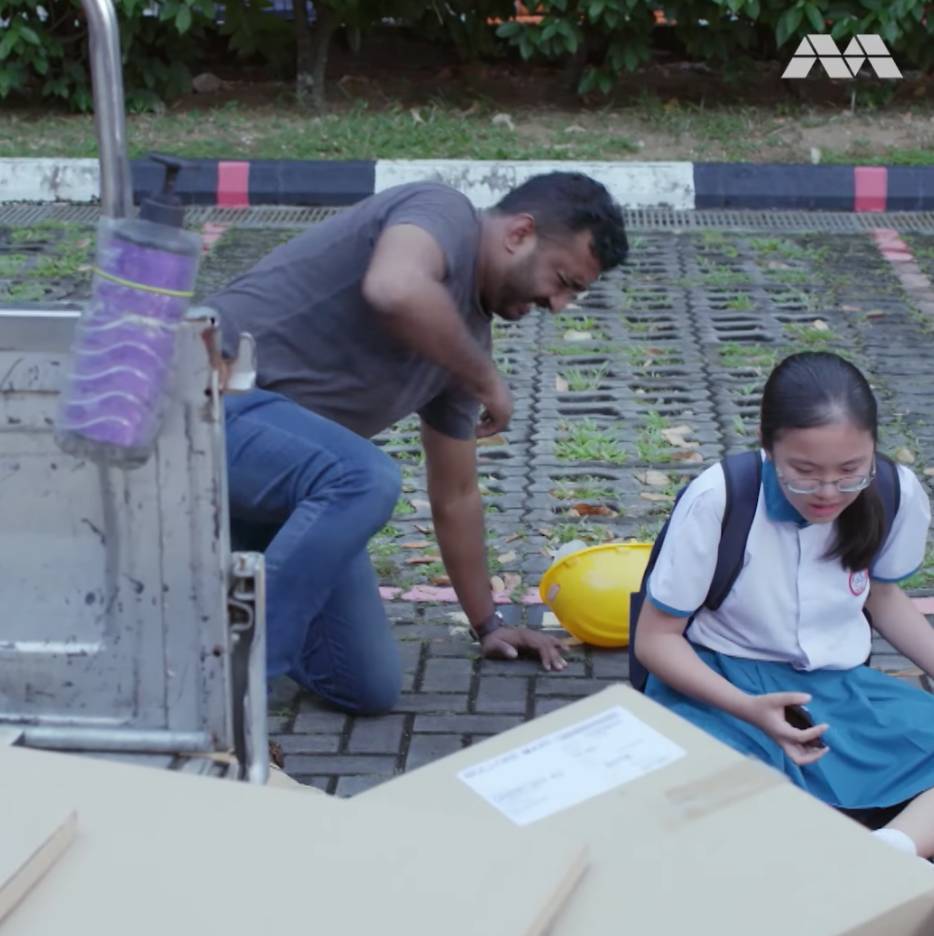 Ouch
However, the girl's mum, Peggy, who was nearby, did not thank the migrant worker for saving her daughter. Instead, she yells at him to "get away" from her daughter.
Peggy then demands for the migrant worker to tell her who's his boss, threatening to fire all of them.
"Don't you dare touch her! I don't want you anywhere near my child with those filthy hands," she says at one point.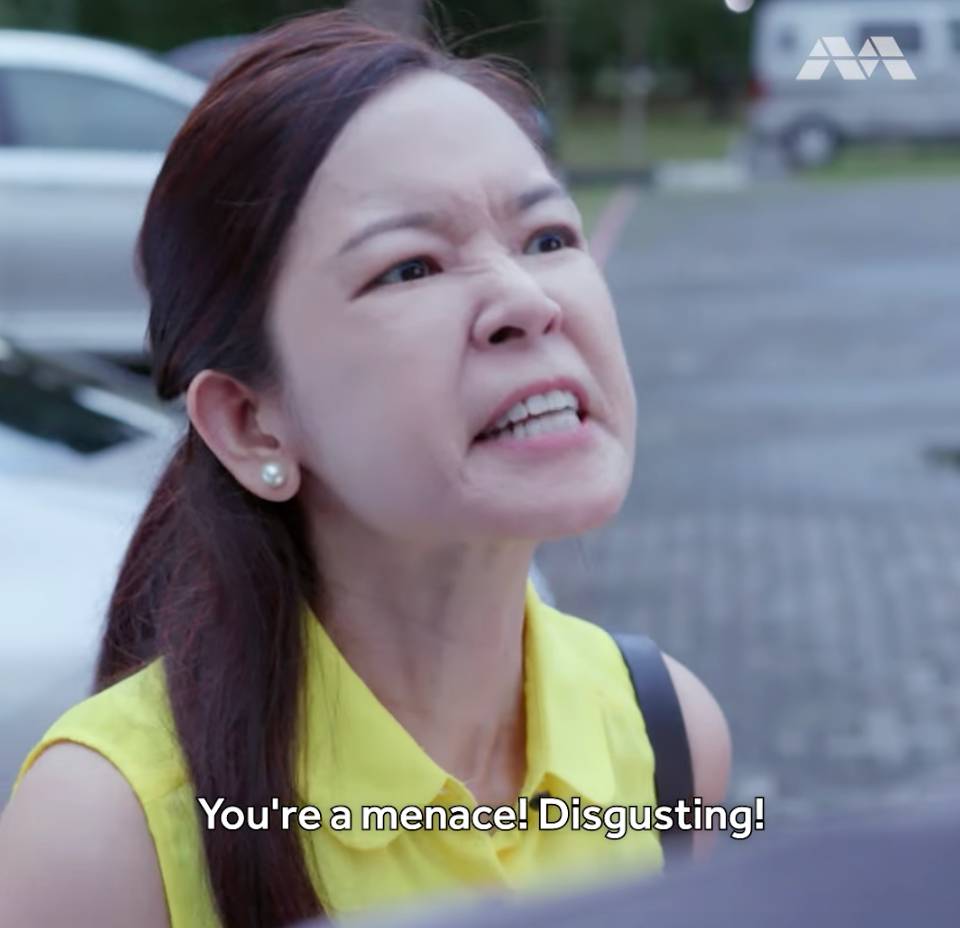 Racism is never a good look
Peggy goes on to spew more hate at the migrant worker, threatening to make a police report. She then yells: "You don't belong here! You shouldn't be here! You're a menace. Disgusting!".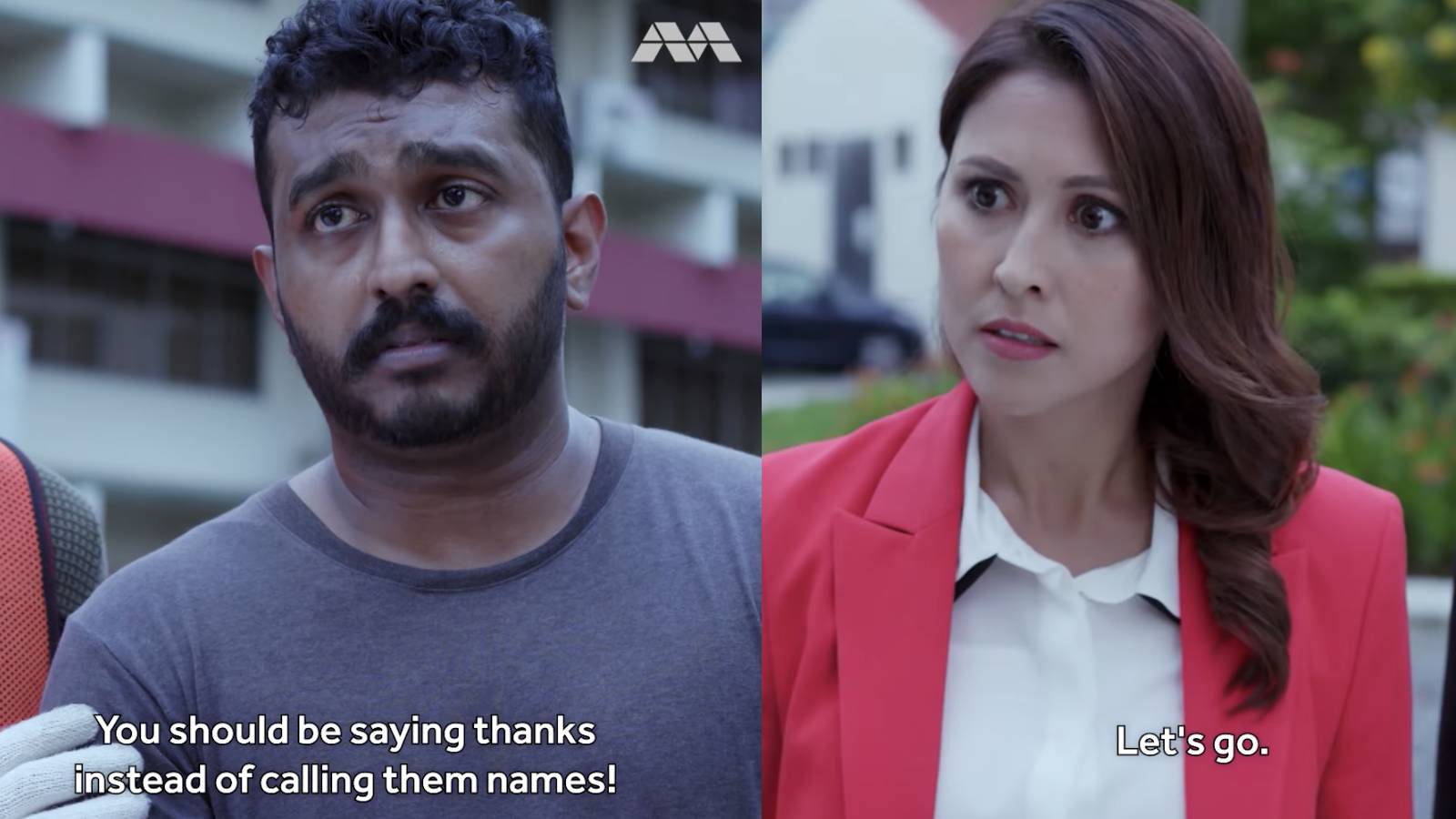 Nurul Aini's character to the rescue
Thankfully, the situation is soon resolved by Nurul Aini's character, Durrani Mazlan, who steps up to admonish the mum for her outrageous behaviour.
"These men saved your daughter from serious harm! You should be saying thanks instead of calling them names," she says, before going on to assert that if Peggy "hadn't told [her daughter] to be afraid of them", she wouldn't have been injured.
The video has struck a chord with netizens, who have called out the character for being racist and xenophobic.

They also think that Peggy should be renamed Karen, you know, the term used to describe entitled women who use their privilege to demand their way.One netizen, who praised the acting in the scene, also said that what played out on screen was "reflective of the dichotomy of our society", with another netizen adding that "a lot of parents shout at teachers in school in the same manner too."


Yet another netizen commented that what transpired is sadly not uncommon here.
"Not surprised by the lady's action, but [it's still] very sad that in reality there are such people."
Photos: Channel 5/Facebook
All seasons of Lion Mums are now available on meWATCH. The fourth season also airs every Monday to Wednesday on Ch 5 at 9.30PM.The first 10 episodes of Lion Mums 4 are now available for free for all meWATCH subscribers. Premium subscribers will get access to the final 10 episodes on Dec 13.