Coco Lee's 83-Year-Old Mum Has To "Learn How To Walk Again" After Getting Attacked By Wild Boar In September
"It's so heartbreaking," says Coco.
Hongkong pop diva Coco Lee's 83-year-old mum is on the road to recovery after she was seriously injured in a wild boar attack in September.

Coco, 46, took to Facebook on Wednesday (Nov 24) to share an update on Mama Lee's condition, as well as photos of her undergoing rehab.

"She was seriously injured and suffered from fractures on her disc bones and elbows. After five hours of surgery and over a month of rehab and exercise training, Mama Lee is recovering well," wrote Coco.

Coco added that it has been a difficult journey for her mum and it's "so heartbreaking" to see her "suffer through the pain of surgery and re-learn how to walk again".

Thanking netizens for their love and support, Coco said that their words of encouragement will be her mum's source of motivation during her exercise sessions.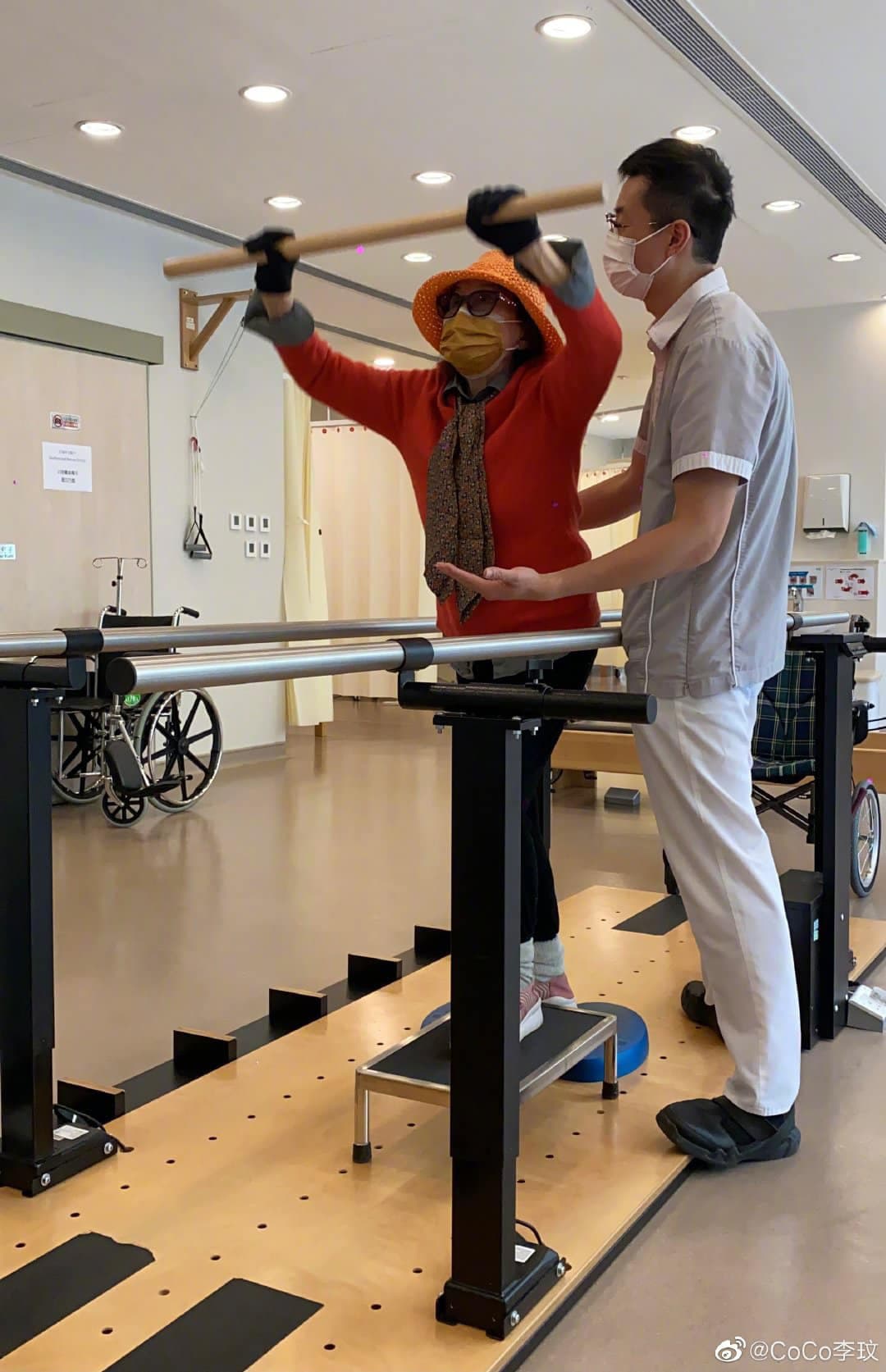 In September, Coco's mum was out on a morning walk near her home in The Peak when a wild boar jumped out from the bushes and knocked her to the ground.

The fall shattered her right elbow and fractured her right hip, and she couldn't move the right side of her body.
Photos: Coco Lee/Facebook