Damian D'Silva's New Eatery Looks Like French Bistro; Serves Sedap 'Forgotten' Kueh & Curries
The indefatigable chef and Masterchef Singapore judge is back with restaurant Rempapa, serving rare Singapore heritage dishes.
Chef Damian D'Silva is back with a new establishment. And this time, it goes beyond the food of his Peranakan and Eurasian heritage. At Rempapa, Damian has extended his menu to encompass the multi-faceted cuisines of our nation. That means besides the likes of babi pongteh and curry debal, there are also Indian-style curries with putu mayam and Javanese ayam kalasan (fried chicken). More than that, he's introducing age-old dishes that have never been available in restaurants or that have all but disappeared from our culinary canon.
Damian is a familiar name to Singapore's die-hard foodies. The Masterchef Singapore judge has spent the last decade celebrating the food of his Peranakan and Eurasian heritage at restaurants such as Folklore, which he left in 2019 to open Kin at private members' club The Straits Clan. Kin closed in June this year when The Straits Clan was bought over by The Mandala Group.
The name Rempapa is a nod to the spice bases that underpin all our local dishes, along with Damian's reputation as the grandfather of Singapore heritage food. The new restaurant, located at Park Place Residences at PLQ, is in partnership with OUE Restaurants, which owns concepts like Hashida, Fufu Pot, and the newly opened Hanare.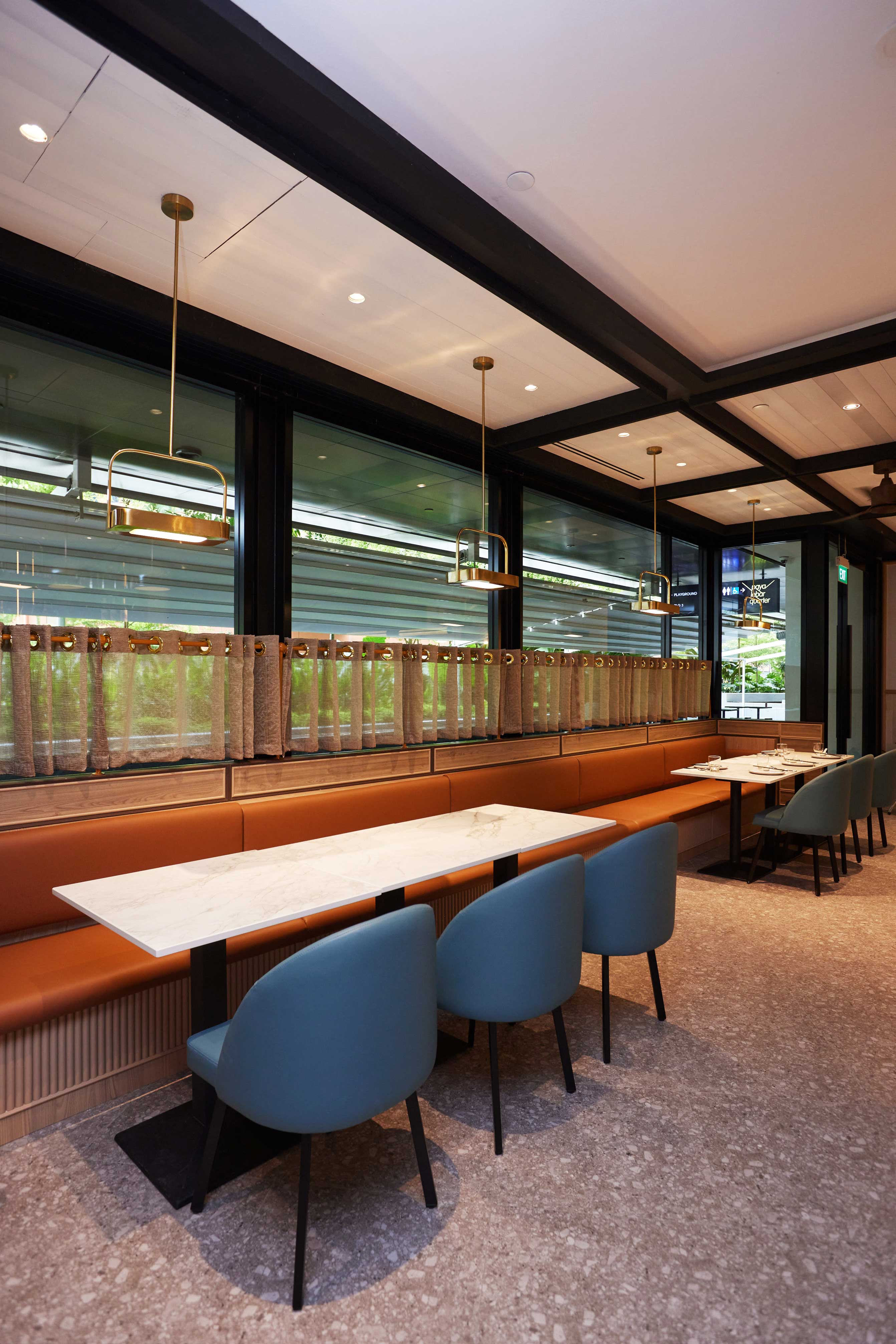 Looks like a French bistro
Rempapa is set up much like a French bistro, with elements like short curtains hanging from a gilded rod against glass windows and tan booth seats lining one wall. We love the royal blue, tan and gold colour scheme that is distinctively more modern than that of his previous restaurants. It's a fresh new look that speaks of Damian's love for airy, light-filled spaces.
The restaurant serves various menus throughout the day. On weekday mornings, there is a breakfast menu with things like fried chee cheong fun and chicken curry served with roti (prata) or string hoppers (putu mayam). On weekends, the brunch menu includes heartier dishes like Peranakan yong tau hu.
There are one-dish meals at lunch such as nasi lemak, seafood curry mee, and pork chop curry rice. Dinnertime is where the most robust dishes for sharing turn up, including things like lamb leg rendang and slow-cooked pork belly.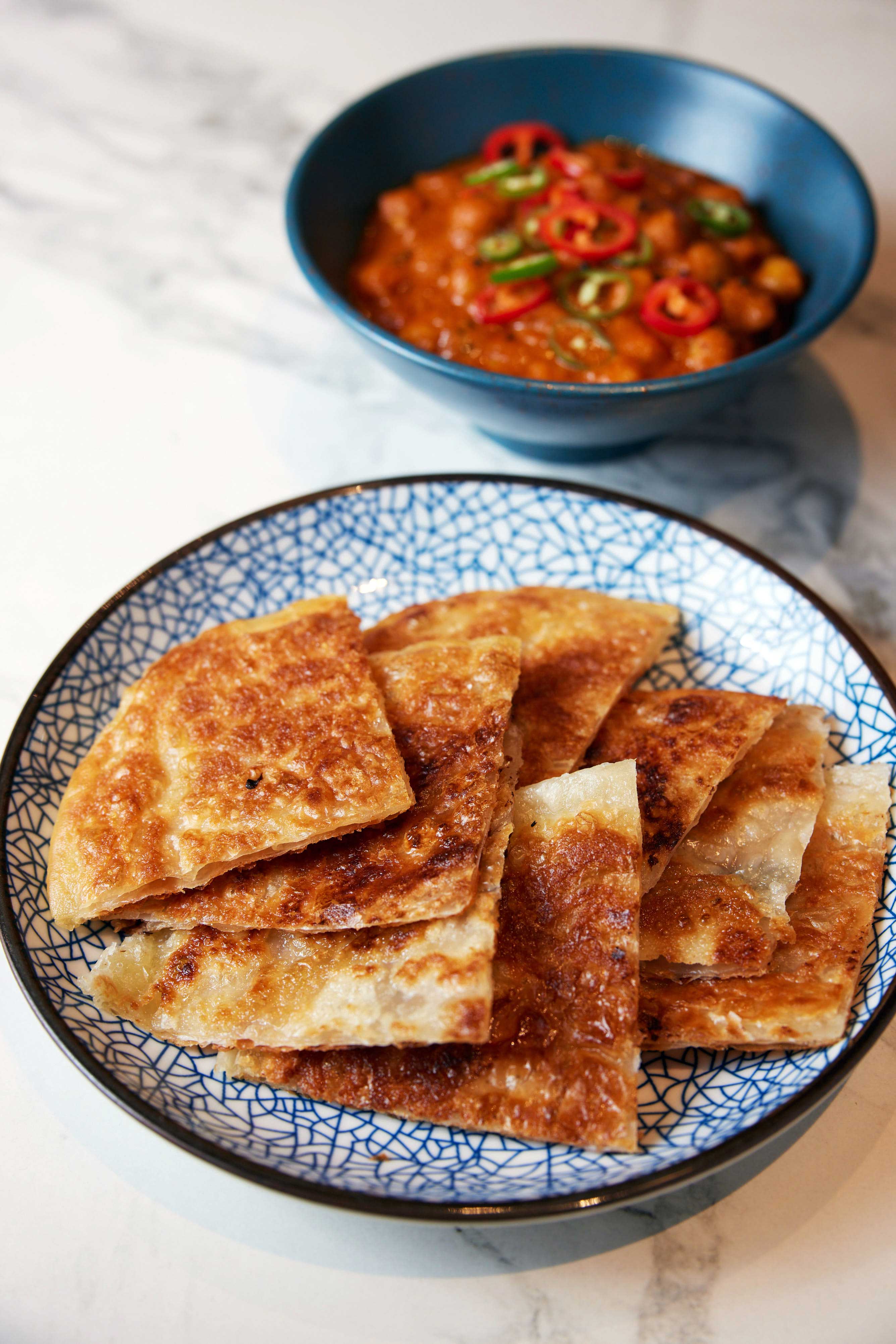 Food a familiar yet unique blend of distinctly Singaporean flavours
For many of us, everyday dishes like chicken curry are composed of a mix of influences from our various ethnic groups. This mixing and matching of elements from our various ethnic cultures is exactly what defines Singaporean food. The dishes on Rempapa's menu celebrate this literal melting pot. While other chefs are concerned with mixing Singaporean flavours with that of Western and Japanese ingredients and techniques, Damian has concentrated on mixing the flavours of all our local cuisines.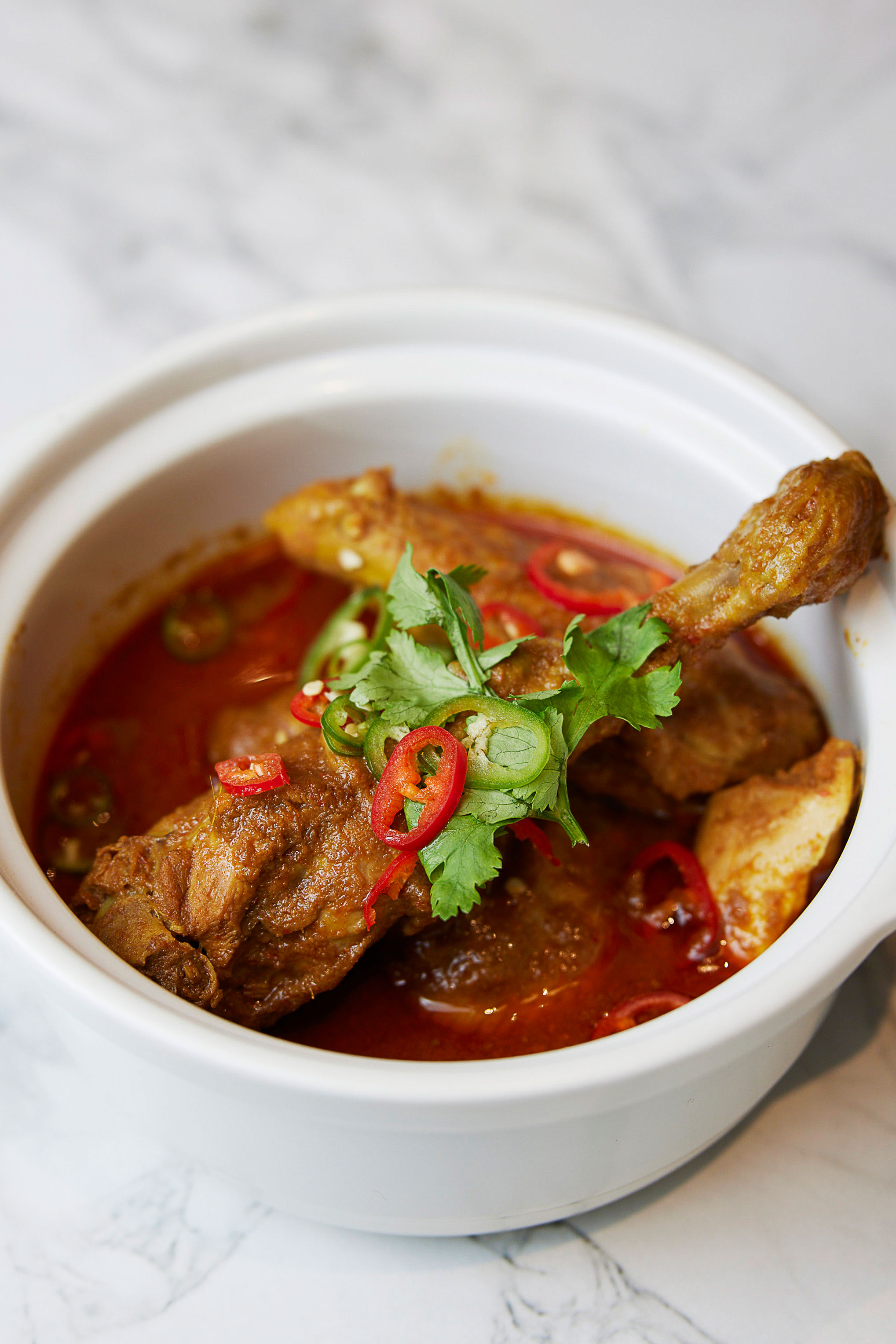 Chicken Curry, $28 (8 DAYS Pick!)
Central to this theme is this ambrosial chicken curry made with a house-blend curry powder based on Eurasian and Indian recipes so that there are distinct, savoury notes of clove and cinnamon. The rempah that anchors it is adopted from Malay gulai (a yellow stew, much like curry). Once everything is cooked down, the dish is thinned with coconut water rather than coconut milk so that it maintains a not-too-rich consistency. What you get is an elegant chicken curry that Singaporeans will find familiar yet different from what we typically eat at home. More importantly, it'll probably be the most delicious chicken curry you've eaten outside of your mother's or grandmother's. It's masterful, really.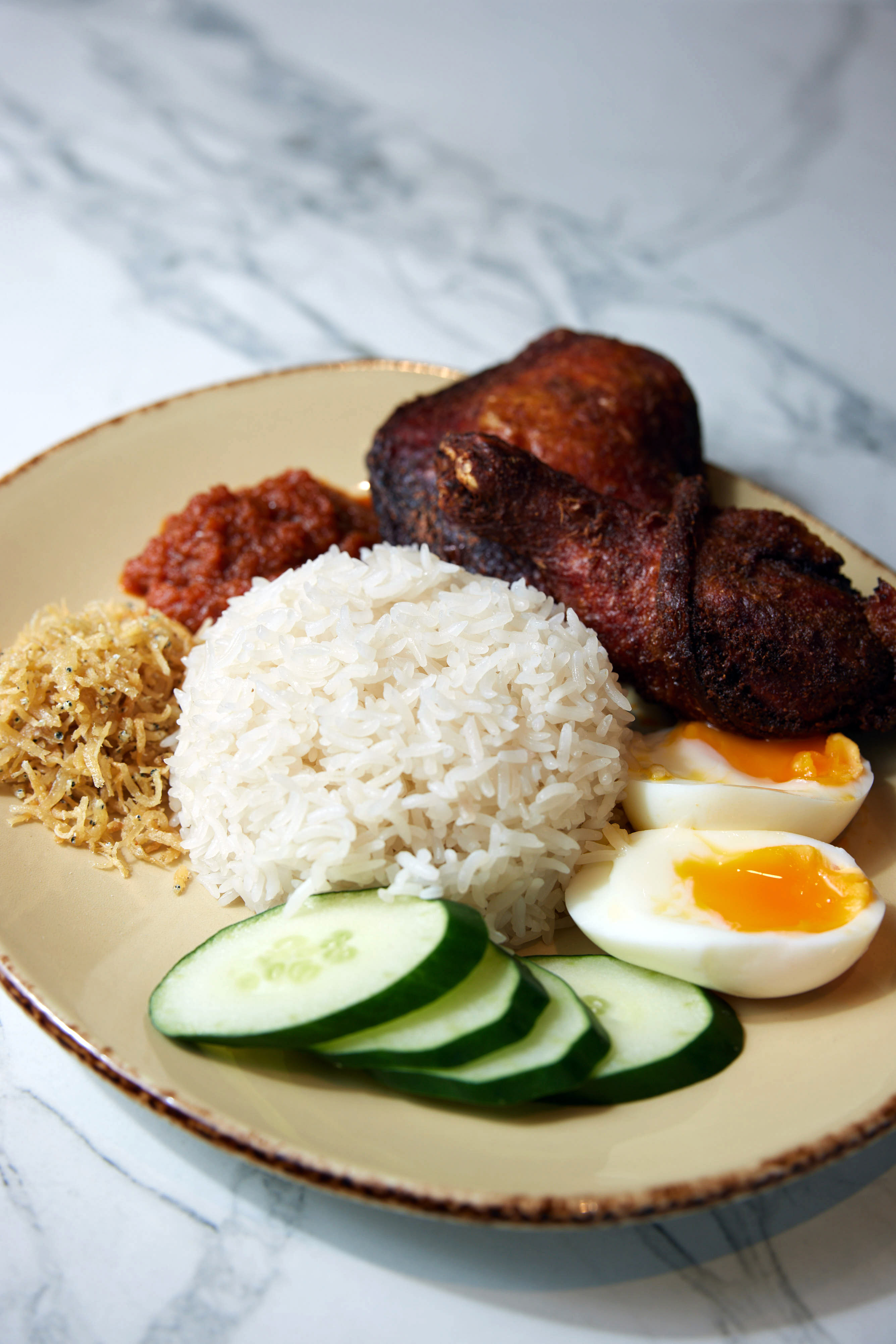 Nasi Lemak, $17 (8 DAYS Pick!)
To take diners back to the days of his childhood, Damian's nasi lemak is a true labour of love. To make it, he soaks old jasmine rice overnight before cooking it in a three-hour-long process that involves steaming the rice without liquid and steaming it again with the coconut milk and aromatics. The result is al dente grains, rich with the flavour and scent of coconut milk, lemongrass and pandan leaves. The sambal is made with dried chillies and shallots, cooked low and slow till it turns a burnished shade of rust, and finished with sugar, salt and a dash of lime to brighten its deep, spicy flavour. Honestly, the rice and sambal alone would be enough for us, but the seven-minute egg that sits on the rice has nice, wobbly whites and a runny yolk — just the way we like it. As for the fried chicken, Damian uses kampong chicken thighs which are coated in a dry rub of things like ground coriander seeds, fennel seeds and Kashmiri chilli powder for at least 36 hours before it is deep-fried. This long marination process yields succulent flesh that's saturated with tasty flavour. If you prefer, you could opt for a deep-fried whole selar fish marinated in turmeric powder and tamarind juice instead.
Chickpea Curry with Roti, $18 (8 DAYS Pick!)
We never imagined we would rave about chickpea curry, but Rempapa's version is outstanding. Rather than the South Indian rendition that we are more accustomed to, Damian has concocted a piquant stew flavoured with red bell peppers, tomatoes, Kashmiri chilli powder and turmeric powder. All this is braised till the aromatics have melted down and the chickpeas creamy. This stew is bright, with a haunting sweetness from the bell peppers and tomatoes, yet packs a gentle heat from the chilli powder. It goes wonderfully with the wedges of roti prata that are fried to a crisp in ghee. Yum!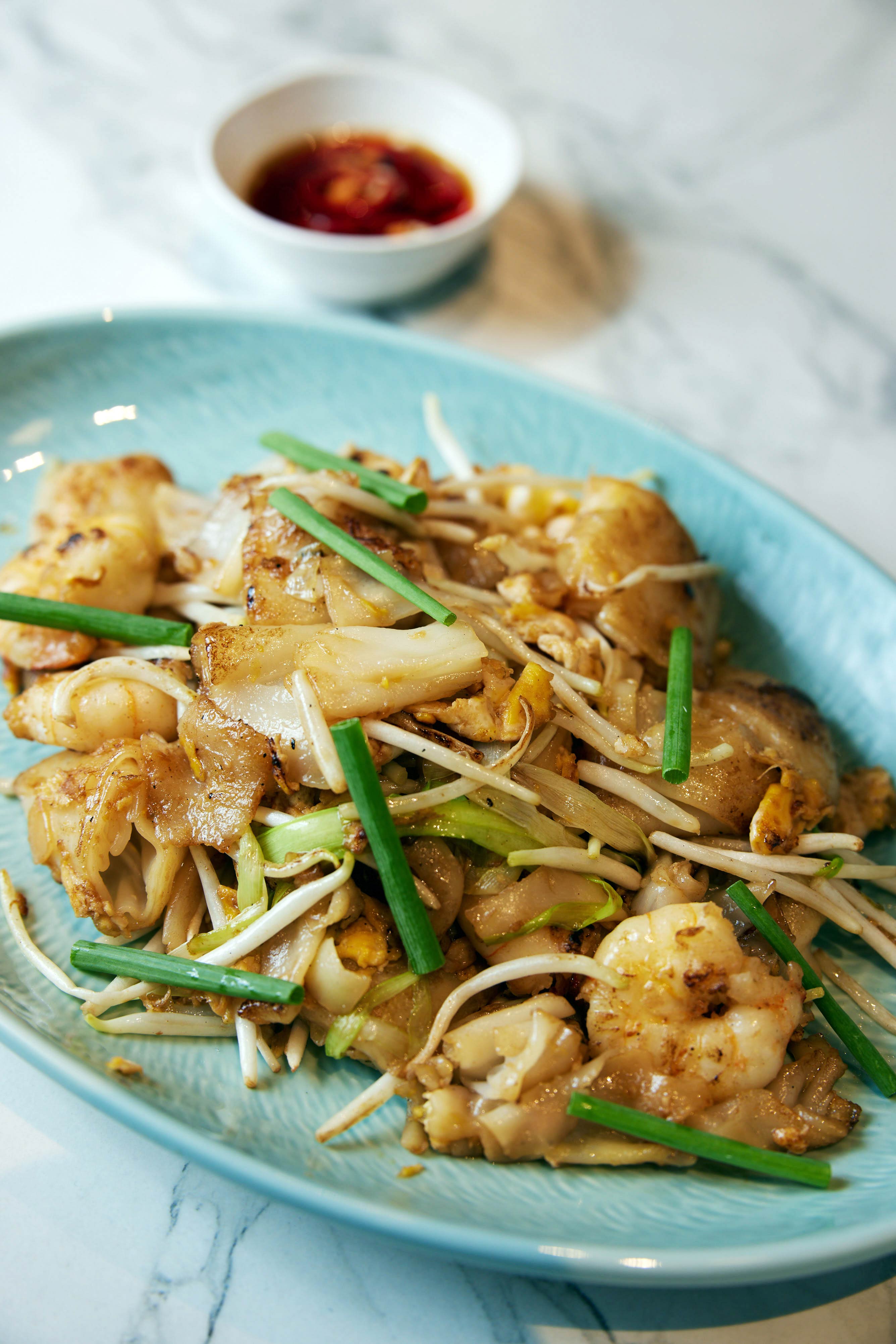 Stir-Fried Chee Cheong Fun, $13
This tastes and smells a lot like Penang char kway teow — savoury with soy, black bean and fish sauces and smoky from the wok. That's because it's a recipe that hails from a young chef from Penang named Ah Seng, who first cooked his rendition of this hawker dish for his colleagues at Rempapa. As its name suggests, the smooth rice rolls are tossed in a wok with prawns, eggs and yellow chives till their surfaces are burnished with heat. Tasty, simple and satisfying.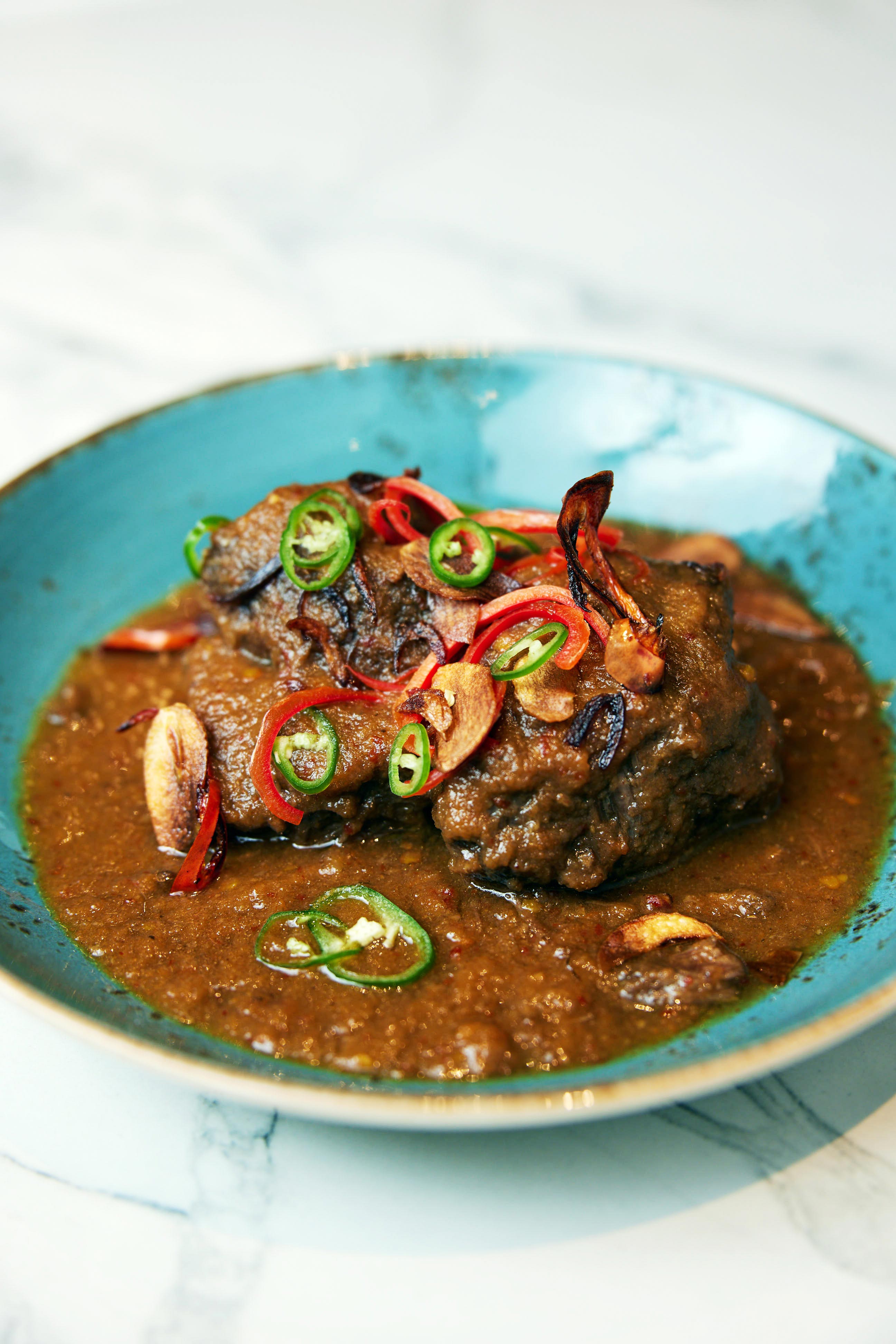 Baca Assam, $38 (8 DAYS Pick!)
You've probably never heard of or tasted Baca Assam because it's a "lost" Eurasian heritage dish that harbours a mix of Peranakan and Indian flavours, says Damian. But you do have to try it. Think a hunk of beef brisket browned in a fine paste of dried chillies, shallots, turmeric, galangal and candlenuts, then stewed gently in beef stock and tamarind till it is spoon tender. Before serving, it is showered with fried lemongrass, garlic, chillies and shallots. The sourness from the tamarind totally makes this dish. It lifts all those robust flavours that have mellowed during the slow cooking and just makes you want to keep diving into it.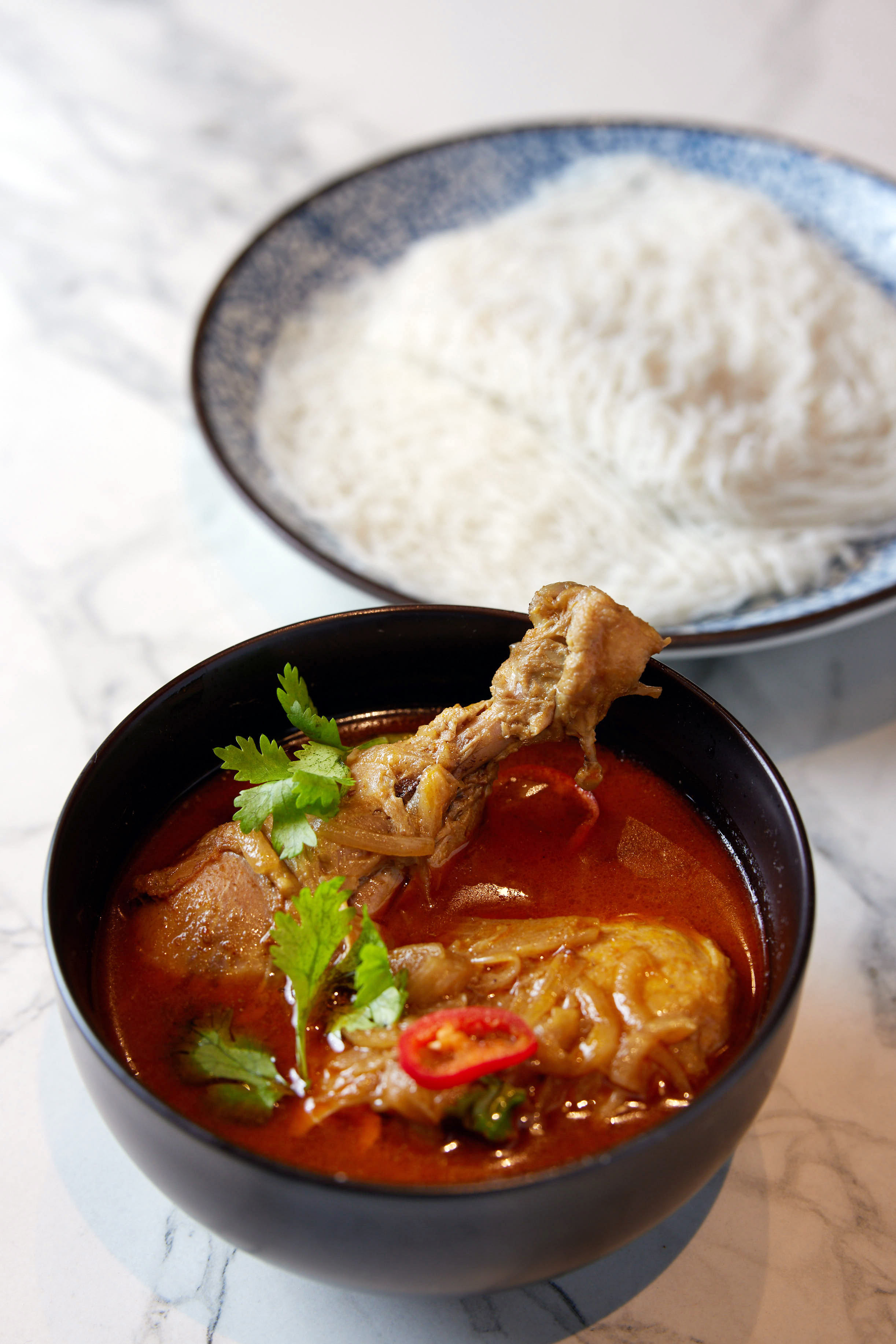 Sri Lankan Chicken Curry & Tomato Chutney with String Hoppers, $16
The tangy, thinner-than-usual chicken curry makes a great vehicle for the smooth string hoppers (putu mayam) that it is served with. Scented with cloves, cinnamon and star anise that are tempered in ghee before the addition of all the other aromatics, the curry is delicate yet full-flavoured, perfect when eaten as the first meal of the day. The sweet-sour tomato and date chutney made with golden raisins and mustard seeds is finished with a fruity coconut vinegar that gives a nice sharp zing.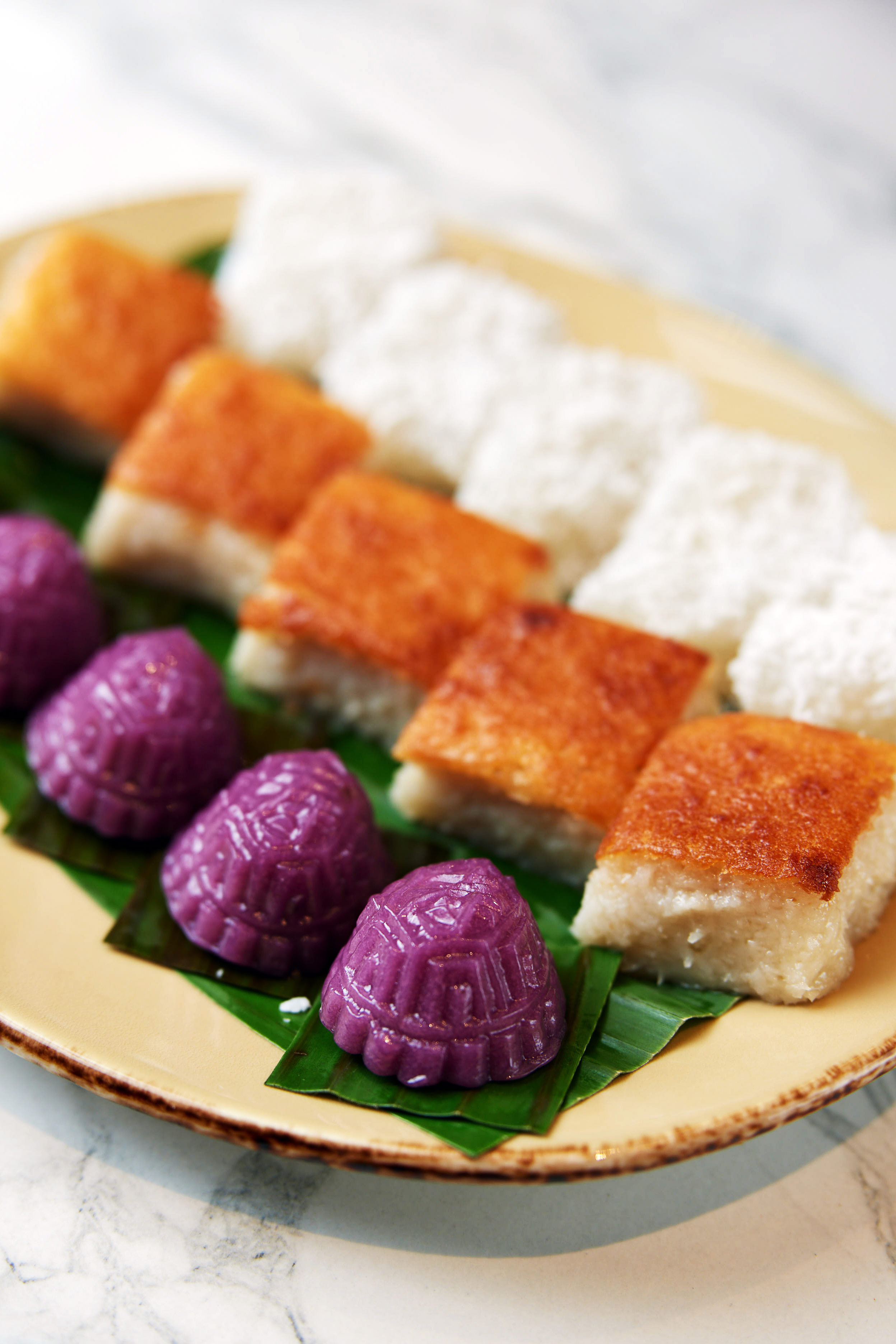 Kueh Platter, $6 for four pcs/ $10 for eight pcs/$15 for 12 pcs
Now that everyone else is serving kueh kosui (though Damian does make the best version in town, in our opinion) and kueh bingka, Damian has expanded Rempapa's repertoire to deliver a wider range of seldom seen kueh. The rotation changes often, but among the selection we tried is an excellent Sago Ubi that's light and wobbly, with melting orbs of sago bound with tapioca starch and covered in grated coconut; and Pulut Bengkah, a deliciously squidgy and pudding-like kueh made from coconut-enriched jasmine and glutinous rice. Depending on what's available that day, you might get Talam Keladi, a tray kueh comprising a layer of mashed yam and another of gula Melaka custard; Kueh Ku (ang ku kueh); or kueh lapis kukus, the rainbow layer kueh of our childhoods.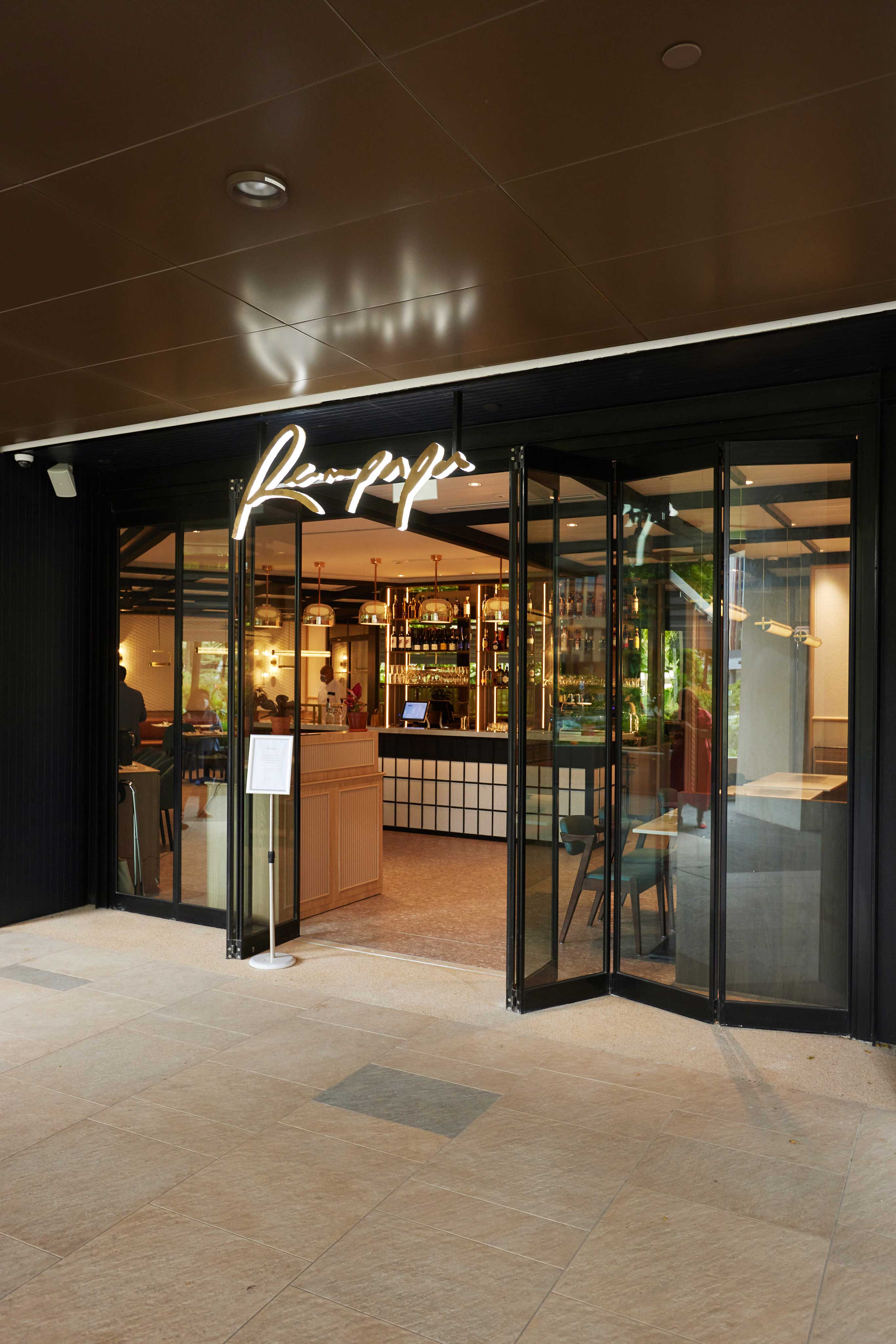 Bottom line
Damian has been championing Singapore heritage food for decades, so locals would be familiar with his food offerings at Rempapa. What's different now is a much wider repertoire that spans myriad cuisines and a more cheerful dining room. The price range is as extensive as the menu, so you could try a few dishes at brunch, which tend to be cheaper because they are smaller plates, before committing to the costlier items at dinner another time. Damian is one indefatigable chef despite the challenging journey with his past F&B ventures. We hope Rempapa is here to stay.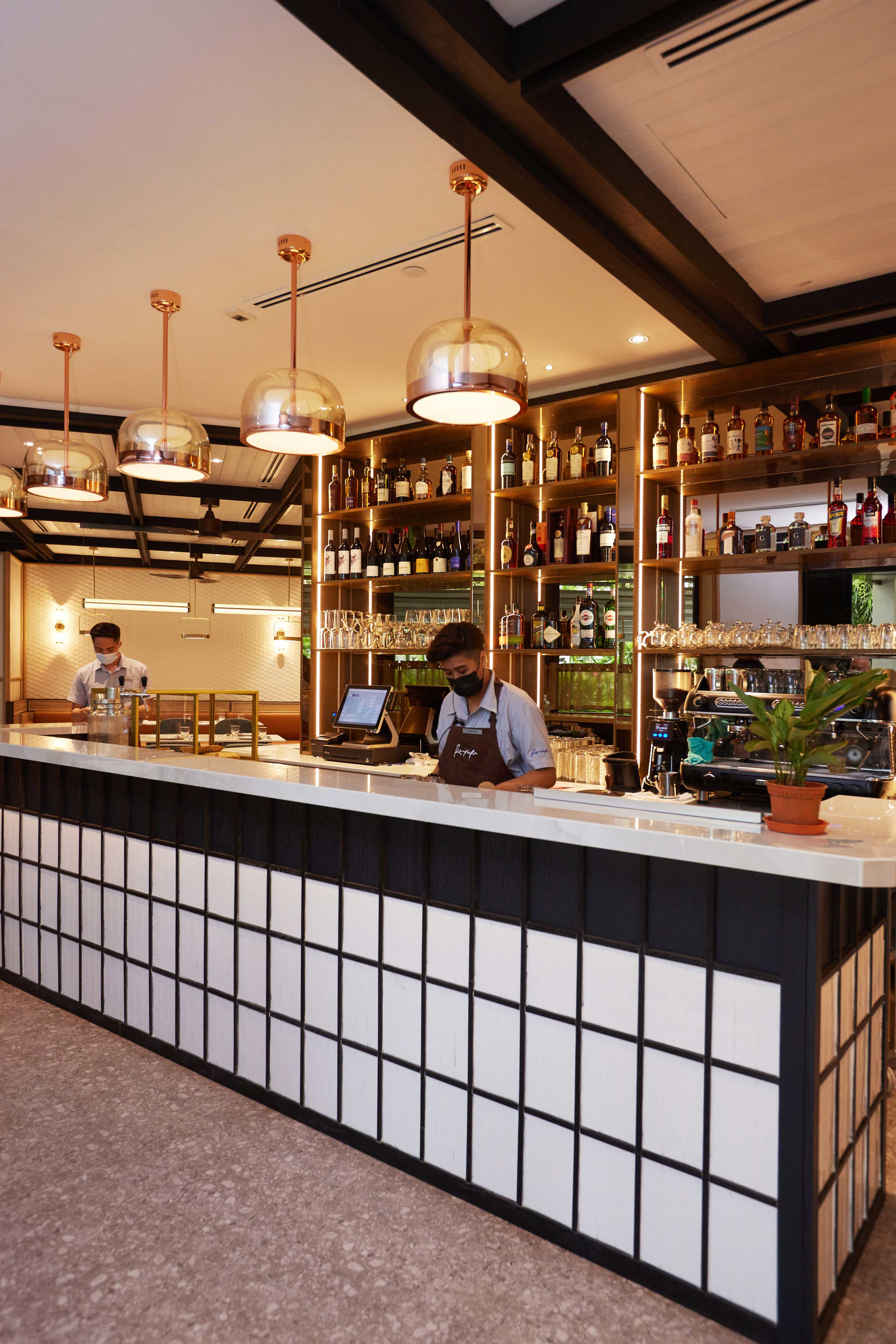 The details
Rempapa is at #01-01 Park Place Residences, 2 Paya Lebar Rd. S409053. Tel: 94591603. Open Mon-Fri 10.30am-10.30pm; Sat & Sun 9.30am-10.30pm. Last orders at 9.45pm. www.sevenrooms.com/reservations/rempapa
Photos: Kelvin Chia