A Director Once Threw A Pen At Jeremy Chan Because He Kept Flubbing His Lines
On the latest episode of Hear U Out, the actor-host recounts the "humiliating" experience, but says he is still good friends with said director to this day.
Many may not remember this but Jeremy Chan, 41, got his start in showbiz thanks to Project SuperStar 2 in 2006. Then, he was an edgy-looking 26-year-old who got into the Top 16 round of the singing competition.
Safe to say that although Jeremy did not advance to the finals, he made enough of an impression on audiences and producers. The same year he made his hosting debut in Ch U variety show On the Beat.
Since then, Jeremy has become a prolific host and actor, and an award-winning one at that. His role as the titular My Agent Is A Hero (2018) won him the Best Comedy Performance title at the Asian Academy Creative Awards.
However, according to Jeremy, his road to success wasn't an easy one.
Here's Jeremy (and Yifeng) in 2006
On the latest episode of Hear U Out, host Quan Yifeng seeked to find out more about Jeremy's experiences as a newbie host all those years ago.
Jeremy admitted that things were "tough" for him, but he was happy. He then recounted a particular incident which perfectly depicted the difficulties he went through.
"NGs (No Good takes) are inevitable, regardless of whether you're hosting or acting in a show. Sometimes, [some words] can be trickier to pronounce, and [I would] have difficulty saying the words," said Jeremy, who had explained earlier on that he didn't have a good command of Mandarin.
"Once, a director took a pen and threw it [at me]. 'PAH' the pen bounced off me and [fell to the ground]. The director told me "You can't even say this properly?". I picked up the pen and said sorry, [and told him] to give me another chance," he continued.
Jeremy said he "wanted to cry on the spot".
He revealed that there were at least 50 people there that day, and everyone silently watched on as the director lost his temper.
At that moment, Jeremy also told himself to "not let something like that happen again".
"Do you think [what the director did] was right?" asked Yifeng.
"[I can't say] whether it was right or wrong. I feel like back then, to me, it was considered a little humiliating. After all I'm an adult and I think you can talk to me in an adult manner, or privately tell me 'Eh, Tian Mingyao (Jeremy's Chinese name), you need to wake up, you can't always NG like that', then I'll be like, 'Okay," answered Jeremy.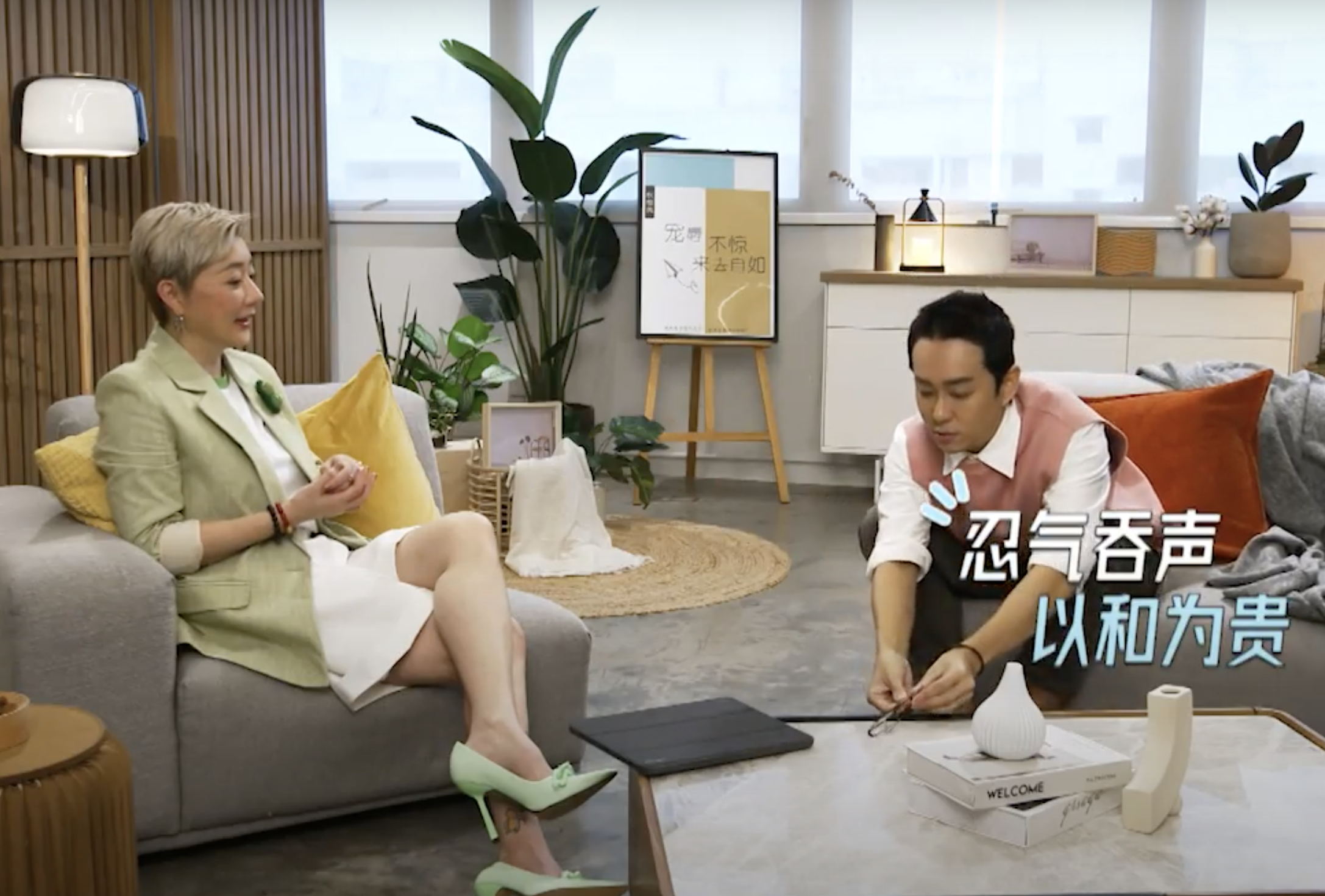 He had to learn the hard way
Jeremy then explained that he had the pen thrown at him because he had five to seven NGs. And no, he didn't have a bad attitude when the NGs happened.
"Were you still playing around after the NGs?" asked Yifeng.
Jeremy continued: "You see, I host entertainment shows, when it comes to variety shows, once your energy is down, and you have to bring your energy back up again [after a scene cut], it becomes very fake."
Yifeng then reasoned that the director could've gotten angry because Jeremy appeared unrepentant, and the director didn't know that he was trying to keep his energy level up.
Jeremy agreed, and said that while the experience was rather hurtful for him, he still remains good friends with said director to this day.
Photos: Jeremy Chan/ Instagram, meWATCH
To find out more about Jeremy's career in the early days, and his relationship with wife Jesseca Liu, watch the episode of Hear U Out on meWATCH, or catch it below.