Don Don Donki Launches House Brand Chicken Collagen Soup & Yayoi Collab Fried Chicken
The Japanese discount chain, which previously sold chicken collagen restaurant Tsukada Nojo's bijin nabe soup in frozen packs, is now using the same manufacturer for its own soup.
 
In January this year, Don Don Donki started carrying chicken collagen hotpot restaurant Tsukada Nojo's
frozen
bijin nabe
soup
at their stores. This sparked a buying frenzy, with customers reporting that the frozen packs were out of stock at many outlets.
No part of this story or photos can be reproduced without permission from 
8days.sg
.
Photo: Yip Jieying
Don Don Donki now has its own collagen soup
Unfortunately, Don Don Donki has stopped selling Tsukada Nojo-branded soup. But the Japanese discount chain has since partnered local manufacturer Seagreen Food to produce its own chicken collagen soup. According to Seagreen's website, it is a producer of ready-to-cook food with a factory in Senoko.
Now, here's the interesting part: Seagreen was also listed as the manufacturer for Tsukada Nojo's frozen soup.
Photo: Yip Jieying
"Don't say nabe bo jio!"
Each Don Don Donki soup pack yields 750ml of soup and costs $14.80, about $2 cheaper than Tsukada Nojo's frozen 750ml version at $16.80. Don Don Donki markets its collagen soup with this witty tagline: "Don't say nabe bo jio!" (nabe being the Japanese term for hot pot dishes).

Don Don Donki's no pork, no lard collagen stock is made by "simmering the chicken over medium heat for over eight hours". Unlike Tsukada Nojo's bijin nabe, there's no mention of jidori chickens (an American cage-free premium breed) being used here. But both versions have similar ingredient lists including stuff like chicken extract and dried bonito.
Photo: Don Don Donki
Is it good, though?
Like the other frozen bijin nabe, Don Don Donki's collagen soup requires just some thawing and heating up. It is recommended for customers to add 100ml of water to the soup if they find it too thick. In our experience, both brands' thawed soup doesn't fall enticingly into the pot like the silken tau huay-like blobs served at Tsukada Nojo's restaurants.

Nevertheless, they heat up to bijin nabe's famously creamy consistency. We didn't have to add any water to Don Don Donki's soup as it was the right amount of thickness (we prefer our chicken collagen soup more gao than watery).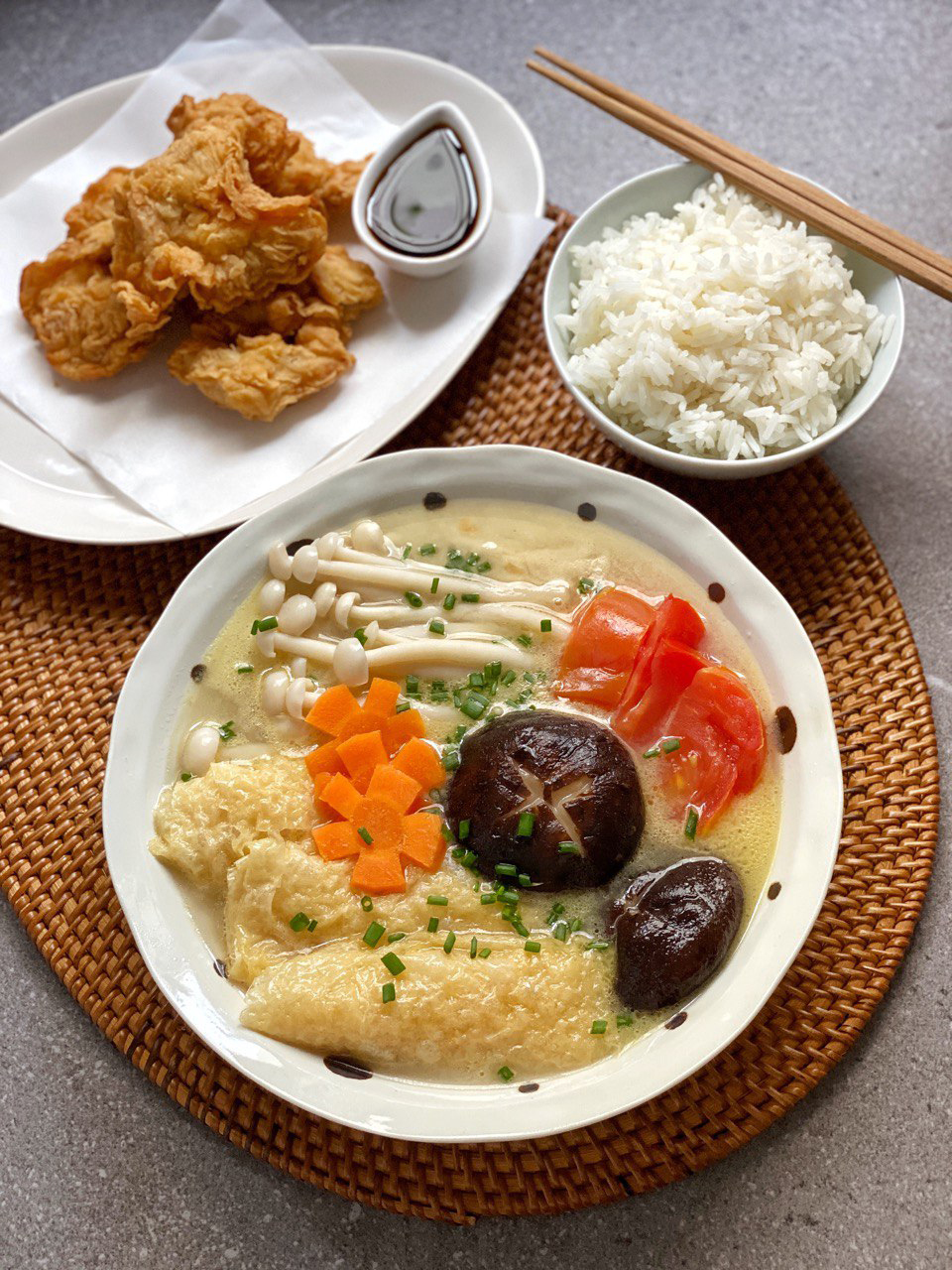 Photo: Yip Jieying
Taste test
Here's what we like about this new soup, which Don Don Donki calls "a liquid hug for the mind and body": It smells amazing and is sufficiently creamy with strong chicken flavour. At $14.80 for 750ml, it's also one of the more wallet-friendly collagen soups on the market.

But it's also noticeably saltier than what you'd get for dine-in hotpot at Tsukada Nojo (the restaurant's frozen soup suffers the same fate). The soup consistency is also a tad gummier and not as smooth and rich, though we think it's kinda expected given that it's a frozen product with a shelf life of one year.

If you consume collagen soup like a fiend, this is pretty handy to stock in your freezer at home. But don't expect restaurant-quality bijin nabe lah.
Photo: Yip Jieying
Yayoi x Don Don Donki Fried Chicken
Another intriguing new product that Don Don Donki launched is ready-fried Chicken Namban (sic), which is produced in collaboration with casual Japanese restaurant chain Yayoi.
Chicken nanban is a popular dish in Japan, where the chook is fried till crispy in an eggy batter and served with tartar sauce or a tangy nanban sauce. Don Don Donki's frozen pack
($11.80)
comes with a sachet of sweet-and-sour sauce and four pieces of fried chicken that you have to heat up either using an airfryer or oven.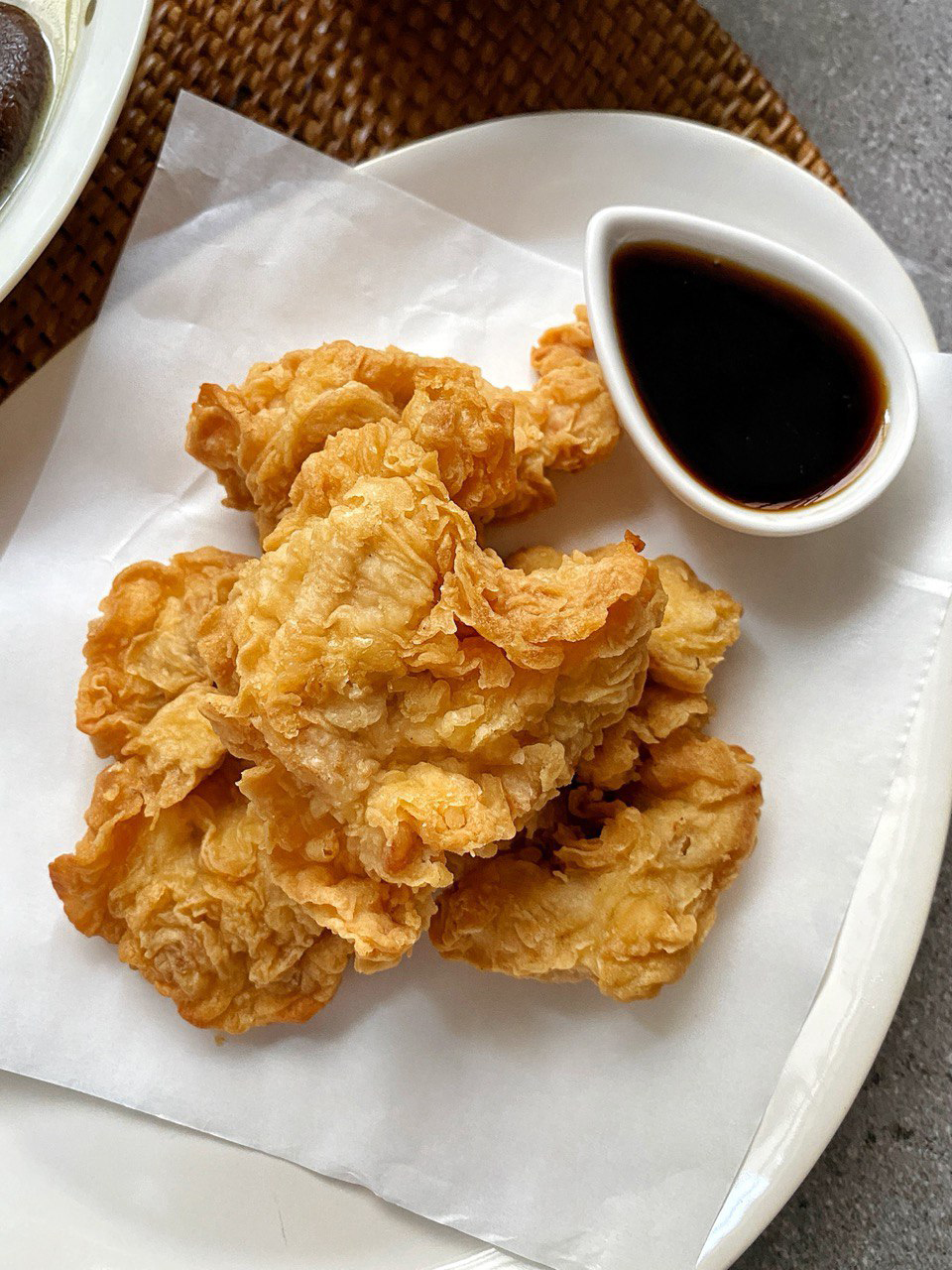 Photo: Yip Jieying
Taste test
We pop the chicken in our oven for 10 minutes at 180 degrees Celsius according to the package's instructions, but find that it benefits from a few minutes longer in there. The fried chicken comes out crispier, with reasonably succulent flesh. The accompanying sweet-sour sauce is also pretty tasty for our Japanese home-style meal of fried chicken and nabe with rice.

That said, we have had better fried chicken (at $11.80 for four pieces, this Chicken Namban is also not exactly cheap). But there's no denying that this product is extremely convenient, and can be quickly prepared with minimal fuss and washing up when we are feeling super lazy.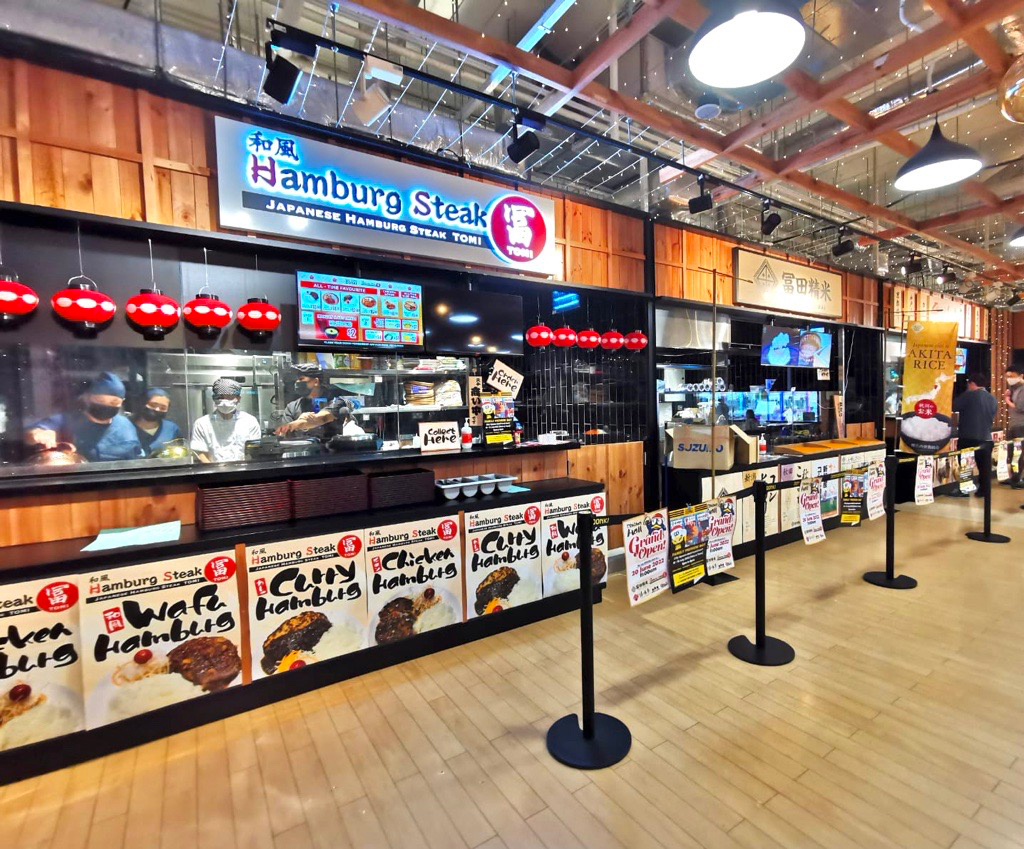 Photo: Don Don Donki
Don Don Donki new outlets
Oh and FYI: Don Don Donki is opening two new outlets at Jurong Point and Northpoint City in Yishun. While the opening dates have not been revealed, the upcoming Yishun branch will have a "wild safari theme". The food court at the chain's City Square Mall outlet has also been revamped with three new stalls including new-to-market katsu specialist Katsudon Katsumitei with chicken and pork cutlet rice bowls, Tomi Hamburg Steak and handmade onigiri kiosk Tomita Seimai, which also sells milled-on-the-spot rice.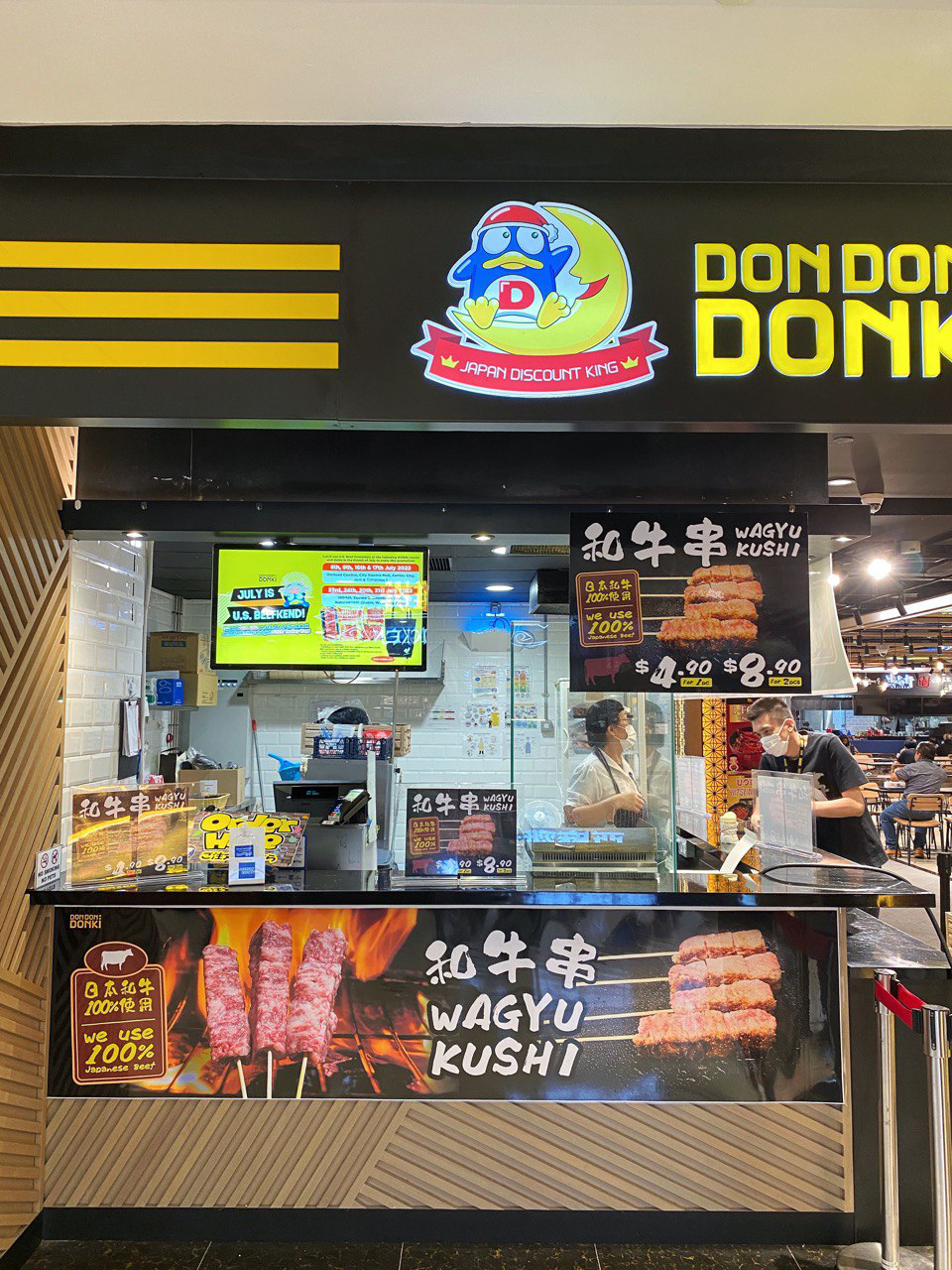 Photo: Yip Jieying
Concurrently, the chain has also opened stalls at more outlets serving its popular
Wagyu Kushi Skewers
($4.90 for one; $8.90 for two)
, which were launched last month at Don Don Donki's 100AM branch. That has since expanded to the JCube, Clarke Quay Central and City Square Mall outlets.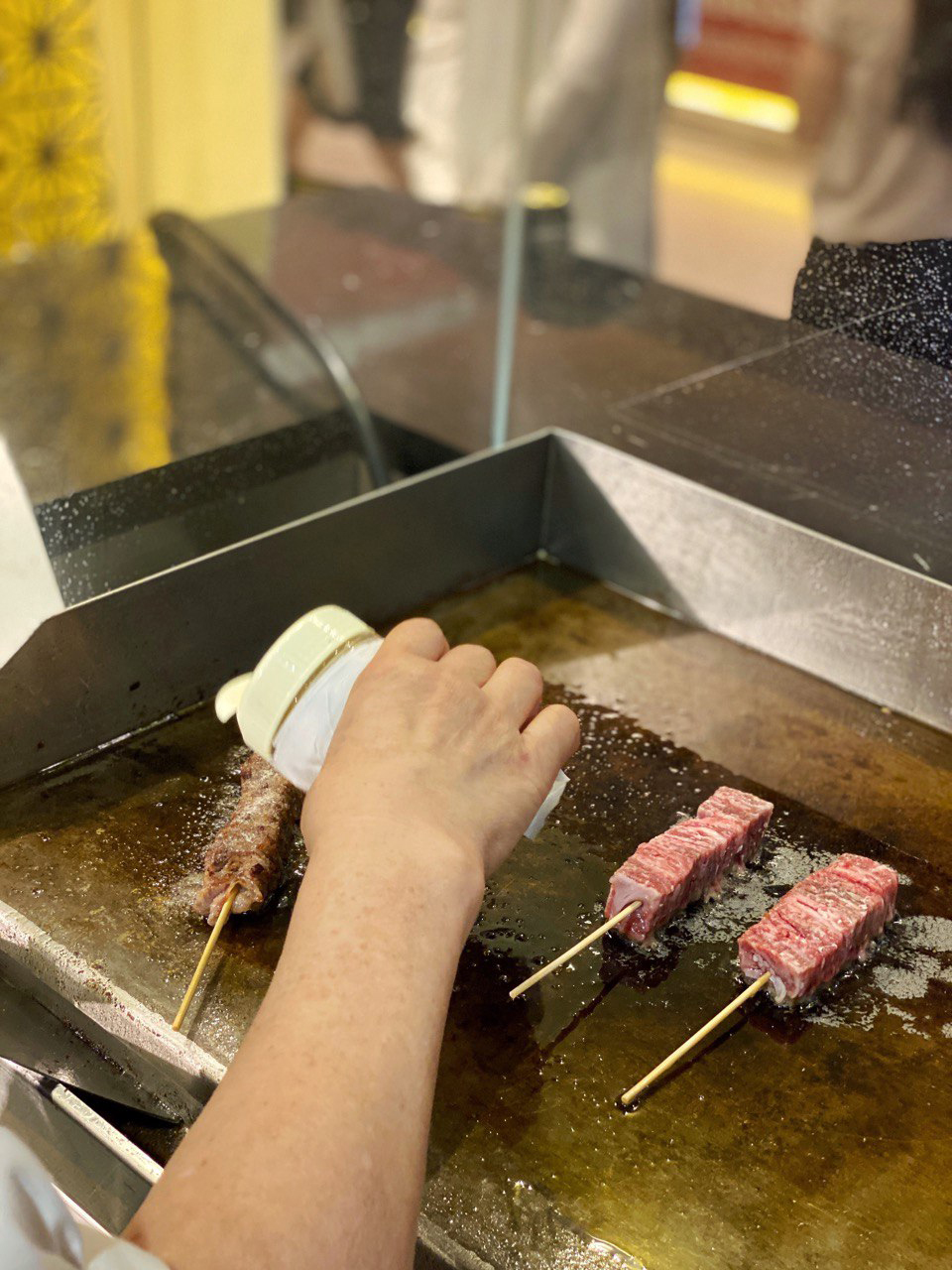 Photo: Yip Jieying
The A4 grade Kagoshima wagyu beef skewers are seasoned simply with salt and grilled to order (each skewer takes about seven minutes to cook).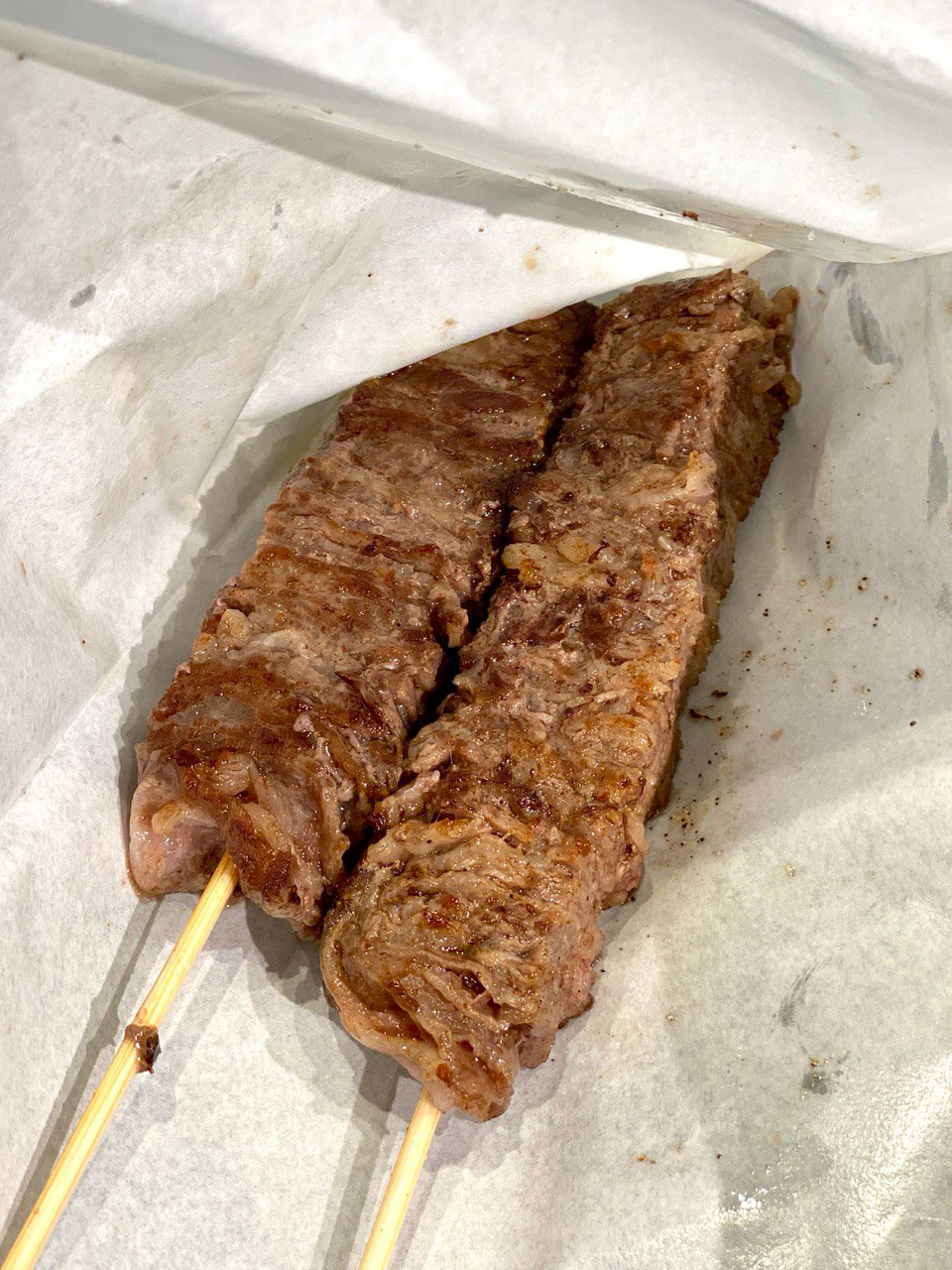 Photo: Yip Jieying
The marbled meat, buttery and mildly gamey, melts decadently in our mouth like the most luxurious satay. We find ourselves hankering for a bowl of rice to catch the beefy juices.
No part of this story or photos can be reproduced without permission from 
8days.sg
.